[thb_gap height="20″]
[thb_border]
Discover the Wonders of Watercress
[thb_gap height="20″][thb_postcategory style="style4″ title_style="style2″ cat="13619″][thb_gap height="20″]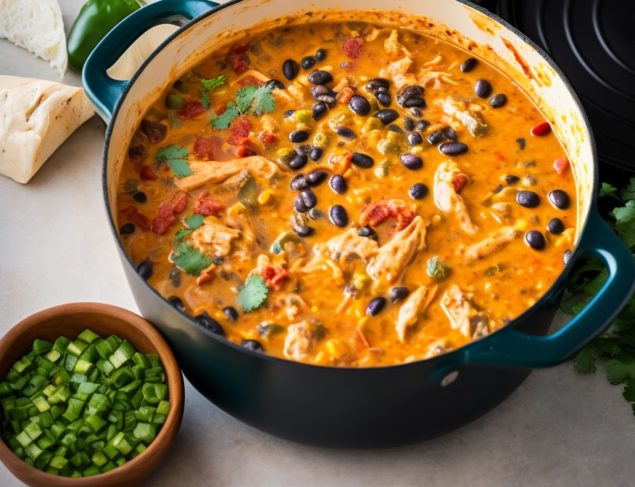 Chicken Enchilada Soup
Weeknight meals don't get much better, or even simpler, than this perfect bowl of comforting chicken enchilada soup.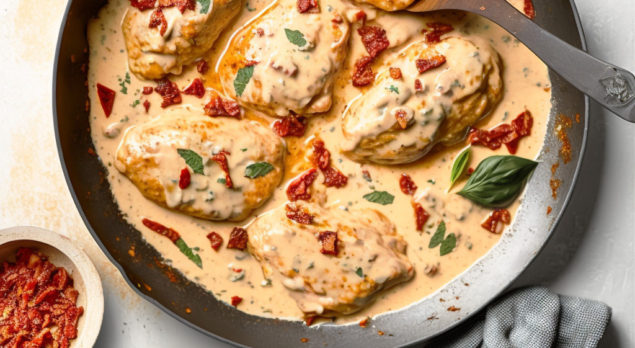 Marry Me Chicken
This recipe is so good, you'll be tempted to say "I do" to every bite. But don't worry, no actual wedding planning is required.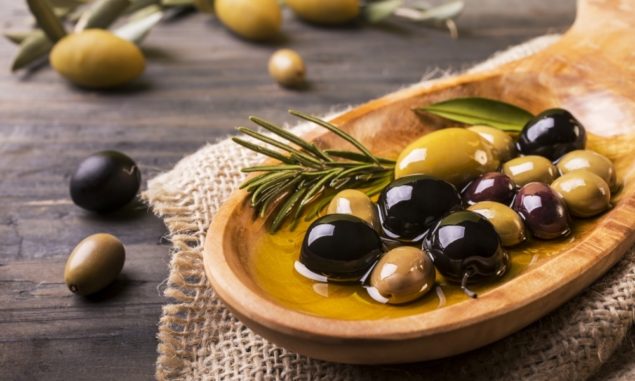 Turkey: The Unexpected Olive Power
Akin to the countries of the Mediterranean, olives are integral to Turkish culture and its rich culinary traditions.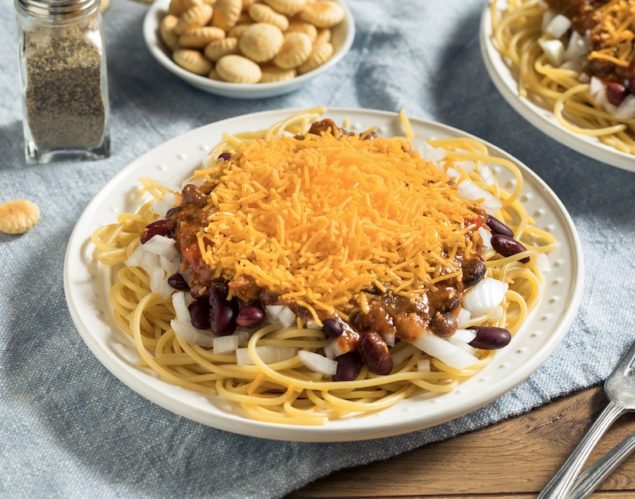 Cincinnati Chili – So Weird, So Wonderful
Yes, it's weird. And yes, it's absolutely wonderful. Cincinnati chili is a keeper, and we have the ultimate recipe for you.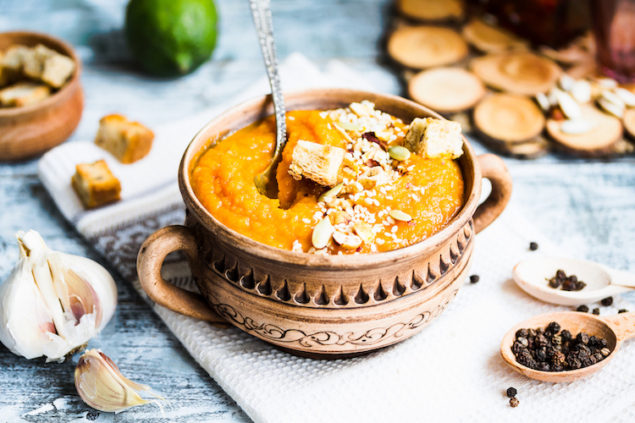 Creamy Curried Pumpkin Soup
Bundle up with a bowl of this velvety smooth pumpkin soup, infused with a curry twist that packs just the right punch.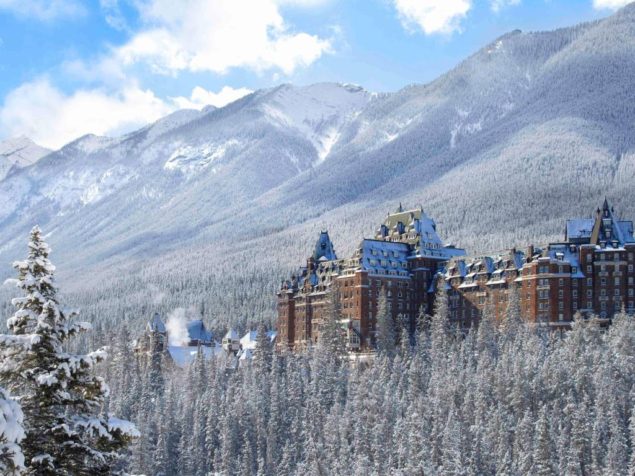 Fairmont Banff Springs – A Fairytale Castle in the Rockies
Nestled in the middle of the wild natural beauty of the Canadian Rockies, stands the Fairmont Banff Springs, a fairytale castle hotel.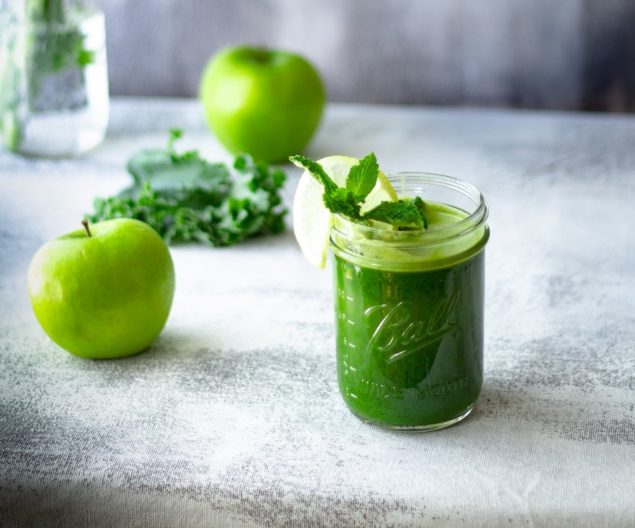 Super-Powered Green Detox Smoothie
It's loaded with enough vitamins, minerals, and antioxidants to turn even the most toxic of bodies into a pristine paradise.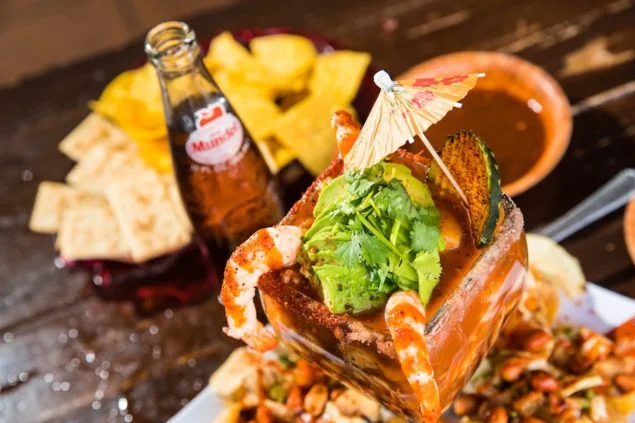 Mexican Shrimp Cocktail: Cóctel de Camarones
Embark on a flavor journey with Cóctel de Camarones (Mexican Shrimp Cocktail), a classic Mexican…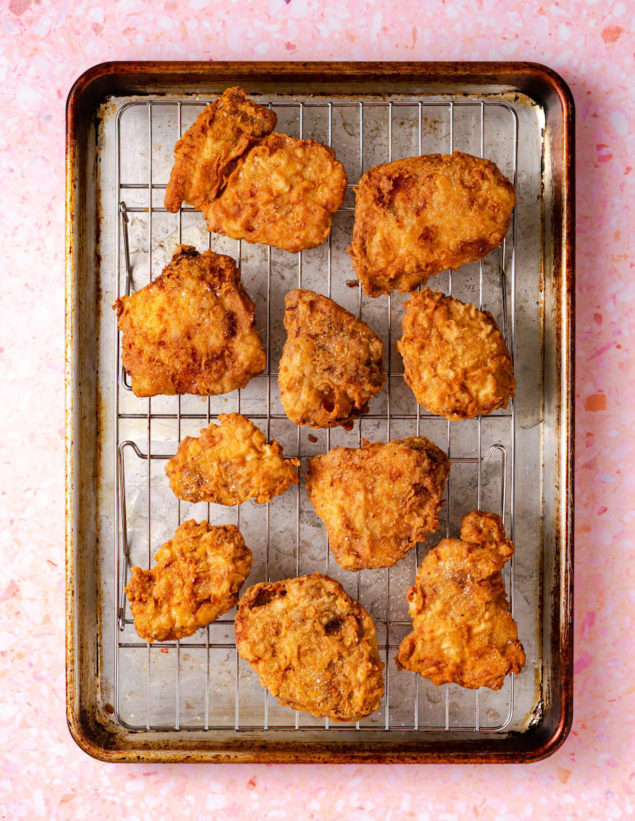 Buttermilk Fried Chicken – Sous Vide
Ready to take your fried chicken game to the next level? Let me introduce you to the ultimate cooking duo: sous vide and deep frying!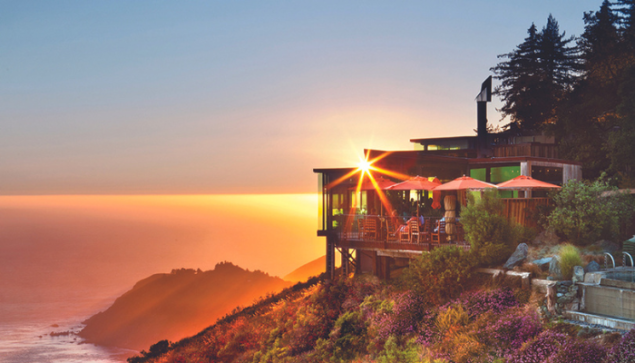 How to Spend The Perfect Culinary Weekend in Monterey County
There is more to Monterey on than scenery, with unique restaurants and wineries, you'll find…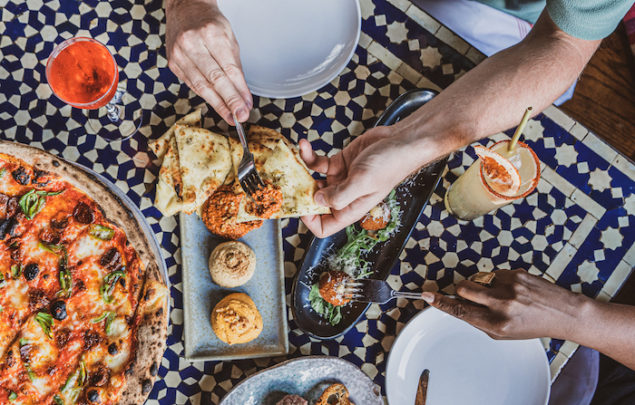 Fandi Mata: Escape to a Botanical Oasis in Brooklyn
Tucked off the L train, you might be lucky enough to stumble upon Fandi Mata's…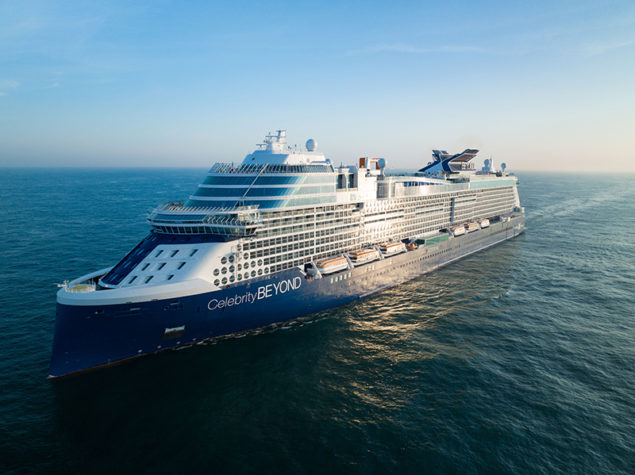 Celebrity Beyond: Taking Culinary Cruising to the Next Level
The Celebrity Beyond goes farther than most cruise ships; with extravagant designs, fine dining experiences…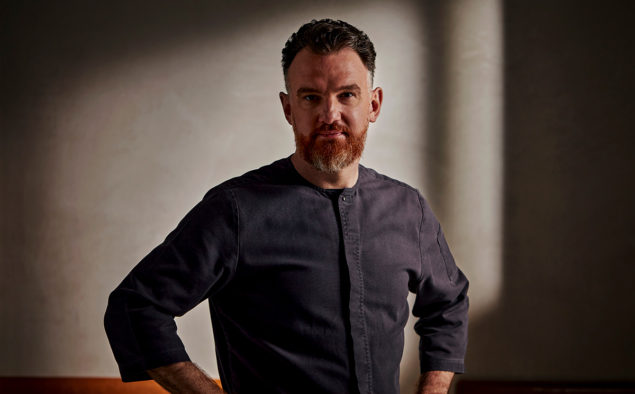 René Frank: The World's Best Pastry Chef Reinvents Fine Dining
In Berlin, the talented René Frank is redefining the world of desserts. He created CODA…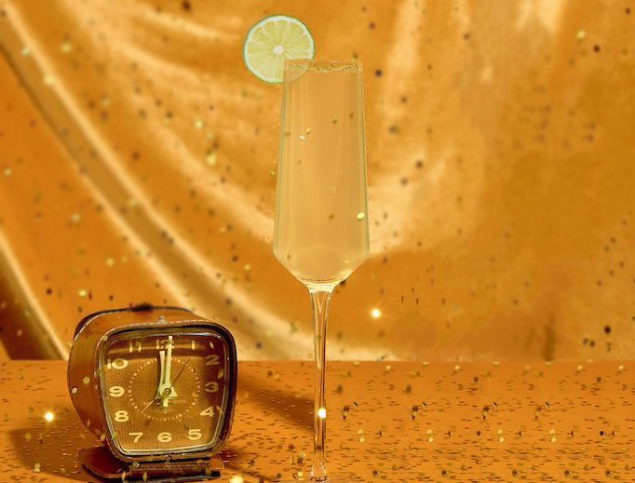 Ring in the New Year with Rum Resolution
Looking to jazz up your New Year's Eve champagne toast? Try the Rum Resolution, a…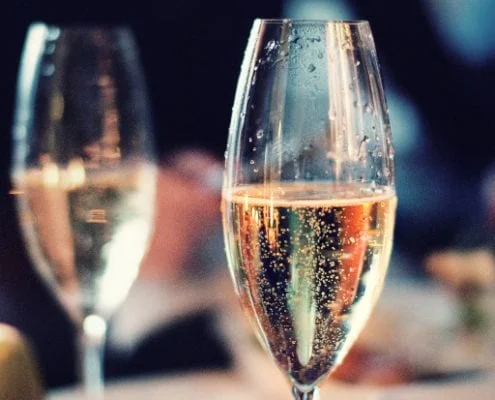 10 Things You Probably Didn't Know About Champagne
Dazzle your New Years Eve guests with your knowledge about the golden wine from France.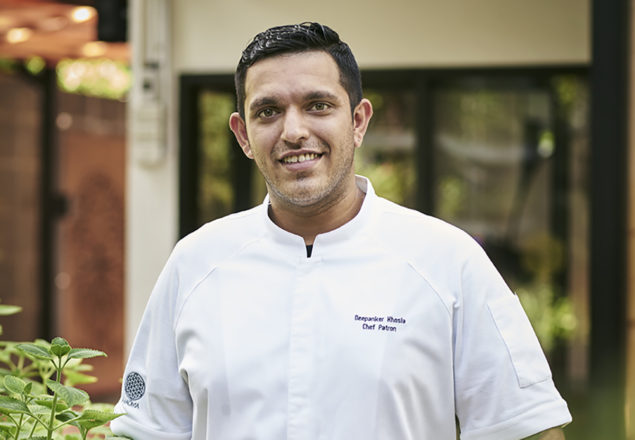 Deepanker Khosla: A Champion of Change, Sustainability and Flavor at Haoma in Bangkok
A young chef from a small town in India used cooking as a way to…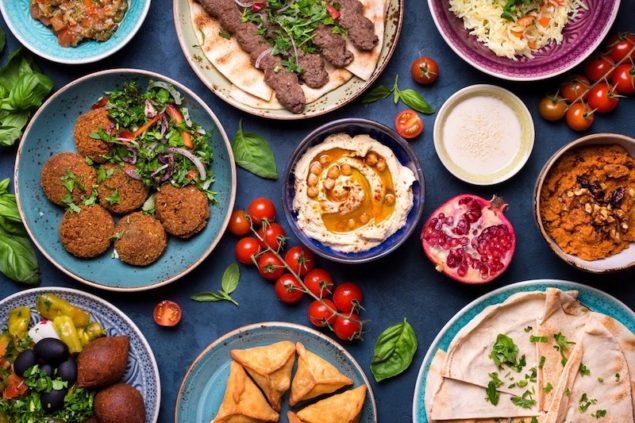 Turkish Street Food: Istanbul and Gaziantep
If your media algorithms are anything like mine, global street food has been on your…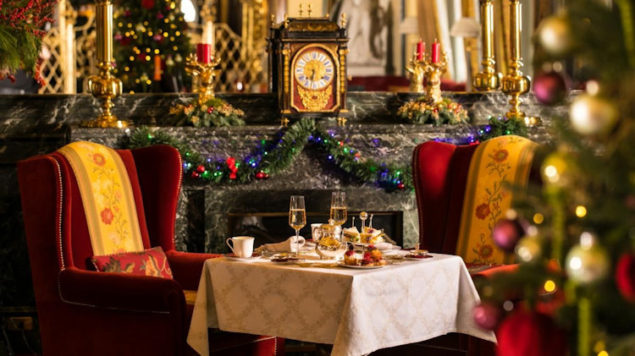 Holiday Cocktails From Around the World
Eggnog or mulled wine are tried and true holiday cocktails, but many more merry libations…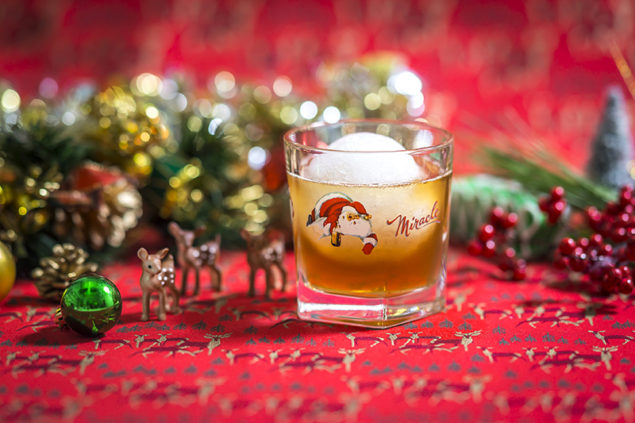 Holiday Cocktail – Miracle's Snowball Old-Fashioned
Miracle is a Christmas-themed pop-up cocktail bar that serves holiday cocktails in a festive setting.…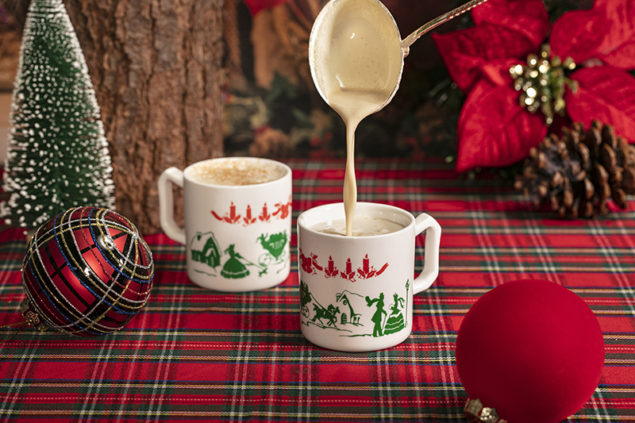 Holiday Cocktail – Miracle's Jingle Balls Nog
Miracle is a Christmas-themed pop-up cocktail bar that serves holiday cocktails in a festive setting.…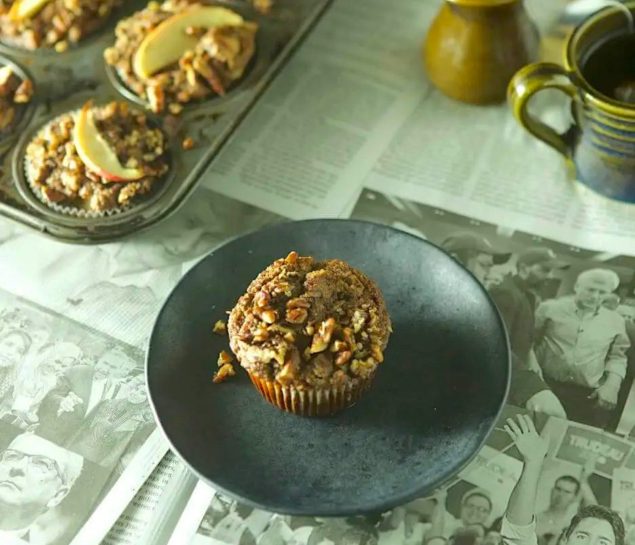 Apple Streusel Muffins
Celebrate the holiday season with these delicious and healthy Cinnamon Apple Streusel Muffins. Not only…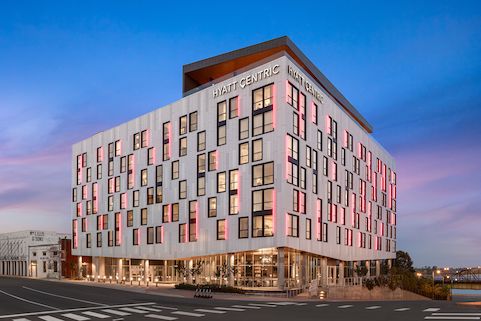 Memphis: A New Era on Beale St. with Hyatt Centric
Beale Street in Memphis, Tennessee steps into a new era, and the Hyatt Centric Beale…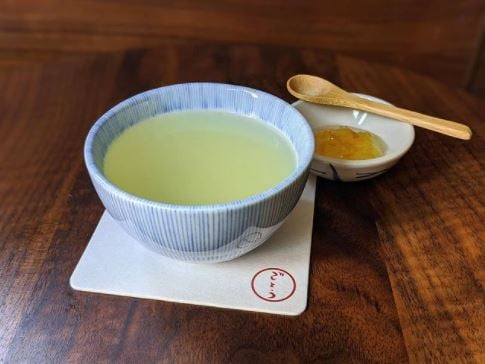 Holiday Cocktail – Yuzu Hot Toddy by Kenta Goto
On behalf of Bar Maven, Kenta Goto, of namesake Bar Goto and sister concept Bar Goto Niban, here…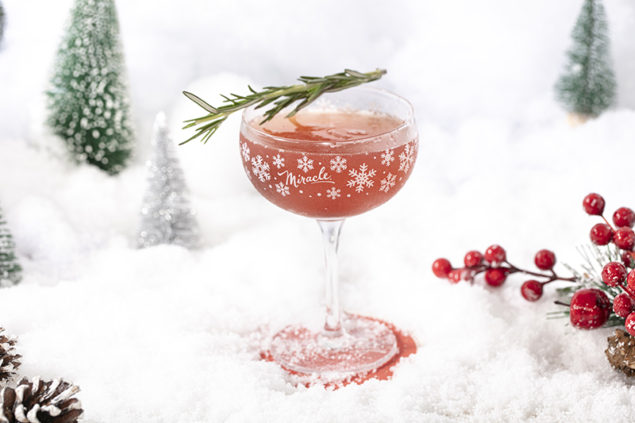 Holiday Cocktail – Miracle's Christmapolitan
Miracle is a Christmas-themed pop-up cocktail bar that serves holiday cocktails in a festive setting.…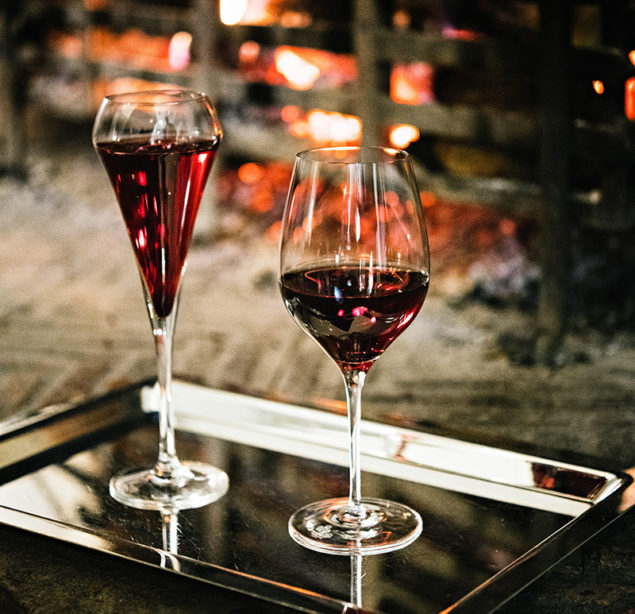 French Holiday Cocktails from Le Relais Bernard Loiseau
Here are two French inspired holiday cocktails made with cassis. Blackcurrant (cassis in French) is a…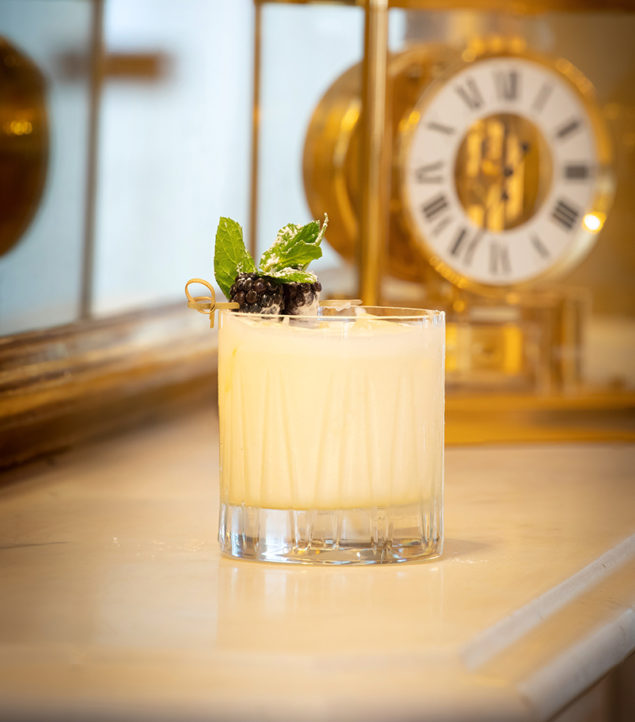 Holiday Cocktail – The Merrion Hotel's White Christmas
In this holiday cocktail, vodka and a spiced syrup are made for each other. Courtesy of…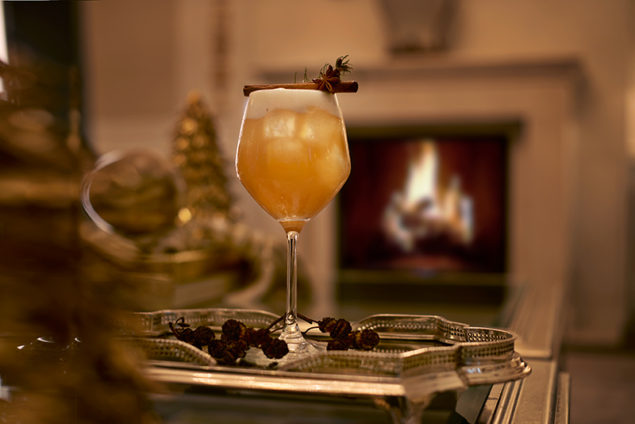 Scandinavian Holiday Drink – Christmas Gløgg from Hotel d'Angleterre, Copenhagen
Traditionally, "gløgg" is a warm, spiced, alcoholic wine drink which has been drunk by Scandinavians…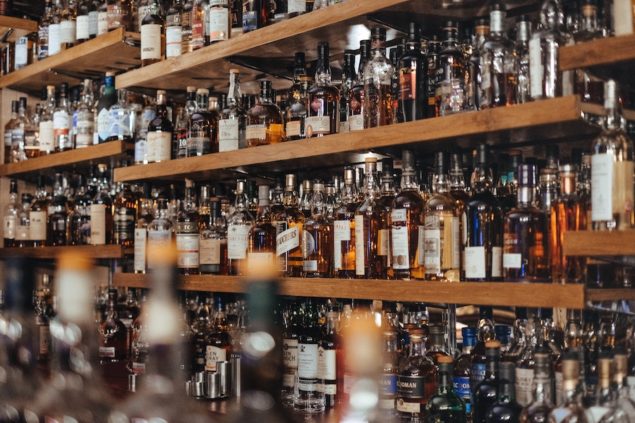 Bourbon Gift Guide – Sharing the American Spirit
Over the past 20 or so years, bourbon has exploded in popularity. Today there are…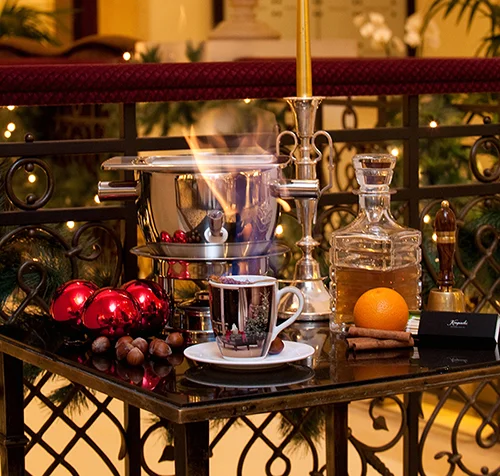 Holiday Drink – Adlon's Feuerzangenbowle
A must-have holiday drink in Berlin is Feuerzangenbowle. This is a traditional mulled wine (called glühwein…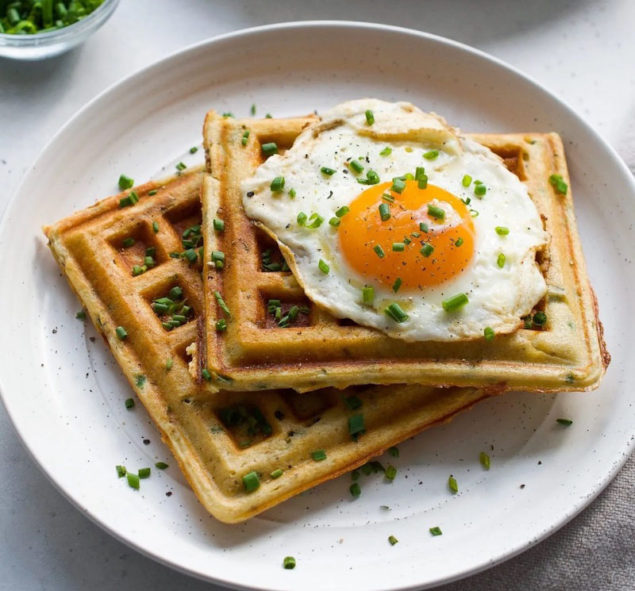 Ham, Egg and Chive Waffles
Savory ham-waffles are topped with chives and a sunny side egg to create a decadent…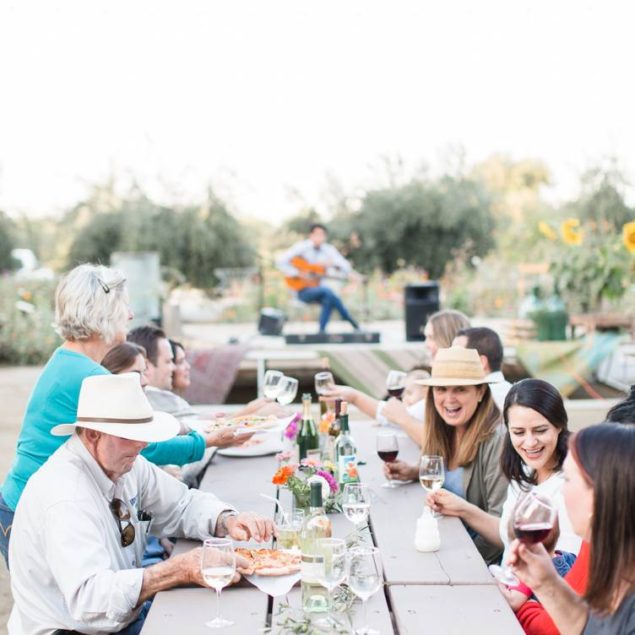 Merced: The Gateway to Yosemite is More Than Just a Gateway
Central Valley's Merced has long been known as "The Gateway to Yosemite" but here's why…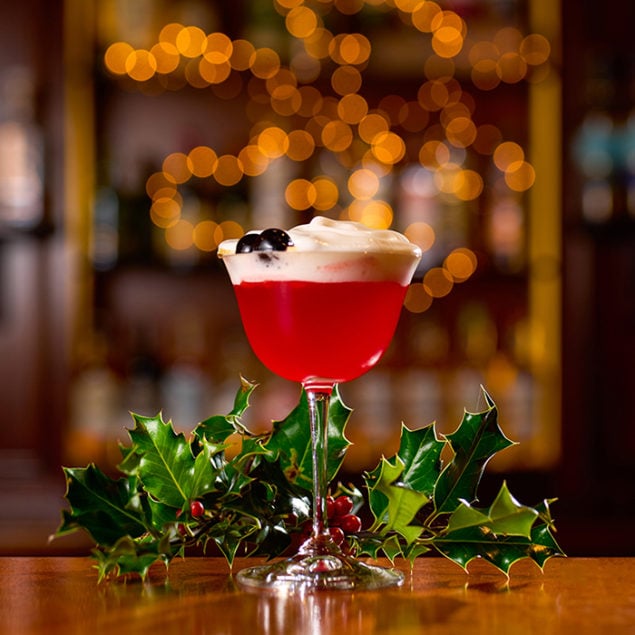 Holiday Cocktail – Sheen Falls Lodge's Jingle Juice
A few of us do not immediately switch to holiday mode once December comes around.…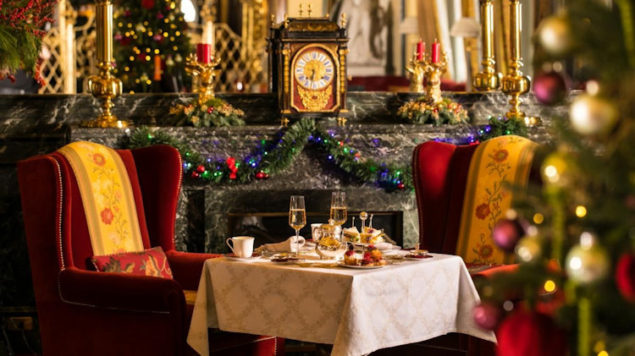 Holiday Cocktails By Hotel Hassler Roma
For anyone hosting a holiday gathering, Santa granted your wish a few days early. Courtesy…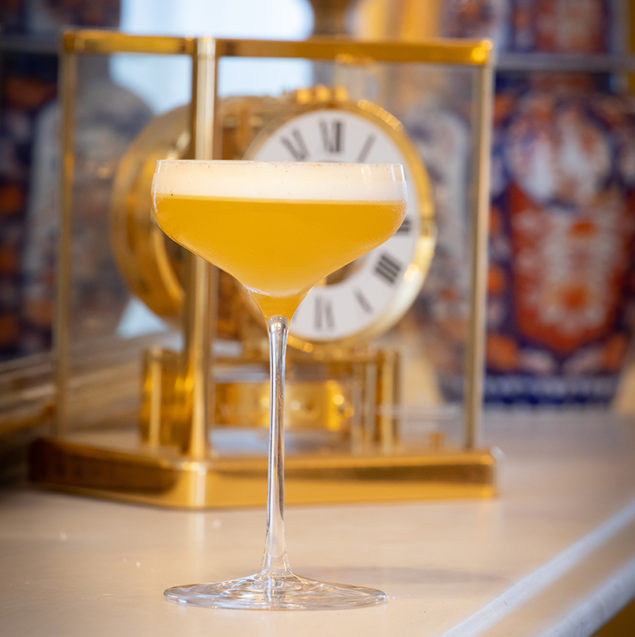 Holiday Cocktail – The Merrion Hotel's Sweet December
A holiday cocktail that combines amaretto with flavors like vanilla, cinnamon and nutmeg. Courtesy of…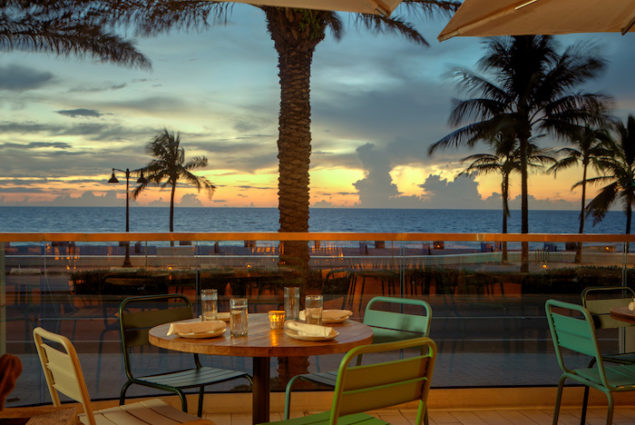 A Foodie Weekend in Fort Lauderdale
If you're looking for a trendy culinary scene alongside white-sand beaches and luxurious hotel stays,…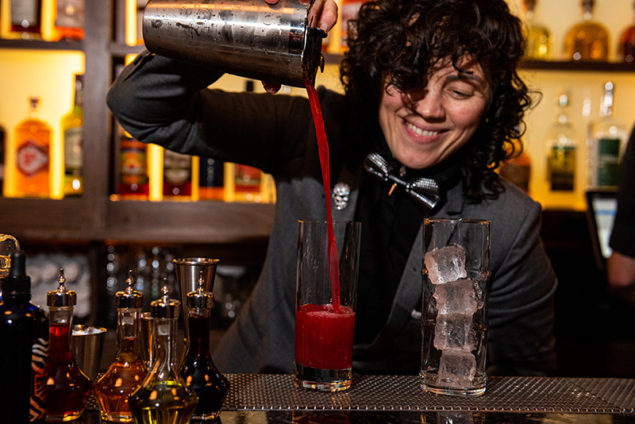 An Award Winning Cocktail Expert's Journey to Legendary Bar Milady's
Natasha Mesa's journey to Milady's, the legendary bar in Soho, proves this saying rings true;…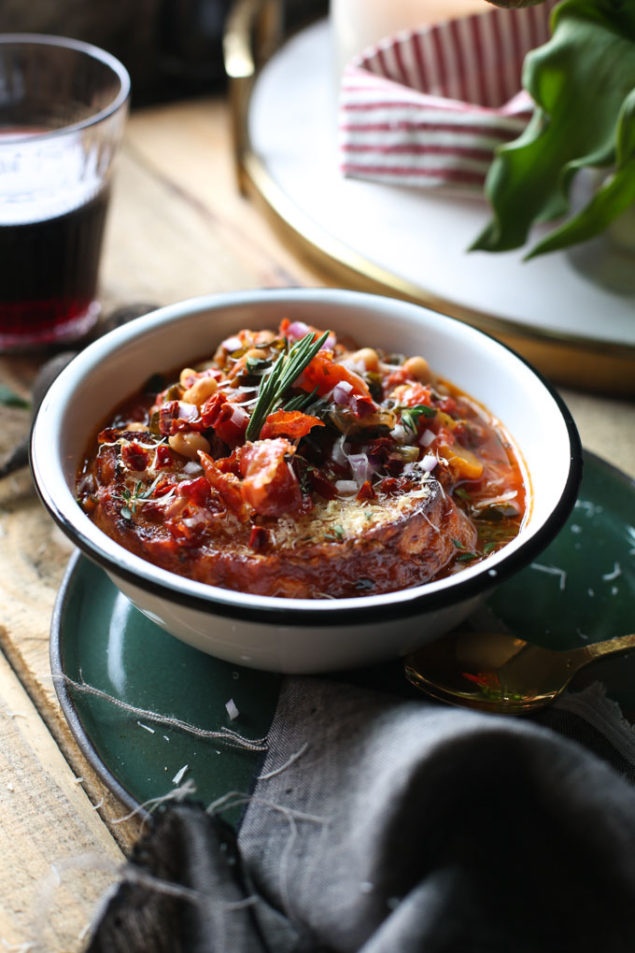 Ribollita – Tuscan Bread Soup
Ribollita, the classic Tuscan bread soup, is a warm, comforting, delicious and healthy soup that…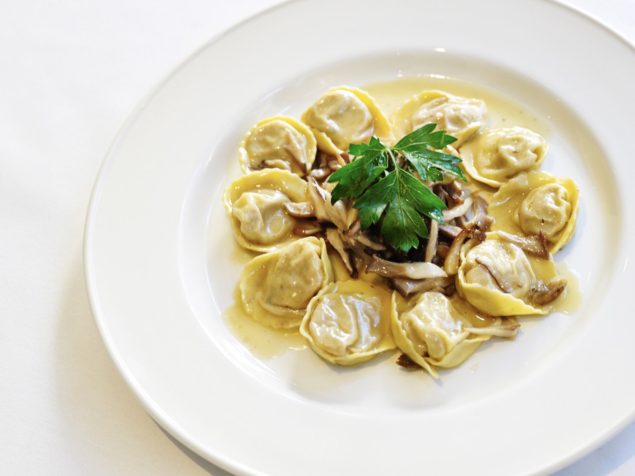 NYC's Masseria dei Vini Adds a Modern Twist to Traditional Italian Fare
A Friday night at New York City's Masseria dei Vini feels like being transported to…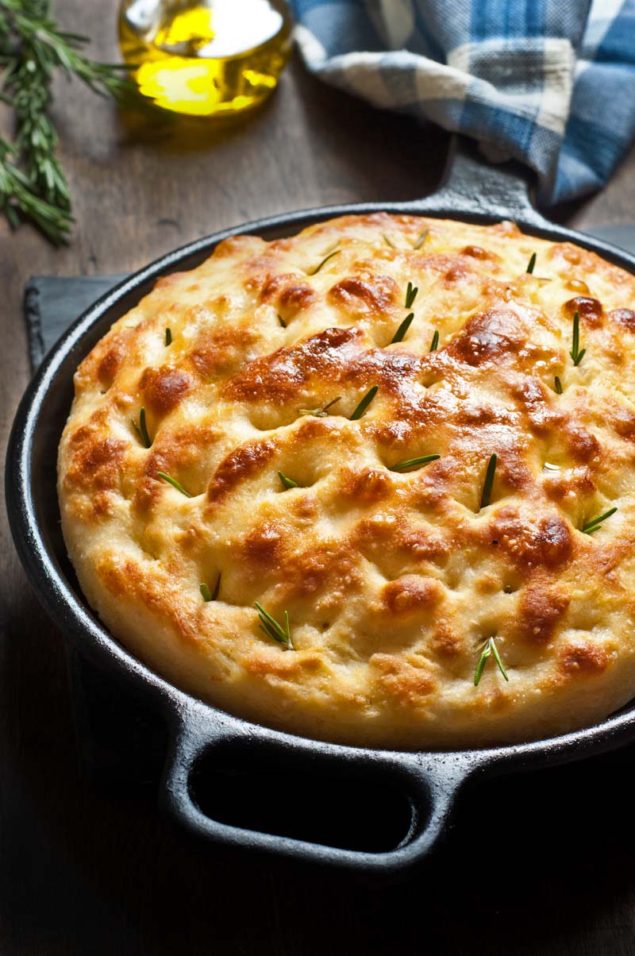 Cast Iron Skillet Orange Rosemary Focaccia
This gorgeous skillet, infused with orange and rosemary, is no-knead and incredibly easy to make.…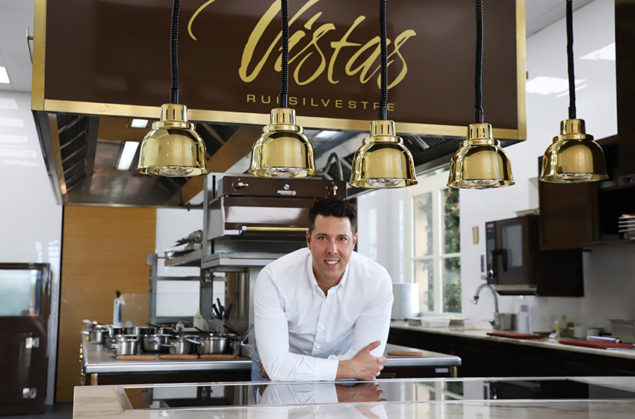 Portugal's Youngest Michelin Chef's 6-Week Pop up in Copenhagen
The Portuguese chef of Michelin-awarded seafood mecca Vistas in Algarve, Rui Silvestre, moves into Tivoli Gardens in the heart of Copenhagen.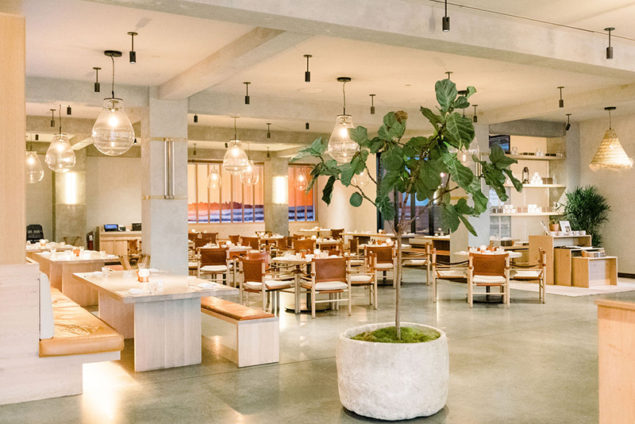 Malibu Farm Brings a Taste of California to the Seaport
Malibu Farm, the California-inspired restaurant, helps make the historic NYC maritime neighborhood a destination for…
Insalata di Polpo – Italian Octopus Salad
With a few common vegetables and herbs, create a refreshing antipasto salad with octopus that is sure to entice eaters.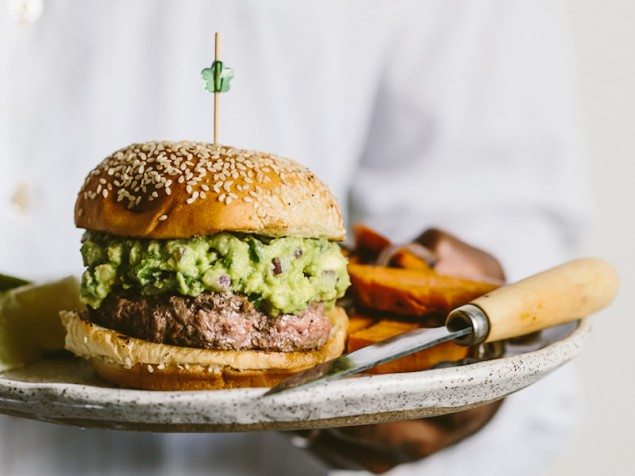 Guacamole Burgers with Roasted Sweet Potatoes
These ultimate guacamole burgers with roasted red onion and sweet potatoes are ready in just 30 minutes. Thanks to Blue Apron meal delivery service, they are easy to make, filling, and delicious all at the same time.
The Singular Hotel Patagonia: An Experience of a Lifetime
Discover the perfect balance of luxurious comfort and elegance amidst the raw wilderness of Southern…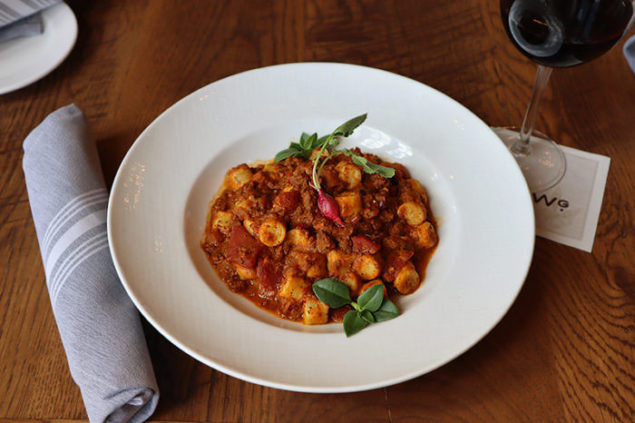 Sweet Potato Gnocchi with Barnsley Venison Bolognese
Courtesy of the Barnsley Resort, enhance a traditional bolognese by adding fall-inspired ingredients like sweet…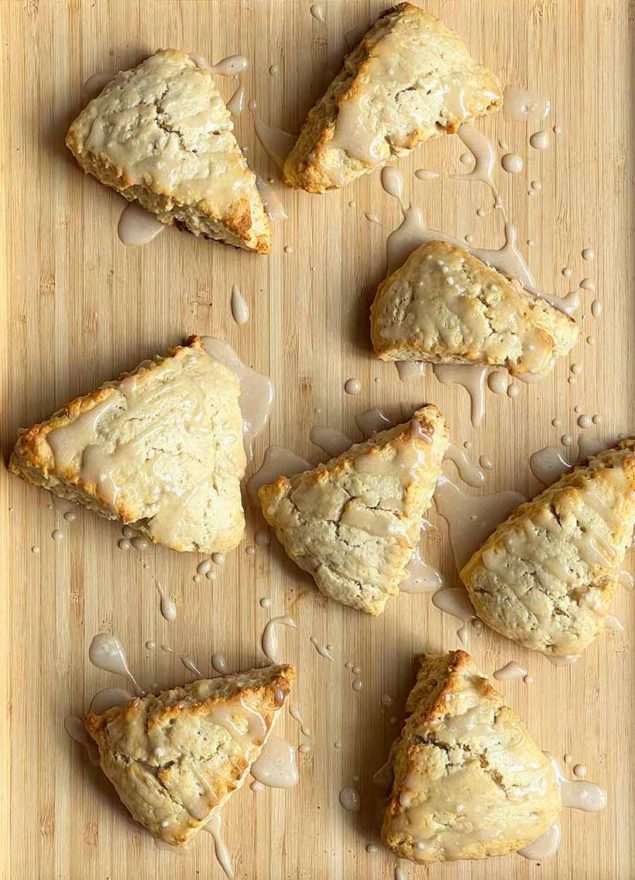 The Ultimate Scones
There are few things as satisfying as afternoon tea – and there are few things…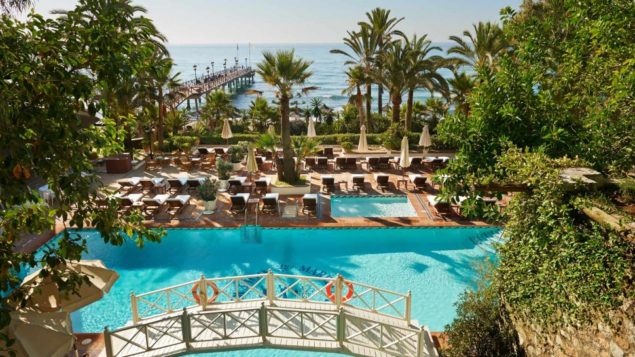 Places We Love: Marbella Club, Legend of the South
Kalle Bergman spent three days at the iconic Marbella Club and came back with lots of love for the legendary hotel.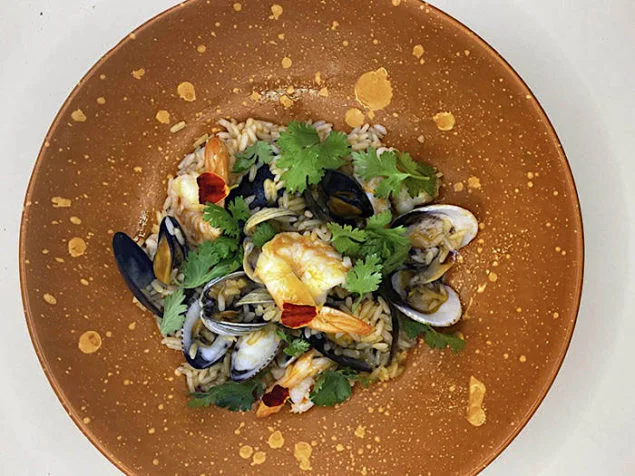 Mexican One Pot: Arroz a la Tumbada
When the crisp air brushes against our skin, a light switch moment occurs; it's time…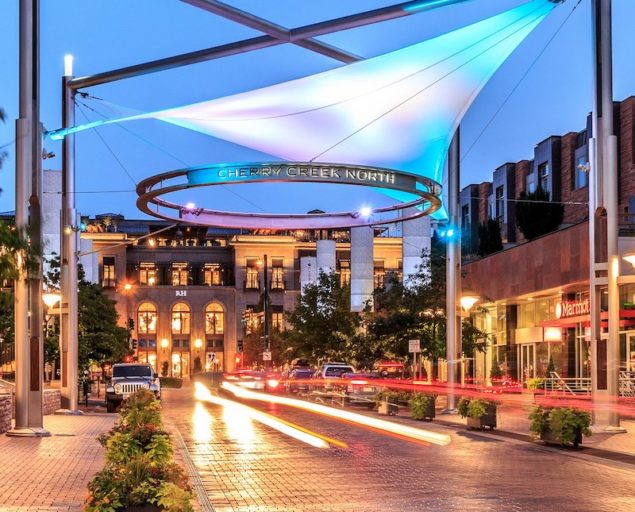 How To Spend A Spectacular Culinary Weekend In Denver's Cherry Creek North
Whether you're looking for a staycation outside of your homey Denver neighborhood or you're craving…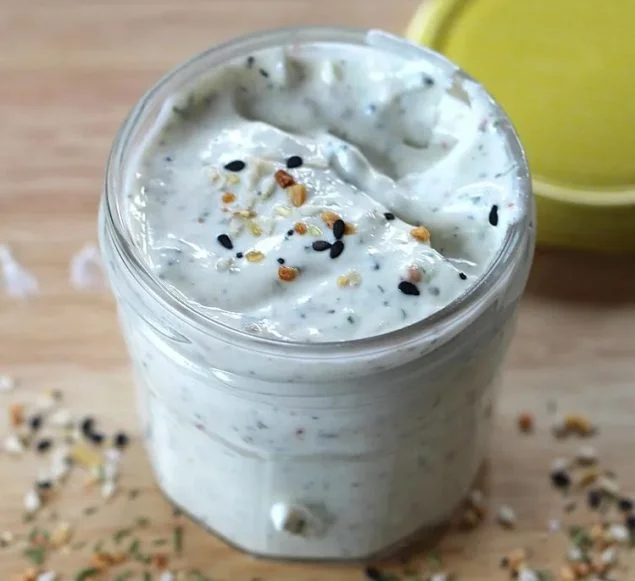 Keto Friendly Everything Bagel Ranch Dressing
When you want to give your ranch dressing an upgrade, look no further than this…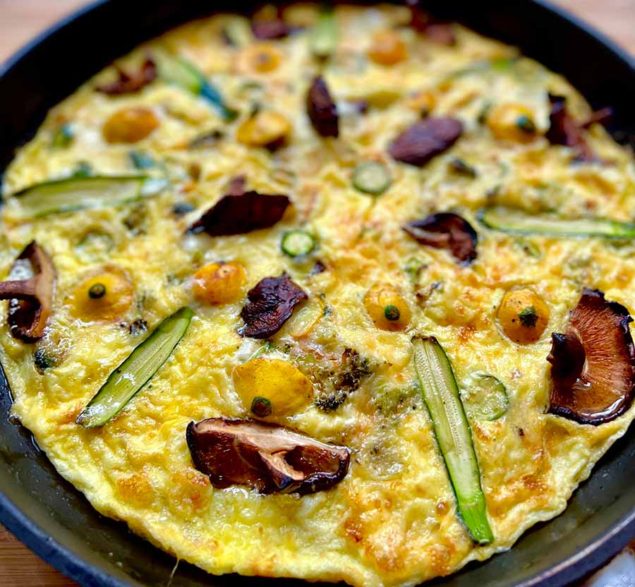 Mini Zucchini and Pattypan Squash Frittata
Weekend brunch frittatas are always awesome, but there's something extra special about anything that features…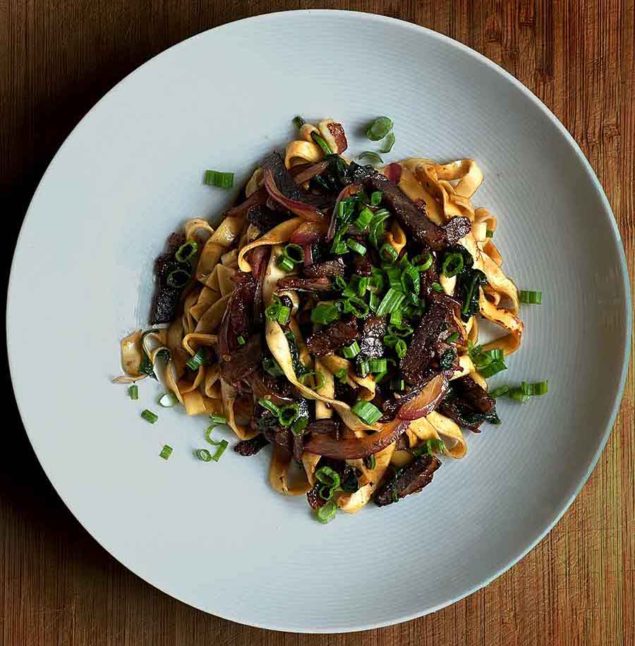 Wavy Tingly Momofuku Noodles with Short Rib Kalbi
For a quick weeknight meal or a weekend lunch with a slight kick, this fun…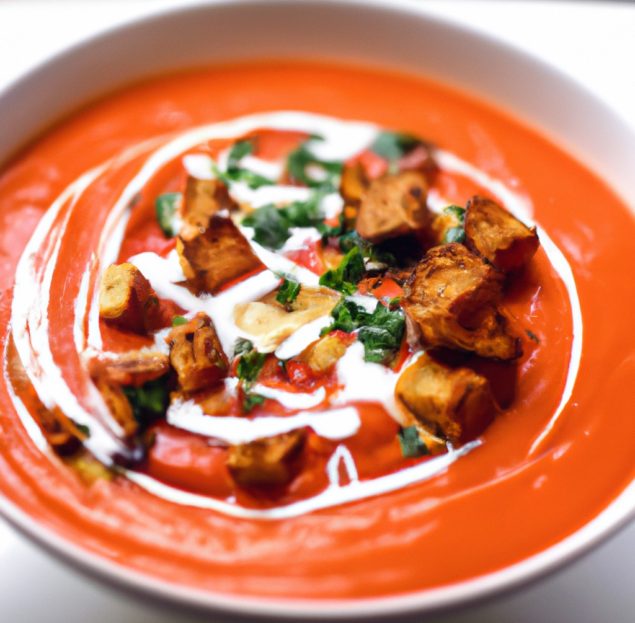 The Vegan Tomato Soup
Indulge in a bowl of pure, plant-based heaven with this luscious vegan tomato soup. Rich, thick, and oh-so creamy.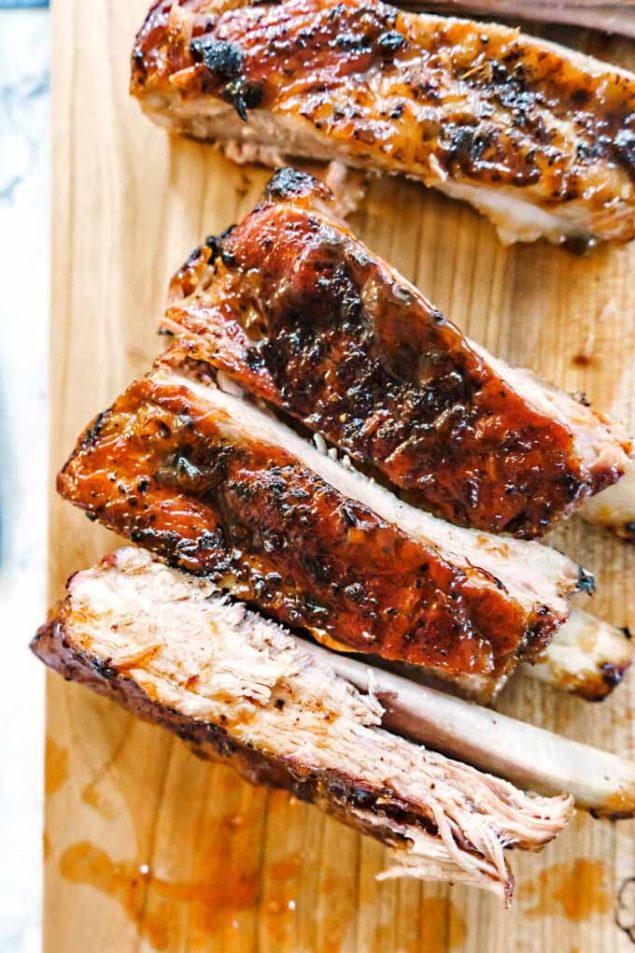 Apricot Glazed Sticky Pork Ribs
Whatever the season, whatever the reason – there's always room for BBQ pork ribs. Slathered…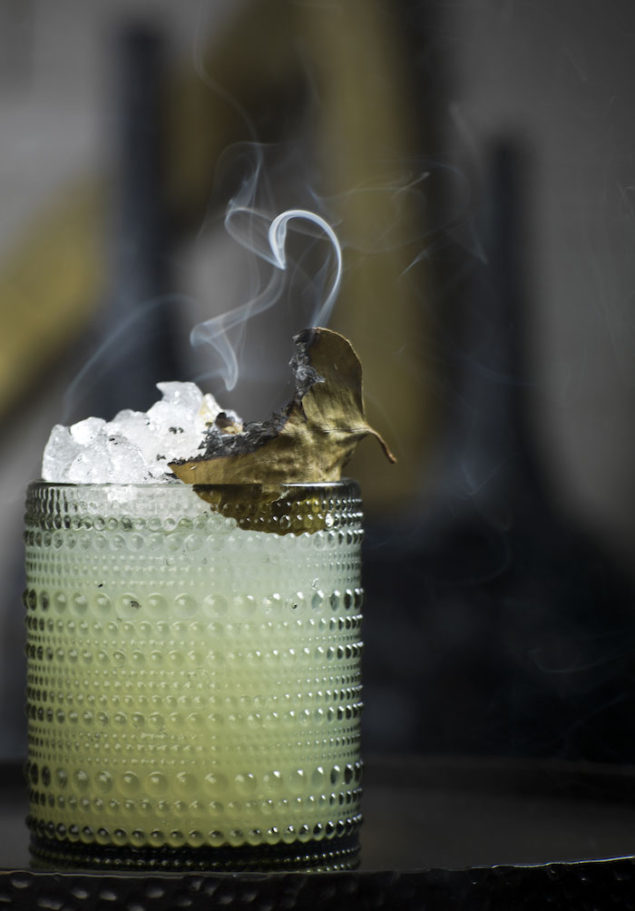 Sonora Comercial Cocktail
Restaurant Comal in Cabo San Lucas is one of the most creative and breathtaking restaurants…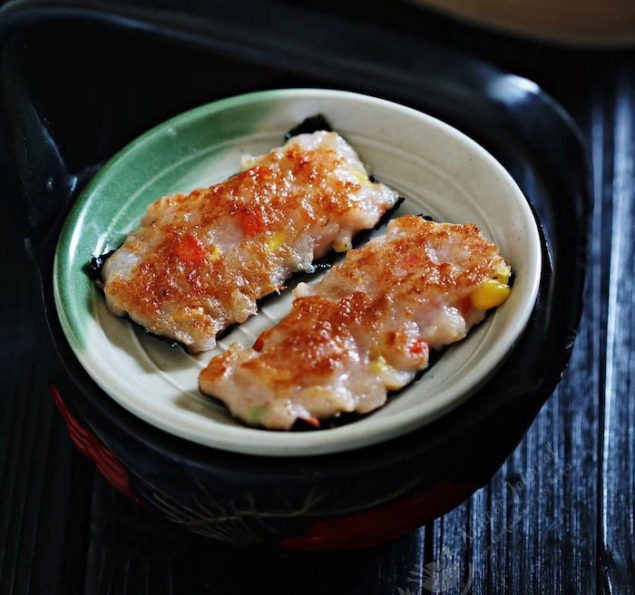 Dim Sum at Home: Nori Prawn Patties
Impress your guests (or your family for that matter) with these tasty, and visually stunning…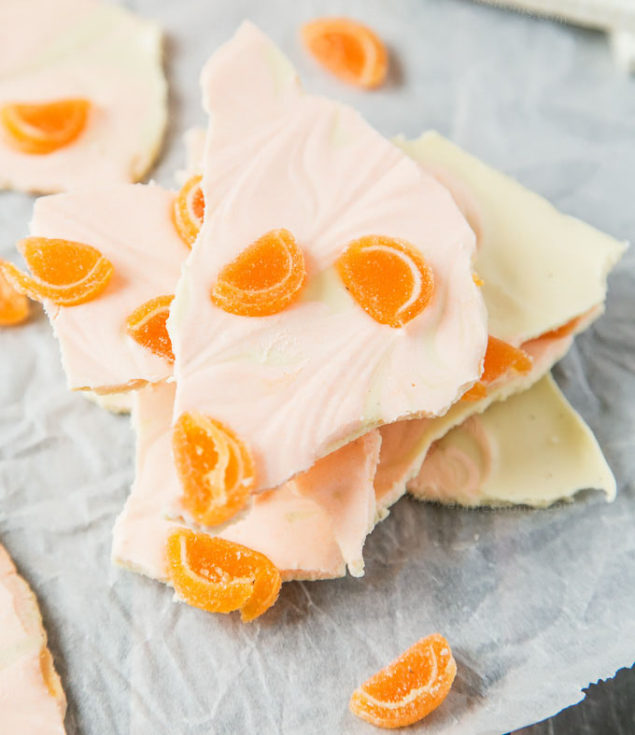 Time for Sweets: Orange Creamsicle Chocolate Bark
White chocolate comes together with Wilton candy melts, vanilla extract and orange jelly sweets to…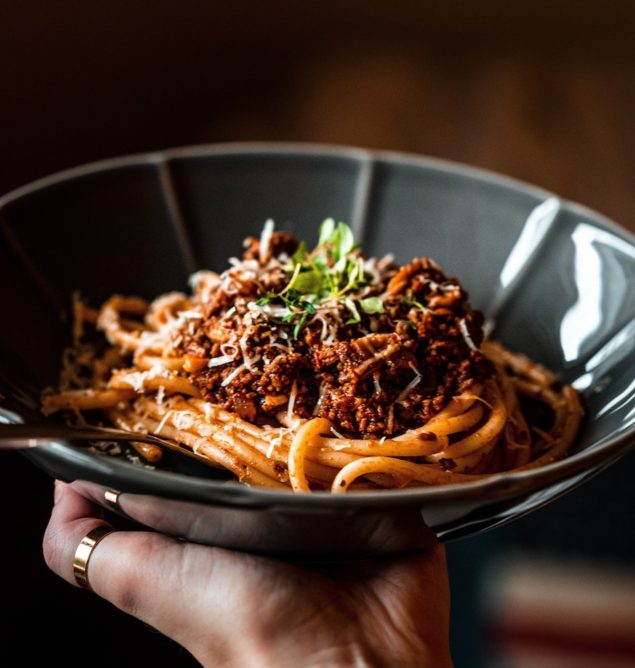 The Four Meats Ragù Bolognese
There are few dishes as satisfying as ragù Bolognese. The classic Italian meat sauce, so…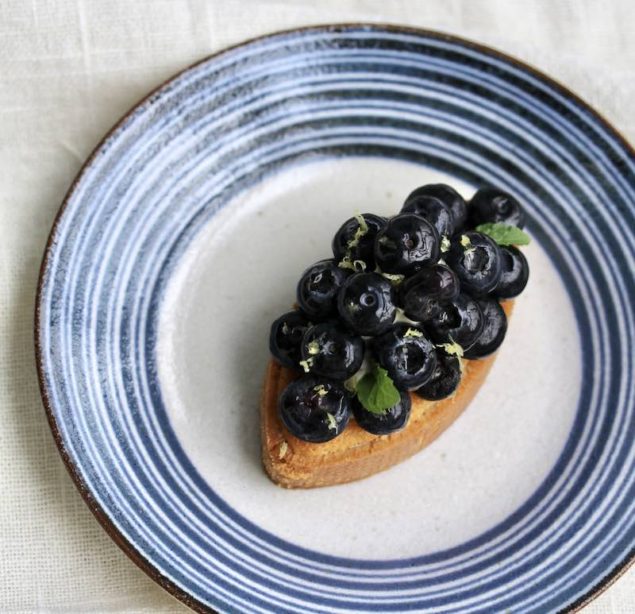 Blueberry Lemon Mini Tarts
When life gives you blueberries, you have to make something delicious out of them. Like…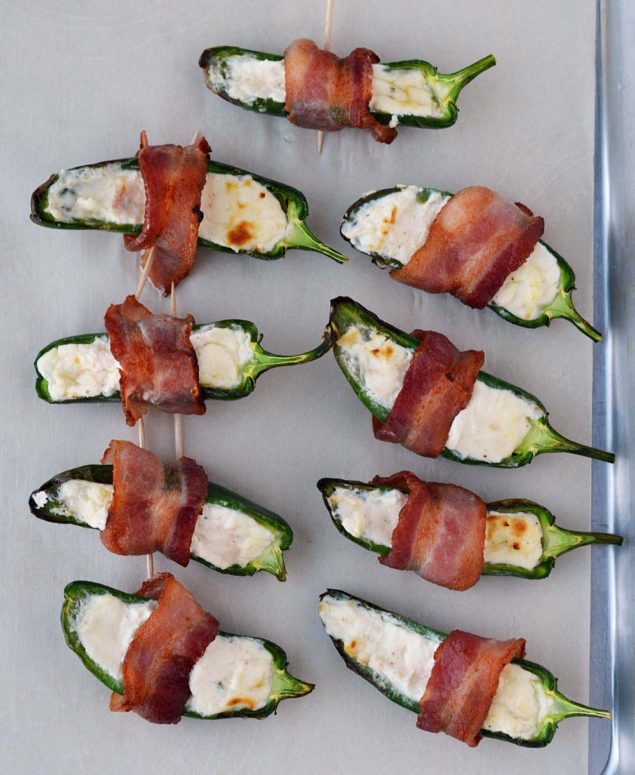 Bacon and Ranch Jalapeño Poppers
Upgrade your jalapeño poppers with a dash of ranch, with a recipe you can prepare…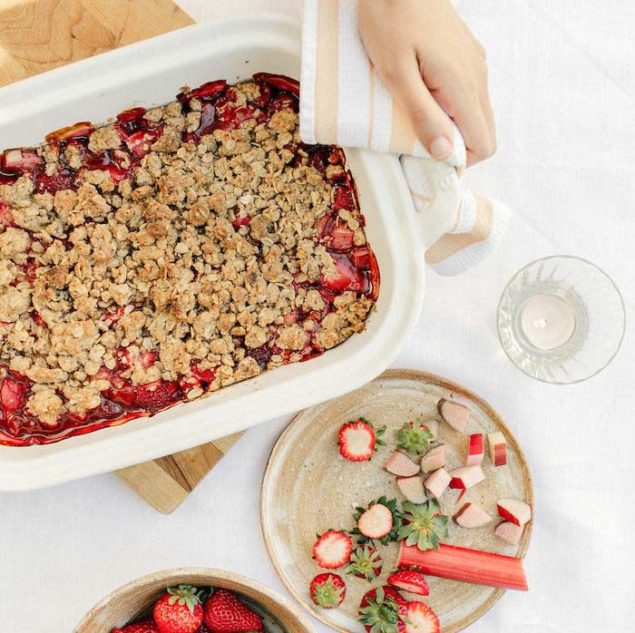 Rhubarb and Strawberry Crisp
Crisps come together really easily and they're super forgiving, which makes them an ideal dessert…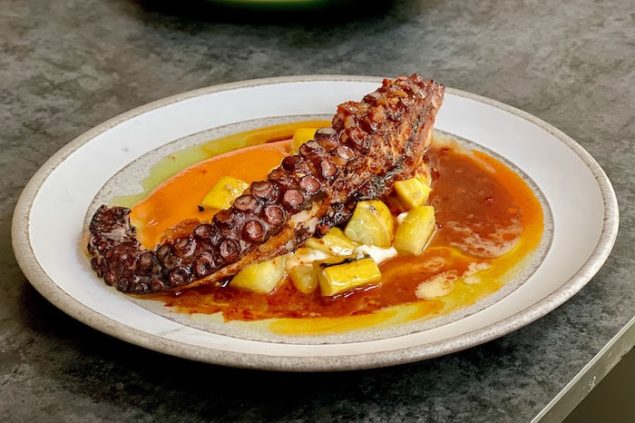 8282's Elevated Take on Authentic Korean Food on the Lower East Side, NYC
8282 thrives in New York City's evolving backdrop with its elevated take on authentic Korean…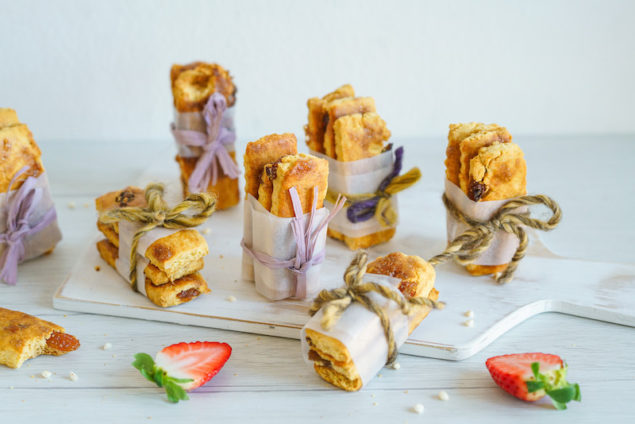 Gluten Free Italian Dunking Cookies
Pour yourself a cold glass of milk, or make yourself a caffe latte, and dunk…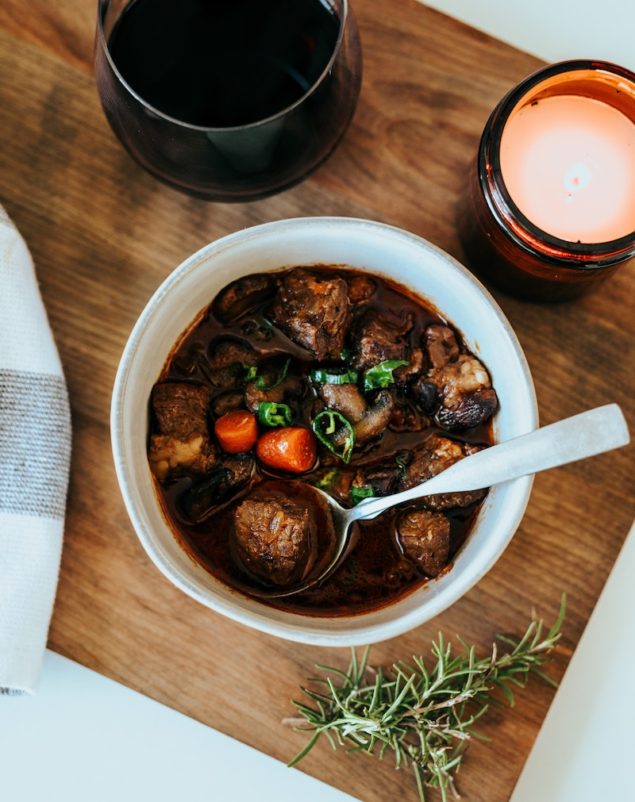 Stove Top Boeuf Bourguignon
There's really nothing more comforting than a French beef stew – the classic Boeuf Bourguignon…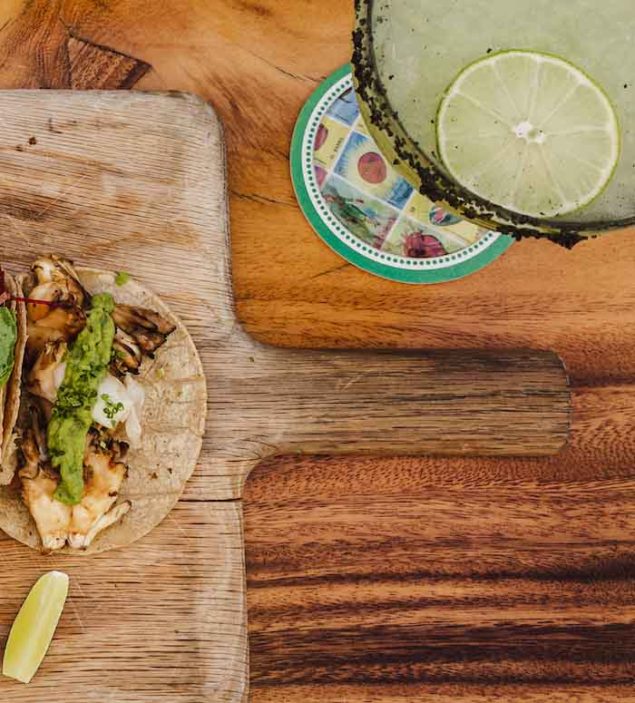 Oyster Mushroom Tacos
For a vegan taco Tuesday (or any taco day for that matter), check out these…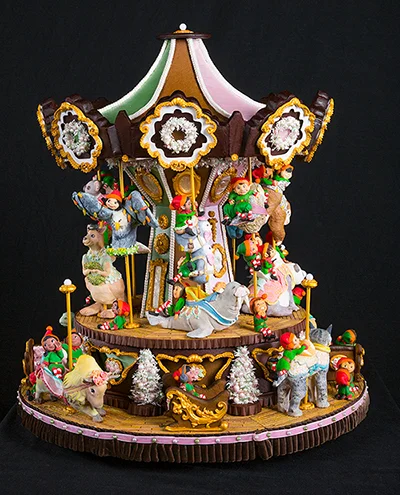 10 Showstopping Winners of The National Gingerbread House Competition
It's that time of year again and a lot is at stake! The National Gingerbread…
Char Siu – Chinese BBQ Pork
Recreate restaurant magic at home. This sticky, tender & moist Chinese BBQ pork is marinated…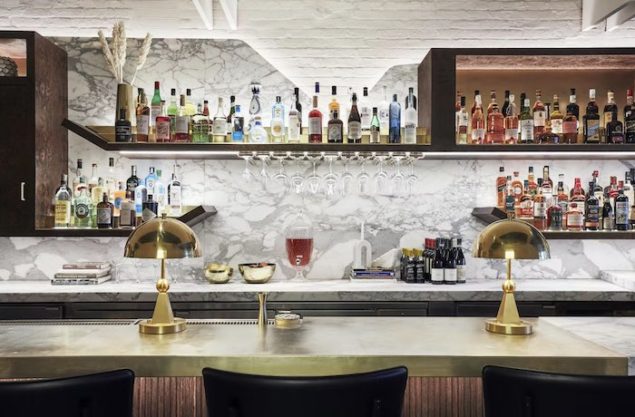 Portale – Contemporary Italian Restaurant in Chelsea, NYC
There's something undeniably delightful when sharing a new experience with a friend. The other day,…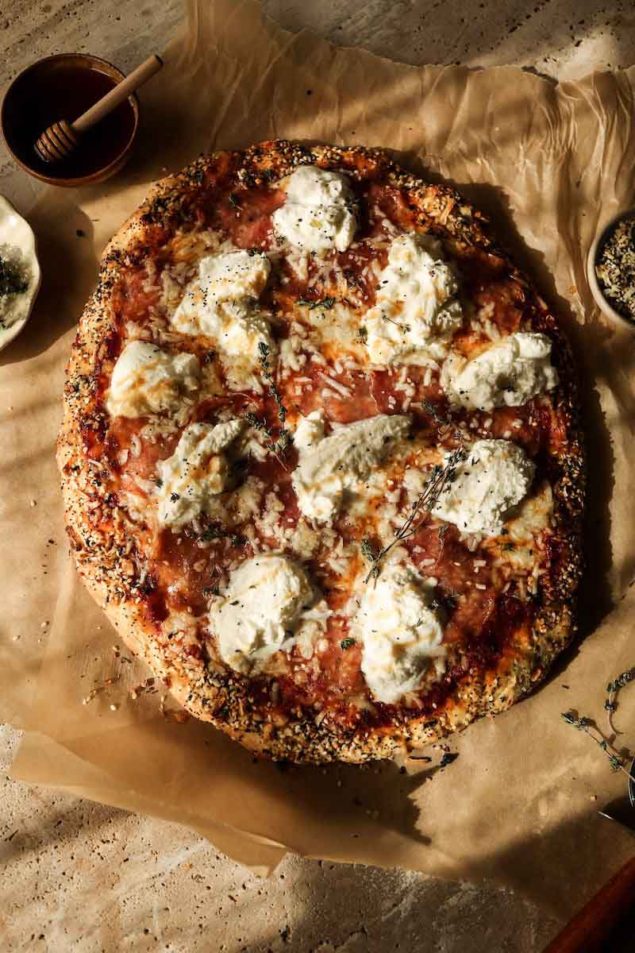 Everything Seasoning Pizza with Honey, Ricotta and Salami
If a bagel and a pizza had a love child – this would be it.…
10 Signs a Restaurant is Really Bad
A restaurant is more than its burger – and there are many ways you can ruin your restaurant business that has little to do with the food you serve.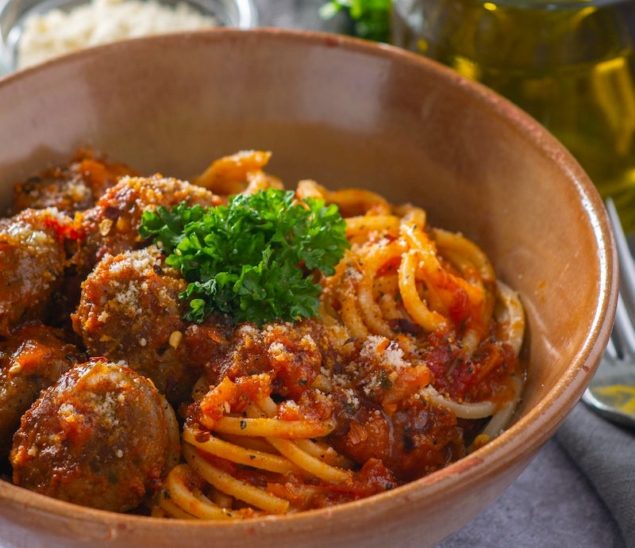 Perfect Weeknight Chicken Meatballs and Spaghetti
When culinary creativity fails you, turn to a simple weeknight meal that always delivers. Simmer…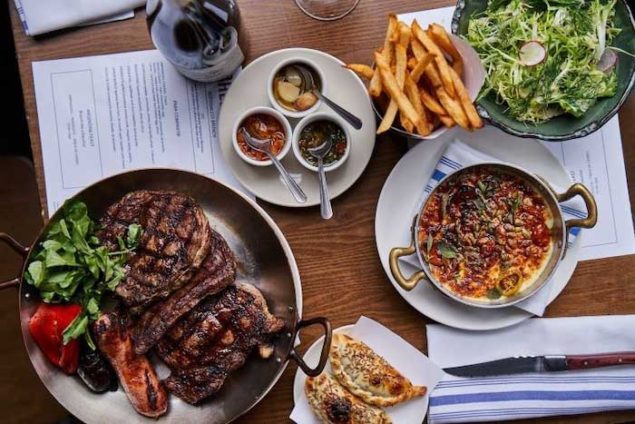 Balvanera Introduces Porteña Cuisine and Culture to NYC
Balvanera brings a taste of porteña cuisine and culture to the Lower East Side of…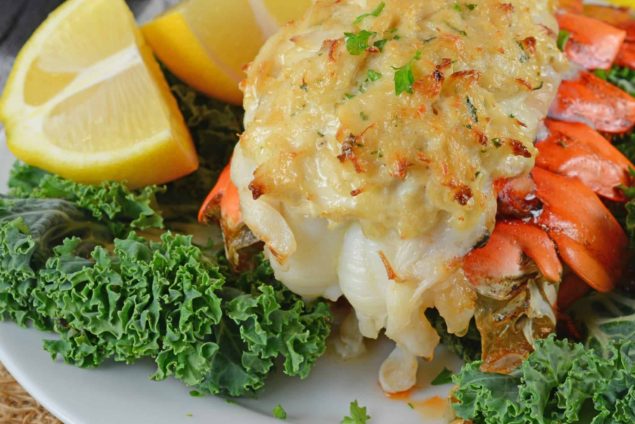 How to Make Stuffed Lobster Tail
Filled with a rich filling crab and lobster, this stuffed lobster tail recipe perfectly balances…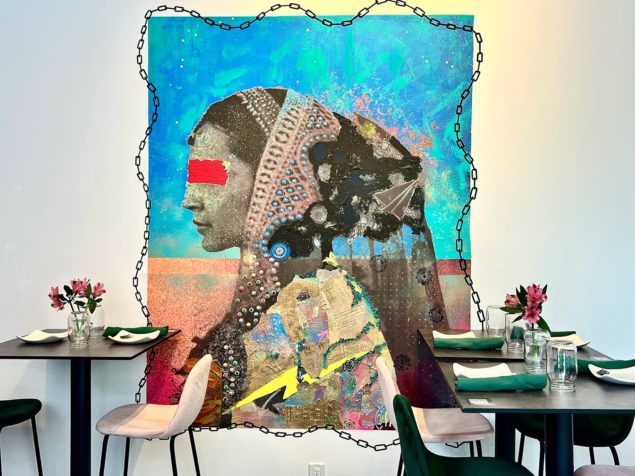 Rang debuts with a Splash of Color in Long Island City
Reminiscent of the first-generation immigrant growing up in a booming Western metropolis, Rang embodies the…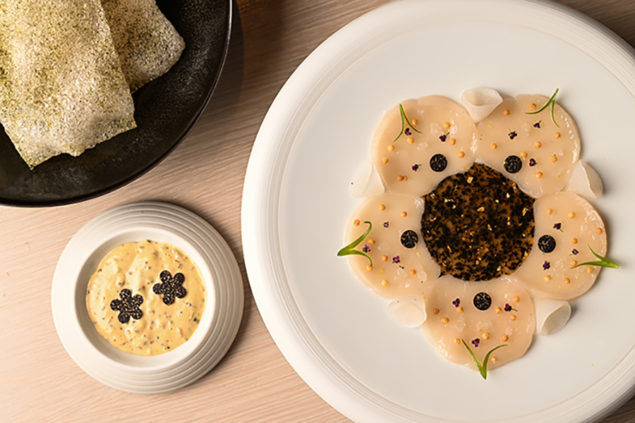 Mélisse: A New Chapter Of A Gastronomic Institution
After two decades of success chef restaurateur Josiah Citrin came to the realization that Mélisse,…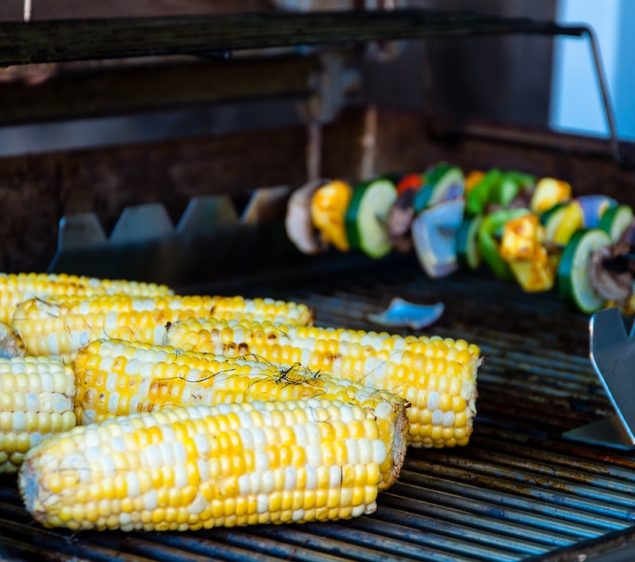 Grilling Wines: Best Pairings for Grilled Vegetables and BBQ Sauces
Welcome to the final article in our series about how to pair wines with your…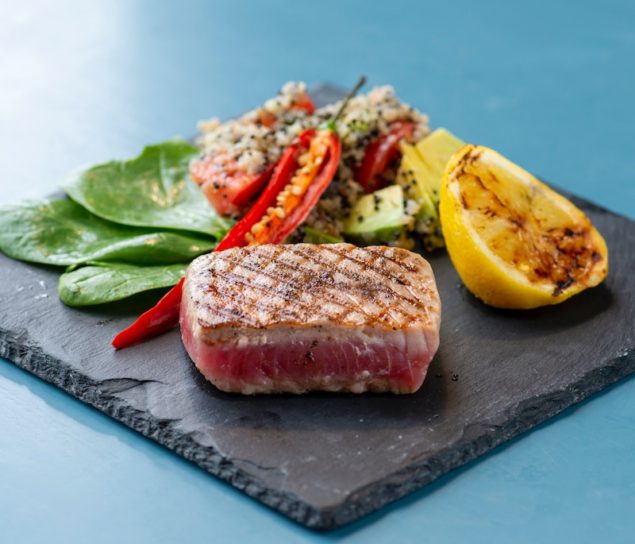 Grilling Wines: Best Pairings for Quick Fired Tuna
Welcome to the fourth article in our series about how to pair wines with your…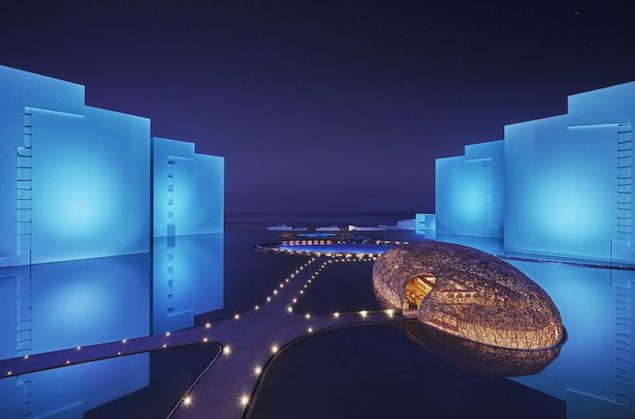 Viceroy Los Cabos – The Coolest Hotel in the World?
Few hotels have a legitimate claim to the title of The Coolest in The World,…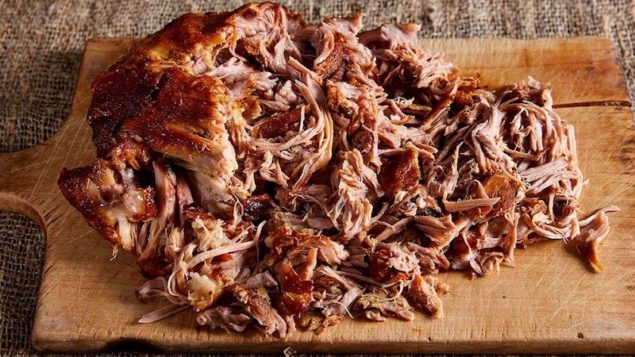 Grilling Wines: Best Pairings for Pulled Pork
Welcome to the third article in our series about how to pair wines with your…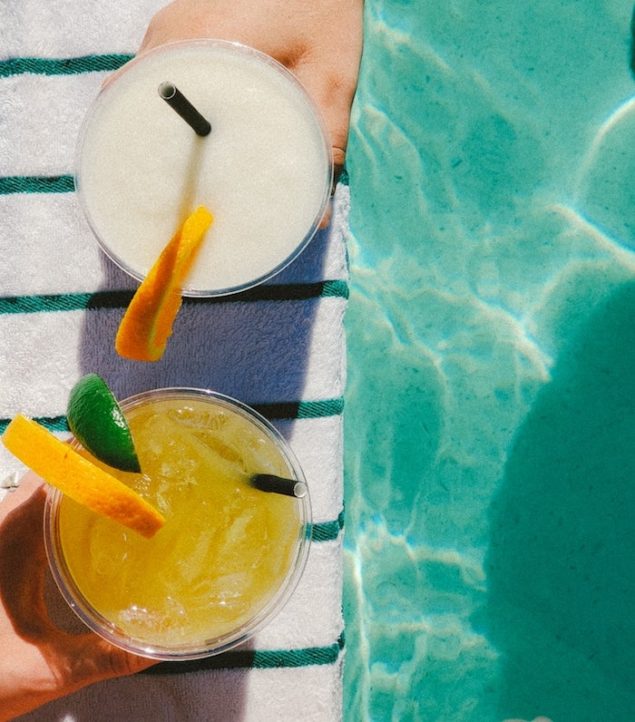 The Best Agave Based Cocktails
This summer agave based cocktail roundup will give you plenty many ideas to keep everyone…
Grilling Wines: Best Pairings for Grilled Shrimp
This is the second article in our series about how to pair wines with your…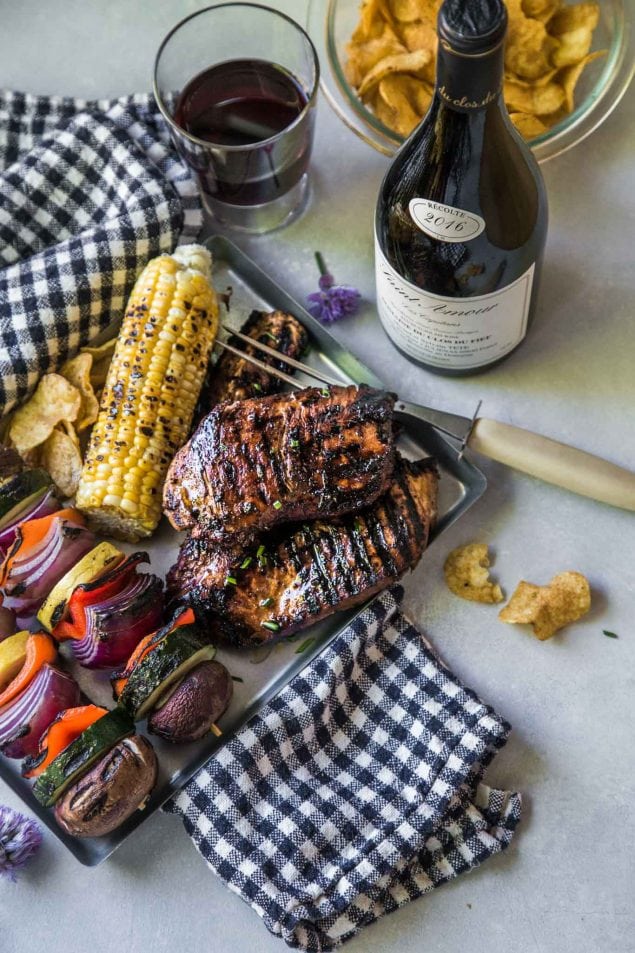 Grilling Wines: Best Pairings for Medium Rare Steak
It's a tough job, but someone's gotta do it. And here at Honest Cooking, we…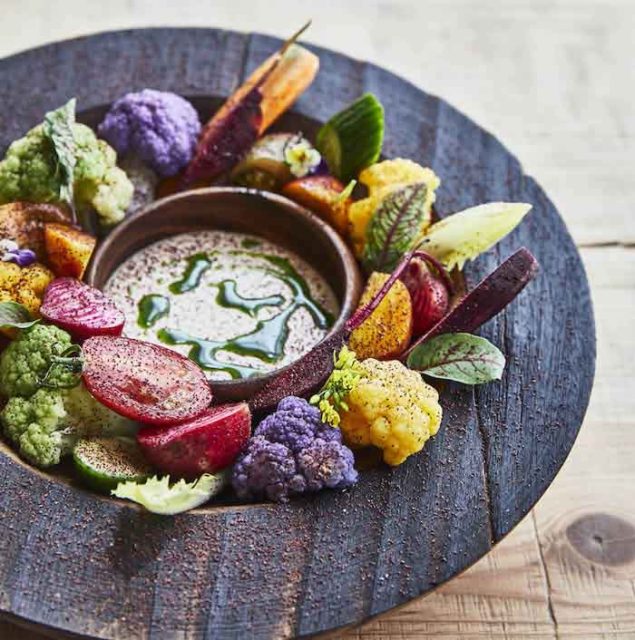 Lentil Dip and Crudités from Chef Eliana Godinez
Chef Eliana Godinez serves up a deliciously refreshing appetizer (or side dish) that evolves as…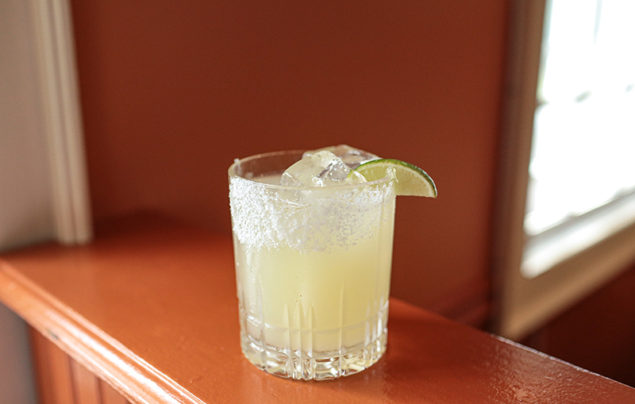 Agave Cocktail Series: Classic Margarita by Rita Cantina's Adam Miller
The classic margarita, one of the most popular cocktails in the world, is thought to…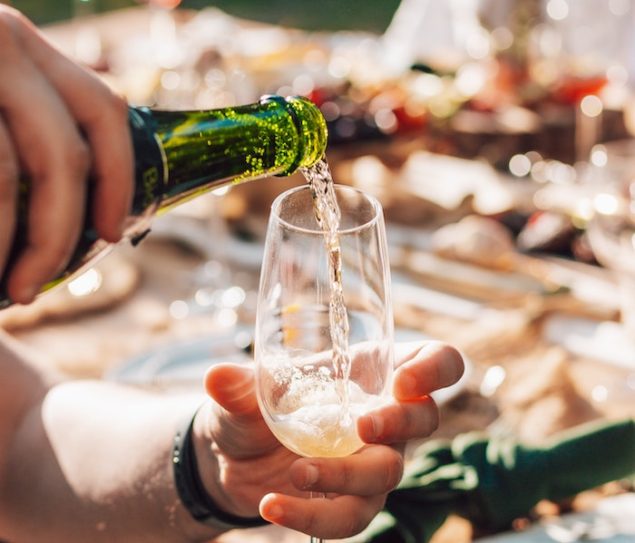 Kick Ass Sparklers for Summer Celebrations
Summer is still in high gear, and with that comes parties, dinners, picnics and various…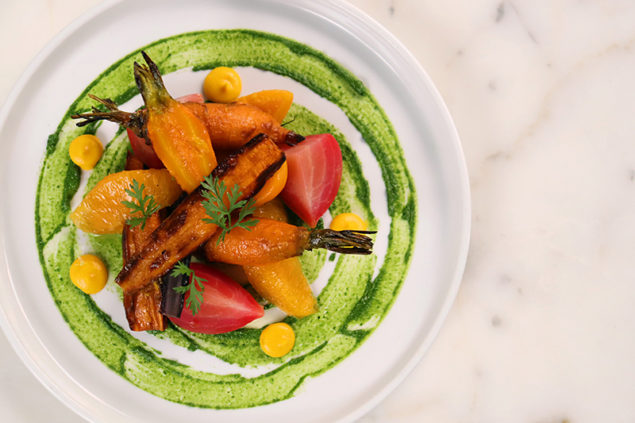 Chef Alfred Portale's Carrot Top Pesto
Carrot Top Pesto, a recipe that's versatile, naturally vegan, and super budget-friendly. Plus, it helps…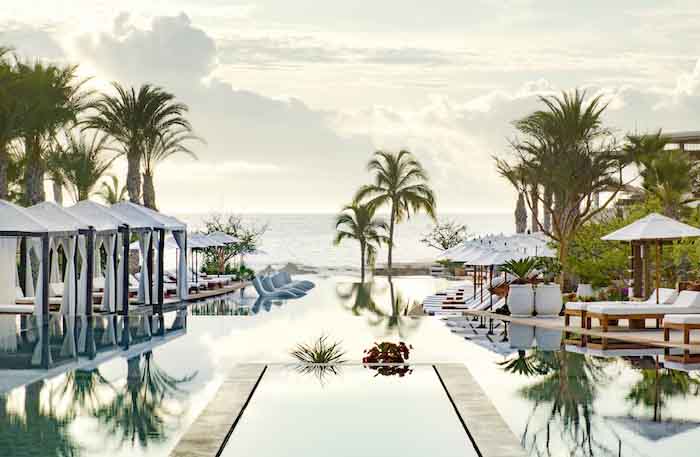 Chileno Bay Resort – The Best Hotel in Cabo San Lucas?
On the edge of the Sea of Cortez, clutching one of the few swimmable beaches…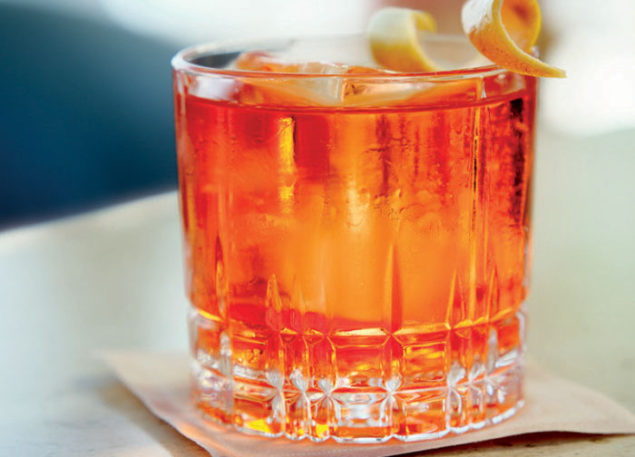 Agave Cocktail Series: ¡Qué Padre! Tequila Cocktail
This poppy-hued drink from Jeff Savage, Head Bartender at Botanist Bar in Vancouver is unique,…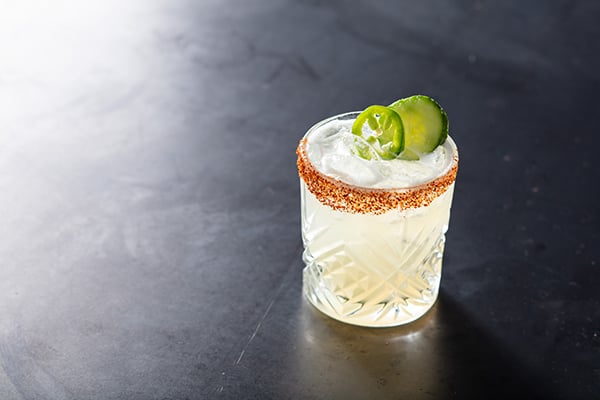 Agave Cocktail Series: Pepino Margarita by Yard House Times Square
Courtesy of the team at Yard House Times Square the Pepino Margarita is a refreshing,…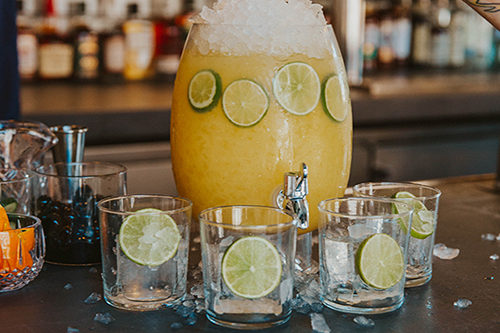 Agave Cocktail Series: Percheron's Pineapple Punch Bowl
Created by Shel Buhler, Brand Director Aparium Hotels, this pineapple punch bowl is sure to…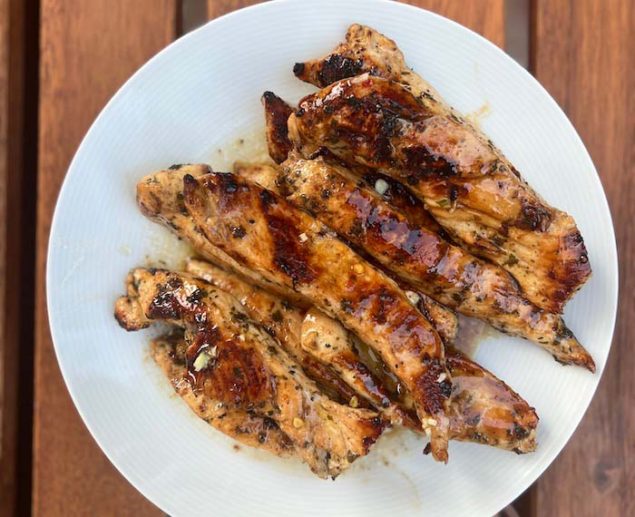 Thai Inspired Grilled Chicken Marinade
Tired of the same old grilled chicken rubs and marinades? Look no further than this…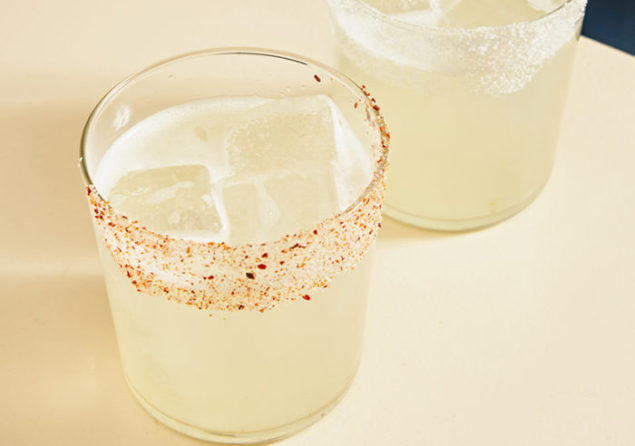 Agave Cocktail Series: Ensenada's Spicy Margarita
Created by Jorsand Diaz, Beverage Director of Ensenada, this  is a flavorful twist on the classic…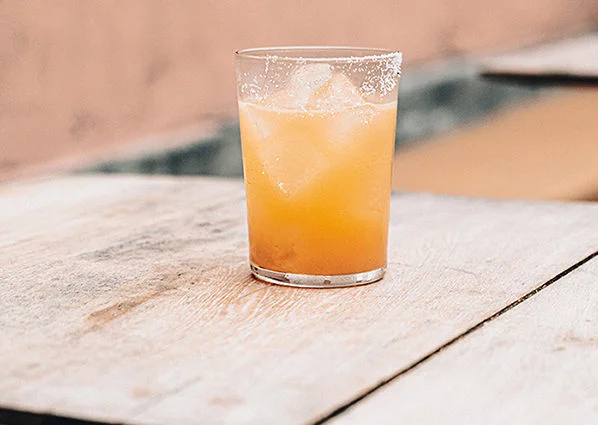 Agave Cocktail Series: Aldama's Citrus Fizz
Created by Christopher Reyes of Aldama the citrus fizz is a perfect summer sipper. It combines…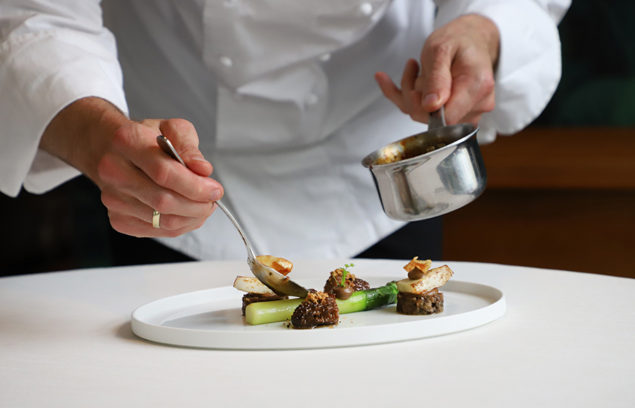 Lafleur: The Best Meal in Frankfurt
Lafleur is a two Michelin-starred restaurant set in the heart of a giant green palm…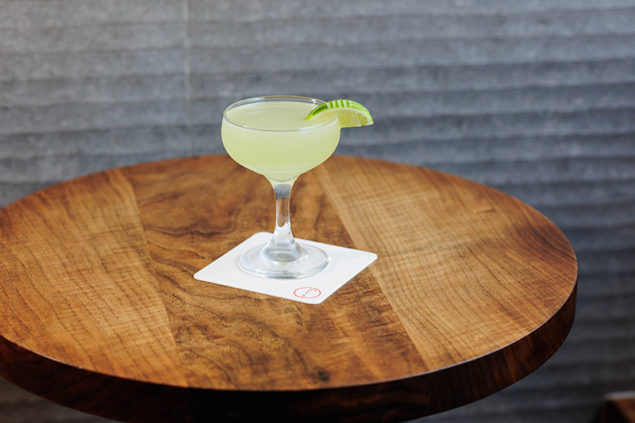 Agave Cocktail Series: Mr. Flores
Made with tequila, chartreuse, lime, and lots of shiso, Mr. Flores is a beautiful, bright,…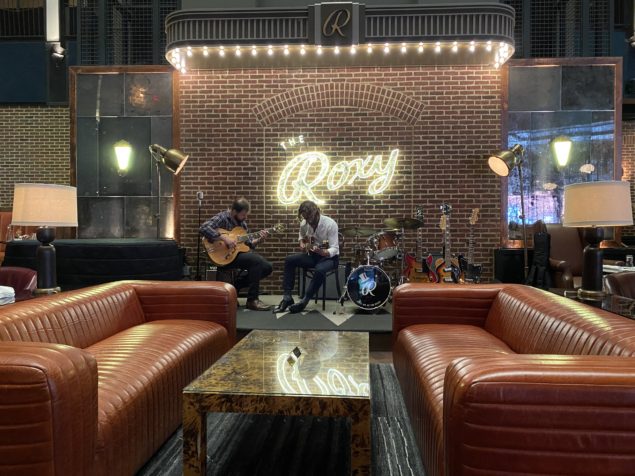 The Roxy Bar Offers A Musical Brunch in Tribeca
A weekend brunch is arguably one of the most favored pastimes in New York, especially…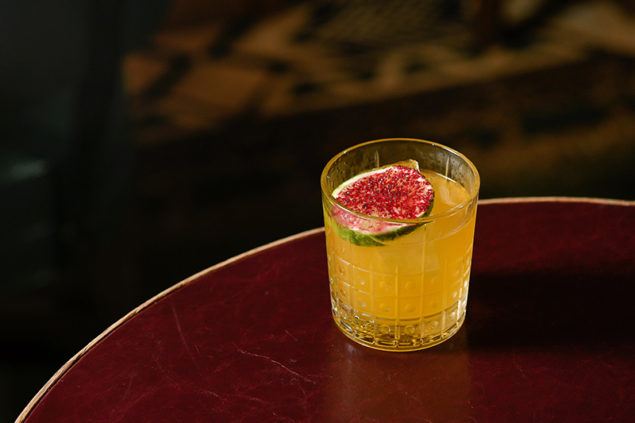 Agave Cocktail Series: Raffa's Remedy
Think of tequila cocktails, and the Margarita is first to come to mind. It's arguably…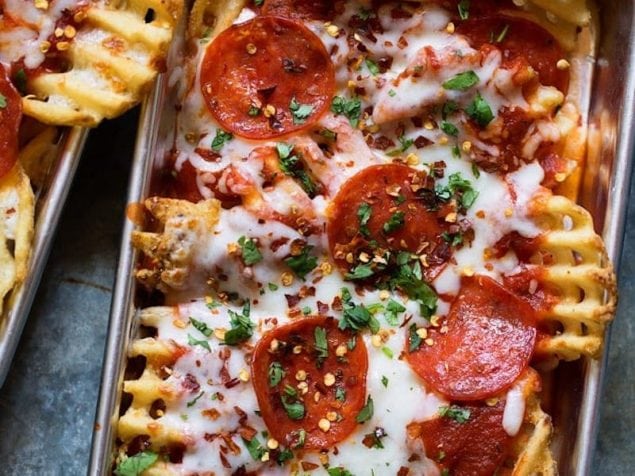 Our 10 Favorite French Fry Creations
When we're craving something salty, we turn to one of these glorious French fry creations for a special treat.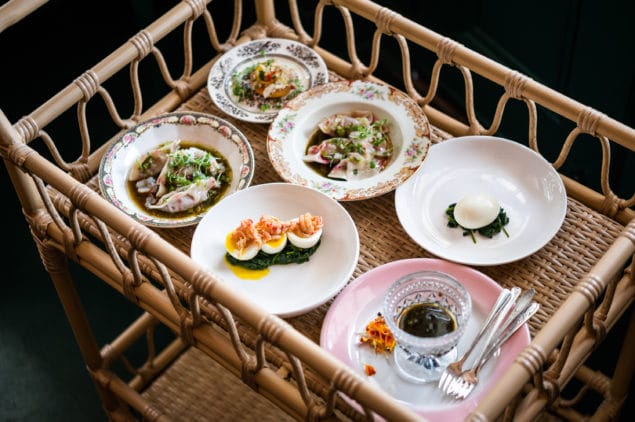 Where to Eat in New Orleans Beyond Bourbon Street
When you think of New Orleans you inevitably think of Bourbon Street and the French…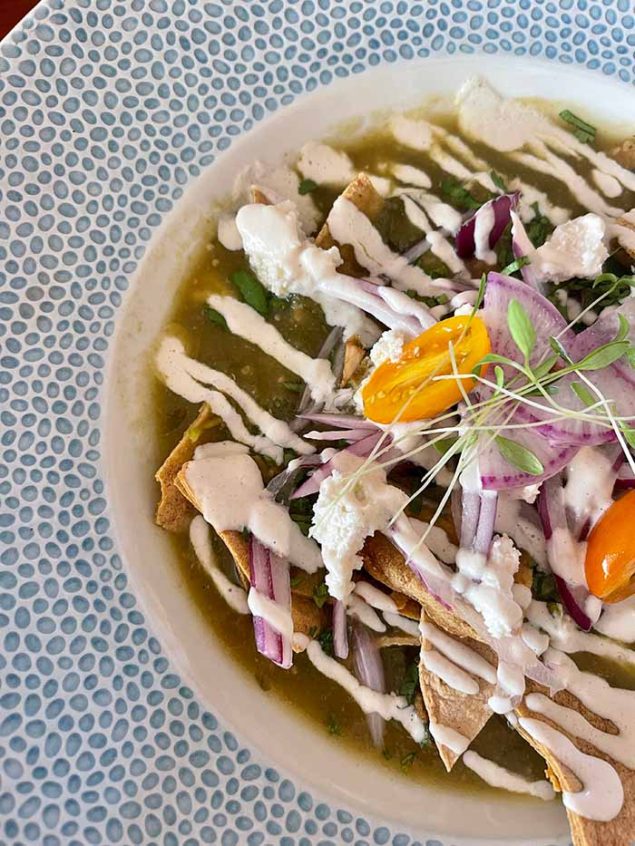 Riviera Maya's Hotel Xcaret, An All-Inclusive Experience For Your Taste Buds
With travel back in full force, we deserve to make up for lost time: more…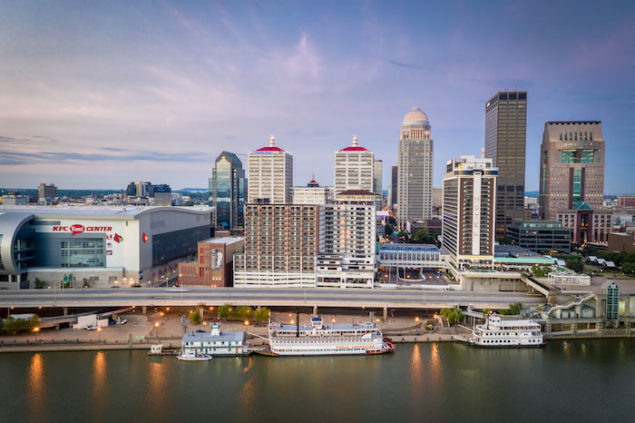 An Action-Packed Itinerary for a Weekend Trip to Louisville, KY
Whether you have a long weekend coming up or just want to explore somewhere new,…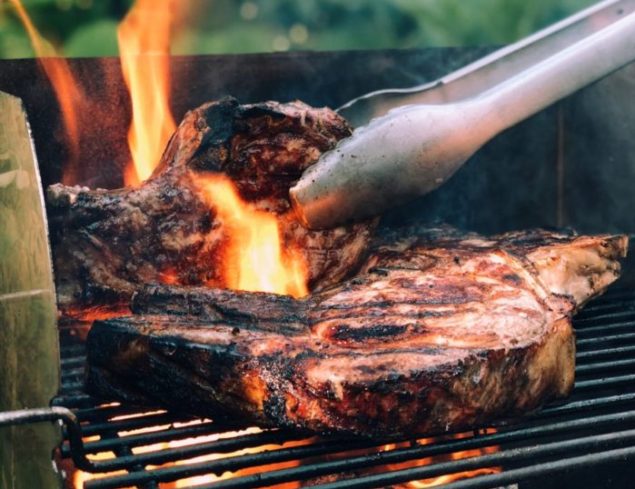 These Chefs Share Their Favorites Dishes and More to Celebrate Father's Day
If you're looking for Father's Day inspiration, listen to chefs. What better place to find…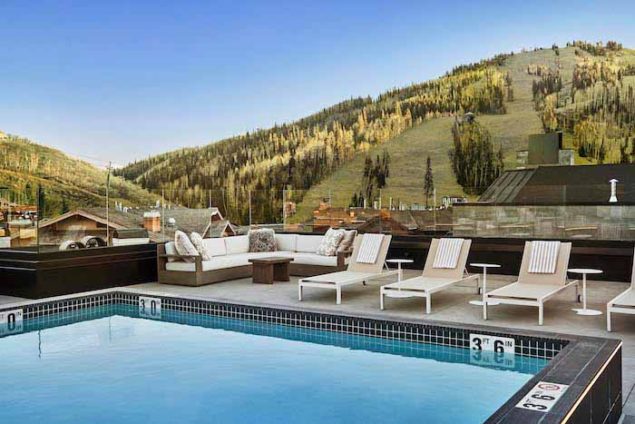 Deer Valley: Foraging for a Mustard-Infused Mountainous Dinner
While Deer Valley is a prominent place for outdoor lovers' dreams– offering a plethora of…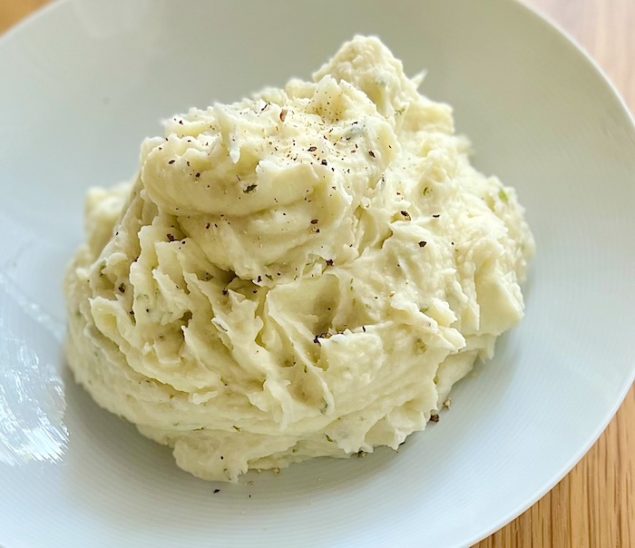 The Fluffiest Mashed Potatoes
If you're anything like me, you love mashed potatoes. Creamy, luscious, elegant and just the…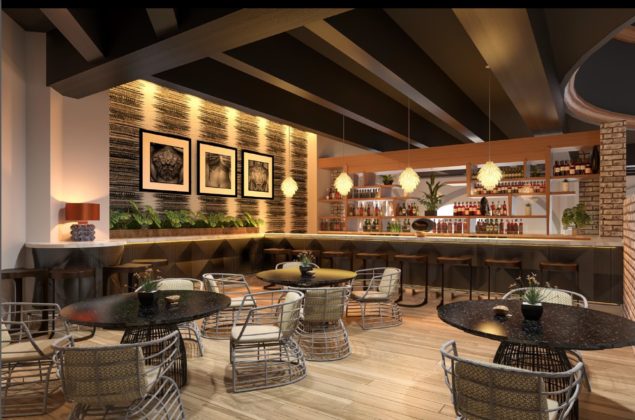 Hana Polynesian Grill Brings the Pacific Island's Flavors to Cancun
In December 2021, Hana Polynesian Grill crashed on Cancun shores much like charging horses. Under…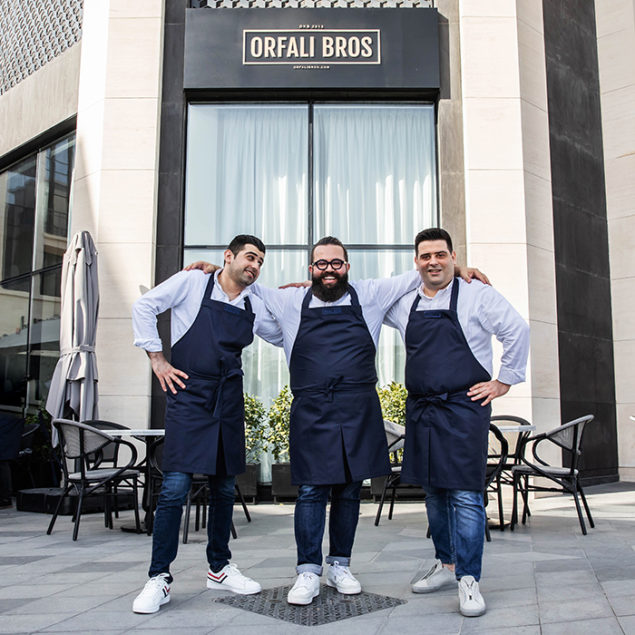 Orfali Bros: Modern tradition from the East and the West
Don't let the smoke and mirrors fool you: Dubai has slowly but surely become a…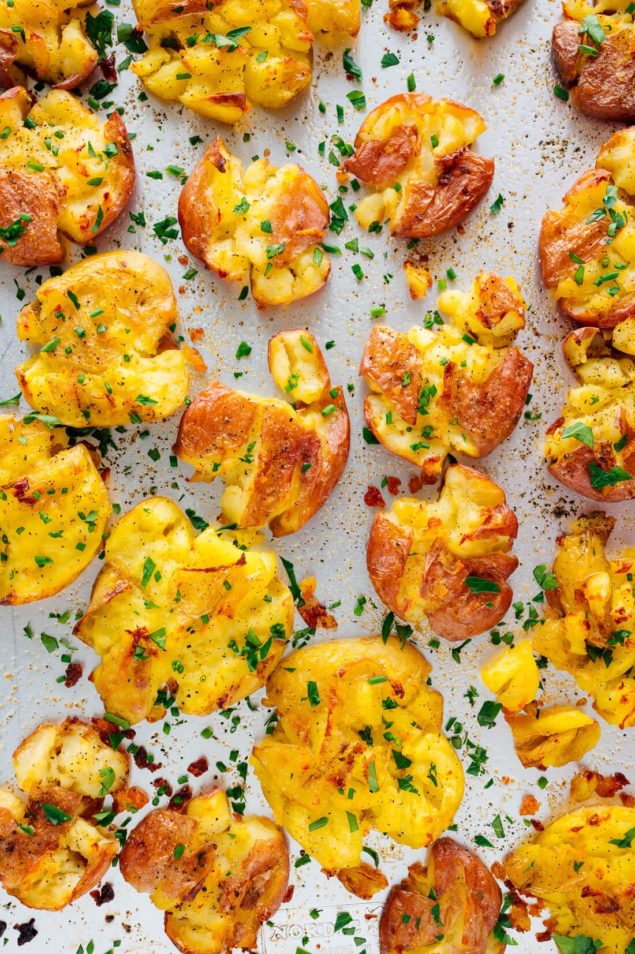 The Crispiest Smashed Potatoes
It's official. Smashed potatoes is my favorite accoutrement to almost any protein. Roasted until perfectly…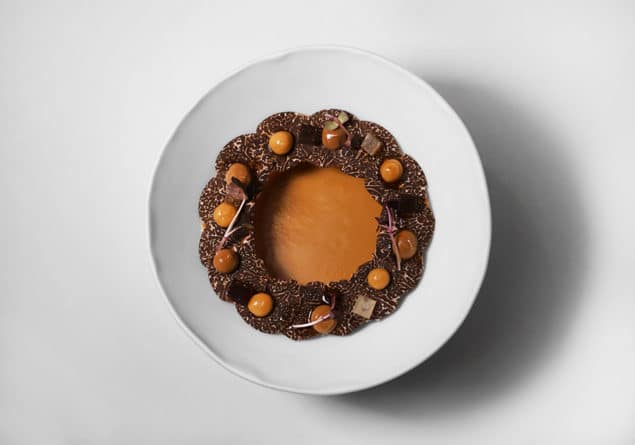 Creamy Onion Soup by Sergio and Javier Torres
Sergio and Javier Torres are two of Spain's most beloved and famous chefs. They not…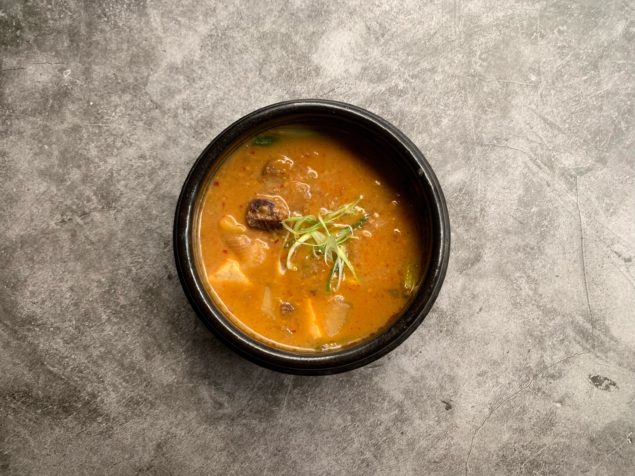 Chef Bobby Yoon's Short Rib Soybean Stew
Owner of Yoon Haeundae Galbi, a contemporary Korean Barbecue restaurant, Bobby Yoon shares a Short Rib…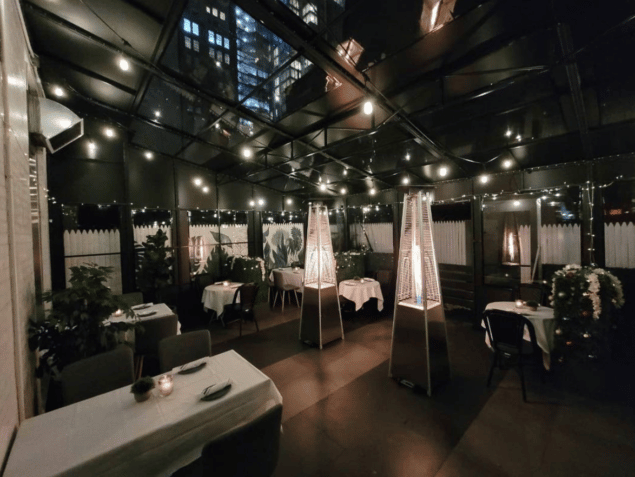 Hortus NYC Seeks to Redefine the 'Asian Fusion' Genre
Hortus, the Michelin-recognized restaurant combining East Asian and Western flavors seeks to redefine the 'Asian Fusion'…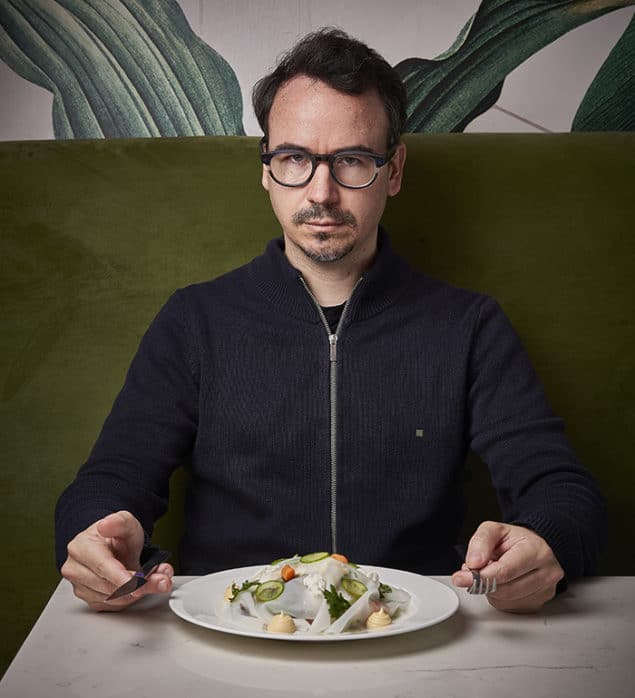 Paco Morales brings Andalusia to Copenhagen with a pop up in Tivoli Gardens
He's already one of Spain's most famous chefs and now he plans to take over…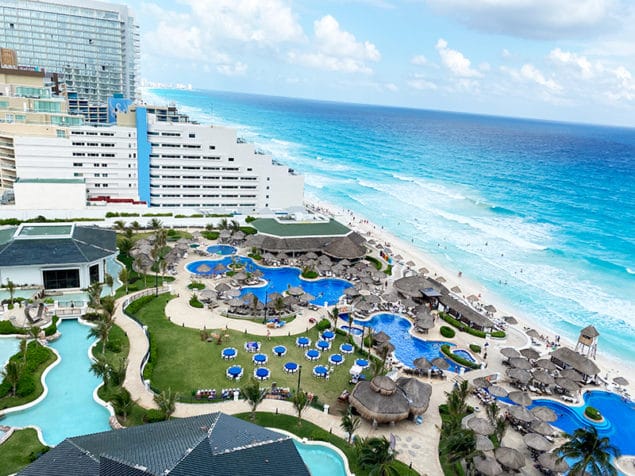 A Three-Day Escape to the JW Marriott Cancun Resort and Spa
I craved a mini escape to somewhere warm and tropical with the combined feeling of…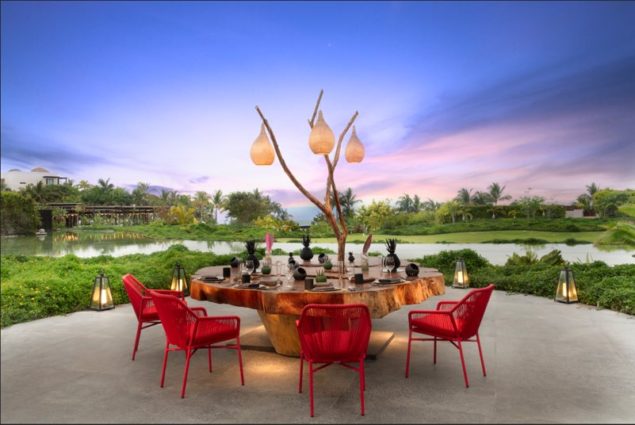 A Foodie Bucket List Curated by Hospitality Experts
There are travelers, and then there are food travelers. People like you and me. People…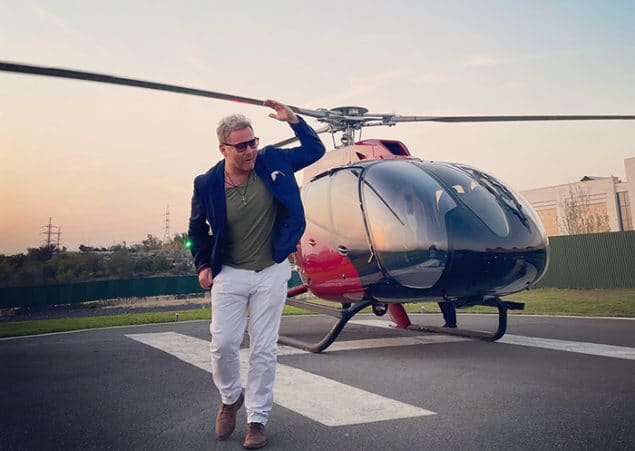 Dining Impossible: The World's Best Dinner Party Enters Armenia
It's been 13 years since his first dinner party in Copenhagen and since then, bon…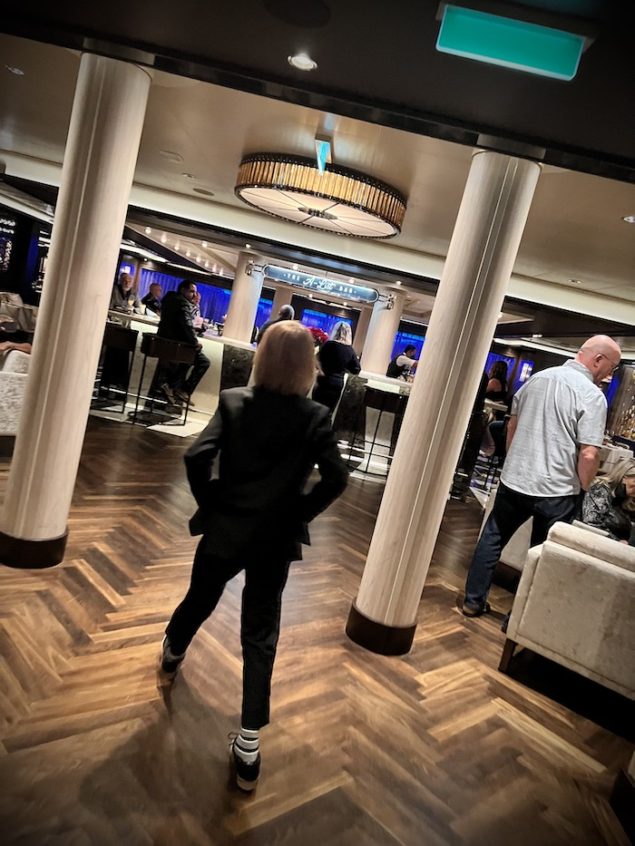 Norwegian Bliss: Cruise Ship Dining Finally Done Right? Not So Fast.
Is dining on Norwegian Cruise Lines really any good, and is it worth the sticker shock splurge for a "luxury cruise within a cruise"?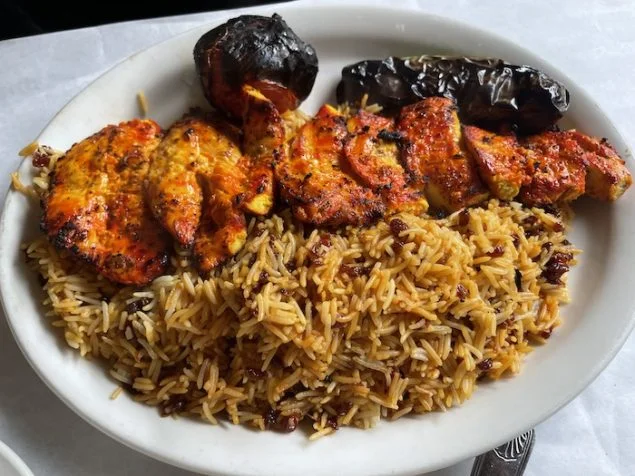 Armenian Treasures at Raffi's Place in Glendale
I consider myself well read, well traveled, culturally fit. Yet for the life of me,…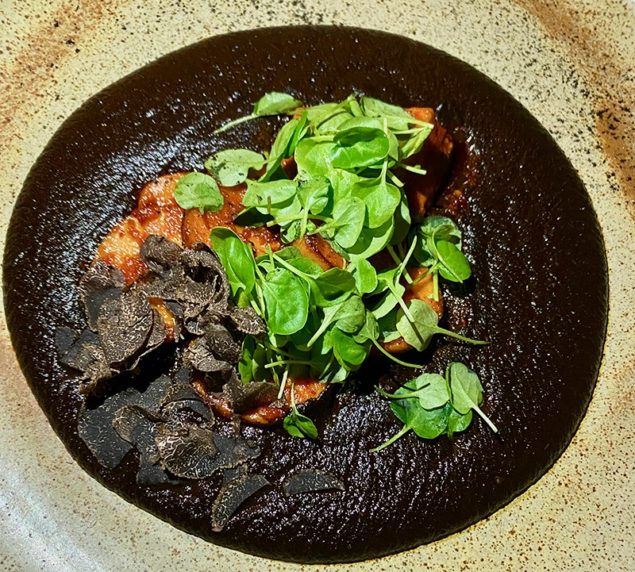 Aldama, An Unforgettable Mexican Culinary Experience
I've never been to Mexico, but in my 12+ years in New York, I have…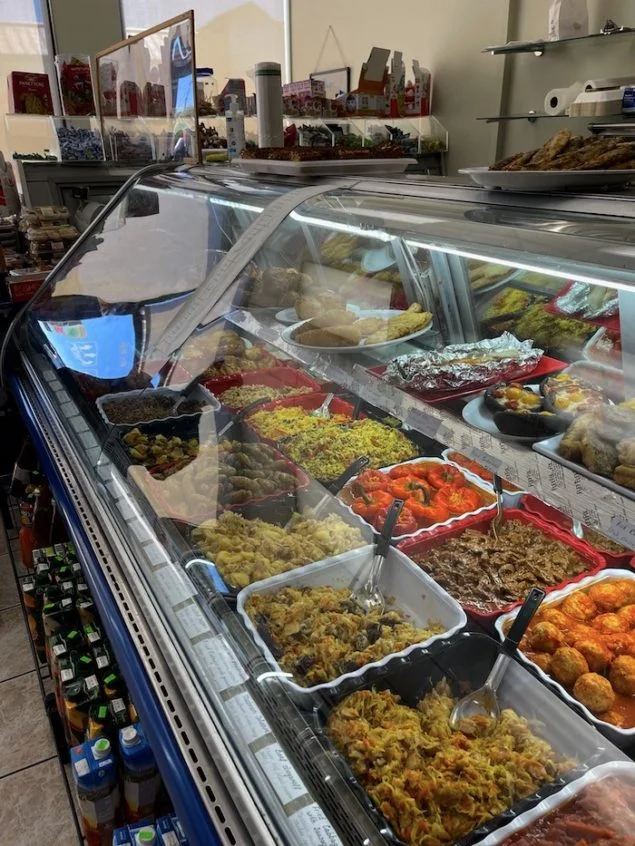 Babushka Grandma's Deli – Ukrainian Cravings in Valley Village
I was racing the Russian tanks. They were rumbling towards Kiev, the Ukranian capitol. I…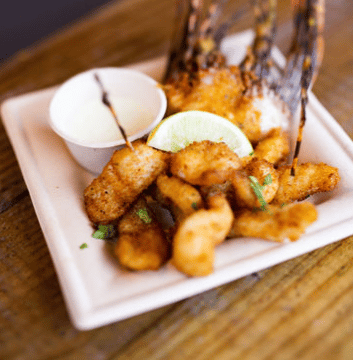 Curaçao Cuisine Defined by These Local Tastemakers 
Is it Caribbean, Dutch or both? What does Curaçao cuisine consist of and what makes…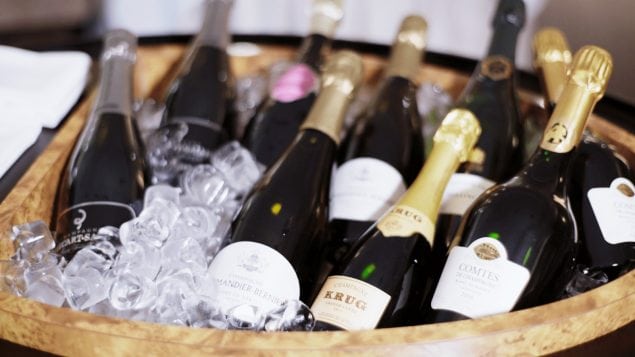 Winter Bubbles: Sparklers to Drink Right Now
The holidays might be long past, but if you're anything like us – you're still…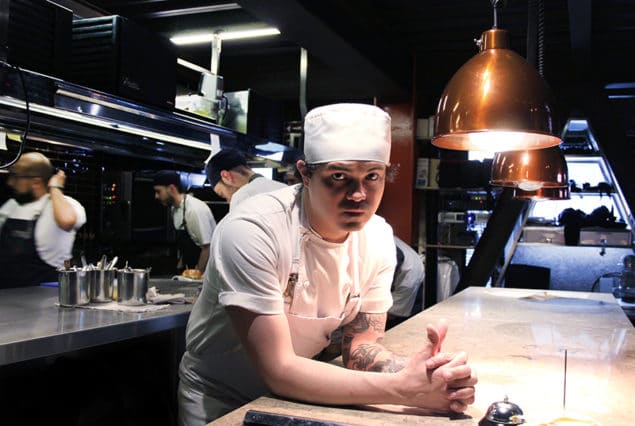 El Chato: A New Colombian Cuisine
Álvaro Clavijo is the chef behind El Chato, the successful contemporary bistro in Bogotá where…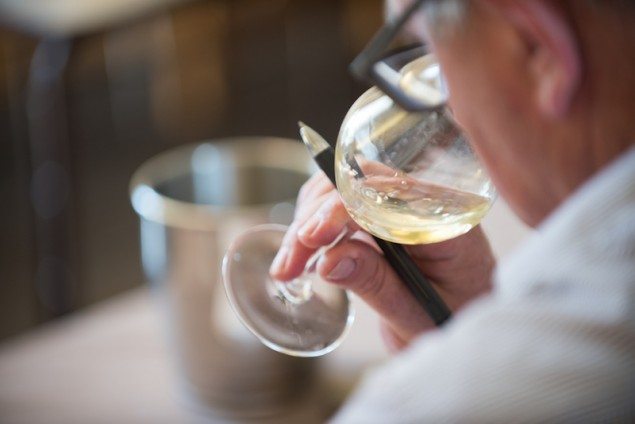 It's Winter – These are the Chardonnays you Should be Drinking
We know the winter months often tend to bring out the reds, and we're certainly…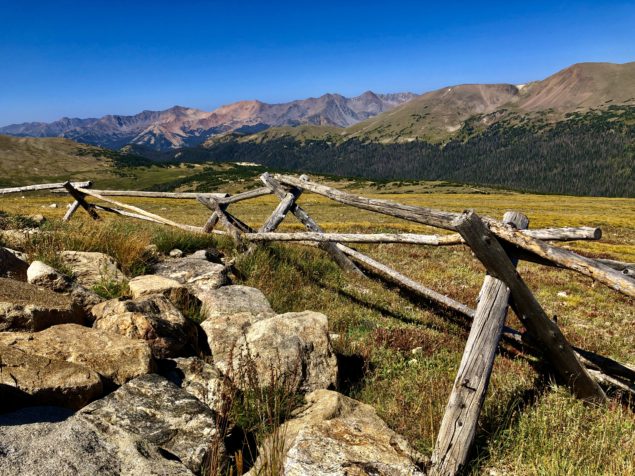 Rocky Mountain National Park – A Grand Getaway
I was sick and tired of canceling one fabulously planned international trip after another, so…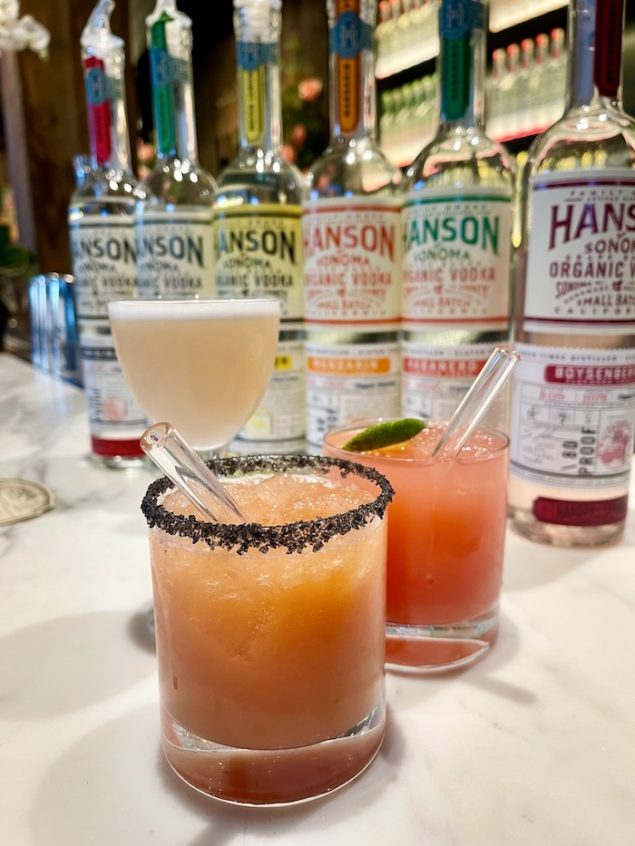 Get in the Spirit of Sonoma
With over 450 wineries spread throughout Sonoma County, most oenophiles travel to this picturesque town…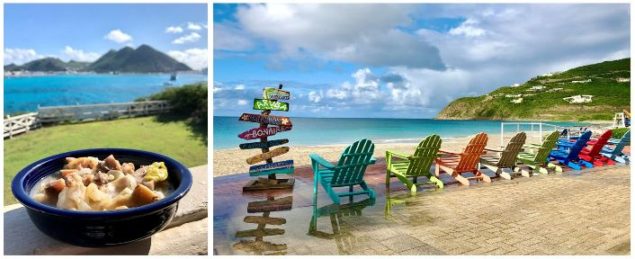 Where to Eat in St. Maarten – From Fine Dining to Fun Dining
It had been over a year and half since I boarded a plane. I'm fortunate…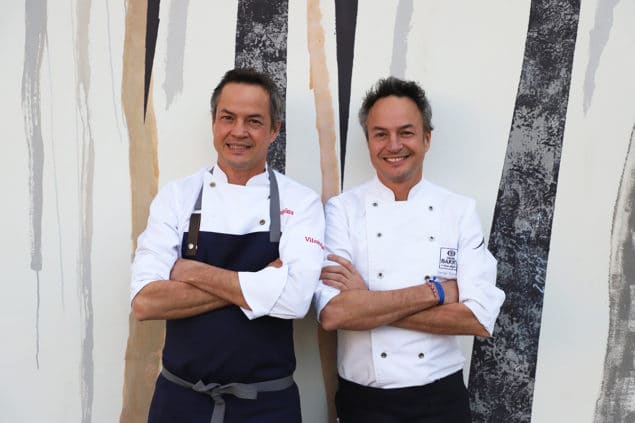 Hermanos Torres: A Life-long Master Plan
The story of twins Javier and Sergio is as unique as the dishes they serve…
A Chef Tasting at Nice Matin
Nice Matin has offered the Upper West Side residents a space to enjoy French Provençal-inspired…

Unibärsum – The Swedish Craft Brewery That's Obsessed with Freshness
In just five years, Stockholm-based craft brewery Unibärsum has become a cult-favorite among beer lovers…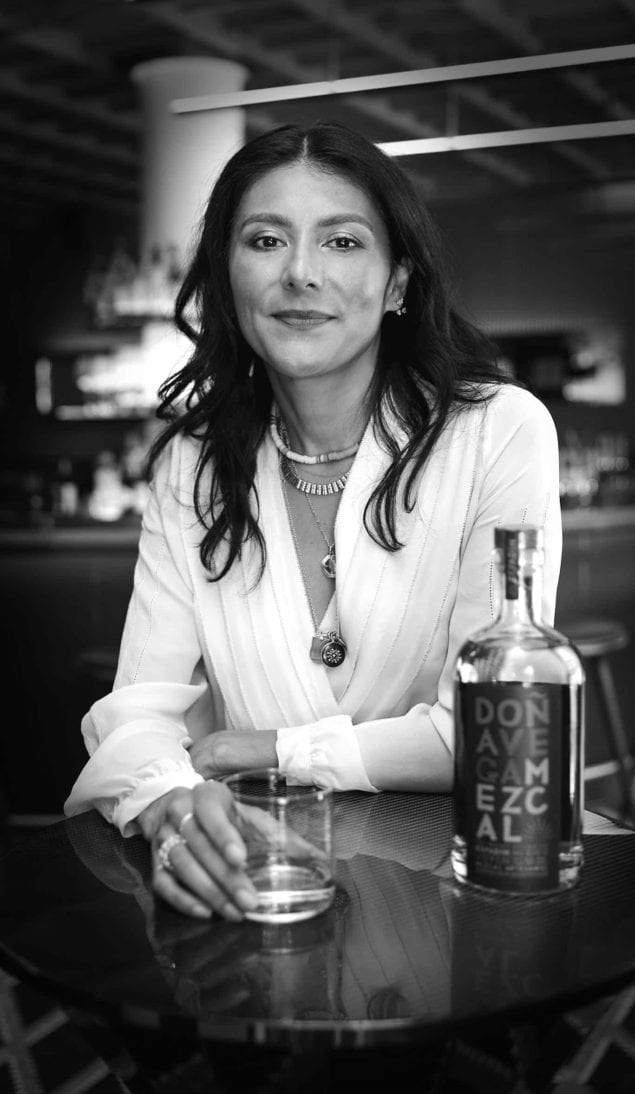 How Doña Vega Mezcal Founder Turned Passion Into Mexico's Modern Spirit
Doña Vega Mezcal started as a passion project and has blossomed into a full-fledged business…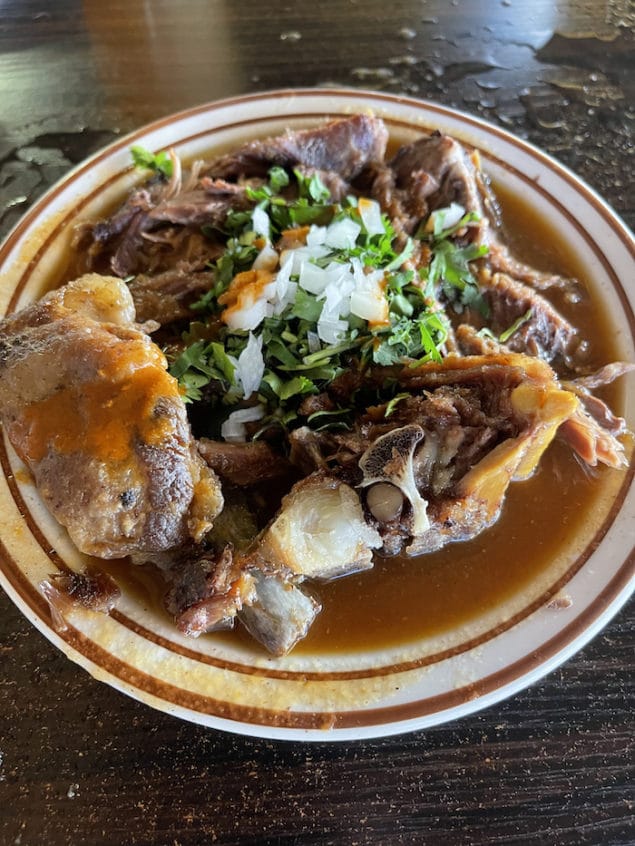 Goat is The New Black: Birriereria Jalisco in Pico Rivera
Dan Bercu ventures to Pico Rivera in the search for an ancestral goat stew at…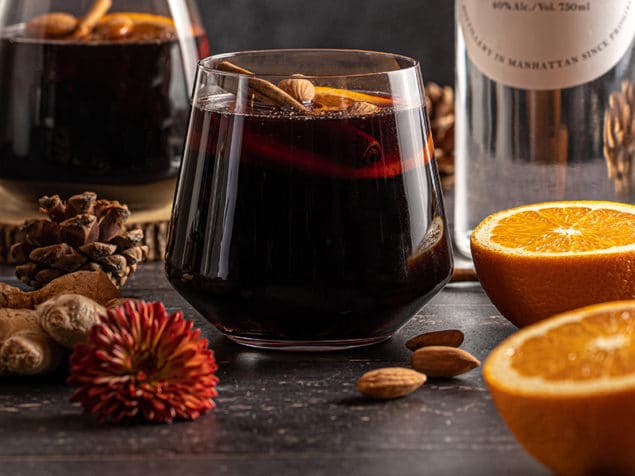 Mulled Wine Infused with 100 Proof Vodka
In summer its margaritas, in the fall pumpkin spice lattes, in the holiday season, its…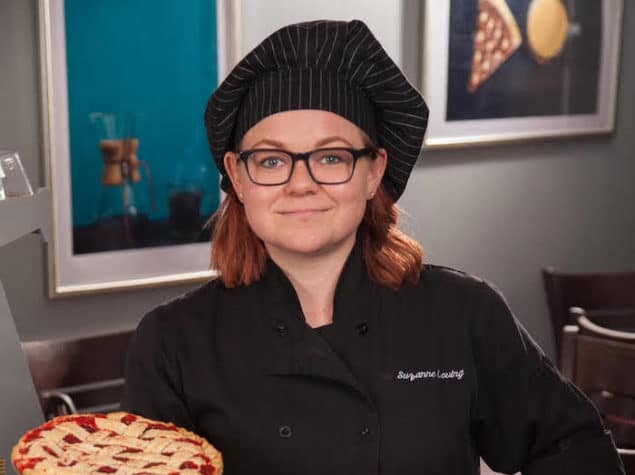 Meet Chef Suzanne Loving of Trio Restaurant & Market
Meet Suzanne Loving, a Virginia native, who doesn't mind pushing the culinary envelope in any…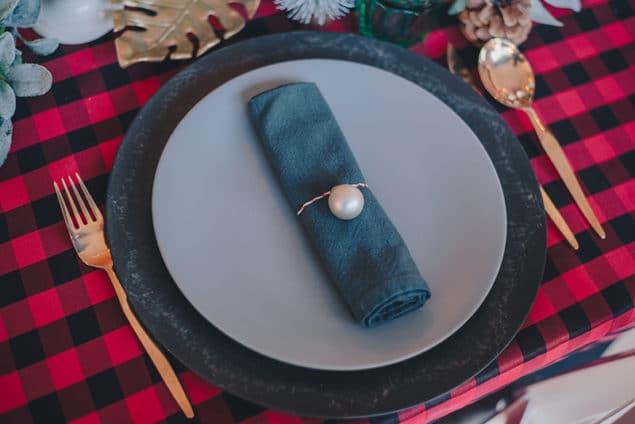 The Holiday Table – What These Culinary Experts Are Dishing for Season
Spiced Spaghetti squash, Conch stuffing  and Mom's Candied Yam's…Yup, it's already that time to start…
Curaçao Cuisine – A Colorful Culinary Journey
My course through Curaçao's cuisine began with funchi nearby a hotel that once served Dutch…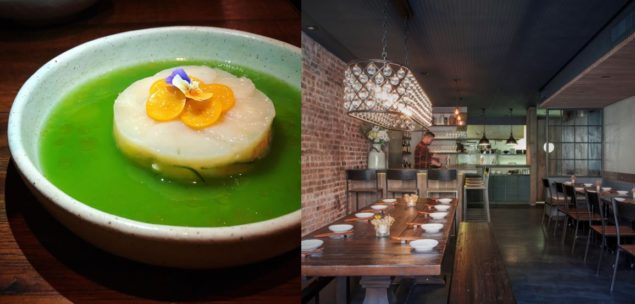 Oiji : Modern Korean Restaurant in the East Village, NYC
Helmed by owner Chef Brian Kim, Oiji has been drawing the attention of foodies since…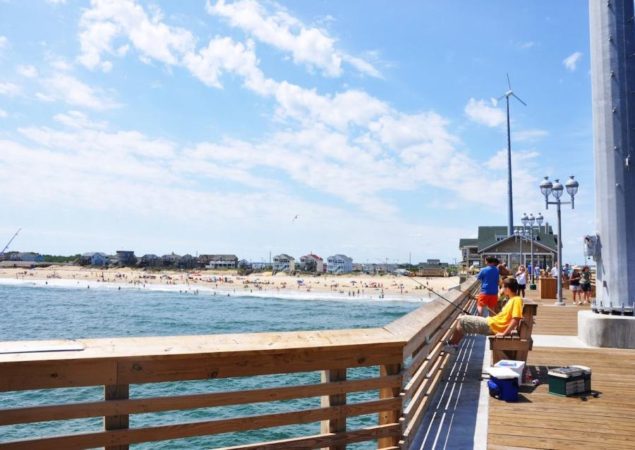 Catch, Clean and Cook – Your Own Seafood Adventure on the OBX
If you pay attention to some of the menus in the Outer Banks, you may…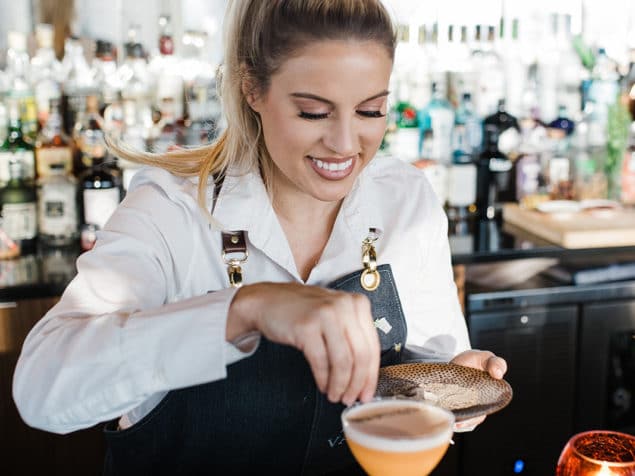 What it Takes to Craft the Perfect Fall Cocktail, According to These Expert Bartenders
Whether you're in the mood for warm cinnamon flavors or seeking something more eccentric–think permission…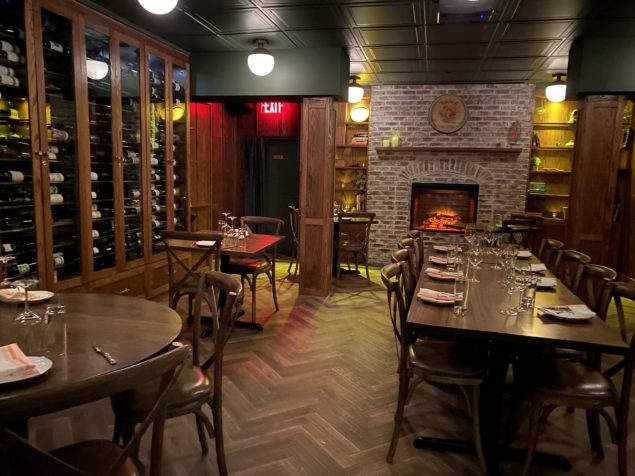 Tasca Brings the Flavors of Latin-Caribbean and Spain to New York's Upper West Side
Focused on quality dishes from the Iberian Peninsula, (Cuba, the Dominican Republic, and Puerto Rico)…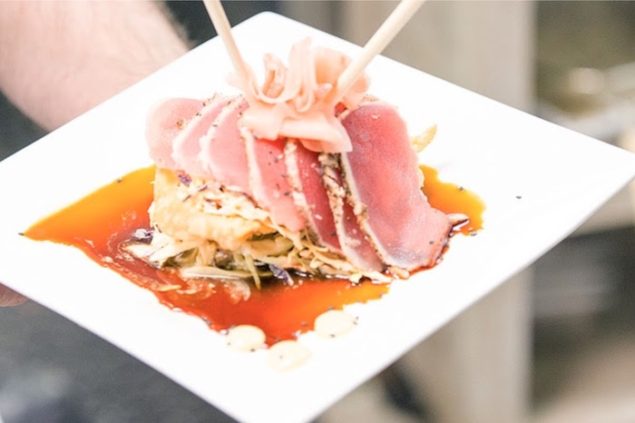 The Best Eats of Manteo and Roanoke Island
One of the oldest towns in North Carolina, Manteo is the quaint and charming "capital"…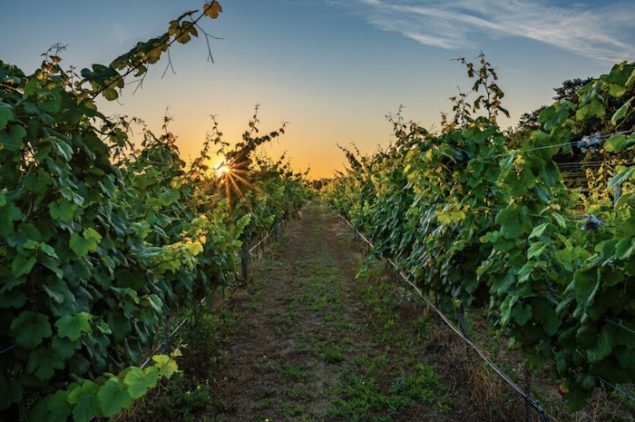 Where to Drink Great Wine on the OBX
While the Outer Banks of North Carolina have long been famous for their seemingly endless…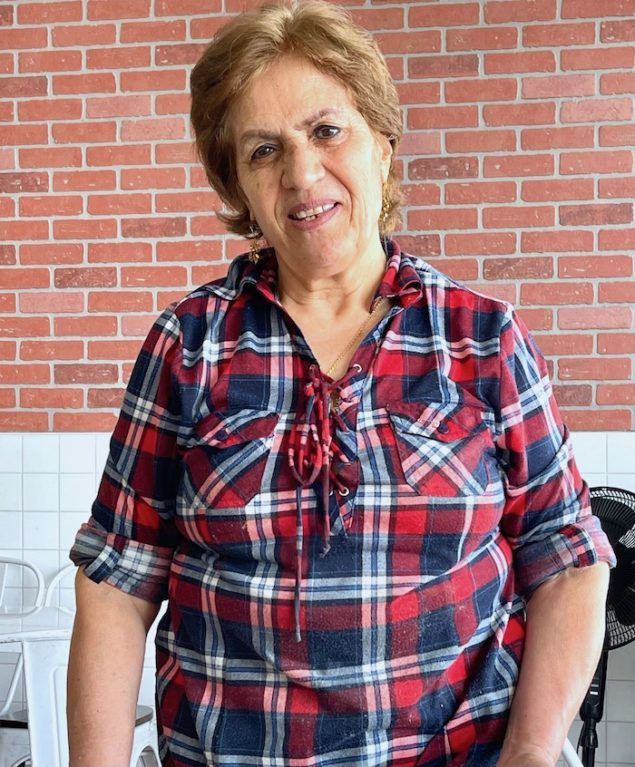 After the Fall: Afghan Flavors at Halal Kitchen Cafe in Northridge
Deep in the San Fernando Valley, Dan Bercu explores the authentic flavors and history of…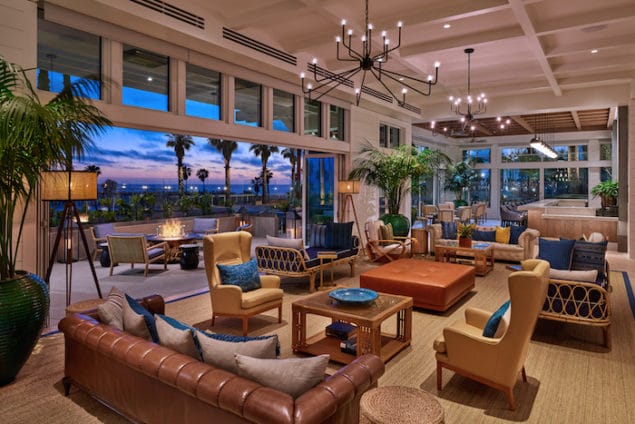 Oceanside: The New Crown Jewel of Southern California
Keep Oceanside Sketchy memorabilia still abounds in this quaint beach town, but truth be told,…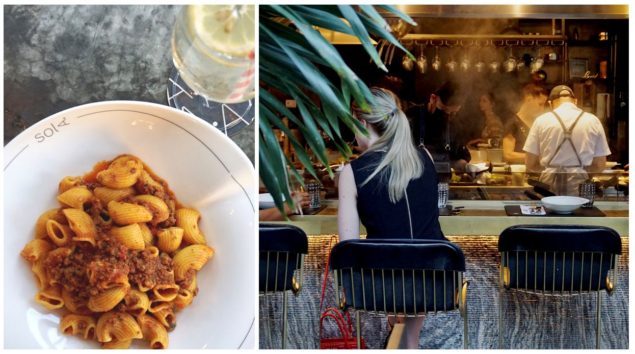 Italy in Lower Manhattan – A Pasta Bar in Soho, NYC
Jordi Adiao takes a closer look at A Pasta Par in lower Manhattan, and found…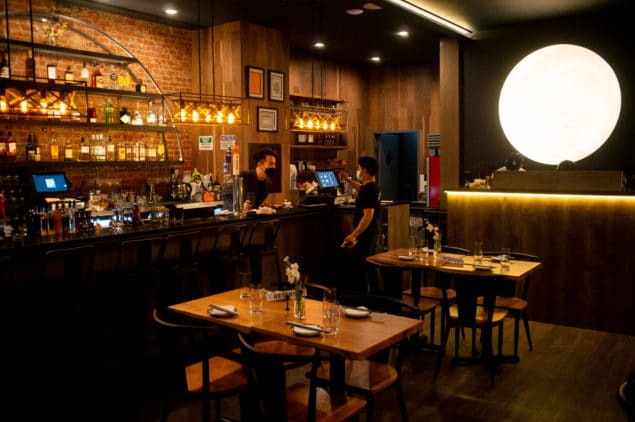 How Barn Joo Nomad Raises the Bar on Bar Cuisine
When you think about a bar or pub food, some initial concepts include beers, burgers,…

The Best Healthy Eats on the Outer Banks
On vacation on the Outer Banks, but looking to stay away from adding the usual…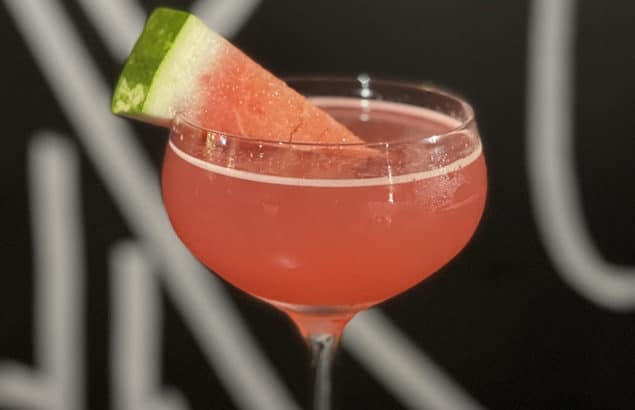 Japanese Spirited Cocktails to Make for the Olympics
The COVID-19 put a spoke in everyone's wheel, including the 2020 Summer Olympics. But fear…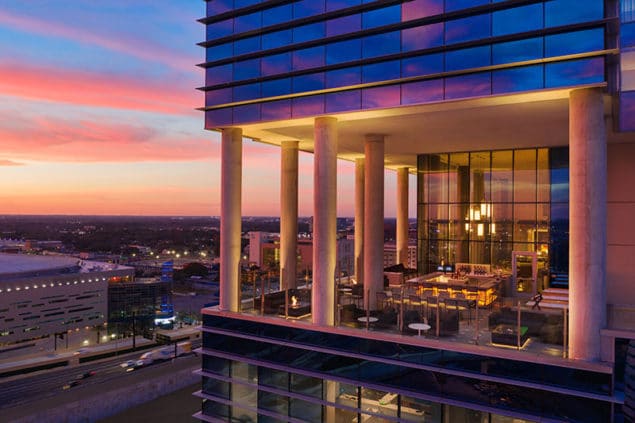 5 New Rooftop Bars to Soak Up the Summer Season
What's beats sipping a cocktail in the sun and soaking up glorious city views? Nothing…

NR Draws Foodies to the Upper East Side with Well Crafted Cocktails and Japanese Fare
As New York City's immunity builds and it finds its bustle again, locals and tourists…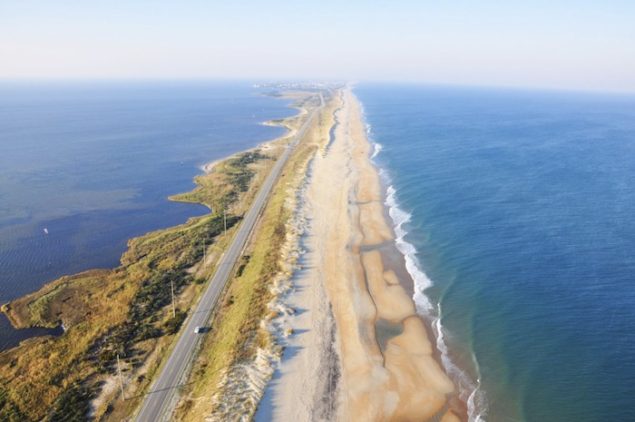 10 Awesome Family Friendly Eats on the Outer Banks
From cool beach cafes and unassuming burger shacks, to ambitious delis and oceanside seafood restaurants…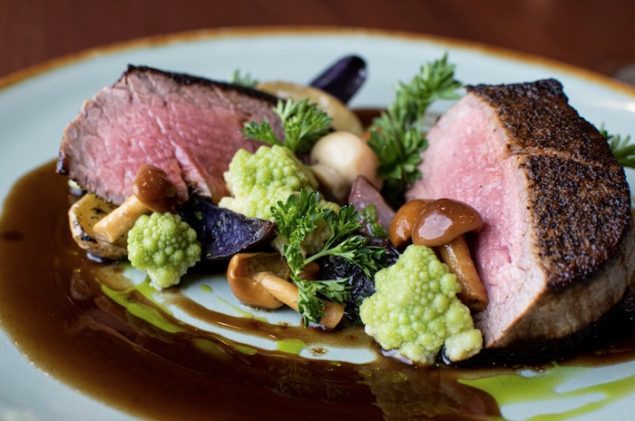 Where to Eat on a Three Day Foodie Trip to the Outer Banks
Whether you're looking for a healthy snack, a hearty steak, a hot cocktail, or a…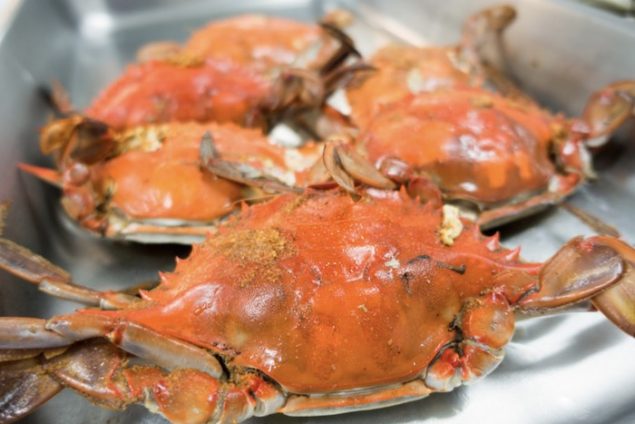 Where To Go For Locally-Sourced Seafood in The Outer Banks
Whether you enjoy fried soft crab, award-winning clam chowder, freshly grilled grouper, or Outer Banks-style…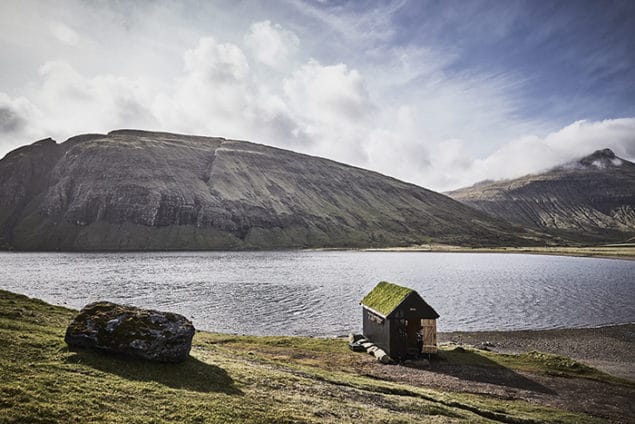 Dining Impossible: A New Beginning And Nordic Adventure At The Faroe Islands
The international culinary affair Dining Impossible returns, and this time the stakes are high. A…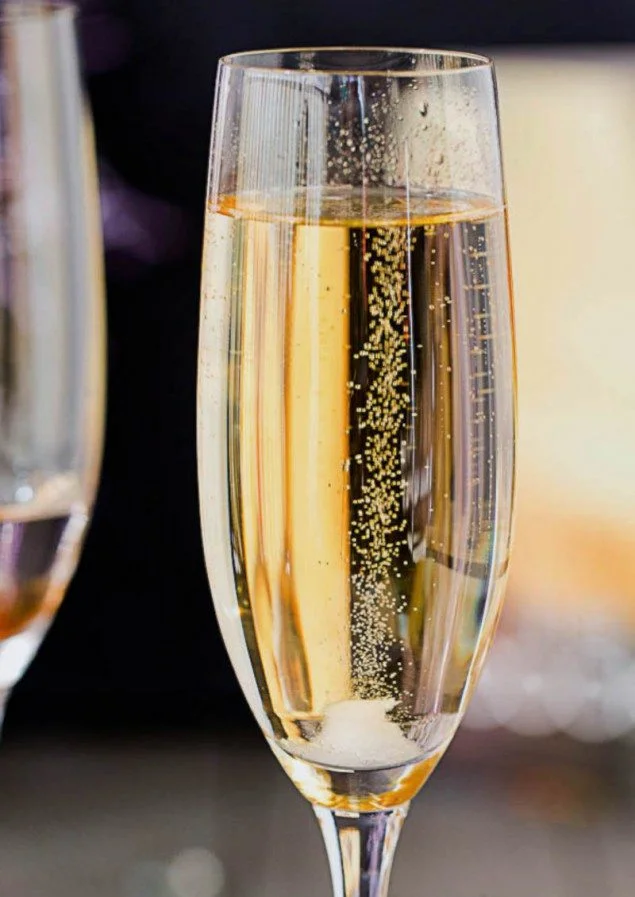 Summer Wine Guides 2021: Sparklers
While summer tends to be festive in and of itself, adding a little sparkle to…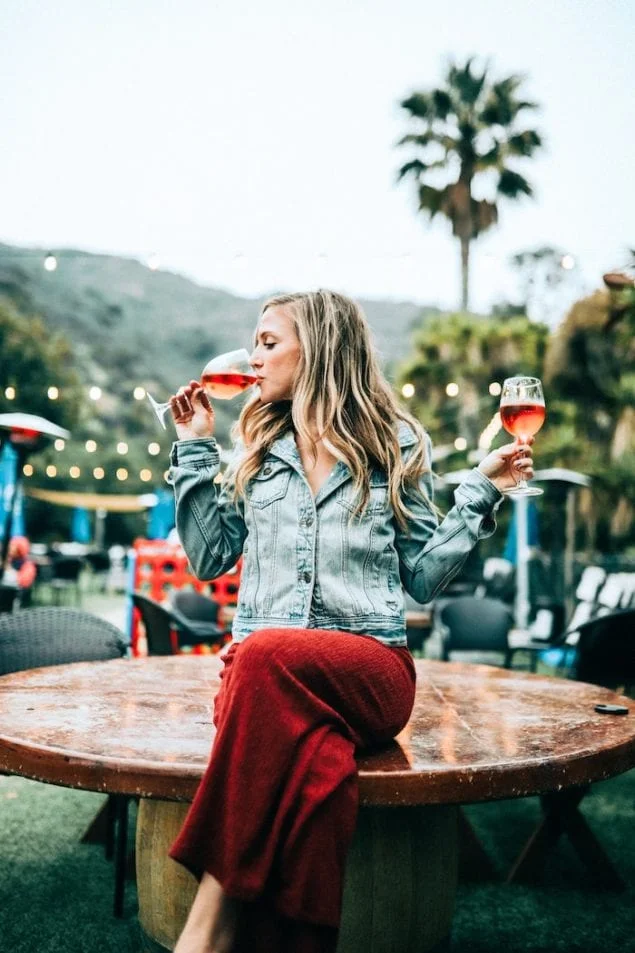 Summer Wine Guides 2021: Rosés
There's no way around it, summer equals rosé wine. There's just something about the fresh,…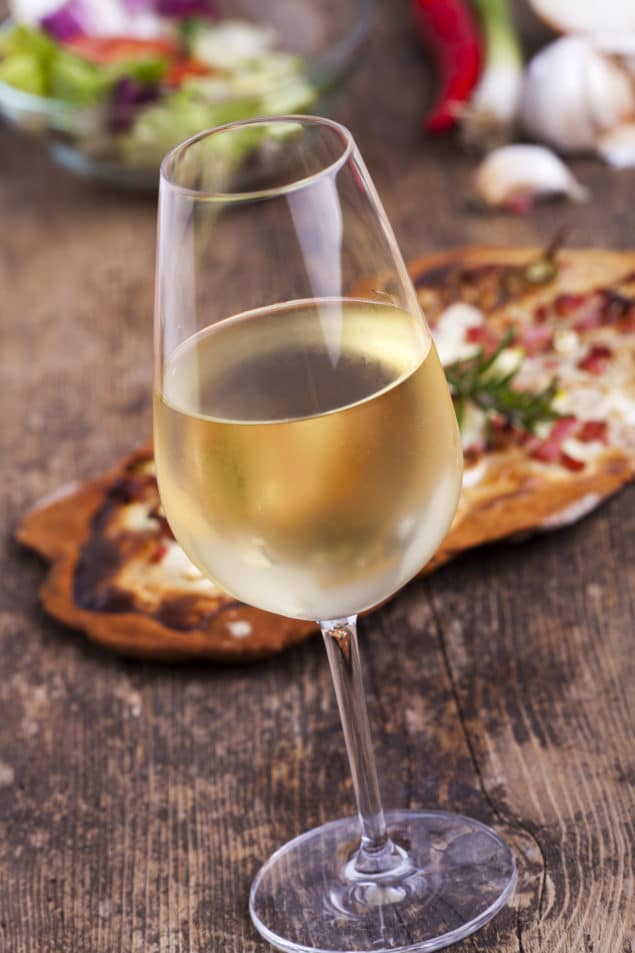 Summer Wine Guides 2021: Whites
Welcome to summer – have a glass of delicious white wine, take a seat on…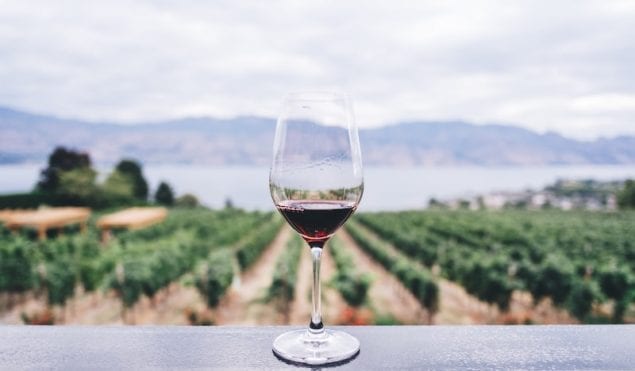 Summer Wine Guides 2021: Reds
When you think "red wine" your mind might not immediately go to "summer". But what…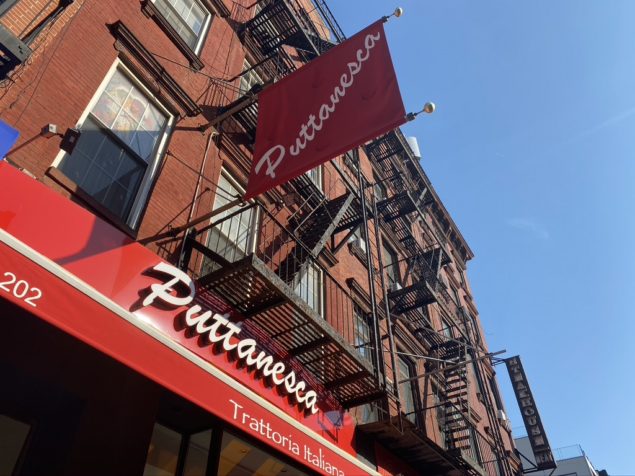 Why Puttanesca is More Than Just Another Italian Trattoria
Although Chelsea is home to many Italian trattorias, it welcomes Puttanesca to the neighborhood. An…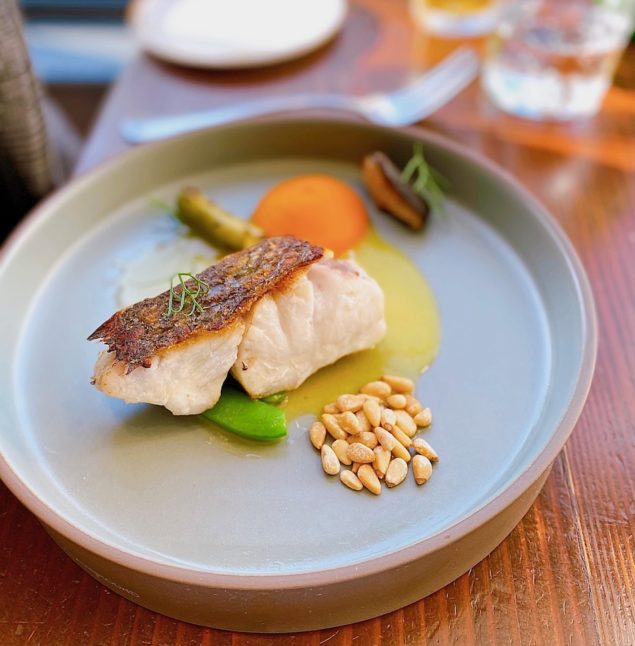 Review: Marlena Restaurant, San Francisco – Not Your Average Neighborhood Restaurant
On a quaint corner in Bernal Heights in San Francisco lies Marlena. A cozy neighborhood…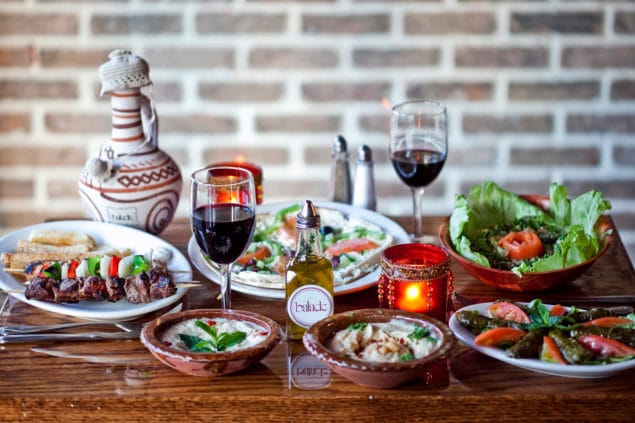 Breaking Bread at Balade
For Balade, safely reintroducing its homemade Lebanese cuisine is its top priority in light of…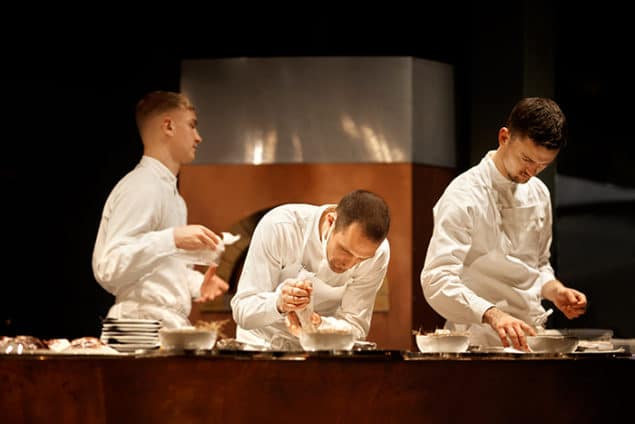 The Samuel Rises From The Ashes Of CLOU
Jonathan Berntsen is one of those chefs who made the most out of a terrible…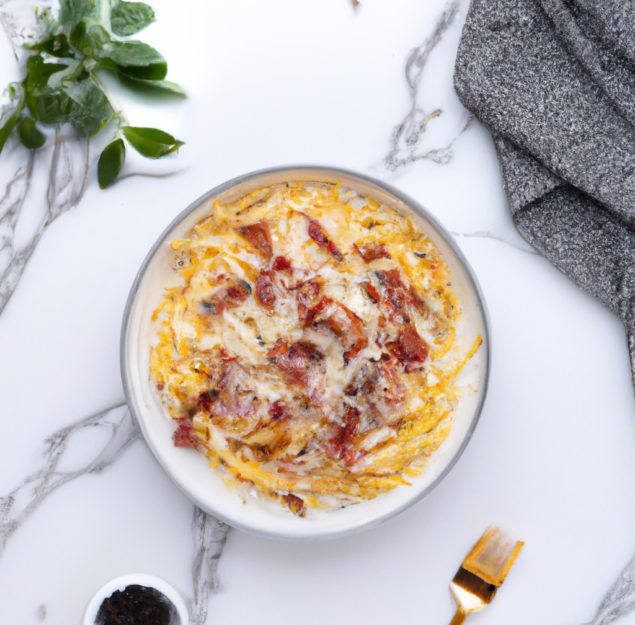 Bucatini Cacio e Pepe with Prosciutto
This creamy bucatini recipe takes the basic principles of Cacio e Pepe and adds a few additional ingredients to make it even more satisfying.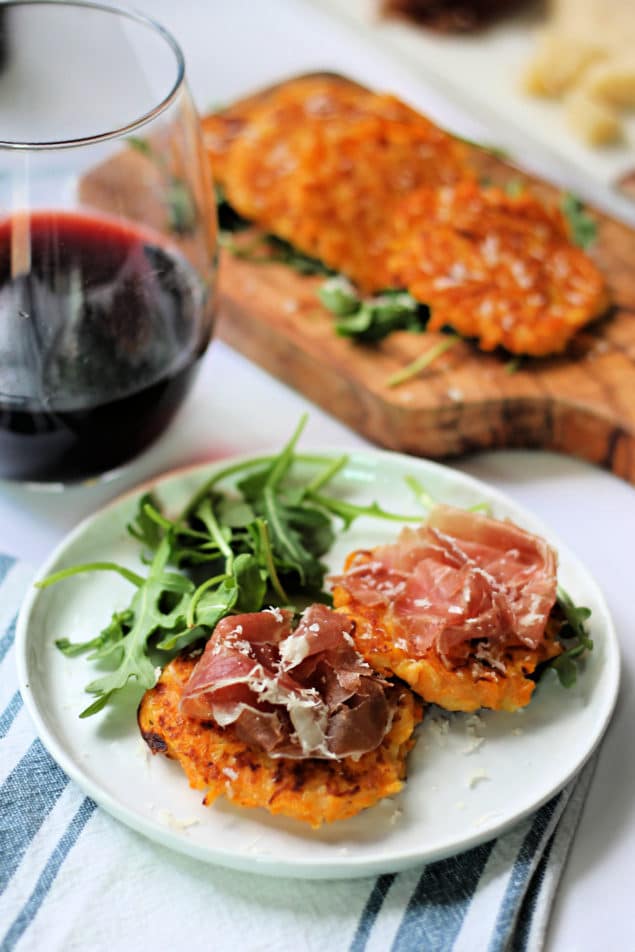 Prosciutto Topped Butternut Squash Fritters
Dianna Muscari serves up some delicious fritters that include two of the most iconic Italian…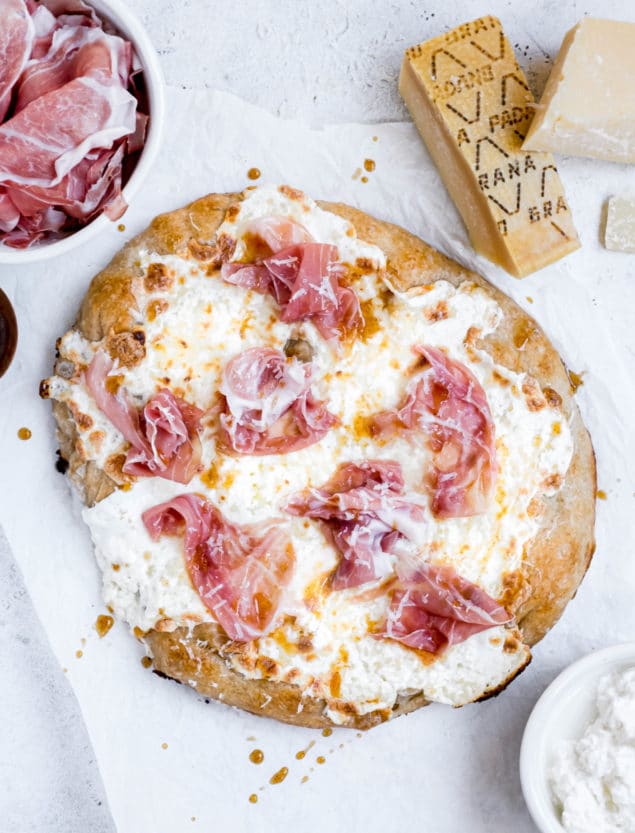 Grana Padano and Prosciutto di San Daniele White Pizza
Nina Joy offers up a most delightful white pizza featuring two of the most legendary…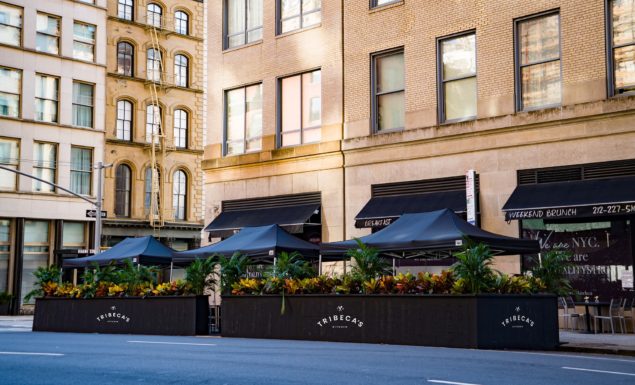 Following Tragedy and the Pandemic – Tribeca's Kitchen Returns
New year, new menu, same culture – the neighborhood favorite Tribeca's Kitchen returns. After a…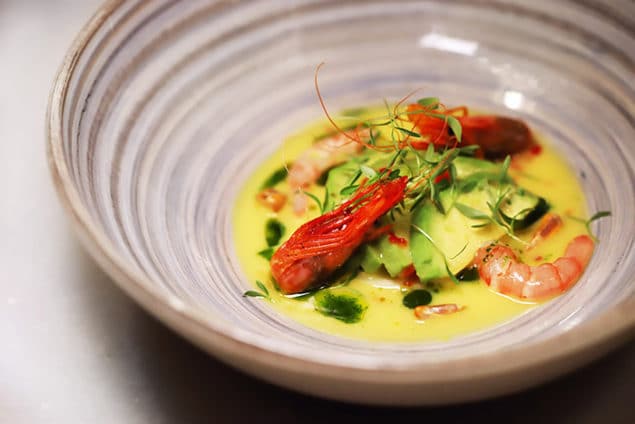 Red Prawn Ceviche, Avocado, and Corn by Chef Antonio Romero
The chef and owner of Suculent in Barcelona, elBulli alumni Toni Romero teaches you how…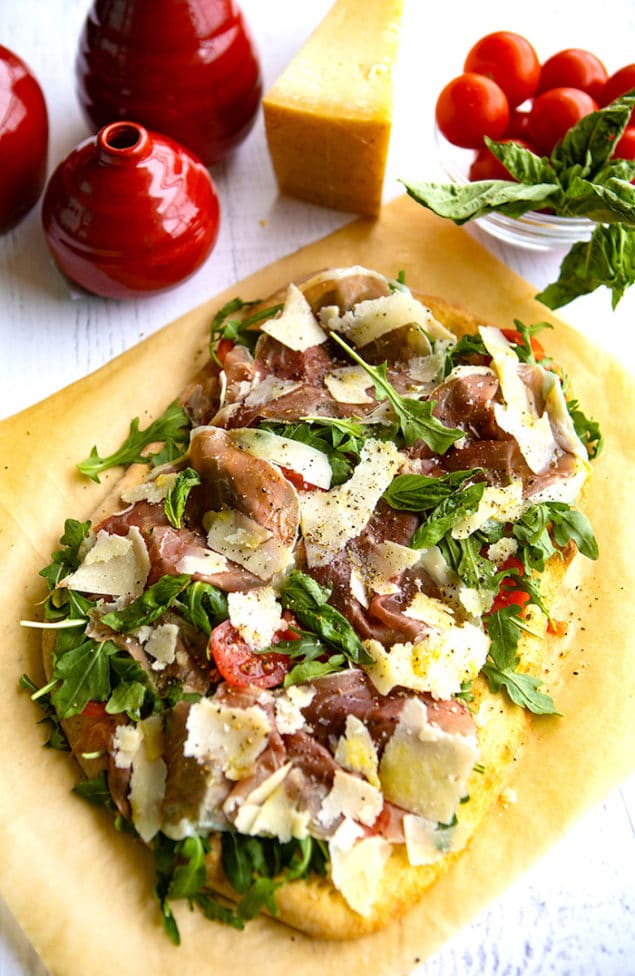 Italian Inspired Flatbread with Grana Padano and Prosciutto di San Daniele
Deborah Mele serves up some delicious Italian-inspired flatbread, featuring Grana Padano and Prosciutto di San…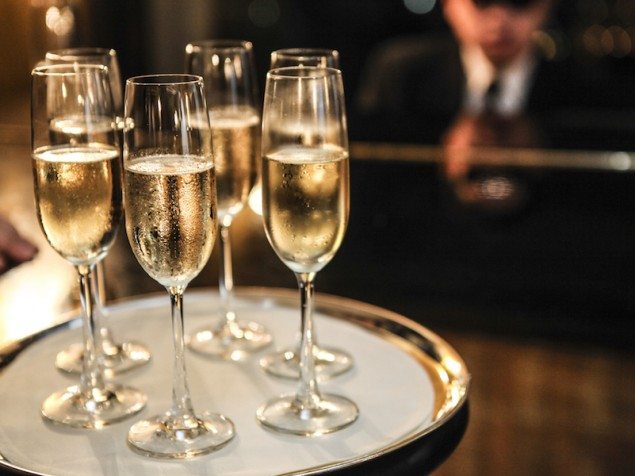 30 Wonderful Winter Sparklers
The Holidays are long over, but that doesn't mean you have to stop drinking sparkling…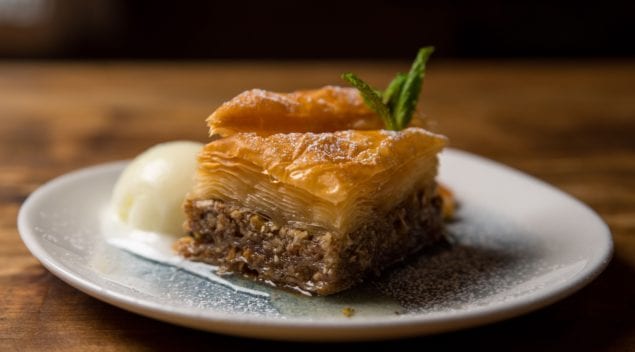 Oniro Taverna & Lounge, a Mesmerizing Authentic Greek Restaurant
When traveling isn't a possibility, Oniro Taverna & Lounge takes you away from your daily…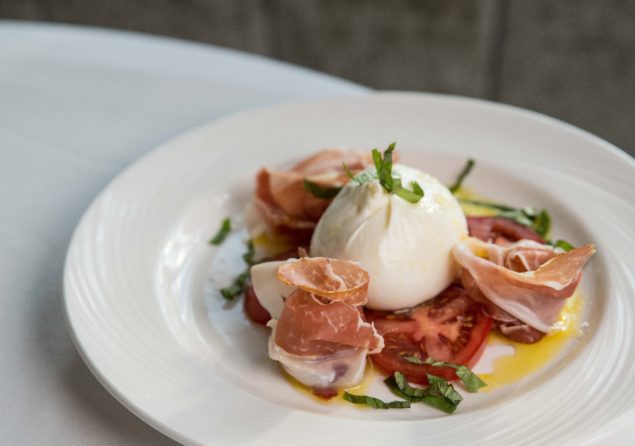 Reignite your Romance at Prime 1024
This Italian Steakhouse in Roslyn, NY has created an indoor dining setup that allows for…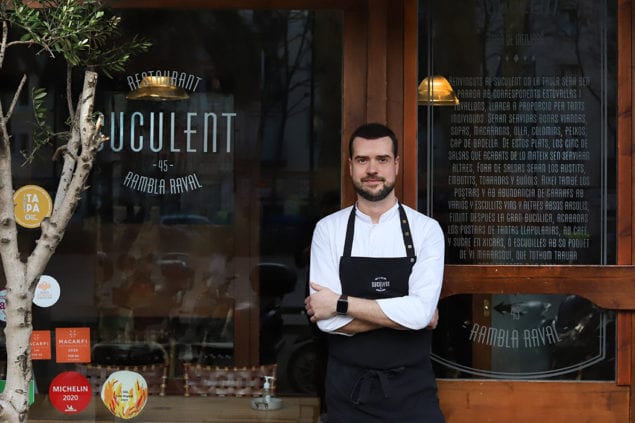 Suculent: Cooking The Soul of Barcelona
Barcelona is one in a million in many ways. It's one of those few cities…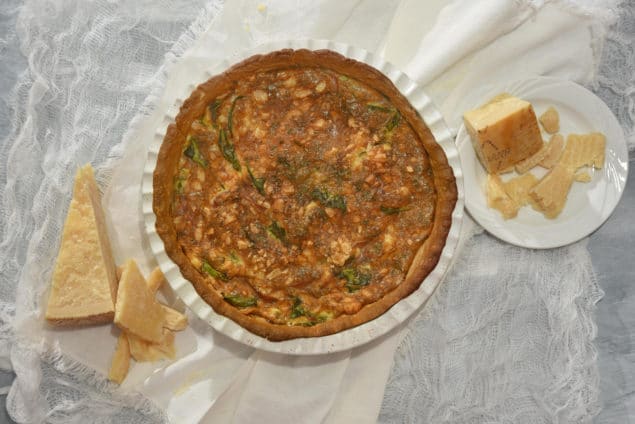 Prosciutto di Parma and Grana Padano Quiche
With Prosciutto di Parma and Grana Padano cheese – Ilona Shabovta serves up a dish…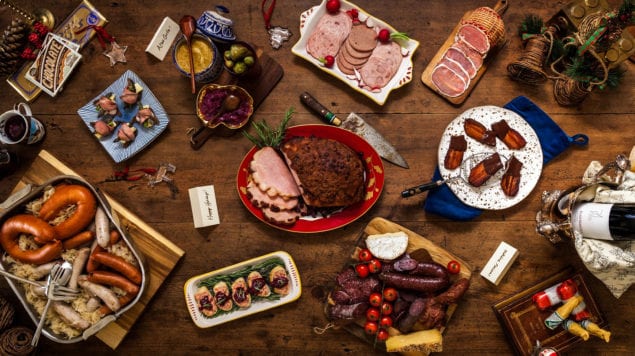 Build a Charcuterie Board Like A Pro
With the help of third-generation owner Jeremy Schaller of Schaller and Weber, New York City's…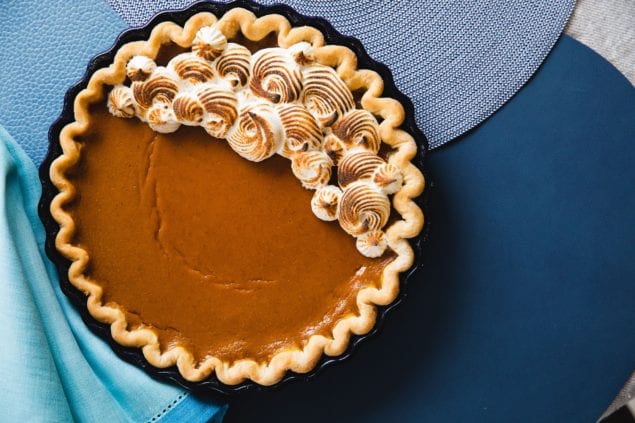 Pumpkin Pie with Brown Sugar Meringue
Acclaimed by New York Times as a spectacular representation of farm-fresh ingredients and "stunning photography"…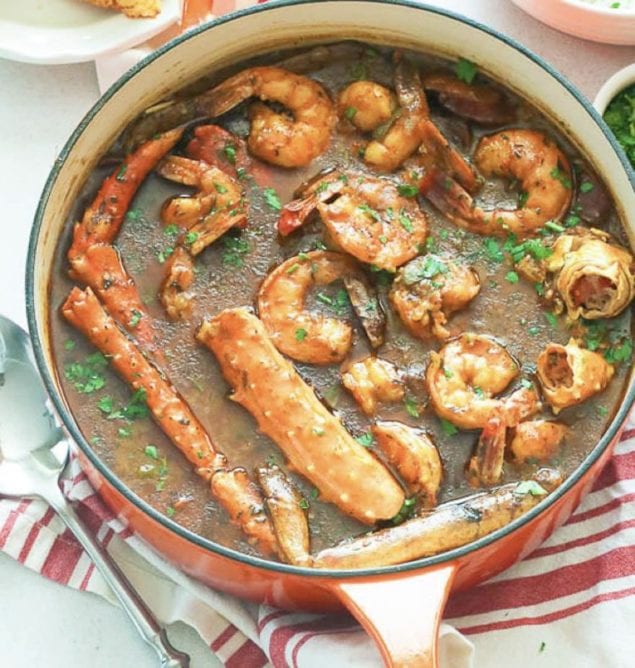 Melanie's Grandma's Louisiana Gumbo
The Benefiel family has roots in Louisiana and this dish always makes them feel connected…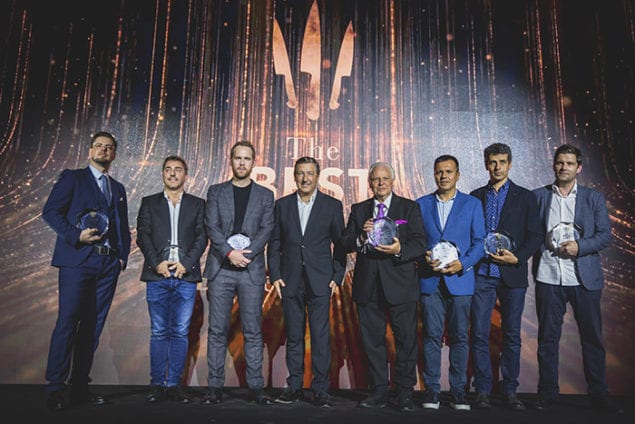 The Best Chef Awards: Chefs Celebrating Chefs For Being Creative And Inspiring
A neuroscientist and a gastronomist walk into a bar… Ten years later The Best Chef…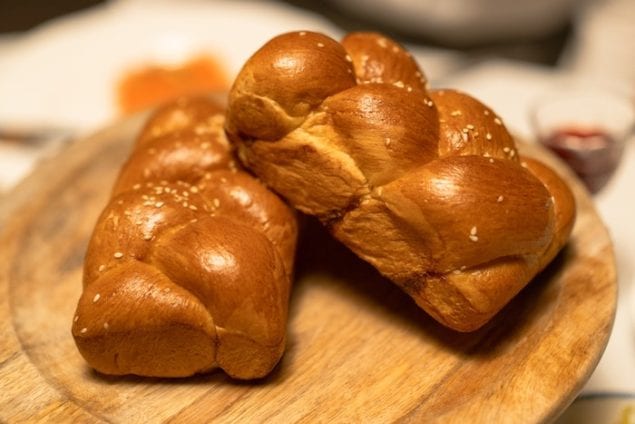 Ora's Best Challah Ever
Try the Rubin Kend Family's Challah next time you are baking for the Holidays. Read…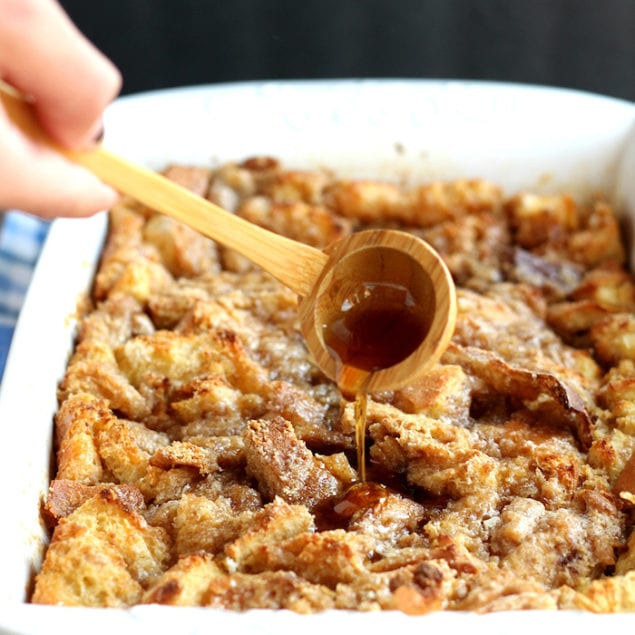 The Rubin Family's Easy Delicious French Toast
This casserole version of French toast is easy enough for the kids to make! Assemble the…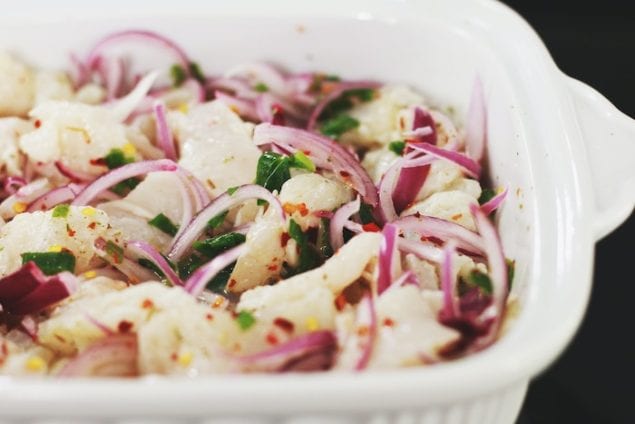 The Greenwald Family's Shrimp And Seafood Ceviche
The Greenwald family first experienced this ceviche out on a boat in Cabo and it…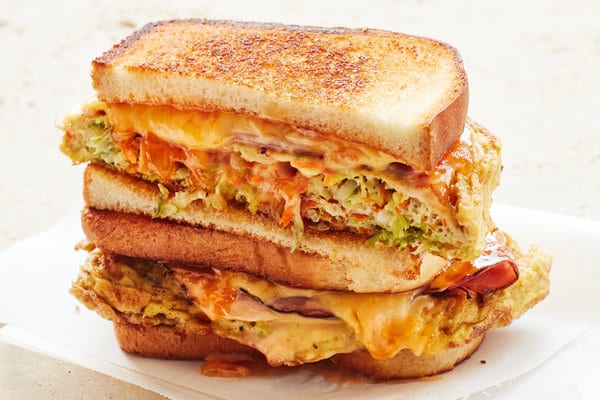 The Mclehenny Family's Favorite Korean Gilfeori Toast
The Mclehenny Family are sending us the recipe for their favorite Korean Street Toast. Read…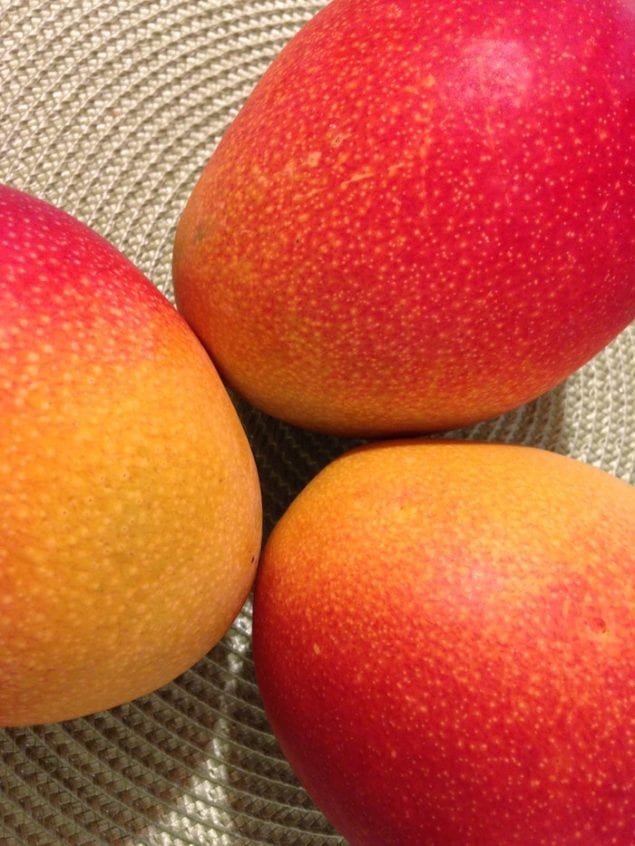 The Yu Family's Sticky Sticky Rice With Mango
This is so delicious and goes well with the Yu Family's Beef Brisket or Beef…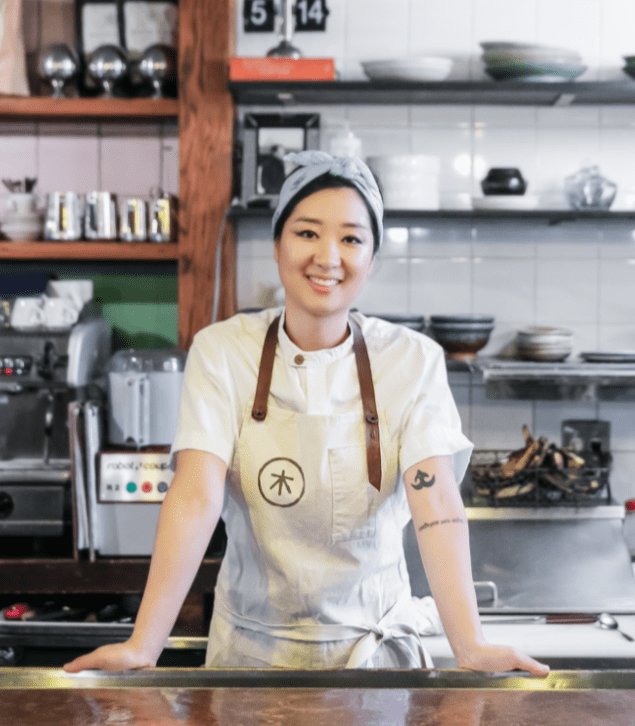 The Chef Making Strides at Mokyo
Chef Kyungmin "Kay" Hyun hails from Busan, a coastal city south of Seoul known for…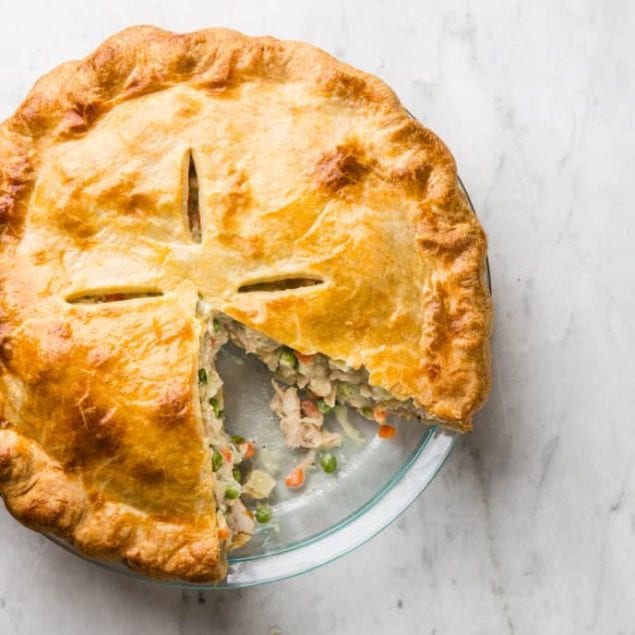 The Bassett Family's Chicken Pot Pie
The Bassett Family are sending us the recipe for their favorite Chicken Pot Pie. Read…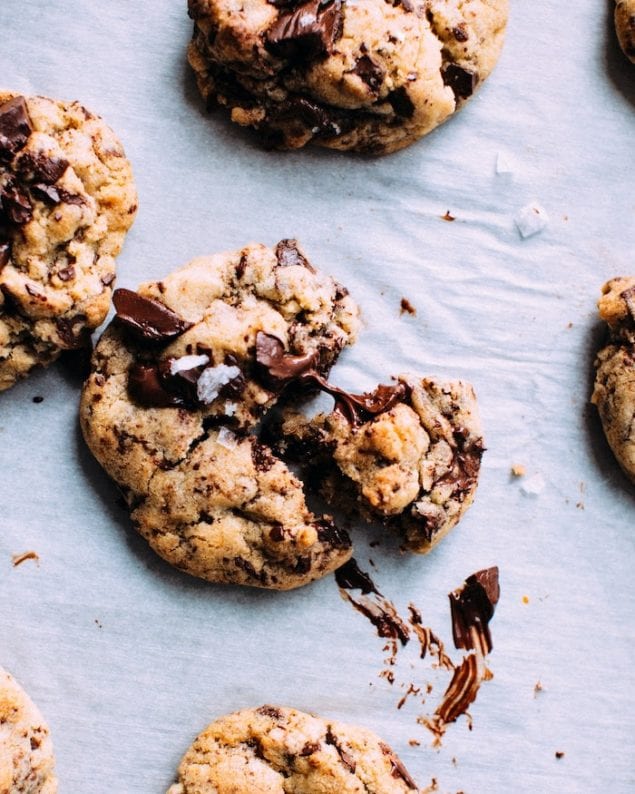 The Bassett Family's Chocolate Chip Cookies
The Bassett Family are pretty sure these will be your new favorite Chocolate Chip Cookies.…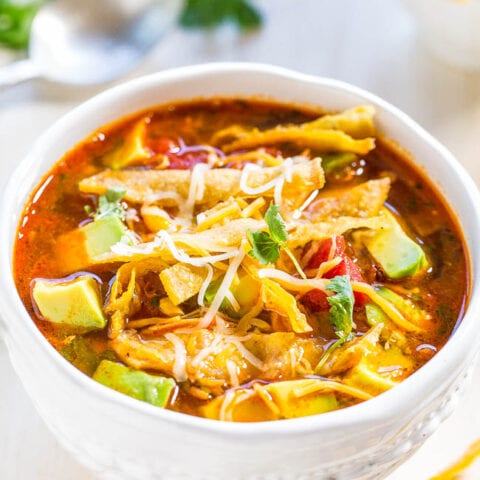 The Bassett Family's Tortilla Soup
A warming tortilla soup from the Bassett Family. Read more recipes from the Wildwood Family…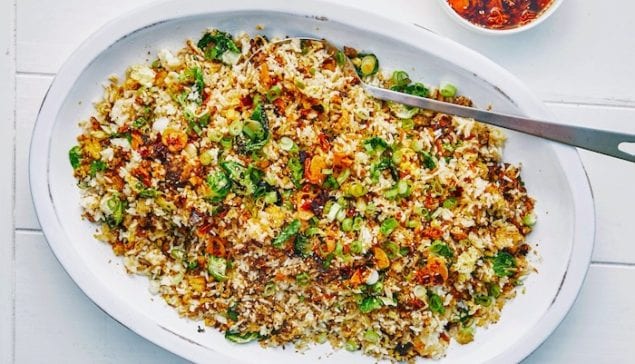 The Lee Family's Chinese Rice Stuffing (GF)
This recipe from the Lee Family has been passed down through generations, and is a…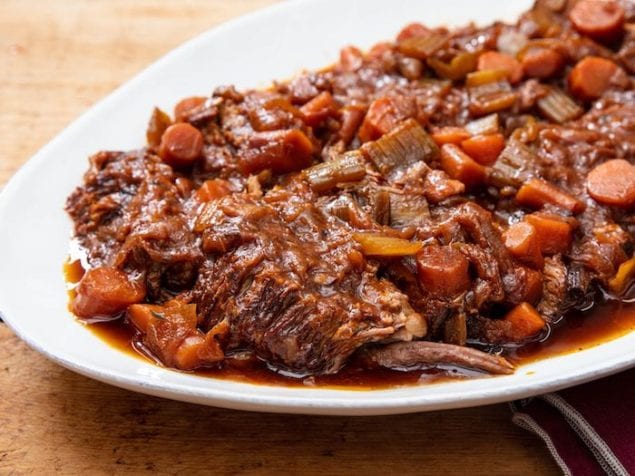 The Zonna Family's Fave Beef Brisket
A delicious beef brisket family from the Zonna Family. Pick a good red with big…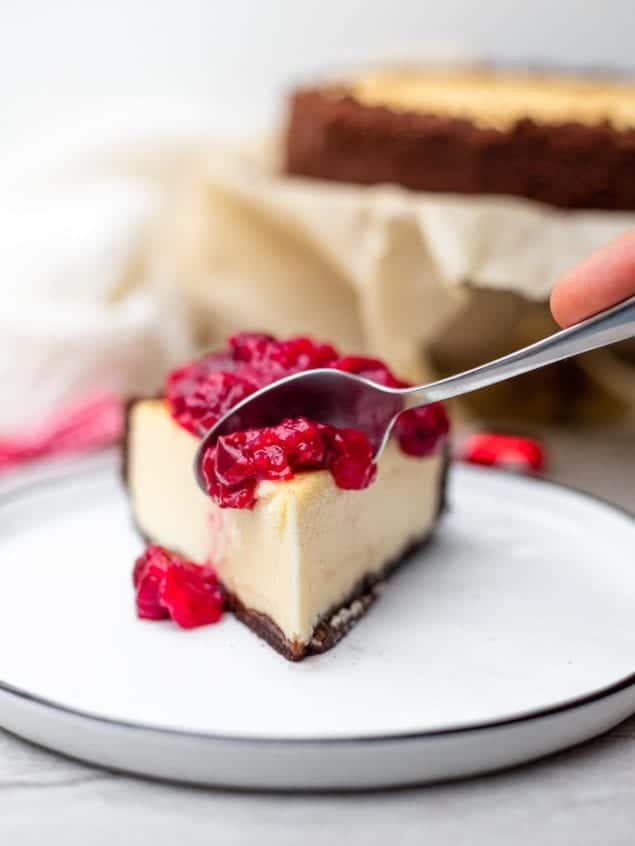 The Zonna Family's New York Cheesecake
This recipe from the Zonna Family turns out great and you can do the raspberry…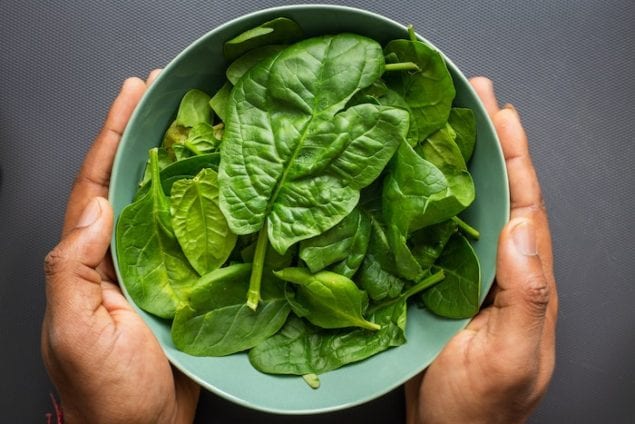 The Baxter Family's Spinach Quiche
The Baxter Family's Spinach Quiche is a guaranteed crowd-pleaser. Read more recipes from the Wildwood…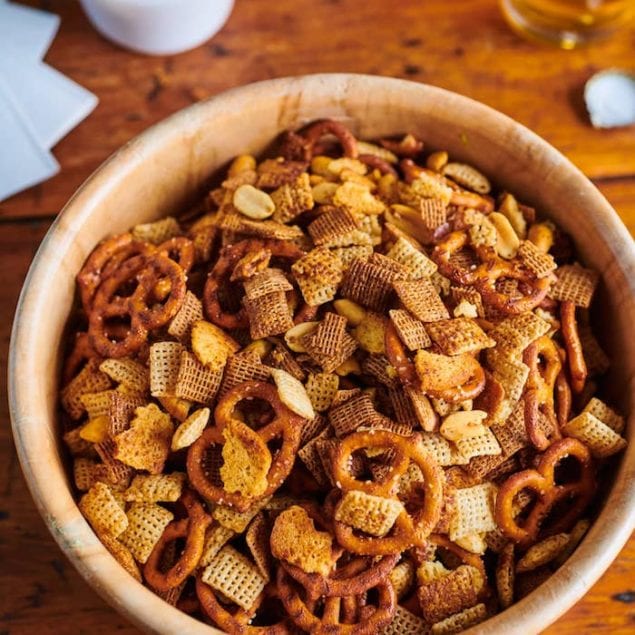 The Baxter Family's Chez Mix
The Baxter Family loves this recipe, but because they have a peanut allergy they sub…
Grandma Susan Euler Smith's Apple Pie
Grandma Susan's Apple Pie has kept the Smith family happy and satisfied for many years.…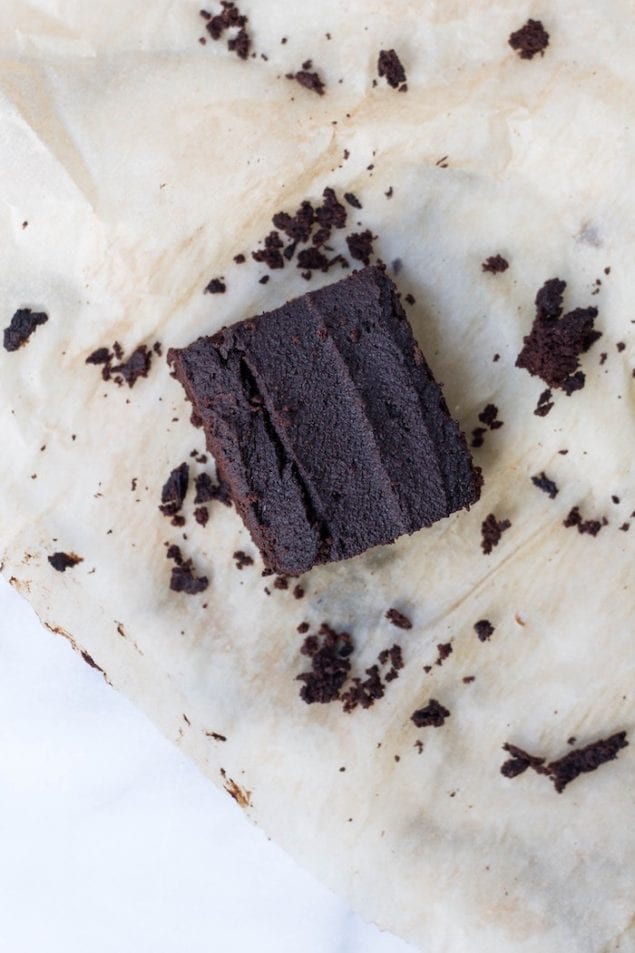 Gammy Christiansen's Brownies
This is a very special recipe because the Christiansen family has been making these brownies…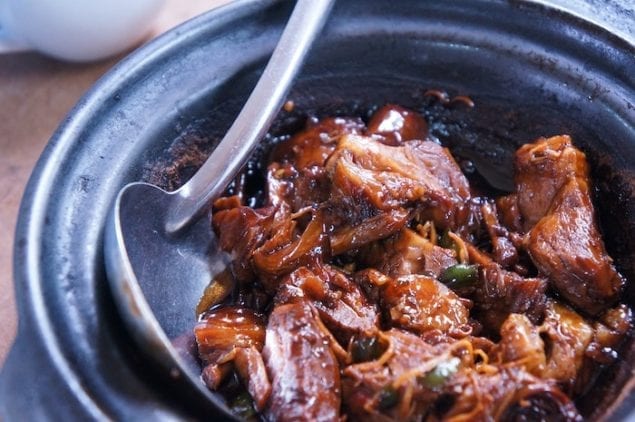 The Baxter Family's Instant Pot Beef Stew
The Baxter Family thinks this is the best beef stew ever, and that sounds like…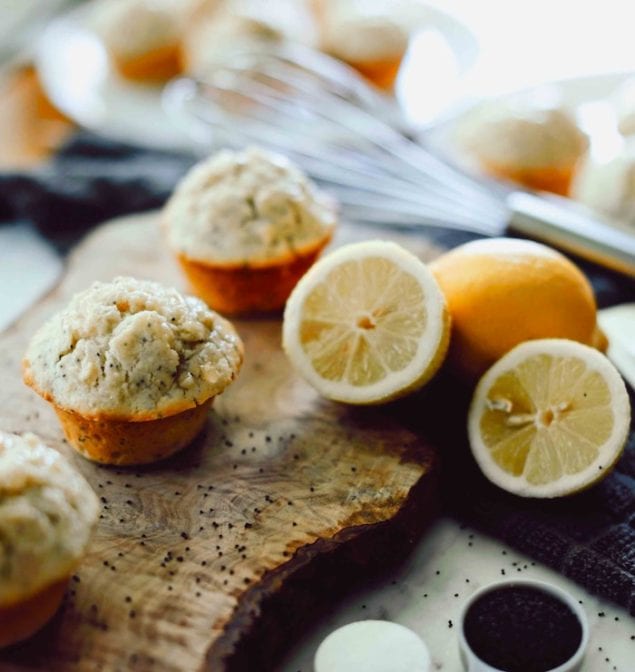 The Baxter Family's Lemon Poppy Seed Muffins
The Baxter Family's Lemon Poppy Seed Muffins are sure to please during even the coldest…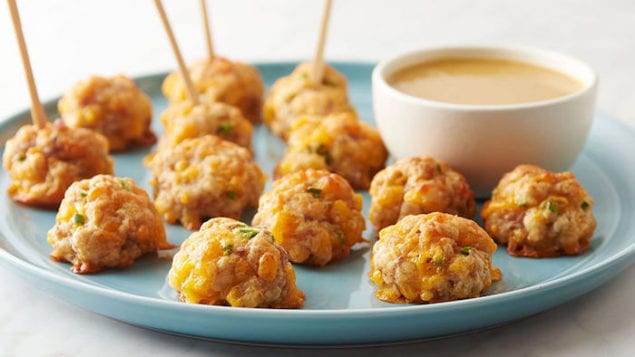 The Baxter Family's Sausage Cheese Balls
The Baxter Family's Sausage Cheese Balls are a delicious dish on any winter table. Read…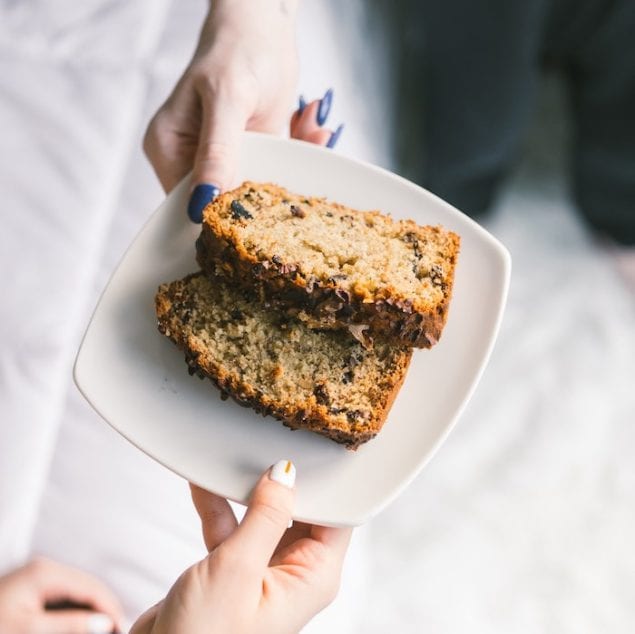 The Santos Family's Banana Bread
This is one of Vida's favorite recipes. She likes to bake it for the Santos…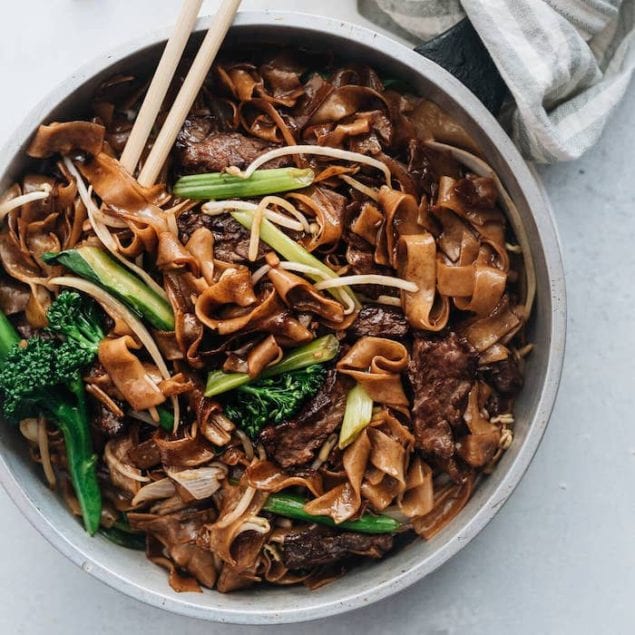 The Yu Family's Beef Chow Fun
The Yu Family's Beef Chow Fun is perfect for the colder winter evenings. Read more…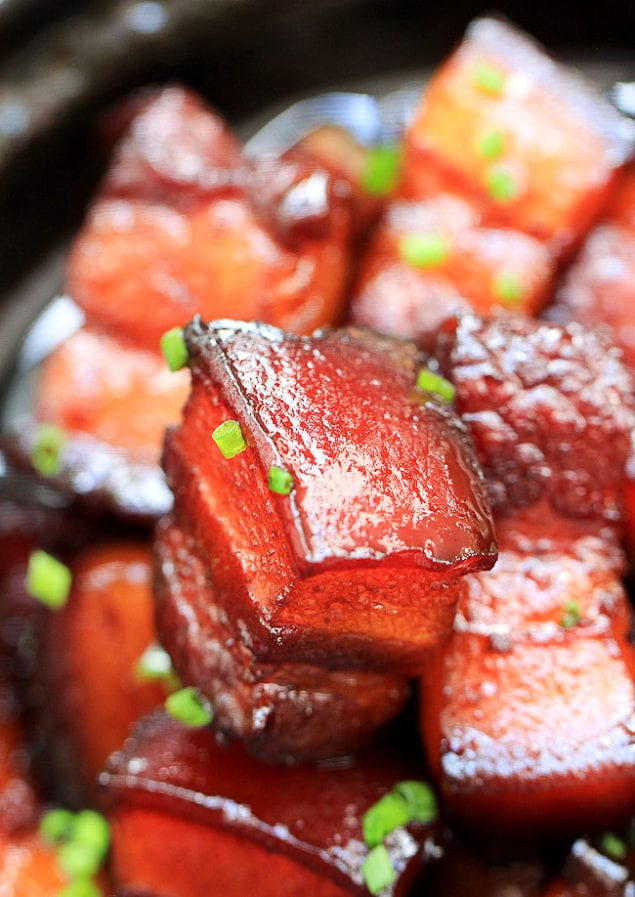 The Yu Family's Hong Shao Rou – SuShi (Red Braised Pork Belly)
Try the Yu Family's Hong Shao Rou recipe and elevate your pork belly to a…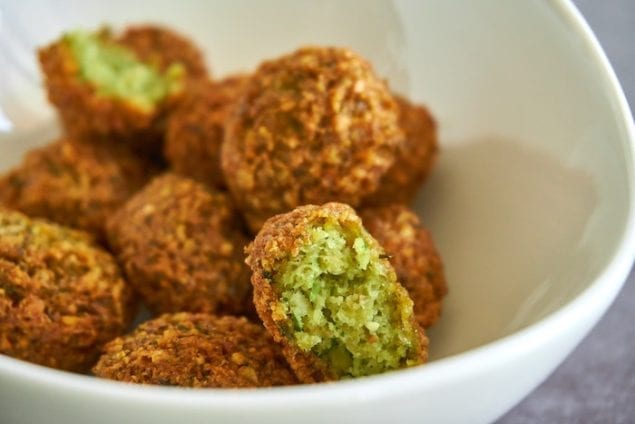 The Shuken Family's Favorite Falafel
Even if you think you don't like falafel, you will fall in love with the…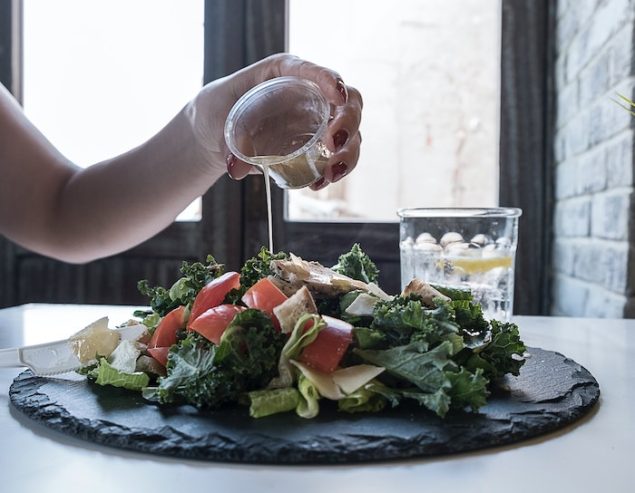 The Shuken Family's Favorite Salad Dressing
The Shuken Family's favorite salad dressing is the perfect match for any salad creation. Read…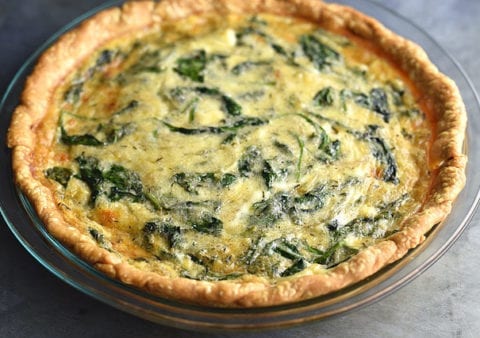 The Tenglin Family's Spinach Quiche
The Tenglin Family loves spinach, so it is perhaps no surprise that they love this…
The Ee-Silberman Family's Kimchi Latkes
The Ee-Silberman Family's Kimchi Latkes combines the backgrounds of the whole family into something delicious.…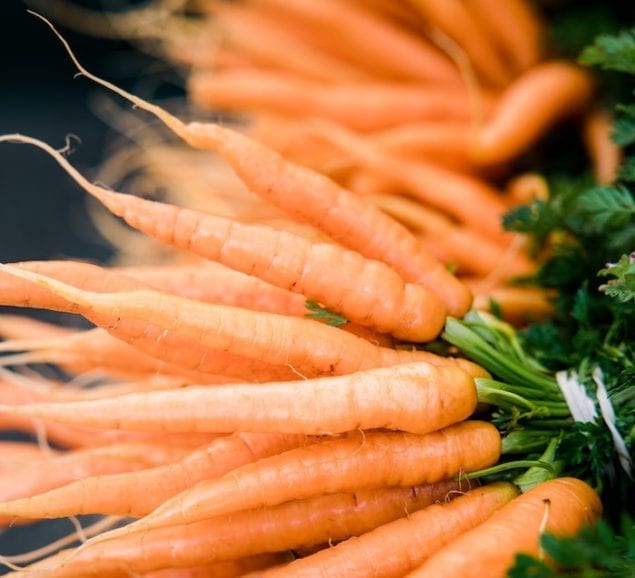 The Parker Family's Carrot Soufflé
This is the Parker Family's all-time favorite Carrot Soufflé. It's Grandma's recipe so it's a…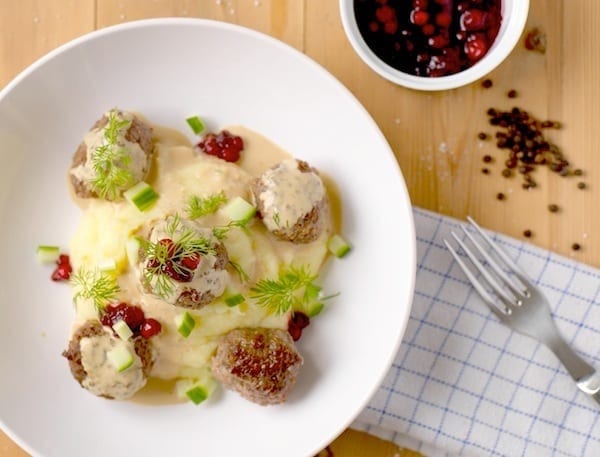 The Bergman-Ribel Family's Swedish Meatballs
Kalle Bergman on how to make the ultimate mother-approved Swedish meatballs.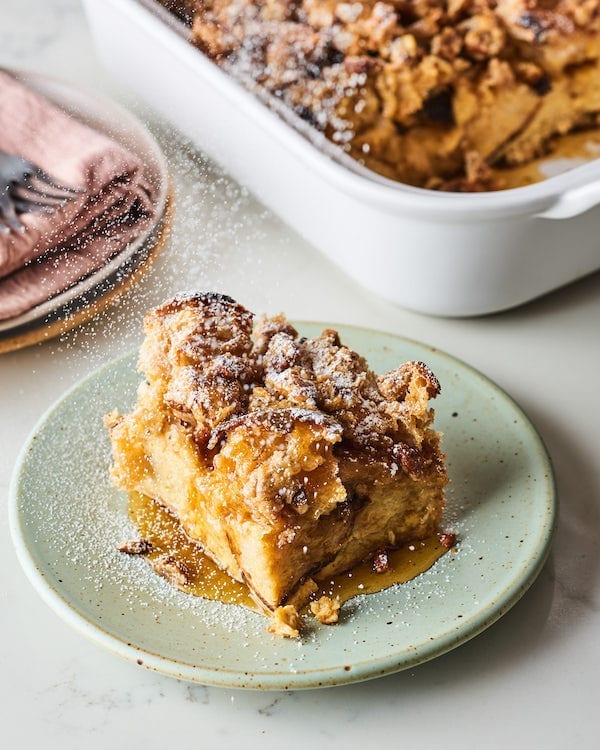 The Colton Family's French Toast Casserole
The Colton Family's French Toast Casserole is special to them because they make it for…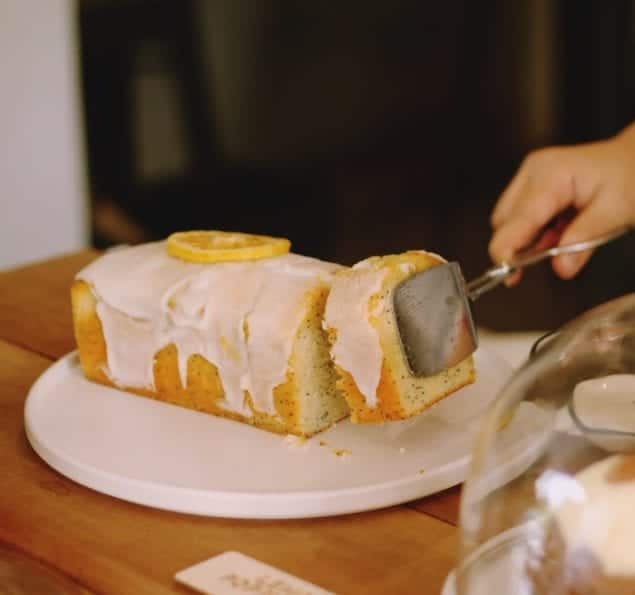 The Maie Family's Backyard Lemon Bread
Sweet, tangy and velvety smooth this "Backyard Lemon" bread recipe from the Maie Family is…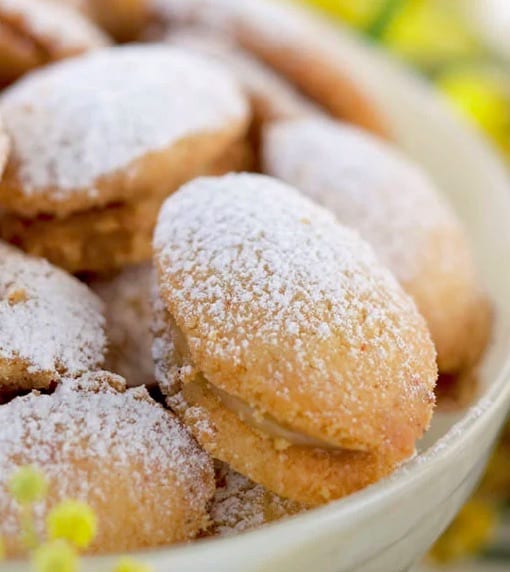 The Bloomfield Family's Lusikkaleivat (Finnish Spoon Cookies)
The Bloomfield family celebrates their Finnish heritage during the holiday season by baking these buttery,…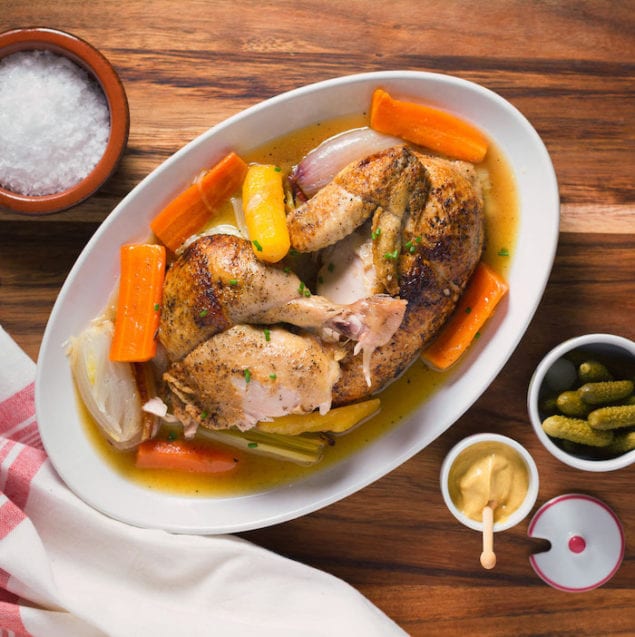 The Logan Family's Chicken in a Pot
The Logan Family's Chicken in a Pot is an old family recipe typed from some…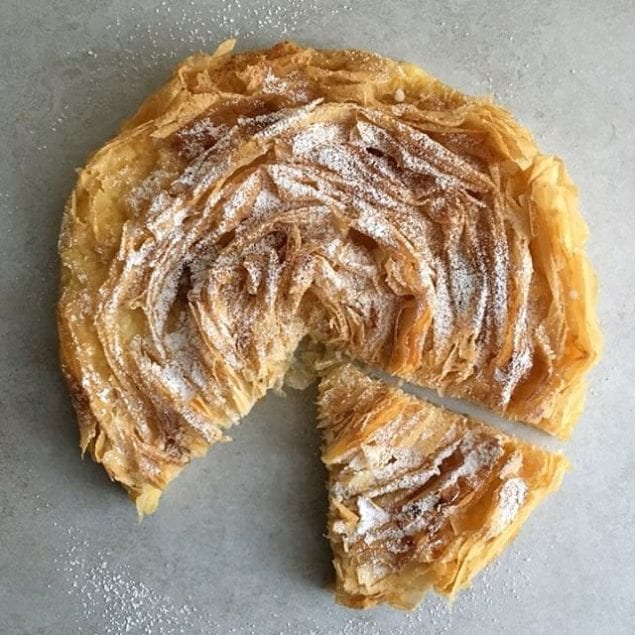 The Campodonico Family's Ruffled Milk Pie
How about the Campodonico Family's Ruffled Milk Pie as a decadent dessert this winter? Read…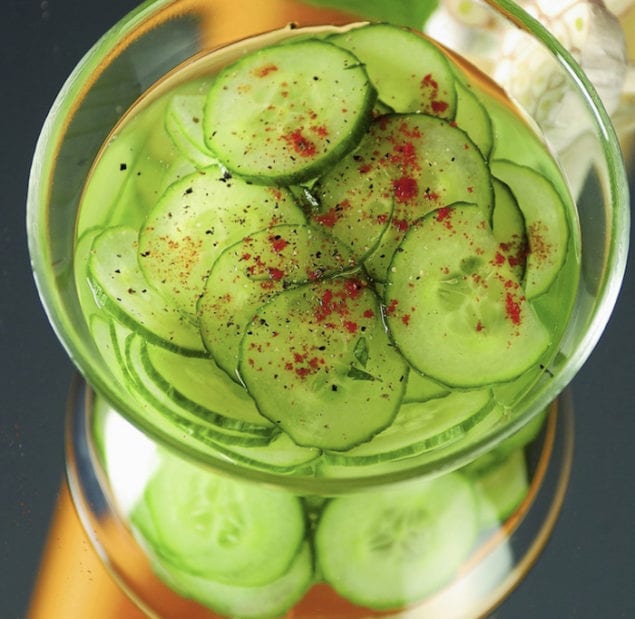 The Campodonico Family's Hungarian Cucumber Salad (Uborkasaláta)
This cucumber salad goes well with the Campodonico Family's recipe for Hungarian Chicken Paprikash. Read…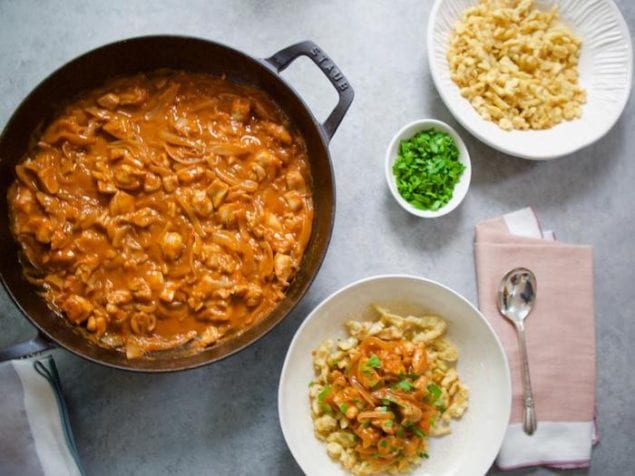 The Campodonico Family's Hungarian Chicken Paprikash
The Campodonico Family's Hungarian Chicken Paprikash has been passed down through generations. Read more recipes…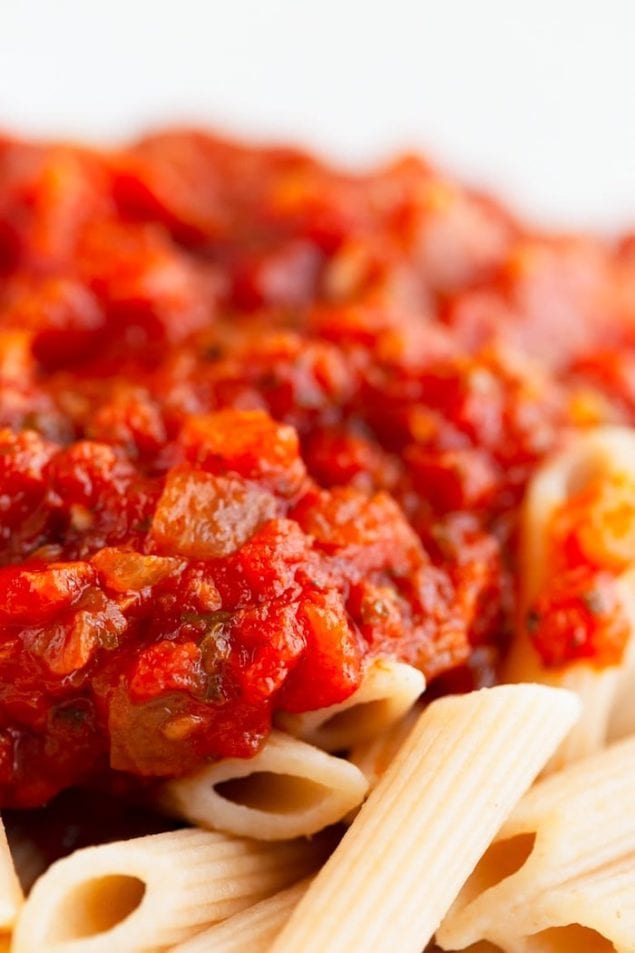 The Anselmo Family's Marinara Sauce
There are no exact measurements for this Anselmo Family recipe for Marinara Sauce, but it's been used for years by family and friends.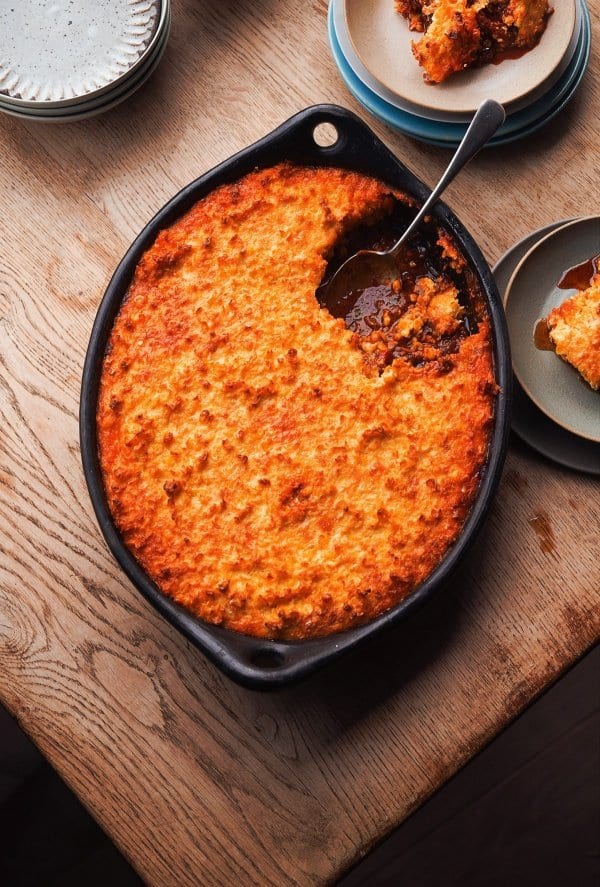 The Parks Family's Slow Cooked Chicken With A Crisp Corn Crust
This comforting recipe from the Parks Family feels like a warm hug (much needed in…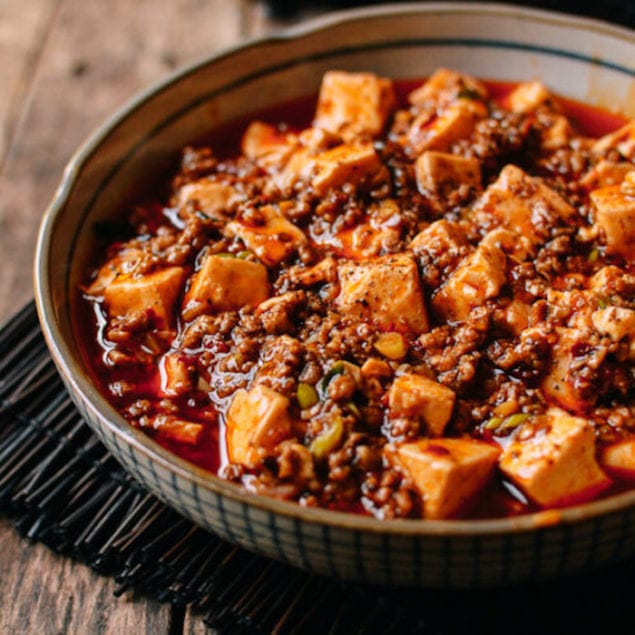 Great Grandma B. Sung's Mapo Tofu
This Mapo Tofu recipe from the Sung Family has been passed down through generations. Read…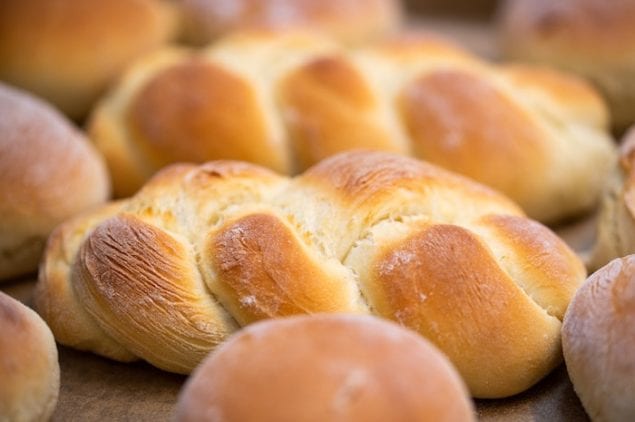 The Kim Family's Challah Bread French Toast Casserole with Cinnamon Pecan Crumble
This is the recipe for the casserole the Kim family makes every year for Winter…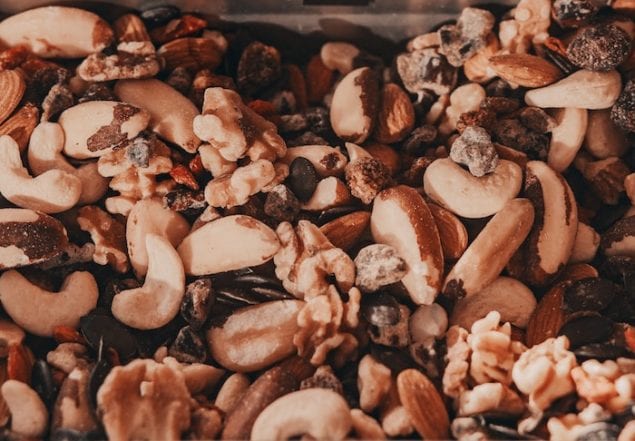 The Smith Family's Roasted Spiced Nuts
Snack on the Smith Family's recipe for roasted spiced nuts this Holiday season. Read more…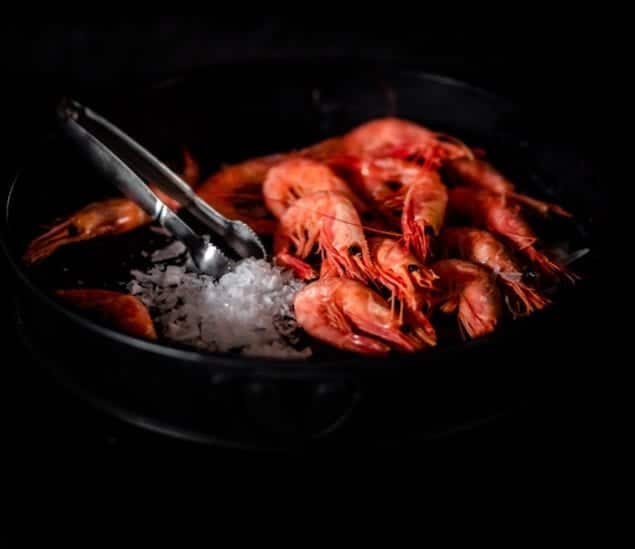 The Smith Family's Grilled Shrimp Flatbread
Cooking has been one of the things keeping the Smith Family sane and well fed…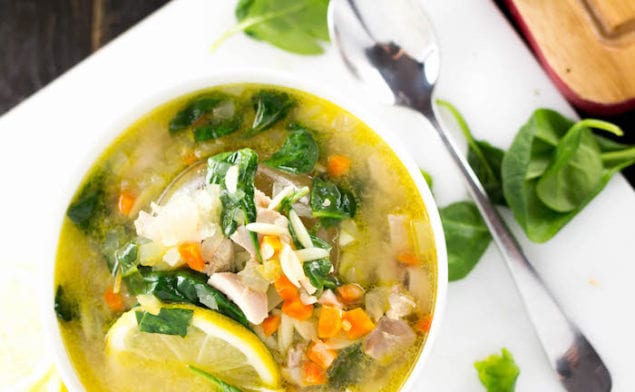 The Nonna's Chicken Soup
A warming dinner soup favorite from the Shuken Family. Read more recipes from the Wildwood…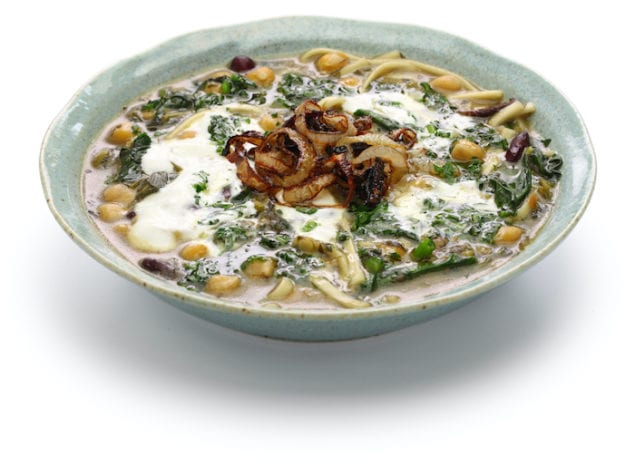 The Keshavarz Cheyene Family's Ash Reshteh Soup
A classic Iranian winter solstice recipe from the Keshavarz Cheyene Family. Read more recipes from…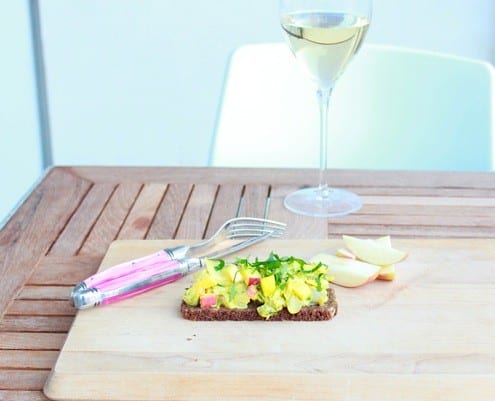 The Bergman-Ribel Family's Danish Curry Herring
Curry herring is a staple on any Danish Christmas lunch table. The Bergman-Ribel family shares Mrs Bergman's praise winning recipe.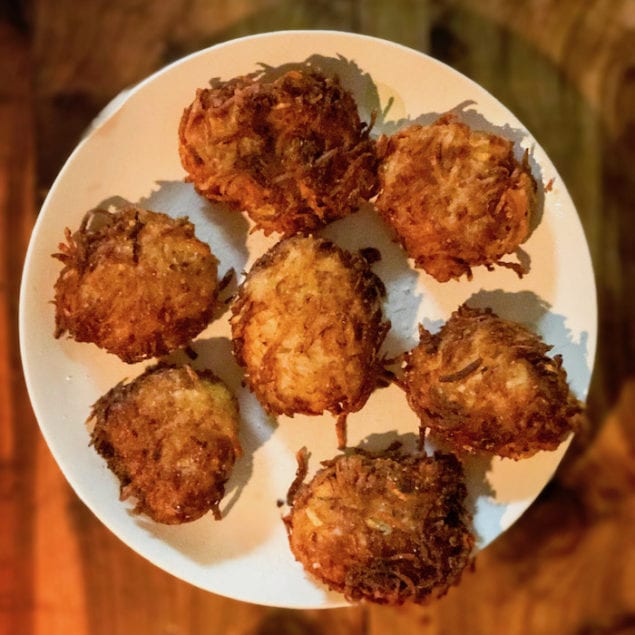 The Van Wye Family's Latkes
A wonderful family tradition from the Van Wye Family takes on a new form in…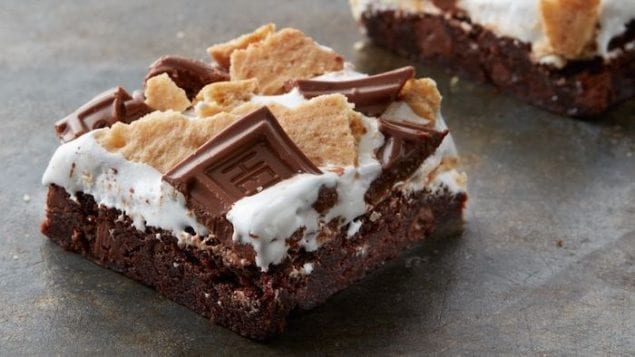 The Brush Family's S'mores Brownies
These s'mores brownies are special to Vivian and the Brush family, because they've made it…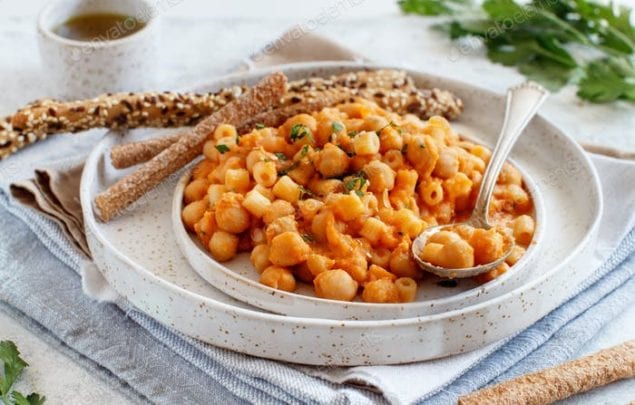 The Stewart Family's Pasta With Chickpeas
The Stewart Family's Pasta with Chickpeas is a fantastic weeknight meal. Read more recipes from…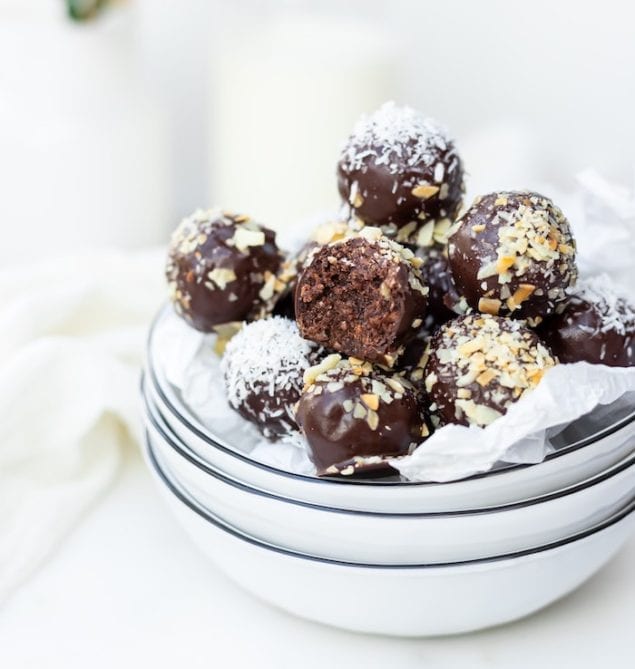 The Matuszak Family's Chocolate Truffles
Who wouldn't want to have The Matuszak Family's Chocolate Truffles on their Holiday table? Read…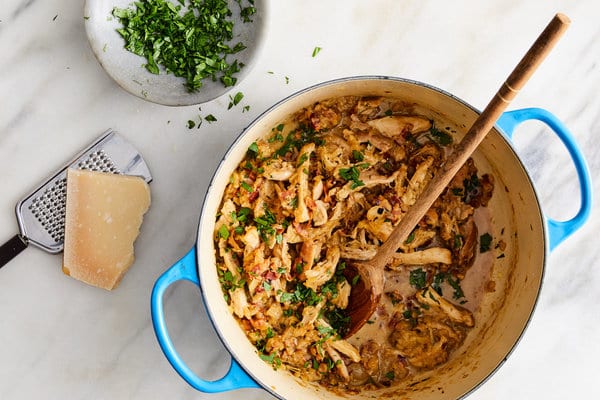 The Smick Family's Chicken Ragu With Fennel
The Smick Family loves this recipe so much they make it at least twice per…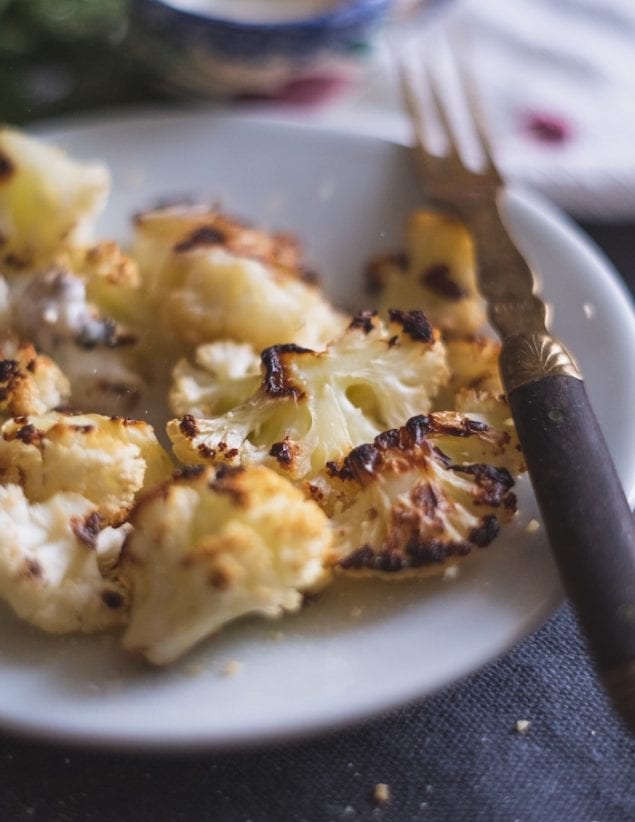 The Stewart Family's Roasted Cauliflower With Parmesan
The Stewart Family discovered this recipe during Covid, and it quickly became a family favorite.…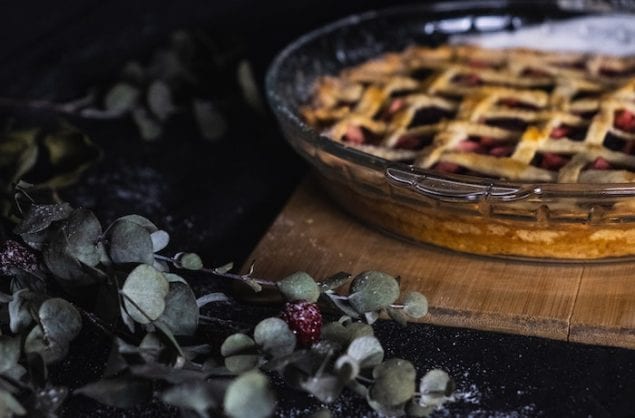 The Colton Family's Triple Berry Pie
A delicious Christmas dessert from Jack, Lucy, Lisa and Michael Colton. Read more recipes from…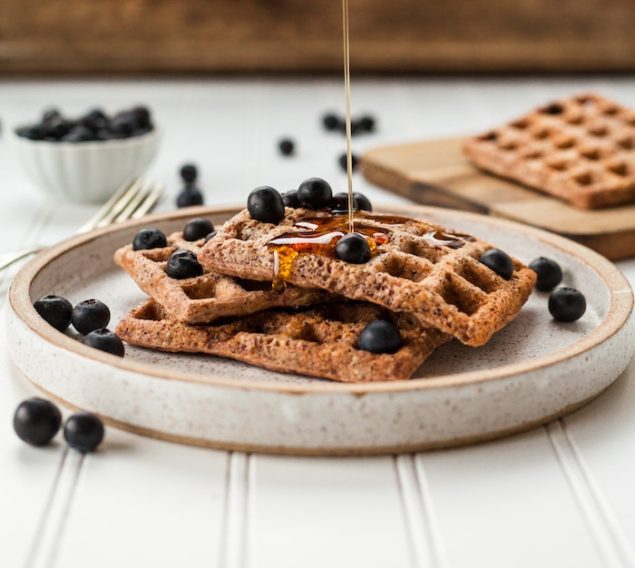 The Gilbert-Katz Family's Plantain Waffles (DF/GF/NF)
A delicious dairy-, gluten and nut-free waffle recipe from the Gilbert-Katz family. Read more recipes…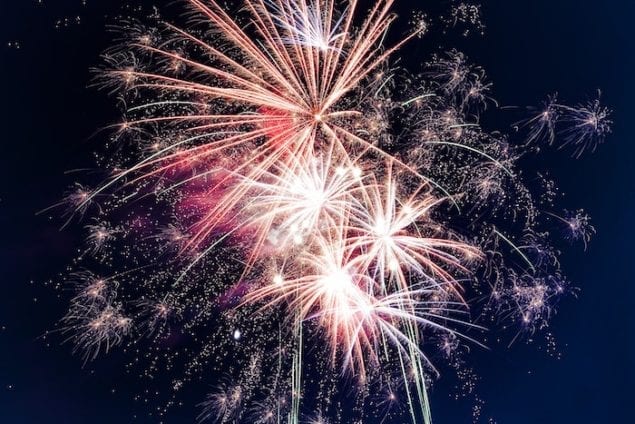 The Kingi Family's New Year's Eve Coffee Cake
This coffee cake from the Kingi Family is a staple on their New Year's Eve…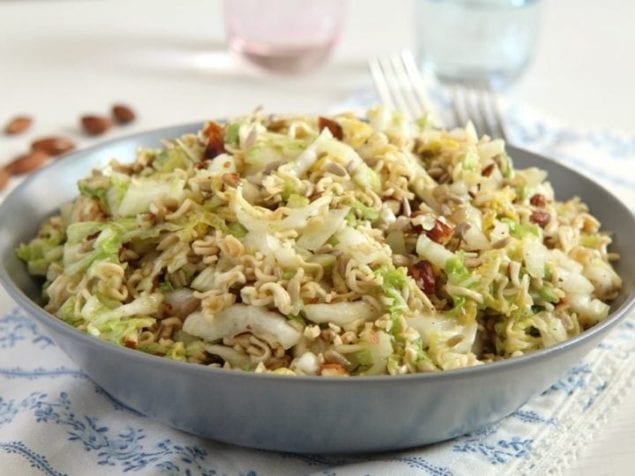 The B. Sung Family's Cabbage Ramen Salad
This recipe has been copied from one of the B. Sung family's Japanese American Community…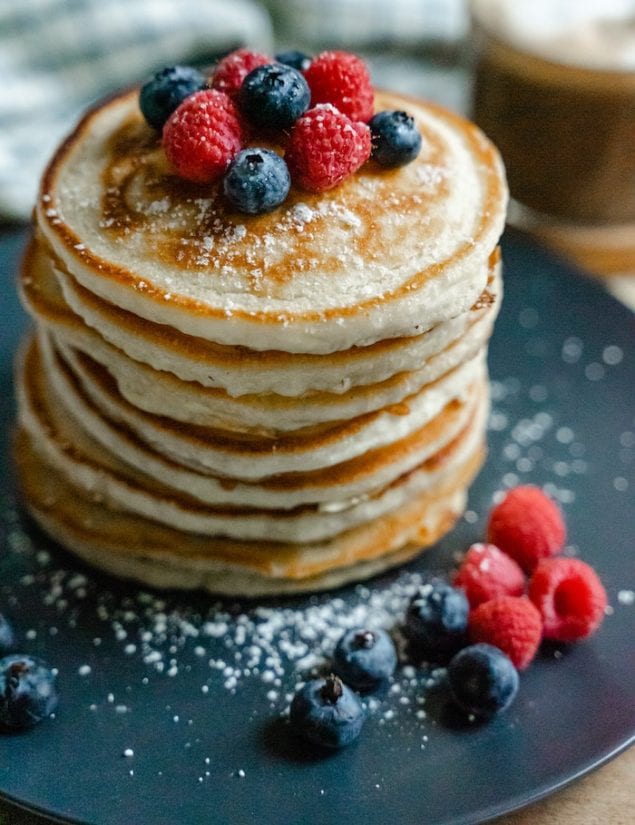 The Baxter Family's Fluffy Pancakes
Why not start the Holidays with The Baxter Family's favorite pancakes? Read more recipes from…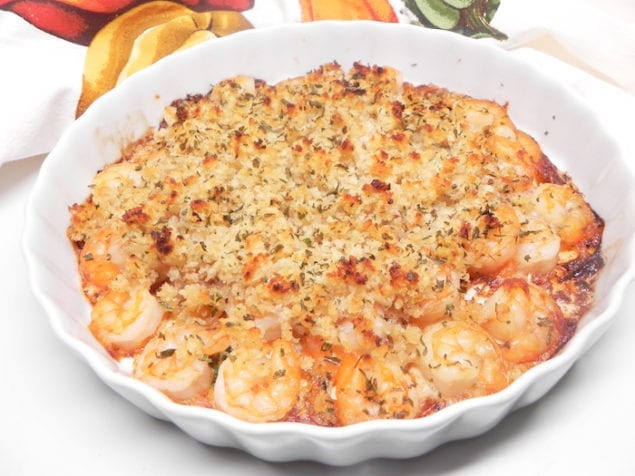 The Lehane Family's Shrimp De Jonghe
The Lehane Family's Shrimp De Jonghe has been a staple of the family's Christmas table…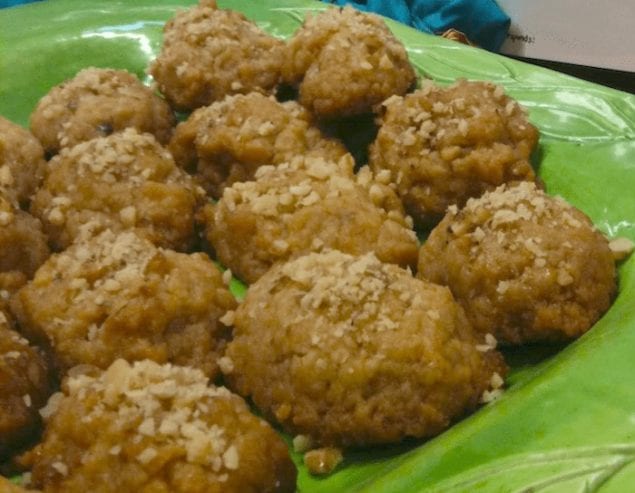 The Tsapatsaris Family's Fenekia – Greek Honey Dipped Cookies
The Tsapatsaris Family's Fenekia – Greek Honey Dipped Cookies – have pleased generations. Read more…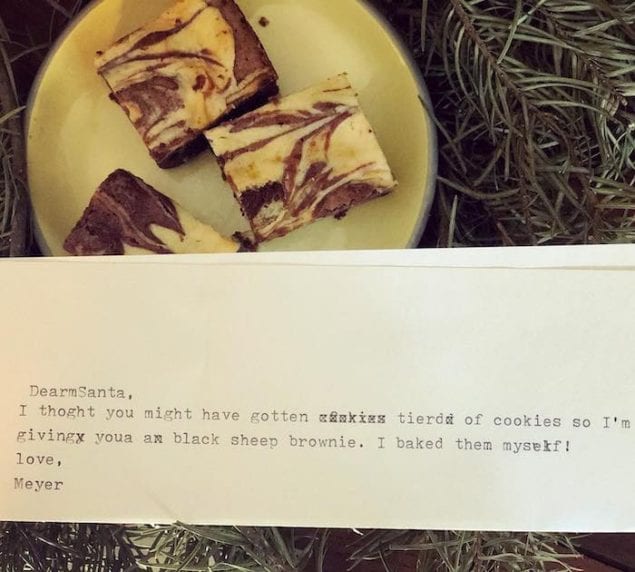 The Van Wye Family's Black Sheep Brownies
The Van Wye Family's Black Sheep Brownies have their own story, as told here by…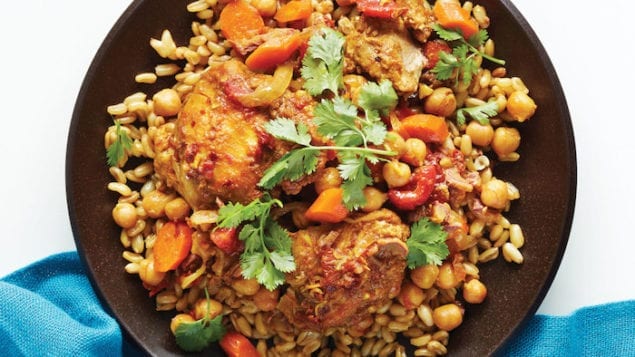 The Mandal and Hsu Family's Instant Pot Moroccan Chicken
The Mandal / Hsu Family family loves this recipe because it is flavorful, warms from…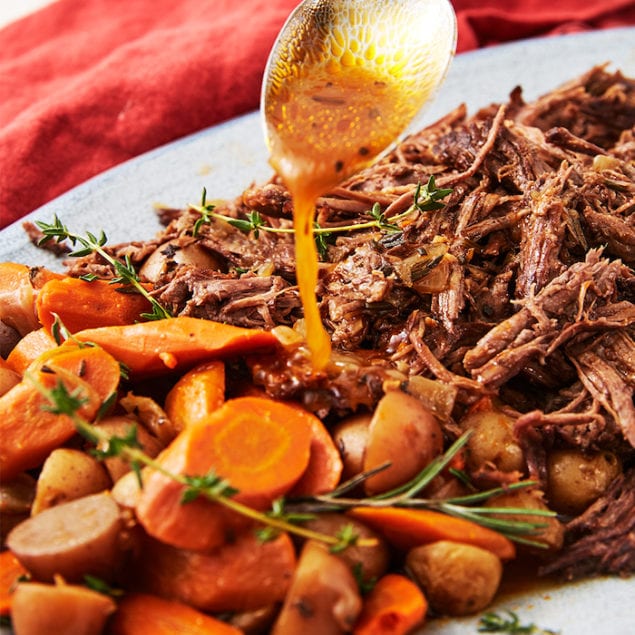 The Hwang Family's Instant Pot Pot Roast
How to make the Hwang Family's delicious Instant Pot roast. Read more recipes from the…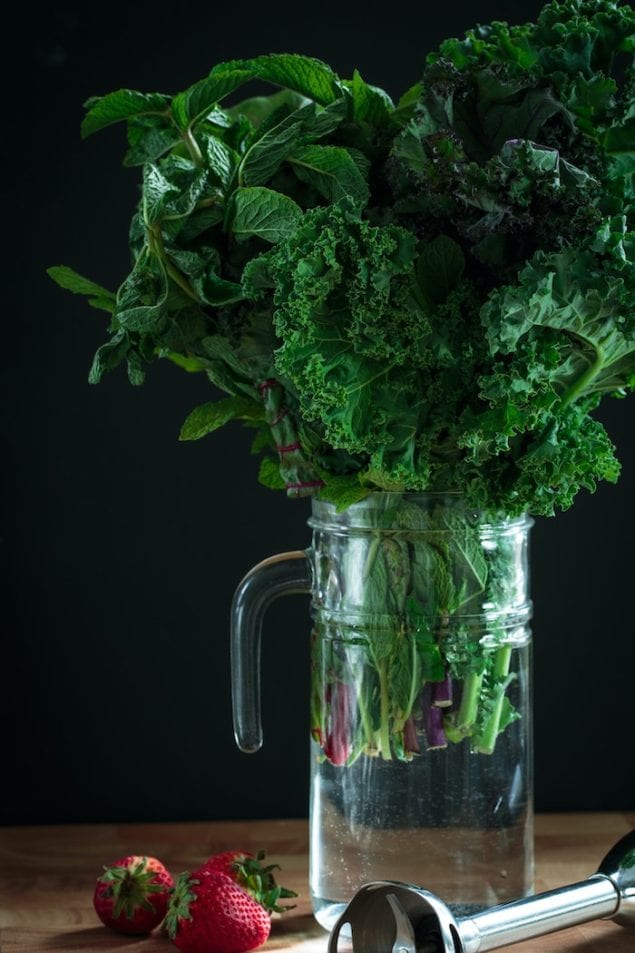 The Campbell Family's Strawberry Kale Salad
A fresh Holiday salad from the Campbell family. Read more recipes from the Wildwood Family…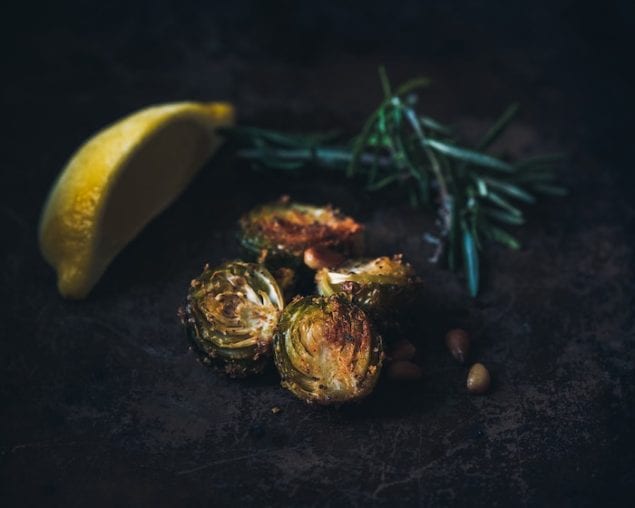 The Campbell Family's Roasted Brussel Sprouts
A wonderful Holiday side dish from the Campbell family. Read more recipes from the Wildwood…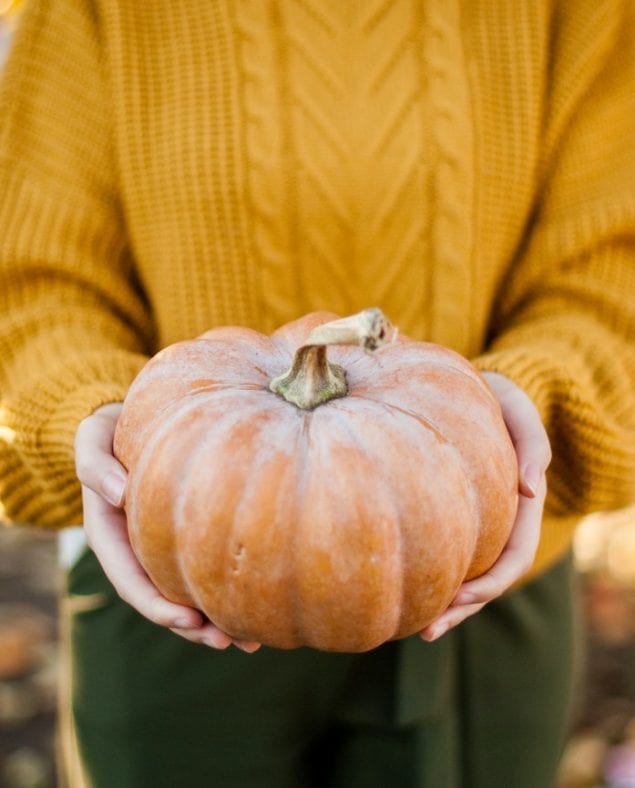 The Campbell Family's Pumpkin Bread
A deliciously comforting recipe from the Campbell Family. Read more recipes from the Wildwood Family…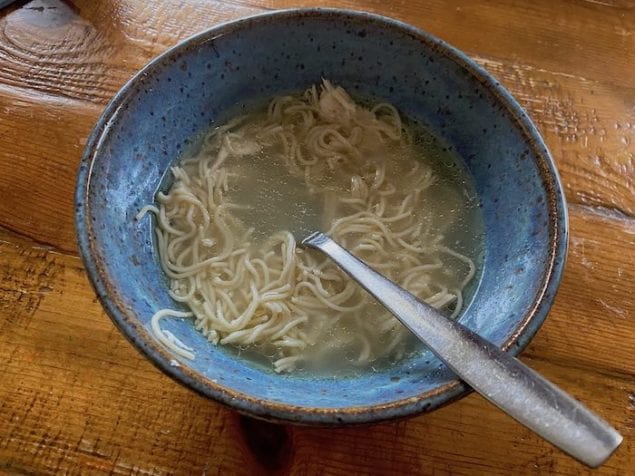 The Atlas Family's Homemade Chicken Soup
The Atlas Family's Homemade Chicken Soup (Harper and Ollie's favorite dinner) is a recipe that…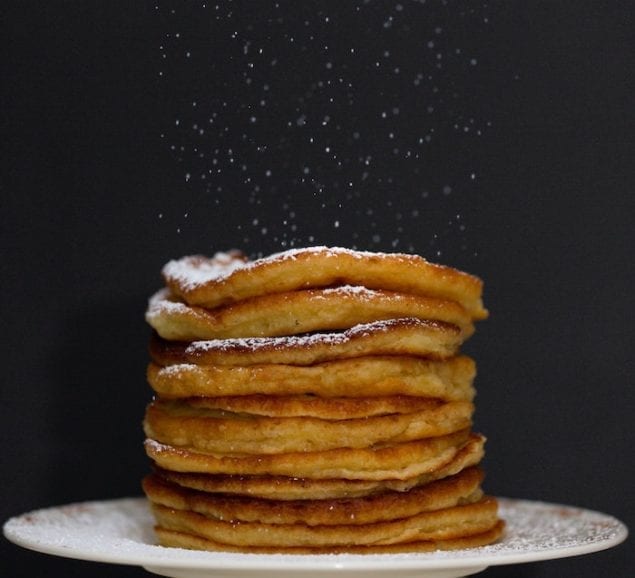 The Perdew Family's Perfect Pancakes
The Perdew family serves up their version of the perfect pancakes. Read more recipes from…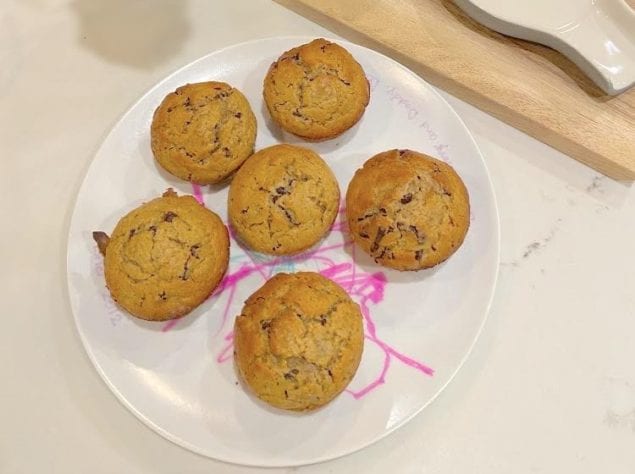 The Avishay Family's Sunflower Butter Muffins
With a nut allergy in the house, the Avishay family loves any healthy-ish recipe that…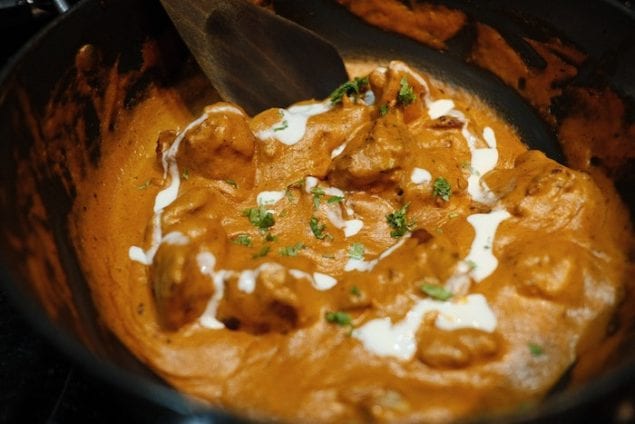 The Mclehenny Family's Roasted Butternut Tikka Masala
A warming winter main course from the Mclehenny Family. Read more recipes from the Wildwood…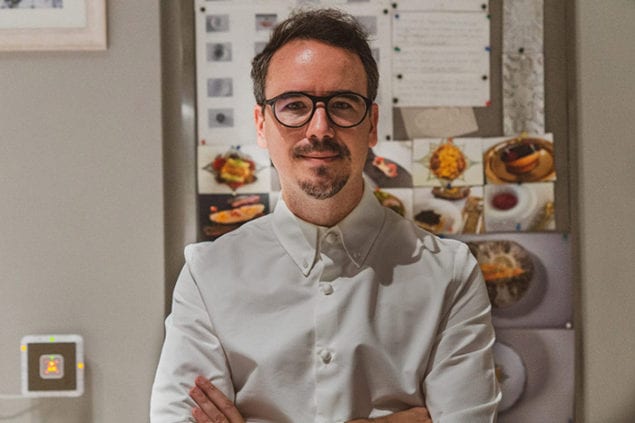 Paco Morales: The Chef of History
Like a culinary Indiana Jones, Paco Morales recovers, studies and shapes a new epicurean language…
Murray's Cheese Bar Provides Comfort in LIC
Experience the comforts of Murray's Cheese Bar, the legendary cheese shop's new flagship store offering…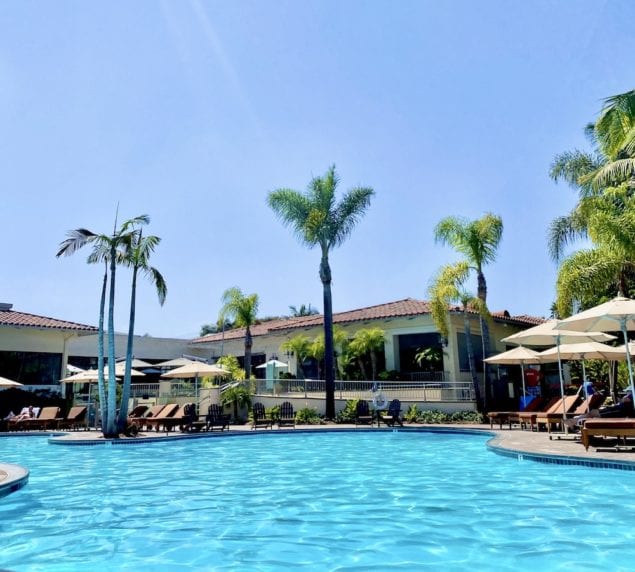 Four Seasons Aviara – An Intimate Southern California Family Getaway
What's the luxury hotel experience like in the age of COVID-19? We decided to head…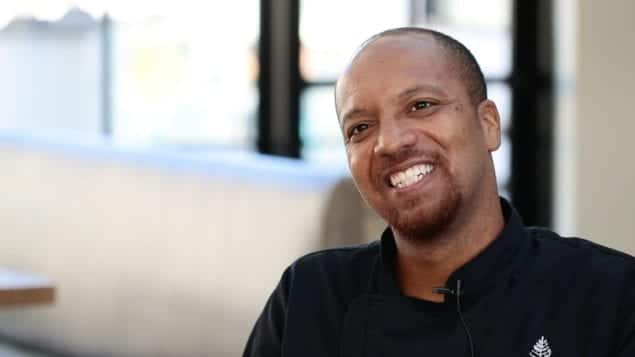 Cooking Through the Pandemic – An Interview with Executive Chef James Waters
The Seasons Restaurant, the locally-focused culinary heart of the Four Seasons Aviara in Carlsbad,CA ,…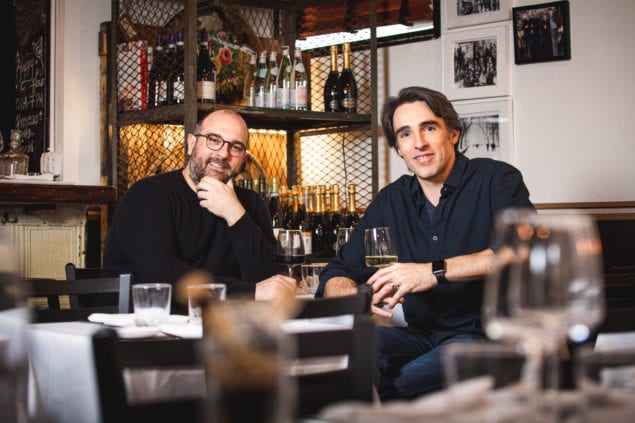 Lucciola Restaurant, NY – The Charm of Bologna on Amsterdam Avenue
Symbolizing hope and light, the fine dining Italian restaurant Lucciola finds light during a global…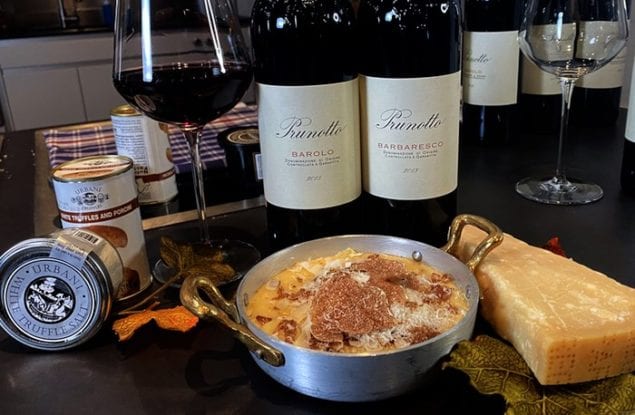 White Truffle Polenta with Parmigiano Reggiano 24 Months
A deliciously decadent polenta, pumped full of white truffle flavors and Parmiggiano-Reggiano 24 months. Serve…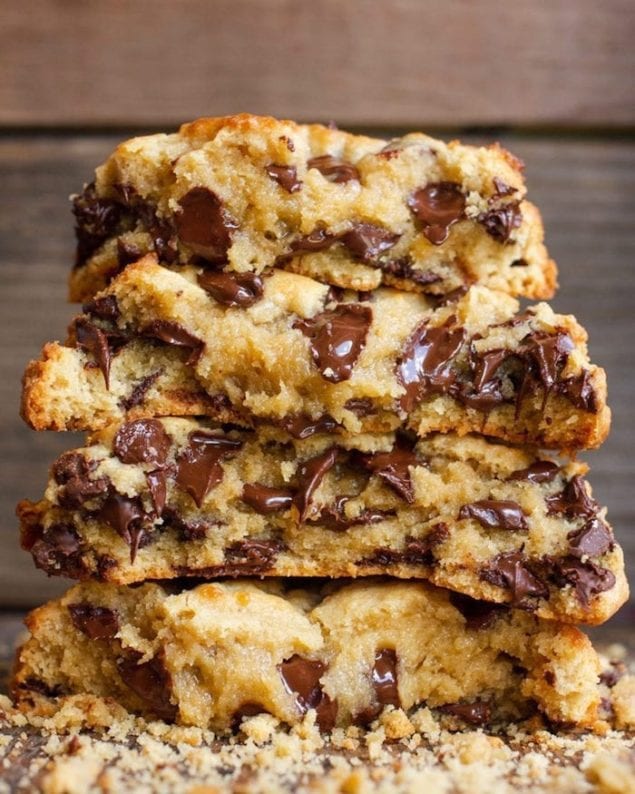 10 Cookie Baking Tips to Make you a Master Cookie Maker
Cookie baking is the superpower we all need. We checked in with Executive Pastry Chef…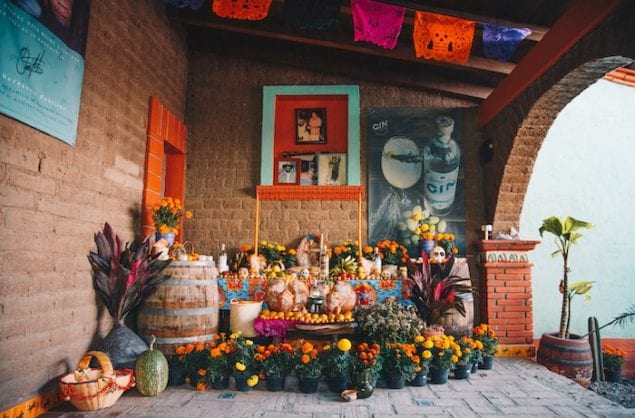 How Three Tequila and Mezcal Making Families are Celebrating Dia de los Muertos
Dia de los Muertos is a deeply spiritual family Holiday in Mexican culture, and it…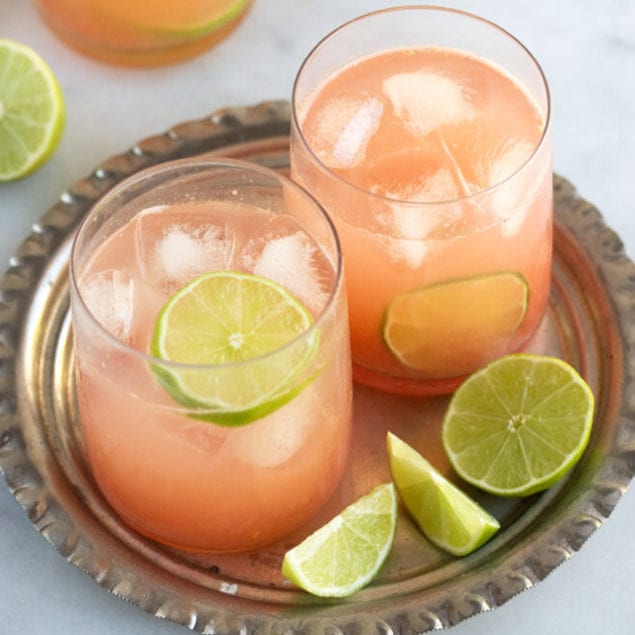 Paloma Tequila Cocktail
Fresh, packing a punch, and oh so pretty. The Paloma cocktail is definitely one of…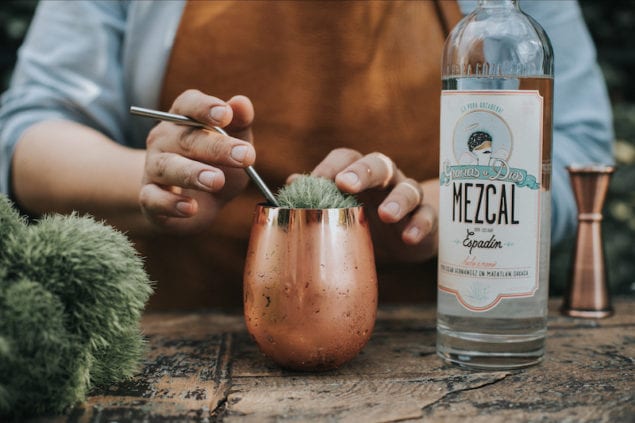 Mezcal Mule
A deliciously refreshing mezcal cocktail that combines the freshness of lemon juice, spiced notes of…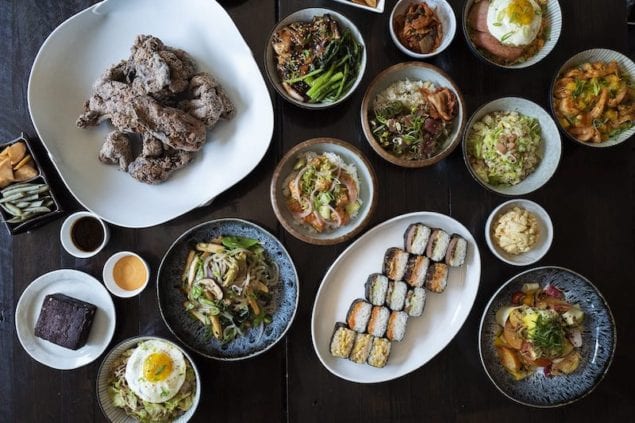 Noreetuh : Upgraded Hawaiian Fare in NYC's East Village
Though Noreetuh has been around the East Village since 2015, I've only made it to…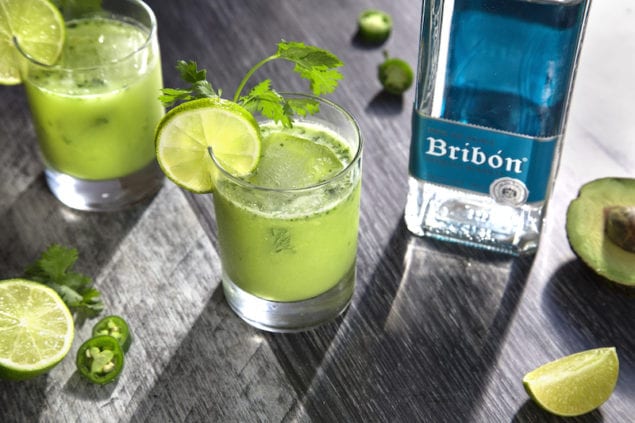 The Jalapeño Avocado Margarita
Looking to upgrade your Margarita game? Of course you are (who isn't?)! Look no further…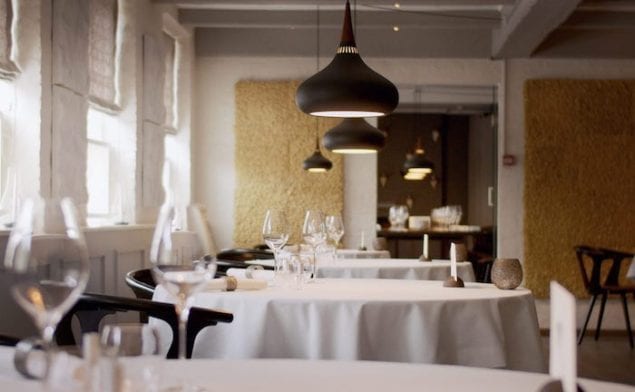 How a Two Michelin-Starred Restaurant Takes Service To A Higher Level
As trends and demands in the hospitality industry change as rapidly as the seasons, restaurants…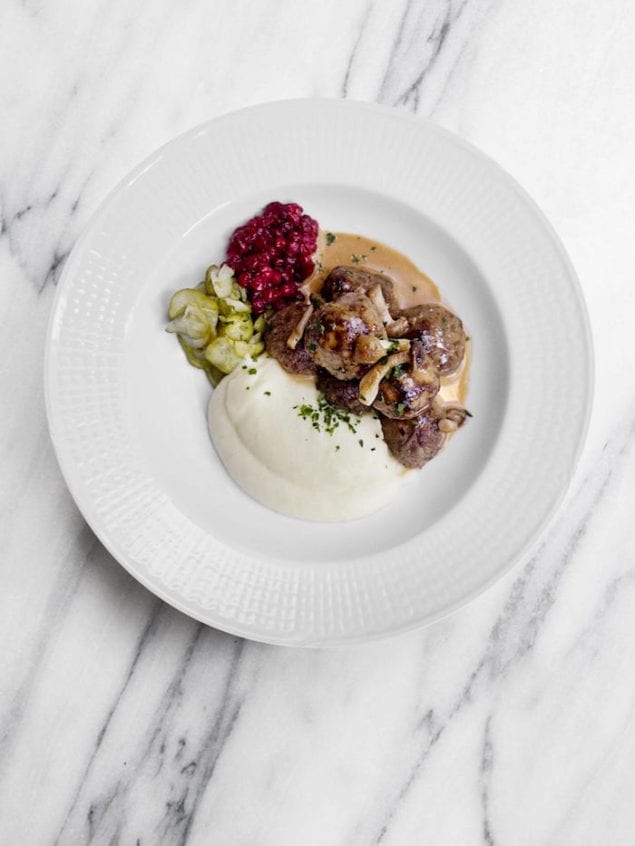 Nordic Fall Flavors at Manhattan's Aquavit Restaurant
Izabela Jay checks out the romantic outdoor setting and impressive Nordic fall flavors at Aquavit,…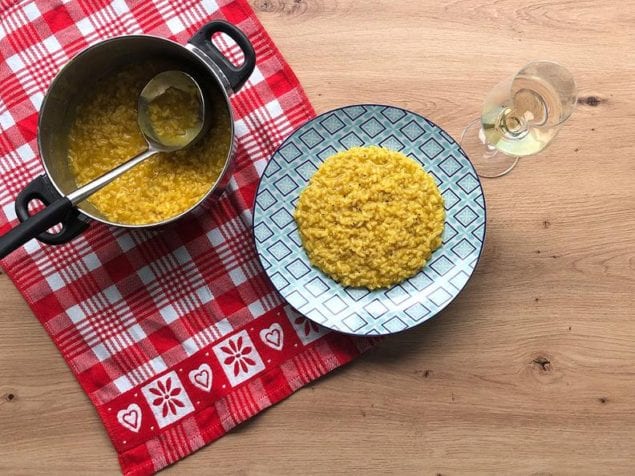 Saffron Risotto – A recipe from Ticino – the Italian side of Switzerland 
While risotto is a traditional Italian dish, it is equally rooted in the region of…
Bea Tollman's "Best Dover Sole in London"
You can find the best Dover Sole in London at several of the award-winning Red…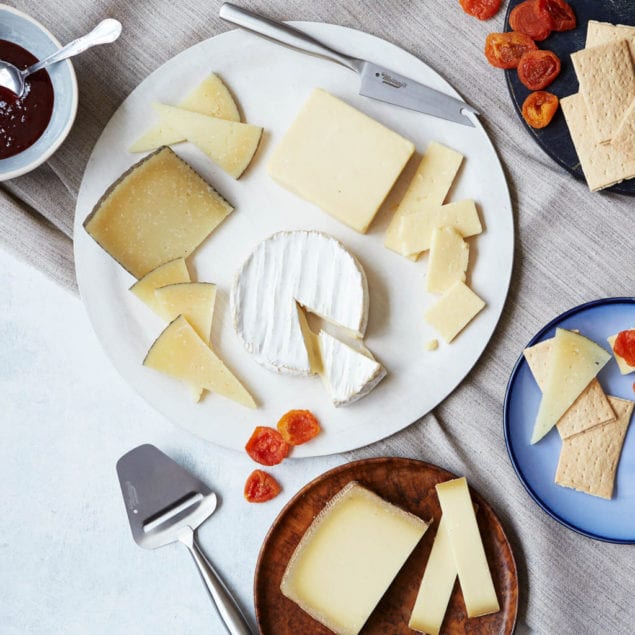 5 Majorly Misunderstood Cheese
Even misunderstood cheese like American Cheese Singles has a place in the universe, says Nicole…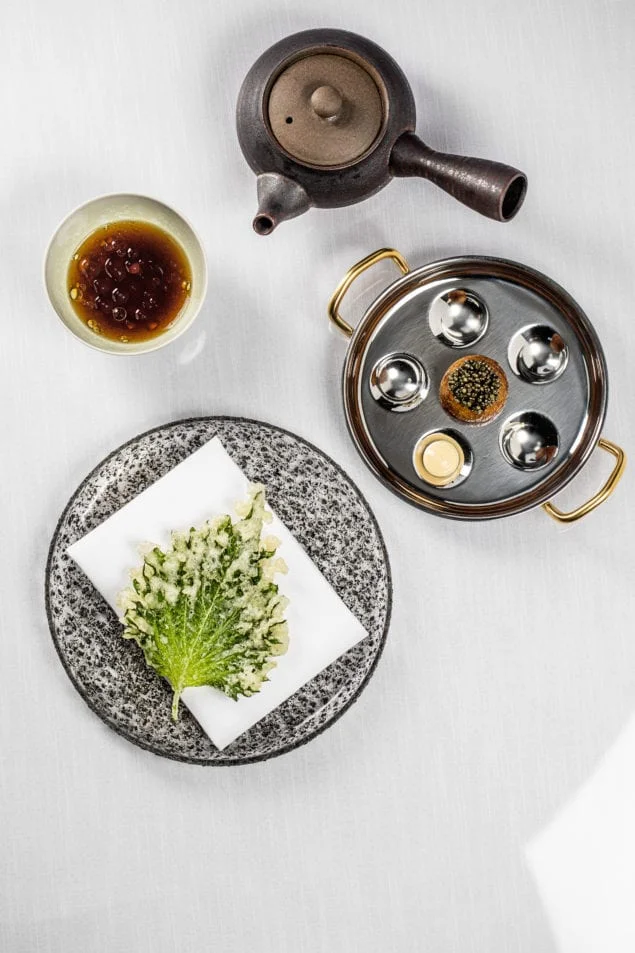 Dashi With Lobster Takoyaki, Sisho Tempura and Beluga Caviar By Chef Eric Vildgaard
A two Michelin starred Chef and his quest for the perfect dashi, makes a gorgeous…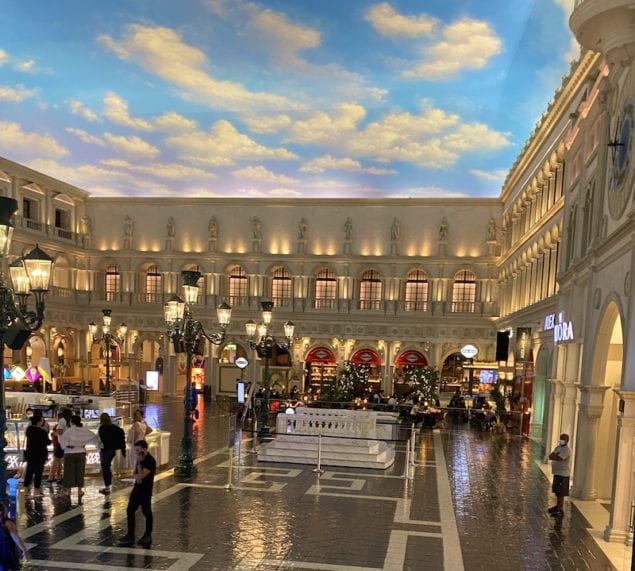 What Visiting Vegas is Like in a Pandemic
What does a three day getaway to Las Vegas look like during a pandemic? Honest…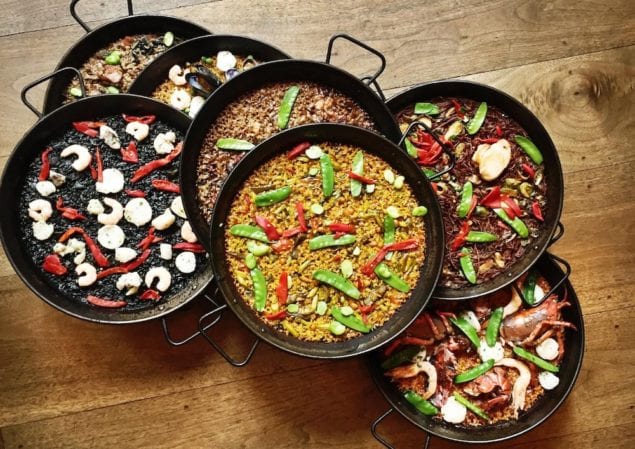 The Golden Paella of Soccarat NYC
I thought I experienced authentic Spanish cuisine prior to dining at New York's Soccarat Restaurant,…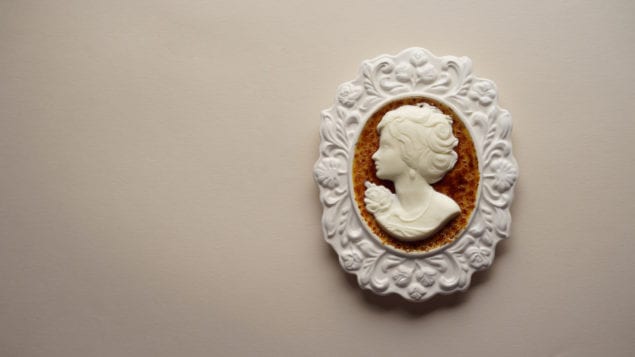 A Work of Delicious Art: Cameo Crème Brûlée By Chef Igor Grishechkin
There are crème brûlées that are delicious. And then there are crème brûlées that are…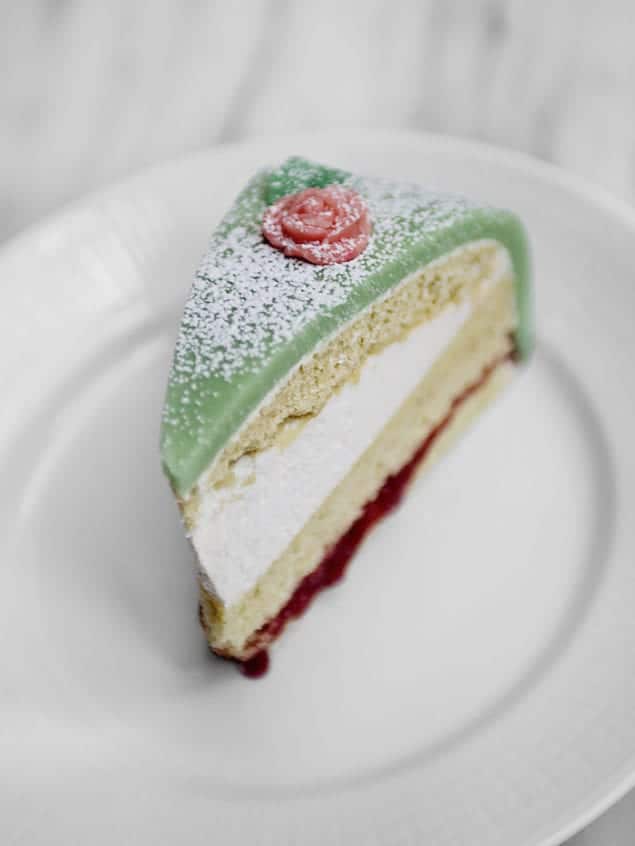 Perfect the Princess Cake with Chef Emma Bengtsson
Get your oven mitts ready to finally perfect the Swedish Princess Cake with the help…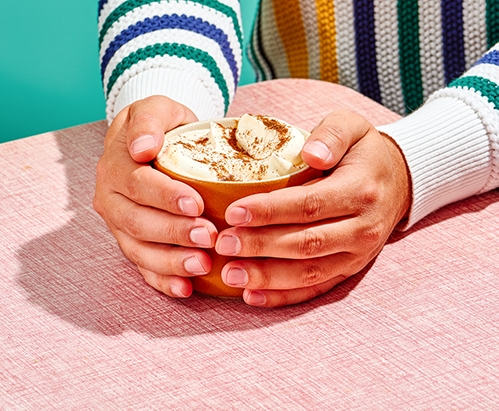 The Only Pumpkin Spice Latte You'll Ever Need
As the temperature starts to gradually drop across the Northern Hemisphere, it's finally time to…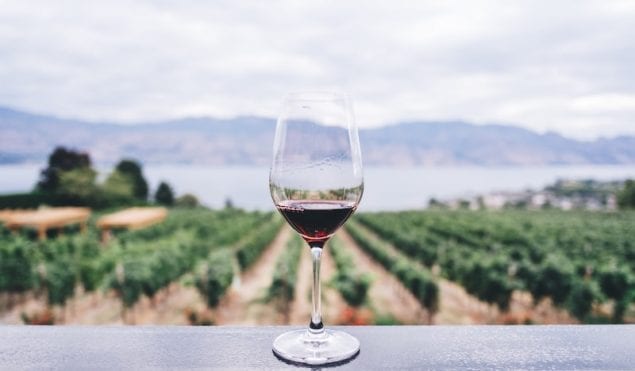 The 65 Best Grilling Wines for End of Summer
There's still plenty of time to keep your grilling game going, and we've compiled a…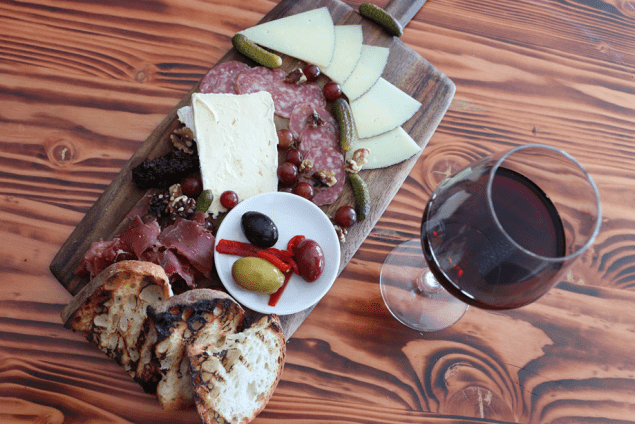 Meritage Wine Bar – Coastal and Mediterranean Influences in Long Island
Izabela Jay visits Meritage Wine Bar in Nassau, Long Island, and comes away reminded of…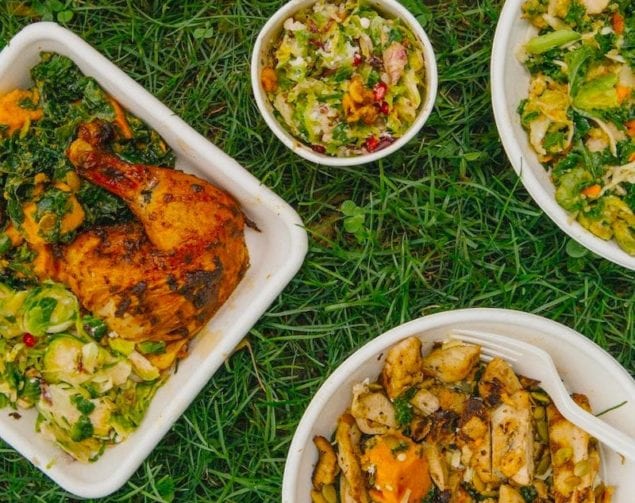 Rethink Chicken Into your Picnic Pecking Order
Versatile and delicious, Chicken pecks its way to the top of our picnic order. See…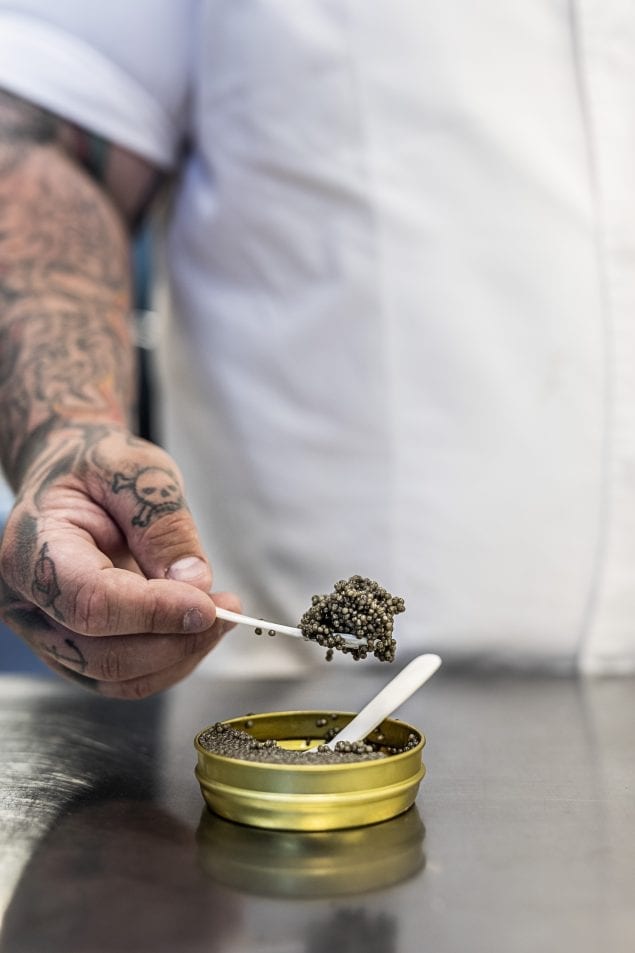 Noble Russian Beluga-Sevruga Caviar, Miso And Blackcurrant Wood By Chef Eric Vildgaard
Most chefs use caviar as garniture on a dish, but not two-starred Michelin chef Eric…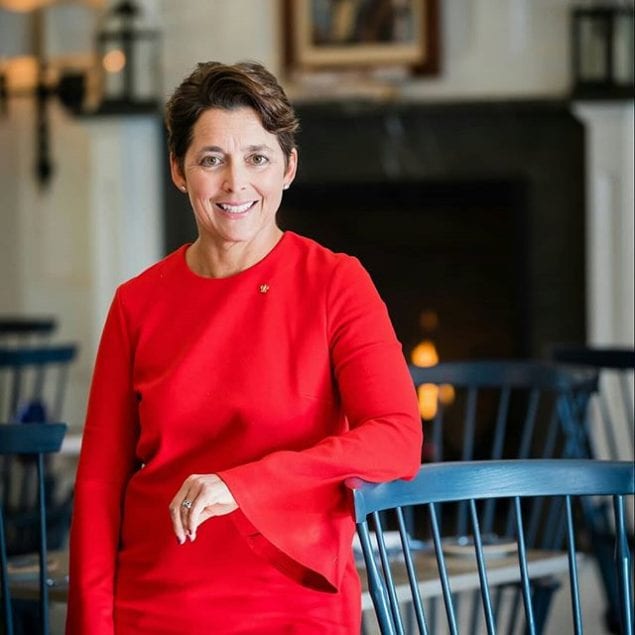 This New England Chef Accomplishes the Unexpected
New England chef, competitive dancer, and female owner and founder of a Relais & Châteaux…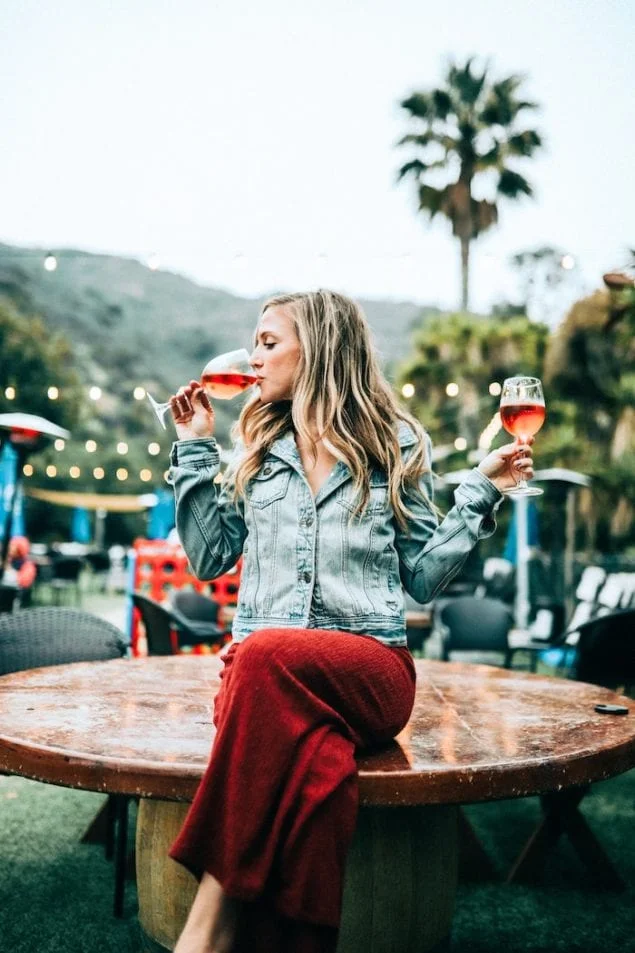 The 65 Best Summer Whites, Rosés and Sparklers
It's pretty simple, as long as the temperature is above 40F, we'll pretty much consider…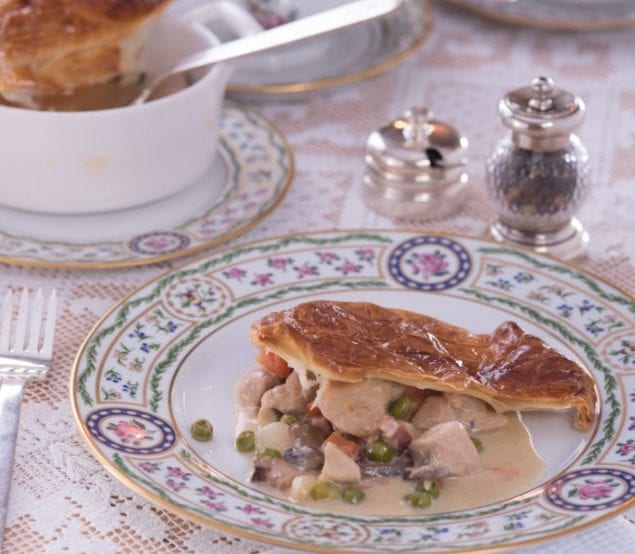 Mrs Tollman's Divine Chicken Pot Pie
Guests love Beatrice Tollman's divine Chicken Pot Pie. It's perfection when prepared by Executive Chef…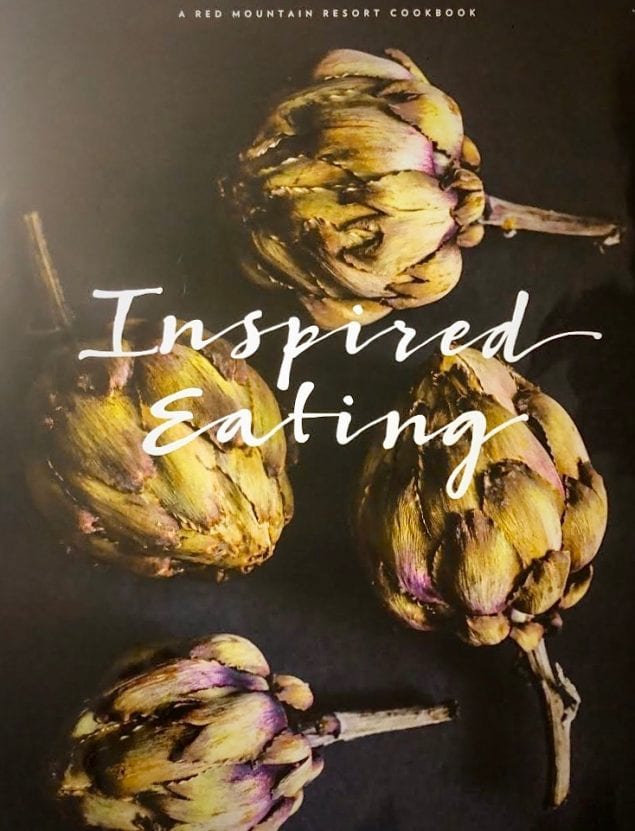 Red Mountain Resort's Inspired Cooking
With recipes from the Canyon Breeze Restaurant, Chef Chad Luethje guides you through healthy eating…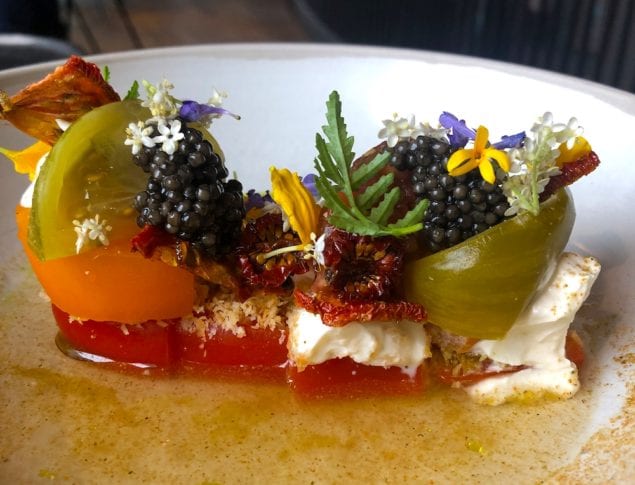 Elevated Tomato Salad by Chef Andrew Clatworthy from TRIO
Chef Andrew Clatworthy shares the recipe of this outstanding tomato salad from TRIO Restaurant, sister…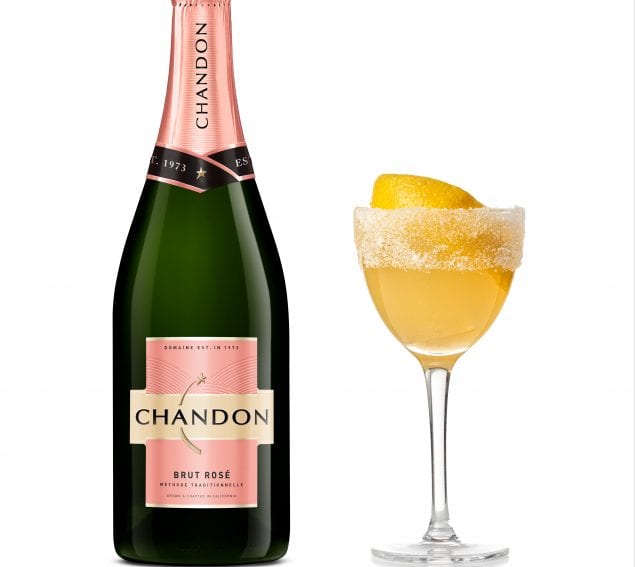 A Rosé Cocktail Inspired by the Warm Glows of Summer
A beautiful marriage of sunflower seeds, bell peppers, coconut milk, and the strawberry flavors of…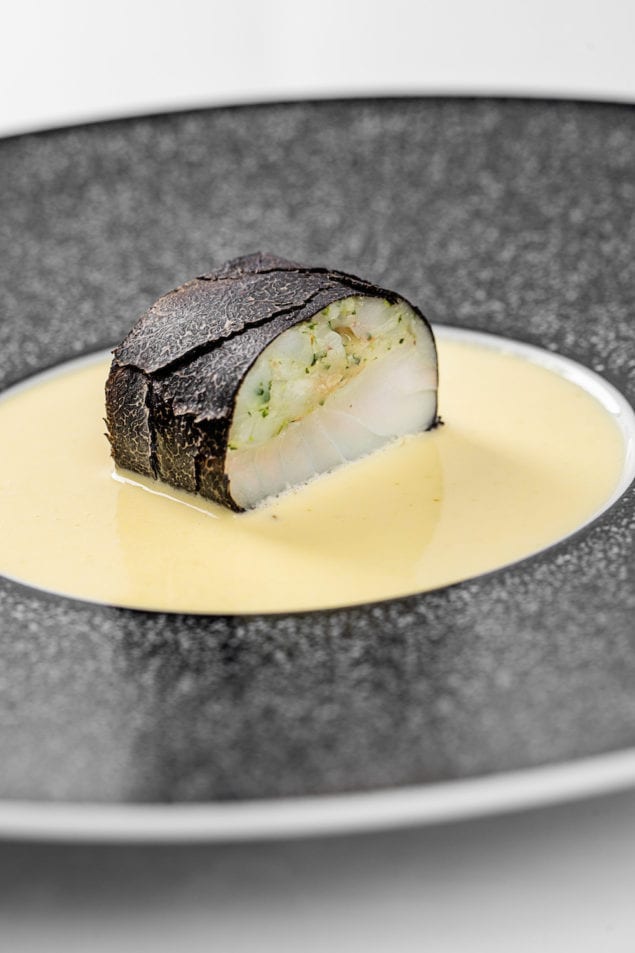 Turbot, Truffles and Yuzu Kosho By Chef Eric Vildgaard
Turbot is the king of the sea, and a king is to be treated with…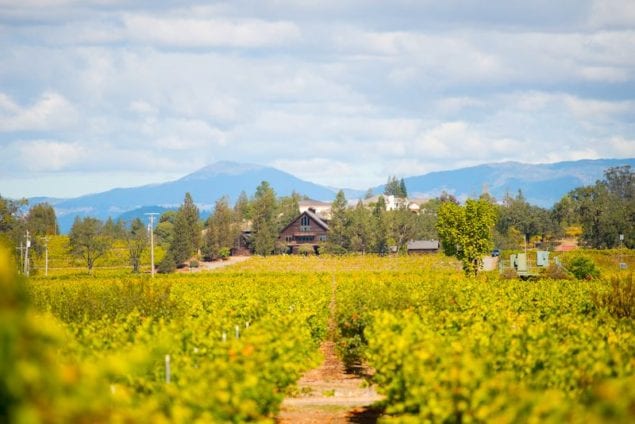 California Wines for Any Summer Meal
California wine is a crossroad between diverse viticultural history and viticultural potential. These excellent wines…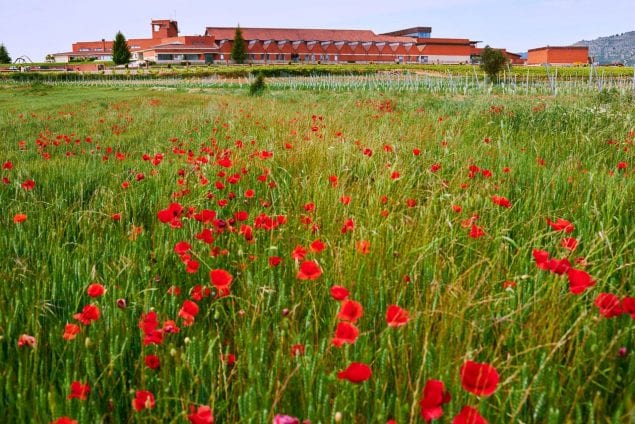 Summer Wine Pairings You Absolutely Need to Try
If you're getting bored of the usual light white wines often used for a summer…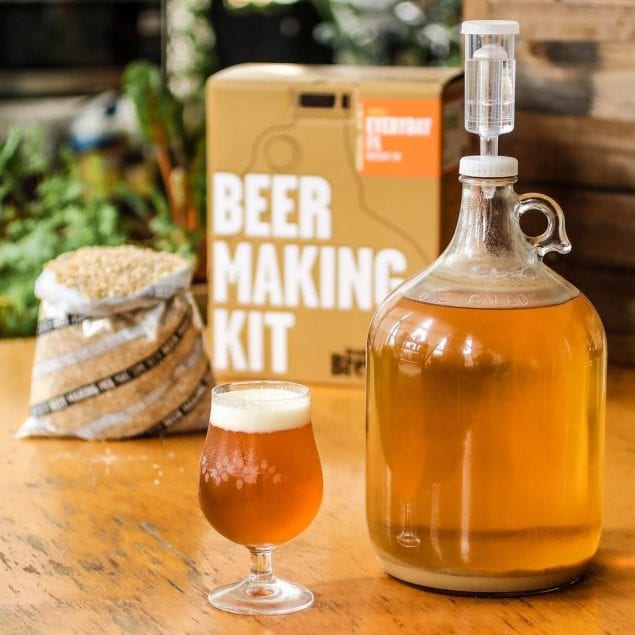 Cooking with Beer – Recipes and Tips From Brooklyn Brew Shop
You chug it from a frosty mug, can, bottle or upside down on a keg…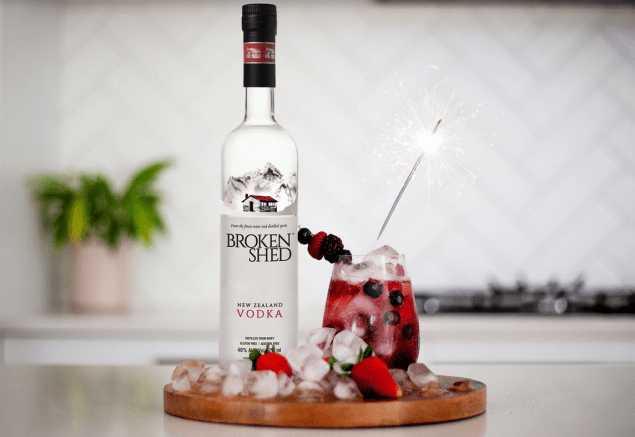 Undeniably Tasty 4th of July Drink Recipes and Pairings
Experts share their undeniably tasty 4th of July drink recipes! Along with tips for easy…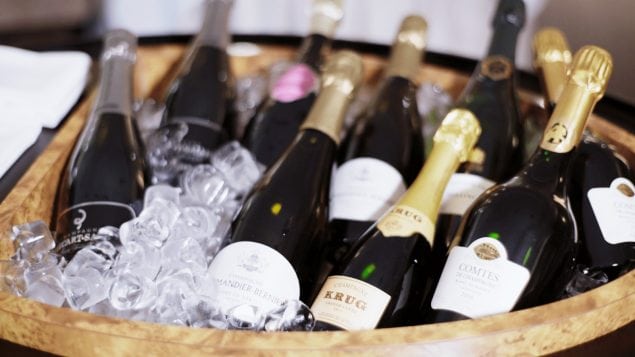 Our Favorite Spring Sparklers
Spring is here, and although it is the strangest time most of us have ever…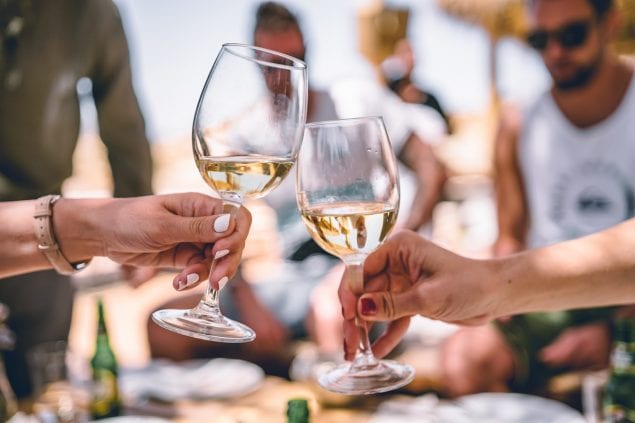 Our Favorite Oaked Wines Right Now
Sometimes oak gets a bad rap in wine, but here at the website – we…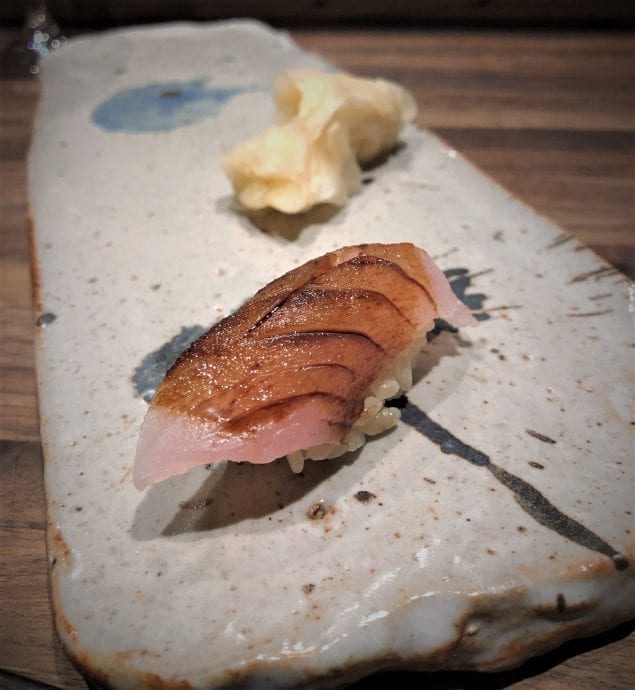 Mayanoki – New York City's Only Sustainably Sourced Omakase Sushi Restaurant
As someone who was embarrassed when I pulled out homemade sushi rolls out of my…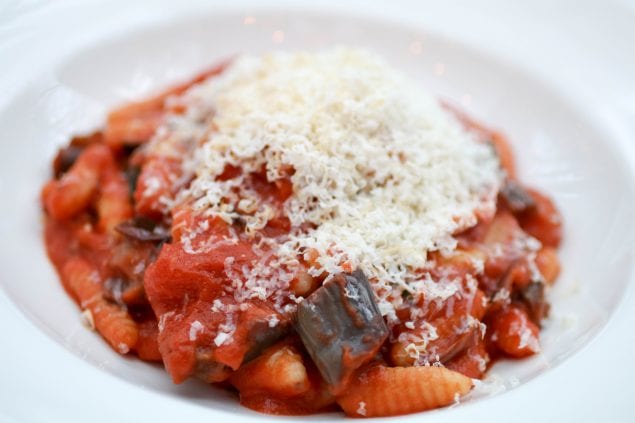 Bottino – Italian Restaurant in New York's Chelsea Art Gallery Area
Dining at Bottino in the West Chelsea Highline neighborhood is a worthwhile experience. First note…