Whether you're looking for a staycation outside of your homey Denver neighborhood or you're craving a culinary and shopping weekend in one place, look no further than Cherry Creek North.
This beautiful, walkable city is a bit high-end but still approachable, polished, and clean, and it prides itself on over 300 businesses — the largest concentration of locally-owned businesses in Denver. It rightly boasts a robust culinary scene, lovely hotels, and local boutiques. Here are some suggestions for where to stay, eat, and explore while you're in town, and fortunately, most are within walking distance.
Hotel Clio
While there are a few boutique hotel options In Cherry Creek North, check out Hotel Clio, which recently went through a multi-million dollar renovation earlier this year. Sip on a cocktail handed to you at check-in, and take in the immense, luxurious lobby with black and white marble and gold accents attached to the stunning Toro Latin Kitchen & Lounge.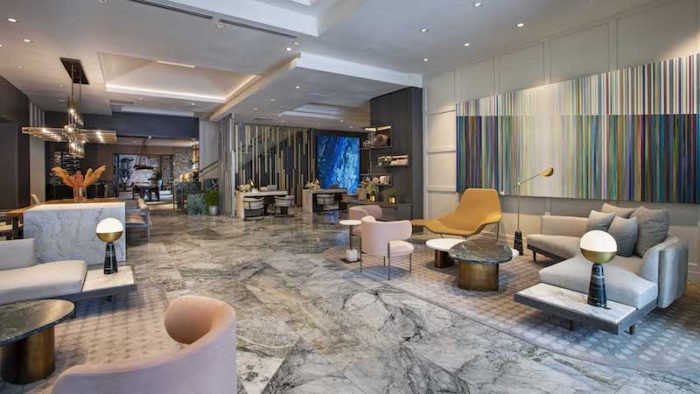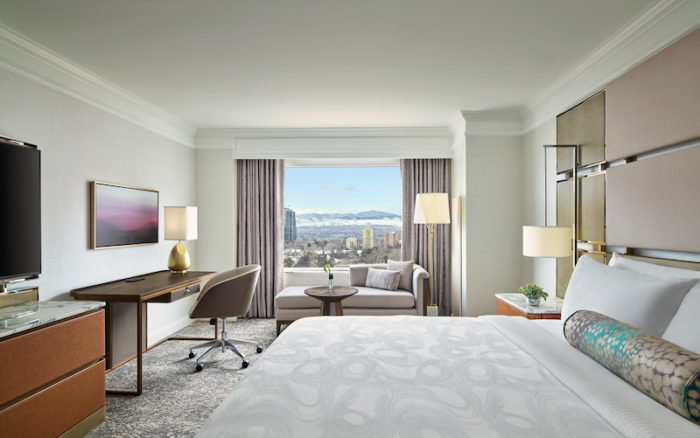 Once checked in, relax in large rooms with views of the beautiful Rocky Mountains, five-piece marble bathrooms, and the comfiest beds. Enjoy epicurean moments in the lobby during your stay. On Sundays, there's Tableside with the Chef, where you build the perfect guacamole together or on Mondays, check out Tequila Talks for a delicious tequila tasting, all complimentary. As Hotel Clio states, "We're your muse for discovering something new in our community, where boutique shopping and exquisite attractions are steps away."
Blue Island Oyster Bar
Living in a landlocked city shouldn't make finding sustainably-sourced seafood impossible. Look forward to Blue Island Oyster Bar, where you'll find the freshest oysters shipped daily from Long Island's Blue Island Shellfish Farms.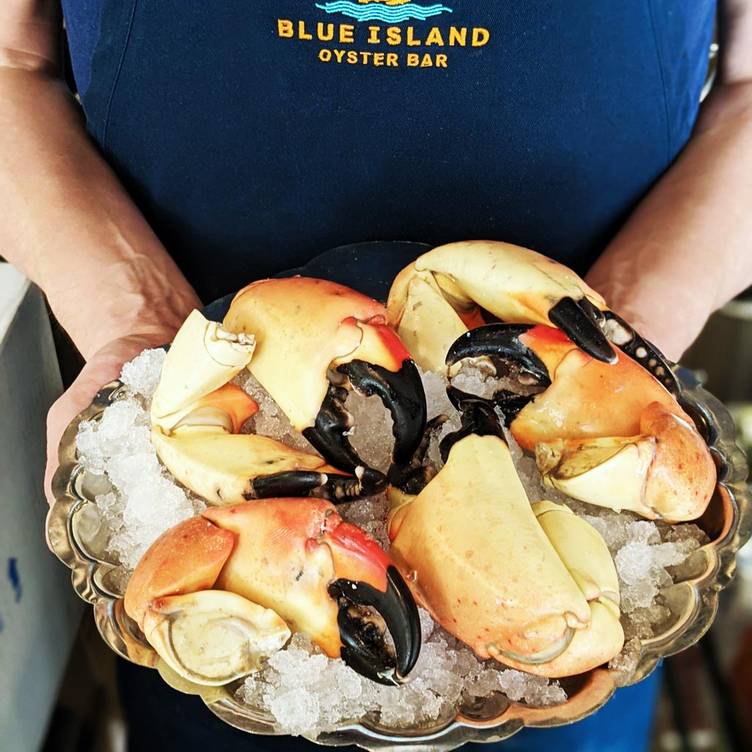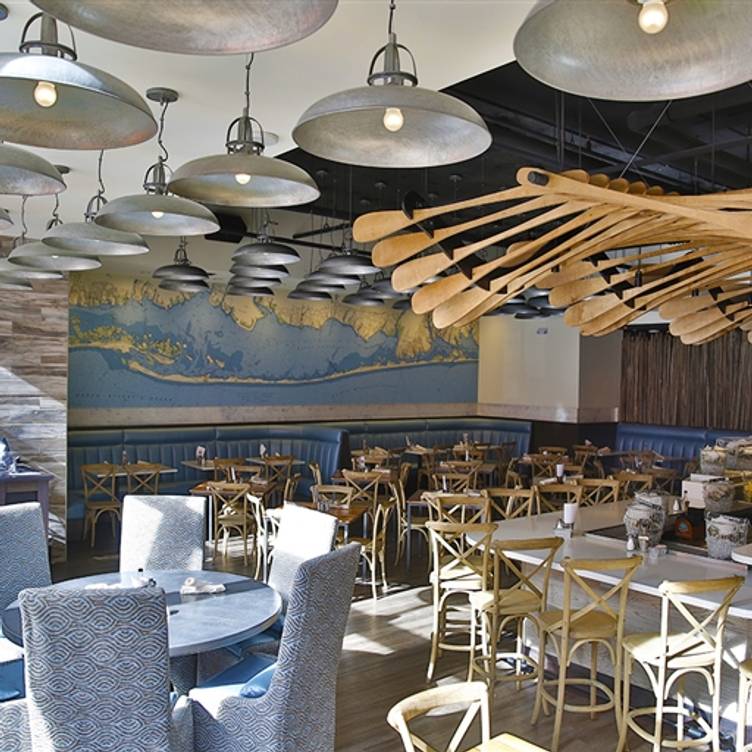 The restaurant's warm and nautical vibe makes for a laid-back experience. The best part? The menu includes delicious options like Alaskan King Crab Legs, Smoked Trout Dip, Chilean Sea Bass, and Grilled Spanish Octopus. For those curious about the lobster rolls, go for it. Choose between Connecticut or New England style, depending on if you like it hot or cold. Bite into the creamiest or the butteriest lobster on perfectly soft brioche.
The Cherry Cricket
The Cherry Cricket, a Cherry Creek North staple, came to fruition in 1945. The restaurant is expansive and colorful, with abundant indoor and outdoor seating. It's a great first date, family night, or even a solo trip spot. Known as "Denver's Best Burger," you'll want to arrive with an appetite.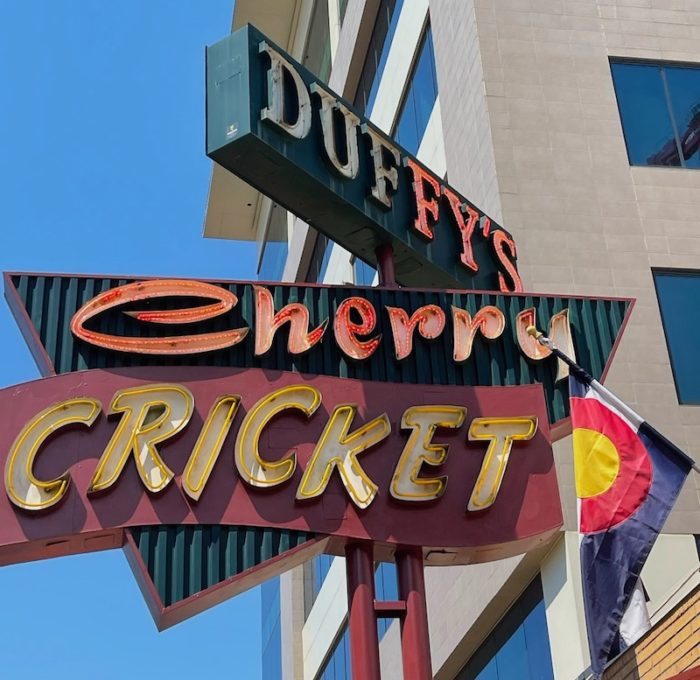 The 983 Big Cheesy won the 2022 Denver Burger Battle. If this burger special is still available, prepare to bite into American cheese, jalapeño bacon, white cheddar mac and cheese, crispy poblano, bacon jalapeño jam, and topped with jalapeño Cheetos. The Cherry Cricket should provide guests with wheel barrels because you'll leave stuffed but happy.
Chatelier and Co
For an exciting art and wine pairing, follow Chatelier and Company's Instagram to sign up for its next big gallery event. Amandine Chatelier is a French sommelier who is a cognac and brandy expert. Chatelier throws events at art galleries tantalizing your senses by pairing a piece of art with small bites, music, and delicious cocktails.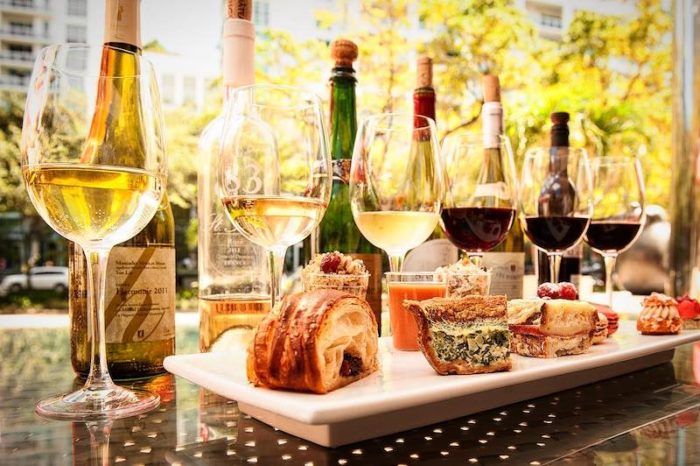 We enjoyed David Yarrow's exhibit at Relévant Galleries. One of his pieces was reminiscent of the Wild West, so we sipped on a smokey cocktail with cognac, Grand Marnier, and a splash of elderflower liqueur. The drink is paired with a slice of pecan and butterscotch pie. The sweet dessert and the cocktail's smokiness enhanced the whole gallery experience reminding you of being at home with family at Thanksgiving. If you want to learn more, check out her website at https://chatelierandco.com/.
Toro Latin Kitchen & Lounge
For another immersive experience, walk over to Toro Latin Kitchen & Lounge located inside Hotel Clio. Make it a memorable evening by taking a Peruvian ceviche-making class before your dinner reservation. Don't worry for those who aren't cooks; it's more about assembling the ceviche ingredients while Chef Oscar Padilla guides you each step of the way. The citrusy Leche de Tigre (tiger's milk) marinade was the most challenging part, and it was luckily measured out for us. We added the sashimi grade tuna, radishes, onions, sweet potato, and orange/mango sauce. It was a bright way to cleanse your palate before heading to the dining room.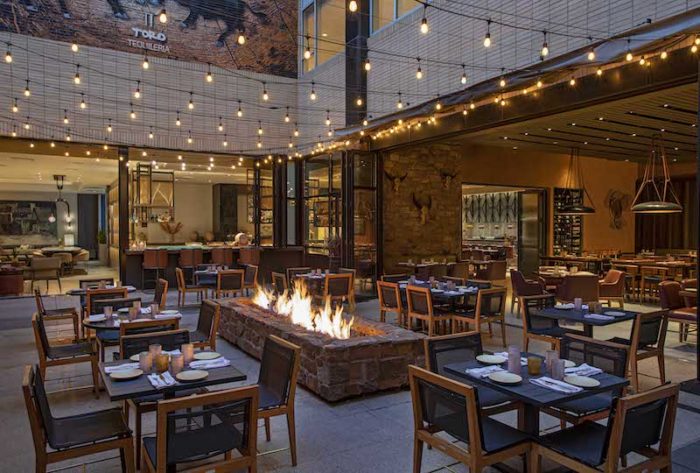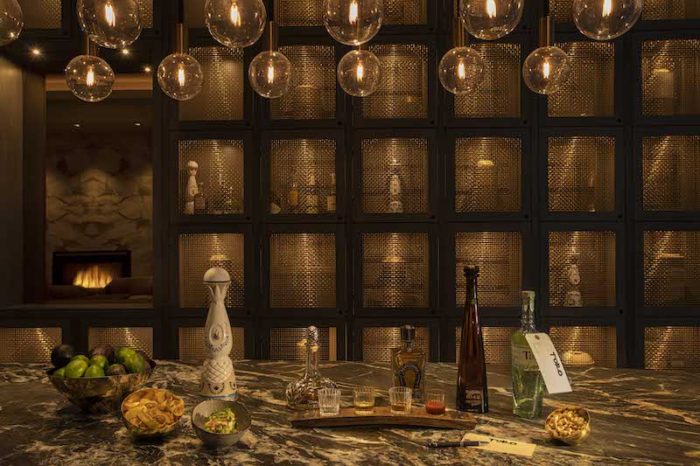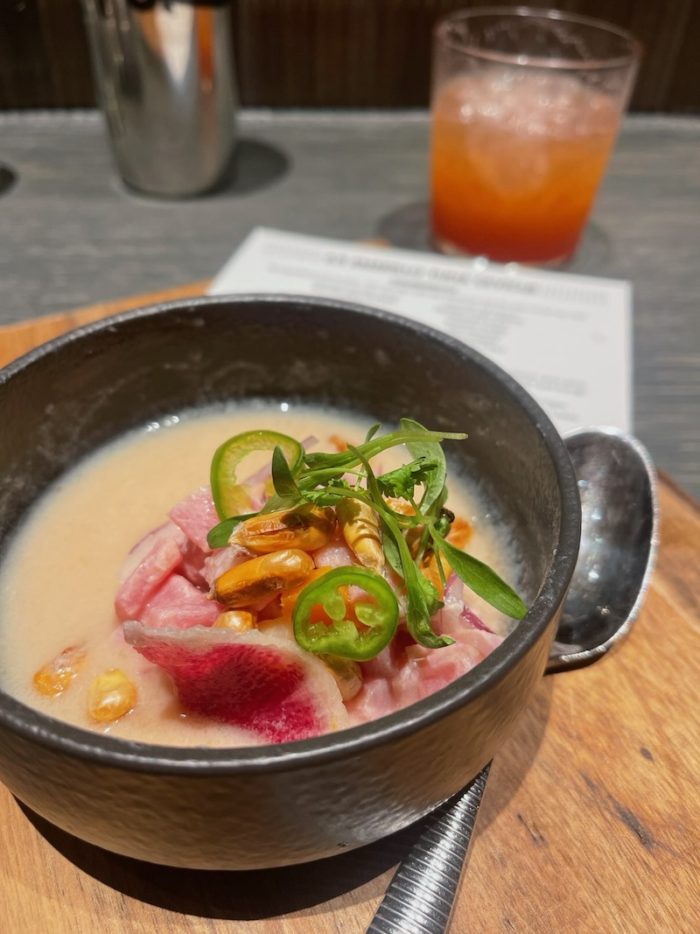 Once seated for dinner, Toro exceeds expectations by infusing South American, Chinese, and Japanese flavors. You'll want to start with the signature Mercado Margarita with jalapeño tequila, passion fruit, lime, and a lovely hibiscus-rosemary foam, which balances the tanginess with a nice blend of sweetness. Standout dinner options include the lightest and flakey sweet corn empanadas with manchego, avocado puree, and a chimichurri sauce that should be bottled and sold; it's that good. Next, consider a sushi roll like the Angry Scorpion with spicy tuna, crab, and avocado. For your entree, go for the Lomo Saltado, a Peruvian beef stir fry served with creamy jasmine rice and sweet & sour sauce. Don't leave yet because the dramatic dessert to order is the Instragrammable La Bomba. It's an edible chocolate bowl shattered in front of you, revealing an assortment of berries, scoops of ice cream, and meringue bites.
Denver Botanic
For those who need a break from eating and imbibing, you'll want to grab a car to explore the beautiful Denver Botanical Gardens. Admission for adults is $15, and you can quickly lose yourself within the 24 acres of plants, gardens, and art.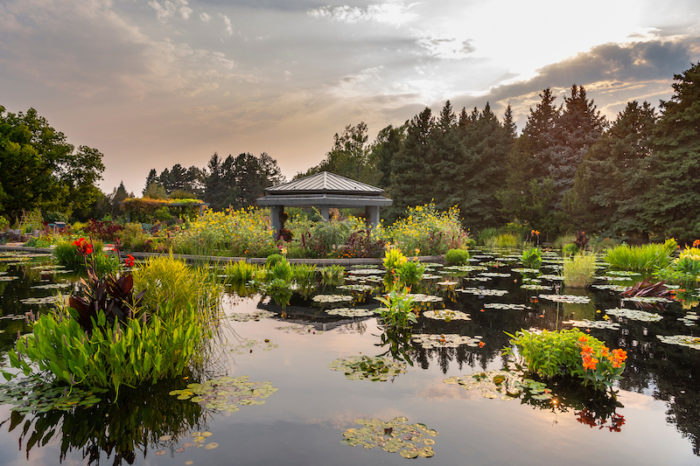 While walking around the 18 gardens internationally inspired by countries like Japan, China, and South Africa, it's fascinating to learn how these exotic plants can grow in Colorado's Denver's semi-dry, high desert climate. If you're ready for a nosh, there are two restaurants (Offshoots Café + Hive Garden Bistro) and a coffee shop (Copper Door Coffee Roasters) on the property.
CYL Sauna
For a great way to feel rejuvenated, walk over to CYL Sauna. The infrared sauna suite will have you sweating and burning calories in 40 minutes. Boost your immune system, reduce stress, and help any workout recovery.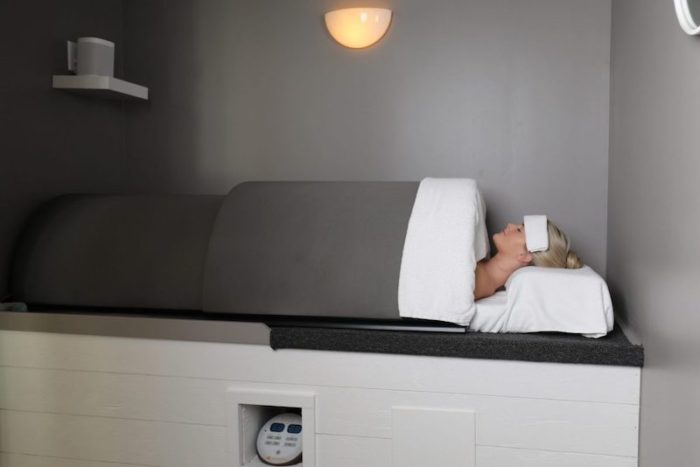 But after a long culinary weekend, sweating out everything made me feel like a new person. Once finished, drink plenty of water, stay hydrated, and enjoy the all-day calmness that comes next.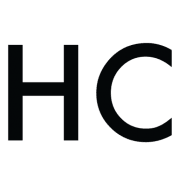 Keyla Vasconcellos
Keyla Vasconcellos is a passionate, freelance writer regarding all things food, lifestyle, and travel. She is usually searching the streets of Los Angeles for the next great bite, or she is shooting food photography for restaurant clients, or daydreaming about her next travel destination.