Need a new snack in your life? Make a batch of these Sriracha roasted nuts and have on hand a perfectly salty, spicy protein-packed snack with a hint of lime.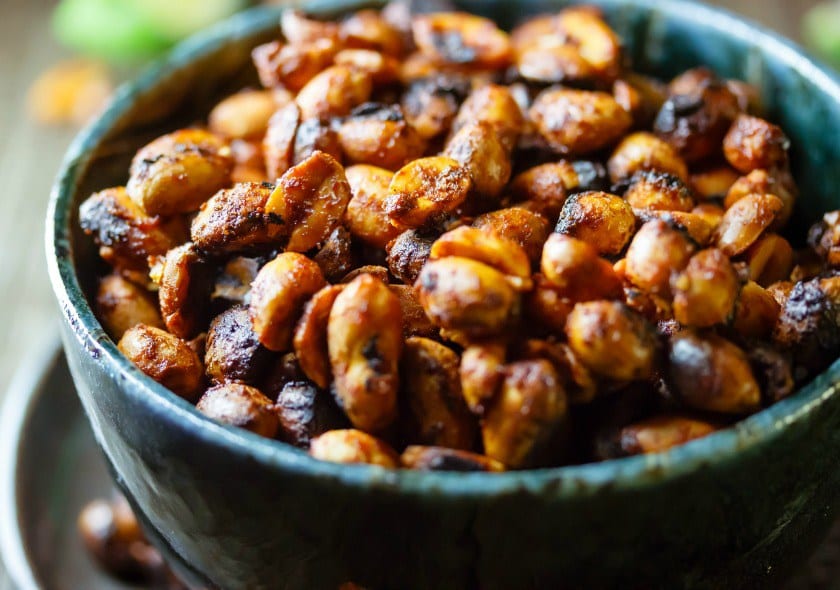 Turn up the heat with Sriracha roasted nuts! They're a healthy snack that disappears fast! Crunchy, full of protein, fiber and antioxidants. Satisfying. Mmm!
Zesty, a little fiery, makes everything taste exciting. Naturally vegan, gluten free, fat free and a little goes a long way.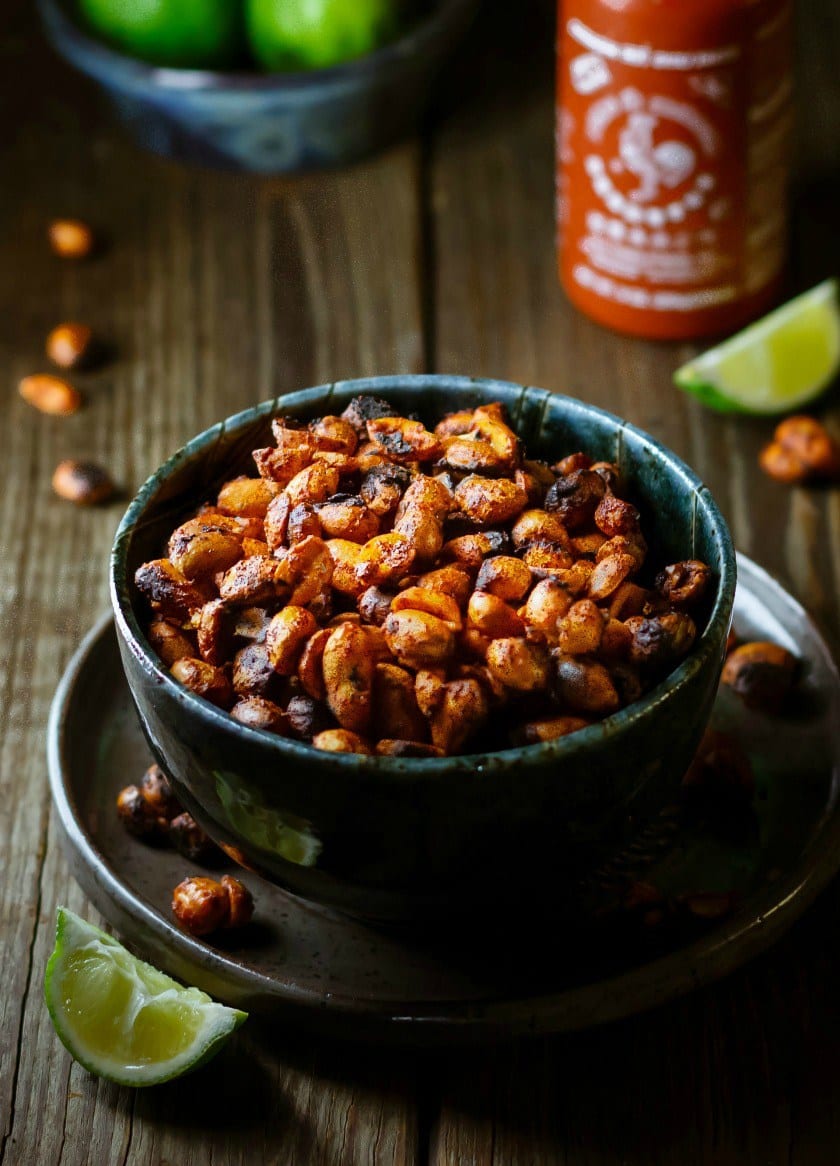 I posted a recipe for Sriracha roasted peanuts a few years ago. I thought they were great at the time. But I've been making a lot of Sriracha roasted nuts in the meantime, and I've figured out how to make them easier, healthier and yes…awesomer.
See Also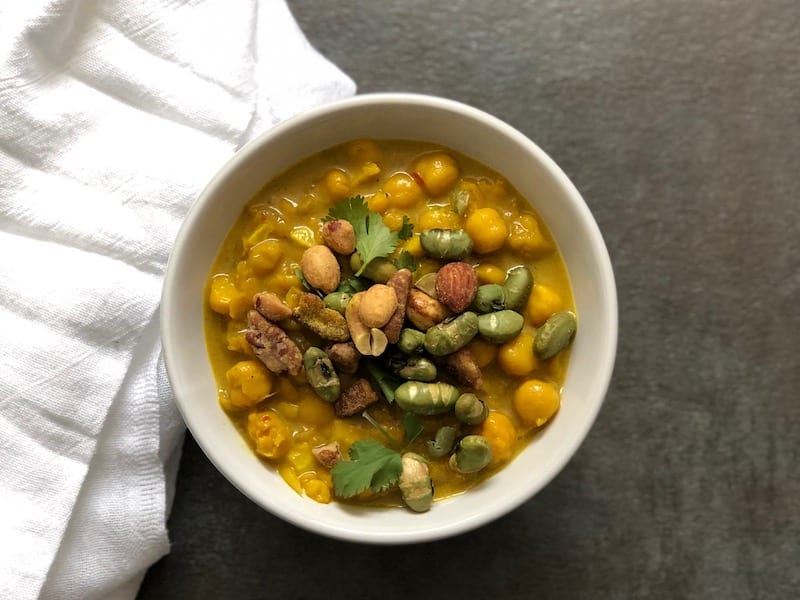 I add a little salt and a small whoop of coconut sugar to give the flavor !!! factor. I also add some lime juice for some subtle earthy tartness. Earthy tartness, that's what limes do. And do it well.
I like to use peanuts as my Sriracha roasted nuts, but you can use any nuts you like. The roasting slightly mellows the Sriracha fire and gets two (TWO) layers of spicy goodness to adhere to the nuts. The roasting time and method will be the same no matter what nuts you're Sriracha-fying.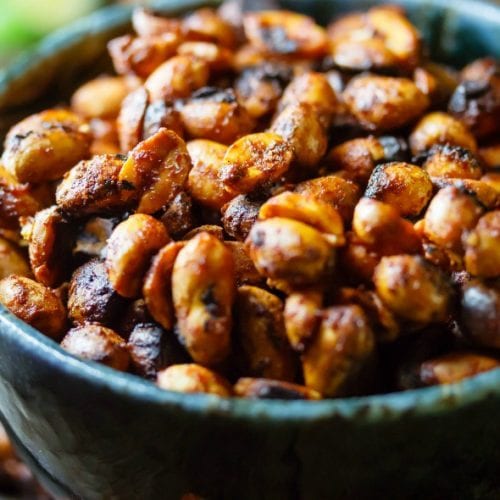 Gin Butters
Ingredients
3

c

plain unsalted roasted nuts

1

c

Sriracha

divided

juice from 1 lime

divided

2

Tbs

sugar

I use coconut

½

tsp

salt
Instructions
Heat oven to 350. Line a cookie sheet with a baking mat, or coat with nonstick spray.

Combine ½ c Sriracha, juice from ½ lime, the sugar and the salt in a medium bowl. Add the nuts and stir well to get them evenly coated. Don't wash the bowl, you'll need it again.

Spread the nuts in an even layer on the cookie sheet and bake 10 minutes.

Take them out and let them cool a few minutes.

Combine the rest of the Sriracha and lime juice in the bowl. Dump the nuts from the cookie sheet into the bowl and stir well to get them coated with the second layer of Sriracha.

Spread them back out on the cookie sheet and bake another 10-12 minutes. Let them stand about 5-10 minutes before eating. They crisp up as they cool.

They keep at least two weeks stored in a jar or airtight container.
Gin Butters
Gin's a crazy food romantic who's head over heels for big flavors and fresh, healthy ingredients. She's extra-inspired by Indian, Mexican and Indonesian cooking, and will put peanut butter on just about anything.