Turn regular old peanuts from boring to sweet and spicy with this delicious recipe for a perfect beer snack.
By Tamara Novacoviç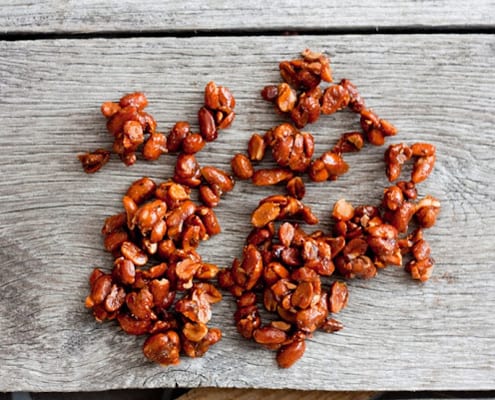 Perfect Beer Snack - Honey and Chili Roasted Peanuts
Turn regular old peanuts from boring to sweet and spicy with this delicious recipe for a perfect beer snack.
Ingredients
8.8 oz (250 g) salted peanuts
2 oz (60 g) honey
salt
powdered chili
Instructions
Preheat oven to 356 F (180 C). Combine peanuts with honey and spices and arrange onto a baking tray lined with parchment paper.
Bake for 20 minutes. Occasionally stir with fork to turn them over, so that one side doesn't burn.
Let cool and stir with fork occasionally, so that it doesn't stick together. Serve.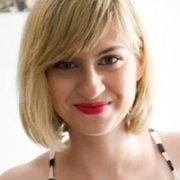 Tamara Novakoviç
Tamara Novakovic is a passionate self-taught cook, food blogger, freelance food writer and photographer behind bite-my-cake.blogspot.com. Her life journey has led her through Faculty of Humanities in Zagreb, Croatia to discovering passion for making cakes. She is currently a weekly food columnist for Croatian newspaper V magazine and food magazine Repete.