Maria Romano whips up a crispy and savory cake of egg and zucchini.
By Maria Romano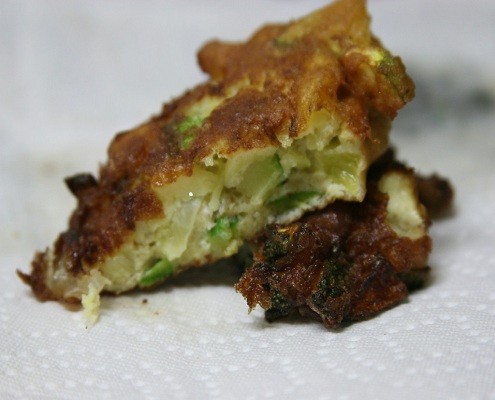 As you know, dear reader, great food need not be complicated or difficult to make; the best foods are simple, unpretentious, and fun to create and eat.  This frittata fits the bill and then some- make a quick batter, fry crispy golden, consume!
This recipe was developed by my grandfather, who sold zucchini frittata (along with artichoke and abalone- those were the days)  in his deli.  His goal was to make them sandwich-sized without cutting (as you would a traditional, pan-sized frittata) and to increase the delectable fried surface area. Also, it's easier to simply fry a pattylike cake than go through all the oven and flipping stuff with your typical big frittata.  Also, this frittata is actually fried, so the name is accurate.  Fancy that.  Anyway, the resulting mini frittata is perfectly sized for a sicilian roll and full of the addictive caramelized delight that only onions and eggs can give you.  The frittata developed a cult following at his deli.
Eat it with a simple salad or drizzled with balsamic vinegar to cut the grease.  And since you're already eating so much delicious oil, why not throw it on a beautiful roll made of durum wheat.

A crispy and savory cake of egg and zucchini.
Ingredients
1 yellow onion, chopped
2 tbsp (30 g) extra virgin olive oil
1lb (.5 k) zucchini, sliced very thinly with each slice quartered
6 eggs, beaten
handful grated pecorino romano (about ½ cup, or 120 g)
handful bread crumbs (about ½ cup, or 120 g)
salt, to taste
pepper, to taste
mix of canola/vegetable and olive oil for frying
Instructions
Cook onion in oil at low heat until extremely soft and "melted", about 25 minutes.
Mix eggs, onion, zucchini, spices together. Add cheese and bread crumbs a little at a time until it has a batterlike consistency.
Spoon batter into hot (not boiling!) oil. Fry, flipping halfway through, until cooked all the way through (varies, but usually about 5 minutes per side; until the middle is not jiggly). Drain on towels.
EAT!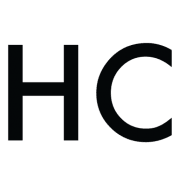 Maria Romano
Maria Romano is a recipe creator and ingredient huntress by day and contributor to Honest Cooking by night. Her culinary affinities and inspirations include food history, food in art, spices, exotic ingredients and anything else that catches her eye. You can read about her (sometimes mis)adventures on her blog, Arbiter Elegantiae.