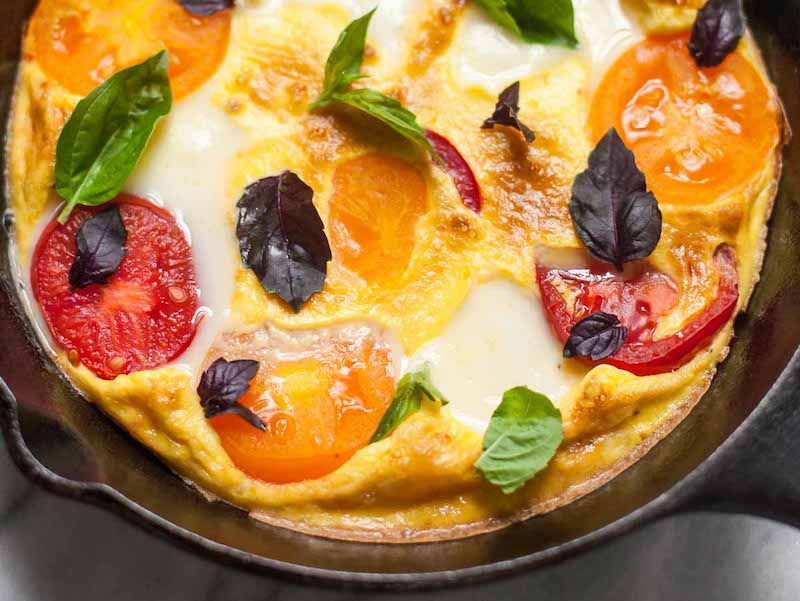 This caprese frittata is a fast and delicious way to showcase summer's bounty. It's just as welcome for dinner as for breakfast!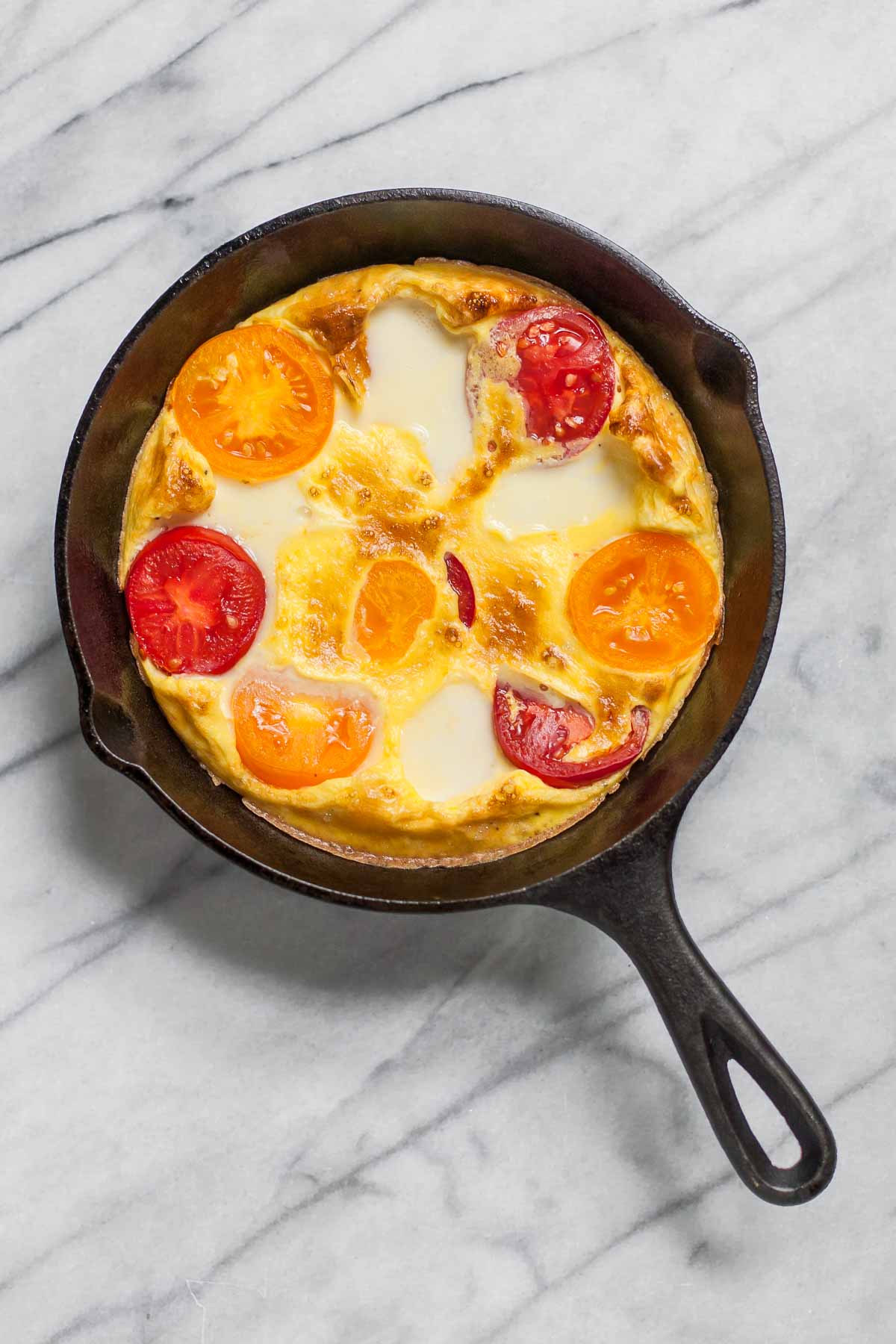 My theme this week is caprese everything. These delicious tomatoes and basil from Big Sycamore Farm were just begging to be paired up with some fresh mozzarella and turned into all sorts of caprese things. The other night I made a classic caprese salad, then last night I made caprese sandwiches that were devoured before they could be photographed. And this morning I woke up with a hankering for a caprese frittata.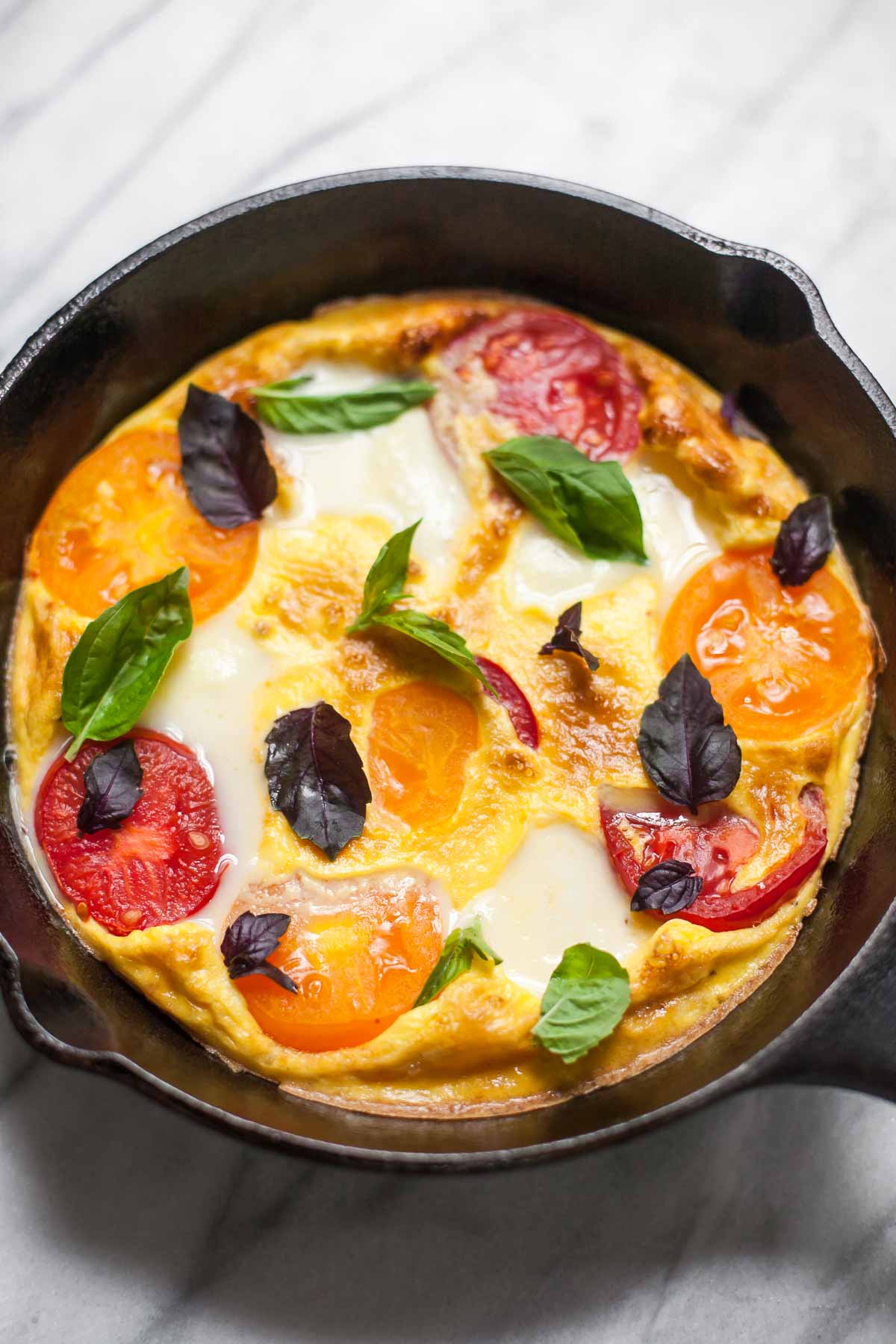 Caprese frittatas are easy to make, fast, beautiful, and healthy. Packed with flavor but low in carbs, they're a great way to start your day and are also perfect for a simple summer dinner. They taste almost like pizza, but are so much quicker to make.
Here's what you do: beat some eggs with a little cream and throw them into a hot skillet. Slice up some tomatoes and fresh mozzarella and throw those on top. Stick the pan under the broiler until the eggs are set, sprinkle with basil, top with a little dressed arugula, and drizzle with balsamic. Done and done.
Don't want to mess around with the arugula? You can totally enjoy this without. I really like the greens on top, though–they give this caprese frittata an irresistible salad pizza vibe that takes me back to all my trips to the CPK in the mall during high school. (Of course, this frittata is much fresher and tastier than anything I ever had there!)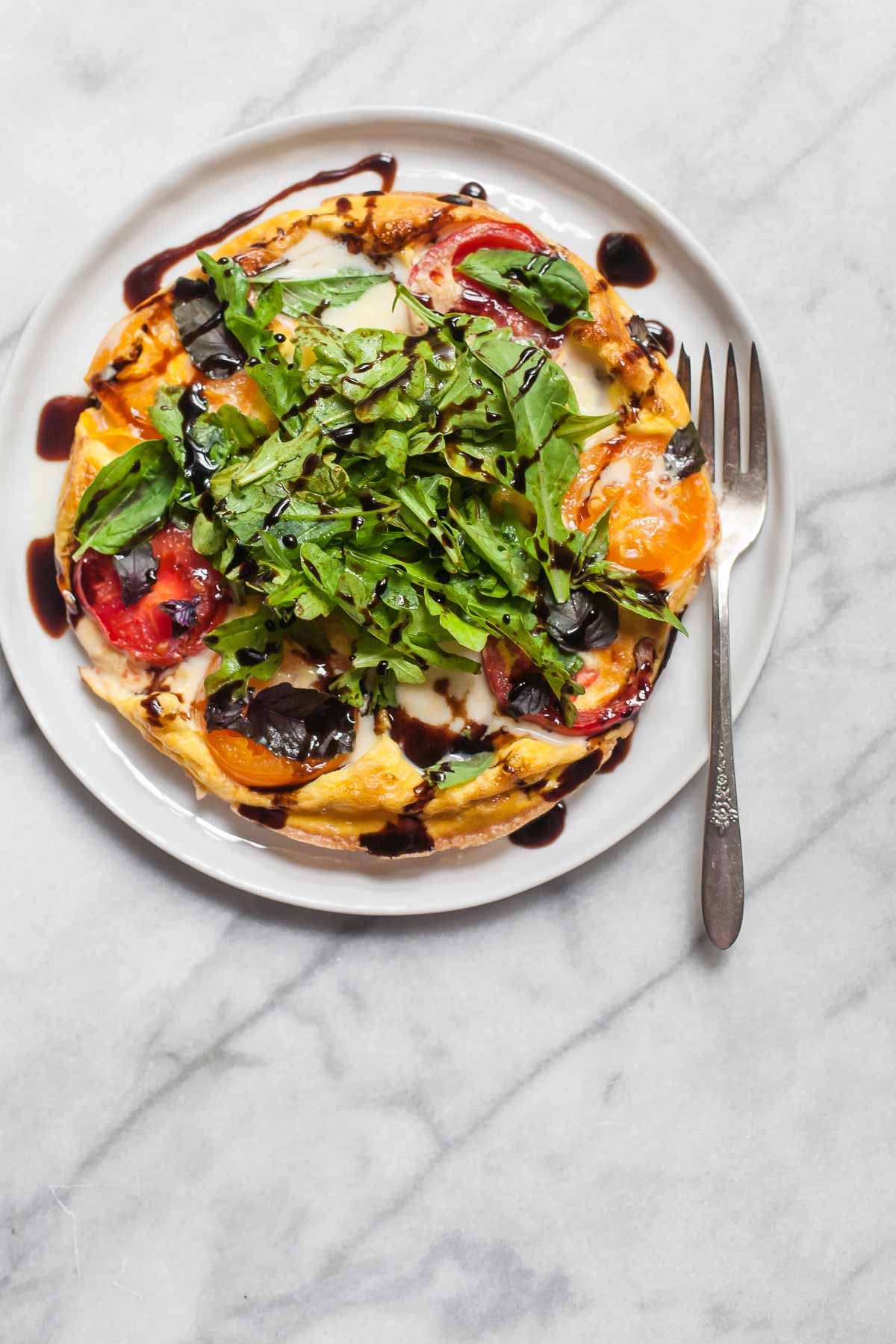 What other caprese things should I try? I'm thinking a caprese galette might be next–just like this one but with slices of fresh mozzarella tucked amongst the tomatoes. Then maybe caprese-stuffed zucchini? The possibilities are endless!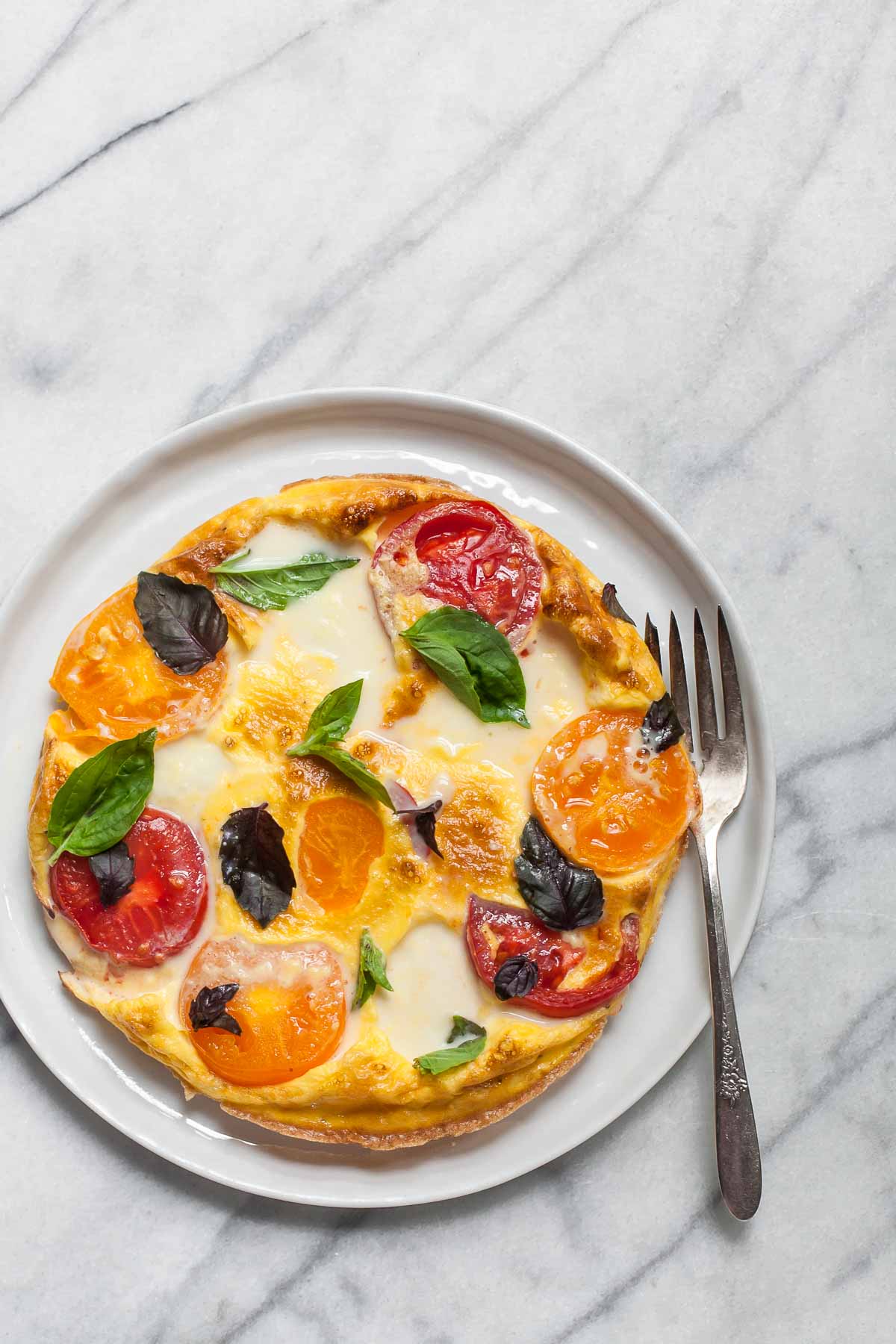 Becky Winkler
Becky Winkler is an enthusiastic eater who shares paleo and gluten-free recipes on her blog, A Calculated Whisk. She enjoys chopping chocolate, salting dessert, searing short ribs, and taking pictures. In her other life, she's a grad student in Boston.