California Love – Plantains Foster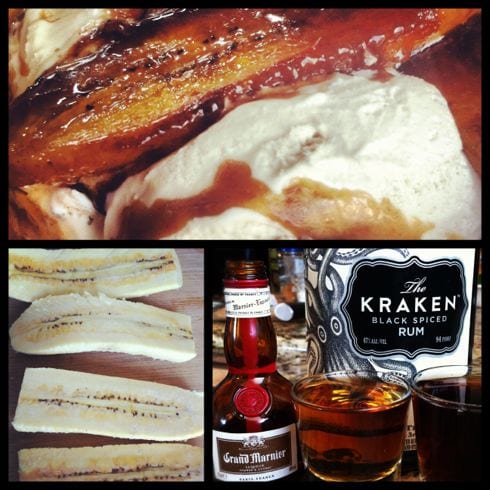 Bananas Foster originates in New Orleans with the basic ingredients of brown sugar, butter, cinnamon, dark rum and banana liqueur.
By Olivia Caminiti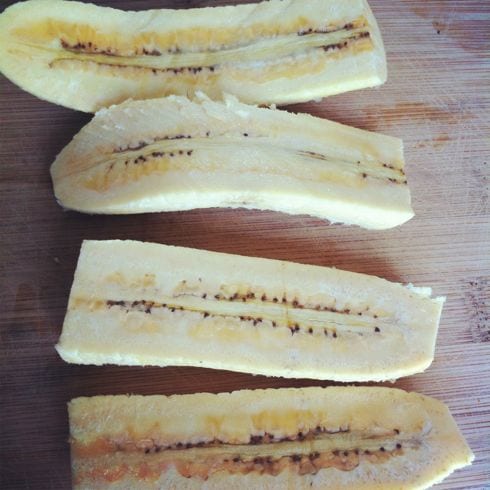 Bananas Foster originates in New Orleans with the basic ingredients of brown sugar, butter, cinnamon, dark rum and banana liqueur. California decided to create its own take on this recipe to accomplish the same end goal: deliciousness. Using a very ripe plantain allowed for a lower sugar content to this satisfyingly sweet dessert. This contrast is what gives it a twist and allows the recipe to stand on its own as the bold cousin the of the classic.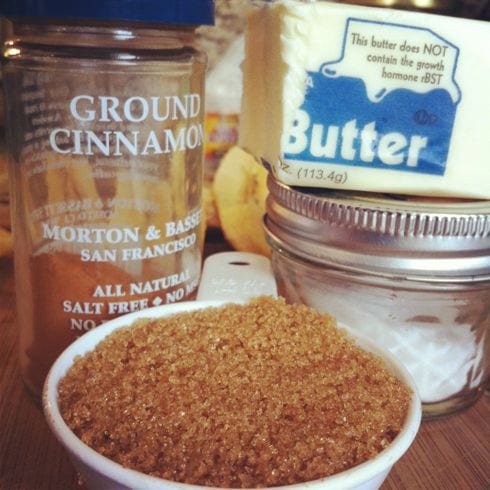 Adding a pinch of salt takes flavors to the equivalent of a color-boost to a photograph; it makes all the ingredients standout. Use good cinnamon. Why? Because when it comes to spices there is no excuse for fillers or unnatural ingredients. It is the essence of a flavor so don't fake it.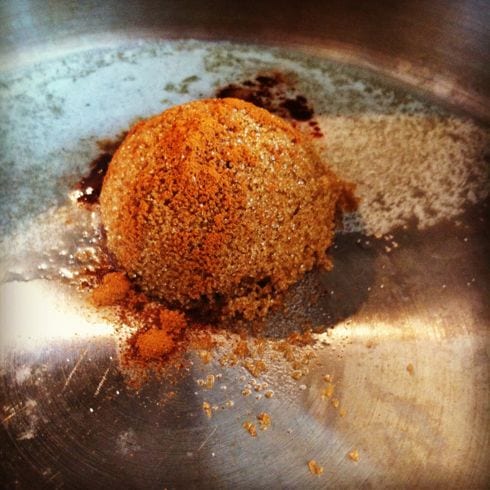 Breathe deeply at this step. The smells this family of ingredients exudes as they start to mingle will make you almost as excited as the plantains are as they are added to the mix.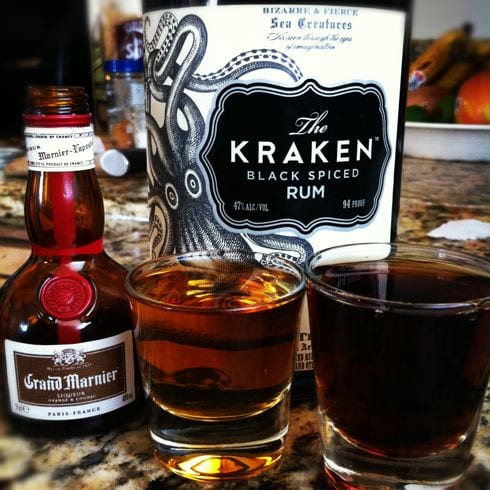 See Also

The decision to use Grand Marnier instead of banana liqueur came purely from my love for the flavor of orange in sweet treats. The citrus flavor is a great complement to the plantains and brightens the dish. Plus, I am honoring the plantain instead of the banana so I didn't want to offend the star of the dish.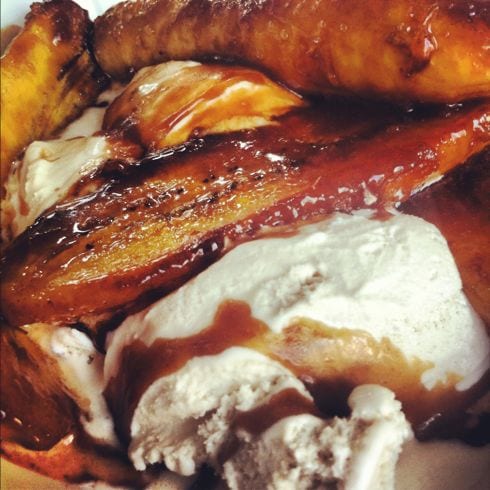 Thus a dessert is born… Let me introduce you to, Plantains Foster.
California Love- Plantains Foster
California's take on a New Orleans dessert.
Ingredients
1 well ripened plantain
¼ cup (59g) brown sugar
1 Tbls. (14g) organic butter
pinch sea salt
¼ tsp. (2g) cinnamon
1.5 fl.oz. Gran Mariner
3 fl.oz. Kraken dark rum
2 scoops Petaluma Creamery vanilla ice cream, or other awesome vanilla ice cream
Instructions
Cut plantain lengthwise and then in half to have four pieces, reserve.
In a medium saute pan, melt and combine butter, brown sugar, cinnamon and salt over medium-low heat.
Add plantain pieces and cook until soft, turning in sauce occasionally; 2-4 mins.
Carefully add all shots and catch flame to burn off alcohol; remove from heat.
Scoop 2 scoops vanilla ice cream into each bowl and top with plantains and sauce. Serve immediately.
Enjoy & repeat!
Notes
Please, please, please use an awesome ice cream!
Olivia Caminiti
Olivia's passion for food is rooted in California's Bay Area though now regrowing in Austin, Texas. She mixes with her travel experience, eye for beautiful food and intuition to find the next ingredient to keep a balance in life. See what she incorporates next and check-out her website at oliviacaminiti.com