Sponsored Post: We've teamed up with Eggland's Best to bring you delicious breakfast to dinner or dessert recipes using their nutrient-rich eggs.
Need an easy packed lunch, breakfast to take on the go or a quick dinner? This frittata sandwich is here to save the day.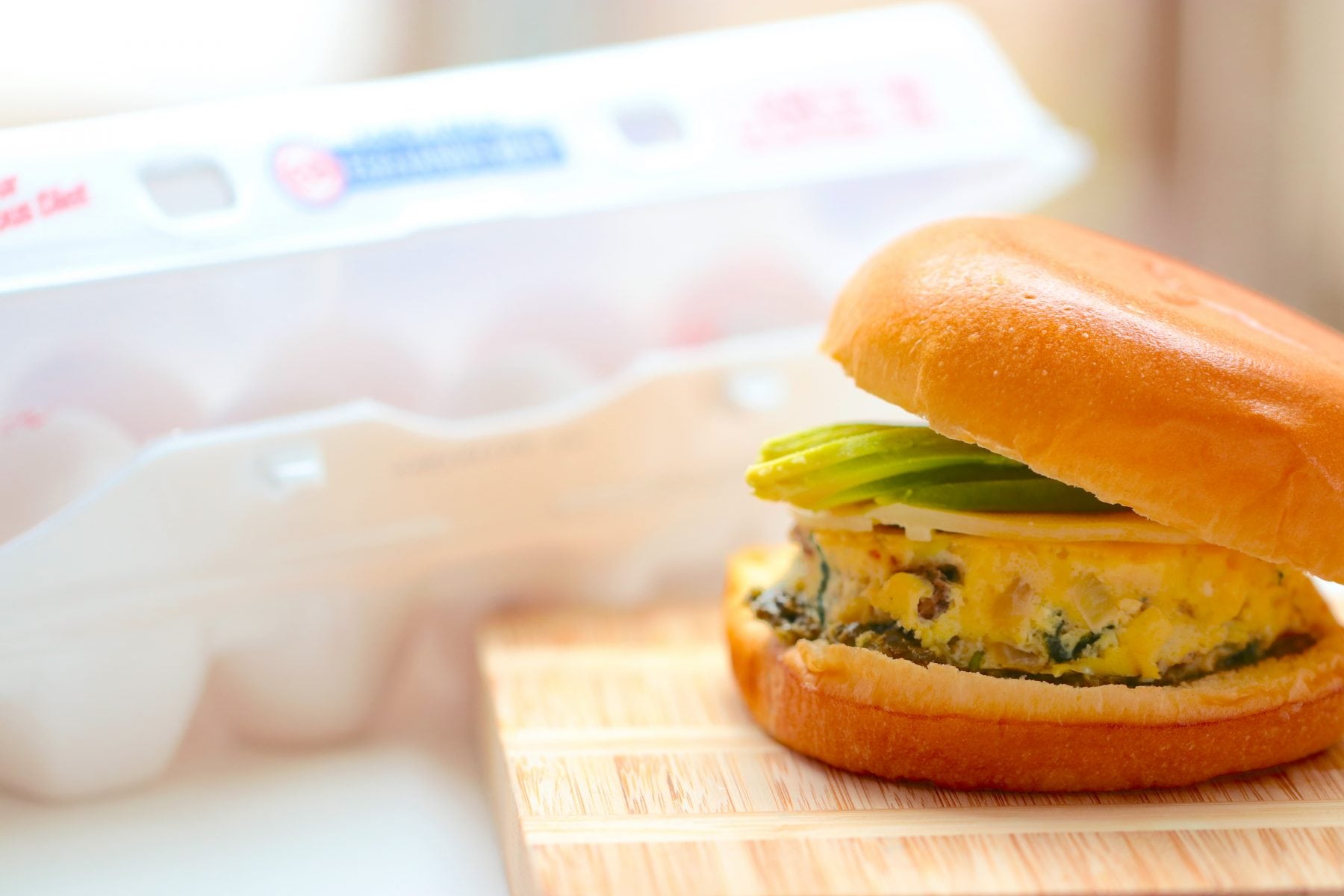 We love meal-prepping. There is something so soothing and satisfying about getting your meal and nutrition to align with your schedule. This frittata sandwich makes our taste buds happy, our meal-prep-loving hearts sing, and it packed with veggies and protein.
So here's the meal hack: Prep the egg frittata, loaded with sauteed greens and sausage, if desired, the night before. Simply saute the greens, whisk the eggs and bake in the oven until set.
Then, the next day, all you have to do is cut the frittata and serve on your favorite bread (we love this sandwich on an herbed focaccia) with pesto, cheese, fresh arugula and a sliced tomato and avocado. Bada bing bada boom! Lunch/brunch/dinner/a picnic is served!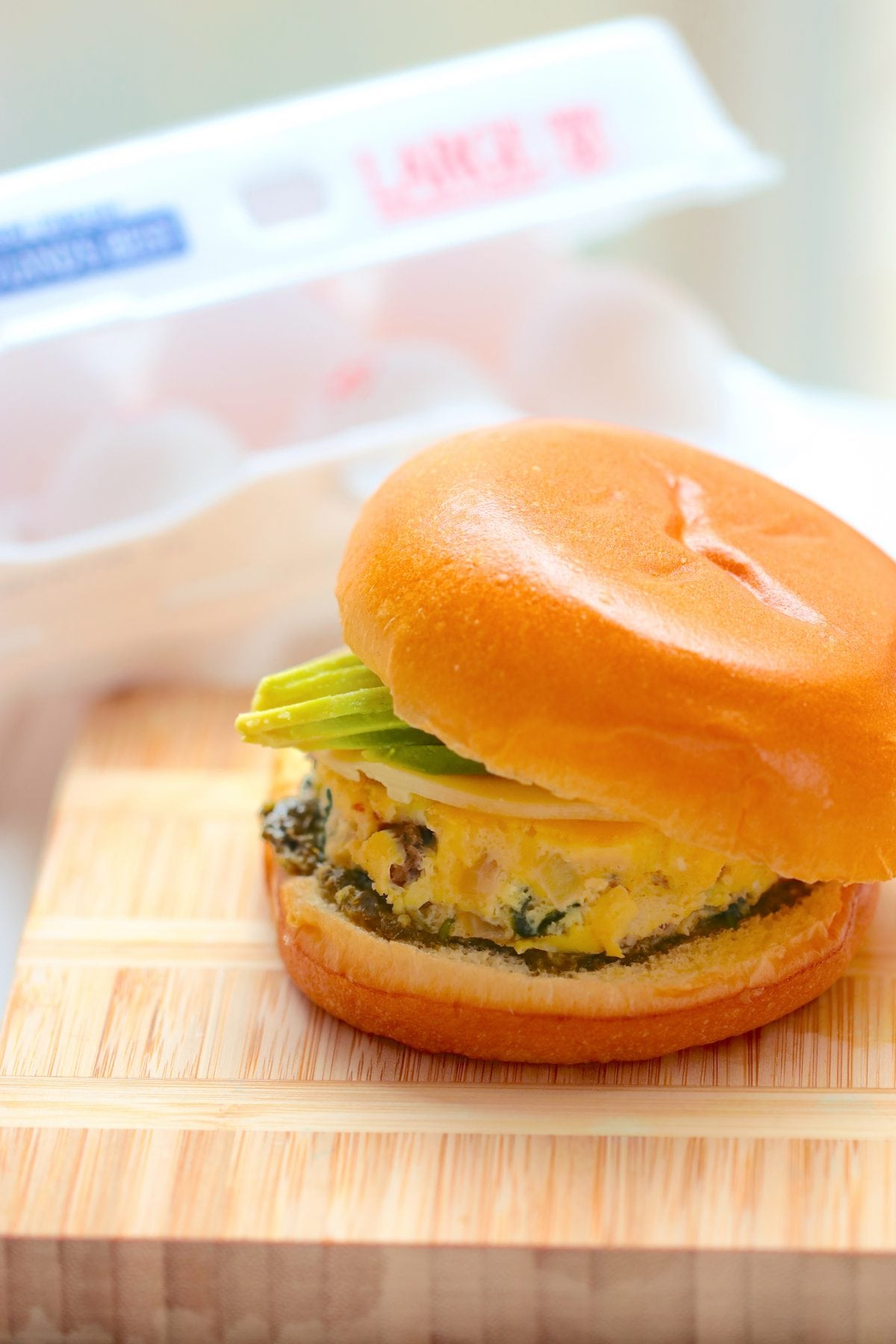 Being loaded with eggs, you obviously know that this sandwich is loaded with protein. But what about everything else it is loaded with? Our frittata is made with Eggland's Best eggs. Did you know that Eggland's Best eggs have double the Omega-3's and Vitamin B12 as compared to ordinary eggs? Plus so many other bonuses. #winning!
Check out the video below to learn how to make it and click here to get the full, written recipe.