By the glass or by the bottle? French or Chilean? Big names or independent labels? Tim Elliott guides you to finding the best wine values on a restaurant wine list.
By Tim Elliott
One of the most stressful moments for a lot of business travelers is not when the client has an objection or asks a difficult question but when they are handed the wine list. Depending on where you are dining this can be a selection of a few dozen to several hundred choices or even more in some cases. And since wine is a profit center in restaurants (at least here in the U.S.) you will often pay two or three times the retail price for what you select. Since everyone wants a good value whatever their budget, here are the factors I consider before selecting a wine in a restaurant.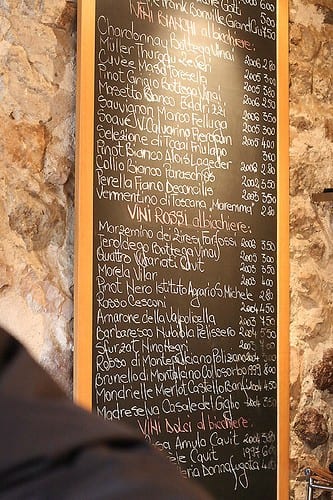 Don't buy wine by the glass – Unless you are only drinking one glass at a table where no one else is enjoying wine then wine by the glass at most restaurants is not a good deal. Sure, they let you skip around and try new wines but rarely is that worth the $9-15 charged per glass. Instead look to see if they stock half bottles or sell wine by carafe. In some cases, you will get a better deal by choosing a full bottle and just drink half leaving the remainder or, where the law allows, taking the unfinished bottle with you after your meal.
Don't buy the least expensive wine on the list – All restaurants have a price floor for wine and generally pick some pretty poor values to populate the bottom of the list. I always look $5-10 from the price floor when assessing the selection in a restaurant. Most times, this is where the best values are to be found. At the other end of the spectrum, higher priced wines tend to get lower markups unless they are one of the famous brands (see below) so also check out the higher priced selection if your budget allows.
Find out what the wine buyer likes – On most restaurant lists compiled by a wine buyer or sommelier you will get a sense for what they personally like from the selection. For example, if they have a lot of Rhône varieties on the list, I would narrow my selection down to these. Same for Burgundy, Cabernets or Italian wines. Much can be learned from just looking at what the selection is and narrowing the choices based upon what appears most from a region or variety perspective, then factor in your budget.
Ask the sommelier for advice – If you are in a restaurant with a sommelier ask them for a few picks. Give them an idea of what food you will be eating and what your general price range is and then put them to work. After-all, you are paying for their services in the marked up bottle price. I know a fair amount about wine but often get some great values I've missed on the list by just asking the sommelier.
Look to non-mainstream regions and varieties – Instead of ordering that Napa Chardonnay, Chilean Merlot or red Bordeaux blend look beyond the well known varieties and regions. Like Pinot Noir? Look for them from emerging regions like New Zealand, try an Oregon Gamay Noir or Beaujolais (many 2009's, which should still be on most wine lists, are outstanding). Instead of Chardonnay try Viognier, Marsanne or Roussanne. Many times the best values on a restaurant wine list come from these slightly "off-the-radar" varieties or regions.
See Also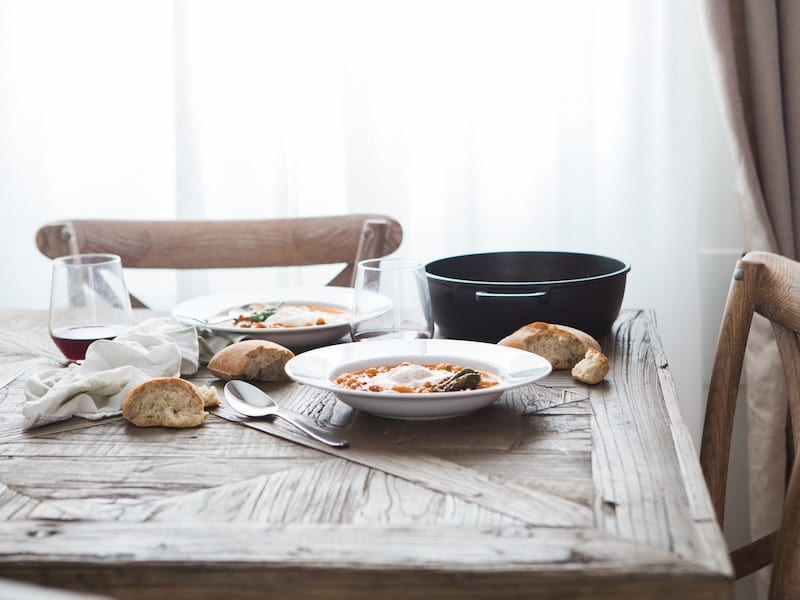 Don't buy brand names – Scan a wine list and you will see a lot of brands with big reputations. Opus One, Domaine de la Romanée-Conti, Château Pétrus, Dom Pérignon. While these might be nice wines to have with dinner they are likely to be the worst values on the list. Instead look for lesser known names or second labels of more famous producers. Leave the famous wines for billionaires and celebrities to splurge on.
Use the technology at hand – These days most business travelers have some sort of smartphone with a web browser. If you have an iPhone or Android smartphone apps such as Hello Vino or Cor.kz can be used to narrow down your choices. Both Wine Advocate and Wine Spectator have useful mobile-friendly websites for subscribers, as well.
These are not hard-and-fast rules, as I still order my share of wine by the glass, but if you follow one or more of these suggestions you will likely end up with better values.
Tim Elliott
Tim Elliott is a marketer, blogger, and podcaster based in the Twin Cities. In 2004 he created Winecast, the first wine podcast, which is also a wine blog. He has also written about wine for Minneapolis City Pages and Vineyard & Winery Management Magazine.