There's no reason to buy fondant when you're just a few ingredients and this step by step guide away from cheaper home made fondant of the highest quality.
By Tamara Novacoviç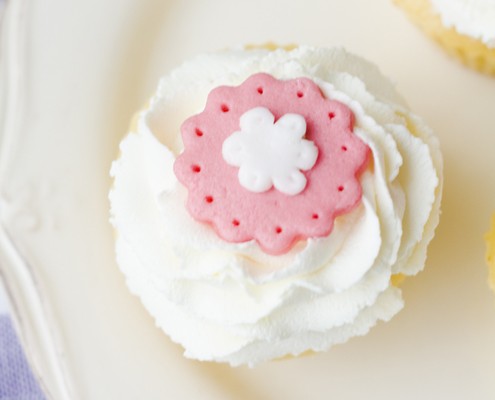 Have you ever made your own fondant, or bought a cake covered in it? If you've seen shows like Cake boss or Ace of cakes, you know what I'm talking about.
Fondant is an icing-like substance used to decorate or sculpt pastries.  There are several types (a couple of times I made fondant by melting marshmallows) but the one I will show you here turned out to be the best for sculpting and covering cakes. I am personally not fond of fondant and when I eat a cake covered with it, I discretely remove it and eat the rest of the cake. However, certain types of cakes require sculpting and covering up with fondant, most often wedding, birthday or other celebration cakes. Of course you can decorate these cakes with icing, chocolate etc. but sometimes people ask specifically for a certain shape of cake, figurines on top of it and so forth.
This recipe is actually really simple and anyone can make it at home. There's no reason to buy fondant when you're just a few ingredients and steps away from cheaper home made version of high quality (given that you don't own a bakery or pastry shop and you make fondant occasionally at home in small or medium quantities). This is called rolled fondant and it consists of gelatine (or agar in vegetarian recipes), water, fructose, powdered sugar and food-grade glycerine, which keeps the sugar pliable and  creates a dough-like consistency. Where I come from, people often ask me where to find "this glycerin thing"; it's the most simple thing to buy – in every drug store. Once you've made this type of fondant, roll it out like a pie crust and cover a cake with it. You can also let your imagination flow and create different types of figurines that fit the theme of the cake. You color it with food colors. It's best to use gel colors: apply the color with toothpick into the fondant. Then you knead it like dough to spread the color evenly. If you use liquid colors, add them to the fondant before you add the powdered sugar.  Also, before applying rolled out fondant onto the cake, you will need to cover the cake with icing. I like to use a thin layer of regular buttercream. The fondant sticks nicely to it. This recipe is adapted from here, where you can check out a great video on how to make rolled fondant.
There are numerous tutorials about making different shapes from rolled fondant over the internet, so check them out if you're interested.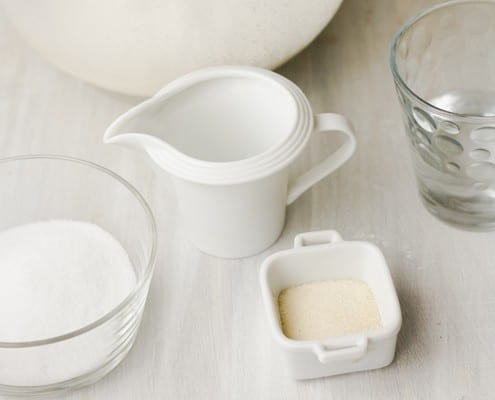 step 1: assemble all the ingredients
step 2: dissolve gelatine in cold water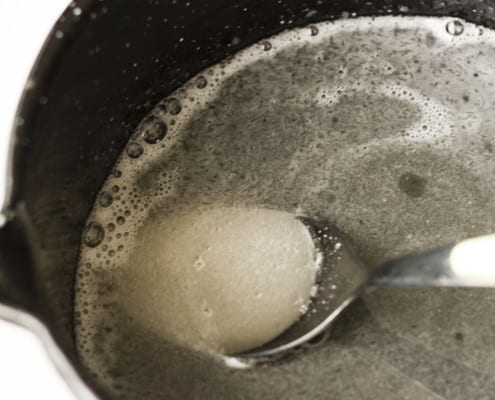 step 3: heat fructose with water, add gelatine to it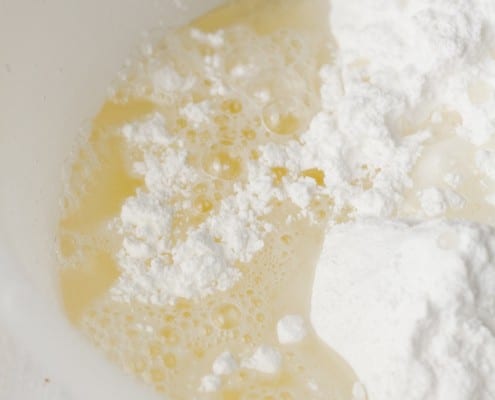 See Also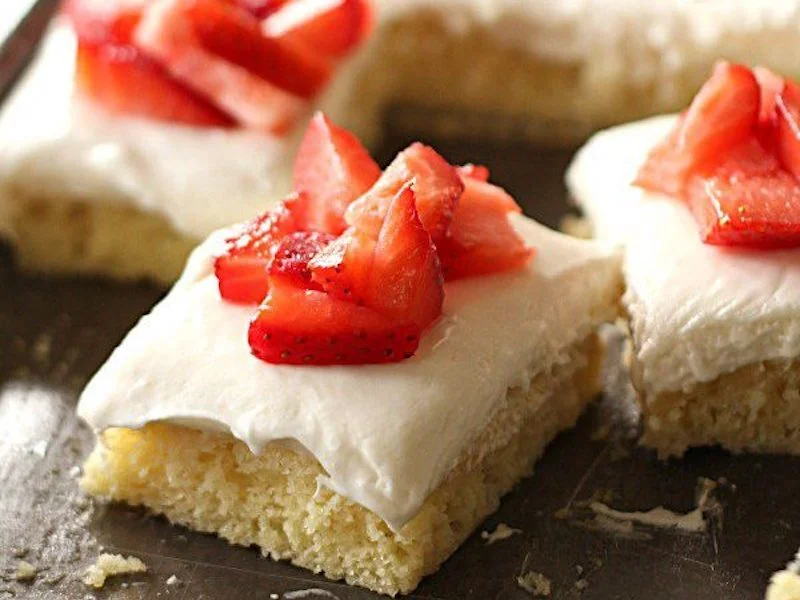 step 4: add the mixture to the powdered sugar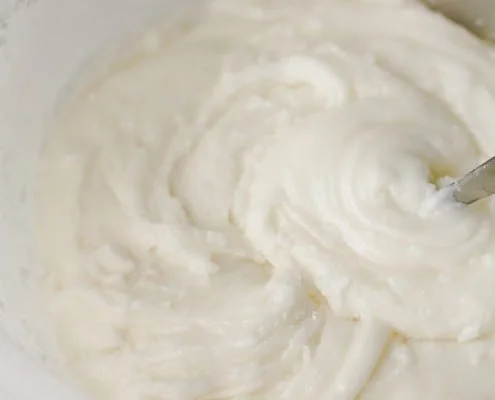 step 5: stir with spoon to combine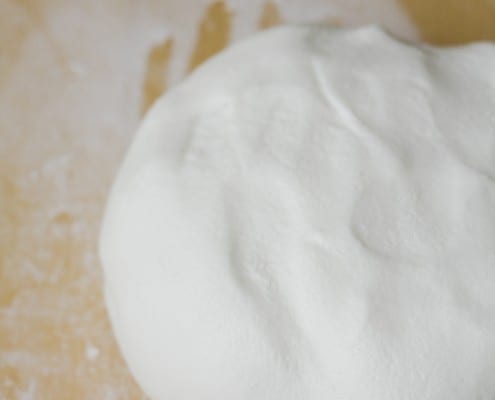 step 6: knead on working surface using powdered sugar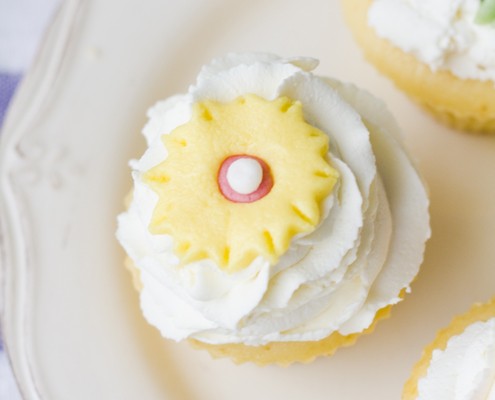 How to make your own fondant
It's actually easy to make your own fondant. If you wish to occasionally decorate birthday cake with it, or if you're making a wedding cake, rolled fondant is very convenient.
Ingredients
0.70 oz (20 g) powdered gelatine + ⅕ cup (50 ml) cold water
3.3 oz (100 g) fructose + 1½ tbsp (20 ml) water
1 tbsp glycerine
30.4 oz (900 g) powdered sugar
Instructions
Dissolve gelatine in cold water. Let stand for a few minutes.
Combine fructose with water and heat until it boils, stirring. Let it boil for 30 sec. and remove from heat. Add gelatine and glycerine. Combine.
Add the mixture to half of the powdered sugar, stir with spoon to combine. Gradually add the rest of the powdered sugar. Turn onto working surface and knead until it comes together.
Leave on working surface for 30 minutes so that it cools.
Keep covered in plastic wrap, in an air-tight container on room temperatures. If you don't use all at once, it might harden, so heat it in microwave for 4 seconds, it will become pliable again. It stores well for 1 month, but it's best to use in 2-3 days.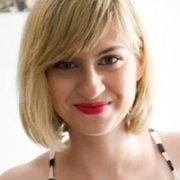 Tamara Novakoviç
Tamara Novakovic is a passionate self-taught cook, food blogger, freelance food writer and photographer behind bite-my-cake.blogspot.com. Her life journey has led her through Faculty of Humanities in Zagreb, Croatia to discovering passion for making cakes. She is currently a weekly food columnist for Croatian newspaper V magazine and food magazine Repete.