Mandy Baca interviews Jonathan Cristaldi from the wine website The Noble Rot.
By Mandy Baca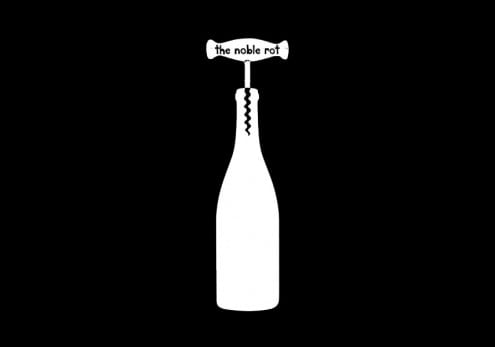 For many, noble rot is a pesky little bugger that grows on wine grapes and destroys them. On a brighter note, The Noble Rot, the website not the grey fungus, will have you glued to your computer screens for hours, if not with its intelligent humor than by the ever growing compendium of wine information. Like a Wikipedia for wine, covering all aspects of the subject, including non-related topics like art, technology, and literature.
Enter Jonathan Cristaldi, the man behind it all.
Give me a bit of background about yourself just so readers know who you are and where you're coming from.
I grew up in a one-stop-light town in upstate New York, was educated at Purchase College (SUNY) and beginning in 2005 spent the first three years of my New York City existence performing with a notable avant-garde theatre company called Sponsored By Nobody. Simultaneously, I was creating my own multidisciplinary works, which are best described as "spectacles," and presenting them in warehouses, lofts, found-spaces in Brooklyn, eventually ending up with a few residencies at Collective: Unconscious and Dixon Place (dixonplace.org). So, my background is in performance and storytelling – and I've a passion for wine and food which slowly became intertwined with my theatrics. In 2008 I began hosting dinner parties and wine tastings that blurred the line between social dining and performance. Since then, I've continued to host social dining experiences, fostering a community of wine, food and artistic enthusiasts.
What is The Noble Rot?
The Noble Rot is the anti-snob of the wine world; a traveling wine saloon that sees tasting experiences as the mingling of personalities, knowledge-seekers and people who are passionate about wine and food. We host events on a monthly basis where social discourse and experiential learning fuels our tastings. We often will partner with supper clubs to host unique events in interesting spaces – there's live music or performance, almost always a winemaker or wine aficionado present (who has many more accolades than I!) so that our guests can engage with them, myself, each other, comfortably while tasting, experiencing and learning at their leisure.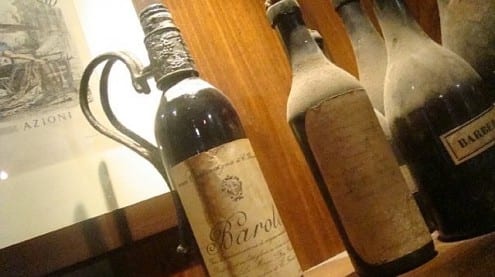 How did you come up with the idea for The Noble Rot?
I've always been a big fan of Garrison Keillor – his ability to tell engaging, thought-provoking, impressionable stories is unparalleled. I wanted to know if there was a way to combine the art-form of storytelling with the tasting of wine, as a means of creating memories and educating. Behind every bottle of wine is a great story and a story that has the potential to leave a lasting impression on the person hearing it. The genesis of The Noble Rot came out of my efforts to combine social events and storytelling with the hope of leaving lasting impressions on our guests about a particular varietal, region, winemaker or style of winemaking. After three years of events, our platform is ever-changing and our tastings blend elements of the original intent with new and exciting ideas, collaborators and possibilities.
What do you want readers to get out of The Noble Rot?
Confidence. I'd like readers who visit Winetology and guests who come to our events to leave a little more confident in themselves, their knowledge and ability to identify wines they love, as well as wines that don't appeal to their palate.
Tell me a bit more about this Titanic Dinner.
Chefs Rob McCue (Season 8, Hell's Kitchen, Fox) and Adam Banks (Chef Roble & Co., Bravo TV), approached me a little while back to help orchestrate the last meal served aboard the Titanic. This year marks the 100th anniversary of the sinking of the ship. Rather than attempt to re-create the 1912 experience plate for plate, we have instead imagined the First Class final meal as it might be if it was served today. I've helped to assemble a team of some of New York City's top food, wine and service personalities and we're all dedicated to creating an uplifting, memorable evening that serves as a respectful homage to the memory of the Titanic. Find out more about Dine Titanic here.
Anything else you want to add?
I wouldn't do anything the Great Gatsby wouldn't do, and that includes owning a chain of drugstores that sell grain alcohol under the counter. One never knows when this country might decide to let prohibition real its ugly head once more and strike down hard upon good pairings of fine wine and food. Har, har. Here, here!
Visit The Noble Rot here.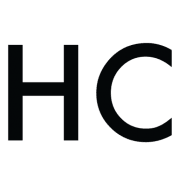 Mandy Baca
As a food obsessed Miami native, Mandy found her true passion for writing while in Hospitality School; uninspired by the school's corporate sensibilities, she dreamt of a more creative route where food and art merged. She holds a masters degree in Italian Gastronomy & Tourism at the University of Gastronomic Sciences and works as the cheesemonger at Kork Wine & Cheese. Most days she can be found writing as she contributes to a variety of Miami publications. As a young writer, she hopes that her unique voice will gain an avid following and is on a personal mission to advance the interest in food culture nationally.