With Christmas out of the way, we can turn our wine focus towards bubbles for a few days – it is the end of a the year after all!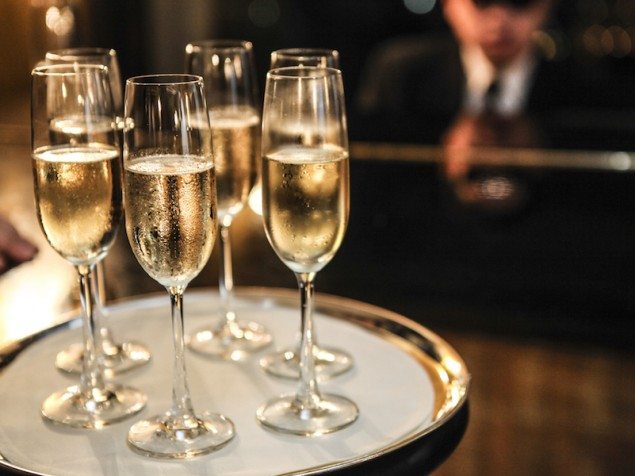 Wether cava, spumante, cremant or Champagne – we love how sparkling wines make every single moment more festive. And now, just in time for New Years – we've tested over 100 different sparklers to come up with a list of which wines you should put on your table as we enter the new decade. These are wines that are all worth their money, and they have one thing in common – they pair very well with food. So, print the list, and go visit your local wine pusher immediately.
Delamotte Blanc de Blancs Brut Millesime Champagne Grand Cru – $80
Winemaker's Note: In the glass it immediately shows its impatience. Delicate, thin and vivid bubbles are quick to form an elegant, pale gold crown at the top of the glass. On the nose, it gives off an irresistible sensation of freshness. Aromas of lemon, English candy, and lychee, along with a suggestion of white flowers, waft from the glass. On the palate it is both creamy and sharp and is prolonged by a long mineral finish.
Bolle di Borro Metodo Classico Brut Rose – $80
Winemaker's Note: The main characteristic of Bolle di Borro starting from the 2012 vintage is that it was aged on the lees for 60 months. The Sangiovese vaunts its elegance, the perlage, you see, is fine and persistent. The nose is rich of crunchy bread crusts fruit, reminiscent of the sour freshness of Sangiovese.
Scharffenberger Brut Excellence Rose – $20
Winemaker's Note: The wine has a pale salmon hue with integrated aromas of fresh raspberry jam and wild strawberries on a cream covered pastry base. The flavors are layered, round, fresh, fruity and long.
Boschendal Brut Rose – $26
Winemaker's Note: Exceptionally pleasing on the eye as well as the palate, Le Grande Pavillion Brut Rosé sparkles with versatility, making it ideal for enjoying on its own or in a bubbly and al fresco environment along with seafood, summer salads and chicken dishes.
Barone Pizzini Franciacorta Satèn Edizione – $43
Winemaker's Note: Only the best Chardonnay grapes are used in this Satèn to achieve its silky and smooth character while leaving room for citrus notes and lingering minerality. It is a highly original wine in its category.
Jansz Premium Cuvee NV – $25
Winemaker's Note: Honeysuckle and citrus scents are immediately apparent with slight aromas of nougat, roasted nuts and a sniff of strawberry from the Pinot Noir. Delicate fruits and creaminess wash through the mouth leaving a lingering finish of citrus and nougat.
Szigeti Pinot Noir Rose Brut NV – $25
Winemaker's Note: Bouquet from black cherries, wild wood berries, strawberry, raspberry and a hint of vanillia. Powerfull structure and very well balanced acidity.
Frank Family Blanc de Blancs – $58
Winemaker's Note: The palate is fresh and vibrant, with a rich structure and creaminess that brings balance and intensity to the flavors. The refined finish shows remarkable length with excellent minerality and effervescent fruit that lingers.
Gran Moraine Brut Rosé NV – $55
Winemaker's Note: Aromas of strawberry shortcake, canned pear, white peach, lightly toasted brioche, rose petals Flavors flirt with tangerine, kumquat, nectarine on the finish with watermelon rind and lemon meringue.
See Also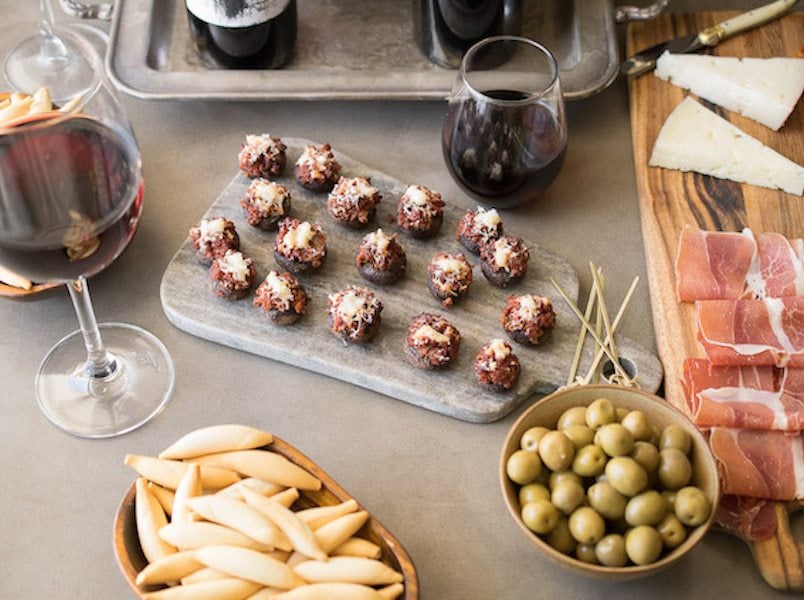 J Vineyards Brut Rose – $40
Winemaker's Note: Sparkles with a vibrant, pink salmon hue and inviting aromas of jasmine blossom, Kaffir lime leaf, tangerine and raspberry. The mouthfeel is creamy and delicate, with a fine, energetic mousse that tickles the tongue. The deeply nuanced palate features notes of ripe strawberry, Bing cherry, blood orange and lemon meringue, with hints of slivered almond and watermelon juice.
Domaine Carneros La Reve Blanc de Blancs – $121
Winemaker's Note: A perfect Le Rêve with lovely notes of white flowers, Meyer lemon, poached pear and a hint of grilled pineapple. The palate opens up to honeysuckle and Crème brûlée. The full mouth feel leads to a very round and long finish. Delicious now, but there will be additional flavor benefits for those who can wait.
Domaine Carneros Ultra Brut – $45
Winemaker's Note: Exceptionally brisk and refreshing, look for notes of lemon zest, passion fruit and wild flower. With a surprising mouthwatering complexity, its bright, crisp fruit and dusty minerality ride on a serious structure, the persistent, palate-cleansing finish lingering on.
Banfi Cuvee Aurora Alta Langa 2015 – $30
Winemaker's Note: Color: pale pink, fine and very persistent perlage. Bouquet: intense and enveloping elegance, with hints reminiscent of golden delicious apples, hedge roses, and vanilla. Taste: well-structured, silky, harmonic and full-bodied, supported by a marked acidity that is maintained over time.
Sterling Vineyards Blanc de Blancs – $35
Winemaker's Note: The palate is fresh with fruit-forward flavors, floral notes and a soft, creamy texture. This a sophisticated and elegant wine with balanced fruit, structure and acidity.
Cline Nancy's Cuvee – $25
Winemaker's Note: In the glass the wine sparkles with small bubbles and pale straw color with hints of pink from our Pinot Noir grapes. Beautiful aromas of citrus and pineapple lead to bright flavors of tangerine and grapefruit with notes of freshly toasted bread.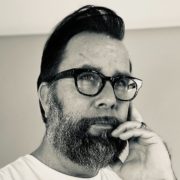 Kalle Bergman
Kalle Bergman is a food writer and media entrepreneur who is the founder of Honest Cooking and PAIR Magazine. As a food writer, his writing has been regularly featured in publications like Gourmet, Los Angeles Times, Huffington Post and Serious Eats. He is obsessed with simple food, more often than not from his native Scandinavia.