Sips to warm you through then wintry cold. 
Though the holiday season is fast approaching, there's still two long months of  winter. In order to endure the frigid cold, a glass of wine is necessary to warm you from the inside out. These winter wines selection featuring Bonterra Organic Wines are crucial. Delivering richness, texture, and complexity on its own or paired.
Since 1987 Bonterra farms organically producing  the purest wine varietals via organic grape production. Teaming with farm partners who work relentlessly to produce the highest quality grapes, full of expression. From  reds to diverse whites and a few holiday pairings too – these wines are sure to get us through the winter blues.
Winter Wines Whites – Biodynamic Roost  and Bonterra Viognier

Low acid, refreshing whites are best for the cold winters. While many drinkers turn to reds for winter, whites such as Bonterra's Viognier and Biodynamic Roost Chardonnay can be suited for the season too. Bonterra Viognier has aromas of peaches and cream, citrus blossom and apricot. The wine is crisp and rich pairs well with a juicy Slow Roasted Chicken with Lemon and Sage
While Bonterra's Burgundian-style Chardonnay offers notes of  lemon, baked apple and crème brûlée. The full-bodied wine with holiday notes such as toffee and nutmeg pairs well with a hearty comforting bowl of lasagna.

No one can argue Red Wines as the obvious winter wine selection. Due to the wines higher alcohol content and room temperature serving. Reds have fuller flavor and more importantly pair best with our favorite winter dishes. Like heartier meat dishes, giving us all the more reason to enjoy a glass at the end of a cold day.
 Bonterra's Merlot and Bonterra Cabernet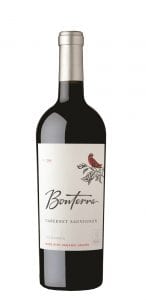 Known for its soft, sensual texture and approachable style, Merlot is another winter wine option. Usually adored for its' less complexity compared to Cabernet. Bonterra's Merlot  has aromas of black currant, black cherries and a touch of wood smoke. Combined with flavors of plums, dark berries, toasty oak and vanilla spice.  Mellow and smooth, Merlot matches just about any dish. Enjoy it with a Holiday Roast.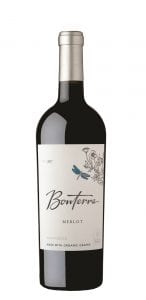 Nicknamed the 'King of the Grapes', Cabernet Sauvignon 2017 is celebrated for its robust, bold flavors. It has mouth-puckering tannins and should have spent considerable time in barrels to soften and generate that welcome vanilla tobacco aroma. Bonterra Cabernet 2017 offers aromas of bright cherry, currant and raspberry. Along toasted oak and vanilla notes. The cozy glass pf this Merlot pairs well with a Holiday Roast. Bonterra Cabernet pairs well with Braised Beef with Mascarpone Polenta.
To learn more about Bonterra visit https://www.bonterra.com/
All images used in this post are courtesy of Bonterra. Bonterra sent the above mentioned wines for editorial consideration.
Alyssa Holder
I enjoy listening to the stories of the people who devote their time to fill our stomachs with scrumptious food. And of course, experiencing and sharing my thoughts on the cuisines that span across the world.