Every season is Pinot season for us, but there's something particularly magical about a good bottle of velvety, berry packed, well balanced grape juice around the Holidays.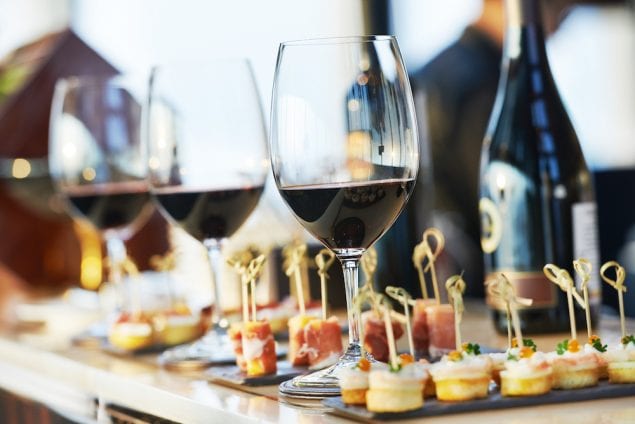 Pinot Noir works incredibly well with much of the richer food that we tend to eat during this period – and we embarked on the task of tasting through over one hundred wines to come up with a list of the wines we think YOU should put on your Holiday table this year.
Handpicked Wines – Tasmania Collection Pinot Noir 2015 – $46.00
Winemaker's Note: Concentrated cherry and berry fruit flavors, charred oak and velvety tannin persisting in a long finish. Partial whole bunch fermentation adds layers of savory interest.
Inman Family – OGV Estate Pinot Noir 2016 – $41.00
Winemaker's Note: Olivet Grange Vineyard (OGV) is the Inman Family's sensitively farmed estate vineyard – using only certified organic fertilizers and pesticides. This phenomenal wine is made without any additions of water, acid, enzymes, or tannins, and is fermented with the native yeast on the grapes and the naturally available malolactic bacteria.
FEL – Anderson Valley Pinot Noir 2017 – $38
Winemaker's Note: In addition to the abundant cherry on the nose, pomegranate, Mission fig, and sandalwood are detectable. The mouth is loaded with bright red fruit and spice flavors, bringing to mind a raspberry coulis with hints of mint. Plenty of fresh acidity fleshes out the palate and brings verve to the finish.
Charles Krug – Los Carneros Pinot Noir 2017 – $29
Winemaker's Note: This Pinot Noir comes from the cool, foggy Carneros region where Burgundian-style varieties maintain their balance of acidity and ripeness. Aromas of cherry, vanilla, raspberry and hints of cocoa envelop flavors of black cherry and caramel.
Long Meadow Ranch – Farmstead Sonoma Coast Pinot Noir 2016 – $33
Winemaker's Note: Ruby and garnet in appearance, this wine jumps out of the glass with ripe fresh strawberry, raspberry, and cranberry fruit aromas and subtle oak spice. The palate is generous and supple and has balanced tannins reflecting the long gentle ripening conditions of the season.
Mer Soleil – Santa Lucia Highlands Reserve Pinot Noir 2017 – $44
Winemaker's Note: It was only natural that we would make a Pinot Noir in addition to Chardonnay. The Santa Lucia Highlands is well-known as the perfect home for both these varietals. Grapes ripen slowly, enabling us to make wine of heightened complexity, with layers of aromas and flavors. We named Mer Soleil after the two forces of nature – the sea and sun – that shape this singular character, and they are every bit as powerful in creating our Pinot as our Chardonnay.
Shaw + Smith – Adelaide Hills, Pinot Noir 2017 – $33
Winemaker's Note: Delicate, fragrant, light to medium bodied but with deceptive power, silky tannins and medium term aging potential. The 2017 vintage is defined by the very late, cool season. Natural acidity is striking, as are flavors – campari, forest floor and red fruits including raspberries.
Navarro Vineyards – Anderson Valley Pinot Noir 2017 – $34
Winemaker's Note: 100% Anderson Valley Pinot Noir, 100% fermented in the "ancient" method, 100% aged in French oak barrels and 100% great value. This vintage offers flavors of red cherry, pomegranate and rhubarb wrapped in toasty oak.
August Kesseler – Rheingau Pinot Noir N 2013 – $32
Hints of violet, bramble and spice mingle elegantly on the nose of this forward yet firmly grounded wine. It's rich and voluminous on the palate, boasting ripe, fleshy flavors of summer cherries and berries. Fresh acidity and fine, gentle tannins linger through a long finish. – Wine Enthusiast
Vinvent Girardin – Les Vieilles Vignes Volnay 2015 – $51
Winemaker's Note: Pommard has a dark red color with intense aromas of cassis, musk and game. Well marked acidity and a softness that appears only after a minimum of maturity. Tannic and robust wine.
Matrot – Bourgogne Pinot Noir 2015 – $25
Winemaker's Note: A nose of red fruits, mainly strawberries. Good supple texture, round and creamy with some cranberry flavors. Exhibits good freshness with nice acidity which balances the wine. Excellent for a Bourgogne Rouge.
Hamilton Russell Vineyards – Hermel-en-Aarde Valley Pinot Noir 2017 – $45
Offers a lovely mix of gently steeped cherry, plum and raspberry fruit flavors, infused with singed anise, black tea and incense notes. A light mineral edge underscores the finish and the acidity is finely beaded. – Wine Spectator
Peregrine – Central Otago Pinot Noir 2014 – $44
Winemaker's Note: Fragrant wildberry and brown spice aromatics.  Lovely integrated flavours with wonderful depth of fruit and savoury complexity.
Cambria – Santa Maria Valley Julia's Vineyard Pinot Noir 2016 – $25
Winemaker's Note: Ripe blackberry and blueberry flavors are followed by notes of cranberry, cherry and pomegranate. With a balance of earth and baking spice, this wine offers firm tannins and a long finish.

Byron – Nielson Vineyard Pinot Noir Santa Maria Valley 2015 – $45
Winemaker's Note: The Nielson Vineyard's location at the warmer, eastern end of the Santa Maria Valley accounts for the wine's dark color and ripe flavor profile. Prior to fermentation, the Pinot Noir clusters were 100% de-stemmed and kept cold for 5 days to accentuate the naturally smooth texture of our estate grown fruit. Rose petal and dark cherry with hints of graphite and green tea.
Brewer Clifton – Sta. Rita Hills Pinot Noir 2016 – $39
Wine Spectator: A chiseled red, with notes of underbrush to the dried raspberry and red currant flavors that feature accents of persimmon and pomegranate. Cardamom details show on the finish. Drink now through 2022.
Kendall Jackson – Jackson Estate Pinot Noir 2017 – $26
Winemaker's Note: The wine shows its cool-climate origins in bright acidity, accenting the rich flavors of wild strawberries, black cherries and plum. Firm minerality grounds the wine. The tannins are firm, yet with silkiness on the finish, while oak barrel aging brings a smoky, sandalwood note.
Penner Ash – Shea Vineyard Pinot Noir 2017 – $72
Winemaker's Note: Aromas of tea leaf, violets and spiced cranberry. A fresh attack of raspberry and red cherry give way to a structured mid-palate of tobacco, sweet umami and dark fruit.
Maggy Hawk – Stormin' Pinot Noir 2017 – $65
Winemaker's Note: Stormin' is big, rich and assertive. The combination of clones 777 and 2A deliver a wine that is dark and brooding with surprising complexity. Plush blue fruit, cherry cola and umami notes lead into ripe tannins and a muscular frame that is refined by balanced acidity and a generous finish.
WillaKenzie Estate – Aliette Yamhill Carlton Pinot Noir 2016 – $60
Winemaker's Note: Aliette is a perfumed and finesse-driven expression of Pinot Noir, offering notes of strawberry, rosewater, raspberry tea and a trace of minerality.
Siduri – Yamhill Carlton Pinot Noir 2016 – $35
Winemaker's Note: This wine is a ripe, rich Oregon Pinot Noir, and yet on the finish it has a tension and acidity that leads one to say that this is definitively Oregon at its finest.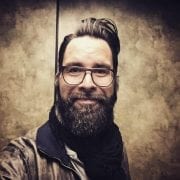 Kalle Bergman
Kalle Bergman is a food writer and media entrepreneur who is the founder of Honest Cooking. As a food writer, his writing has been regularly featured in publications like Gourmet, Los Angeles Times, Huffington Post and Serious Eats. He is obsessed with simple food, more often than not from his native Scandinavia.