Sponsored Post – Whether you already love Italian wine or are just getting your feet wet, Santa Cristina is a highly acclaimed winery sitting high on a hill in Tuscany that you must try. Made in the region for over 65 years, Santa Cristina has become a benchmark Italian wine. Here are fun ways to feature their bottles.
Make your holiday dinner special with a flavorful bacon-wrapped pork roast served next to perfectly roasted potatoes, garlicky sautéed spinach and a glass of Santa Cristina Rosso Toscana wine.
I love this time of the year! I really do. But let's be honest here for a minute. Holidays can get a little pull-your-hair-out nerve wrecking at times. There is seriously so much to do. From festive decorations to pretty Christmas cards. From crazy gifts shopping to attending (and organizing) numerous parties. And for each party I have to worry about a cute dress, matching shoes, fancy hair-do, perfect makeup, shiny nails…I'm hyperventilating just writing it down.
So how about for this year let's try and take it easy?!? Let's keep it all simple. Starting from wearing my favorite little black dress with glittery lip gloss (sparkling lips can go a long way!) and planning a holiday meal that will wow my friends and family, but that's easy, quick and stress-free. All at the same time. Who is with me?!?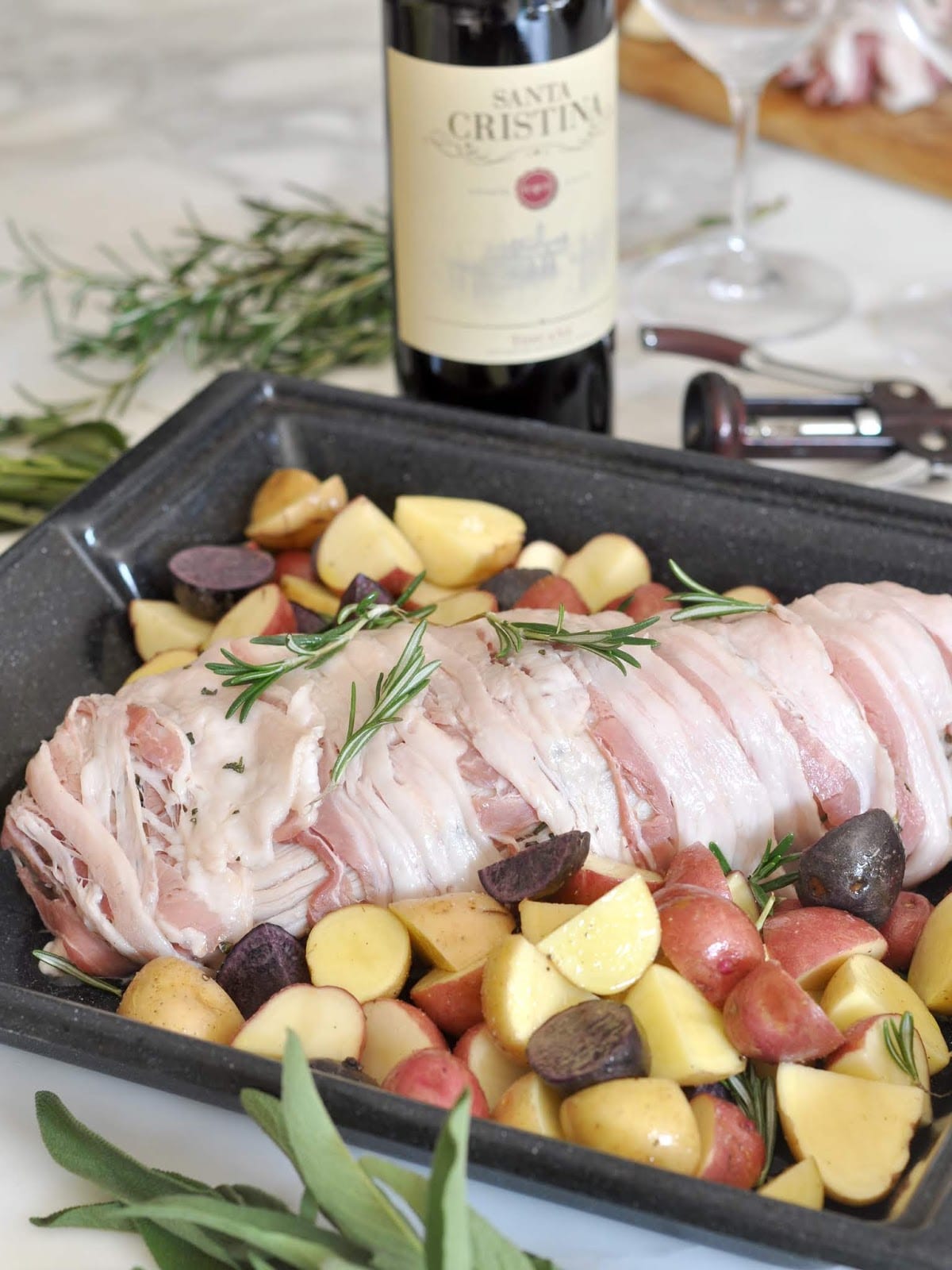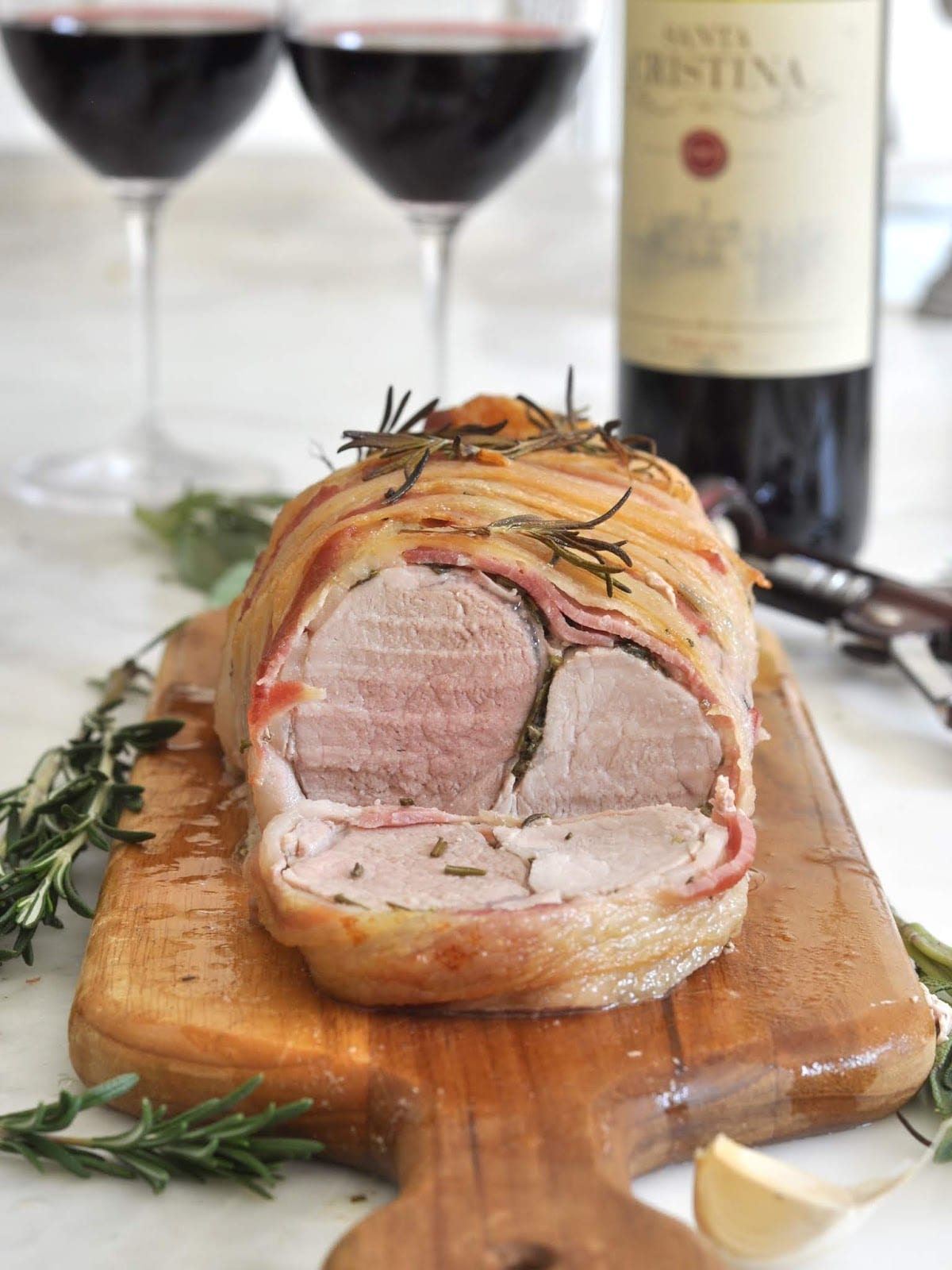 I've decided that this year the centerpiece for my holiday dinner will be this flavorful, juicy and elegant pork roast. Coated with herbs, wrapped in scrumptiously crispy bacon, and served with garlicky sautéed spinach and rosemary infused, mini medley potatoes. These potatoes are so colorful that add a festive touch to the whole plate.
Oh wait, let's not forget about the wine. No holiday dinner is complete without a glass of smooth, soft, and easy-to-enjoy red wine!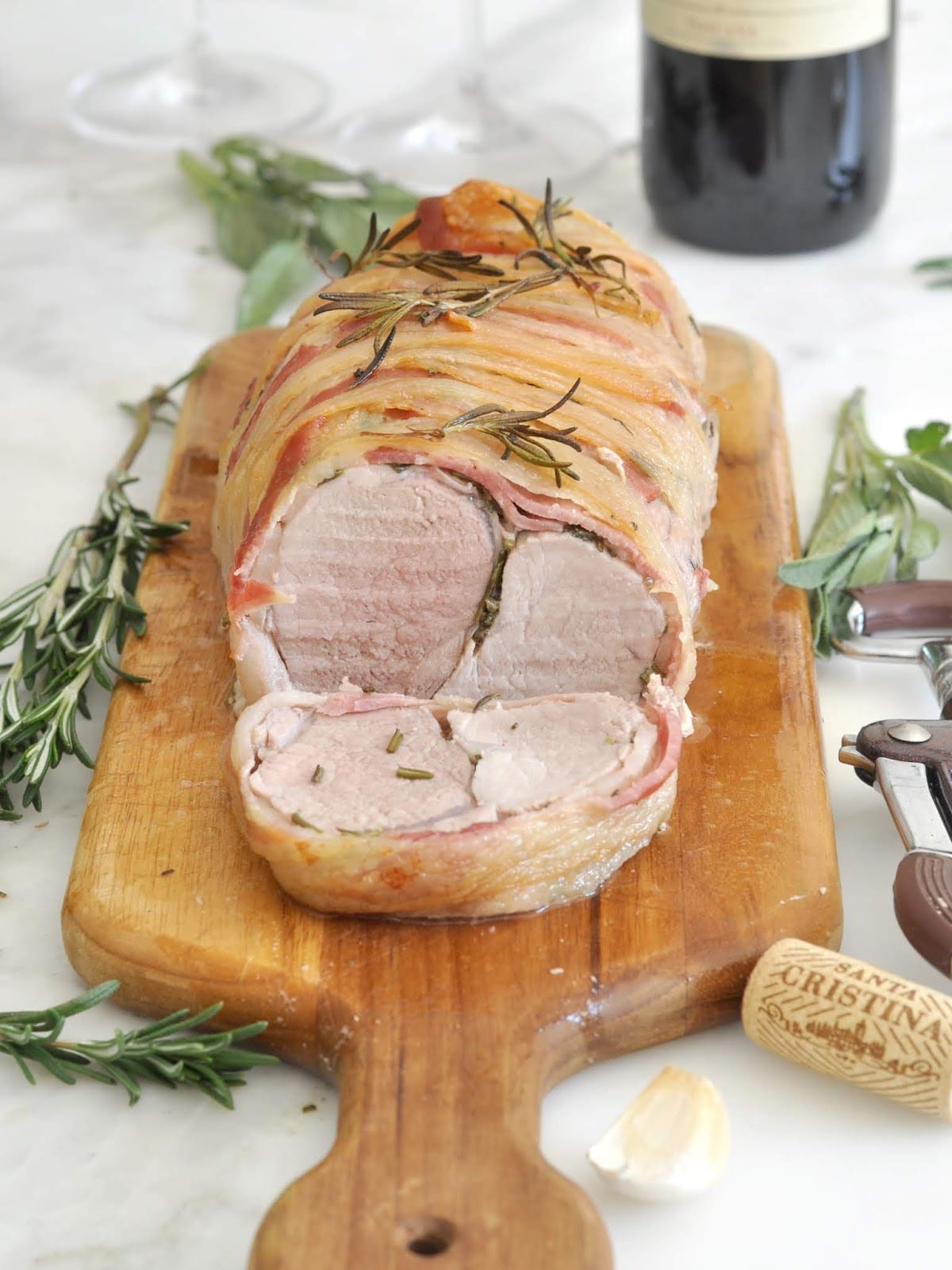 My scrumptious pork roast perfectly pairs with this deep and rich 2016 Santa Cristina Rosso Toscana. With its delicate notes of cherries and ripe red fruit and its subtle balsamic sensations of Merlot, this wine is ideal with hearty and flavorful meat dishes.
The fruity finish and aftertaste brings out the smokey aroma of the bacon and the spices added to the pork roast.
Santa Cristina is an highly acclaimed Italian winery that offers high quality, affordable and versatile wines, making it a great choice for your holiday and everyday dinners.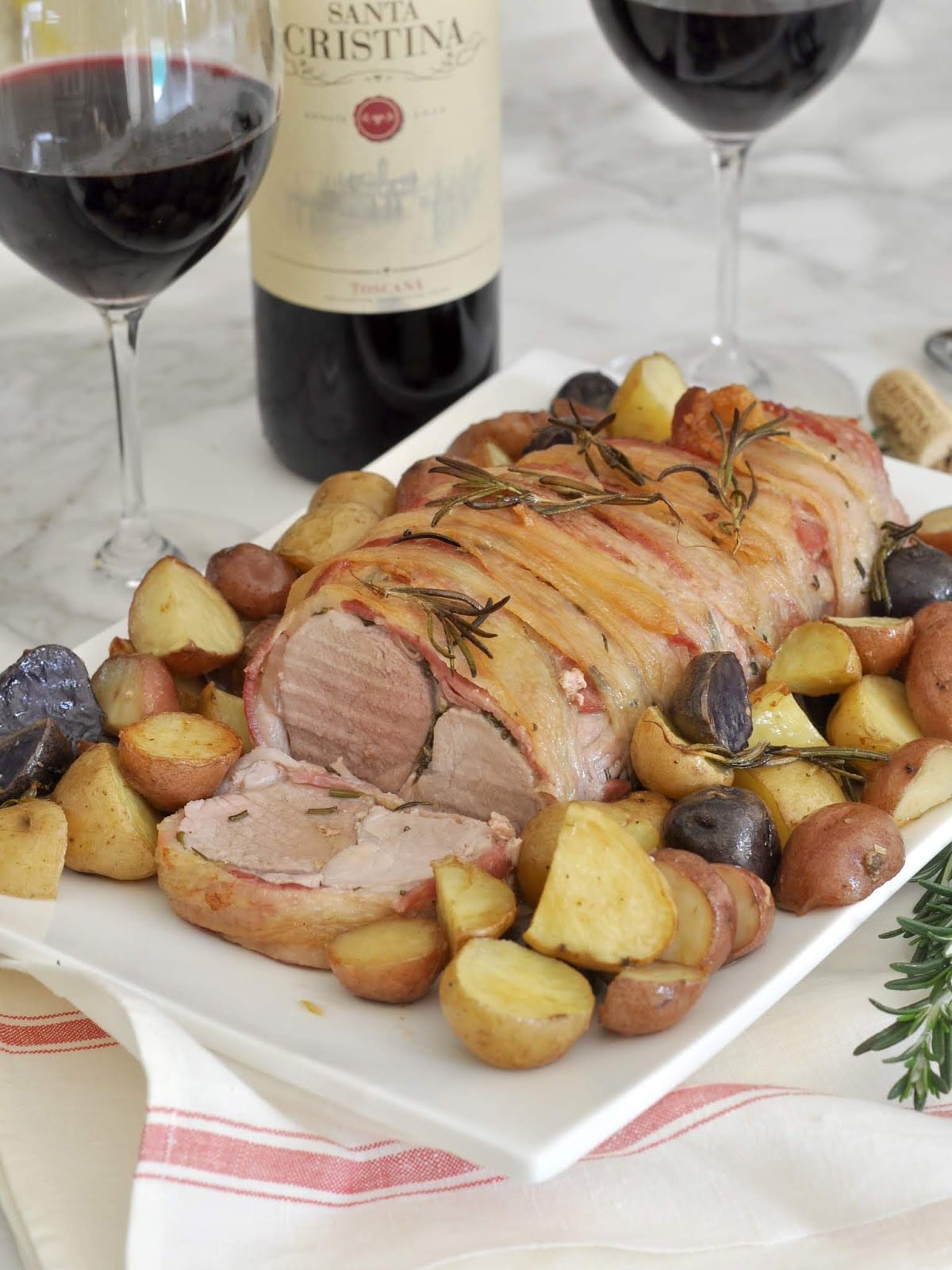 Now, let's talk pork for a minute. For this recipe I use two pieces of boneless pork tenderloin, wrapped tightly together with bacon.
Tenderloin is a classic roasting choice, easy and not expensive. It's a lean cut with not much fat (fat is normally the most flavorful part of the meat). So to increase the flavor and to keep the roast juicy.
Please note, baking times varies based on the size of your pork loin. You don't want to cook it too little (ewww) and not too much (or it will dry out). The best thing to do is test the thickest part of the meat with a meat thermometer. The minimum internal temperature should be 145 degrees F. Once it reaches that you can remove from the oven, cover with aluminum foil which allows for the juice to redistribute making it extra juicy and tender. Wait 10 minutes, slice and enjoy!
Buon appetito and buone feste :)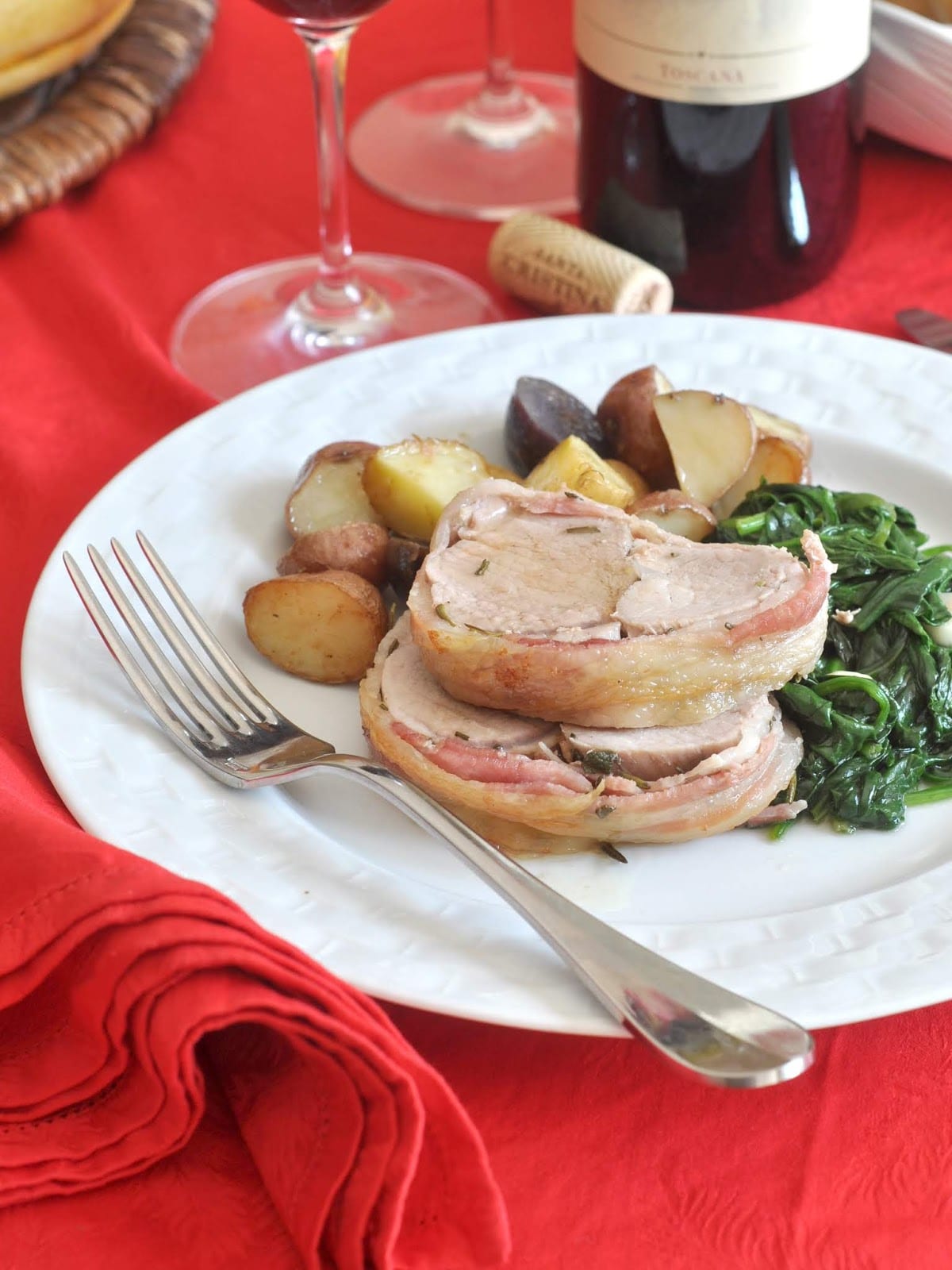 Print

Bacon-Wrapped Pork Roast
---
Author:

Manuela Mazzocco

Total Time:

1 hour 45 minutes

Yield:

6

to

8

servings

1

x
2.5

lb. 1.1 kg of boneless pork tenderloin (mine was

2

long pieces)

12

to

14

strips (about

14 oz

, 400 gr of regular cut bacon)

2 tablespoons

of olive oil (divided)

2 tablespoons

of finely chopped fresh rosemary

2 tablespoons

of finely chopped fresh sage

2

garlic cloves

2

lb. 900 gr of mini medley potatoes (fingerling or your favorite)

14 oz

400 gr of fresh baby spinach

1 tablespoon

of butter
salt and pepper
---
Instructions
Let the port tenderloin rest at room temperature for about 20 minutes before starting with the recipe.
Preheat the oven to 375°F (190°C).
Brush the tenderloin with a garlic clove (cut in half) or sprinkle with garlic powder if you like.
Sprinkle with salt, but don't overdo because the bacon will add to the salt later. And you can always add more salt later if needed.
In a large skillet add one tablespoon of olive oil and brown the pork on all sides, over medium heat, for about 5 to 10 minutes.
Finely chop the rosemary and the sage.
Lay out the bacon strips, slightly overlapping, on a cutting board or directly on your roasting pan.
Remove the tenderloin from the pan and place in the middle of the bacon. Sprinkle the tenderloin with the sage and rosemary on all sides.
Keeping the two pieces of tenderloin together, wrap the bacon around, overlapping a little.
Cut the potatoes in half or quarters if big. Toss in a bowl with one tablespoon of olive oil, salt and more rosemary.
Place the bacon wrapped tenderloin in the middle of a roasting pan, and add the potatoes to the sides.
Roast in the oven, at 375°F (190°C) until the internal temperature reaches a minimum of 145°F (65°C) to 160°F (70°C). It should take about 60 to 75 minutes, but it might vary based on the size of your meat.
Remove the pork roast form the oven, place on a cutting board or serving plate and cover with aluminum foil. Let it rest for 15 minutes, to allow the juices to redistribute.
Check the potatoes for readiness. Put them back in the oven if needed.
Saute' the spinach with one tablespoon of olive oil oil and one tablespoon of butter. Add thinly sliced garlic. Cook until wilted.
Slice the pork roast to desired thickness (I like it cut in thinner slices more than thicker, but it's a personal preference).
Serve with a spoonful of spinach, roasted potatoes and a drizzle of the cooking juice.
Prep Time:

15 minutes

Cook Time:

1 hour 30 minutes

Category:

Main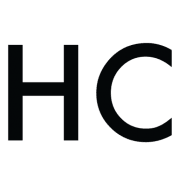 Manuela Mazzocco
Born and raised in Venice, Italy, Manuela now lives with her husband and two children in Los Angeles, California. In her blog, Cooking with Manuela, she strives to share her passion for Italian food. As a mom of two young boys, most of her dinner preparations are done while checking homework, quizzing for science tests, and looking for Lego pieces. Her step-by-step recipes help readers create delicious food while on a busy schedule. There is nothing as special as ending your day with your family or friends sharing a good conversation and a tasty homemade meal.