More than two decades of experience and success, three Michelin stars, seven restaurants and counting. Those are just some of the things that make Josiah a veteran in the culinary world and one of California's most respected chefs and restaurateurs. But how does he do it all?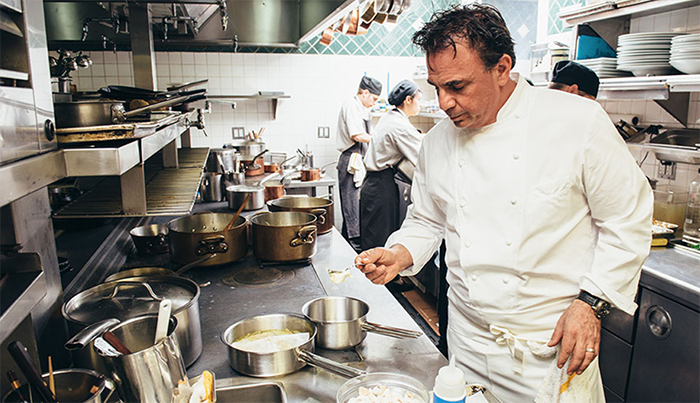 Veteran: a person who has had long experience in a particular field. That's a perfect way to describe the career of Josiah Citrin. A Californian institution that now accumulates over two decades of success in the kitchen, two Michelin stars in his iconic Mélisse restaurant, one Michelin Star at Citrin restaurant and an empire of casual restaurants that keeps growing by the minute. His motto is "the pursuit of excellence" and that's exactly how he runs his whole operation and how he manages to stay at the top of his game both as a chef and as a restauranteur.
Josiah comes from a family where food was always important and as a young man, he changed his surf board for pots and pans. His respect for the kitchen came from a very young age. His grandmother was French and always cooked amazing home meals and his mother was a catering chef in Santa Monica, so after high school he decided to become a chef. He quickly got a job as a prep cook for a French chef, a decision that led him to Paris where he worked for three years at Vivarois and La Poste, gaining an understanding of traditional French cuisine.
Video: Citrin, The Pursuit of Excellence
In 1990 Josiah returned to America where he worked in kitchens like Chinois, Wolfgang Puck's celebrated restaurant. After a few more years of different fine dining work experiences, Citrin and fellow chef Raphael Lunetta opened JiRaffe in 1996, and after separating from that project, Citrin pursued his lifelong dream of opening his own. The dream came true and the first Mélisse was born. A fine dining establishment with a big French influence and traditional style that has evolved over the years but keeps on being one of Los Angeles most established restaurants. Today, with the help of chef Ian Scaramuzza, the second version of Mélisse shines brighter than ever and recovered its two Michelin Stars after the famous red guide came back to town.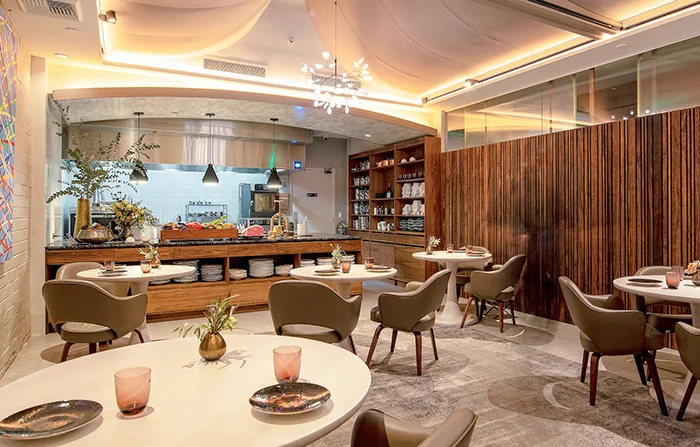 But not everything is stars and fine dining for Josiah Citrin. Yes, he admits that the most memorable meals of his life have been at these types of restaurants and that he loves the anticipation, excitement and detail they put into the experience, but at the same time Josiah understands the power of casual food and how much Californians love it. For that reason he runs or co-runs what now can be fairly called a growing restaurant empire that includes Charcoal Venice, Openaire at the Line Hotel in Koreatown, Dear John's in Culver City, Dear Jane's in Marina del Rey and Augie's on Main in Santa Monica. All vibrant establishments where his goal is to offer great food and simply make guests happy. Places that they can come back to over and over. Not pretentious, just great food. 
In a way, Citrin is in a stage in his life where he's very clear of what he wants and how to get it. Experience gives you that. Time gives you that. Josiah seems to have found a golden formula that not all chefs can find: he's also a good and dedicated restaurateur. Now, he's growing his empire with confidence, ease and with the help of a great team of professionals and chefs in each of his projects. I had the opportunity to talk to Josiah to try to get some of the ingredients for that recipe for success that he found and this is what I discovered.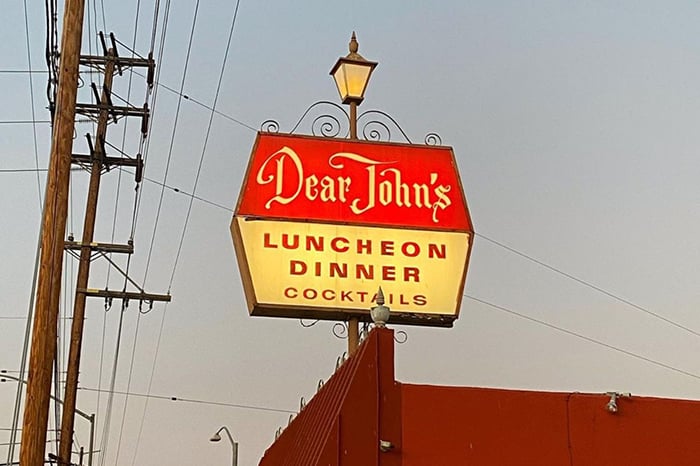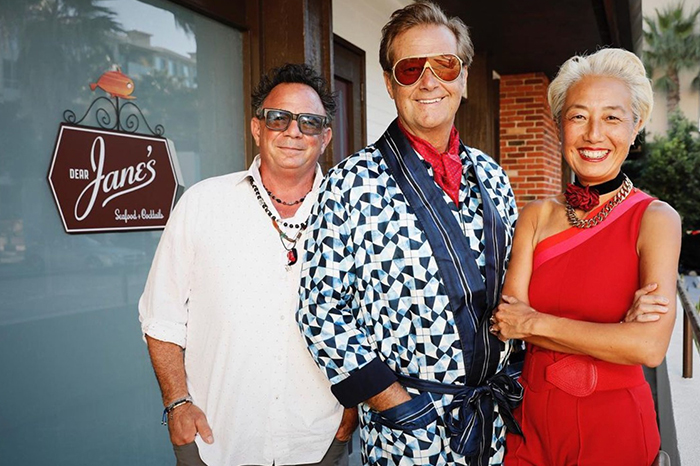 We all know Citrin and Mélisse but how would you describe each one of your more casual projects? 
Augie's on Main is a fast casual restaurant, with really good products and well prepared food for a very reasonable price. It'll be the best chicken you've ever had – the original dirty chicken from one Michelin-starred Citrin.
Openair is a multicultural restaurant in a greenhouse in the center of L.A's Koreatown. We serve a multicultural menu with the best Californian product. We mix Korean, Japanese and American with a a bit of French technique. It's the one that has the most stuff going on, but at the same time, it all blends together beautifully.
Charcoal is a very fun restaurant. A place where everybody has a good time, casual, fun atmosphere, amazing food and ingredients mostly cooked over coal or fire. A lot of people think of it as a steakhouse but it is much more than that. There are as many vegetables on the menu as steak. Almost 80% of the dishes come of charcoal. Even the Margaritas have activated charcoal in them.
Dear John's is your classic 1960's steakhouse. It's a very Italian-American, clubby restaurant. Very dark place with no windows and red tablecloths. It used to be Sinatra's favourite spot. There we serve a very traditional steakhouse menu. All the classics, with a twist. From shrimp cocktails to oyster Rockefeller, all the classic American cuts like prime sirloin, New York strip or ribeye, and sides like creamed corn or spinach, mashed potatoes or steak fries.
Dear Jane's is Dear John's baby bombshell sister in Marina Del Rey and an ode to the old classic American continental fish restaurants. We reinvent a lot of the classic dishes from the past by making them a little lighter and by using contemporary techniques. We still respect the classic ways though. If you order a trout amandine, for example, you get a trout amandine.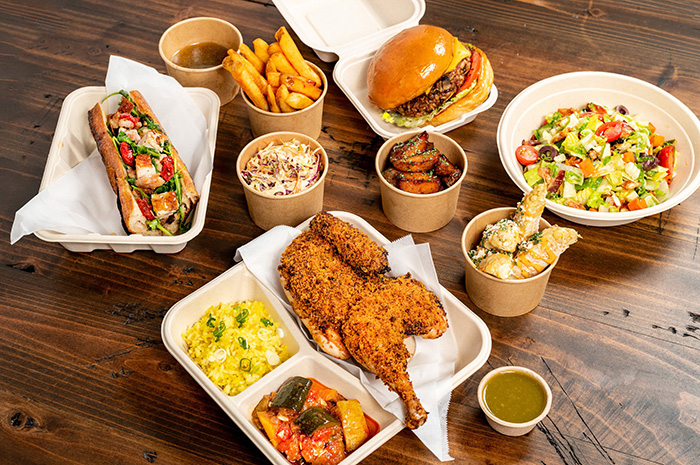 Can you tell if there's a common thread to all your restaurants? What defines a Josiah Citrin restaurant? 
I feel like what brings them all together is our commitment to excellence in the genre that we're doing, whatever it is. Take Charcoal for example. We don't need to change the silverware every time and the food is family style but we use the utmost best products and technique to make sure that it's done at the best level possible. We're always going to try to make it a great experience for our guests. When you're going to a place like Charcoal, you're not going there to be fancy, you want a fun, party, relaxed, tasty experience, a place where you can go over and over. Like when you go to a tapas bar in Spain. 
I think that that's also a common factor in all my restaurants and something we focus a lot on: the service. There's a lot of different things that encapsulate good service and you have to think about what the guest is looking for to get it right. What good service in Mélisse is is very different from what good service in Dear John's is. But it needs to be a good experience in all of our restaurants, one that's specially designed for that genre of restaurant. 
You obviously have a success story in two areas. Chef and restaurateur. Can you tell me what you think your secret is to have achieved this level of success in both areas?
To be honest I think that some of it is luck and some of it is my focus to learn and grow. And dedication. You don't come sleeping to what I have. And maybe I'm just cut out to handle both sides. I'm very committed to making things work and the challenge gets bigger and bigger as I open more restaurants. It was one thing to have one or two restaurants but now, all of a sudden, having all these restaurants it's definitely harder to understand them all and keep them all working. So that's a daily challenge that I still have to keep working on and I'm committed to learn how to be an even better restaurateur every day.
I feel like at some point I finally understood that I didn't want to do all this just for the art of it. I did for a very long time with Mélisse, and we reached and stayed at a very high level, but as you start expanding you need to grow and adapt to what you need to do to be in business. I guess I have a little bit of both worlds in my brain, the creative and artistic side, and the business side.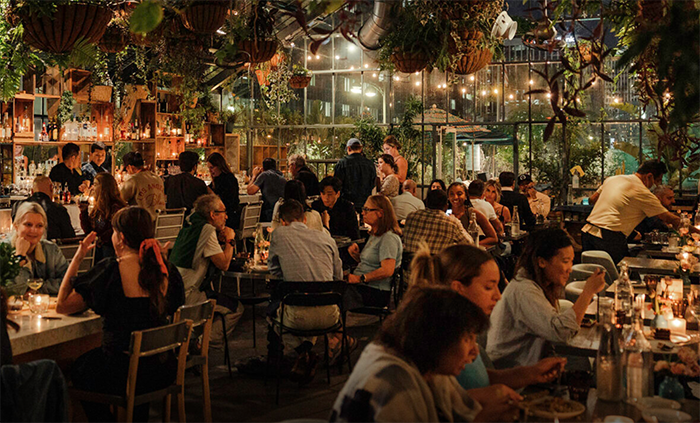 Apart from Mélisse and Citrin, you seem to be more happy with creating casual places. Do you see a future in fine dining? How do you think people from California feel about it?
I always see a future in fine dining. I love the fact that it's always evolving too. It's not that I don't see a future in fine dining, it's just that at the end of the day I've gravitated towards creating the types of restaurants that I feel like people want to go to in L.A. And also projects that I can grow and replicate. Take Melisse for example. It would be extremely hard not to say impossible to replicate that restaurant in different cities. 
When I started cooking in 1986 and moved to France, fine dining was a completely different thing than what it is now. It has evolved so much. When I heard stories from my grandfather about how fine dining used to be in France and then I finally got to experience it for myself in the 80's, the stories and the reality were completely different. What he experienced was so different and changed so much, and it's happened again since then until now. Just like my restaurant Mélisse has evolved over the last 22 years.  
What is fine dining? It's the best of everything. The finest. It doesn't mean having a tablecloth, or a certain type of service. It's about having the finest food, techniques, ingredients, music, china wear, sound system… It is about the whole experience, and I don't think that that's ever going to go away. 
I think Los Angeles is definitely a more casual city. It's hard to explain, but I feel like people here have this strange idea about fine dining. I can't explain it and I don't always get it either because these same people also travel around the world to eat at all the best restaurants. I've often thought that it has to do with time, but there's so much going on here in California. So much to do and so much of it is outside, that people don't really want to spend hours and hours sitting at a dinner table, which is fair.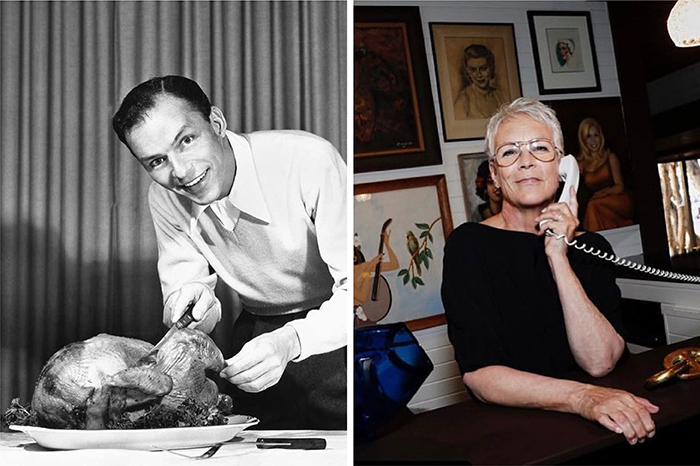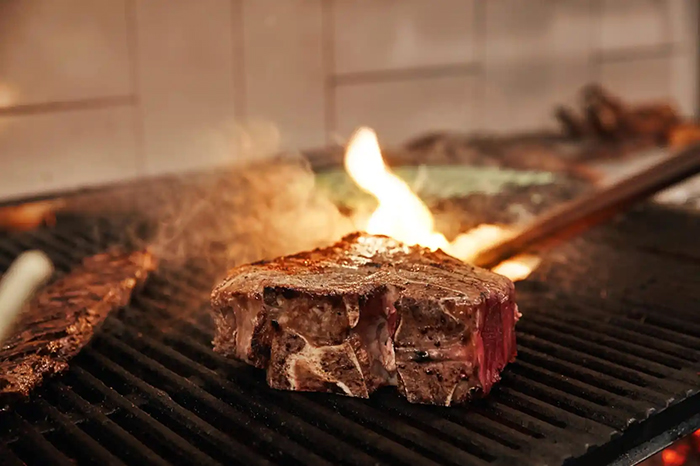 What's next for you? Do you want to continue expanding your restaurant empire? 
I'm opening another Charcoal on Sunset in Hollywood. I always wanted to grow this concept and do more of them. I think it's so successful because it's a simple restaurant that guests always want to go back to. Still with a lot of attention to detail and flavors though. People just like the food and the atmosphere. I would like to do Charcoals in other states.
What's your favorite type of restaurant to go to?
Out of all my restaurants I would say Charcoal is my favorite one to go to. But at the same time I also love the experience of enjoying fine dining. The excitement, the techniques, the curiosity to discover what's next… Some of my most memorable meals have been fine dining and I still remember them perfectly. Those experiences can really impact you.
Can you tell me a dish you would highlight from Citrin, Charcoal's, Mélisse
From Citrin, I would highlight the Lobster Bolognese. That dish is Citrin's DNA.
Charcoal is a hard one. Right now I thought the grilled calamari and green bean salad is a great example of what we do. It represents the mix of fresh and grilled. I love how unexpected the combination is and how well it all blends together. 
Then from Mélisse it's also very difficult because we keep evolving and changing. But instead of mentioning just one dish, I would highlight the whole menu and our use of technique. It really is all about excellence and details when it comes to Mélisse.