We love burgers and hot dogs, but we also love variety. Check out these delicious main dishes and sides that you don't often see at backyard cookouts, but are perfect new things to throw on the grill for the Fourth of July celebrations.
To inspire our grilling, we checked in with the Lee Kum Kee team. Lee Kum Kee makes authentic (and delicious) Asian sauces and condiments that are perfect for a lot of things, including grilling. Check out these bold recipes that will take your cookout up a notch.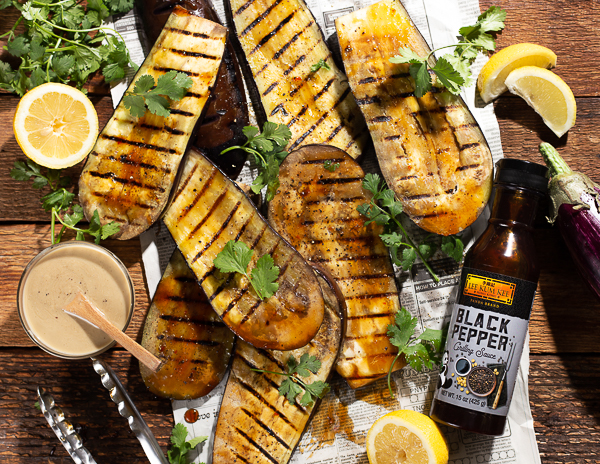 Black Pepper Chargrilled Eggplant
Lightly brush with Black Pepper Grilling Sauce on eggplant halves for just the right amount of spiciness from black pepper. It's a great grilled side to a variety of main attractions. See the recipe here.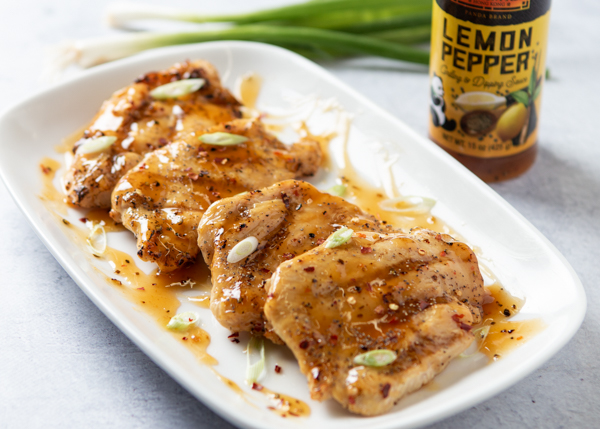 Lemon Pepper Grilled Chicken
We've had plenty of roasted lemon pepper chicken in our day, but putting it on the grill takes it to a whole new level. It's an easy crowd pleaser. Marinate the chicken breasts in Lemon Pepper Grilling and Dipping Sauce and fresh lemon juice for a citrus-inspired twist perfect for summer entertaining. See the recipe here.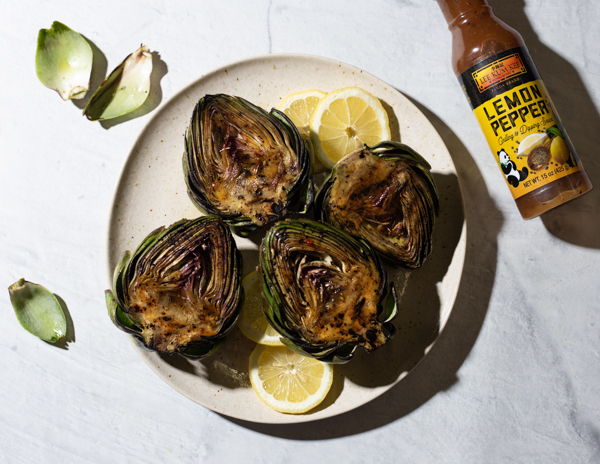 Grilled Artichokes with Lemon and Garlic
Take advantage of California artichokes being available all year round and throw them on the grill all summer long! Brush Lee Kum Kee's Lemon Pepper Grilling and Dipping Sauce over boiled artichokes before tossing them on the grill for the perfect char. See the recipe here.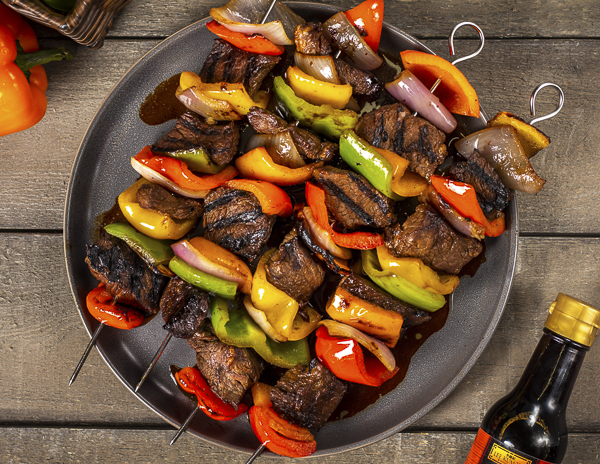 Grilled Pepper and Steak Skewers
Bring new life to your classic kebabs this grilling season with Soy Sauce for a rich flavor your guests will love. See the recipe here.
See Also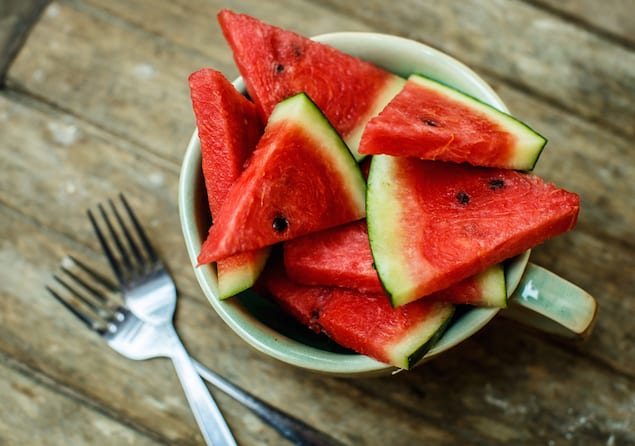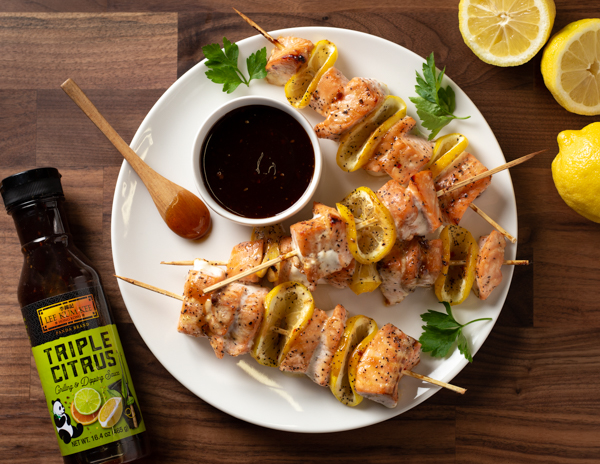 Citrus Salmon Skewers
These skewers are so good pescatarians and meat eaters will be drooling over them! A blend of orange, lemon, and lime from this Triple Citrus Grilling and Dipping Sauce makes for the perfect complement to seafood, poultry and pork. See the recipe here.
Bonus!! Grilled Watermelon
Let this be your easy, crowd-pleasing appetizer. Slices of watermelon are brushed with Lee Kum Kee Panda Brand Triple Citrus Grilling and Dipping Sauce before being grilled and served with goat cheese. Check out the recipe here.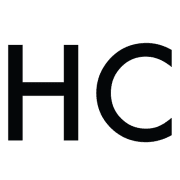 Honest Cooking
The Honest Cooking editorial team handpicks inspiring culinary stories to share with you that we think are beautiful. We strive to create an inspiring place for culinary exploration, salivating recipes, interesting personalities and stories.