Egg Salad Grilled Cheese Sandwich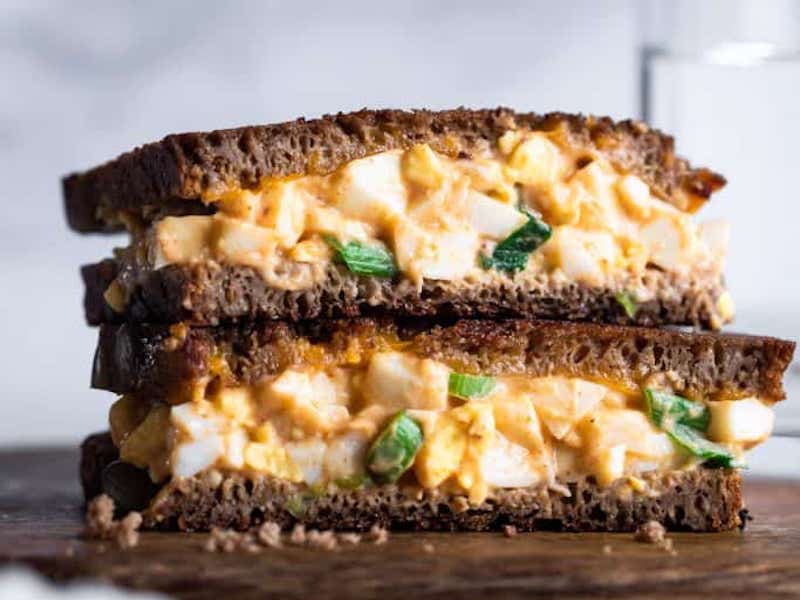 This Healthy Egg Salad Grilled Cheese Sandwich combines two favorite sandwiches to be a delicious, protein-packed meal.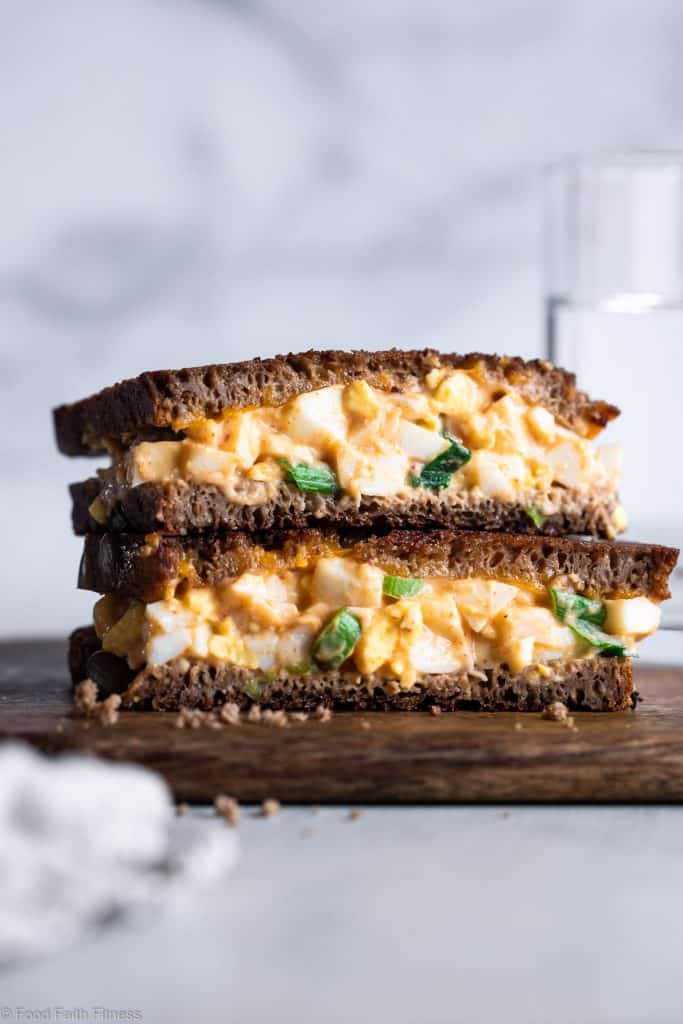 If you are a fan of healthy egg salad, you'll totally be diggin' this sammy. Can adding cheese to anything make it worse?
Typically egg salad is loaded with Mayo which makes it not considered "healthy." You all know I'm all about everything in moderation so you can totally use Mayo if your heart desires! But, to make this a little bit "healthier" we are using Greek yogurt!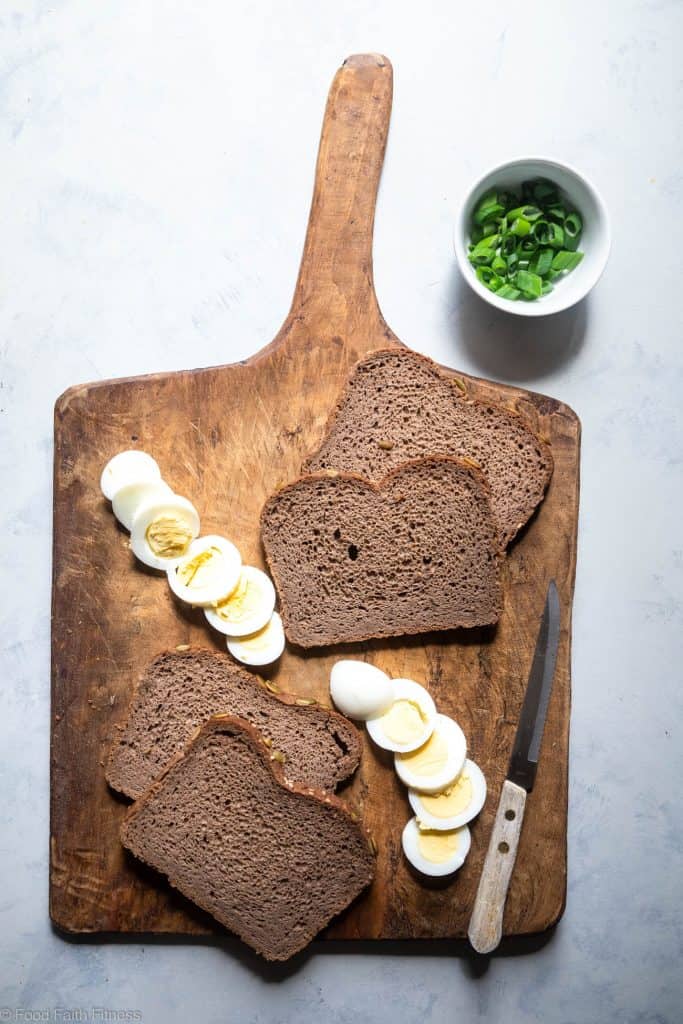 Plus it adds ALL THE PROTEIN to this healthy egg salad grilled cheese sandwich. You know how I feel about protein.
Best part about this healthy egg salad sandwich with CHEESE is that you can use your leftover Easter eggs to make it! I might have missed grilled cheese day, but you better believe I planned this recipe to go live right after Easter for a reason.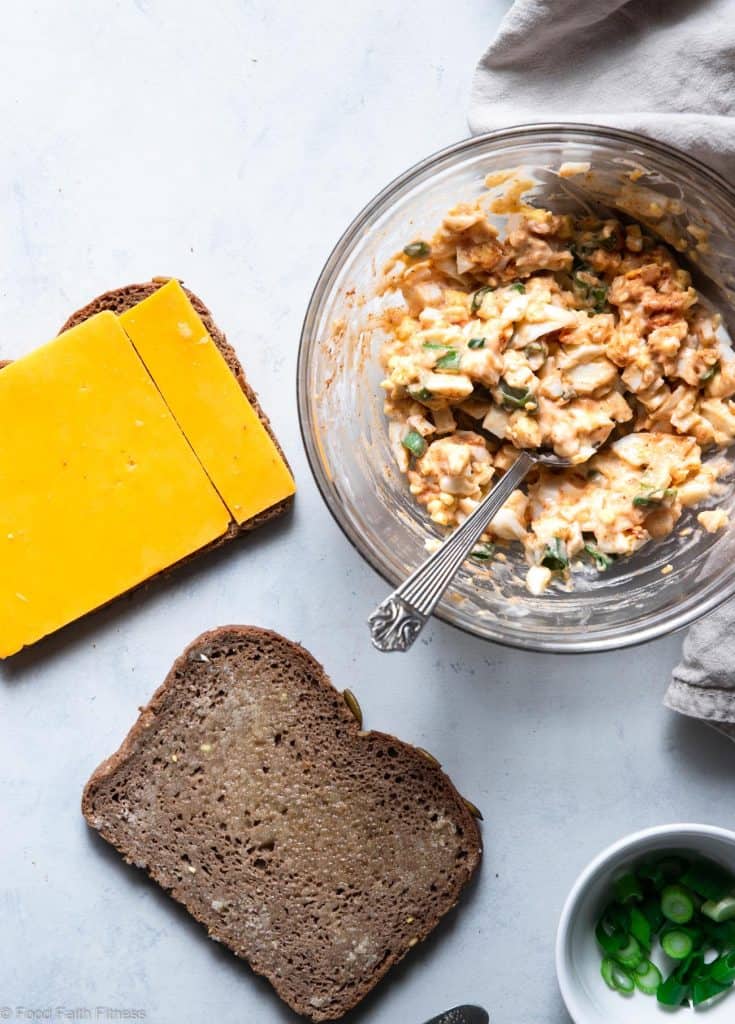 Best part about this the sequel? You can eat it for breakfast, since there are eggs. You can eat it for lunch, since it's a sandwich. And You can eat it for dinner, because I said so. And…cheese.
So, whenever you're reading this, you should also be eating it. Capeesh?
Click HERE for the recipe.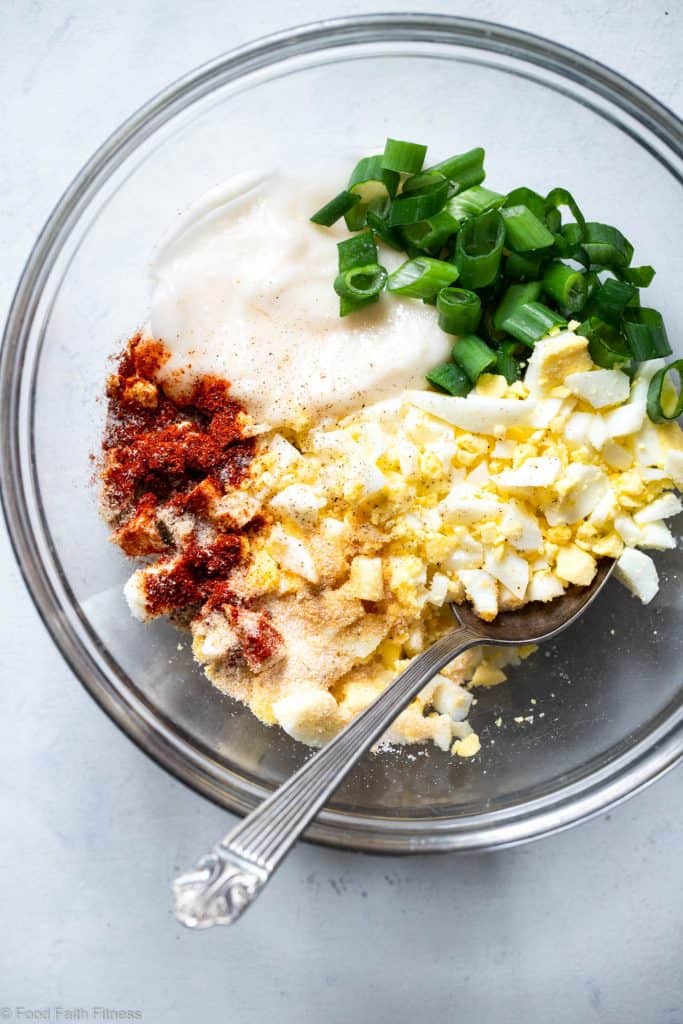 Taylor Kiser
Taylor is the blogger, recipe developer, photographer and general mess maker behind the blog "Food Faith Fitness." She is a Christian who is constantly trying to learn how to keep Christ at the center of her daily life. Taylor is also a health and fitness enthusiast who loves creating delicious recipes, with a healthy spin. However, Taylor also believes that moderation is key, so sometimes it's ok to just go and eat a cookie!