Every December the whiff of brandy and rum circulates my apartment. While the pine tree scent marks your glad tidings. The scent of my aunt's rum cake marks the start of mines.
The Trinidad Rum Cake is no American fruit cake. Famous for its uniquely dense texture, dark color, rich and robust taste. This cake brings myself, family and friends holiday cheer. At first glance it may resemble a chocolate cake, but the deep dark color comes from the main ingredient- dried and soaked macerated fruits.
Prunes, currants, raisins, and glazed cherries are chopped finely then soaked in red wine and dark rum for months and years on end. Subsequently the mixture is added to cake batter along with aromatic flavorings and warm spices. Popularly known as "black cake" or sometimes also called fruit cake. However it is also names as title and as I like to refer to it  as rum cake. While black cake refers to the color. Fruit cake makes reference to the medley of dried fruits. Nonetheless rum cake because, well it's soaked in glorious rum.
My Rum Cake Story
Growing up, I remember constantly buzzing in the kitchen every time the I heard soca parang music and the pots and pans clinging. I knew rum cake was in the making. For decades, baking rum cakes is a family tradition of mines as well as other Caribbean families. Like many traditions, we add our own special touches to the cake preparation and claim it's arguably the best.
See Also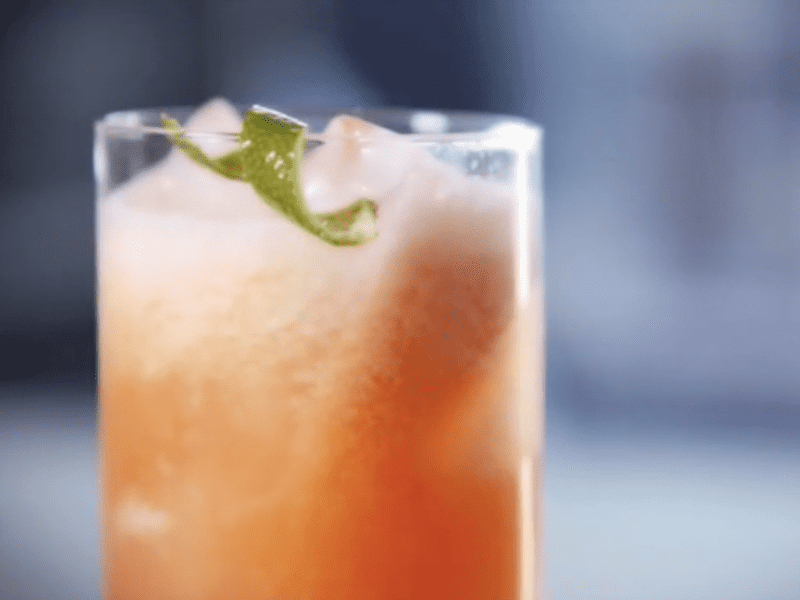 Nonetheless I am arguing my families' is the best and will share the recipe with you. Say hello to my aunt Roxanne Huggins. For over 20 years, she is the creator of these moist, soul warming, alcohol infused merry cakes. While I am the designated, batter and cake taster. I think my role is equally as important. Not only bringing joy to my apartment, but to my holiday office party. As well as shipped to distant friend's homes. It's a high commodity.
The Recipe
This recipe is actually a combination of a Trinidad Flour Mill cookbook and my aunts' personal touches. In addition to the taste, the consistency of the rum cake is what makes it good. Recipes and techniques for rum cake vary according to country and personal preference. It's a very moist, smooth and simply melts into your mouth. Enjoy!
Print
Trinidad Rum Cake
The tradition of rum or black cake during Christmas and New Year's Eve in Trinidad comes from the British plum puddings or fruitcakes that can be dated back as far as the 19th century. Here's my family recipe.
Yield:

9

" cake

1

x
Category:

Holiday Dessert

Cuisine:

Caribbean
Ingredients for Soaked Fruits
2

lbs of pitted prunes (2lbs of raisins, 1lb of currants, 6 oz citron/ orange peel – add fruits to in pot with 16 oz of rum, 16 oz of port wine, 375ml brandy – bring to a boil, cool then blend half the fruits and chop half – put in mason jar and store for a minimum of

4

–

5

days to a year. (This can be used to make up to 16 9-inch cakes.)
Ingredients for Cake
1/16

of soaked fruits ((approx.

4oz

of soaked fruits.))

4 oz

of butter and white granulated sugar

2

eggs

½

tbs baking powder

4 oz

sifted flour

1/8 cup

browning or burnt sugar

½ tsp

of vanilla essence
Dash of Angostura bitters

¼ tsp

of nutmeg and all spice
Instructions
Add butter and sugar to a bowl then cream using electronic mixer. ( mix until butter and sugar batter is light and fluffy)
Add eggs and spices to blender. Blend.
Then add egg mixture to creamed butter and sugar and mix (either manually of electronic)
Combine fruits into batter. (either manually of electronic)
Add sifted flour and baking powder to bowl. Fold into batter.
Pour in browning and mix well.
Add batter into greased 9inch pan, lined with wax paper.
Bake at 350 degrees for 35 -40 minutes. PRO TIP – to test if cake is finished, use wooden toothpick or utensil and stick into cake. The wooden utensil should be clean.
Let cake cool.
Then the fun part, soak with 1/8 cup of preferred dark rum and 1/8 cup of cherry brandy.
Let liquor absorb and feliz navidad!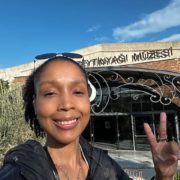 Alyssa Holder
Alyssa Holder is a writer specializing in food and travel topics since 2015.