BERTOUX Brandy just celebrated its first anniversary, and to mark the occasion, a panel of some of the beverage industry's best recently came together at The Dead Rabbit to mix cocktails and talk all things brandy.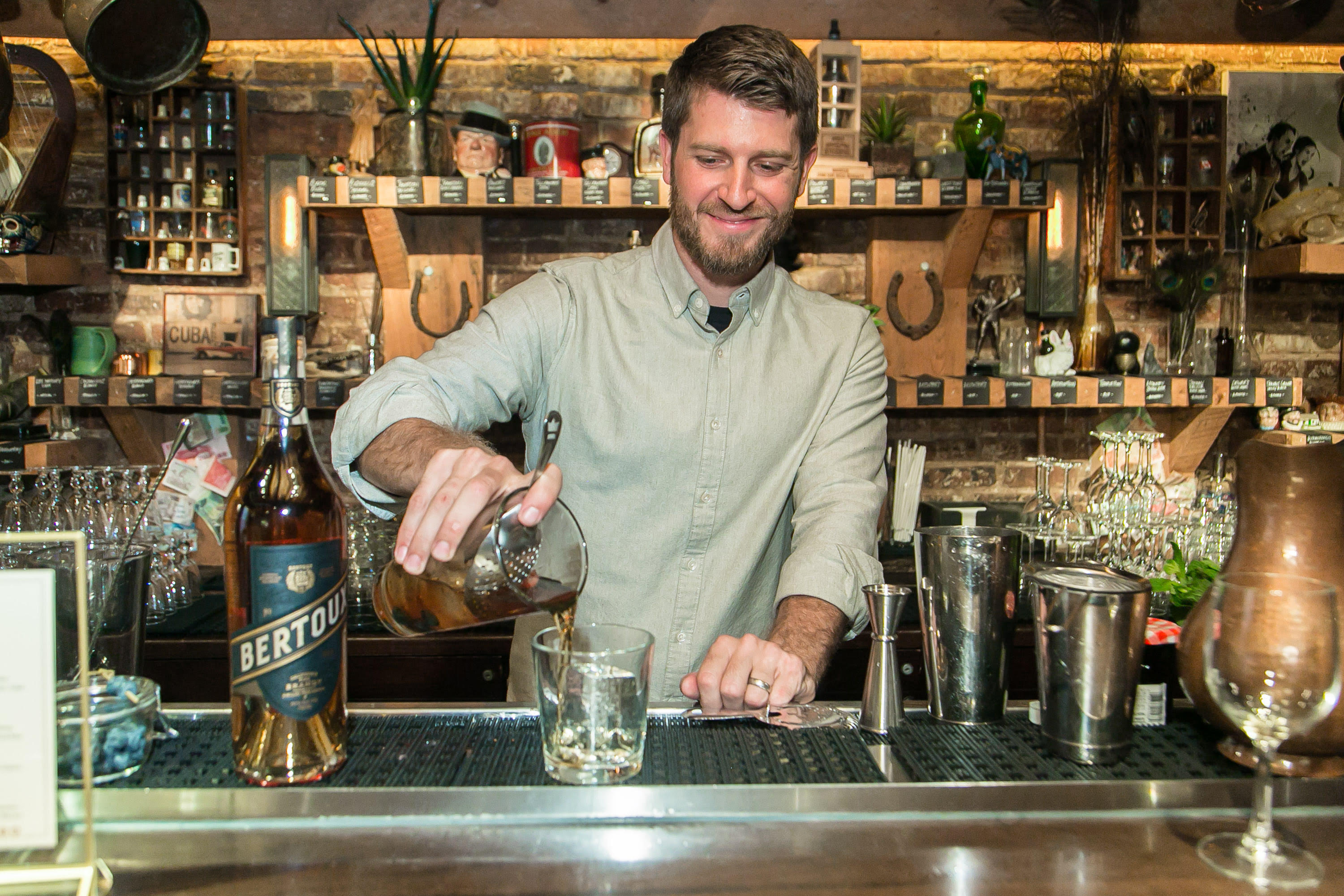 Led Jeff Menashe, a 25-year veteran of premium wines and spirits, and partner Jeff O'Neill, a California wine and spirits producer, BERTOUX Brandy is a singular collaboration created by bartender Jeff Bell (PDT and Legacy Records) and sommelier/winemaker Thomas Pastuszak (The Nomad). Hailing from California, it's a Solera-style blend of pot-distilled fine brandies aged 3-7 years in American and French oak that was designed with mixology in mind—as opposed your old-school vision of the traditional spirit.
"The idea was to get something out there that bartenders can do different kinds of cocktails year-round," said Bell. "The one thing we wanted to figure out was how to do we take Brandy from being that dusty bottle you drink when you're wearing a black tie, in a snifter, and it's boring. How do we get away from that and showcase how versatile it can be?" The answer is to demonstrate how BERTOUX Brandy can be enjoyed throughout the seasons and provide insights on the ins and outs of the spirit overall.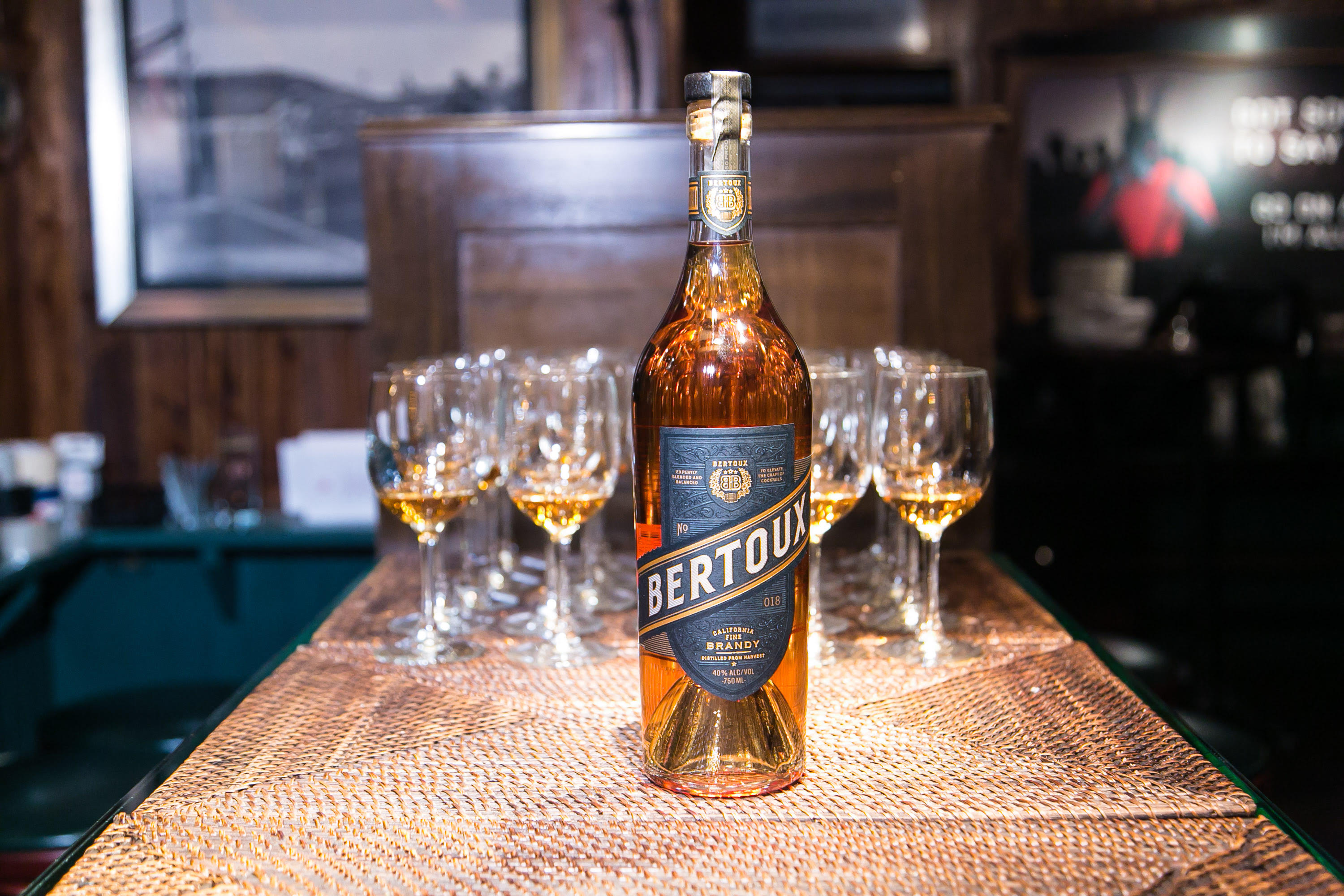 The panel—moderated by cocktail and spirits expert Jack Robertiello—did just that. It included: Bell (PDT, Legacy Records) sharing the development of a Brandy blended specifically for cocktails; Nicholas Bennett (Porchlight and Cedric's at The Shed) sharing Brandy's versatility in cocktails, from highballs to Tiki; Dan Farber (Osocalis Distillery), covering the history and future of Brandy from California; Pastuszak (The NoMad) on cultivating a Brandy from a winemaker's perspective; and Jillian Vose (The Dead Rabbit) digging into grape vs. grain distillates and split-base Brandy cocktail applications.
According to Pastuszak, regarding the blending process for producing versatility, "You're really trying to find, work, and experiment with what components come together to give you a really broad palate—a broad prospective," he explained. "You want weight, base tones, high tones, and florality. You want structure, which means acidity. You want freshness and vibrancy."
Showcasing those characteristics, Bell, Bennett, and Vose served up classic Brandy cocktails, plus some of their original formulations, to pair with lite bites of baby lamb chops, deviled eggs, and sliders. Two standouts for us were Bell's Blue Carré, featuring BERTOUX Brandy, Sazerac Rye, Cocchi Torino, and Foro Amaro garnished with blueberry; and Bennett's Crocodile Finger, featuring BERTOUX Brandy, Oloroso Sherry, Banana Liqueur, Lime Juice, and Pineapple Syrup garnished with mint.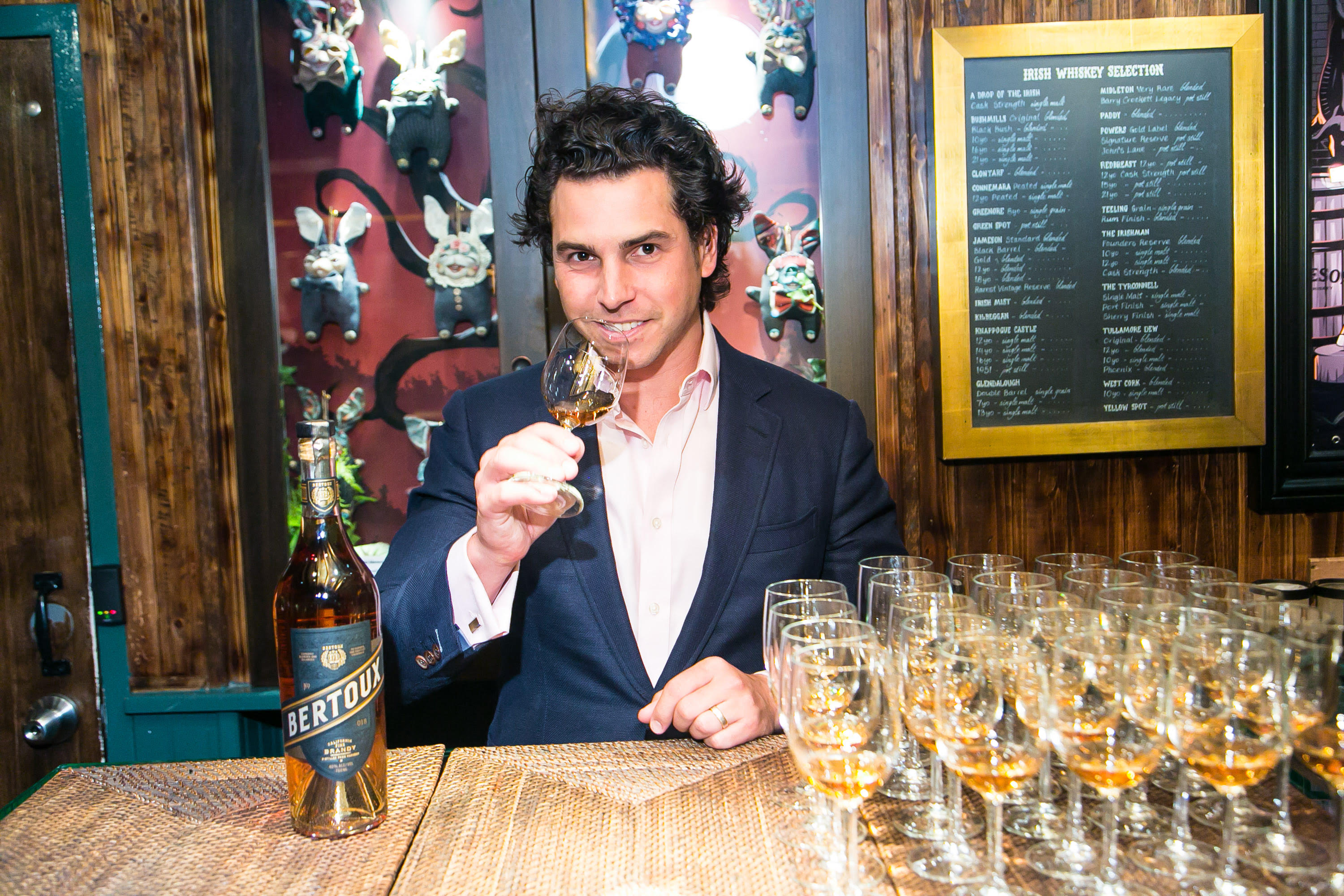 While brandy was a prominent spirit in the Golden Age of the Cocktail during mid-19th century, today, the team at BERTOUX is working with several other California premium brandy producers to restore that glory—partly by introducing it to the next generation who, fortunately, have a fresh perspective and palate. "The younger generation is willing to embrace a category that's new or evolving because they don't have preconceived notions," said Pastuszak. "For lack a better term, they don't have a 'bad taste in their mouth' of what didn't used to be appealing to them." And from marketing perspective added Bell, "The younger generation is drinking less, but drinking a lot better. They are spending more per dish and per cocktail, and they are more discerning than previous generations."