Celebrate St. Patrick's day with these green-hued or Irish-themed liquor or beer cocktails that are refreshing and call for no green food coloring.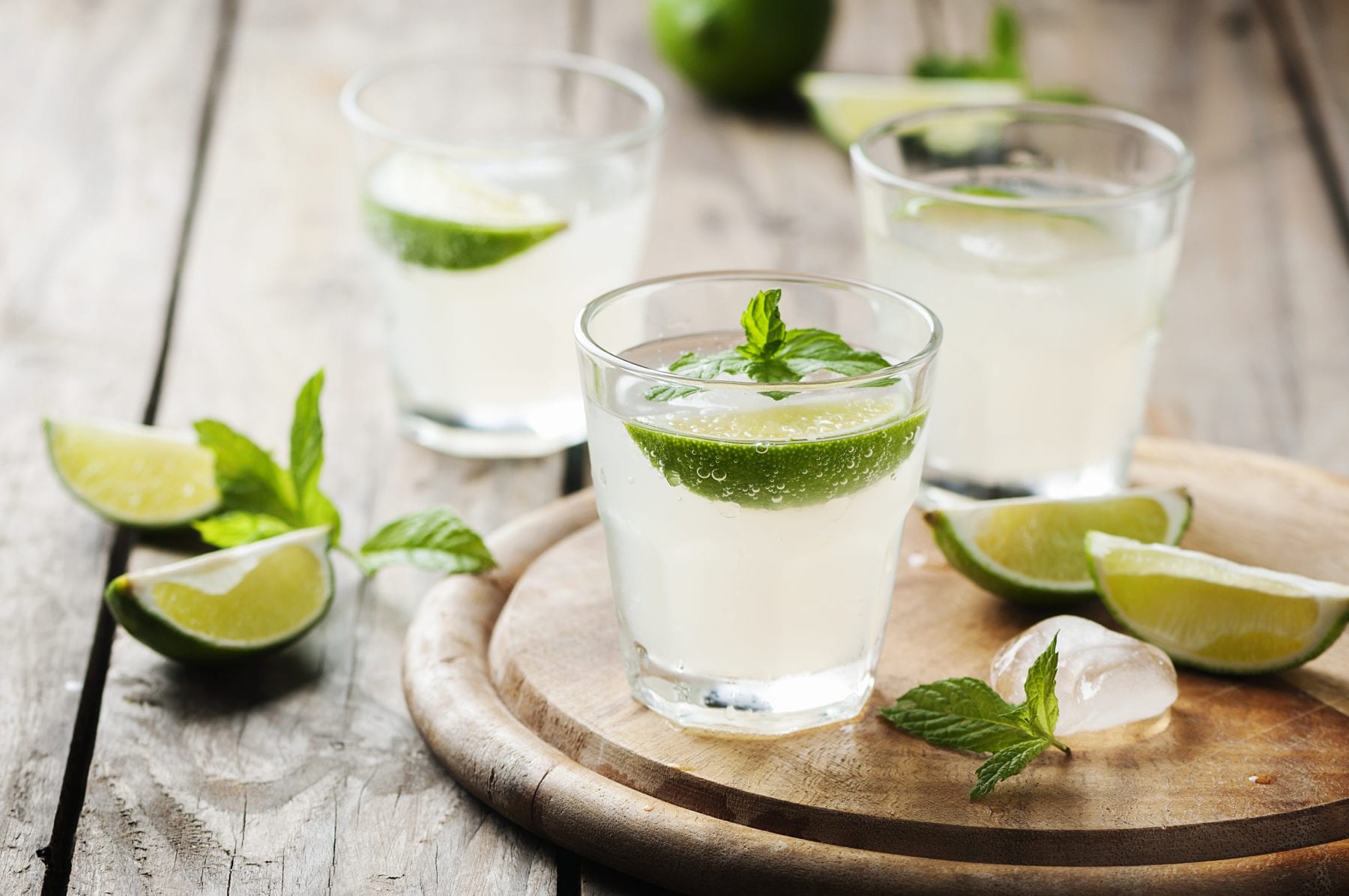 Coconut Mojito
1 Tbsp agave nectar (We recommend Tres Agaves Organic Agave Nectar)
3-4 mint leaves
1 Tbsp lime fresh squeezed juice
2 oz Sugar Island Coconut Rum
2 oz coconut water
2 oz club soda
In a glass muddle the mint leaves with the agave nectar and lime juice. Add the rum, coconut water and top with a splash of club soda. Use mint and lime wedge for garnish.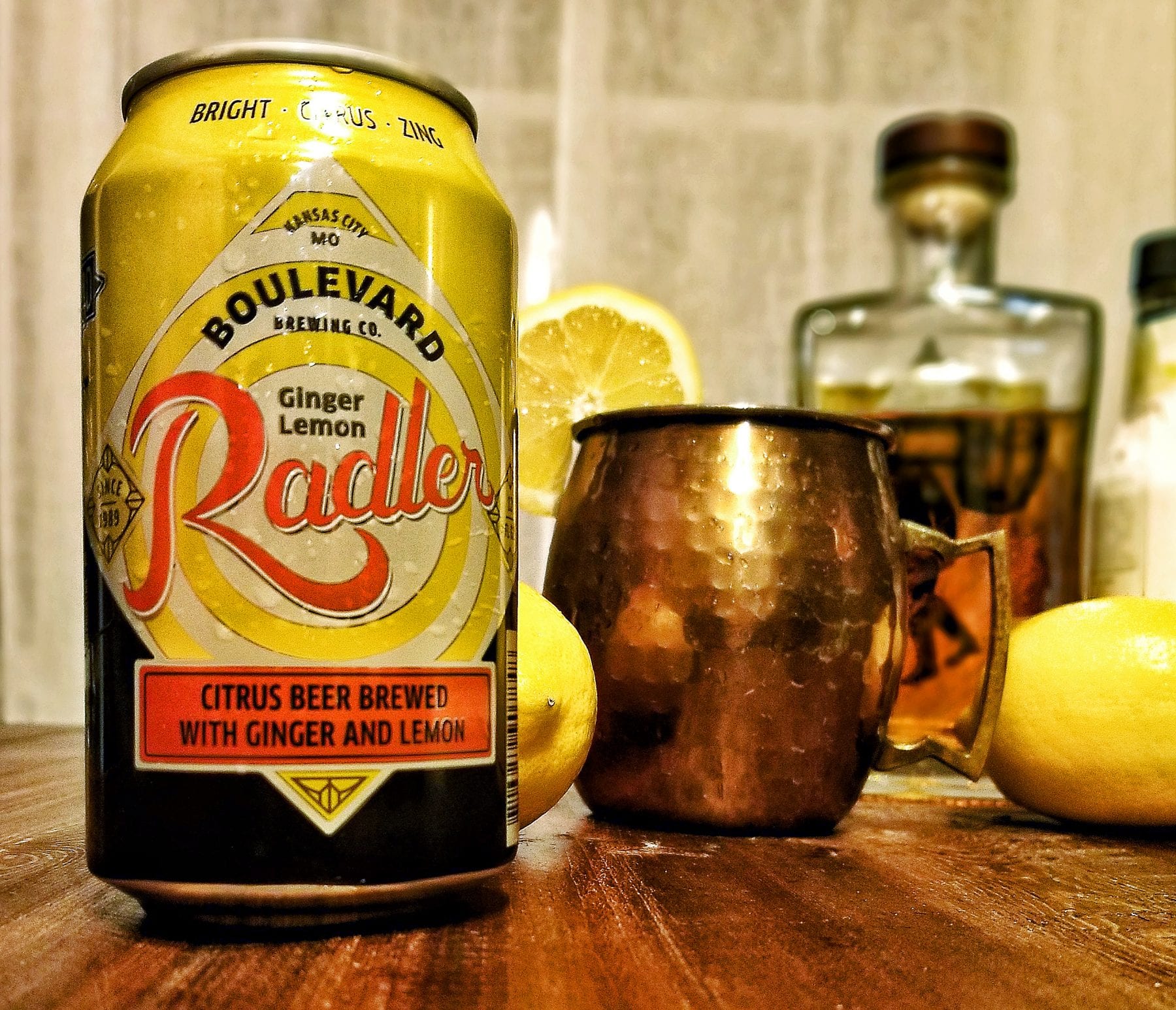 The Irish Mule
Recipe created by Boulevard Brewing Co. of Kansas City, Missouri. You should be able to easily find their cans in your state. Check out their beer finder here.
2oz Irish whiskey
6oz Boulevard Ginger Lemon Radler
1 dash Angostura/aromatic bitters
Lemon (optional)
In a copper mug, add bitters and whiskey, then fill mug with ice and stir. Top with Ginger Lemon Radler and garnish with a lemon wheel.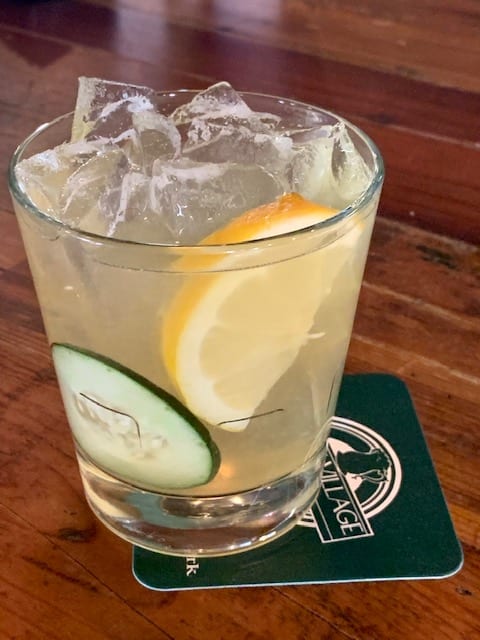 Mavoureen
This cocktail hails from the pros at Dublin Village Tavern, along Dublin, Ohio's Celtic Cocktail Trail. If you can't get to Ireland in time for St. Patrick's Day, maybe you can head to Ohio.
3/4 oz. fresh lemon juice
1 1/2 oz. Jameson Irish Whiskey
1 oz. St. Germain Elderflower Liqueur
3 each, thin cucumber slices
3/4 oz. simple syrup
1. In a cocktail shaker, combine ice, lemon juice, Jameson and St. Germain.
2. Shake well and strain into a cocktail glass filled with ice.
3. Garnish with a lemon and cucumber for color.
*Bartender tip! To add something extra, start by muddling cucumber with simple syrup and combine with ingredients.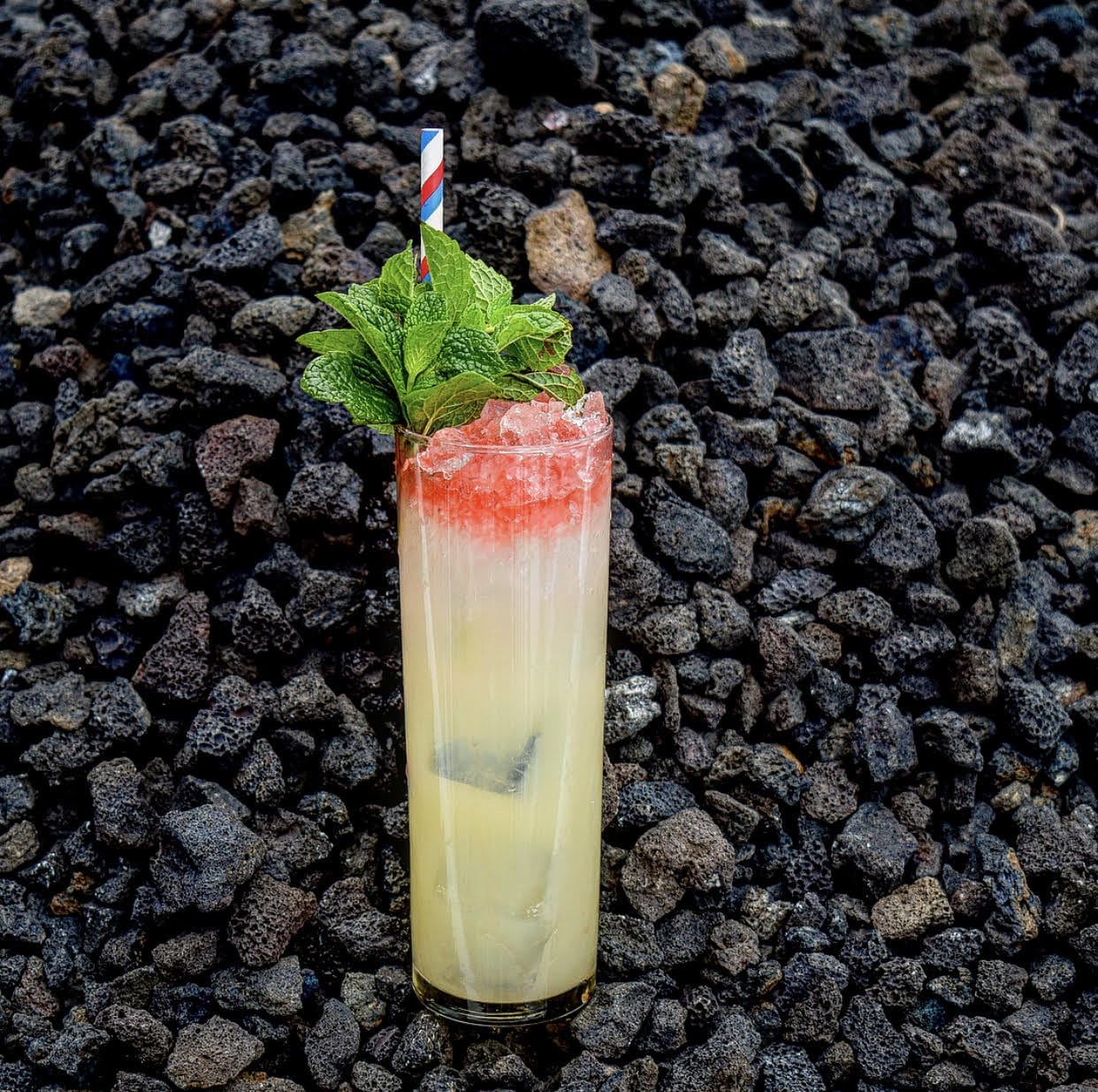 Irish Tricolour
From VASO, also along Dublin, OH's Celtic Cocktail Trail. This one is quite colorful, but still no food coloring! If you're celebrating with an Irish brunch, this is a perfect cocktail to serve.
2 oz Jameson
1 oz fresh pineapple juice
3?4 oz orgeat
1?2 oz fresh lime juice
1?4 oz green chartreuse
1. Shake all ingredients
2. Double strain over 5 cubes in slim Collins glass
3. Top with crushed ice + Peychaud's bitters
4. Garnish with a handful of fresh mint and/or edible clovers if using a paper straw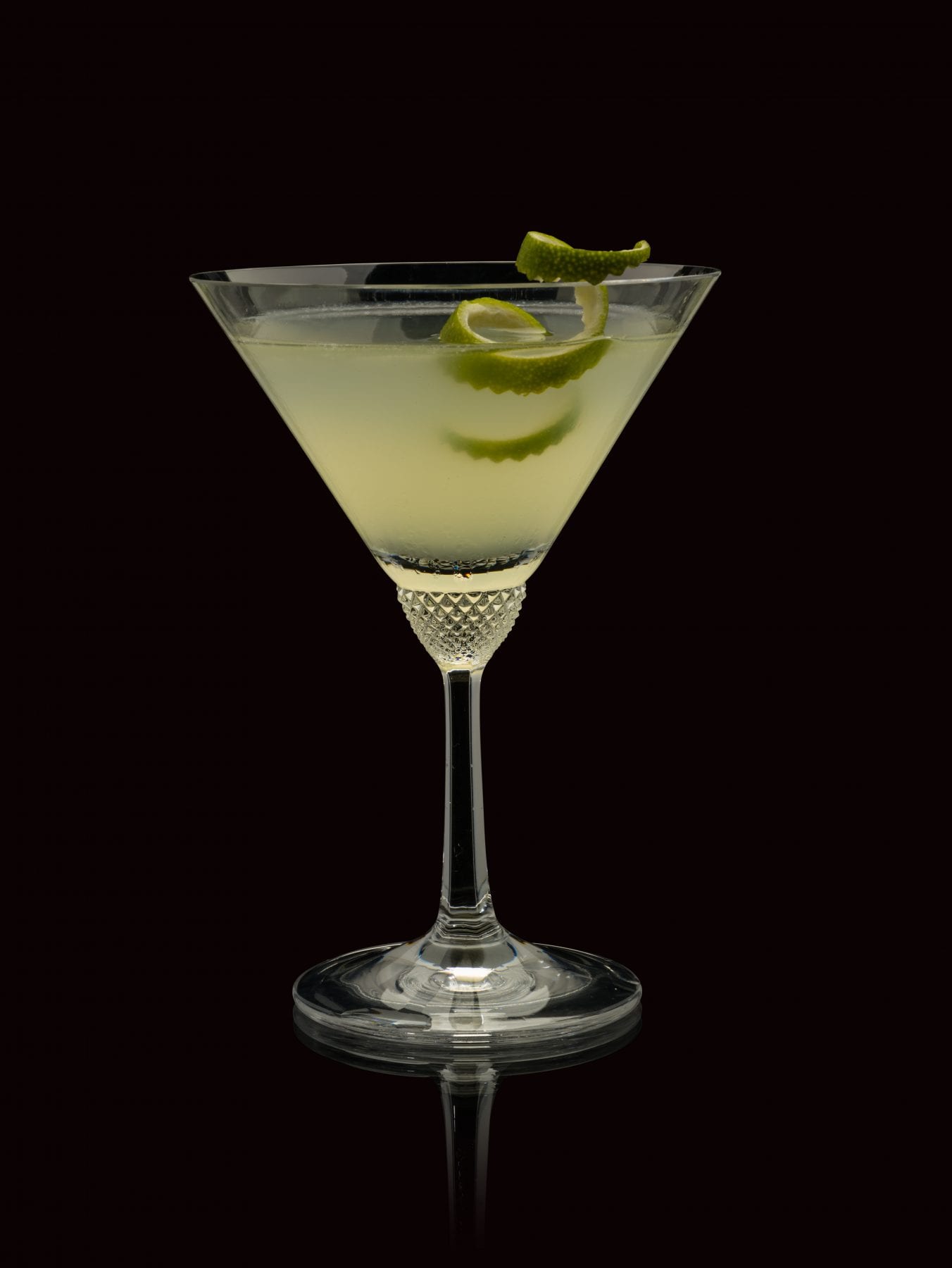 Brockmans Gin Green Gimlet
Swap out a green beer for a green cocktail the Brockmans Gin Gimlet is a super simple, sophisticated and delicious drink – featuring Brockmans Gin, subtly sweet simple syrup and freshly squeezed lime juice.
2 oz Brockmans Gin
½ oz Freshly Squeezed Lime Juice
1/4 – ½ oz Simple Syrup
Lime twist to garnish
Pour Brockmans Gin, freshly squeezed lime juice and simple syrup into a shaker with a handful of ice and stir. Strain into a stemmed chilled glass. Serve with a lime twist.
Shamrock Cooler
Created by Elad Zvi, Co-Founder, Bar-Lab
2 parts serrano-infused Maker's Mark® Bourbon*
1 part freshly squeezed lime juice
½ part agave syrup
Pinch salt
1 cup ice
4 sprigs tarragon
Place all ingredients in a blender and blend on high until the ice is pureed. Serve immediately.
See Also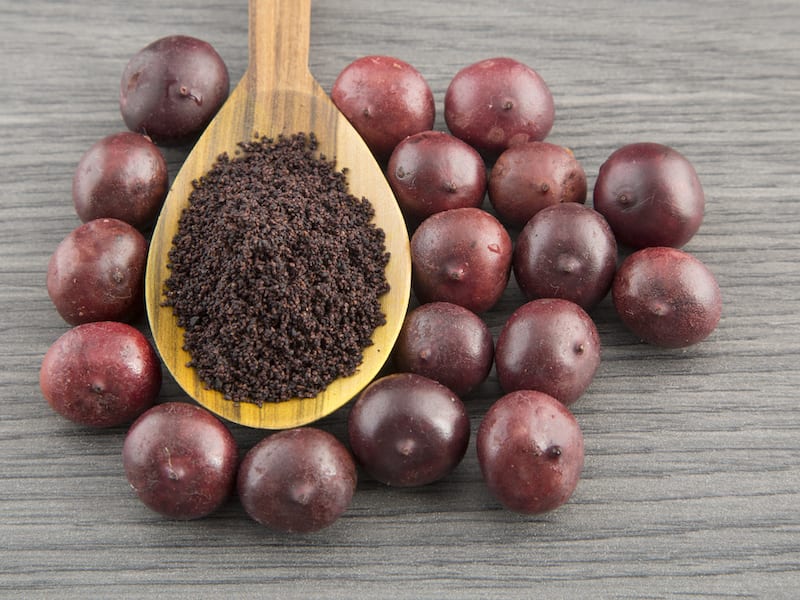 *Serrano-infused Maker's Mark® Bourbon
2 cups Maker's Mark® Bourbon
1-piece serrano pepper, cut in half and deseeded
Combine the pepper and Maker's Mark® Bourbon in an airtight container and allow it to macerate for at least 2 days. Store in the fridge and shake container gently twice a day.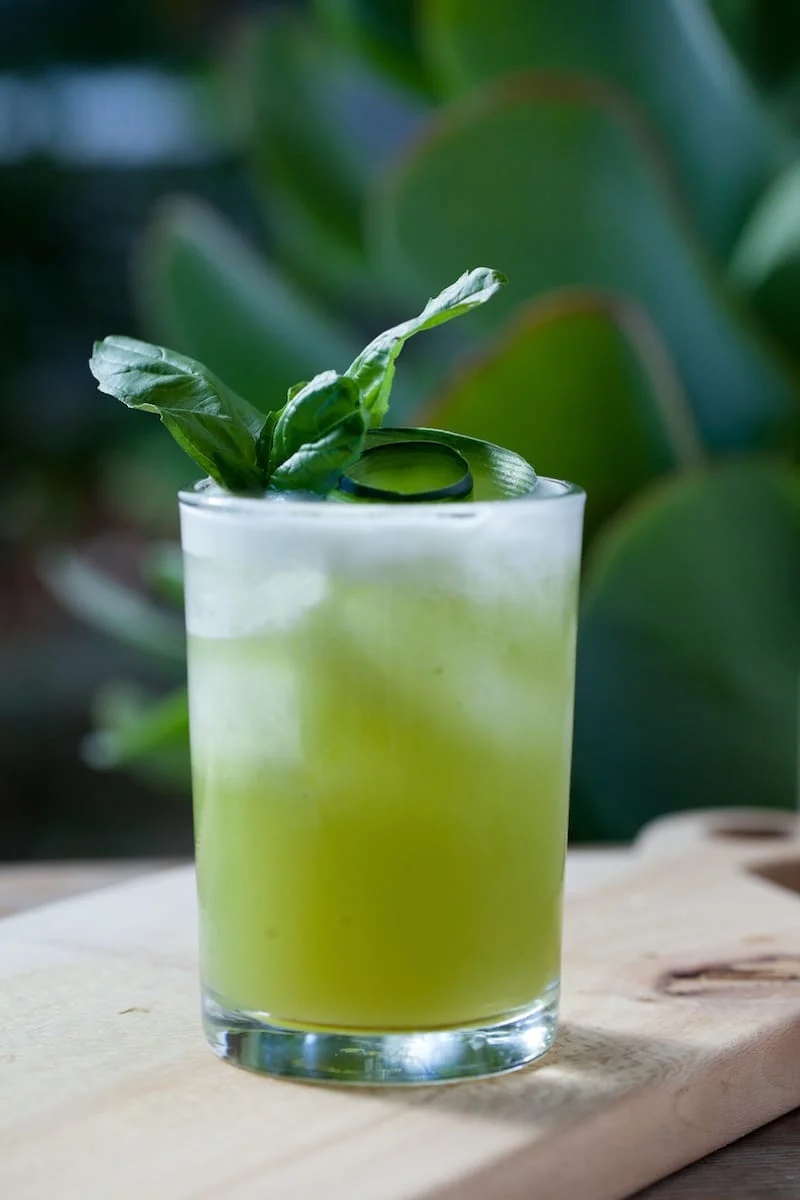 The Chaparrita
GEM&BOLT's The Chaparrita cocktail is the perfect combo of sweet and sour. Created by Licha's Cantina in Austin, TX.
1.5 pz GEM&BOLT Mezcal
1 OZ Damiana Tea
Splash of fresh pineapple juice
Slash of lime biters
Fresh basil for garnish
Combine all ingredeints, except basil, and stir with ice. Strain into a fresh glass, pouring over ice. Garnish with fresh basil
DAMIANA TEA PREP:
1 OZ dry damiana tea
Steep in hot water for 30 minutes. Strain. Keeps one week in the fridge.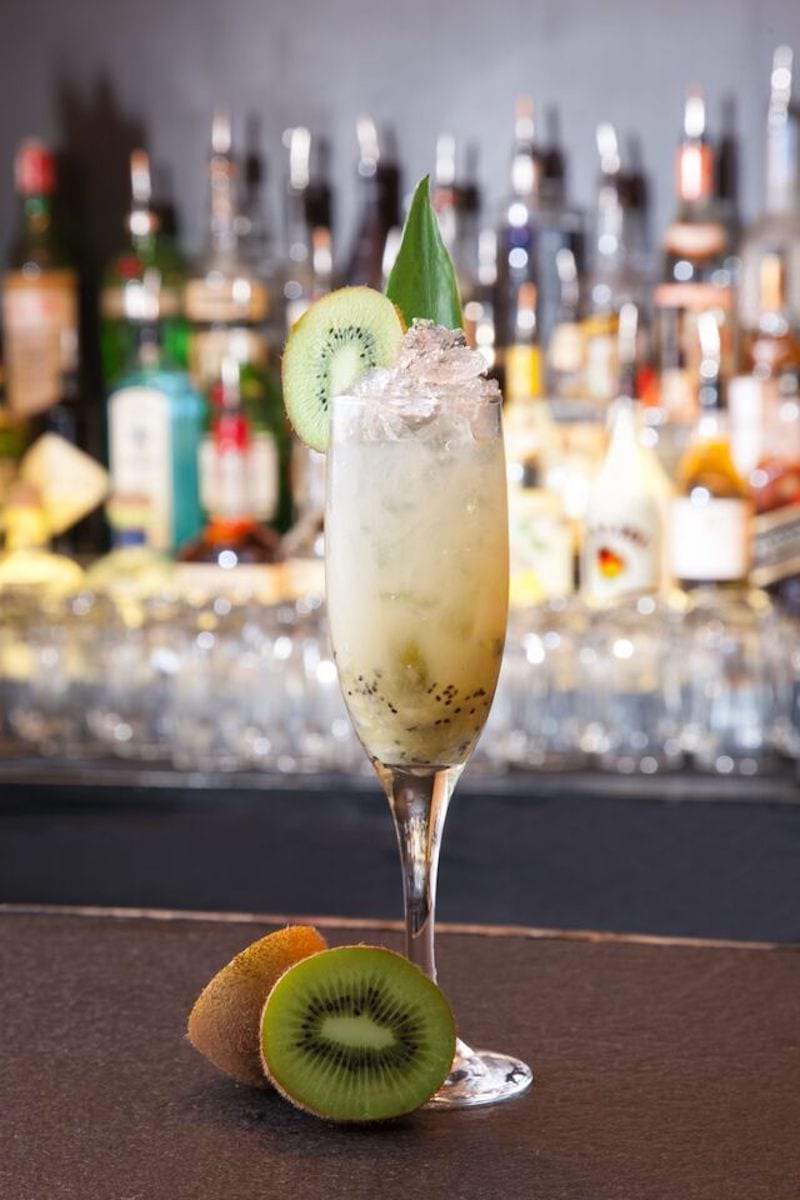 Swizzle Me Irish
Created by Cody Goldstein, Founder of Muddling Memories
1 ½ parts Sugar Island Coconut Rum
3/4 part Fresh Kiwi Puree
1/4 part Fresh Lemon Juice
3/4 part Pineapple Juice
In a glass shaker, add all ingredients, add ice and shake and strain over crushed ice. Garnish with Kiwi wheel and lemon wedge.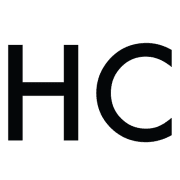 Honest Cooking
The Honest Cooking editorial team handpicks inspiring culinary stories to share with you that we think are beautiful. We strive to create an inspiring place for culinary exploration, salivating recipes, interesting personalities and stories.