California wine is a crossroad between diverse viticultural history and viticultural potential. These excellent wines became a global wine making celebrity in 1976. When it beat French wines in both red and white wine categories at the infamous Judgment of Paris blind wine tasting competition. Such that California winemakers like Jen Walsh of La Crema Winery have access to a huge palate of grape varieties and wine making methods. The end result are elegant wines you can enjoy for every season as the one we're in now – summer!
Whether you are a planning something on the backyard grill or a picnic under the trees or at the beach,  Jen Walsh from La Crema Winery shares her expert knowledge to perfectly pair for an all-American celebration.

Bright Salads and a Vibrant Rosé
Warm weather calls for a wine with vibrant fruit flavors, refreshing acidity, and hint of minerality. Like a chilled glass of this California wine; 2019 La Crema Monterey Rosé ($25), it encapsulates all the above! It's delicious on its own – enjoyed as an aperitif – or can easily pair with seasonal summer fare.
With aromas and flavors of strawberry, cran-raspberry, and Mandarin orange, this crisp, vibrant wine pairs with seasonal summer salads.  Like this wholesome refreshing chickpea salad, served with creamy avocado.
Oh So Sweet Key Lime Pie and Balanced Chardonnay

Chardonnay is one of the most versatile grape varietals, and the elegance of the
2018 La Crema Sonoma Coast Chardonnay ($23) . Due to this California wine growing practices, the weather permits both fruit aromas and flavors to develop while retaining juicy acidity. With its generous texture and subtle hint of oak, this balanced wine is ideal for summer. It  can also carry you through the rest of the year.
Pair easily with light appetizers and mains, including crab, lobster, and scallops in a buttery cream sauce. Additionally you can sip along summer-inspired desserts like Key lime pie.
 Salty Chips and Effervescent Bubbly
Bubbles make any occasion feel instantly more elevated and special. The effervescence and bright acidity in this California wine offer a refreshing element while flavors like lemon and strawberry linger on the palate. A gorgeous summer day is as good an excuse as any to pop open a bottle of this delicious NV La Crema Brut Rosé ($45)
It's difficult to find a dish that doesn't pair with sparkling wine – from these lime salted sweet potato chips to decadent caviar and blinis, this wine pairs with everything: A true choose your own adventure-wine when it comes to pairings.
Grilled Anything and Rich Pinot Noir
Just as Chardonnay is one of the most versatile white wine varieties, Pinot Noir is one of the most versatile of the red wine varieties.
2017 La Crema Russian River Valley Pinot Noir ($40) derives from Russian River Valley. This California wine  has all the hallmarks of a classic Pinot Noir from this region. Certainly a richly concentrated wine with bright acidity from fresh red fruit flavors, forest floor and sassafras. This is a perfect match for any item that's hot off the grill.
Especially roasted meats or prosciutto wrapped avocado bites. These dishes play off the rich, concentrated notes of Bing cherry, sassafras, and baking spice in the wine. Hence it can match with bolder options, like beef stew and pasta Bolognese.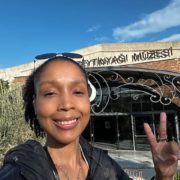 Alyssa Holder
Alyssa Holder is a writer specializing in food and travel topics since 2015.