Turbot is the king of the sea, and a king is to be treated with the utmost respect. Here is two-starred Michelin chef Eric Vildgaard's personal vision of how the royal North Sea-fish should be prepared.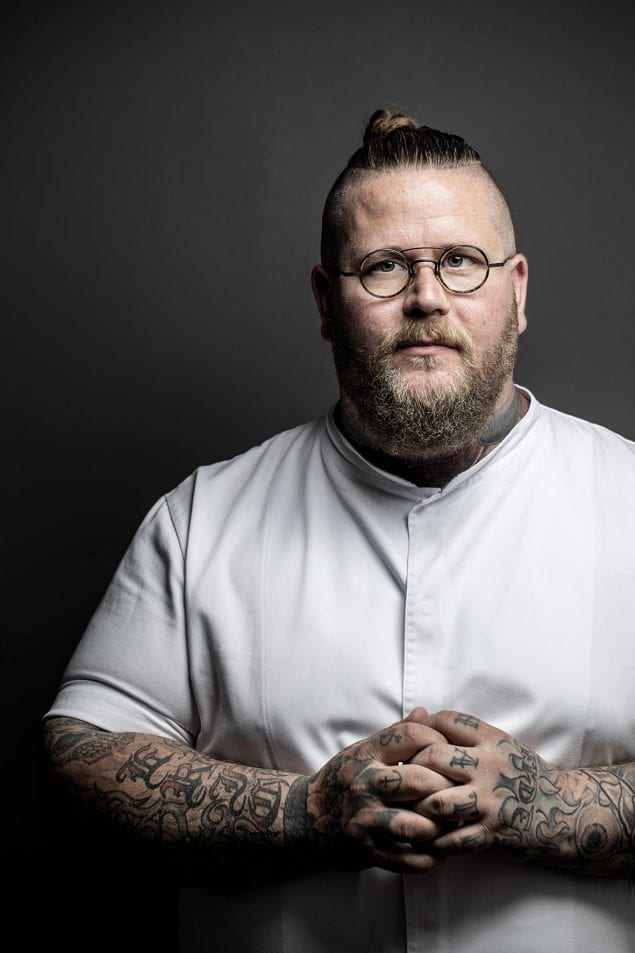 Jordnær took everyone in and outside Denmark by surprise when Michelin in 2018 awarded the then unknown restaurant in the northern suburbs of Copenhagen a star during its first year of opening.
Since then, it has been full throttle on flavours – creating picturesque plates and mouth-watering creations of Nordic, French and Asian ingredients cooked with remarkable harmony. Already in 2020 Jordnær was awarded with a second Michelin star.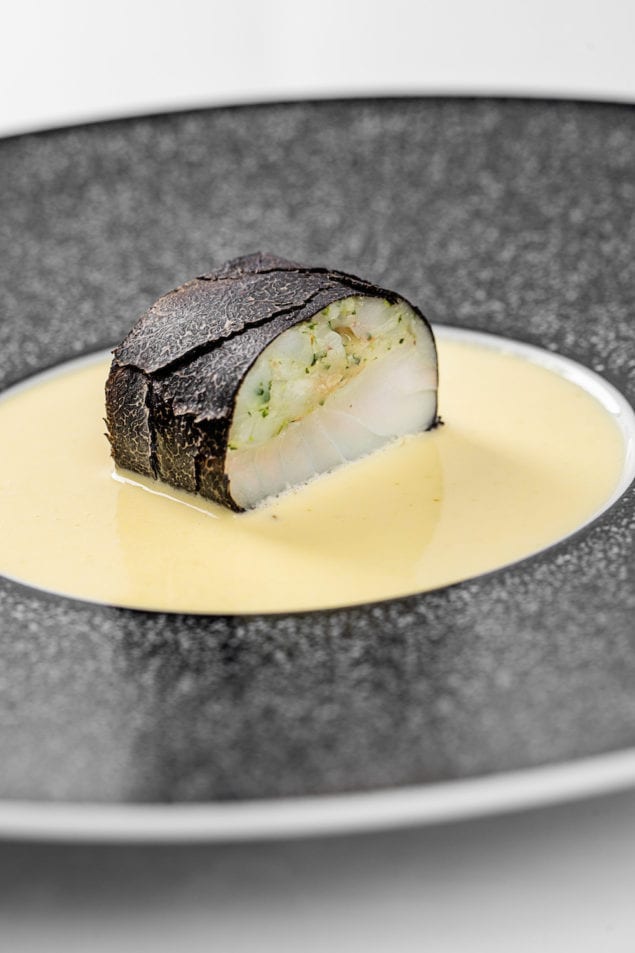 "I will never, ever get tired of the combination of turbot, truffles and beurre blanc. Therefore, this dish has been on the menu since the day we opened, continuously evolving, just like us.
Turbot is the king of the sea, and a king is to be treated with utmost respect. When we choose to kill animals with the purpose of eating them, it's our duty to make sure that they don't suffer. The sea is one of our most important suppliers, and therefore it is our duty to treat it with care and respect. So please, do make sure that you use a turbot of good quality.
In this case, good quality means that the fish has been caught with a pound net, and not with a trawl net. Not only does the process of trawling do harm to the ocean floor, but it also often breaks the fish's back, causing the blood to enter the meat. A raw material in that state is useless to us, and we will never let it into our kitchen – and neither should you!"
See Also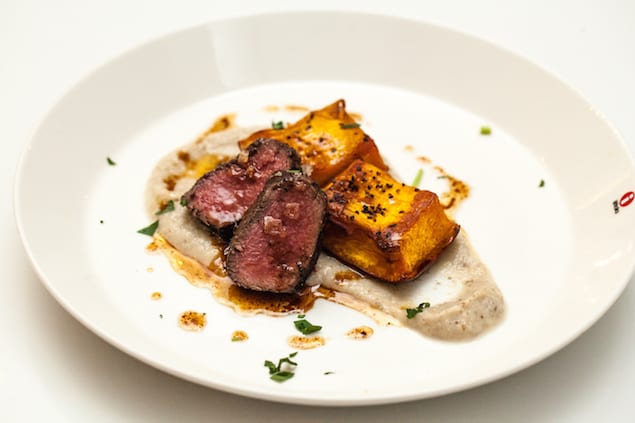 – Eric Vildgaard.
Print
Turbot, truffles and yuzu kosho
Author:

Eric Vildgaard

Category:

Main

Cuisine:

Nordic
TURBOT

160

gr turbot fillet without skin

160

gr langoustine tails

1

shiso leaf

4

coriander stems
Zest from

½

lime
Salt
Pickled truffles in slices
<br>
YUZU KOSHO BEURRE BLANC

100

gr white wine

225

gr butter

20

gr elderflower vinegar

30

gr green yuzu kosho
salt
Instructions
TURBOT
Pre-salt the turbot fillet and set aside. Chop the langoustine tails, coriander, shiso and lime zest, mix with salt and layer on top of the turbot filet, and wrap the truffle slices around it. Preheat an oven to 70'c combi steam and bake the turbot roll for 8-9 minuts. Check while cooking by feeling the inside with a cooking needle. Remember, that 10 seconds is a lifetime for a fish.
YUZU KOSHO BEURRE BLANC
Reduce the wine to 1/3, add the vinegar and whisk in cold butter dices slowly, taste with yuzu kosho and salt. You can keep the heat on, but be careful. A beurre blanc must never reach boiling point – in that case, it will separate.
Learn more about Jordnær through their website and this love story previously featured by Honest Cooking.
Happy Cooking!
Natalia Bohórquez Rodríguez
Colombian based in Barcelona • Master in Marketing / Gastronomy • PR & Culinary Liaison • Food writer • @nataliabhqz