Eggnog or mulled wine are tried and true holiday cocktails, but many more merry libations exist around the world. Ever had a Yuzu Hot Toddy or a Gløgg made with white wine instead of red? This is the year to shake things up. Cocktail experts based from some of the world's top hotels, bars, and restaurants are here to help. Whether you're in the mood for something piping hot or light and refreshing, below you will find a recipe that will tick one or all of your boxes. While these recipes vary, some include familiar festive ingredients such as wine or warm spices like cinnamon and nutmeg. Cheers to the season.
From Ireland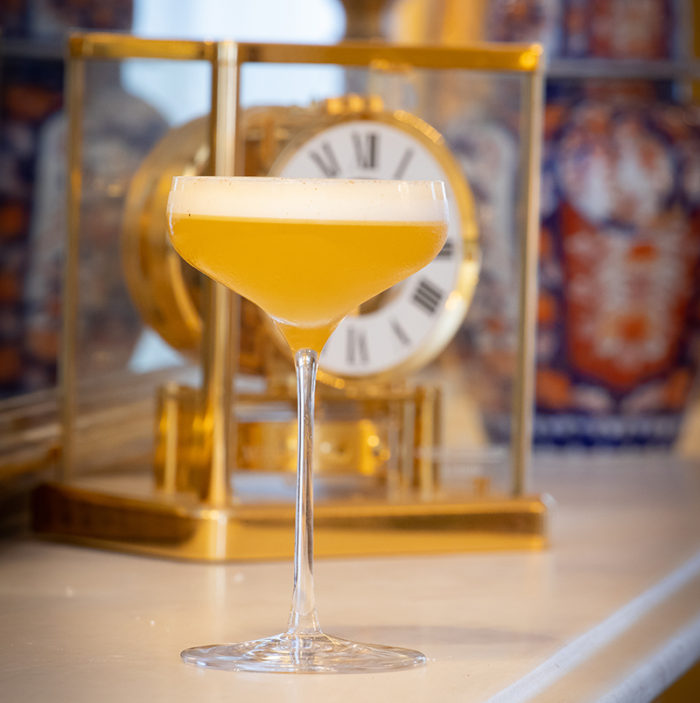 Irish drinks are known to include Guinness and Bailey's but not these recipes from the Merrion Hotel. Not to worry, while these holiday drinks don't include the classic ingredients they are sure to deliver a Nollaig faoi shéan is faoi shaonas duit! ( that's happy and merry Christmas). Enjoy  Sweet December, a holiday cocktail that combines amaretto with flavors like vanilla, cinnamon and nutmeg. And White Christmas, a dreamy, creamy with a Christmas spiced-flavored vodka.
About 312 kilometers away from the Merrion Hotel, the Sheen Falls Lodge, stirs up the Jingle Juice. A holiday cocktail made with vodka and topped with a delicious peppermint foam.
From Italy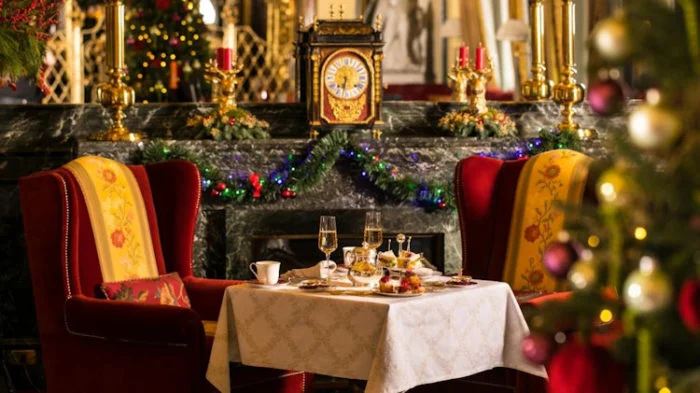 Buon Natale from Hotel Hassler Roma in Italy, offering not one but three premium holiday cocktail recipes. For those seeking a bright and refreshing drink, try the Christmas Vodka Cooler or Spritz Skiwasser. In the mood for something rich and decadent with a hint of caffeine, then the Bailey's Espresso Martini is the perfect choice.
From Denmark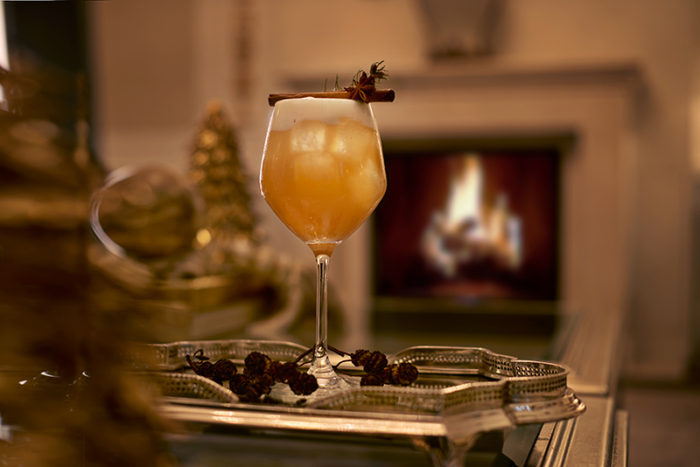 A delicious riff on the traditional Swedish version made with red wine, this Scandinavian holiday cocktail from Hotel d'Angleterre is made with white wine infused with spices, fruit, rum, a touch of brown sugar syrup and Champagne.
From France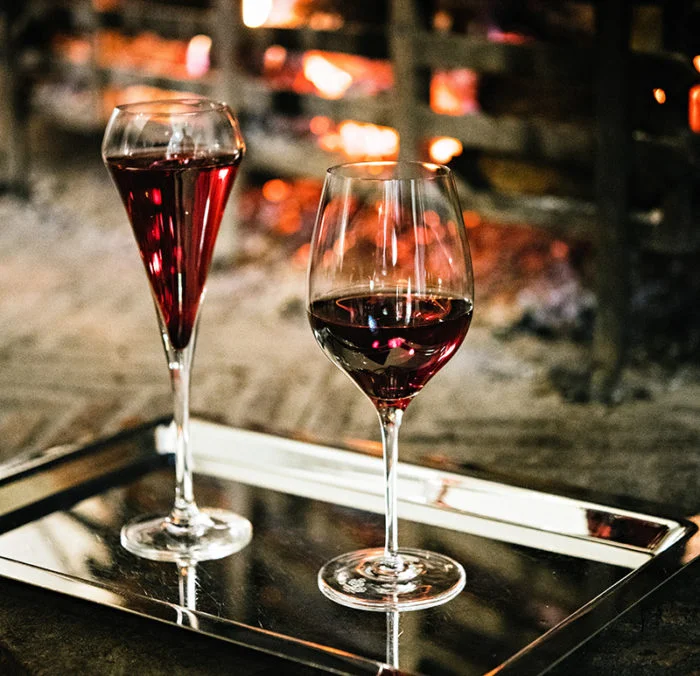 Cassis is a berry that has only been grown in France since the 16th century. Here are two holiday cocktail recipes from Le Relais Bernard Loiseau using the authentic French ingredient. 
From the USA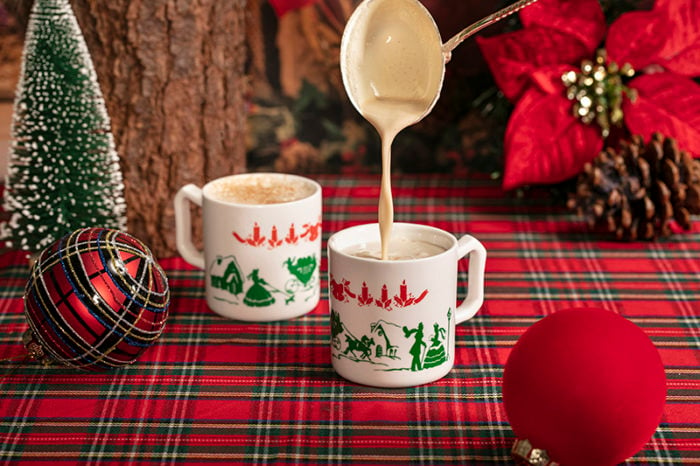 Miracle is a Christmas-themed pop-up cocktail bar, with locations in more than 30 states in North America and around the world. The holiday cocktails recipes from Miracle are glasses filled of holiday cheer.  The Christmapolitan is a rift on the traditional cosmopolitan. It's bright, crisp and simply a delicious sip of the season. The Jingle Balls Nog has notes cognac, sherry, vanilla, and nutmeg. It will get even the grouchiest grinch in the holiday spirit. The Snowball Old-Fashioned is a seasonal take on this classic drink. It includes familiar ingredients of rye, bitters, and a touch of orange zest. What's the difference? It replaces cherries with gingerbread syrup, guaranteeing that this holiday cocktail dashes through the snow with sugar and spice. Not only would Santa cherish it after a long wintry night, but you will too.
Close to Miracle on 9th in the East Village, on the Lower East Side Bar Maven, Kenta Goto, of namesake Bar Goto and sister concept Bar Goto Niban, creates the Yuzu Hot Toddy. A holiday cocktail inspired by the classic whisky hot toddy but has a Japanese twist.
From Berlin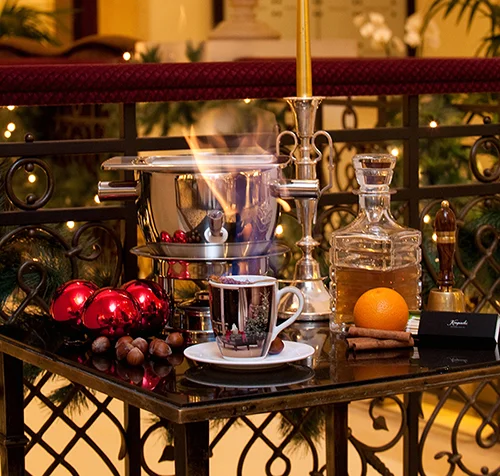 A must-have holiday drink in Berlin is Feuerzangenbowle. This is a traditional mulled wine (called glühwein in German) that comes with a rum-soaked sugar cane. The cane, which sits atop a grate over the wine, is set on fire so all the delicious, boozy sugar can drip into the drink.