Mollusca evokes the oceanside through a cleverly juxtaposed menu, tastefully treading the line between savory and sweet, seafood-centric and Italian-inspired.
Situated in the iconic Meatpacking District, Mollusca exudes an upscale yet alluring mood from the moment you enter. Hand-blown glass chandeliers fill the romantically lit dining space evoking imagery of jellyfish and ripples in the deep sea. Shades of navy blues and browns color the space, adding to the yacht-like luxury.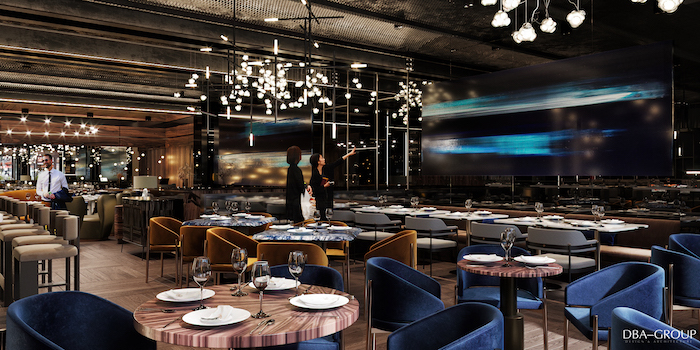 The Eats
Executive Chef Christian Bonilla has combined unsuspecting flavors to create memorable dishes at this seafood-focused restaurant. Among Mollusca's eclectic menu are its signature mussels, served in 30 playful sauces, with a side of french fries and baguette. From chocolate, banana, and M&Ms to condensed milk and wasabi, the unconventional, albeit amusing, pairings to the namesake dish are reason enough to visit.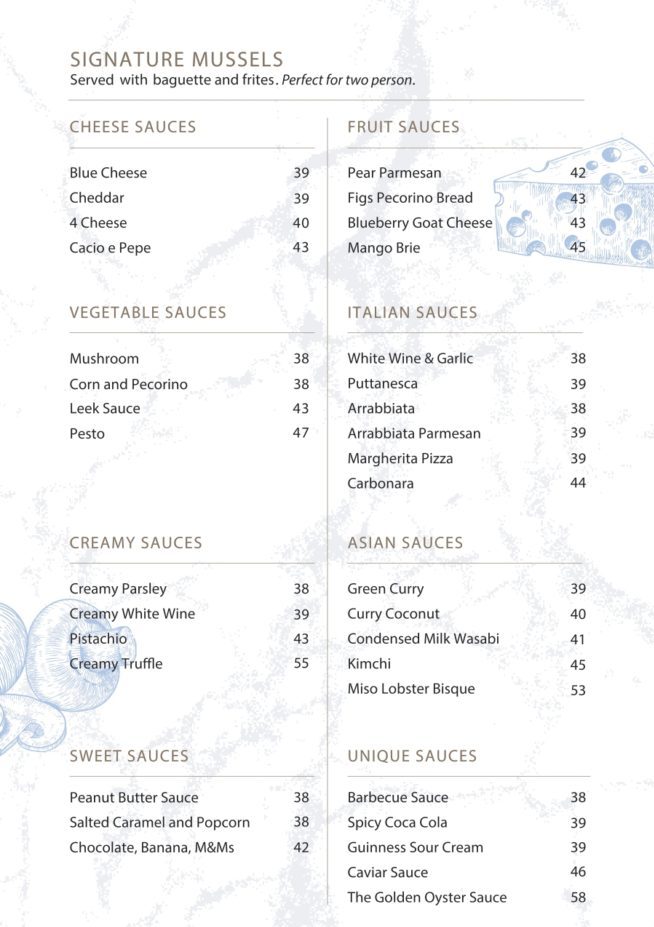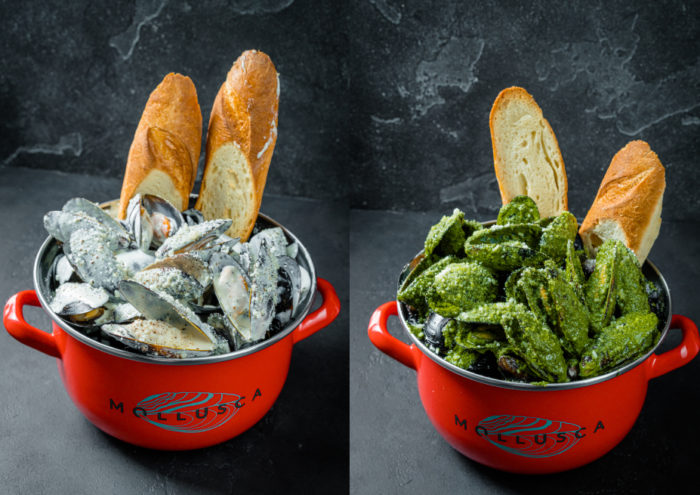 The rest of the menu isn't quite as whimsical as the mussels, but there are some unexpected fun pairings across the board. Take the raw bar for starters: distinctive plates like the tuna open roll with blueberry goat cheese add a hint of unsuspecting fruit to a fresh bite of fish. Or try the Salmon Crudo, paired with pear and passionfruit chutney, mango, squid ink tuile chips, kimchi tofu cream, and drizzled with coriander oil. Dishes here are meant to keep you on your toes.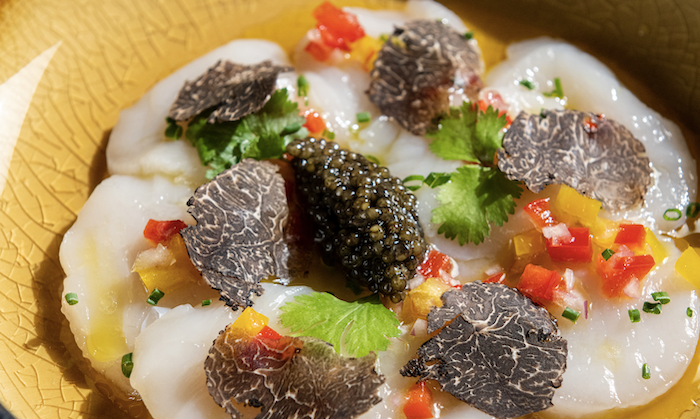 Larger plates bring items like the fresh Mushroom Truffle Risotto with fresh black truffle shavings and parmesan, or the Il Grande Raviolo, a large raviolo filled with herb ricotta and egg yolk, topped with caviar and more freshly shaved black truffle. Chef Bonilla finds innovative ways to invite texture, color, and taste to each plate. For another impressive main, try the Japanese Miyazaki A5 Wagyu Filet, dressed in cacio e pepe sauce with a cherry tomato salad. Of course, finish your meal off with the oozing lava cake.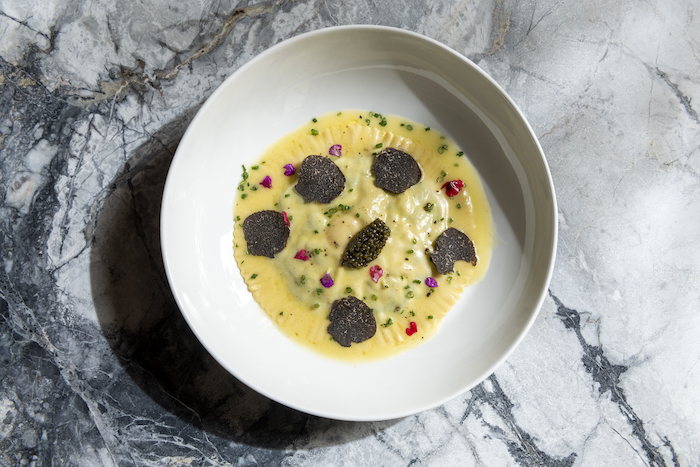 See Also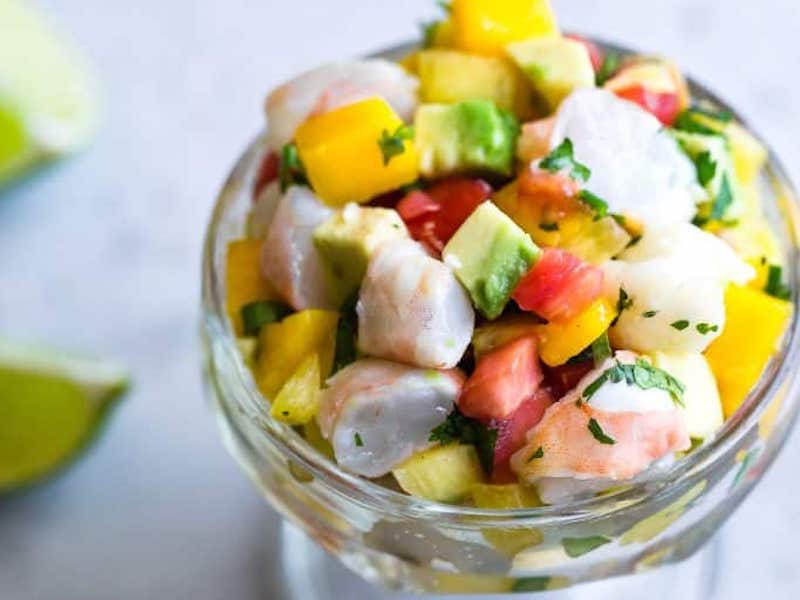 The Drinks
Fittingly, you'll find a range of oceanic cocktails made of uncommon ingredients to match the seafood-focused menus. Try the Tidal Wave, a cocktail that matches the taste of the sea with nori-infused gin, vodka, vermouth, and salt air foam. The Coral Reef is another refreshingly tropical option with Spring 44 Vodka soaked in lemon peel, Kalani coconut liqueur, fresh Thai basil, muddled pineapple, yuzu juice, and orange blossom water. If cocktails don't tickle your fancy, Mollusca's extensive wine selection also pairs flawlessly with your meal.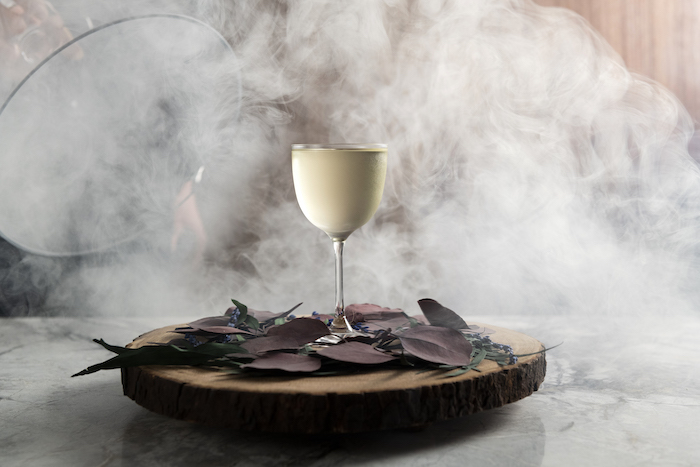 Whether you're dropping in to impress a client, celebrating an occasion or catching up with a friend for their weekend brunch, Mollusca is sure to leave an impression on every diner.
Mollusca
Website
1 Little West 12th St, New York, NY