Summer is still in high gear, and with that comes parties, dinners, picnics and various life-celebrations that call for bubbly wines to accompany them.
But what should you be drinking at the various moments you have ahead of you? Well, do not fear – Honest Cooking is here to guide you through the sparklers you should have on your shopping list this summer – regardless of where you're going!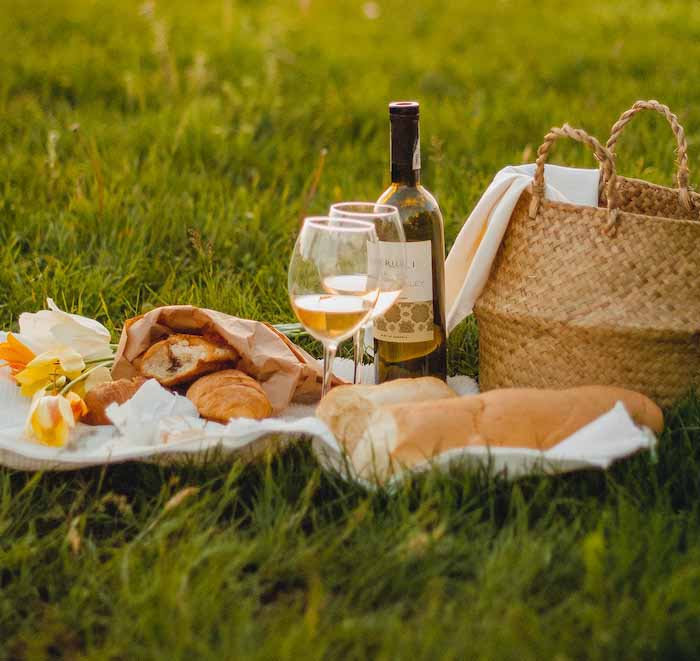 For the Summer Picnic
Bella Conchi
Cava Reserva Brut 2018
This is the kind of accessible, value sparkler that you're looking for to liven up your next summer picnic. Fruit forward and fun, it'll work perfectly under the sun, as you are kicking back, watching the kids playing soccer. Life is good, and wine shouldn't be too complicated, right?
$15
Caposaldo
Prosecco Brut N.V.
Picnic wines should give you lots of value for money, and this one certainly provides just that. Punching way above its weight class, this prosecco packs lots of peach and apple flavors – while still being balanced enough to match up to your favorite picnic foods. You'll feel good about yourself if you bring this to your next picnic. Promise!
$14
Scout & Cellar
Mixtrack Bubbly Rosé 2019
Who are we to diss a mix-tape? We wouldn't dare! But also, with this wine, there's no reason. A fun sparkling rosé from the good people of Scout & Cellar, this might actually be the perfect picnic wine. Drinks both like a rosé and like a sparkler, so you'll find it pleasing to most people. And it looks damn cool too.
$24
Zardetto
Prosecco Rosé Extra Dry 2020
Drinking Zardetto's extra dry rosé is like taking a trip to Rimini in the 80's. It's good looking, inviting, festive and you don't want it to end. So bring your Banana-Hammock to your next picnic and pop open a bottle of this bubbly, and you'll find yourself more popular than David Hasselhoff in Germany in 1997.
$18
CHANDON California
Brut N.V.
There's no denying that the winemakers at the house of Chandon are fricking great at making wine with bubbles in them. From Champagne to Argentina, and many other countries in between – they make quality sparklers at almost every price level. The Cali-Chandon is no exception, and it has been a staple of great value picnic wines since the mid seventies. Pop it, and feel the good life flowing over you.
$17
For the Late Summer Party
Bouvet-Ladubay
Excellence Brut Crémant de Loire N.V.
This is you sitting at a sidewalk café in Paris in the 60s, just enjoying life. Raunchy French pop music fills the air as you are ordering steamed mussels and a glass of Crémant de Loire. Boom! You're transfered back to present time and to the party you're hosting next weekend. But the vibe's the same, the wine is there too – and maybe, just maybe, you'll even play some of that raunchy French music.
$15
Pierre Sparr
Réserve Crémant d'Alsace Brut N.V.
Who knew you were such a person of the world? Walking around in your bathrobe all day, casually commanding your staff to do all sorts of weird things for you. And always, always with a glass of Pierre Sparr's Crémant in your hand. Because, bubbles make you happy, and why shouldn't they when they are this good?
$20
Scout & Cellar
Gallivant Bubbly White 2020
Oh you are gallivanting for sure. From one sparkling wine to another, maybe you'll eventually settle down with a glass of Scout & Cellar's Gallivant Bubbly? This is a 100% Sauv Blanc sparkler, which makes it not just delicious, but fun. This is the wine-equivalent of your favorite uncle, you know the one that tells you about life the way it really should be.
$26
CHANDON Australia
Blanc De Blancs Méthode Traditionnelle
We already mentioned that the California winemakers at Chandon know whats up, but the Aussies from the same house aren't fucking around either. This Blanc de Blancs lines up incredibly well with some of its more famous peers from that small area in France where they are very serious about their bubbles. This is high quality "almost Champagne" at a very reasonable price – which is absolutely perfect for that summer party you're about to host!
$27
Decoy
Brut Cuvée N.V.
So, you're hosting a party, but you don't want to be predictable, while still serving delicious wine that isn't too expensive. Traditional bubbles don't appeal to you, but you also don't want to go full pet-nat on this shit – so what do you do? You get a case of Decoy Brut Cuvée N.V. Mission accomplished. People now think you're interesting.
$20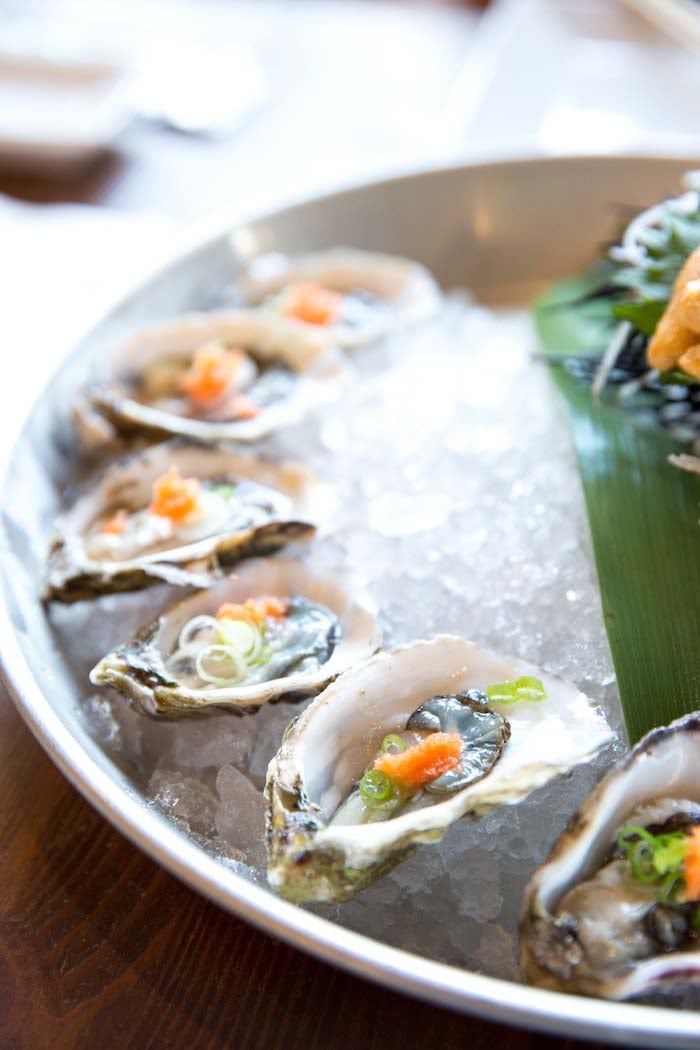 For the Seafood Platter
Langlois-Chateau
Crémant de Loire Brut N.V.
It's not that you can't afford Champagne. It's just that sometimes you want people to see you as a "person of the people". And that means drinking bubbles that are awesome but cost like a fourth of the price. Langlois-Chateau makes some of the best Crémants de Loire around, and to be honest they measure up with many Champagnes too, so make sure to stock up on these bad-boys for all your seafood platter pleasures this summer.
$20
Scout & Cellar
Ticklebumps Sparkling White 2020
Come for the fun name, stay for the excellent wine. This Californian 100% Chardonnay sparkler pairs perfectly with seafood. It's earthy, deep, creamy and sits right in-between a luscious prosecco and a crisp Champagne. And that's not a bad place to sit, is it?
$36
Veuve Clicquot
Brut (Carte Jaune) Champagne N.V.
The widow Clicquot was a badass boss lady who developed many new Champagne making techniques in the 1800s, and her name lives on today as one of the most famous bubble-labels in the world. And there's a reason the legend lives on, this wine is spectacularly sharp, always delivers the perfect balance between bubbles, fruit and depth. You, your seafood platter and this bottle will be BFF's within ten minutes of ordering.
$60
Lallier
Grand Rosé Brut Champagne Grand Cru 'Aÿ' N.V.
There are oysters there. Kumamotos. Small, like little jewels of ocean-flavor waiting to explore in your mouth. Lobster, freshly caught and just barely cooked. Crab of course, it's summer after all. And then there's a bottle of Lallier Grand Rosé. It's not going to get much better than this, is it? (Spoiler alert: no, it's not…)
$70
J Vineyards
Ca Cuvée N.V.
As you are carefully preparing a seafood platter for date night, you realize that you haven't offered your wife a glass of bubbly yet. You reach in to the freezer, where a bottle of J Ca Cuvée is waiting for you to uncover and open it. Your wife smiles at you as she takes a first sip. To think that she has such a considerate husband. To think, indeed.
$25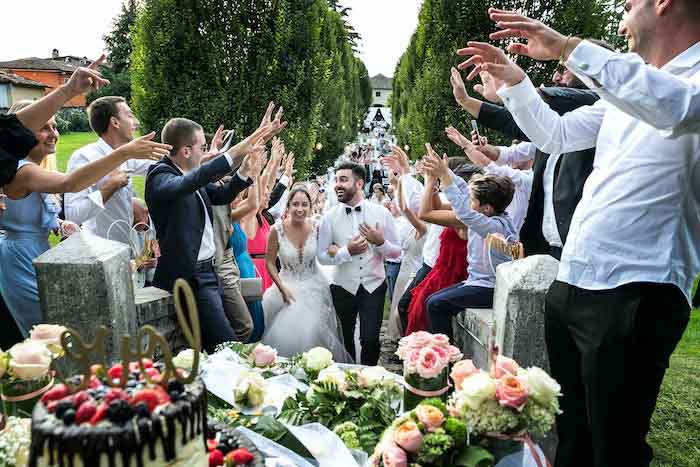 For the Big Celebration
Langlois-Chateau
Crémant de Loire Brut Rosé N.V.
Picture yourself in the south of France. Perhaps in Juan-les-Pins. You've driven your old Alfa Romeo convertible across the border from Italy, and you're looking for a place to lay your hat. You crash a wedding, almost get arrested, and finally find yourself with a glass of this crémant in your hand, and you're thinking to yourself – this, right here, is going in my memoirs.
$20
Juvé & Camps
Cava Gran Reserva Brut Nature Reserva de la Familia 2017
A sparkler that has been a staple on the tables of royal weddings and celebrity studded events in Spain for as long as anyone can remember. And no wonder, because Juvé & Camps produces a solid wine that hits the perfect balance between freshness and fruit, with a pale golden hue. So why not feel like a Spanish royal this summer, and pour this in your flutes at the big celebration?
$20
Veuve Clicquot
Brut Rosé Champagne N.V.
We've already talked about Madame Clicquot and how her legend lives on in the world of Champagne. But that doesn't mean we can't repeat ourselves and tell you to drink her rosé as well. This is an elegant, celebratory Champagne that pairs just as well with fancy food as it does with fancy guests and good vibes.
$69
Champagne Henriot
Blanc de Blancs NV
"Multiple aromas intertwine bringing great complexity from flambé pineapple and
fresh citrus fruit notes to wet chalk and subtle pastry aromas." That's what the winemaker of this fabulous Champagne says about it, and while we rarely lick chalk, who are we to disagree? Let's just call it delicious and open the dang bottle.
$75
Lallier
R.0 Brut Aÿ Champagne 2016
It's not that you don't love Champagne, because – DUH – you do. You just don't want to drink what everyone expects you to drink. Big name bubbly is fine, but you want something most people don't know about. Lallier is your house, and R.0 Brut Aÿ Champagne 2016 is your bottle. Fresh, pure, intense. The way a Champagne really should taste. It also doesn't hurt that the price point is pretty decent!
$50
Louis Roederer
Collection 242 Champagne N.V.
A great blend of multi-vintage wines from the legendary Champagne house of Louis Roederer, the 242 collection is always elegant, always very approachable and perfect for those big moments in life. Priced in the mid-50's, it punches above its weight-class as a crisp, fresh and floral Champagne.
$56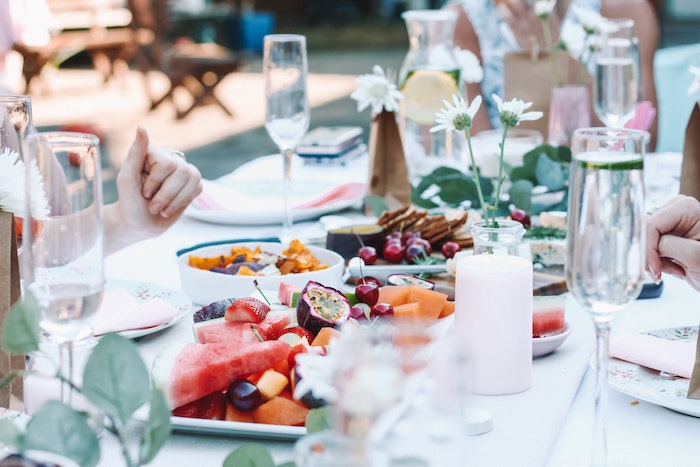 For the Grilled Summer Dinner
Korbel
Pinot Noir – Chardonnay Natural
We continue to forgive Korbel for calling themselves Champagne, because the fact is that they make some really great sparklers. Their Pinot Noir – Chardonnay Natural is no exception, and we think it is one of the best finds in the $15-20 segment. A dry, and delicate wine that's fun and approachable.
$15
Pasqua Vigneti e Cantine
PassioneSentimento Prosecco N.V.
There are seafood kabobs. Some shrimp. Grilled salmon. A lemon sauce, waiting to be gracefully drizzled on top of your culinary masterpiece. And there's this prosecco in the glass. Humble, with great value and a cool fucking bottle. Sometimes, that's really all you need.
$14
Swick Wines
Long Weekend
Hey, it's a long weekend! You'll be grilling, and you'll be tipsy. All. The. Time. It's the perfect combination. And with Swick's Long Weekend Rosé Pet Nat, you are sure to get the most out of your efforts from Friday to Monday. And you know what – it works for a short weekend too!
$36
MacRostie
Brut
This really is a celebratory wine, but guess what – it's truly great as a food wine too. Exuberant, fizzy like soda can candy (and just as fun to drink), this is the kind of wine that makes people go "- Wait, what was that? That's awesome!"
$40
Alma Negra
Brut Nature (Rosé) N.V.
Maybe you're putting some jumbo shrimp on the grill. Maybe later, there'll be a steak gracing the coals. Maybe, just maybe, you'll be serving your guests this fabulous sparkler to accompany all your culinary creations.
$21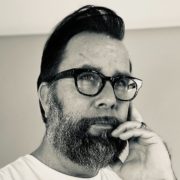 Kalle Bergman
Kalle Bergman is a food writer and media entrepreneur who is the founder of Honest Cooking and PAIR Magazine. As a food writer, his writing has been regularly featured in publications like Gourmet, Los Angeles Times, Huffington Post and Serious Eats. He is obsessed with simple food, more often than not from his native Scandinavia.