The classic margarita, one of the most popular cocktails in the world, is thought to have started as the variation on another prohibition-era drink called the "Daisy". Spanish for "daisy," the marg swapped in tequila for the requisite brandy and lime juice for lemon juice, and a classic was born. While the classic margarita origin is still disputed, one thing is sure: it is a reliable and refreshing warm-weather cocktail.
As Beverage Director of Rita Cantina in Springs, NY ( a hidden gem in the East Hamptons), Adam Miller devised a recipe that strikes a balance between a traditional margarita and a syrup-enhanced modified version. In his classic margarita recipe, Adam utilizes an orange agave syrup to make for a well-balanced (between Tommy's and Classic) hybrid margarita, reflective and individual to Rita Cantina. Adam's does not overlook simplicity and sustainability; this syrup is versatile across other Daisy-style cocktails available upon request at the bar.
Adam's tips to create the best margarita? Using good spirits and fresh ingredients (not necessarily expensive) tequila, lime, ice, and coarse kosher salt. For example when choosing tequila, it's better to opt for a blanco made from 100% blue agave. If the label does not mention this, it's likely a mixto—a tequila composed of mysterious sugars. And although many people reach for pre-made sour mix, using fresh lime juice will result in a vastly superior drink. Additionally, perfect the drink by salting half-rim.
Unlike other complex cocktails that require many steps, this classic margarita recipe is quick and easy to create at home. This recipe will be sure to impress any guest with the addition of its homemade syrup, which can be refrigerated for up to three weeks. Making this cocktail could not be any easier.
Rita Cantina's beverage program carries eighteen mezcals, twenty-eight tequilas, and six Agave-based spirits. Other Mexican spirits include Whiskey, Rum, and Digestif. Adam's refreshing cocktail menu offers Classic and Flavored Margaritas with tequila, spicy tequila, mezcal, or spicy mezcal. Margaritas on Draft and Bottled are new to the programming and enjoyable in all flavors to satisfy any desired tastes.
See Also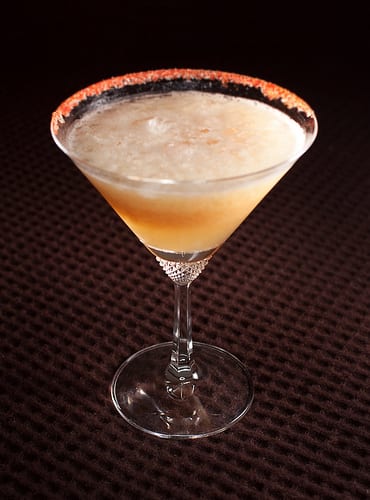 Rita Cantina
Website
28 MAIDSTONE PARK RD
EAST HAMPTON, NY 11937
(631) 329-3663
Print
Rita Cantina's Classic Margarita
Created by Beverage Director & Head of Operations Adam Miller & the Rita Cantina team
Category:

Alcoholic drinks

Cuisine:

cocktail
2 oz

Blanco Tequila (we use Cazadores)

1 oz

Fresh Lime Juice 

1 oz

Orange Agave Syrup 
Orange Agave Syrup (Makes 1 Litre)
666 g

100% Blue Agave Syrup

333 g

Filtered water

1 g

Orange peels
Instructions
Combine all ingredients in a shaking tin and shake! 
Fine strain over fresh ice and garnish with a lime and a Kosher Salt or Taji rim.
Orange Agave Syrup
Combine all ingredients in a food-safe container and blend with an immersion blender until smooth.
Strain through an Ultra Bag or Cheesecloth to remove the orange.
Bottle and refrigerate for up to 3 weeks.
Keywords: agave, margarita, tequila
This series allows readers to go beyond the well-known recipes using agave, i.e., a combination of tequila, lime juice, and orange liqueur. Break out the cocktail shaker and try these contemporary agave-based creations that come straight from the cocktail shakers of today's top bartenders.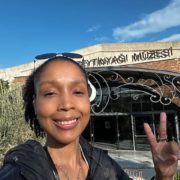 Alyssa Holder
Alyssa Holder is a writer specializing in food and travel topics since 2015.