We love yogurt. We use it daily in sweet and savory and savory dishes, but would we call yogurt exciting? Not so much. We recently tried Clio's greek yogurt bars wrapped in dark chocolate. Holy yum.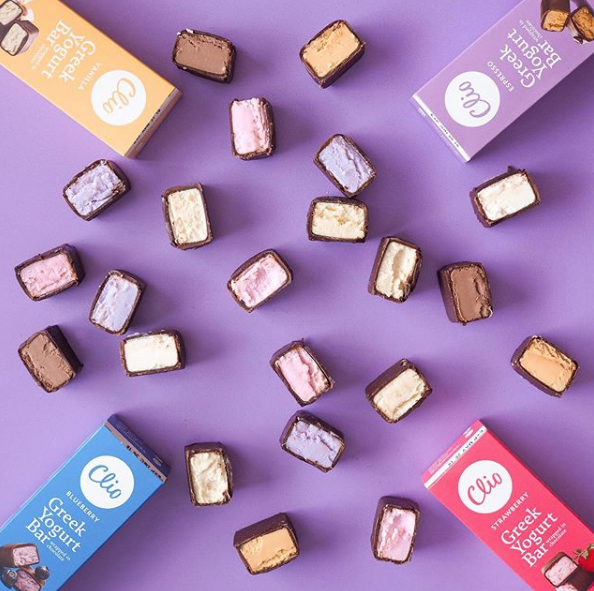 Meet Clio. The brand making Greek Yogurt Bars. (And unintentionally making our day.) The bars are filled with protein-packed Greek yogurt laden with all the usual probiotics and enrobed in dark chocolate. They're cool and filling and slightly sweet, with fun flavors like blueberry, espresso and salted caramel.
They're the perfect snack or treat when you're craving something light and sweet and come with 8 grams of protein. We love one of these cool bars after a workout for a clean, delicious snack.
We've eaten our fair share of the bars just on their own, but the can also be frozen to be ice cream bars or made into other fun creations. Get inspired below!
Souped Up Popcorn
Make a batch of caramel corn and eat it with chunks of the salted caramel bar. YUM.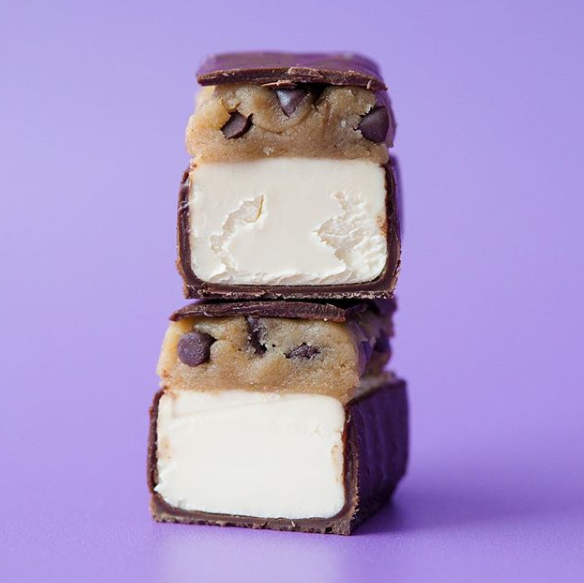 DIY Cookie Dough Version
Grab the vanilla bar and sandwich it with your favorite cookie dough recipe for a protein-packed dessert.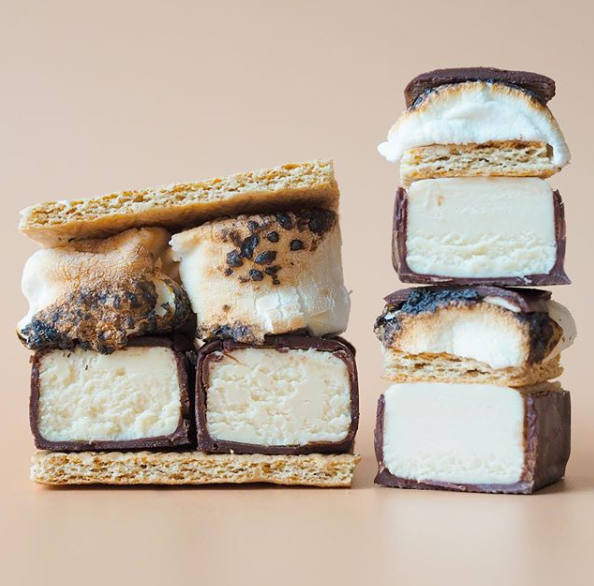 Creamy S'Mores
Skip the usual chocolate bar in s'mores and add cut up squares of a Clio bar to add creamy tang to each bite.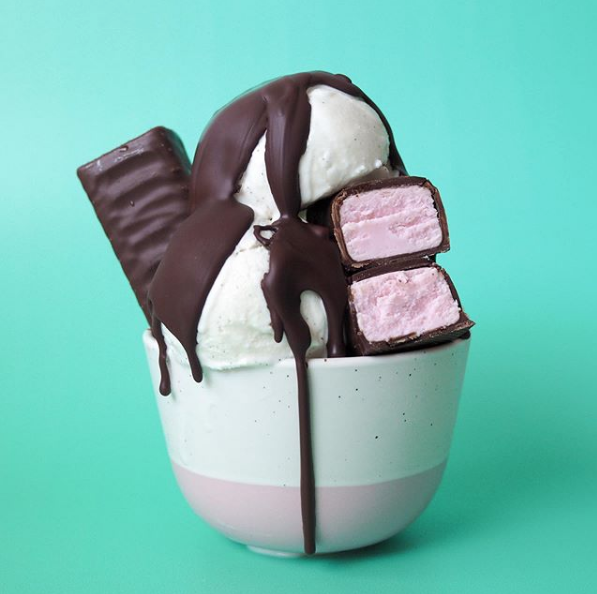 Use the Bars as an Ice Cream Topping
Featured here is the strawberry flavor, but you can add any flavor of Clio to your next bowl of ice cream or smoothie bowl for extra crunch from the chocolate shell.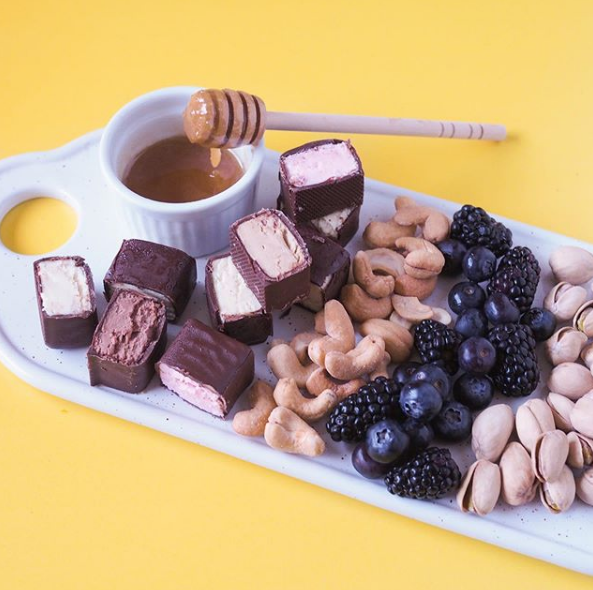 Make a Snack Tray
After school, work or an afternoon at the pool, there is nothing better than tray of refreshing snacks. Make up a plate with fresh fruit, Clio bars, and nuts.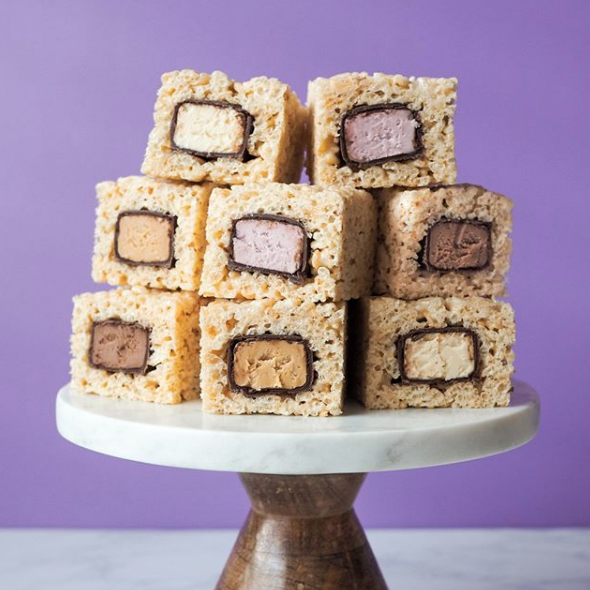 Take Your Desserts to the Next Level
Clio bars make the perfect decor garnish for cakes and pies. BUT they are also great inside of a dessert. Check out these rice krispie treats filled with Clio bars. Think of them like a cheesecake-stuffed sweet.
You can find the bars at Walmart, select Whole Foods, Harris Teeter, and more.
All images courtesy of Clio.