If there could only be one word to depict George Town, Penang it would be colorful. Discover the food and culture of the Malaysian island.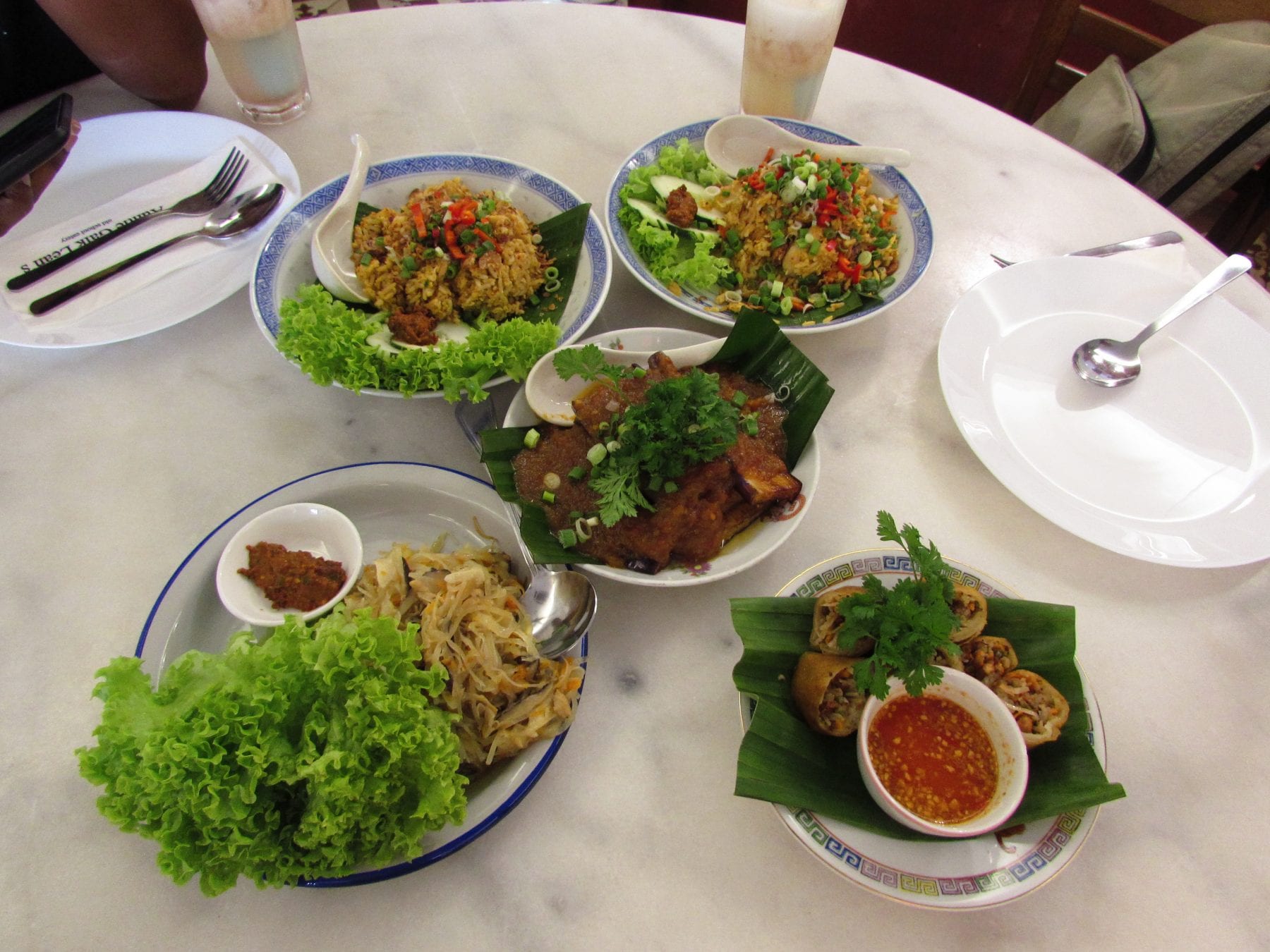 If there could only be one word to depict George Town, I would call it "colourful". And that one word could also go for food.
But first, let me start with the presentation of George Town. In fact, there are many cities named George Town sprinkled around the world. This one is in the beautiful Malaysian Island Penang, which is known as Asia's food capital.
Here is how the story began:
It was February, a hot summer day… Oh wait… There is something wrong with this phrase. February and a heat? Yes, yes… You hear me well… Since we are in Malaysia, in the tropical Island Penang, it is always summer here, no matter if it is February or July out there.
So, it was a brightly-hot February day, I was honored to be offered a press trip by Penang Global Tourism and George Town Tourism Office. The tour was extremely satiate in which we visited the cultural sites of the city as the UNESCO World Heritage Town, have stumbled upon the fancy street art in and around the Armenian street in George Town.
But as we are presently here- at Honest Cooking, I am supposed to "Honestly" talk about food. So, let me tell you few stories about the taste of George Town and its local food delights.
We started our trip from the local market. This is where you get to know the real taste of the local culinary scene. It all starts here- the smells, shapes and truly authentic tastes of one place: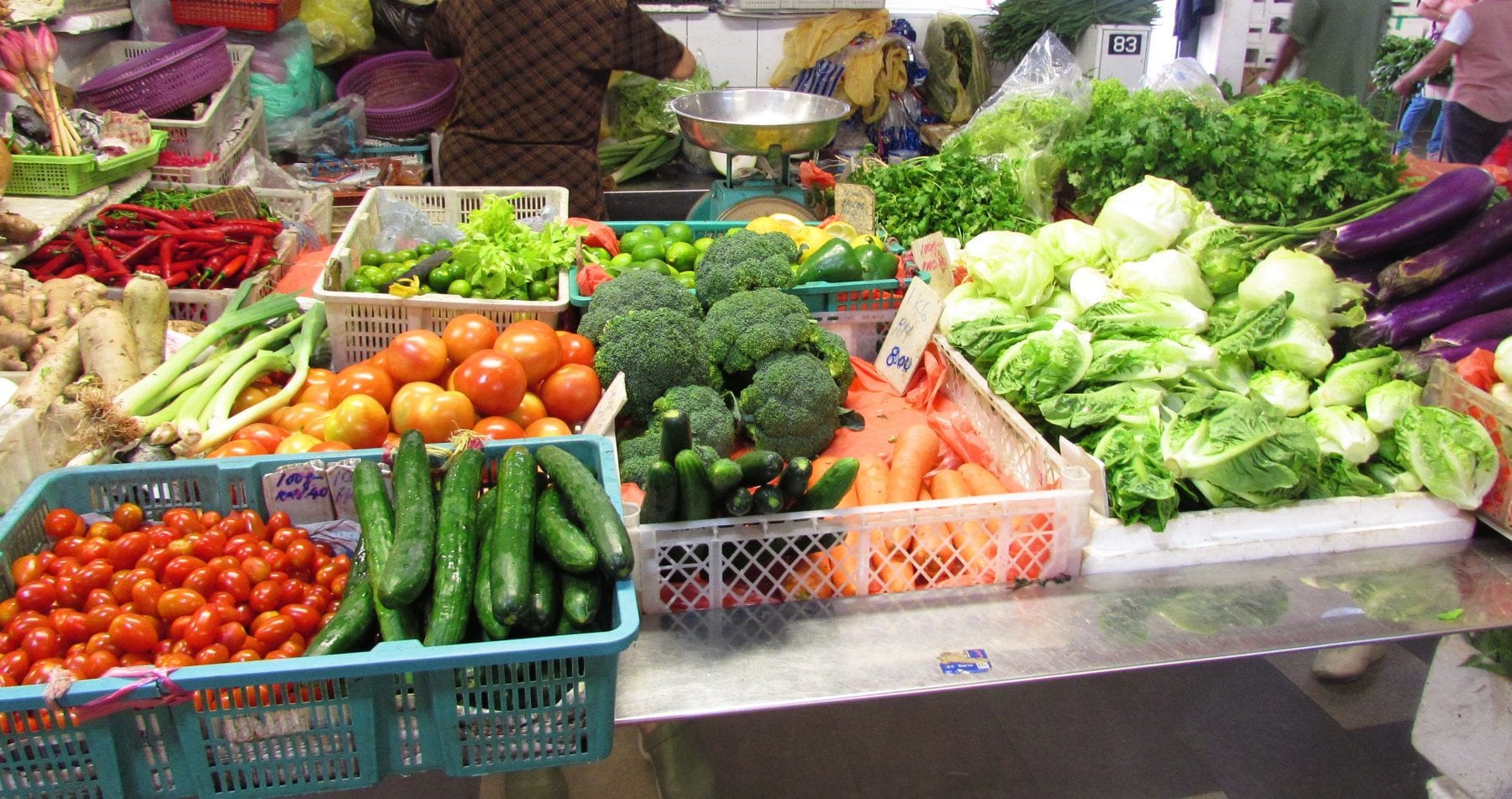 Here I got to know lots of interesting things about the shapes and smells of different fruits and vegetables. For example, I learnt why the eggplant is called eggplant. That is because originally these plants indeed had the form of an egg: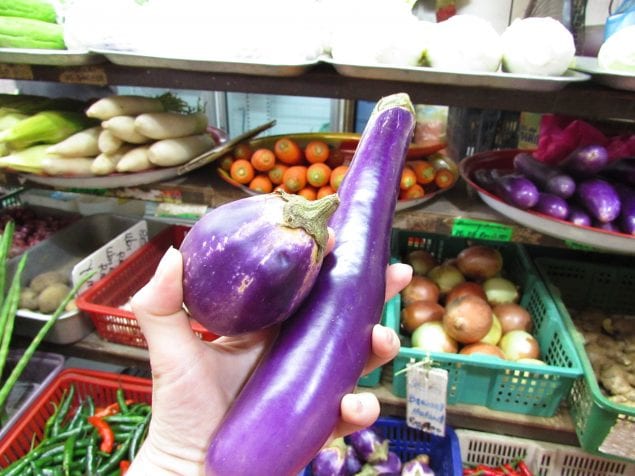 And also that there is an edible plant looking like a tulip: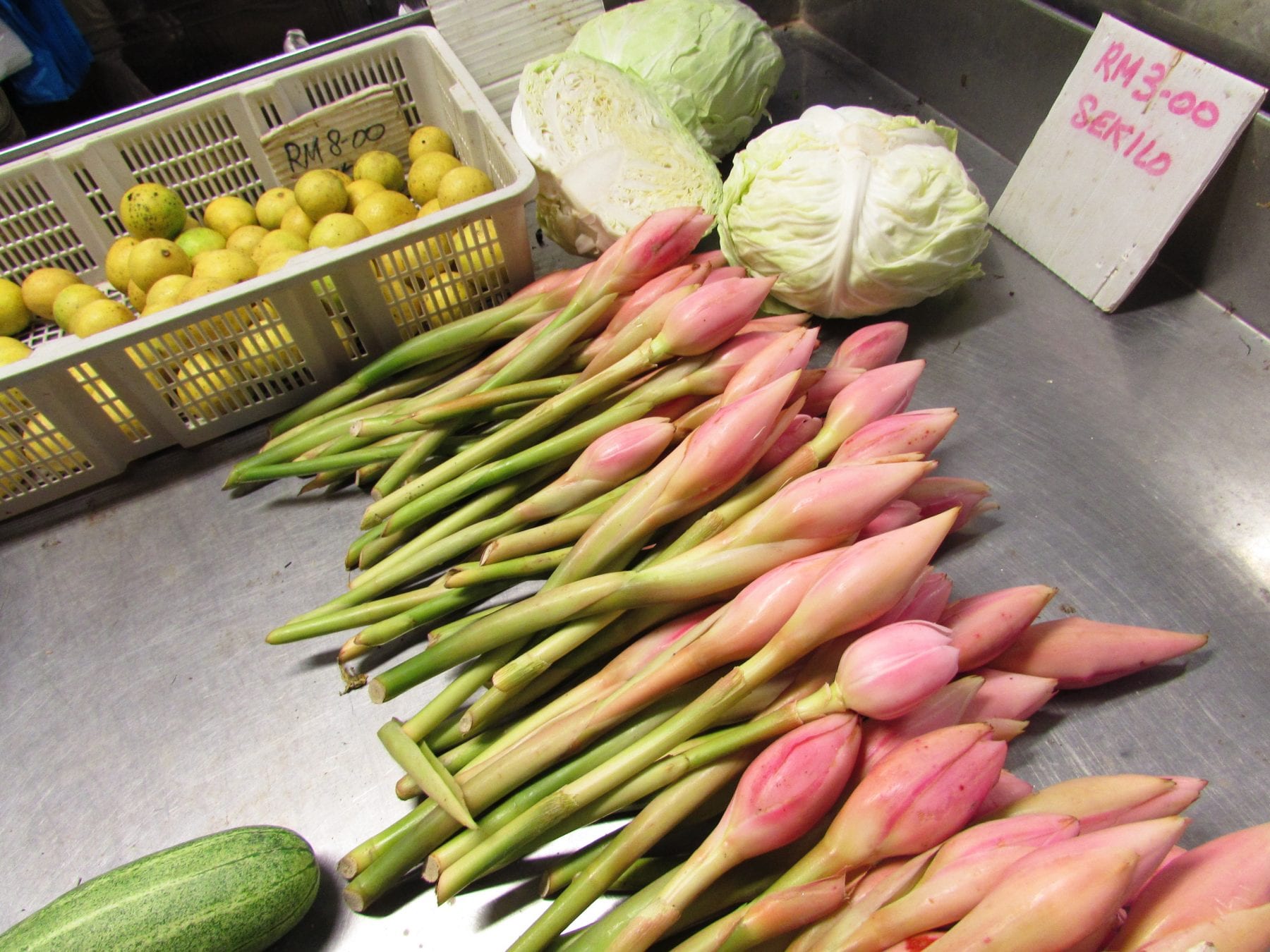 As I discovered later, it is a type of ginger.
Then the tour guide introduced me to different parts of bananas: for example, in my country and other parts of Europe, we know that bananas are used for eating. But here, in Penang the banana leaves are also used for serving food on the plate:
See Also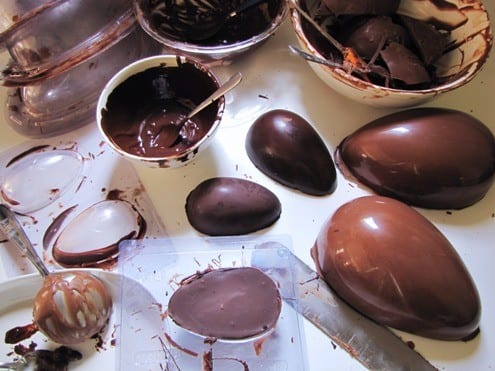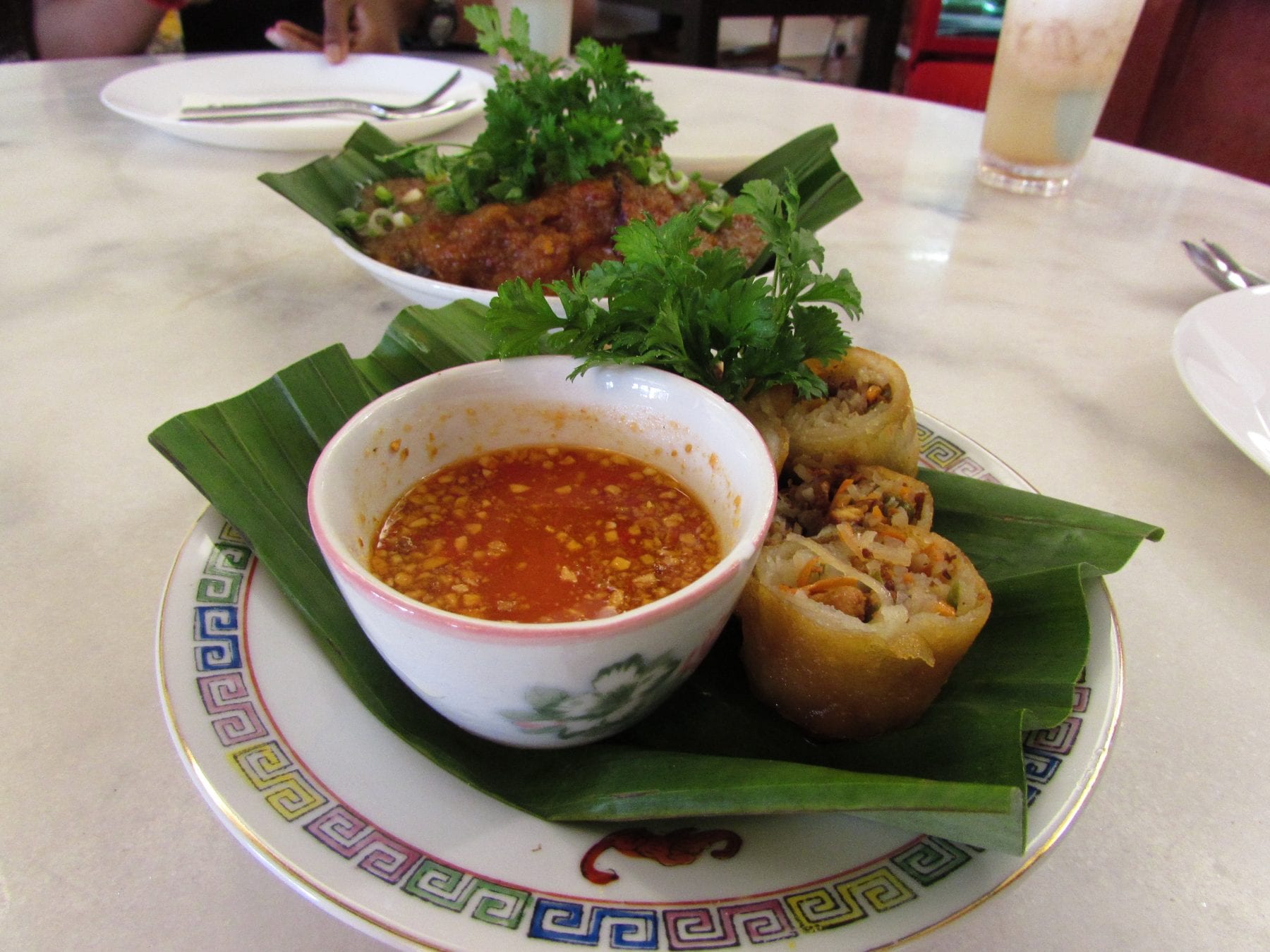 Later on, we mingled along the variety of original plants that I could see for the very first time in my life. For example, that one plant which looked like a potato, felt like a coconut and smelled … Oh the smell and taste was something of a piquant one that we tasted later in the restaurant devoted to Nyonya food.
Nyonya food or Peranakan Cuisine was a term that I heard in Penang Island for the very first time. That is a sort of Chinese heritage food, but born in Penang Island in Malaysia. Briefly said-it's a Chinese cuisine, but designed and prepared in an elegant and careful way, by using again spices and endless seafood. In a broader sense, the Baba Nyonya are a group of immigrants from China who created a unique culture, by mixing the local and their own cultures. The Nyonya heritage cuisine from Penang Island is a confluence of Malay, Chinese and Thai culinary elements. In their cuisine you can meet a unique combination of sweet and soar, plant and fruit or nuts. For instance, the dessert called "Bubur Cha Cha" unexpectedly mixes a coconut milk, yam and potatoes.
If you would like to taste their special dessert types and other unique dishes of the Nyonya heritage food, here is a very nice restaurant called "Aunty Gaik Lean's Old School Eatery" in George Town that offers endless culinary delights with a combination of very different tastes: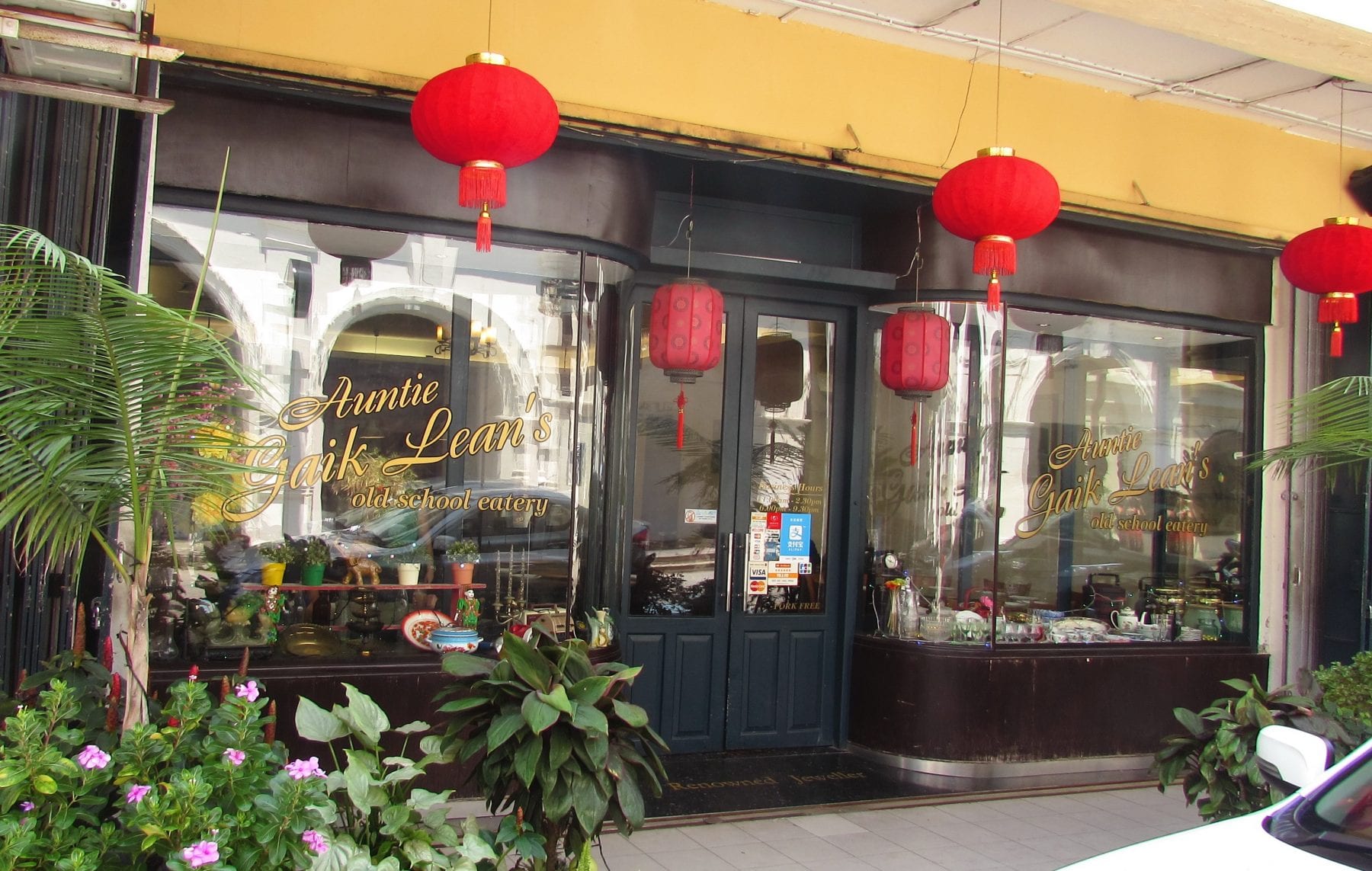 What I especially loved in this restaurant was "Sambal Brinjal" – eggplant prepared in sweet pasta from shrimp.
For street food lovers, George Town offers plenty of choices from here and there: India, China and so on…
No matter what is the purpose of your visit to George Town, you will never leave this town in a hunger. There is always a sort of food in here, be at a feeding the lust for food or a lust for culture or adventure… When on a culinary voyage in Penang, make sure to take a grab of Nyonya food and feel the authentic taste of George Town.
lilitmkrtchyan
I am a Writer/Blogger, inspired by the power of words. My two passions are Writing and Travel. On my spare time, I love to combine my 2 passions and create beautiful travel stories. I have been solo travelling since I was 19 years old. My travel map consists of 16 countries and more than 35 cities. Hopefully the list will grow throughout my life.