Tofu Tikka Wraps are a healthy and super appetizing way to incorporate tofu in your diet. It's not boring, flavorless or mushy.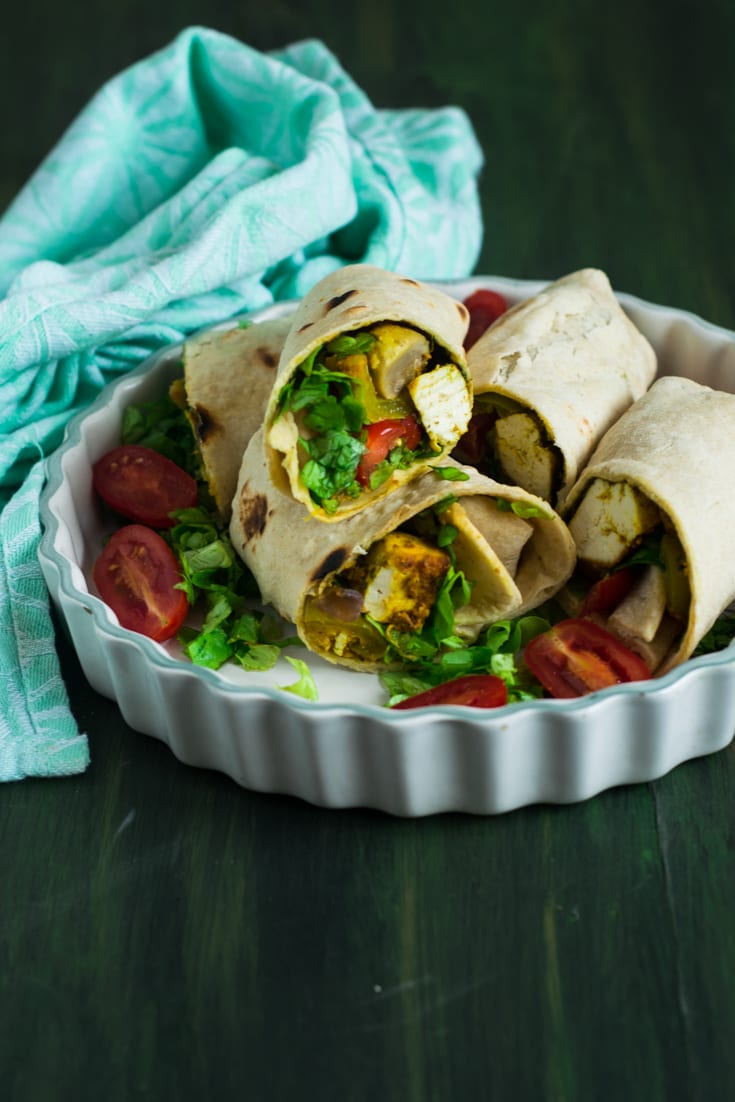 These vegan tofu tikka wraps are just so amazing to have any time a day.
And if you're new to tofu or new to being a vegetarian or vegan, these wraps are a great way to incorporate tofu into an easy lunch or dinner.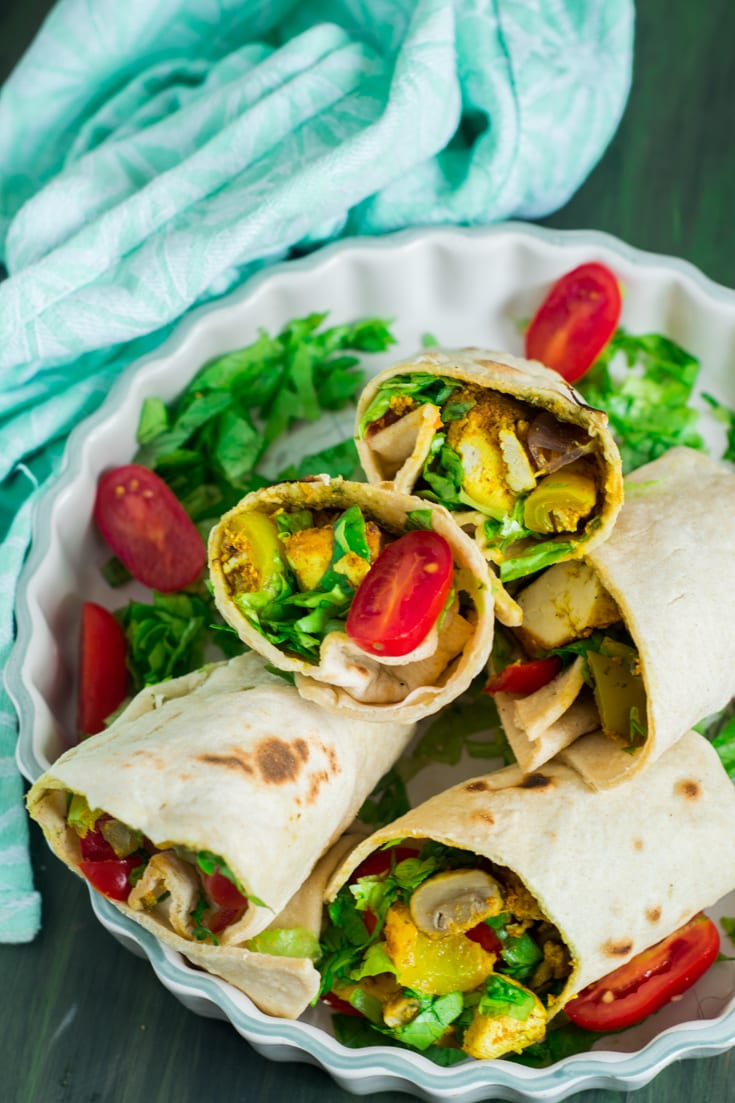 Tofu Tikka Wraps
Recipe Type:
Main, Sandwich
Ingredients
200 gm extra firm tofu
1 cup bell peppers, cut in squares
1 cup button mushrooms, sliced
1 onion, cut in thick cubes
¼ cup cashewnuts
½ teaspoon ginger-garlic paste
1 teaspoon tikka masala
1 teaspoon coriander powder
½ teaspoon deggi mirch
salt to taste
½ teaspoon garam masala
2 teaspoon oil
Other Ingredients
6 tortilla wraps
1 cup lettuce, shredded
1 cup tomatoes, sliced
½ cup onions, sliced
1 tablespoon lemon juice
¼ cup mint chutney
Instructions
In a mixing bowl soak cashew nuts in hot water for few hours. Grind into a smooth paste and set aside.
In another mixing bowl add cashew paste, salt, turmeric, deggi mirch, coriander powder, garam masala, tikka masala, ginger garlic paste.
Add tofu bell peppers , mushrooms and onions and gently give it a stir. Let it rest for at least 30 minutes.
Heat a pan and add oil, now transfer the marinated tofu into the pan.
Cook on medium flame until golden and crispy from both sides.
Assembling
Warm up the tortilla wraps and apply some mint chutney in the center.
Arrange a layer of tofu tikka and top it up with tomato, lettuce, onions.
Sprinkle lemon juice and roll the wraps. Cut in halves and serve immediately.
Notes
Adjust the spices as per your taste