This Slow Cooker Corned Beef recipe is too good to only make once a year. Make it this March and we're sure you'll be making it a few more times this year.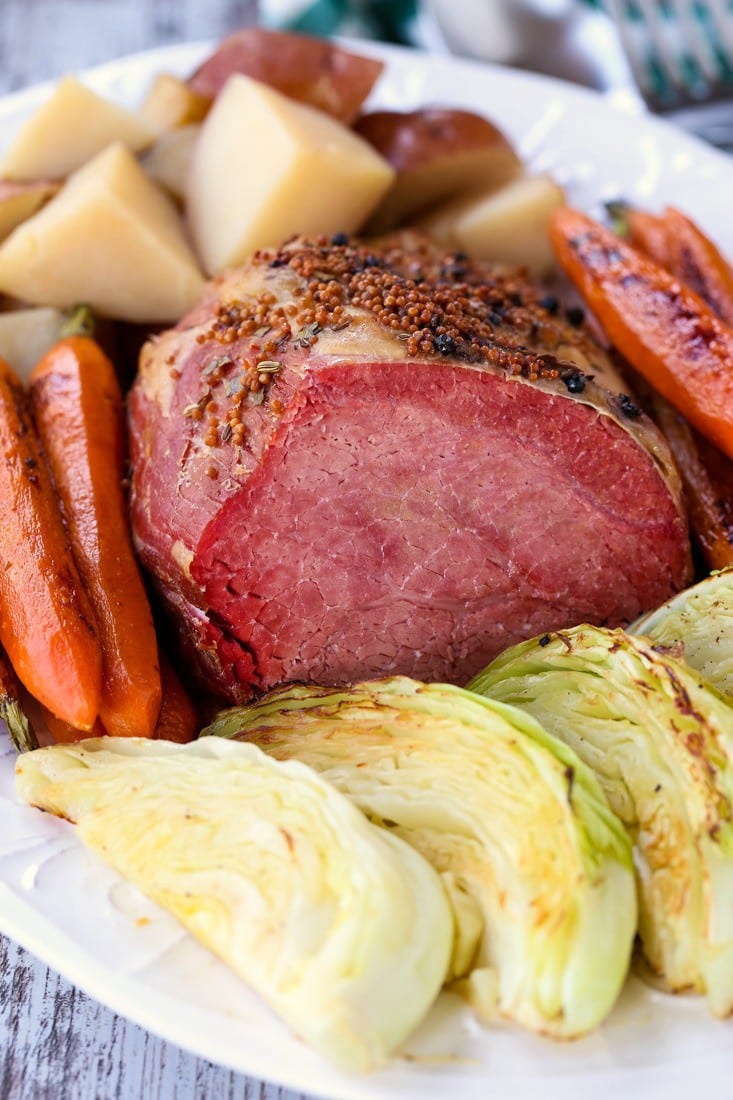 We love delicious crock pot recipes like this for dinner. Also try our Crock Pot Sausage and Peppers recipe for the most tender, juicy sausage or these Overnight Slow Cooker Ribs recipe – both perfect for parties!
Making corned beef in your slow cooker or crock pot is such an easy dinner recipe for parties or just a family dinner at home.
There's really not much more to it than adding the corned beef to a crock pot along with the spice packet and some water, broth or wine.
Or all of the above.
You only want the liquid to cover about half of the corned beef, not completely cover it. This will create a braised or roasted effect instead of boiling the corned beef.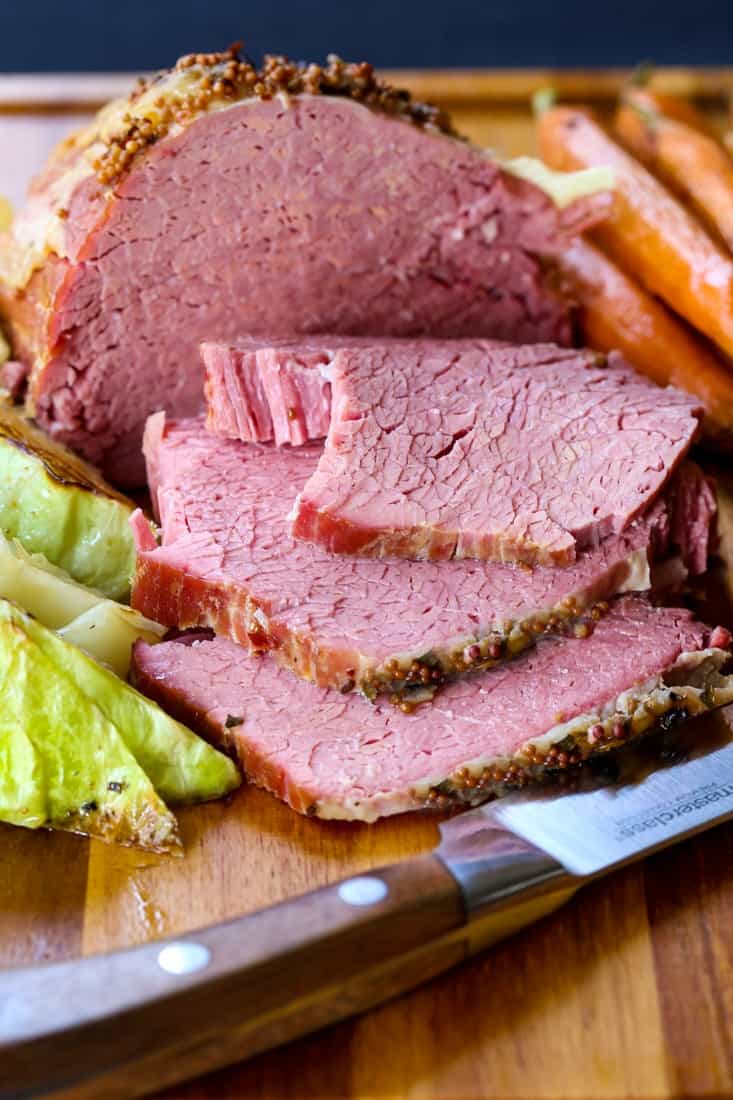 I like adding cabbage and potatoes to the crock pot too, but not until the last 3 hours of cooking time. Otherwise your potatoes and cabbage are going to get too mushy. But the cabbage also adds a ton of flavor to the corned beef as it is cooking.
The potatoes will be tender and flavored with the broth from the corned beef, we like smushing them on our plates and adding a few slices of butter.
You can also try our Roasted Cabbage Recipe if you like some more flavor to your cabbage, but definitely add some to your crock pot too so it can add flavor to this corned beef recipe.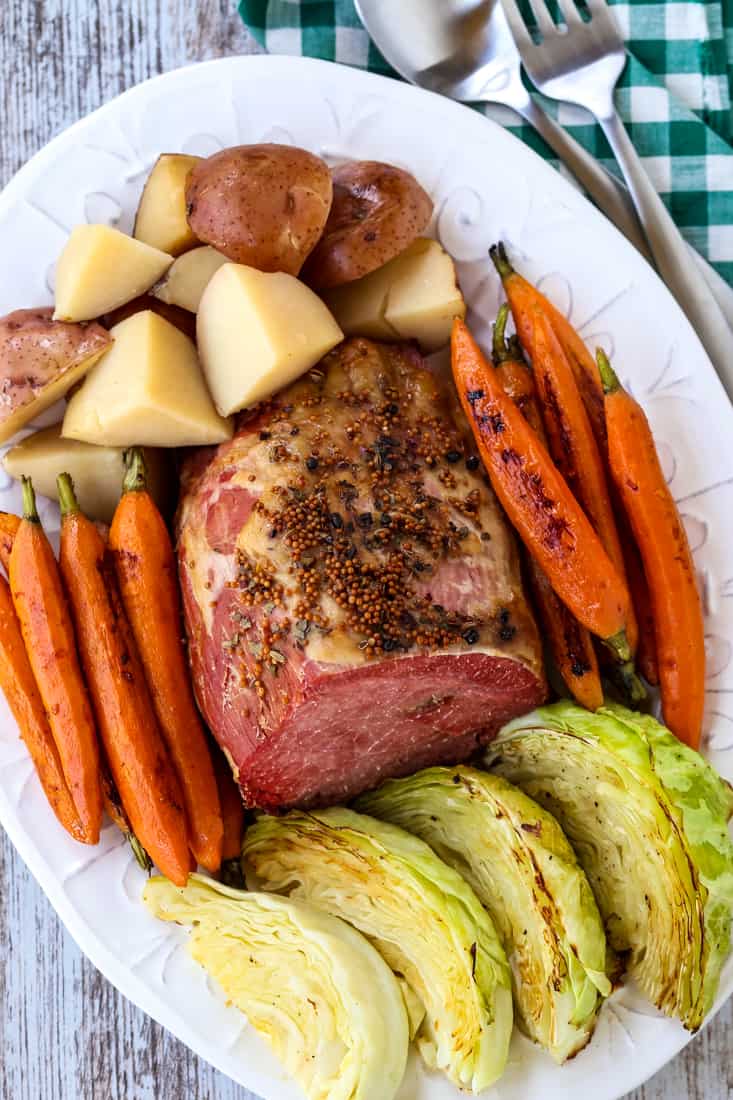 See Also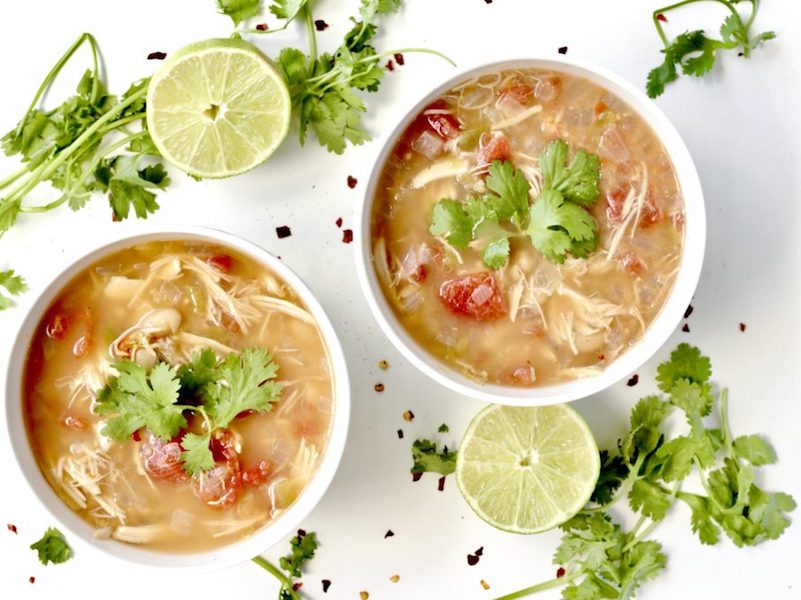 Ideally this corned beef recipe is better cooked on the low heat setting. I feel like it makes for amore tender, flavorful corned beef.
You can cook this recipe on the high heat setting, for about half the time, and it still will be super delicious. But if you have the time to let it cook the low setting is the better choice.
All around if you're looking for a super tender corned beef, this crock pot recipe is the way to go. I do like corned beef cooked in the oven, too, there's definitely a place for that.
But for fork tender, crazy juicy hands-off corned beef, it's the slow cooker for the win.
Because we know you're busy making all the side dishes and fun food for your St. Patrick's Day party…you don't need to be worrying about the corned beef in the oven, too.
Click HERE for the recipe.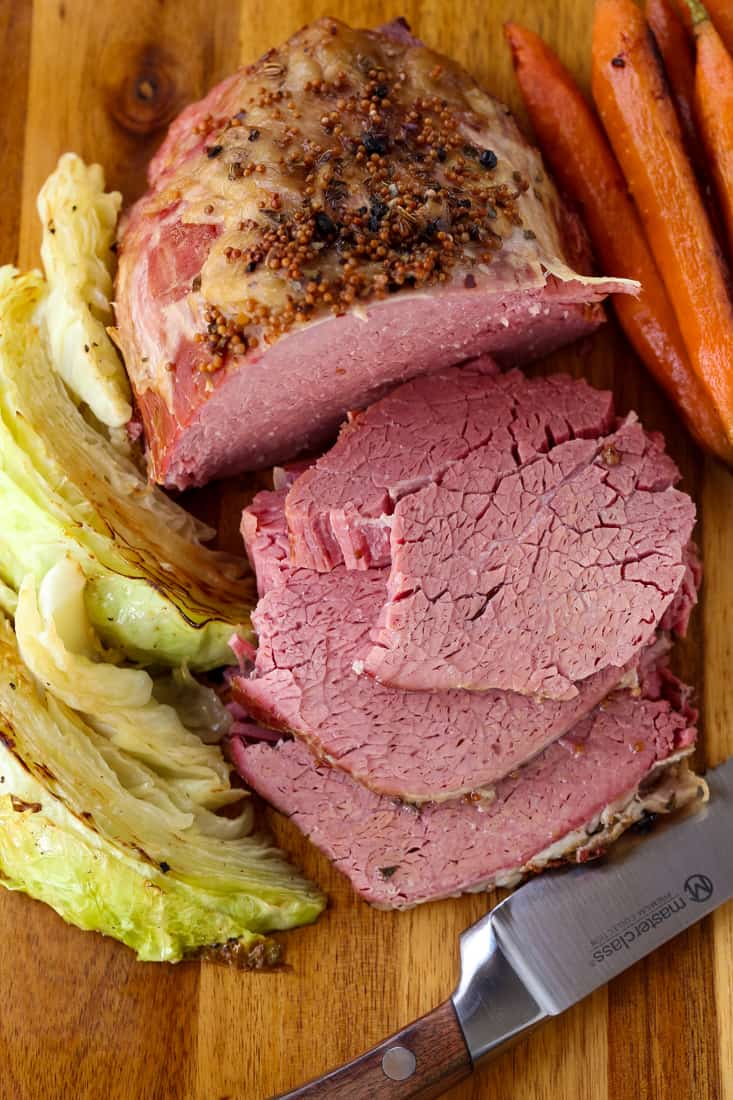 Dan George
Born and raised in New Jersey, Dan started the web site Mantitlement as a way to learn how to cook for the first time from his wife, Christie. Christie has always been the primary cook in the household and Dan got used to having her three-course, restaurant quality meals for dinner every night. Well, it was time he learned how to do some cooking on his own, and that's how Mantitlement got started. Dan believes that everyone is entitled to having great food and drinks at home...and he can show you how to make them with his collection of recipes!