With only five ingredients, this peanut butter sea salt cookie recipe is so easy to make!
By Philia Kelnhofer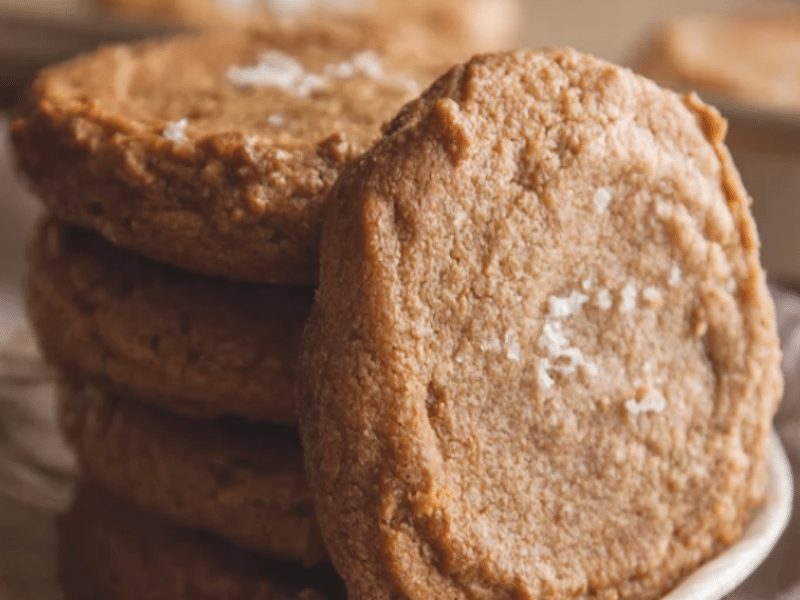 Philia Kelnhofer Copyright © 2016
Why light a sweet scented candle in your place when you can have the real thing going on in your kitchen? With only five ingredients and an easy recipe, you'll have more than three dozen cookies in a jiffy! Today, fill your home with the warm aromas of cookies baking in the oven, pour a glass of milk, and get cozy.
This article has been posted with permission and originally appeared as "Five-Ingredient Peanut Butter Sea Salt Cookies" on Relish

5 Ingredient Peanut Butter Sea Salt Cookies
Ingredients
2cups packed light brown sugar
2large eggs, at room temperature
1teaspoon pure vanilla extract
2cups creamy peanut butter
1tablespoon sea salt, for garnish (optional)
Instructions
Preheat the oven to 350°F. Line two baking sheets with parchment paper or silicone baking mats and set aside.
In a bowl, whisk together the brown sugar and eggs, then whisk in the vanilla.
With a wooden spoon, stir in the peanut butter until a thick and creamy batter forms; it is ready when no plain peanut butter can be seen and all the ingredients are incorporated.
With a tablespoon-size cookie scoop or spoon, form 1-tablespoon dough balls and place them on the prepared cookie sheets. Bake for 10 minutes, or until the edges are slightly browned (it's okay if they crack). Remove from the oven, sprinkle a little sea salt over the cookies, and pat down slightly with the back of a flat spatula. Allow to cool for 10 minutes before transferring to a wire cooling rack.