This Carolina Barbecue Sauce recipe is easy to make and tastes delicious with everything. The homemade sauce is thick, tangy, slightly sweet and so finger lickin' good you will want to make it again and again.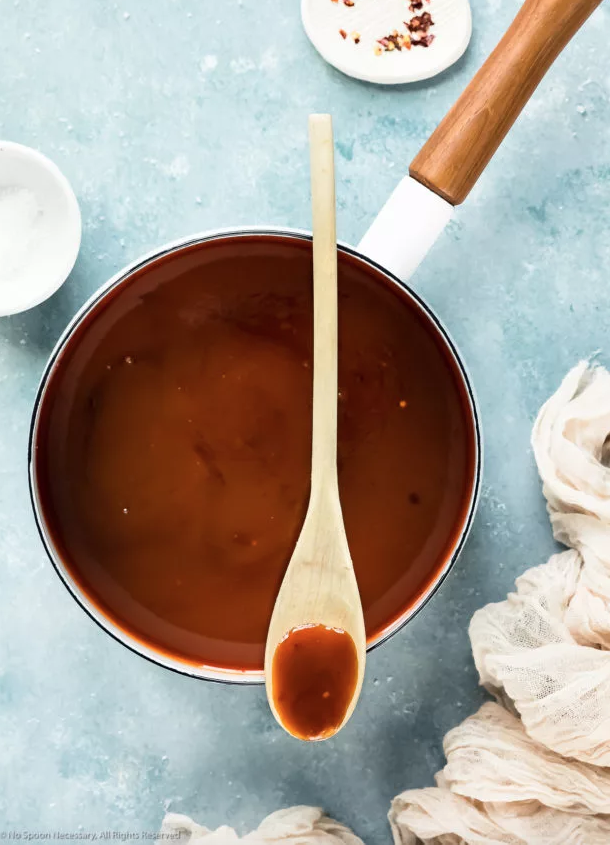 Being a North Carolinian, I am obsessed with our regional barbecue sauces. From Eastern Carolina Vinegar Sauce and Western Carolina Lexington sauce to South Carolina Mustard sauce – I absolutely love them all. However, as much as I adore them each individually, I love them even more COMBINED! And that is what I'm sharing today – a trifecta of yum!
This Carolina-style sauce is a delicious combination of tangy and slightly sweet with a subtle kick! Thick and full of flavor, this multi-purpose sauce is perfect for marinating, grilling, dipping, slathering, smothering and covering EVERYTHING!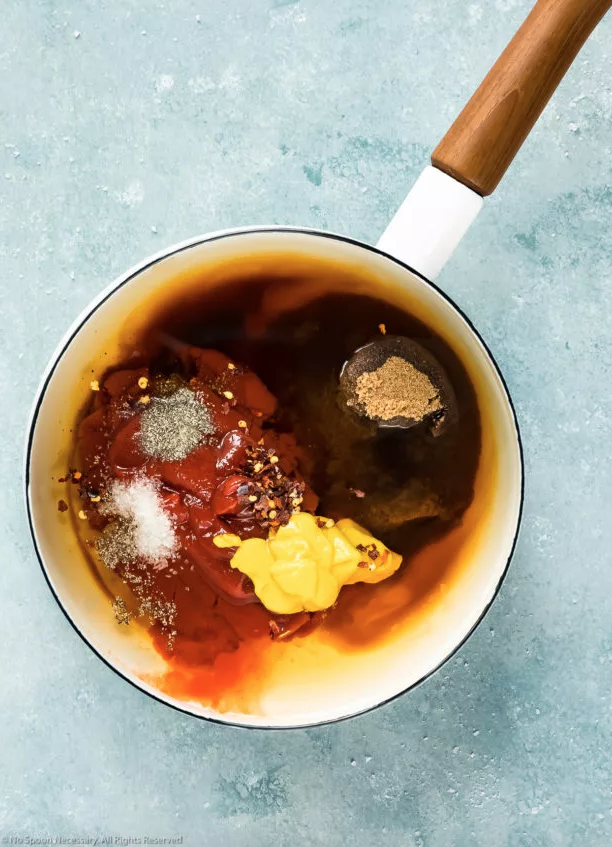 What is Carolina BBQ sauce?
North Carolina BBQ sauce is a southern-style barbeque sauce. While most BBQ sauces are ketchup and molasses based, Carolina sauce is made with a base of vinegar and mustard.
What does Carolina BBQ sauce taste like?
Carolina barbecue sauce is thick and tangy with a very subtle sweetness. While Midwest and southwest style barbecue sauces contain a good amount of sugar and are sweet in taste, Carolina barbeque sauces contains very little sugar which results in a sour, tangier flavor.
Is Carolina BBQ sauce sweet?
Carolina barbecue sauce is very subtly sweet in taste. While other regional barbecue sauces contain a high amount of sugar, this southern-style sauce contains a scant ¼ cup dark brown sugar.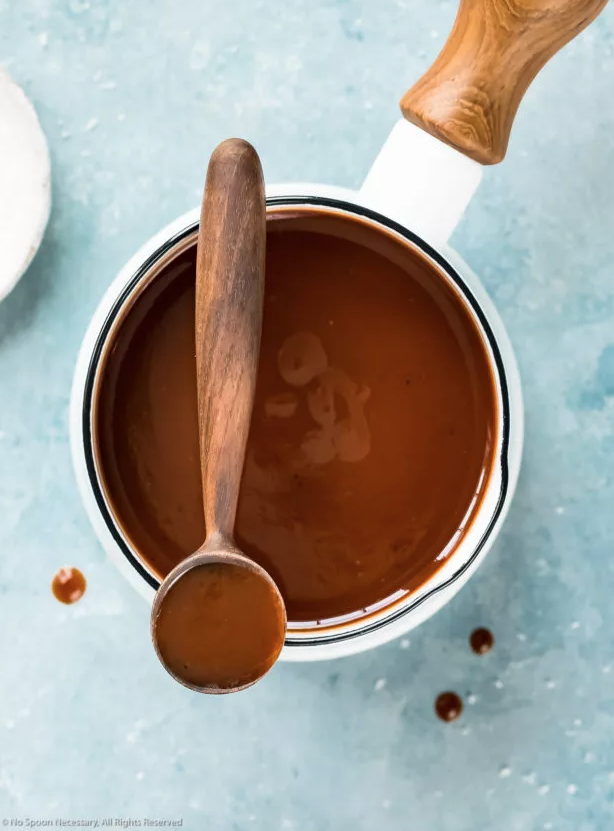 Carolina BBQ sauce styles?
American barbecue is all about low and slow cooked proteins and complimentary, signature sauces. Most regions have their own style of barbecue sauce, ranging from thick and tomato-based to thinner and vinegar-based.
There are three BBQ sauces specific to the Carolinas:
Eastern North Carolina Vinegar BBQ Sauce – Traditional vinegar sauce contains no tomato products, and instead uses a tart combination of vinegar, hot sauce, and spices. Vinegar BBQ sauce is much thinner in consistency than 'traditional' BBQ sauce. Tangy and spicy in taste, this sauce perfectly complements the smokiness of barbecued pork.
South Carolina Mustard BBQ Sauce – Traditional mustard sauce, also known as 'Carolina Gold', contains a mixture of both yellow mustard and vinegar as well as seasonings. Mustard BBQ sauce is rich, tangy and zingy in flavor which pairs well sweet and smoky pulled pork.
Western North Carolina – Also known as Lexington-style or Piedmont, this sauce is vinegar based and seasoned with ketchup, red pepper flakes, brown sugar, granulated sugar and spices. Western Carolina sauce is slightly sweeter in taste and pairs well with pork shoulder!
This Carolina-style BBQ sauce recipe is a delicious combination that pays homage to all three of the above BBQ sauces!
Print
Homemade Carolina BBQ Sauce
This Carolina BBQ Sauce recipe is easy to make and tastes delicious with everything. Thick, tangy and slightly sweet, you will want to make this homemade sauce again and again!
Prep Time:

5 minutes

Cook Time:

18 minutes

Total Time:

23 minutes

Yield:

6

1

x
Category:

bbq, Sauce

Cuisine:

American
1 cup

apple cider vinegar

3/4 cup

ketchup

1/4 cup

dark brown sugar

1

tbs yellow mustard

1

tbs Worcestershire sauce

1 tsp

hot. sauce ((Texas Petes))

1 tsp

salt

1/2 tsp

ground pepper

1/2 tsp

crushed red pepper flakes (optional)
Instructions
Combine all ingredients in a medium sized sauce pan. Whisk well to combine.
Place the pan over medium heat and bring to a rapid simmer. Reduce heat to maintain a gentle simmer. Cook, whisking occasionally, until the sauce is glossy and thickened, about 15-18 minutes.
Remove from heat. Taste and adjust for seasoning with salt and pepper.
Allow to cool to room temperature before using. Or, allow to cool to room temperature, transfer to an airtight container and store in the refrigerator for up to 2 weeks. Enjoy with pork, chicken, ribs, on sandwiches – whatever!
Notes
Yield:  Approximately 1 1/2 Cups
Keywords: barbecue, bbq, carolina, sauce
Cheyanne Holzworth
Hi there! My name is Cheyanne. I am an avid foodie, culinary school graduate, recipe developer and newbie blogger. I find peace and joy being in the kitchen and am obsessed with feeding anyone who has an appetite. I am also a lover of food porn. I picked up a camera one day and fell in love with food photography. Then I got a wack-a-me-me idea to start a food blog and the rest is history. No Spoon Necessary is a place where I share my passion for food and photography with all who care to join me. I also rant, ramble on and share my life a little. In a world filled with so many talented food bloggers, I am simply trying to carve my space in www dot com land, take you all with me on the crazy ride and cook 'n eat some delicious food along the way! So, strap on that apron and work some culinary magic with me. Cheers!