Cobb Salad Wraps take all of the goodness of a cobb salad and puts it into a lettuce wrap! Simple and easy to pack for lunch.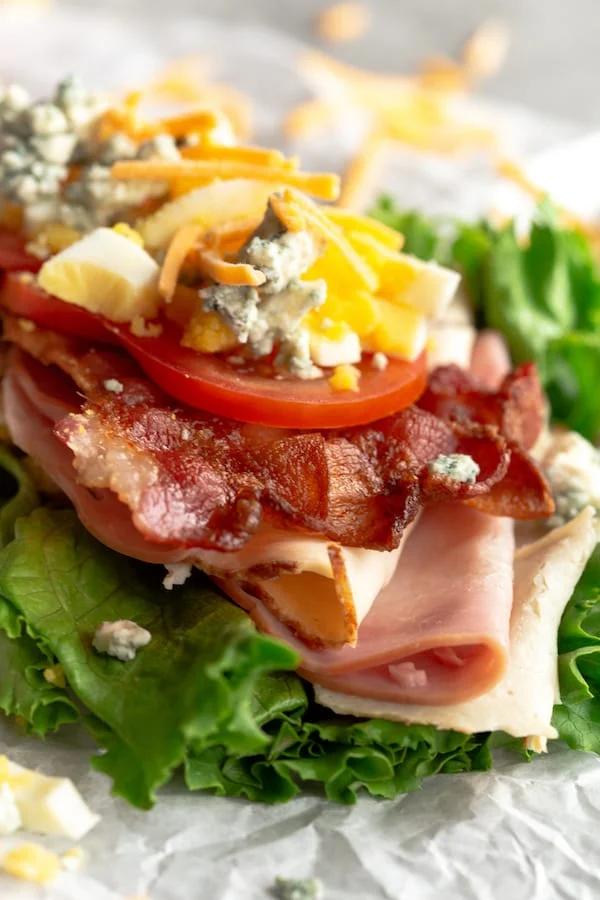 It's everything you'd put in a healthy, nutrient filled salad, but bundled up into a handheld wrap!
These Cobb Salad Lettuce Wraps have everything you'd in a cobb salad, wrapped into a lettuce wrap. There's ham, turkey, bacon, tomato, hard boiled egg, blue cheese, cheddar cheese, and ranch dressing. They are really so simple to put together, and involve just a bit of prep work.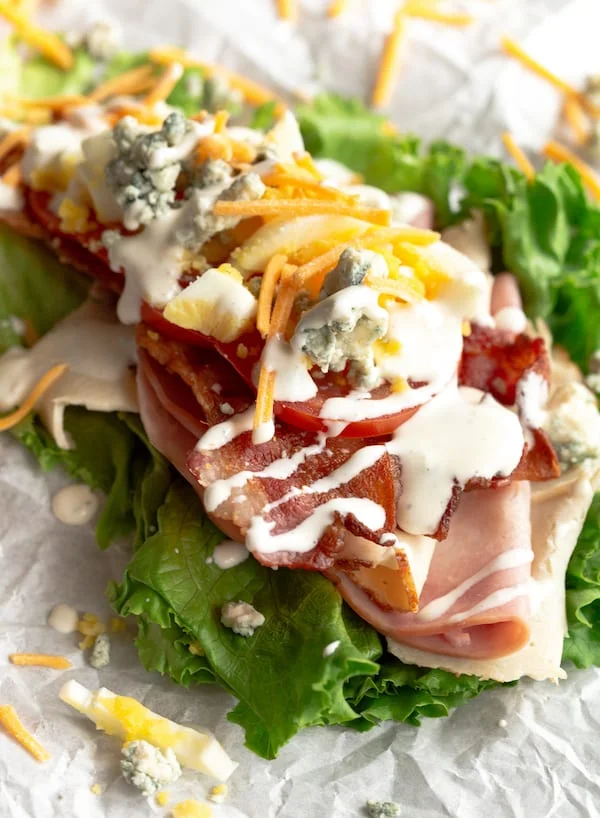 The prep work includes cooking the bacon and hardboiling the eggs. After that, the only work is to put all of the ingredients inside a large lettuce leaf, drizzle with ranch, and eat.
I will admit – I did cheat and use store-bought ranch. However, I used the good stuff that you find in the refrigerator section of the store. It's SO much better than the shelf stable kind!
We both ended up loving these as a delicious and healthy lunch. We were satisfied from all of the protein in the lettuce wraps and from all of the different flavors going on. If you love a good cobb salad, give these lettuce wraps a try!
A few notes on the recipe – it is loose! I don't have super specific amounts of each ingredient aside from the bacon and hard boiled egg. Just add however much you prefer – it's really the idea of the Cobb Salad Lettuce Wrap that I wanted to share with you!
Lastly, I used a very leafy romaine for my lettuce wraps. You can also use bibb lettuce or something like that if you want. It's up to you!
Click HERE for the recipe.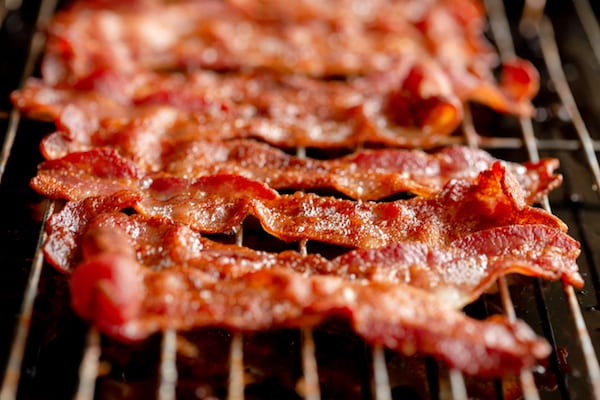 Taylor Kadlec
Taylor Kadlec is a lover of all things food including baking, cooking, and of course, eating. She is a self-taught baker and cook, and she shares her kitchen adventures on her blog Greens & Chocolate, where healthy cooking meets sinful indulgence.