A tart composed of cheese, eggs, and greens baked in a thin olive oil crust. It is served for breakfast, lunch, and afternoon snacks all over Liguria.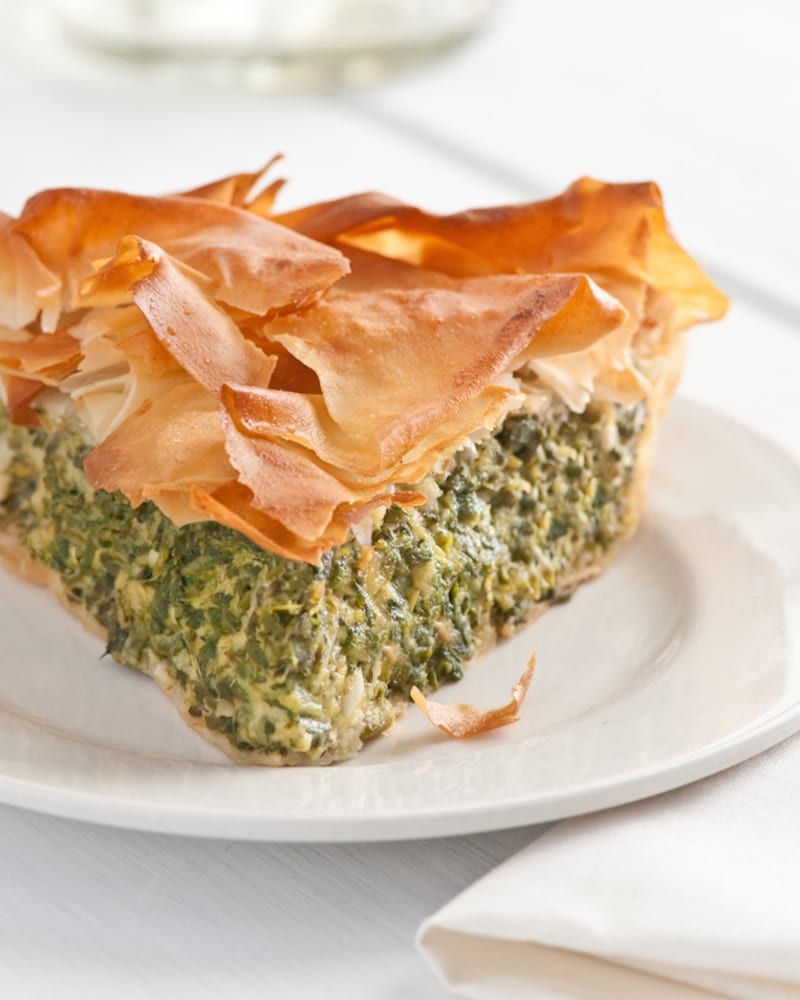 Torte Verde is a savoury vegetable tart very typical of Ligurian cuisine. There are lots of variations, but basically it's composed of a mixture of cheese, eggs, and greens baked in a very thin olive oil crust. Chard, beet greens, and spinach are combined with dandelion or other wild bitter greens, using up whatever is in season. It's then baked in the thinnest of pastry crusts, and served in large wedges for breakfast, lunch, and afternoon snacks all over Liguria.
It's an ideal nosh for a day of exploring the five hillside villages of the Cinque Terre. Whether you plan to hike the trails or take the train between towns, expect to do some climbing when you visit the Cinque Terre.
I took some liberties with this recipe for Ligurian Torte Verde, I'm using prepared filo rather than making the traditional olive oil pastry, but I made my own ricotta cheese, so feel OK about taking a shortcut with the crust.
Beth Dunham
Course
Baking, Breakfast, Primi, Snack
Ingredients
500

grams

17.6 ounces dark leafy greens (I used 1/2 spinach and 1/2 chard)

1

small onion- finely chopped

about 100 grams

2

tablespoons

olive oil

2

cloves

garlic-finely minced

200

grams

7 ounces ricotta cheese

100

grams

3.5 ounces chèvre

50

grams

1.7 ounces finely grated Parmigiano Reggiano

2

large eggs

Finely grated zest of half a lemon

5

or 6 gratings fresh nutmeg

5

sheets filo pastry

2

tablespoons

melted butter
Instructions
Trim the thick stalks from your greens, and discard. Chop the greens into small pieces, the thicker the leaves, the finer the chop.

In a large frying pan, sauté the onion in the olive oil over medium heat until soft and lightly browned on the edges. Stir in the garlic and sauté briefly, just a few seconds, then start adding the greens. They will wilt quickly and reduce dramatically in size, so just keep adding handfuls until everything gets wilted. Remove from heat, and let cool. Use your hands to squeeze all of the excess moisture from the greens before adding the rest of the ingredients.

In a small bowl, gently beat the eggs, add cheeses, lemon zest, and nutmeg and stir to combine. Add the greens and stir until everything is incorporated.

Stack the sheets of filo pastry on a layer of plastic wrap, and cover with another layer to prevent the dough from drying out. Brush the first sheet of filo with melted butter, and drape it over a 9 inch pie plate. Continue with the next layer of pastry, brush with some melted butter, and drape over the first sheet of filo, rotating the pastry a quarter turn. Repeat with the next three layers of filo.

Spoon the filling into the center of the pastry, and spread evenly. One corner at a time, loosely drape the filo over the filling, crumpling it toward the center.

Bake in the center of a preheated 375F oven for 30-35 minutes, until golden brown.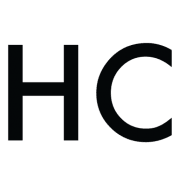 Beth Dunham
Beth is professional food stylist and photographer based in beautiful Halifax, Nova Scotia. Obsessed with all things Italian, Beth illustrates her travel and culinary adventures on her blog with mouthwatering images and delicious recipes.