Thinly sliced steak is seared and then simmered in a pizza style sauce, allowing the meat to absorb the umami rich tomato flavors.
Steak Pizzaiola is a traditional Italian dish that combines steak with a flavorful tomato-based sauce, often seasoned with herbs like oregano and garlic. The name "pizzaiola" derives from the word "pizza", suggesting the steak is prepared in the style of a pizza maker due to the tomato sauce element. Typically, the steak is seared and then simmered in the sauce, allowing the meat to absorb the umami rich tomato flavors.
Steak Pizzaiola is a meal that I grew eating as a kid. My mother would serve it with mashed potatoes and green vegetables. It was a family favorite then, and it is still a winner for the family today. My version is pretty similar to my Mom's one, though I prefer to serve it without the mashed potato – my favorite sides are sweet potato wedges and broccoli.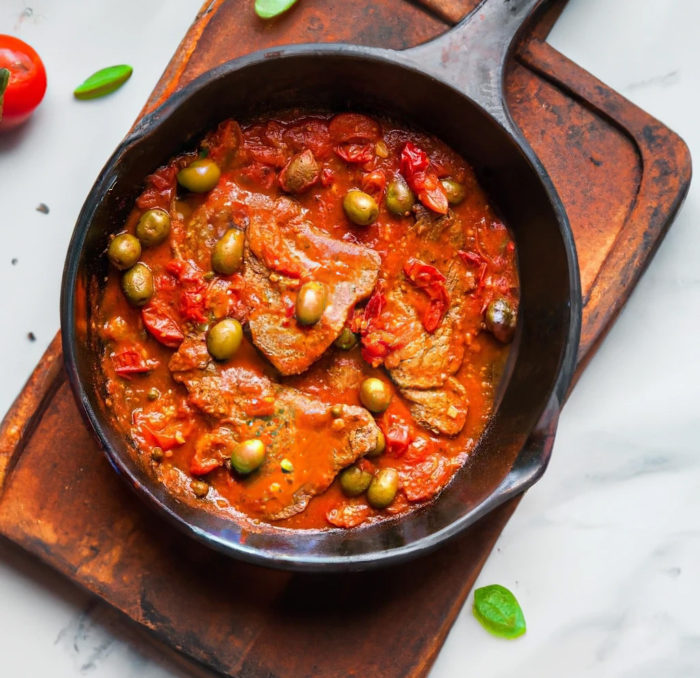 See Also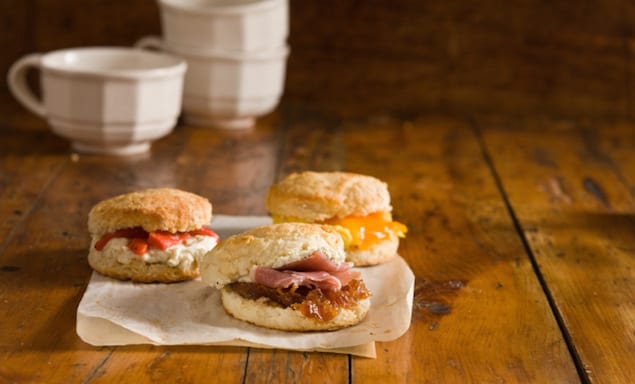 ---
Step by Step Guide to Making Steak Pizzaiola
---
1. Preparing Your Steak:
Start by taking your thin-cut sirloin steaks out of the refrigerator to let them come to room temperature. This ensures even cooking.
Pat them dry with paper towels to remove any excess moisture, which can hinder proper searing.
Season each steak generously on both sides with salt and freshly milled black pepper. This will help in enhancing the steak's natural flavors.
---
2. Searing the Steak:
Heat a tablespoon of olive oil in a large skillet over medium-high heat. It's essential to wait until the oil is shimmering but not smoking.
Lay your steaks in the skillet. If your skillet isn't large enough to accommodate all the steaks without crowding, it's best to work in batches. Crowding the pan can cause steaming, preventing a nice sear.
Flip the steaks once, searing until they reach your desired level of doneness.
---
3. Sauce Base:
After setting aside your seared steaks, reduce the heat to medium. This ensures that the garlic won't burn, which can give a bitter taste to your sauce.
Add another tablespoon of olive oil followed by minced garlic. Sauté until the garlic releases its aromatic essence, which should take about 30 seconds.
The next step involves deglazing: Pour in your white wine, making sure to scrape the bottom of the skillet to release any browned bits. This process enriches your sauce with the flavors trapped in those bits.
---
4. Incorporating Tomatoes:
Now, add the halved cherry tomatoes to your skillet. As they cook, they should soften and wrinkle slightly.
---
5. Intensifying Flavor:
Introduce your flavor enhancers: sliced olives, capers, tomato paste, and oregano. These ingredients contribute briny, umami-rich, and earthy flavors to the dish.
Stir continuously to ensure the tomato paste fully incorporates, thickening the sauce and deepening its rich tomato flavor.
---
6. Simmering:
Pour in your low-sodium chicken stock, mixing it well with the other ingredients. Allow your sauce to gently simmer for about 15 minutes.
---
7. Returning to the Sauce:
Return your seared steaks to the pan, nestling them into the sauce. This not only warms the steak back up but also allows it to absorb the sauce's flavors.
---
8. Serving:
Once your steaks are adequately warmed, transfer them to plates. Spoon generous amounts of the sauce over each steak.
Tear fresh basil leaves over the top .
---
Print

How to Make Steak Pizzaiola
---
Author:

Honest Cooking

Total Time:

40 minutes

Yield:

4

servings

1

x
Description
Thinly sliced steak is seared and then simmered in a pizza style sauce, allowing the meat to absorb the umami rich tomato flavors.
---
4

steaks, very thinly cut

2 tbsp

olive oil, divided

3

cloves garlic, minced
? cup green olives, pitted and sliced (120g)

2

cups

cherry tomatoes, halved (375g)

1 tbsp

capers, drained and rinsed

1

cup

low-sodium chicken stock (250ml)

1 1/2 teaspoon

dried oregano

2 tablespoons

tomato paste
? cup dry white wine (80ml)
Fresh basil leaves, torn, for serving
Salt and freshly milled black pepper, to taste
---
Instructions
Preparation: Begin by seasoning the steaks with salt and pepper.
Searing the Steak: In a large skillet, heat 1 tablespoon of olive oil over medium-high heat. Once shimmering, add the steaks. For steaks that are ¼ inch thick, sear for 30 seconds to 1 minute on each side or until they reach your desired doneness. Remove the steaks and set them aside on a plate.
Building the Sauce: Reduce the heat to medium and add the remaining tablespoon of olive oil. Stir in the minced garlic and sauté until fragrant, about 30 seconds. Pour in the white wine to deglaze the pan, ensuring to scrape any browned bits with a wooden spoon. Let it simmer and reduce for about 2 minutes.
Tomatoes and Aromatics: Incorporate the cherry tomatoes and cook until they begin to soften and wrinkle, approximately 5 minutes.
Flavor Enhancements: Introduce the sliced olives, capers, tomato paste, and oregano to the skillet. Stir well, ensuring the tomato paste fully integrates into the sauce.
Simmering: Pour in the chicken stock and stir everything to combine. Allow the sauce to simmer gently for about 15 minutes. This will help all the flavors meld together, resulting in a deeper taste.
Reintroducing the Steak: Gently nestle the steaks back into the skillet, ensuring they're submerged in the sauce. Let them warm through for about 2-3 minutes.
Serving: Transfer the steaks to plates, spooning the sauce generously over each. Garnish with torn fresh basil leaves and serve immediately.
Prep Time:

15 mins

Cook Time:

25 mins

Category:

Main

Method:

Pan frying

Cuisine:

Italian
Keywords: italian, steak, meat, stew, tomatoes, pizza, marinara sauce, olives, weeknight meal
Vanessa Vickery
Ness is a qualified nutritionist, a life & wellness coach in-training, and a mother of two extremely energetic toddlers. She has created Becomingness, a health and wellness website, to help women achieve their health and wellness goals by providing accurate, accessible and attractive products and services that promote motivation, empowerment, self-belief and happiness.