Poulet Sans Tête offers NYC's Lower Manhattan a delicious rotisserie chicken pick-up and delivery service that will keep store-bought birds in the display case.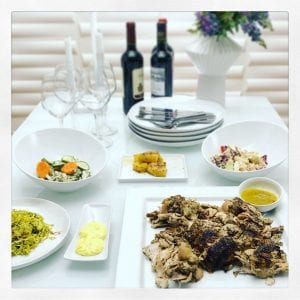 There are many reasons why prepared rotisserie chicken has become increasingly popular. Like probiotic pills and Keurig machines they are a quick and hassle-free solution that has invaded kitchens across the land. And unlike many tasty food-trends, pre-made roasters can fit into many different diets, such as gluten-free, paleo and keto. Moreover, rotisserie chicken has become as ubiquitous as activated charcoal products and alternative milks. But often, the easy-accessibility of these birds come at a price…a significant lack of flavor. Fortunately, Laurence Edelman, Chef and Owner of Left Bank, a bistro in the west village of Manhattan, NY, is fixing that with his new rotisserie chicken service: Poulet Sans Tête.
Poulet Sans Tête  (chicken without a head) is Chef Edelman's rotisserie chicken pick-up / delivery service that does not sacrifice flavor for convenience. He achieves a reliably juicy bird by using heritage-breed chickens. The spit-roast hen is masterfully roasted with herbs and spices that will undoubtedly stand apart from any rotisserie chicken chosen from a heated display case from your local supermarket or warehouse club.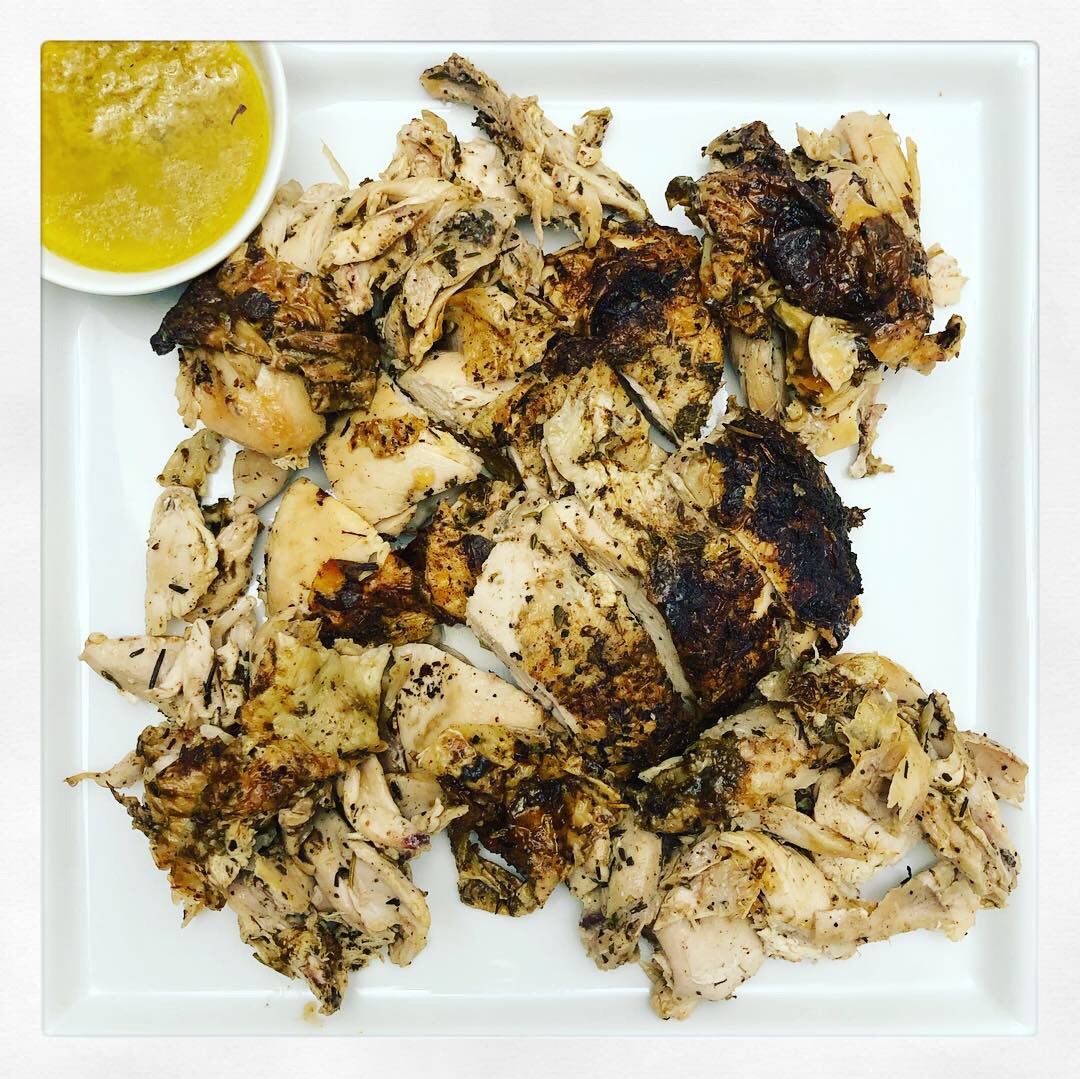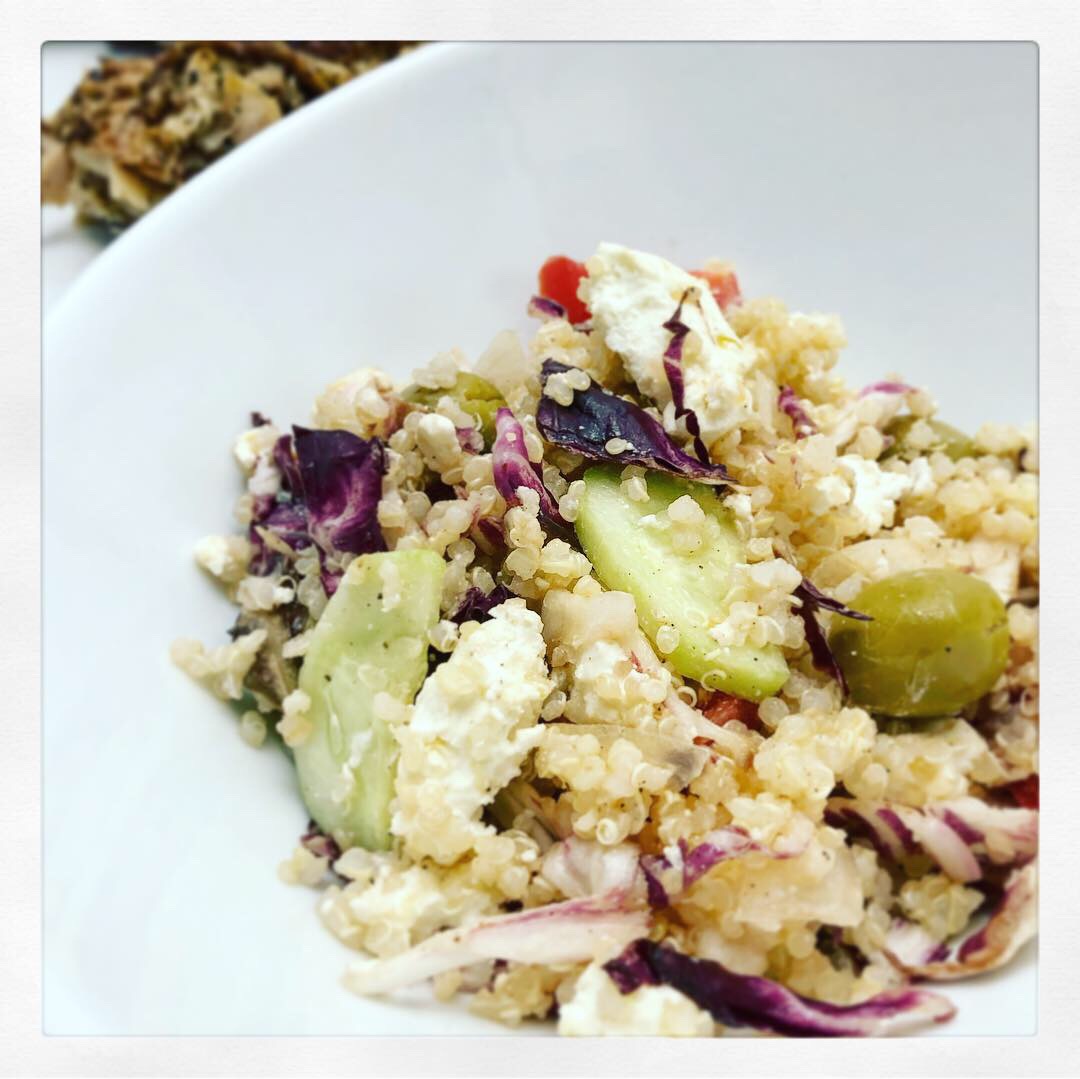 Along with the bird, PST offers a variety of sides and sauces that perfectly accompany the star dish. The Cucumber Health Salad added crunch and brightness to the plate. Sautéed Brussels Sprouts and the Greek Quinoa Salad complimented the herbed protein with contrasting punchy flavors. Finally, Roasted Pineapple Chunks ended the meal with a sweet and juicy tang.
Though the chicken and sides can be a satisfying meal all on their own, Chef Edelman's food is as adaptable as its store-bought counterpart. Undoubtedly, the tried-and-true poultry preparation is beloved by most cultures that have their own version of roast chicken. This makes the prepared chicken easily accessible to most palates and seamlessly integrated into most menus. Consider using PST's chicken when preparing a chicken smørrebrød, an arugula chicken salad, a chicken florentine salad, a chicken monte cristo sandwich or do as I did and use both the chicken and sides to supplement a make-your-own-ramen dinner.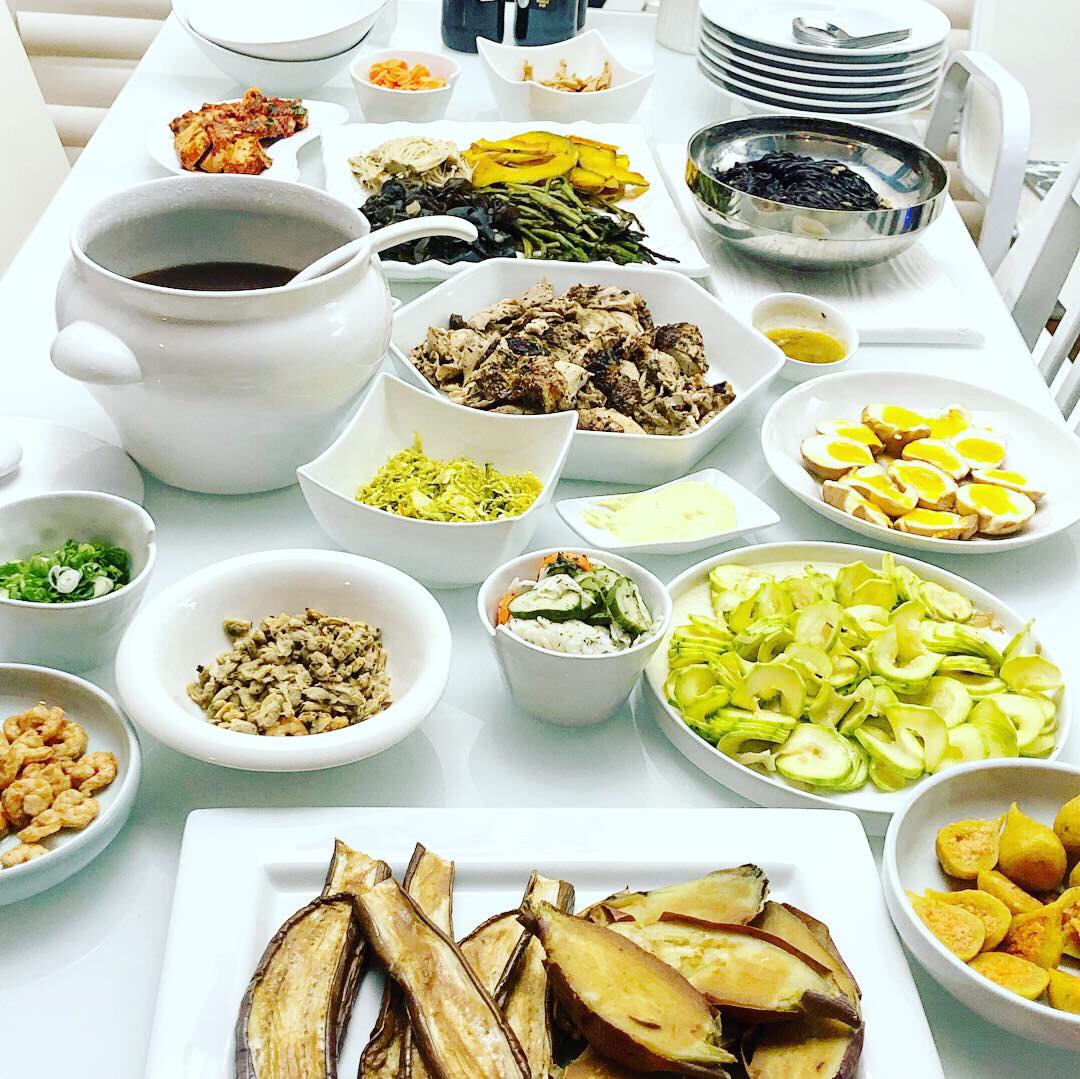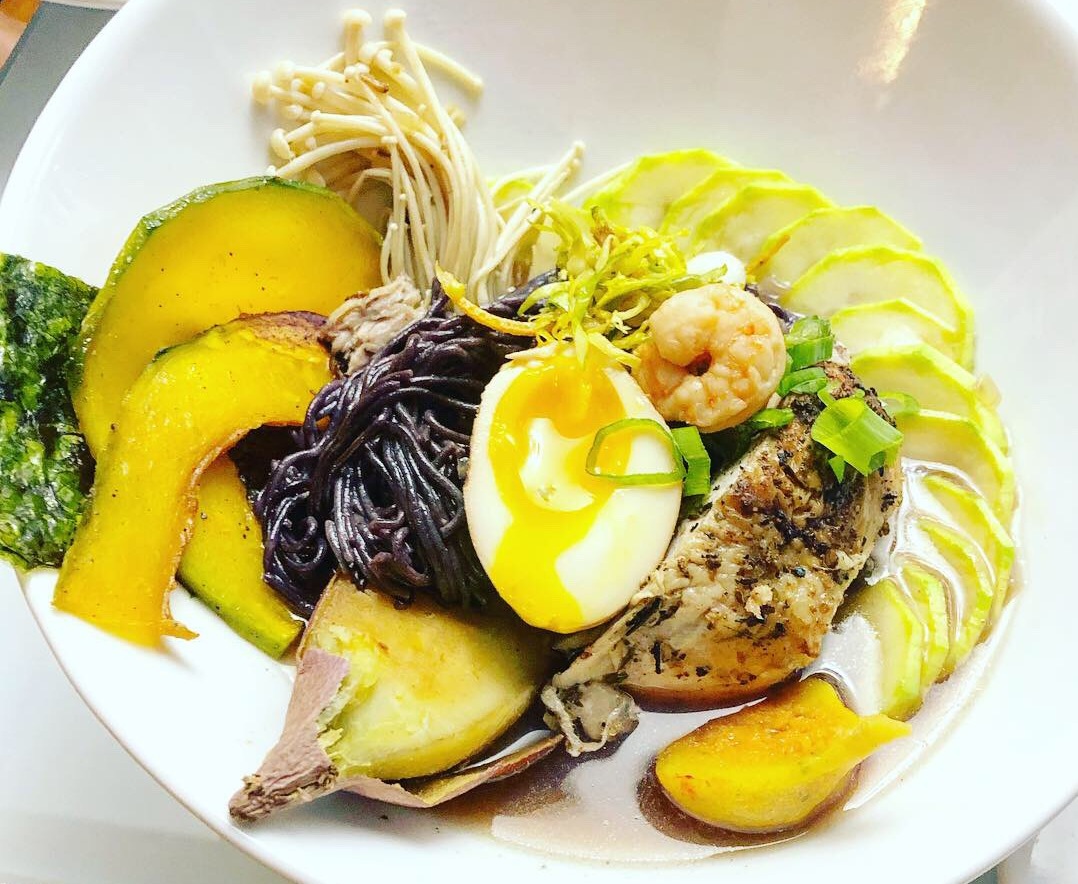 Using a rich flavorful broth that I had saved from a previous preparation, I simply added a bit of soy sauce, mirin and mushrooms to the broth to punch up the umami. Aside from the sides that I got from PST, I also provided an assortment of roasted vegetables (some with a miso-glaze), noodles and other typical ramen fixins', to complete the semi-homemade DIY meal. PST's bird paired perfectly with the soup and easily became the favorite add-on to everyone's personal ramen bowl.
See Also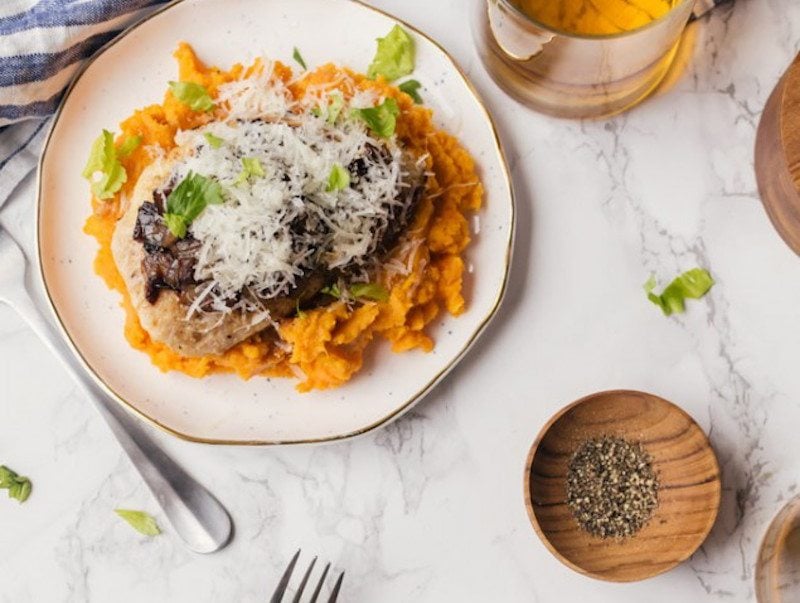 Now that I've served Poulet Sans Tête's rotisserie chicken (and have enjoyed it myself) it will be difficult to go back to store-bought pre-made chickens. Fortunately, I'm within Poulet Sans Tête's delivery radius!
Poulet Sans Tête delivers up to 3 miles from the restaurant and is open 7 days a week from 5pm to 10pm. Pick up at Left Bank 117 Perry Street,New York, NY 10014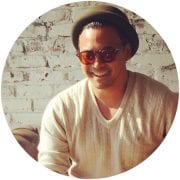 jordi adiao
I learned early in life to embrace your awkwardness... now, are you going to eat your chicken skin?