This isn't your usual chicken salad! Easy homemade arugula pesto adds big flavor to this favorite chicken salad. Layer Arugula Pesto Chicken Salad on sandwich rolls or stuff it in a pita with greens and sliced tomato for a delicious lunch.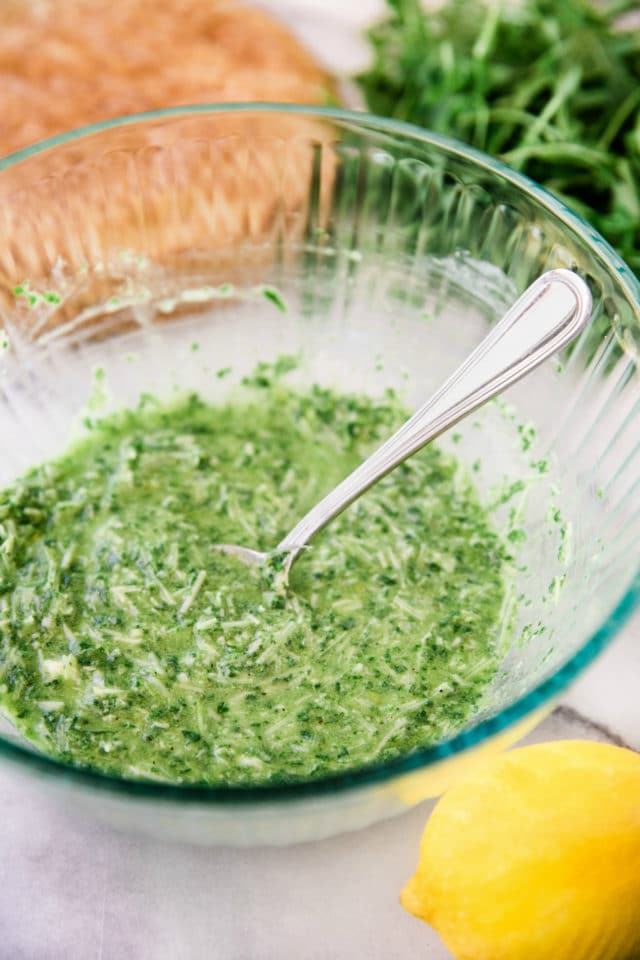 My mom was the first to make this salad, probably close to 10 years ago, and our whole family has been enjoying it ever since. Anytime a picnic-type lunch recipe is needed, this is my go-to. It is seriously the very best chicken salad I've ever had. The pesto adds such dimension to your humble everyday chicken salad. Believe me, this recipe is anything but your everyday chicken salad!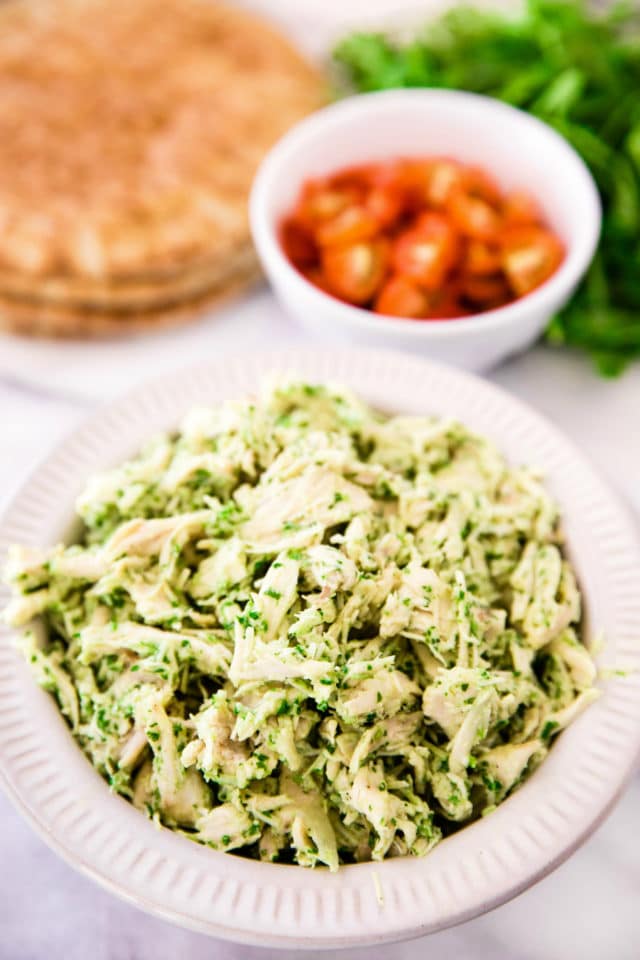 Arugula Pesto Chicken Salad is not only perfect for special occasions, but it's so easy, I often whip it up for quick lunches.
Start this recipe by making the arugula pesto. It's so easy and SO good! It would honestly even be good over pasta or served on warm, toasty bread. Use a food processor to combine fresh arugula leaves, garlic and olive oil. Once combined, transfer to a large bowl and stir in parmesan cheese, salt and pepper.
Next, add mayo and lemon zest to the pesto.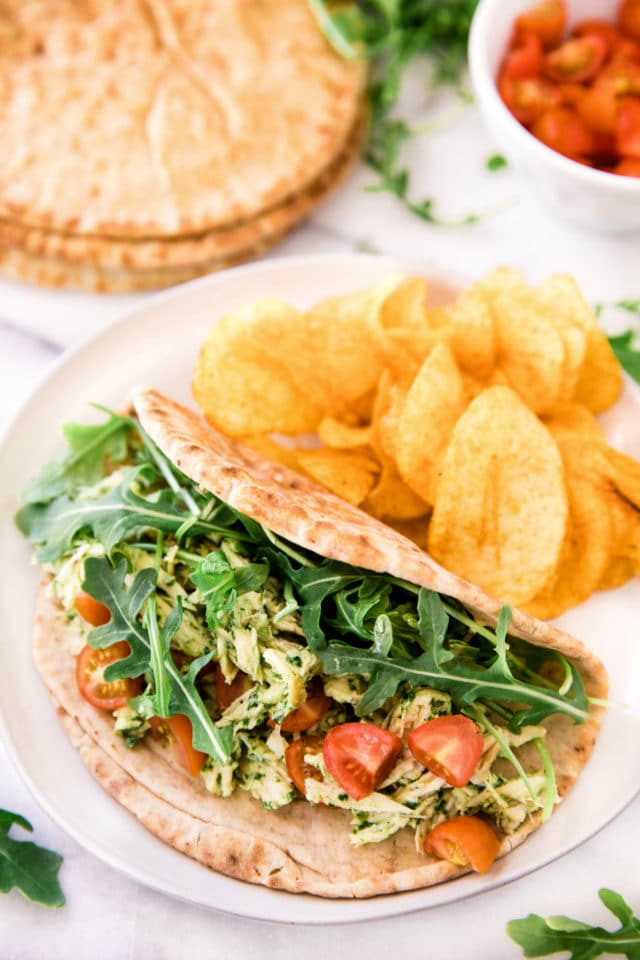 Last, add chicken to the pesto mixture and stir well to fully combine and coat chicken. Use any cooked chicken you have on hand. I usually just use rotisserie chicken.
Now, this Arugula Pesto Chicken Salad can be served a variety of ways. Sometimes we serve it on sandwich rolls or atop fresh spinach greens, but my favorite way to enjoy it is rolled up in a tortilla or stuffed in a pita. Add some additional fresh arugula leaves and sliced cherry tomatoes and you're set with an irresistible, satisfying lunch or dinner meal.
Click HERE for the recipe.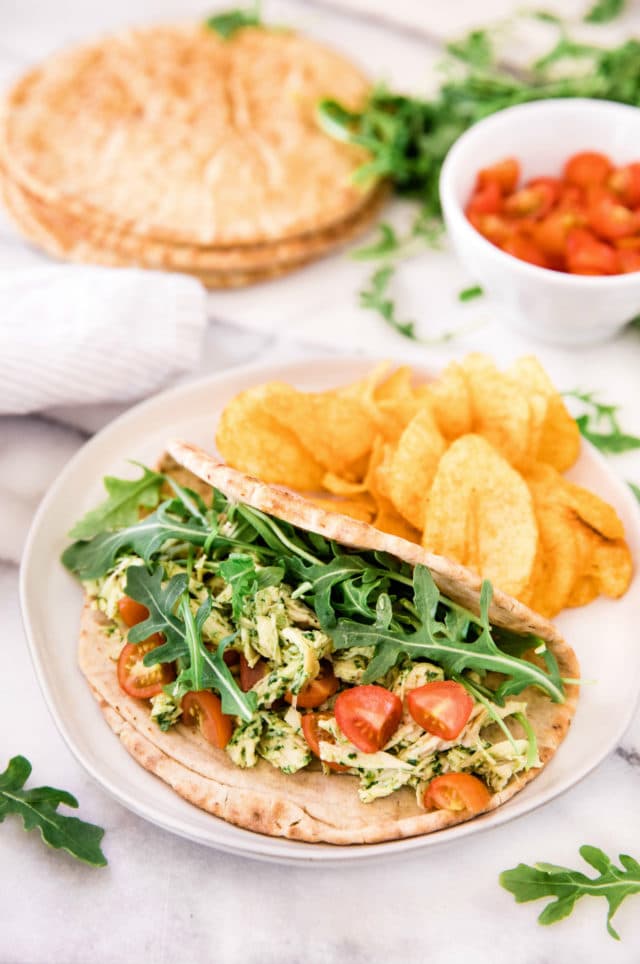 Kim Lee
Kim is a freelance recipe developer, writer, and the author behind the healthy living blog, Kim's Cravings. Kim has a passion for sharing nutritious delicious recipes and showing others that eating right can be easy and tasty.