NYC's Pastrami Queen has opened their second location just across the Eugene O'Neill Theater and we think you need to try it.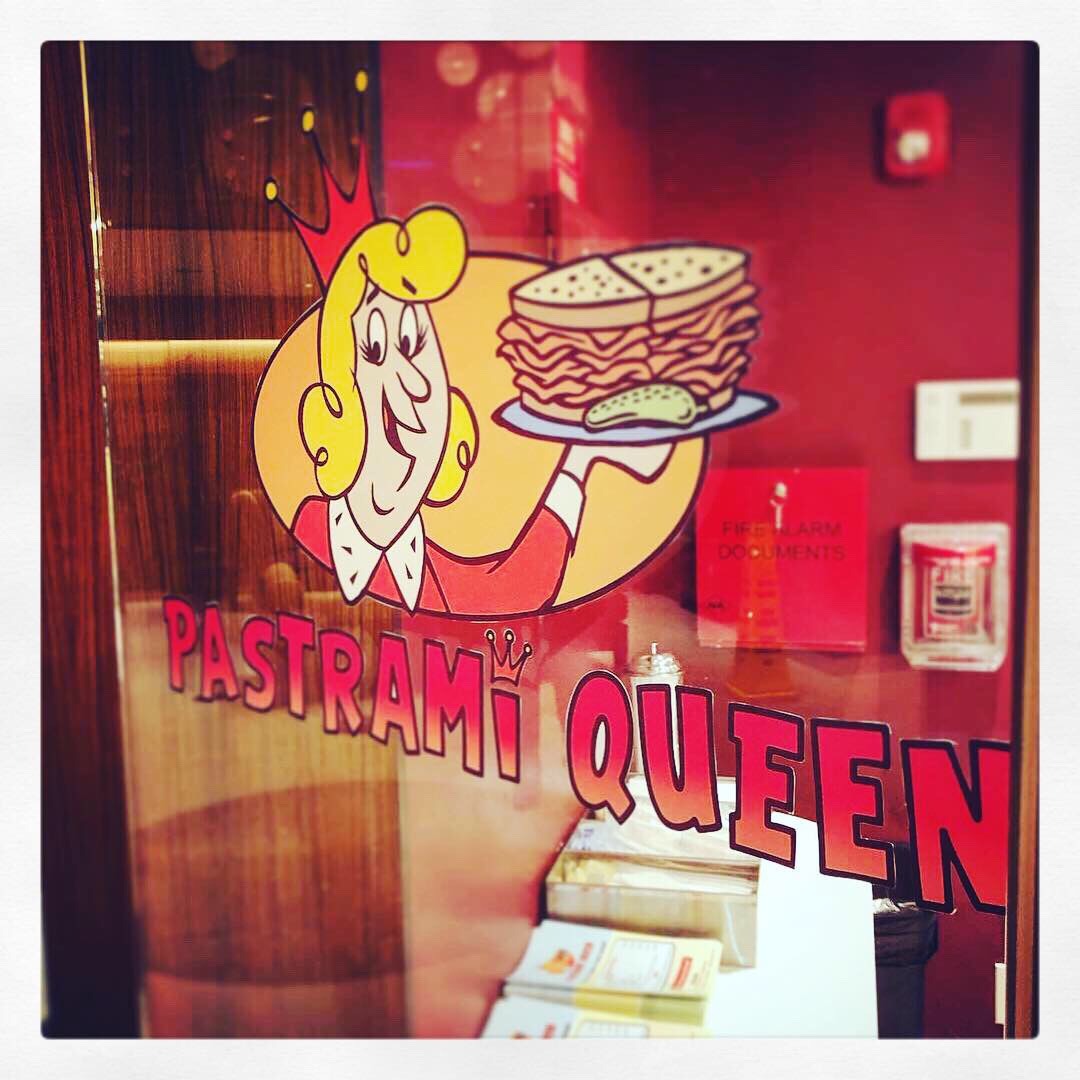 Often, tourists hit Times Square with their checklists of "must-sees". Certainly, spotting the Naked Cowboy, taking photos at Father Duffy Square and catching a Broadway show will be on those lists. But soon, that list will have another thing in common: visiting a New York City Jewish Deli. Just as iconic as a New York "slice" and a street vendor hot dog, the New York Jewish Deli is inextricably part of the city's history and food culture. Fortunately, an authentic example, Pastrami Queen, has opened their second location just across the Eugene O'Neill Theater (currently the home of The Book of Mormon) in the Pearl Hotel.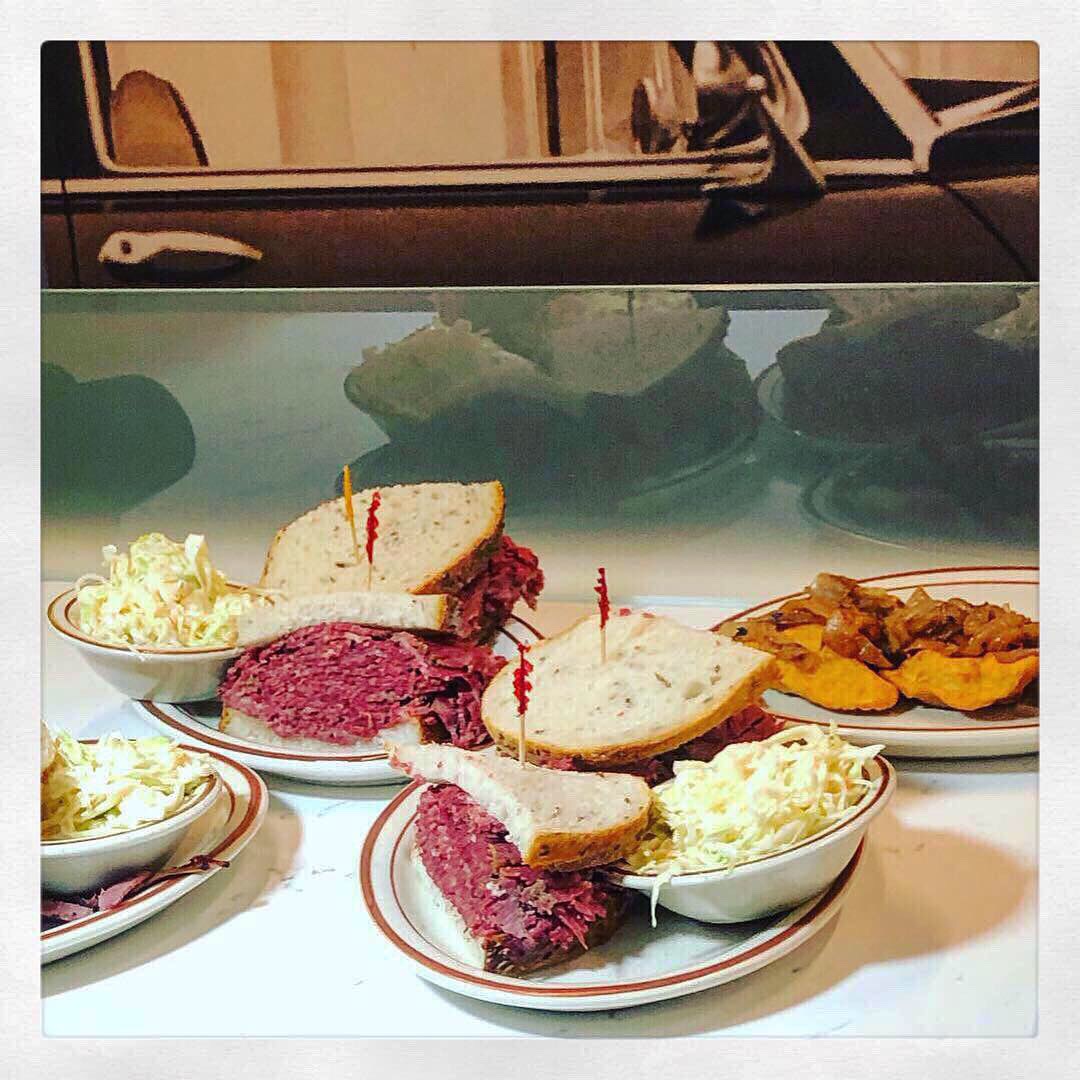 The DELI
Pastrami Queen's roots started in Williamsburg, Brooklyn in 1956 under a different crown as "Pastrami King". The deli remained under that moniker even after it moved to Kew Gardens, Queens and continued to grow its reputation and loyal following for 37 years. Then in 1998, the deli decided to make 2 bold moves: change its name to "Pastrami Queen" and move the business west of the East river to Manhattan's Upper East Side. The location on Lexington and 78th street (frequented by the late Anthony Bourdain) is still currently open for business, but now the sought after kosher recipes are more readily available for midtowners on the west side of the island.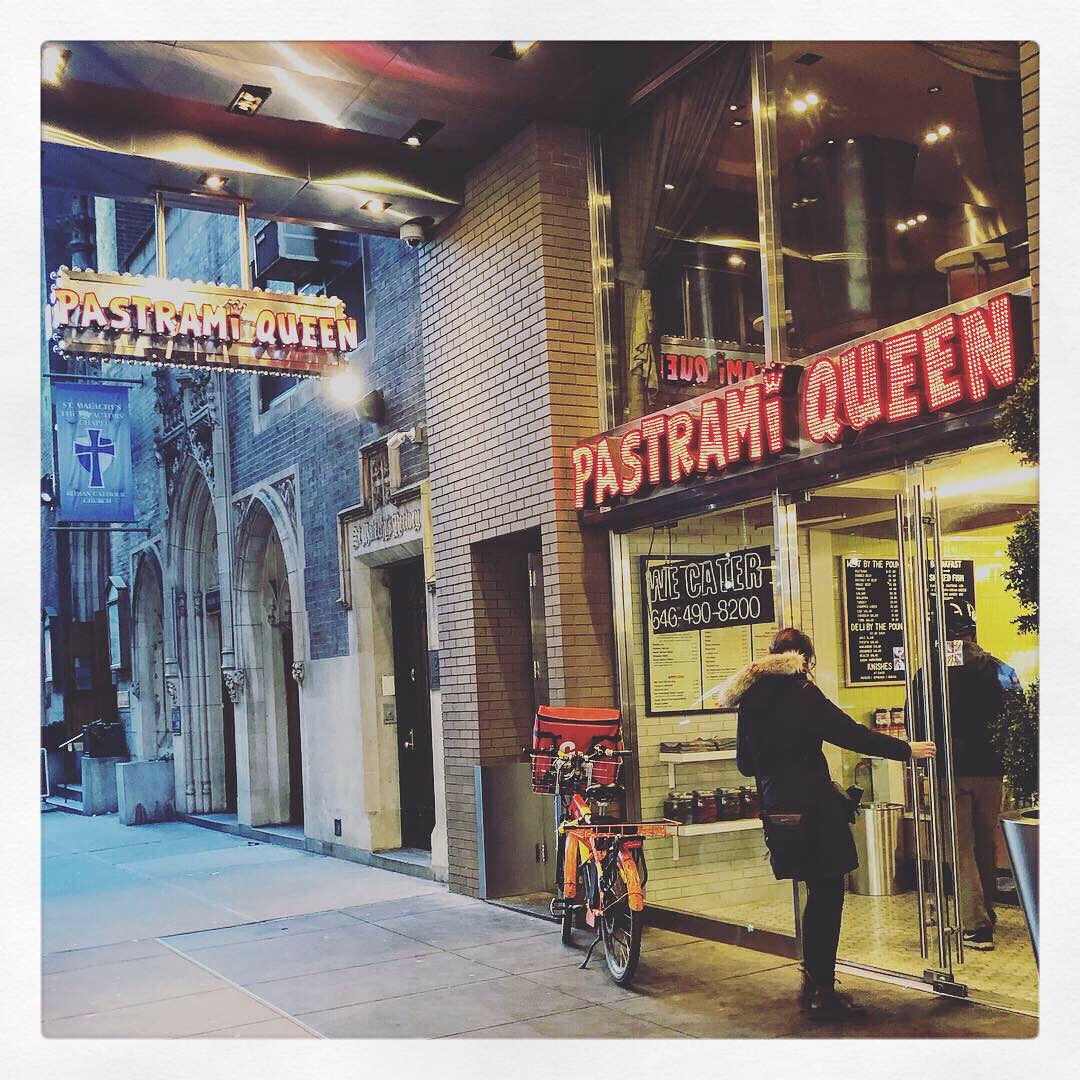 The new location is significantly larger than its cross-town counterpart with seating for over 80 people and a private dining room which can be reserved. The design of the deli is inspired by the institution's mid-century beginnings with clear nods to Googie architecture and post-modern influences. It's an interior that could easily be seen in "The Marvelous Mrs. Maisel" and fits perfectly in the dramatic neighborhood of the Theater district that it sits in.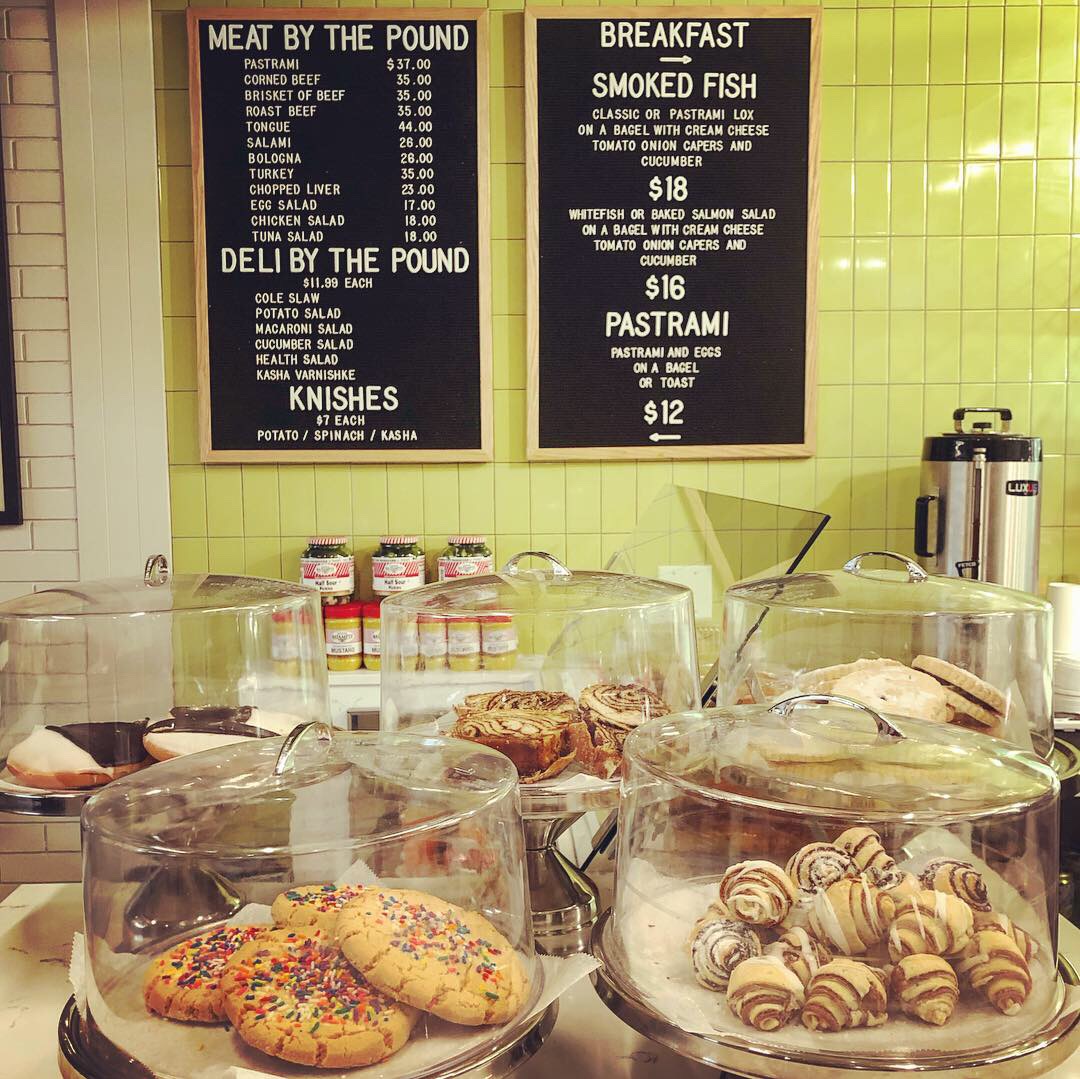 The NOSH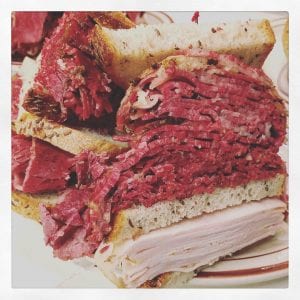 Though the new establishment is bright, shiny and new, what's most memorable are the flavors developed by decades-old, tried-and-true kosher recipes of the renowned establishment. Unsurprisingly, the overstuffed Pastrami sandwich is a must-try. The brined and smoked meat is juicy with a perfectly delicate texture. The blend of smoke and spice is subtle enough to be complimented by mustard if you choose to smear it on the Orewasher's rye bread, but also apparent enough to carry the sandwich on its own. If you're not a huge fan of pastrami (or want to add different meats to the party) there are over a dozen overstuffed sandwiches to choose from.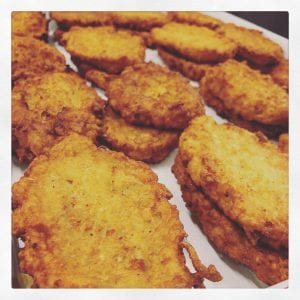 Though the signature dish is undeniably the monarch of the deli, other Jewish staples hold their own. The Matzo Ball soup is as traditional as it gets. The large spherical cloud of matzo is flavored by a chicken broth I can't help but describe as "nostalgic". Sizable potato latkes are crispy and filling; especially, when eaten with the accompanying applesauce. It adds just enough sweetness and has a great hummus-like texture.
For those who may have already enjoyed Pastrami Queen's menu on the Upper Eastside, keep in mind there are items that are exclusive to the new restaurant in Times Square. You may not find "Bubby's Specials" on Lexington ave. which includes stuffed cabbage, pierogis and the Blintz of the Day. And unlike its sister location, the one on West 49th street serves breakfast all day long which includes a variety of traditional smoked fish and bagels (another New York City staple). Moreover, the new location understands a Jewish meal isn't complete without cinnamony or chocolaty favorites like rugalech and babka. Even if you (like a Pastrami Queen sandwich) get "overstuffed", take some home; you won't regret it.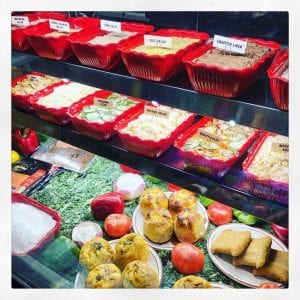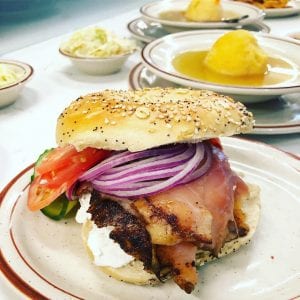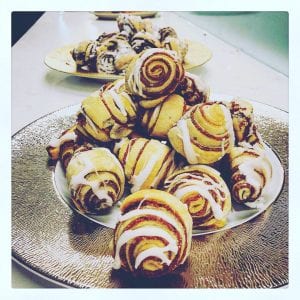 So whether you work up an appetite checking off your Times Square to-do list or you've actually added "visit a NYC Jewish Deli" to the list, noshing at Pastrami Queen's new location will surely help complete your day and leave you kvelling!
Pastrami Queen can be found at 233 West 49th street (between Broadway and 8th ave) 7 days a week from 8am to 11pm. The deli is kosher under rabbinical supervision.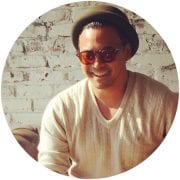 jordi adiao
I learned early in life to embrace your awkwardness... now, are you going to eat your chicken skin?