From classics to cultural, these chicken soup recipes will soothe the soul and warm you up.
By Haley Bourne
This article has been posted with permission and originally appeared as Chicken Soup Recipes to Soothe the Soul on Relish.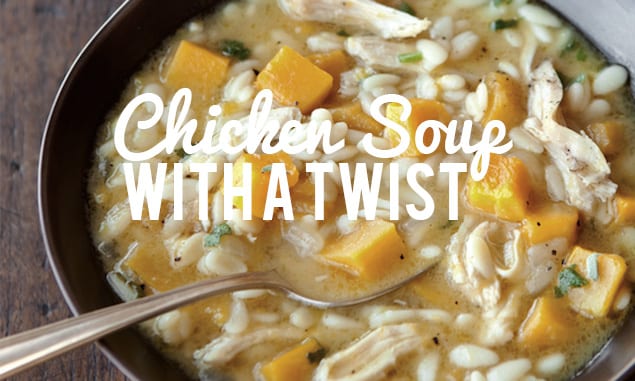 Take your fall and winter soup game to the next level with these warming bowls of chicken goodness. Enjoy this twists on a classic favorite.
Easy Chicken and Rice Soup
This simple chicken soup requires no added seasonings thanks to a package of pre-seasoned Spanish rice. And with only five ingredients and two steps, it's an absolute godsend when you're feeling under the weather. Get the recipe here.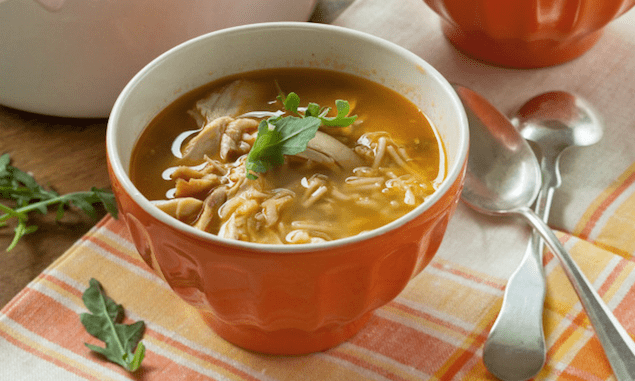 Mark Boughton Photography / styling by Teresa Blackburn
Orzo, Delicata Squash, and Chicken Soup with Sage
As with our Easy Chicken and Rice Soup, this recipe is a savory time-saver. We suggest using leftover rotisserie chicken and roasting squash ahead of time to further cut down on minutes spent in the kitchen. Get the recipe here.
Spicy Chicken Tortilla Soup
A delicioso Mexican-inspired soup that will bring smoky and spicy flavors to your palate via charred tomatoes, pasilla chiles, and your choice of hot sauce. Tortilla chips sprinkled atop will add crunch to the bold heat. ¡Que fantástico! Get the recipe here.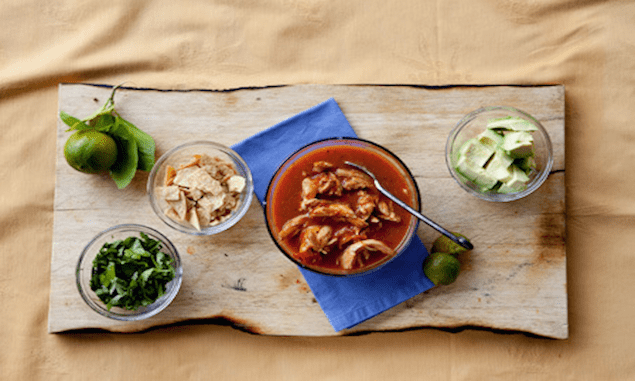 Robin Jolin
Barley-Leek Soup with Mini Chicken Meatballs
Make this soup more than just a cozy one-pot meal, make it a family activity! Your kids will love to help roll the chicken meatballs, sprinkle herbs and add ingredients to the mix. Get the recipe here.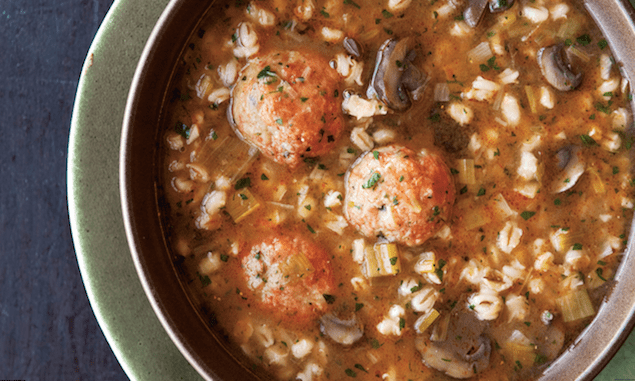 Warming Chicken and Asian Vegetable Soup
You'll definitely be in good fortune when served this Asian-inspired soup. Bean sprouts, ginger, scallions, and sesame oil resonate asian flavors, and the added mint provides a refreshing jolt. Get the recipe here.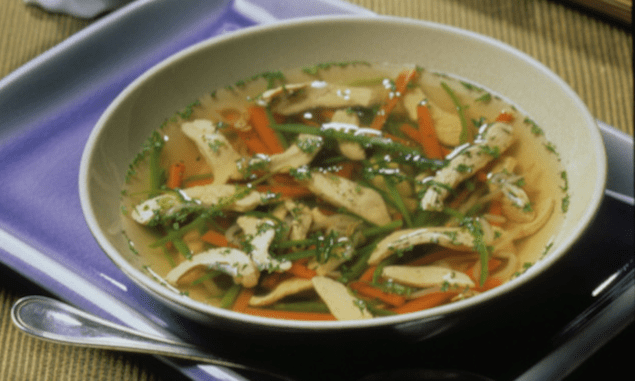 National Chicken Council
Chicken Vegetable Soup
Craving a classic? Well, here is one that is particularly good for the soul. The garlic, onion and veggies swimming in chicken broth will remind you of home and this recipe comes with an added benefit—it's low-fat. Get the recipe here.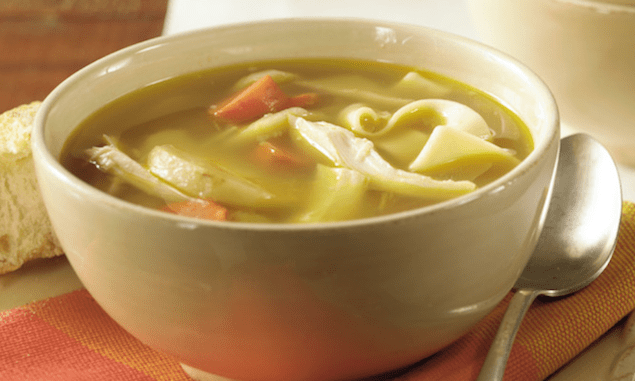 Mark Boughton Photography / styling by Teresa Blackburn

Chicken Coconut Noodle Soup (Ohn No Khauk Swe)
Served over a bed of noodles and spiced with slightly hot turmeric and fragrant fresh ginger, this soup has just the right amount of spice to clear the senses. Add color and individuality by including traditional garnishes such as limes, chiles, and eggs. Get the recipe here.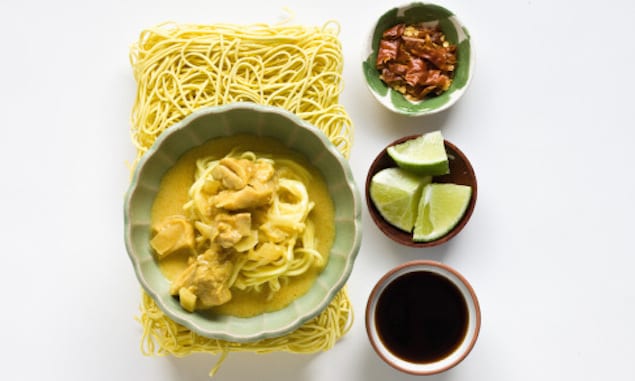 Mark Boughton Photography / styling: Teresa Blackburn
See Also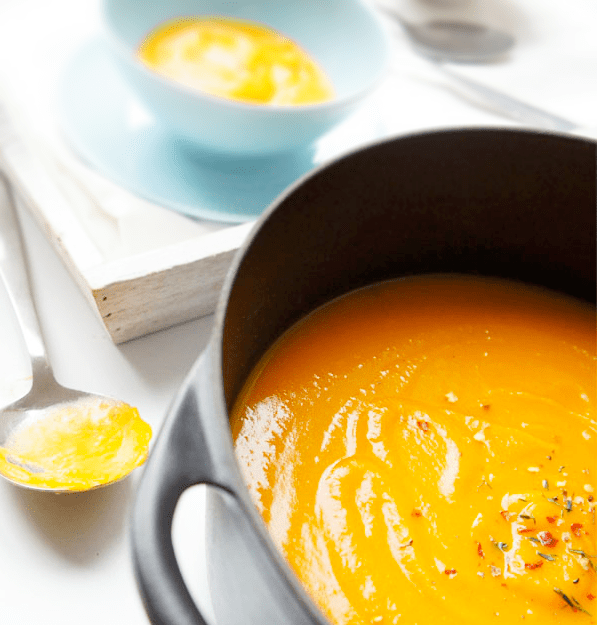 Creamy Chicken Soup with Rice
Recommended for a snowy day, this chicken soup is soothing and decadently creamy. The flavorful stock, enhanced by the use of economical chicken quarters, is a perfect backdrop for tons of sharp cheddar cheese, potato, and jasmine rice. This one is for yummies for sure. Get the recipe here.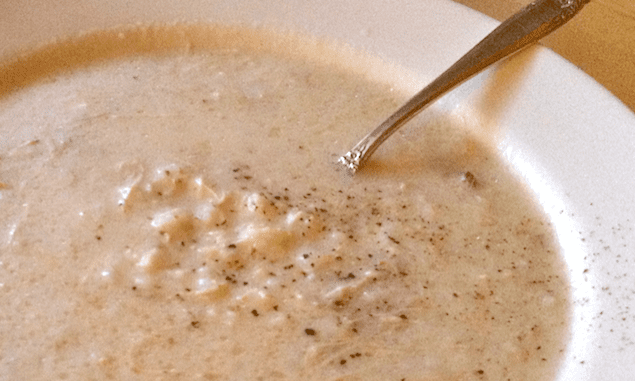 Jill Melton
Chicken Soup with Corn and Roasted Cumin
Coming in at under 400 calories, this aromatic and waist-line sensitive take on chicken soup is brightened by diced tomatoes and corn. Though this soup is summery, it can easily translate into winter by using frozen corn. Get the recipe here.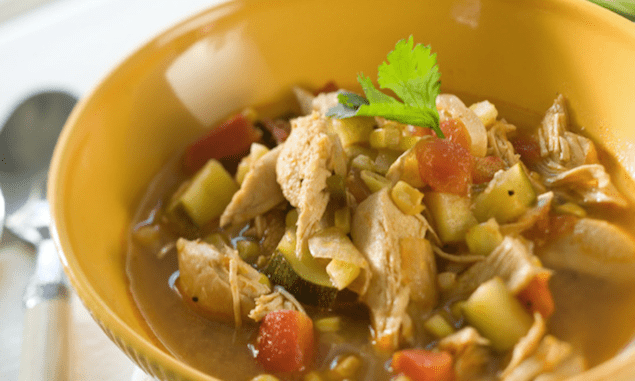 Mark Boughton/styling: Teresa Blackburn
Chicken Soup with Matzo Balls
Keeping things Kosher is easy to do with this Chicken and Matzo Ball recipe. A brothy, savory soup boasting dill, onion and parsnip, is the perfect nesting place for the stand-out chicken matzo. If you so desire, you can make the balls more flavorful by substituting chicken fat for vegetable oil. Get the recipe here.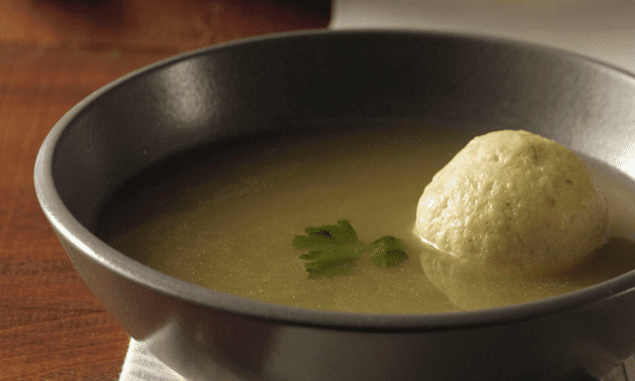 Mark Boughton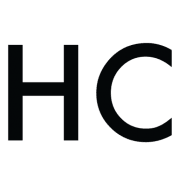 Relish
Offering more than 14,000 recipes plus features and DIYs on cooking, dining and entertaining, Relish celebrates America's love of food. Relish is about honoring cooking traditions while exploring new trends and ideas, which is why millions of people turn to both Relish.com and Relish Magazine for special occasion recipes, quick and easy weeknight suppers and culinary adventures.