This tortilla soup is so comforting and fun, thanks to all the delicious toppings.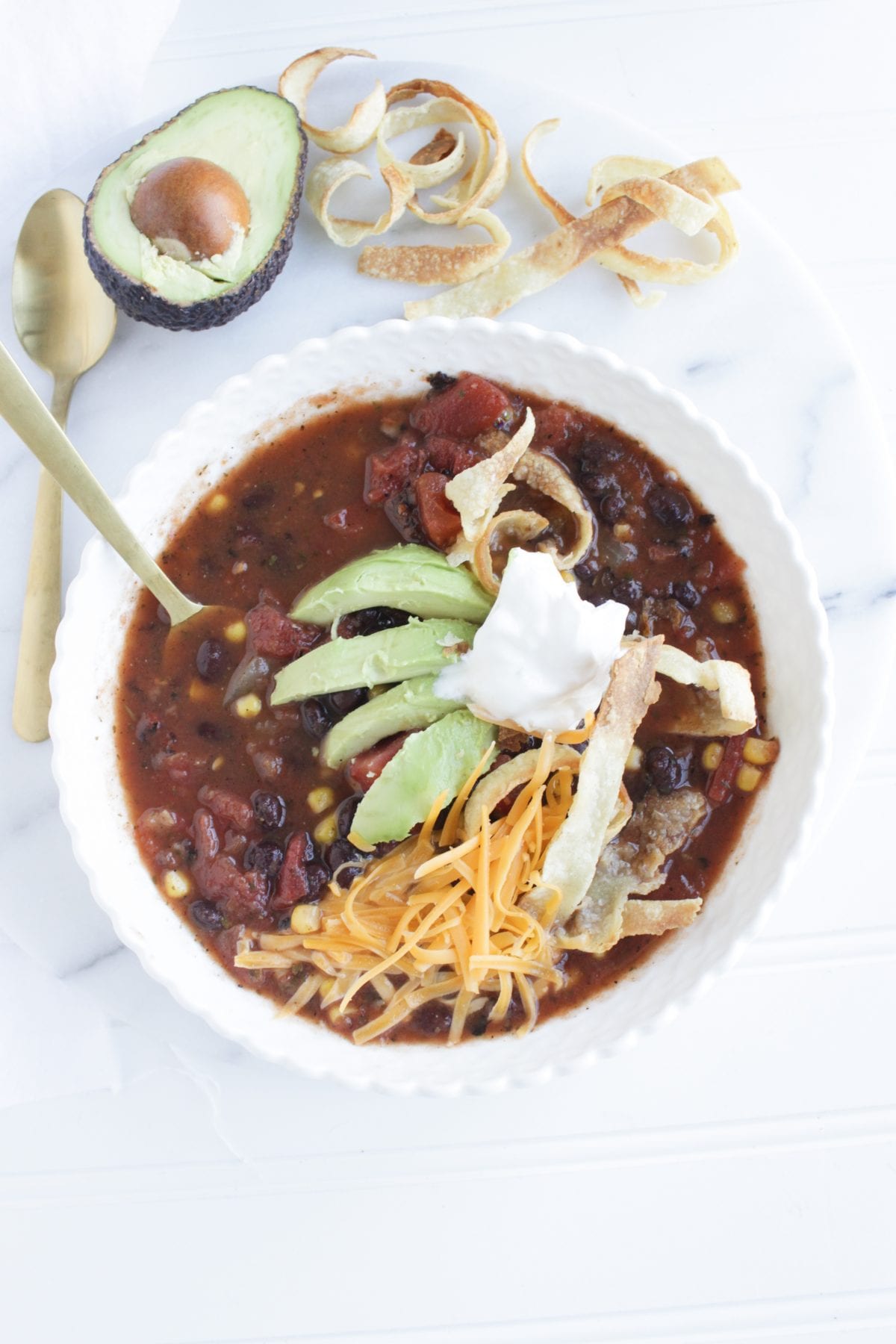 What I love most about this soup is how easy it is to prepare. It takes minimal effort and comes together in no time at all. All the ingredients you probably have in your pantry now! I love topping this soup with fresh delicious ingredients like avocado, fresh cilantro and an extra squeeze of lime juice.
The tortilla strips are lightly baked with minimal olive oil and a small pinch of sea salt. You can just top your soup with the baked tortilla chips but I'm obsessed with adding some to the bottom of the bowl and pouring the soup over the strips. They become slightly soft and add a wonderful texture to the soup. I also always use fire roasted tomatoes with this soup. It lends so much flavor and richness. If you don't like the whole tomatoes in your soup I often put the tomatoes in a food processor and slightly pulse them to crush.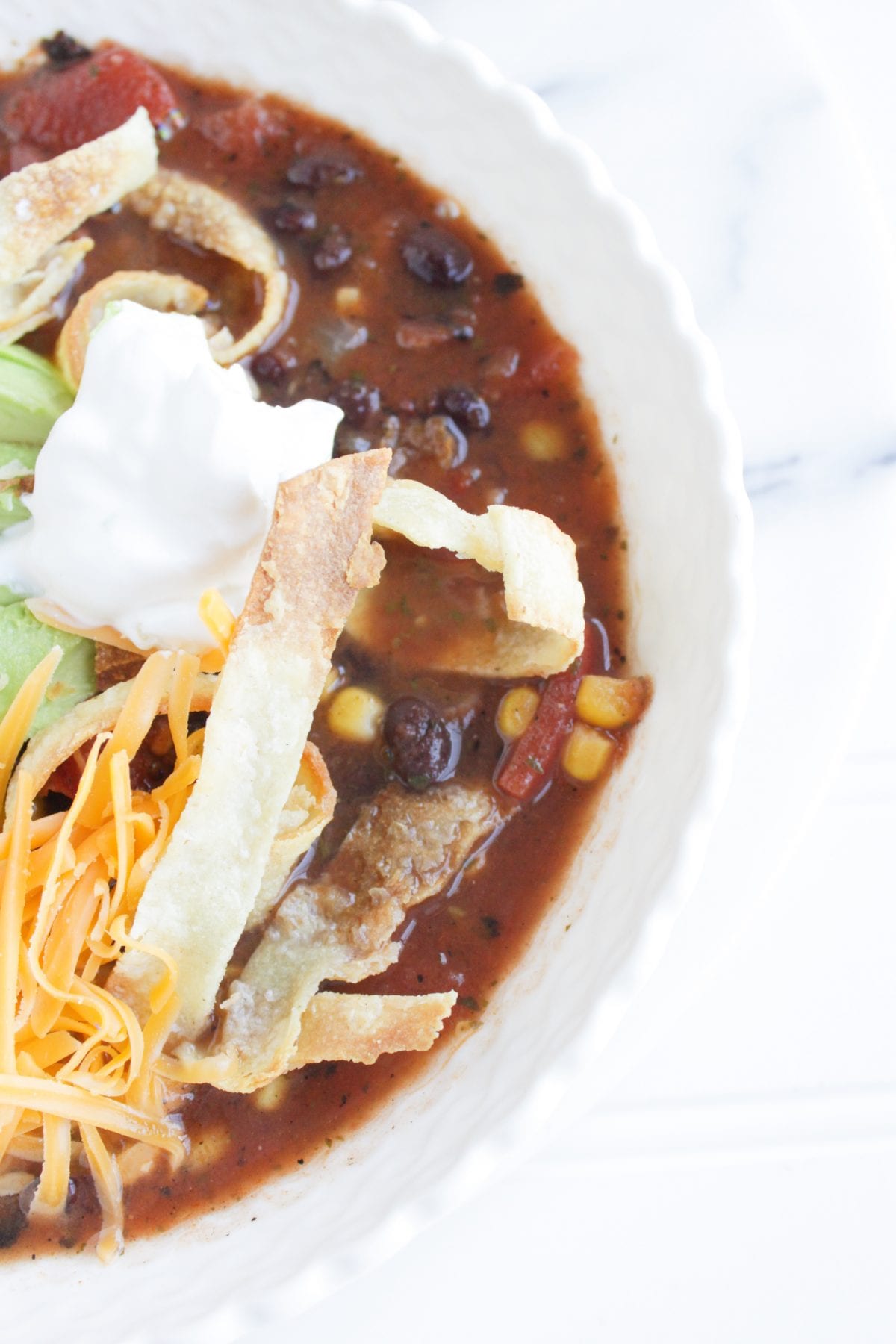 Comforting Tortilla Soup
Ingredients
3 corn tortillas
½ teaspoon olive oil
1 pinch sea salt
1 teaspoon olive oil
1 clove garlic, minced
½ onion, chopped
½ cup corn
1 can (14.5oz)black beans
1 can (14.5oz) fire roasted tomatoes
3 cups chicken broth
½ teaspoon paprika
1 teaspoon chili powder
1 teaspoon salt
¼ teaspoon pepper
1 juice of lime
Topping: cheese, sour cream, avocado, fresh cilantro
Instructions
Preheat oven to 375. Line baking sheet with parchment paper
Cut tortillas into ¼ inch strips and coat with olive oil. Spread out onto baking sheet so none are touching.
Sprinkle with sea salt and bake for 10 minutes or until golden brown. Remove from oven and let cool.
In a medium pot heat olive oil over medium heat.
Add in garlic and onion - saute until tender.
Add in seasonings, tomatoes, black beans and corn. Stir until warmed and coated with seasoning.
Pour in broth and bring to a simmer. Cook on medium-low for 20 minutes.
Squeeze in lime juice before serving and adjust seasonings if needed.
Place a few tortilla strips in a bowl and pour soup on top. Top with desired toppings.