Head to Peppi's Cellar cocktail lounge featuring jazz tunes in the basement of Nolita's Gran Tivoli, for a calmer, classier night of drinking in New York City.
In the mood for a relaxed night with friends or a date? Where the sounds of jazz music, muffled chatter and laughter fills a dimly lit room?  Where handcrafted cocktails are shaken by well-dressed bartenders seen behind the long bar set in front of an exposed brick walls filled with spirits? If the answer is yes, head to Peppi's Cellar.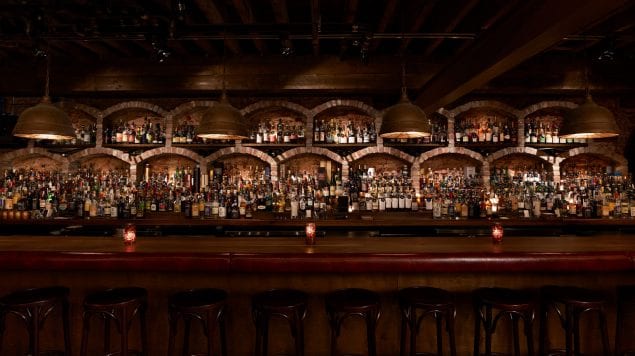 From owners of The Swillhouse Group and NYC's Gran Tivoli (described as Italian-Coastal restaurant in Noilta)  Peppi's Cellar joins the classy bar scene in New York. Located underground, Peppi's Cellar serves cocktails, beer, wine and spirits collections.
"I always liked descending into a bar,"says  Executive Chef and Co-owner Robert Marchetti comments in the original article published by the New York Times "something about it feels right. And I like having no windows in a bar. It feels like you're tucked away from the world." As a result of Marchetti's vision for the bar, Peppi's Cellar was created. The subterranean bar can be accessed by descending a winding staircase within Gran Tivoli. The space evokes a old rustic vibe where brick arches holds over 700 bottles of spirits that line the back bar and  include over 350 whiskeys and 40 brandies for guests to choose from.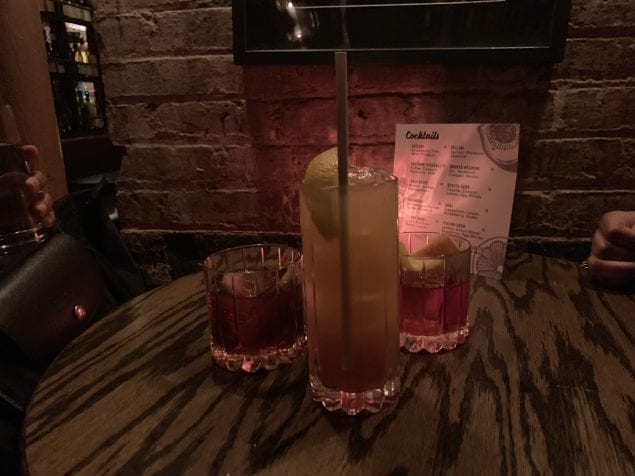 Here the cocktail list features specialty cocktails such as the Early Riser, made with mezcal, orange, pomegranate, Smoked Negroni made with gin, Campari, smoke and Vermouth. Or classic cocktails like the Tom Collins also a favorite of Beverage Director David Fisher. Fisher is also an Aussie native who directs the cocktail list in the basement bar. Focusing on simple, not over the top cocktails  that lack quality. Matching the rustic, elevated setting, where the goal is to have fun and good booze too.
"Fall" for the new bites and cocktail recipes
In addition to good booze, good bites are available below. For the fall, a new bites are featured on the snacks menu. Drawing inspiration from Italy's Le Marche region which spotlights nibble-friendly plates like Egg Dipped Crostini with a soft ciauscula salami and chili. Suckling Porchetta Panino with aioli and herbs, and Olive Ascolana; fried olives stuffed with crumbled mortadella.
See Also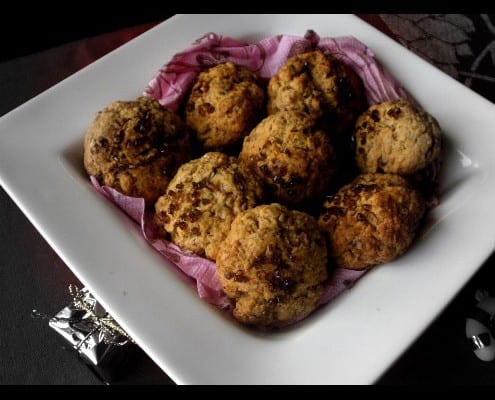 Courtesy of  Peppi's Cellar, here are two cocktail recipes you can whip up in the comfort of your home!
Rosita Sour
.75oz Campari
.75oz Blanco Tequila
.75oz Simple Syrup
1oz Dry Vermouth
1oz Egg white
Method: add all ingredients to a shaker tin, and shake without ice. Add ice to shaker and vigorously shake. Strain into chilled coupe glass.
Castroni Highball
1oz Coffee-infused Campari*
1.25oz Sweet Vermouth
2.5oz Seltzer Water
Method: Fill a highball with ice and build ingredients. Stir. Garnish with fresh orange wedge. *Coffee-Infused Campari50 Coffee Beans (preferably a light French roast)
1 bottle of Campari Method: put coffee beans in Campari bottle at room temperature for 24-48 hours. Strain.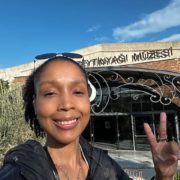 Alyssa Holder
Alyssa Holder is a writer specializing in food and travel topics since 2015.