French food is not the first thing that comes to mind when one thinks of the Denver culinary scene. But that doesn't mean we aren't in want of a great French bistro! Thankfully, we don't have to wish anymore, because Le French is here.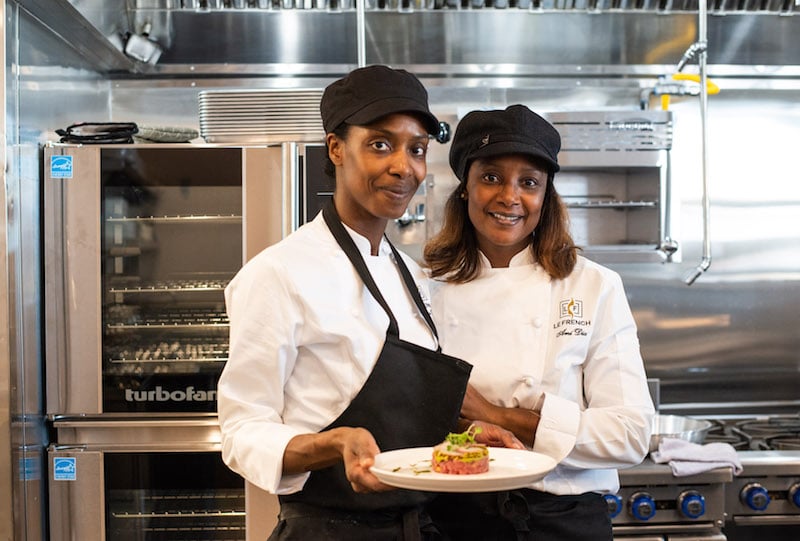 All Images Credited to Rachel Adams
Being a baking and pastry graduate, a flaky croissant and a classic French bistro menu is something I have a soft spot for, but it's not a restaurant style that is typical in the Denver area. Thankfully, Senegalese-French sisters Aminata and Rougui Dia have teamed up to open Le French within walking distance of Belleview Station.
The restaurant has the feel of a typical modern Denver restaurant, bright, open, but still comfortable and cozy. Serving food from breakfast to dinner, the French restaurant's menu is teeming with classic favorites like buckwheat crêpes, Jambon Fromage, and Le Boeuf Bourguignon that have hints of the women's Senegalese heritage.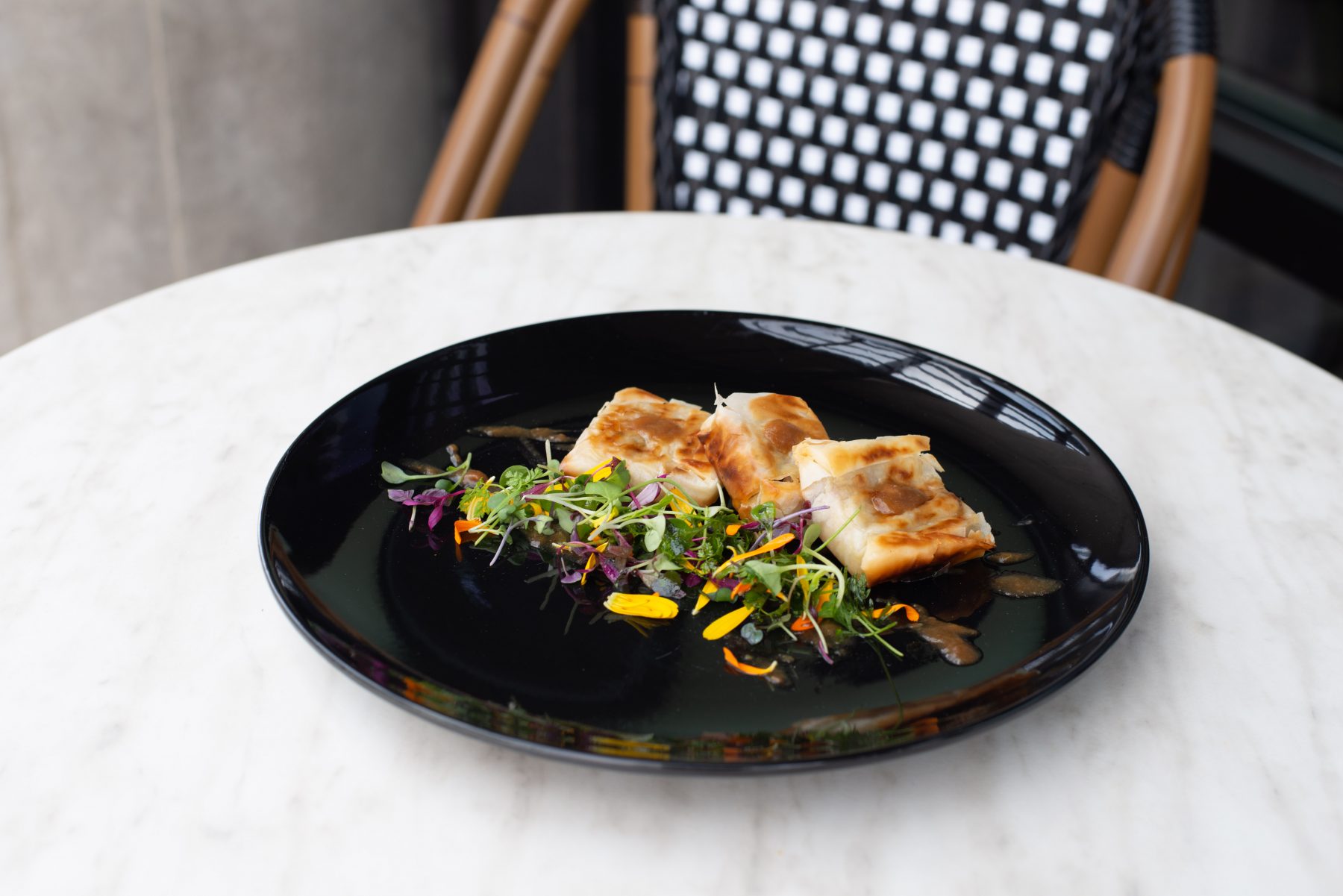 My first experience with the dinner menu was a pure treat, complete with Croustillant De Lapin Au Foie Gras Et Champignons, a crispy filo with foie gras, rabbit, mushrooms, and beef feet. But their current vegan dish really blew me away. French food without butter or cream? It's not usually something I would still be thinking about the next day, but their fennel dish filled with mushroom, eggplant and an arugula sauce is a serious stunner. The meal concluded with a sweet treat I hadn't tasted since my time in New York, Baba Au Rum. The soft, mini cake is soaked in a chocolate sauce and can be topped with the iconic rum. It's a French treat that Rougui Dia has perfected.
Besides the usual breakfast, brunch, lunch and dinner menu, my sweet tooth was excited to discover that Le French has an afternoon tea menu complete with a sweet and savory baked good cart that makes its rounds. Even if you're not looking for a sit down meal, be sure to pop by Le French for a buttery croissant to-go.
The sisters have been receiving quite the buzz, with Rougui Dia's background of being at the helm of a Michelin-starred restaurant in France. She left her home of France to come to Colorado and admits that communication in the kitchen with her team has been nothing short amusing, thanks to her limited English. I'm excited for Denver to fall in love with French bistro food at Le French and to see what other French favorites Aminata and Rougui will serve up.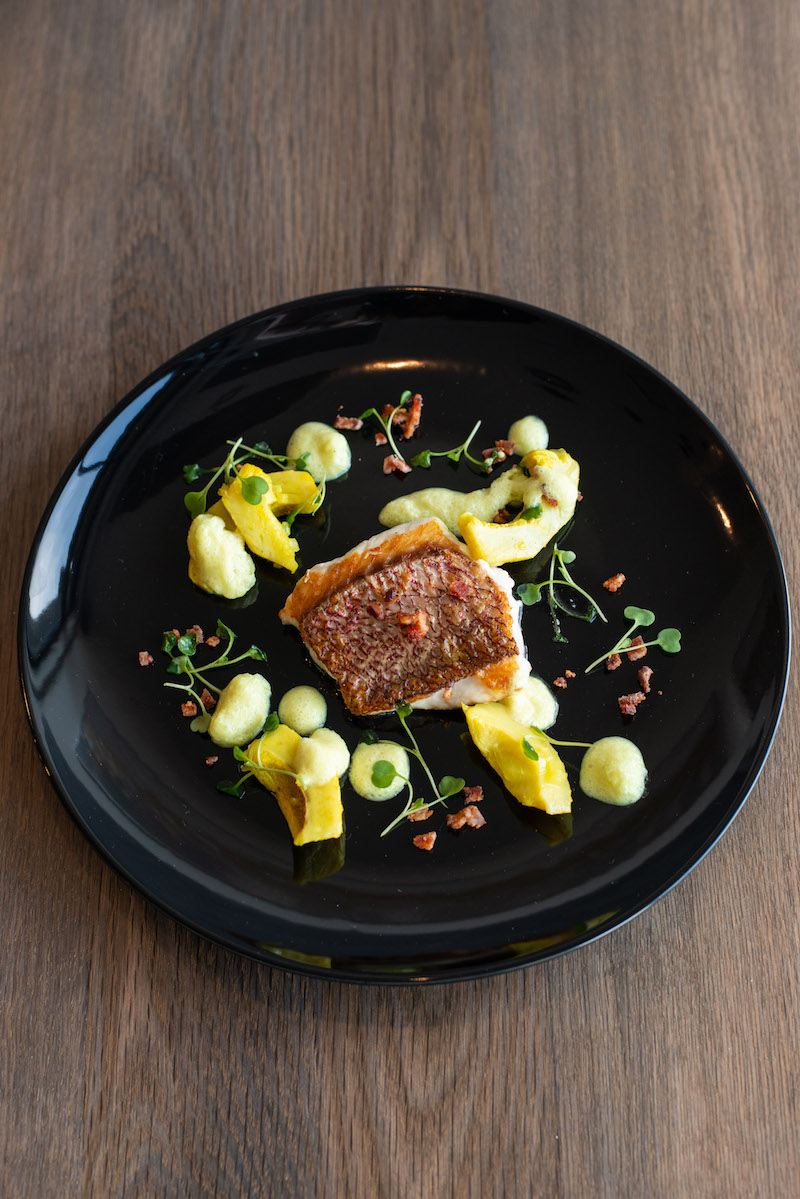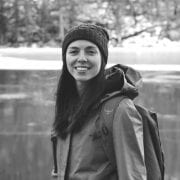 Annelise McAuliffe
Mandatory family outings to the Detroit farmers' market and nightly home-cooked meals cultivated Annelise's respect and curiosity for food. A graduate of The Culinary Institute of America, she spends her free time in New York City recipe testing, eating breakfast all day, and dreaming up international culinary adventures.