Being the barefoot luxury resort of choice for A-list celebrities, it comes with the territory that Soneva Fushi's dining options are amongst the very best around the Indian Ocean.
Imagine being dropped off in the middle of the Indian Ocean, then picked up by a seaplane and flown across different shades of clear turquoise water, coral islands, beaches, blue lagoons and extensive reefs, before you like a secret agent on holiday smoothly slide down to the water just outside a private island, hand over your socks and shoes and jump into a big speedboat that takes you into the shores of the original desert isle hideaway in the Maldives – to paradise.
Welcome to Soneva Fushi – one of the few resorts that has it all: service, laid-back luxury, captivating beauty, outmost privacy and a slow life attitude. One of three mesmerising resorts created by Sonu and Eva Shivdasani; Soneva Fushi and Soneva Jani both in the Maldives, and Soneva Kiri at Ko Kut-island in Thailand.
All three resorts that endorse barefoot luxury with the ever so appealing philosophy: "no news, so shoes".
The British/Indian-Swedish couple's definition of luxury is something that is a rarity, and in today's society that is peace, time and space. Luxury is about feeling the sand between your toes and dinner under a canopy of a billion stars. It's about reconnecting with yourself and the natural environment with experiences that are as far removed from the urban environment as possible.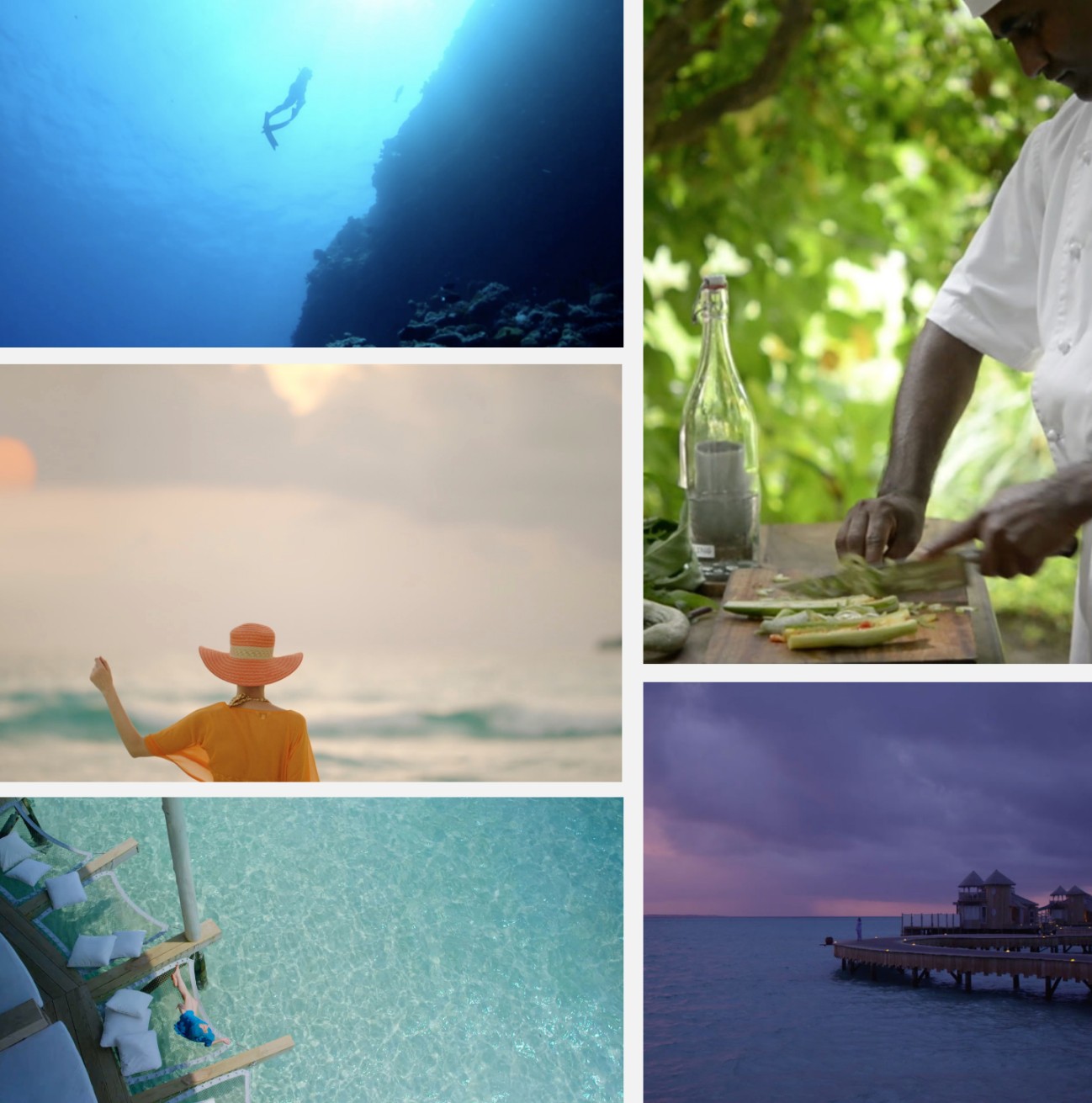 You cannot but help feeling a great empathy with Sonu & Eva's life project. Back in 1990, when they were in their early/mid-twenties, they visited the Maldives and liked it so much that they leased an uninhabited island, Kunfunadhoo, a speck in the Baa Atoll, half an hour seaplane from the capital of Malé. Five years later, having built a home for themselves there, they opened a hotel and named it 'Soneva'. Add the Maldivian word for island and you have 'Fushi' in the end.
U N I Q U E   D I N I N G
Besides the hundreds of things that makes Soneva Fushi special; from its intelligent luxury, great sustainability, unbelievable Robinson Crusoe-villas (I should have brought ten friends), countless leisure awards and bespoke activities – I could go on – then Soneva has created a long variety of quite remarkable culinary projects too.
The barefoot luxury resort of choice for celebrities including Madonna, Will Smith, Paul McCartney and the Beckhams, it's no surprise that Soneva Fushi's dining options are amongst the very best around the Indian Ocean.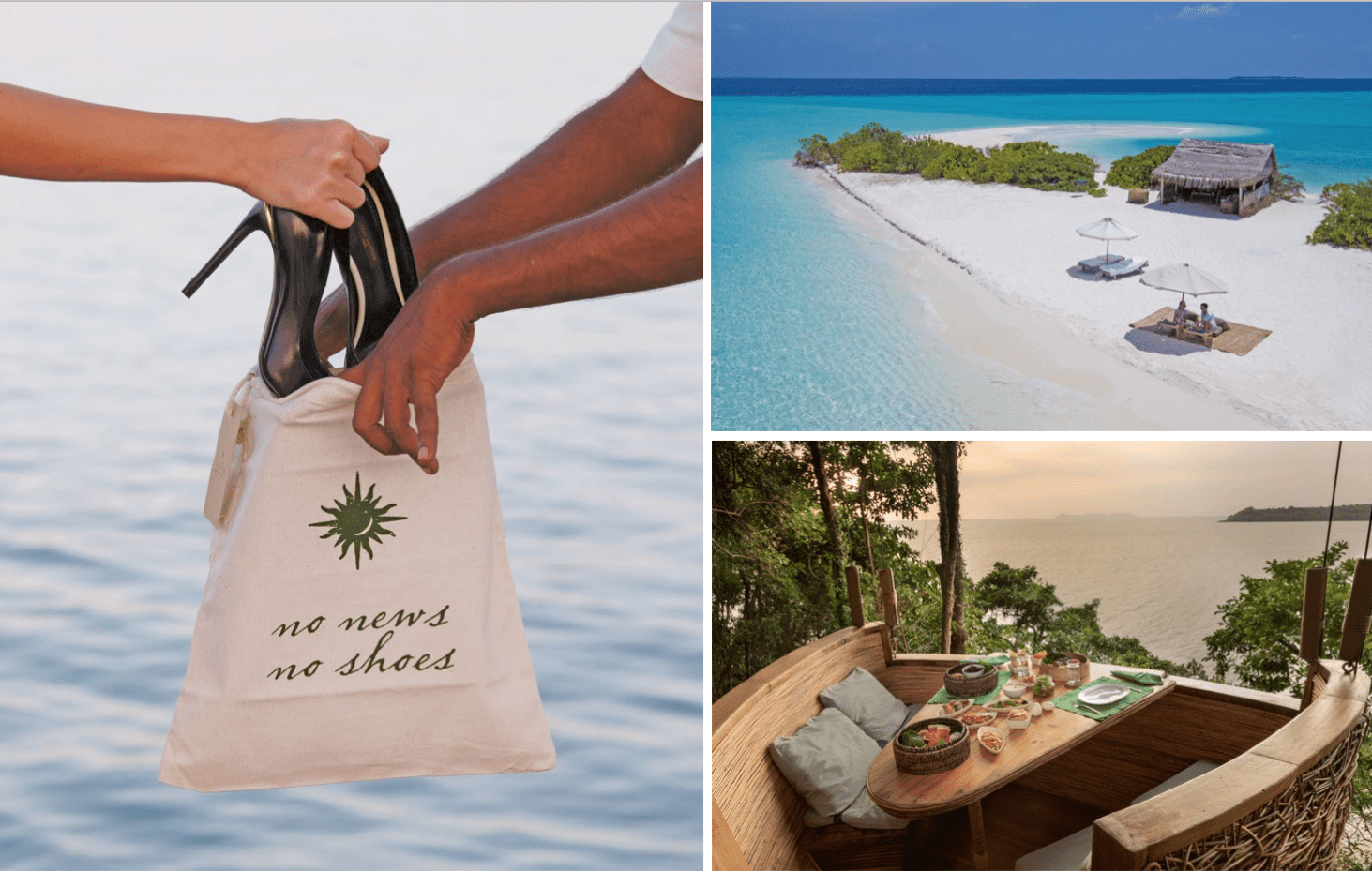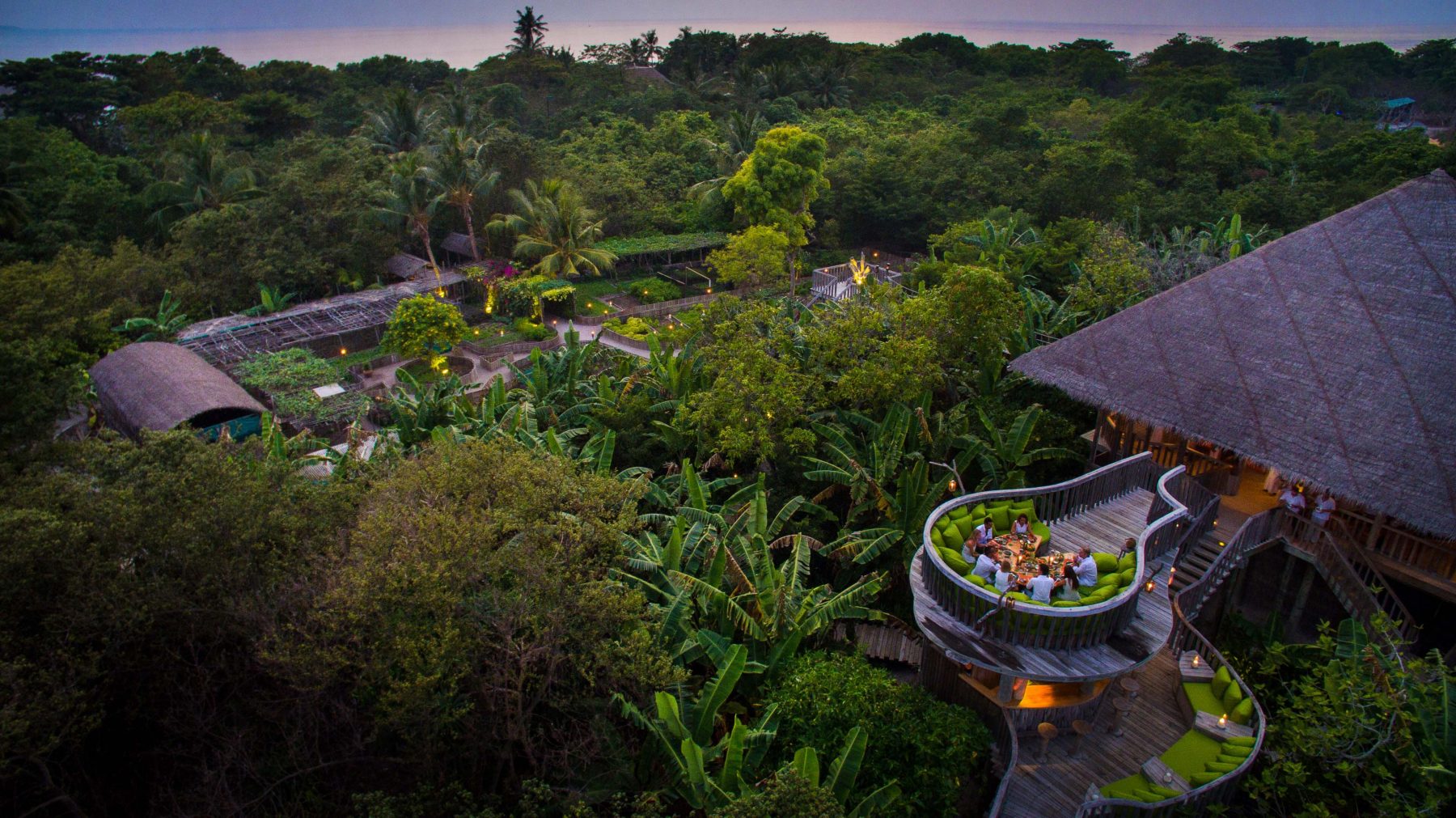 The vegetarian "Fresh In The Garden" where you can dine high above the luscious gardens and smell the aromas of the herbs waft up from below. The central open kitchen gives you front-row seats to the action. Choose to sit under cover or up in treetops beneath the starry night sky. It's magic.
Or "So Hands On" – a six seat sushi counter run in partnership with Chef Kenji Gyoten of three-starred Michelin Sushi Gyoten in Fukuoka, Japan, whose restaurant has a waitlist of a year. His sushi counter is the stage upon which he will be using the hontegaeshi (hand flip) technique of Edomae nigiri to prepare his bite-sized morsels – a technique rarely seen these days. This intimate setting gives the diners front row seats to his mastery. Chef Gyoten is the youngest three-starred chef in Japan.
And "Once Upon a Table" (they have a way with names) – a culinary theatre showcasing some of the biggest names in fine dining. There is no menu, allowing the creativity and skills of the visiting guest star chef to take centre stage. These added four more unique restaurants are merely the gastronomic opportunities offered at Soneva Fushi.
But that's not all. An hour's speedboat ride northeast and you'll find the equal alluring Soneva Jani, where ocean views create a unique castaway experience and the beautifully designed villas with slides offer the ultimate in privacy and laid back luxury.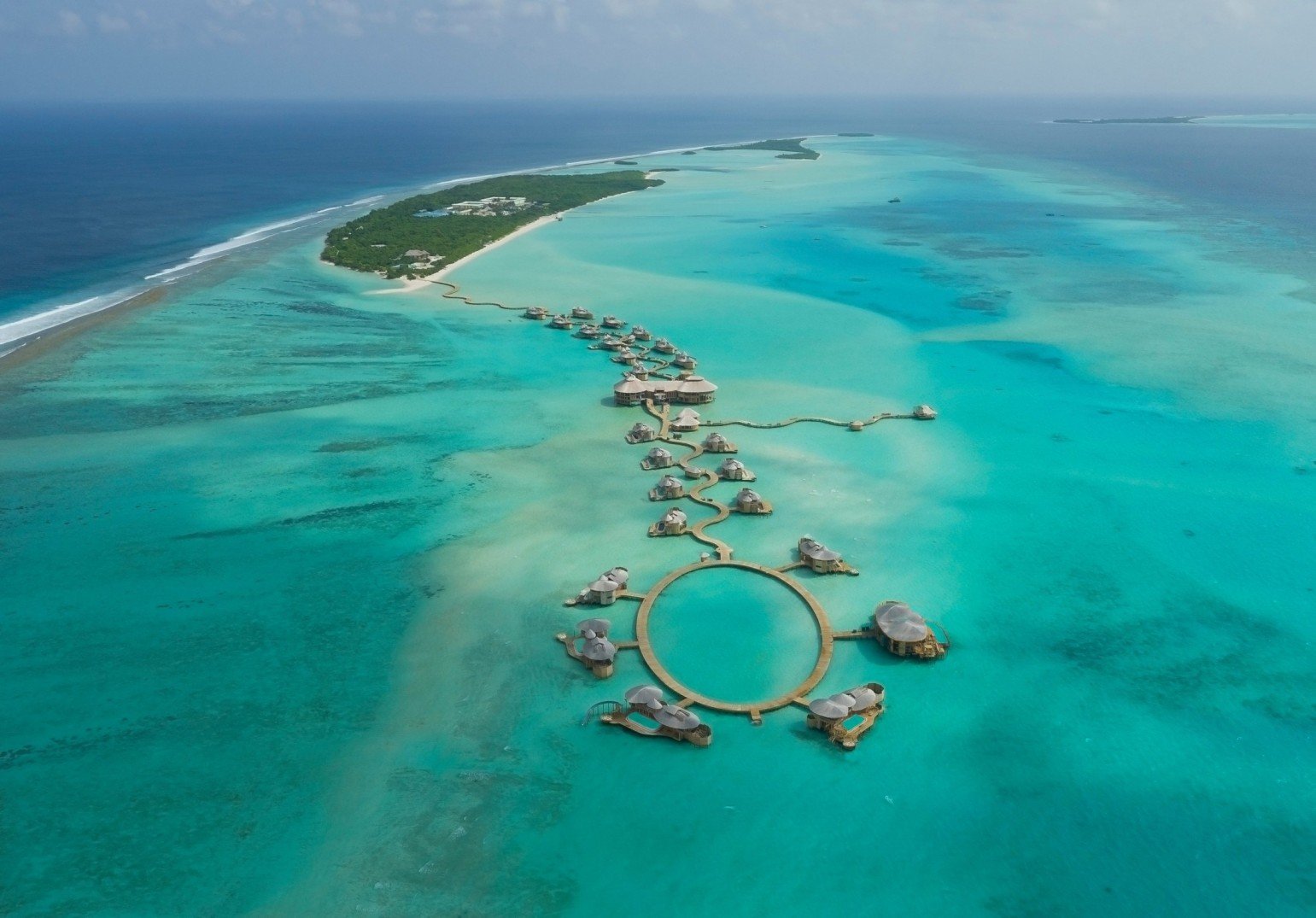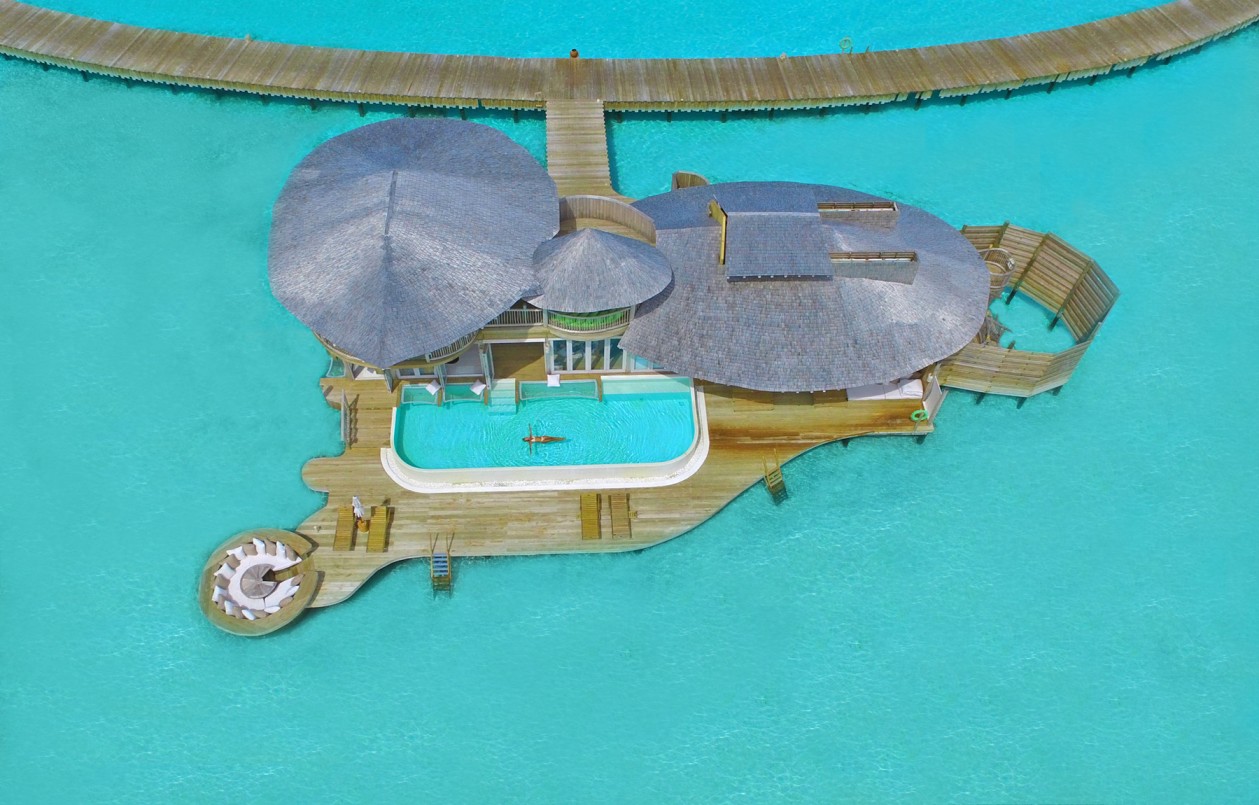 The highlight of the island is it's 5.6 kilometre private lagoon that surrounds it; an awe-inspiring azure spectacle that inspires a sense of calm at Soneva Jani and like its exceptional sibling it offers a great range of culinary pleasures too.
One of those "So Engaging", their chef's table, which offers a mystery menu for five very special guests only, where you from a front row seat to the action can converse with the head chef as he prepares exciting, delicious dishes for his guests of honour.
Perhaps get the munchies at "The Crab Shack" that includes an upstairs deck to watch sunsets from. Including dishes such as the Sri Lankan Mud Crab curry, or the Alaskan crabs that rotate through the week. The Crab Shack is voted as the 'World's Most Romantic Restaurant' by CNN.com.
See Also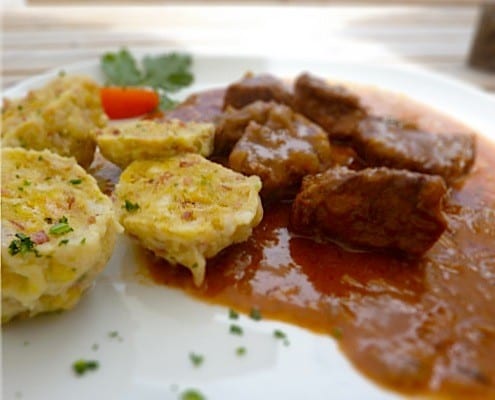 Or join the monthly "Full Moon Dinner" – a unique dining experience prepared only once a month in celebration of the full moon. Satiate your appetite with dinner under a glowing moon, served on the sandbar of resort's beach. In fact, just dream up your own menu with a resident chef, and have your meal set out on a sandbank, deep in the jungle or in your villa. The choice is yours.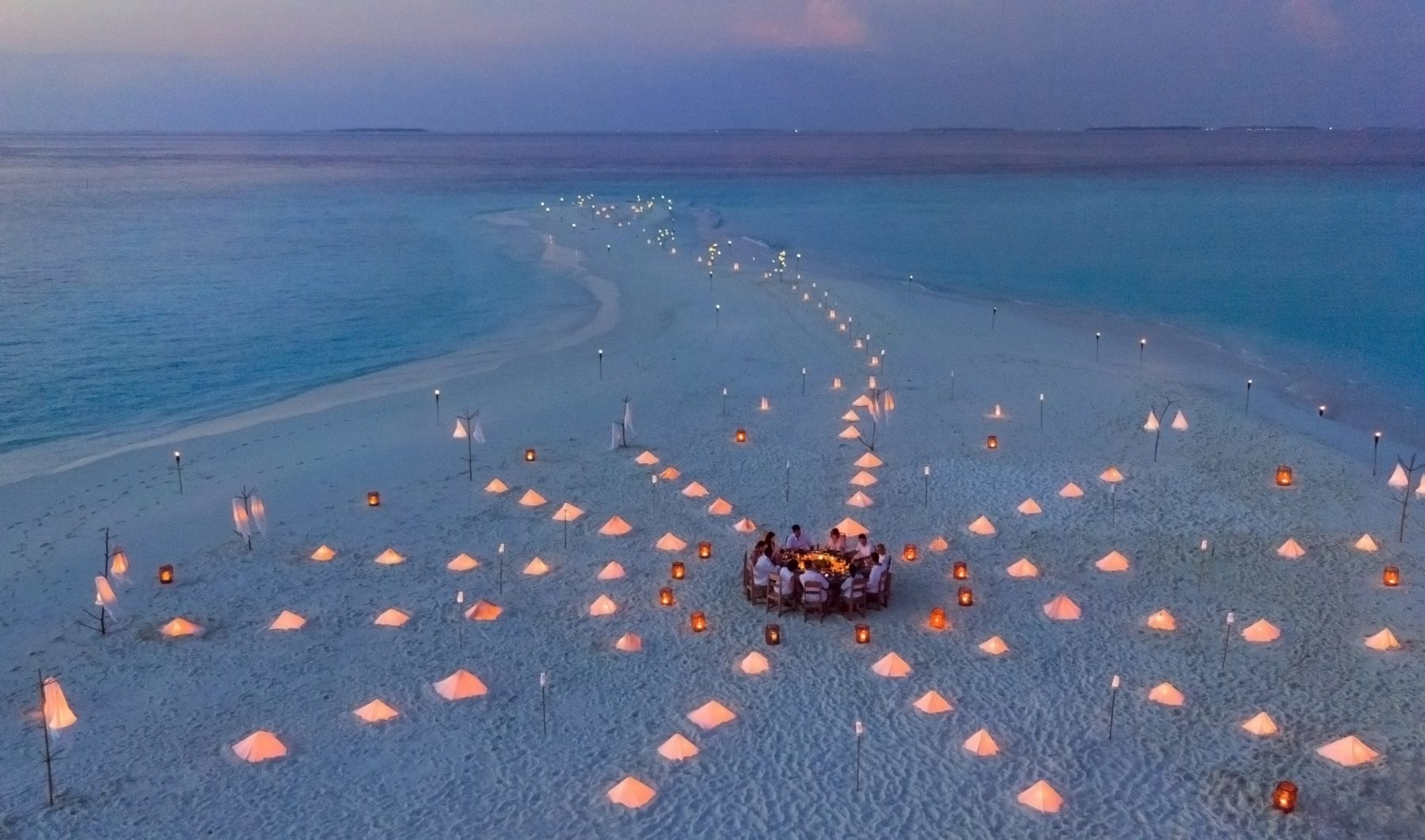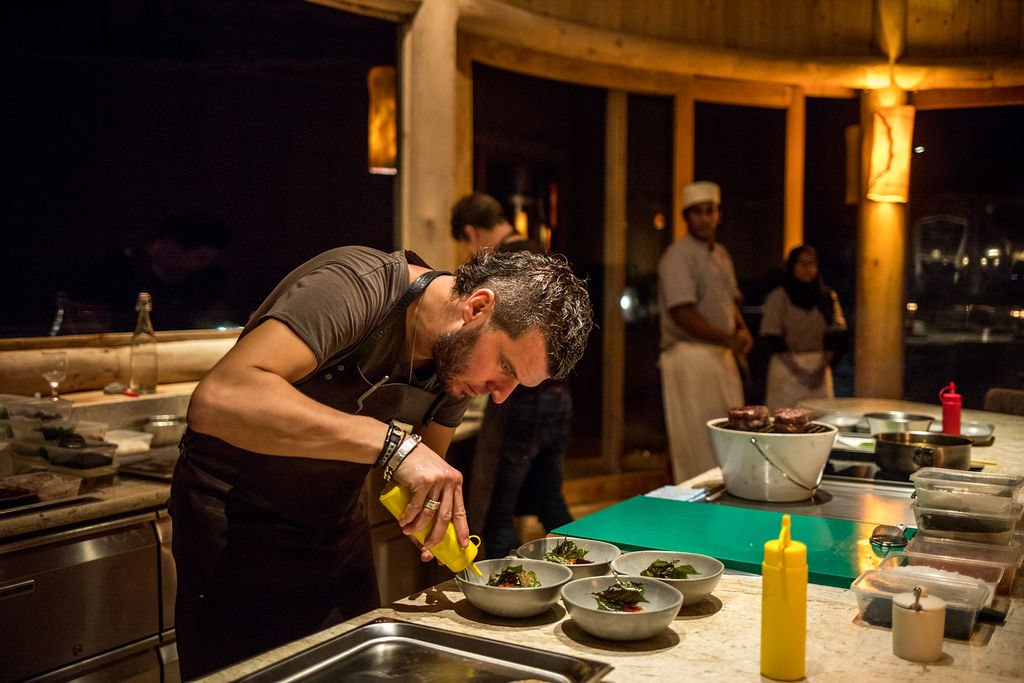 Like at Soneva Fushi, intriguing culinary options are more than plenty at Soneva Jani. Indeed also because of "Festival of Colour" that makes this year a great time to visit Soneva as it celebrates a diverse array of guest activities and experiences on offer, ranging from visiting Michelin-starred chefs and astronomers, through to authors, champion free-divers, artists and more.
Each month of the year is associated with a different colour and theme, which will be brought to life at Soneva's resorts through special on-site events and collaborations. Underscoring the Festival of Colour is a series of short "colour" films created by the renowned French film director Bruno Aveillan, who was inspired by the different colours he discovered at Soneva.
With visiting star chefs at Soneva Fushi and Soneva Jani such as Jerome Banctel of 2*Michelin Le Gabriel, Paris, Kenji Gyoten of 3*Michelin Sushi Gyoten, Fukuoka, Julien Royer of 2*Michelin and "Asia's 50 Best Restaurant" Odette, Singapore, Maxime Meilleur of 3*Michelin René et Maxime Meilleur, Saint-Martin-de-Belleville and Tim Raue of 2*Michelin Tim Raue, Berlin, to name some, Soneva is going a long, constant way to keep up culinary standards at their resorts and always inspire their resident chefs.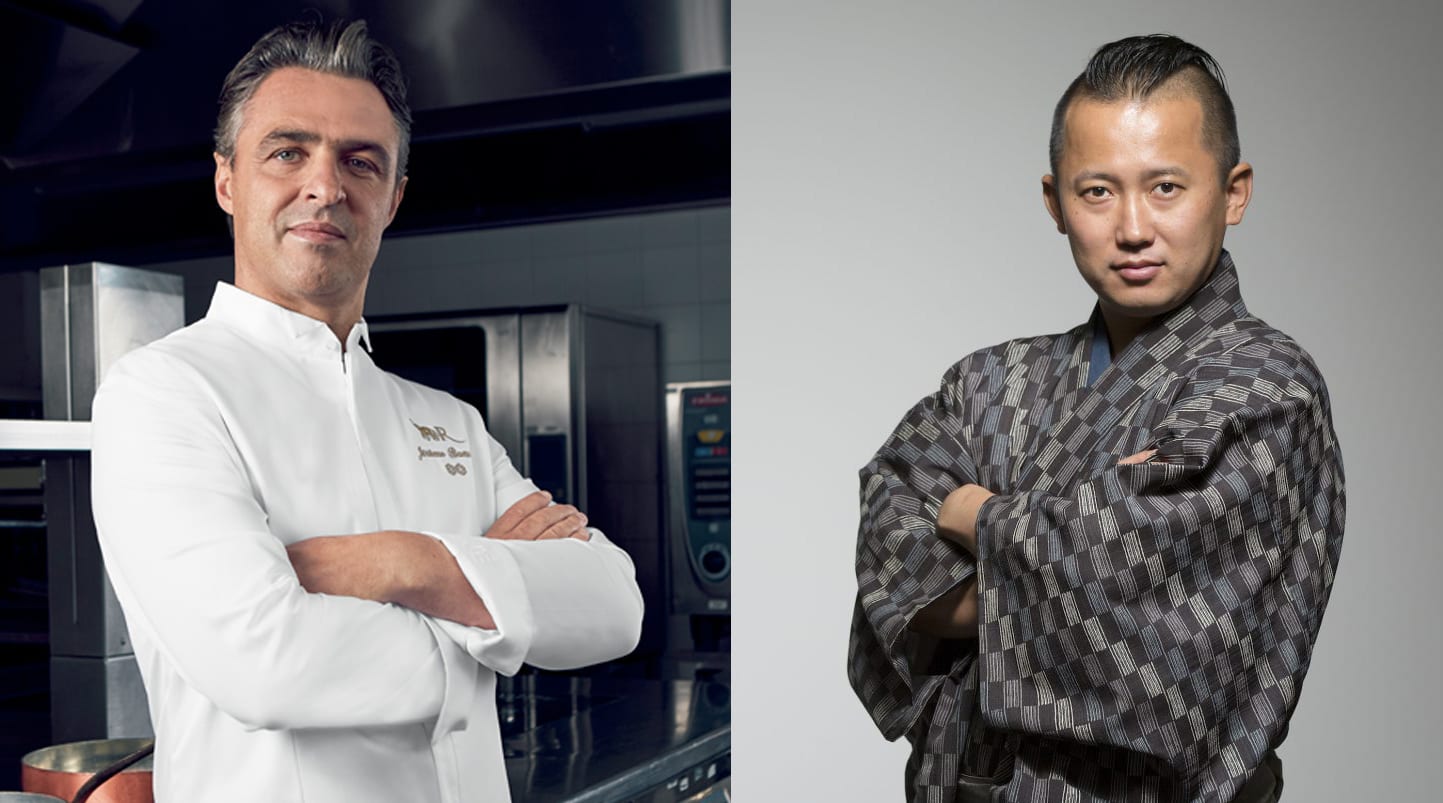 Or with the words of 3*Michelin Chef Christian Le Squer in Paris: "…. and what if time would stop… when we are at Soneva Fushi, in the heart of heart of the Maldives, we get close to nature again. What an emotion!"
Soneva has a way of touching people. And if the definition of luxury anno 2019 is about reconnecting with yourself and the natural environment with experiences that are as far removed from the urban environment as possible – feeling the sand between your toes while having an exquisite dinner under a canopy of a billion stars, then I challenge you to find a more luxurious place than this. It is nothing short of being spectacular.
View more at www.soneva.com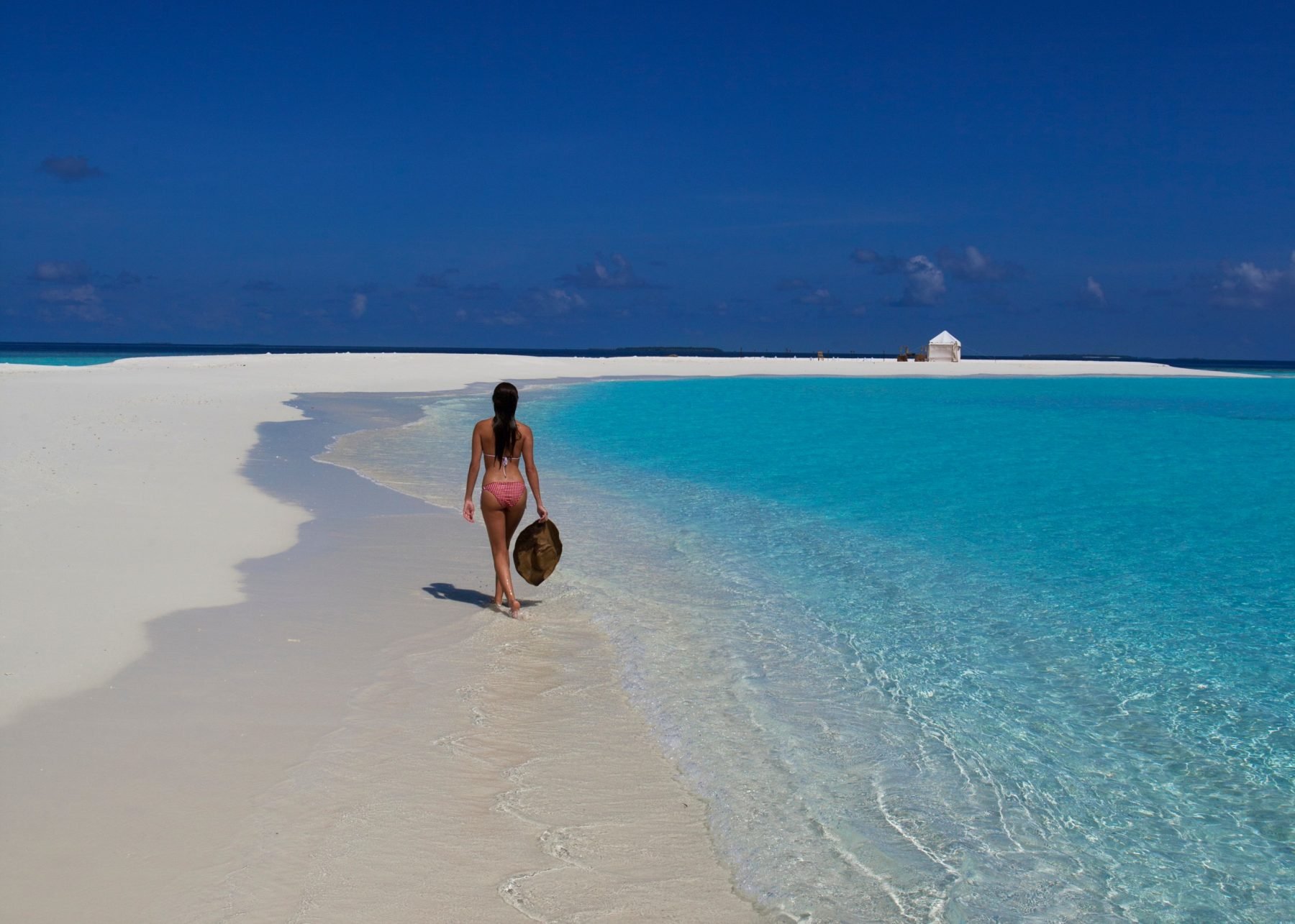 Kristian Brask Thomsen
"A sommelier turns professional bon vivant and culinary ambassador with one of the world's best rolodexes." - Forbes. Founder of Bon Vivant Communications - a global gastro embassy specialising in culinary diplomacy, exclusive dinner parties, cultural marketing, filmmaking and entrepreneurism. Host of DI:JET and Dining Impossible. Creator of star chef world tours. Film Producer of "Michelin Stars - Tales From the Kitchen".