Overlooking the small but quaint village of Lech in Austria, is a luxury boutique by the name of Aurelio Hotel Lech.
The hotel is one for those with deep wallets… everything can be demanded and achieved with a 24-hour concierge service, wellness centre and at-your-service hospitality by all the friendly staff running this rather exceptional luxury hotel.
If you can not afford to splash out and stay at this hotel, the restaurant could be something you can indulge in if you are in Austria – hiking, skiing or simply trekking with Alpacas ( yes, the hotel has 3 Alpacas to take you on your trails in the mountains!).
The restaurant is run by Chef Christian Rescher and his protegee Markus Niederwanger.
Be sure to ask for the gourmet menu or you will be stuck with alpine dishes which makes it a shame given the talent of Chef Christian who brings natural ingredients from the region of Vorarlberg to life.
See Also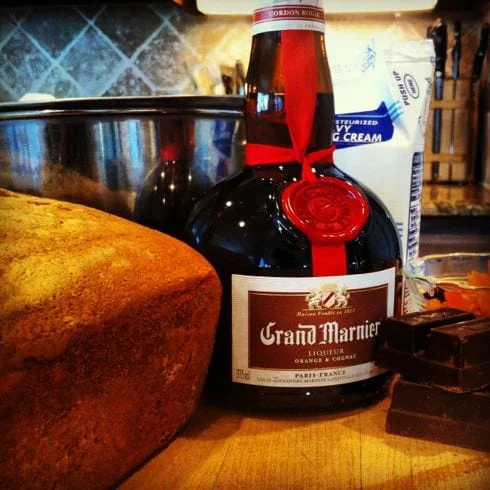 Here is the signature dessert – Wald & Wiese – Forest and Meadow shared with Michelle Tchea's Chefs Collective
Print
Wald & Wiese Signature Dessert
Wald & Wiese – Aurelio's signature dessert
Author:

Michelle Tchea

Category:

Dessert

Cuisine:

Austrian
Boletus-Mousse for mushrooms

40 g

egg yolk

60 g

egg white

40 g

granulated sugar

135 g

melted white couverture

2

,5 pieces of gelatine

50 g

boletus oil

10 g

dried and powdered boletus

225 g

whipped cream
Chocolate mixture to dip the "heads"

100 g

couverture (Valhrona Otucan 69%)

30 g

cocoa butter
Sweet woodruff gelée

180 g

sweet woodruff syrup

70 g

water

3 g

Agar Agar (algal gallant)
Instructions
Beat the eggs with the granulated sugar until foamy
Stir chocolate and part of the whipped cream until smooth and add to egg mixture
Add boletus oil and other ingredients and finally the whipped cream
Put mixture into a mushroom shape and put it into the freezer
Sweet woodruff gelée
bring ingredients to boil and cool them afterwards
as soon as the mixture is cold, put it into a cup and mix it with a hand blender
press mixture through a chinoise/sieve and fill it into bottles
Michelle Tchea
Michelle Tchea is a 4-time bestselling author. Her books include, Building a Perfect Meal, My Little SoHo Kitchen, Signature Dishes (Australia's Best) and Chefs Collective. Her work can be found in other leading luxury travel and food magazines including Travel+Leisure Asia, SMILE, NUVO Magazine and The Telegraph