Sweet potato brownies are the perfect chocolatey, rich and flavorful vegan, gluten-free dessert and they only get better when topped with a nutty-sweet halva glaze.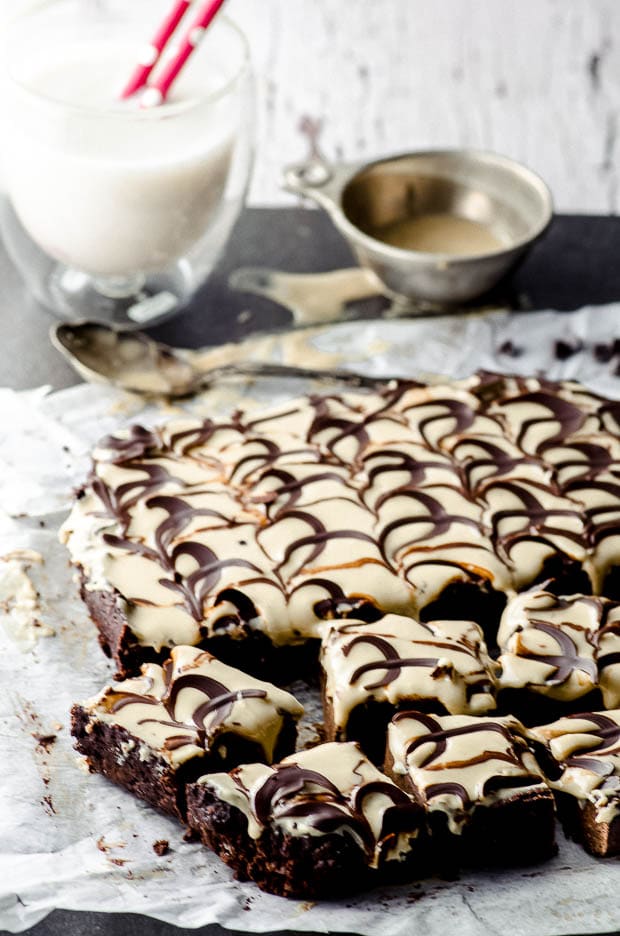 You might not know this about us, but we get really excited about sweet potatoes. Not only are they the most nutritious member of the potato family, but in our opinion, they are also the most delicious – and, more importantly, the most versatile. Which is why they are the centerpiece of our sweet potato brownies. We know what you're thinking: Sweet potatoes? In brownies? You bet. While sweet potatoes may not be the first ingredient you would think to put into brownies, any vegetarian, vegan, or Passover observer will tell you that creativity in the kitchen is the name of the game. Luckily, there is unexpected magic in sweet potato brownies, which combine mashed sweet potatoes (surprise!), melted chocolate, coconut oil, cocoa powder, almond flour, and maple syrup.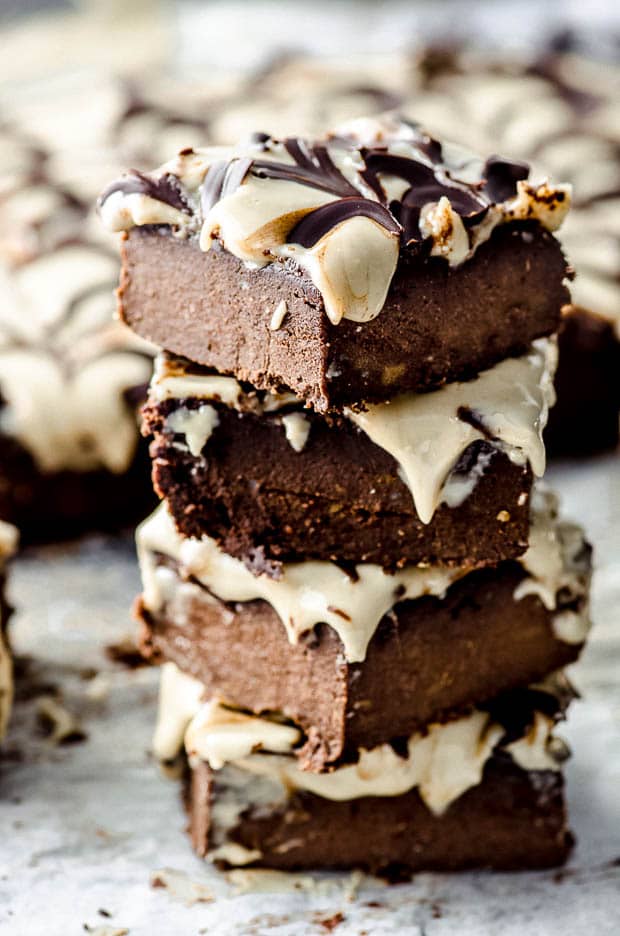 These sweet potato brownies are packed with moisture and flavor, and they have a lot less fat than regular brownies. (I mean, the almond flour basically makes it a protein.) And when you top these babies with halva frosting, sweet potato brownies are hands-down delicious. For those who have yet to experience the glory of halva, allow us to introduce you. Halva is a crumbly yet creamy middle eastern confection made of tahini (ground sesame paste), nut butters, or beans – though tahini-based halva is by far the most popular. First-timers sometimes find the taste unique, but it's only a matter of time before they fall in love. Walk through any shuk (market) and you will find mounds of halva on mouthwatering display, in a range of flavors from vanilla to cinnamon, pistachio, chocolate and marble. Go ahead and ask for a taste; you'll thank us later.
See Also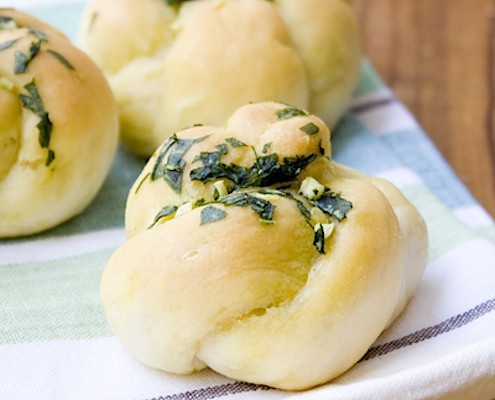 While making halvah is an art form, whipping up halvah frosting to top your sweet potato brownies is a snap. All you need is tahini, powdered sugar, vanilla and some cardamom to give it a rich, middle-eastern kick. (Those who don't eat kitniyot on Passover will, sadly, have to skip the halvah, or make regular frosting and pretend it has that nutty tahini flavor.) Spread the frosting on thick, and try your best not to drool. (Pro tip: while waiting to serve your sweet potato brownies, use leftover tahini aside as a dip for vegetables, to spread on toast, or just eat it straight out of the container with a spoon.) With a little creativity and not too much elbow grease, sweet potato brownies make for a chewy, chocolatey, rich and flavorful vegan, vegetarian, and Passover-friendly dessert. With one bite, your guests will lose their minds – especially when you tell them your not-so-secret
ingredient.
Click HERE for the halva glaze recipe.
Print

Sweet Potato-Halva Brownies
---
Author:

Vicky Cohen and Ruth Fox
1

large sweet potato (peeled and diced small)

1/2 cup

almond flour

1/3 cup

vegan mini chocolate chips

3 tbsp

arrowroot powder (you can also use tapioca or potato starch)
Pinch of salt

2/3 cup

vegan chocolate chips

1/2 cup

unsweetened cocoa powder

2 tbsp

coconut oil

1 tbsp

non dairy milk

3 tbsp

maple syrup
For the glaze:
Click the link above for the recipe
---
Instructions
Preheat the oven to 350F. Line 8×8 inch baking pan with parchment paper (we like to spay the bottom and sides of the pan before placing the paper, so it sticks well)
Boil the diced sweet potatoes until tender (this should take about 10-12 minutes). Drain them, let them cool slightly, and mash them with a fork or potato masher (yields approximately 1 1/3 cups mashed). Set aside
Combine the almond flour, mini chocolate chips, arrowroot powder and salt in a small bowl and mix well. Set aside
Combine the chocolate chips, cocoa powder, coconut oil and milk in a large bowl. Microwave at 20-second increments, until the chocolate, has melted (the mixture will be thick). Add the maple syrup and stir well to combine
Add the mashed sweet potatoes and mix well. Gently add the flour mixture and mix until just combined. Transfer the batter to the lined baking pan and bake for 35 minutes. Let them cool completely before adding the glaze
In the meantime, prepare the glaze. Whisk all the ingredients until smooth and spread on top of the cooled brownies
Category:

Baking, Dessert
Vicky Cohen and Ruth Fox
We are two sisters born and raised in Barcelona, Spain, with Sephardic and Middle Eastern roots. We grew up eating the best, most flavorful, comforting home-cooked meals prepared by our mom, who taught us everything we know about cooking. When we moved here to the U.S. we felt it was really important to keep our traditions and background alive, and we've done so by sharing it with everyone we've met throughout the years. After all, what better way to make new friends and share our love and culture than through food, right? Our friends have come to enjoy our food and gatherings so much that are always asking us for our recipes. That inspired us to start a cooking blog called "May I have that recipe" where we share recipes we've created inspired by our multicultural background.