Thousands of years from now, when aliens come to Earth, what will they find? Will they marvel at our technological advancements, or will they be baffled by our love of baconnaise?
Frozen in the Canadian Arctic tundra, buried beneath layers of ice and snow, the aliens might find a jar of baconnaise. How did it get there? Perhaps it was left behind by a daring adventurer or a curious foodie, seeking to share the savory goodness of bacon grease and mayonnaise with future generations.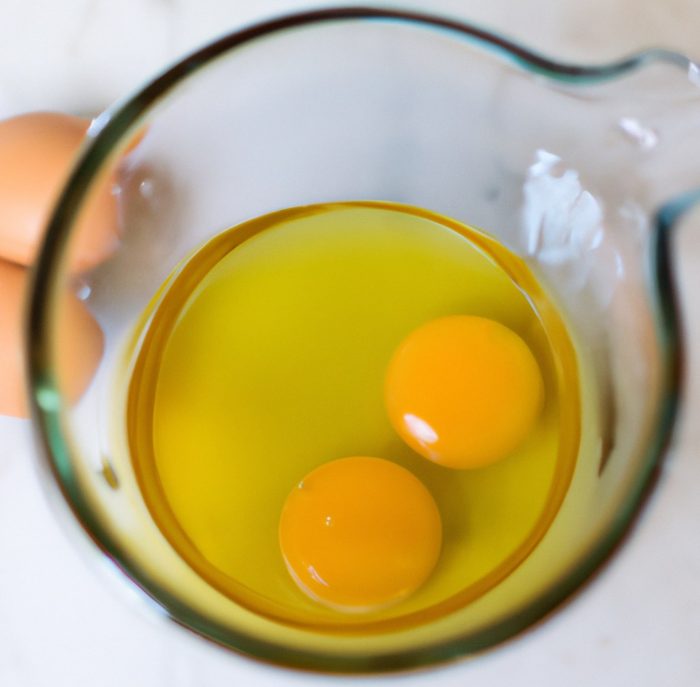 When the aliens uncover this artifact, what will they make of it? Will they recognize it as a condiment, or will they be puzzled by its contents? Will they be able to taste the smoky, rich flavor that we humans so adore, or will it be lost on their alien palates?
As they study this curious jar of baconnaise, the aliens may ponder the role that food plays in our lives. They may marvel at the creativity and ingenuity of human cuisine, or they may be amused by our willingness to experiment with unusual flavor combinations.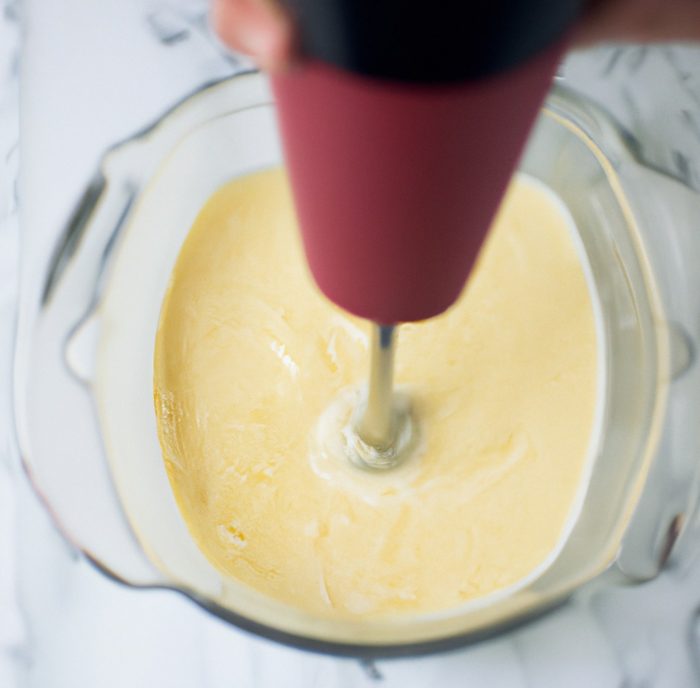 But most of all, they may wonder: what drove us to create this strange and delicious condiment? Was it a love of bacon, a passion for experimentation, or simply a desire to elevate our sandwich game?
As the aliens contemplate these questions, they may come to realize that baconnaise is more than just a condiment – it is a symbol of our endless curiosity, our boundless creativity, and our unquenchable thirst for deliciousness.
So, when the aliens finally depart from Earth, they may carry with them a newfound appreciation for the humble jar of baconnaise. And who knows? Perhaps they will one day return, seeking out more of this savory delight.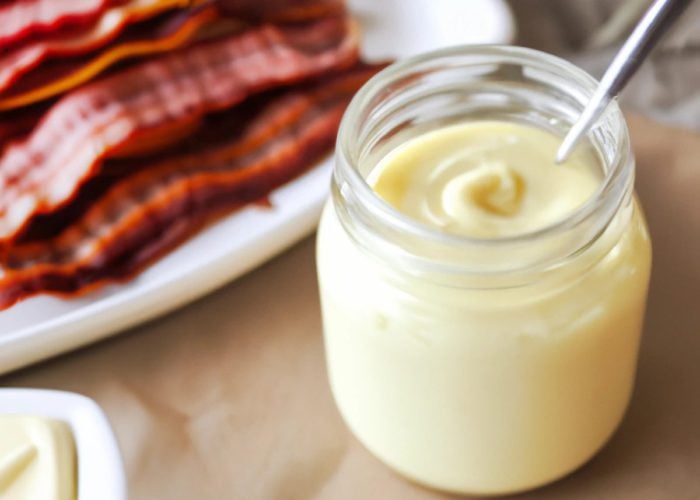 SOME RECIPE NOTES
The foundation of this recipe is to start by collecting your bacon grease. Whether you've been saving it up in a jar or are simply pouring it off of your cooked bacon, you'll need about a cup for this recipe. Don't worry if you don't quite have enough; you can always top it off with some avocado oil.
Once you have your bacon grease, it's time to blend in the other ingredients. While you can use a regular blender, we highly recommend using a stick blender for speed and convenience. Plus, if you blend everything in a wide-mouth jar with measurement markings, you'll have one less dish to clean.
A few notes about this recipe: if you use 100% bacon grease, the mayonnaise may solidify in the fridge. Simply let it sit at room temperature for a while and it will soften up again. You can also substitute some avocado oil for a softer texture. And if you're a fan of mustard, go ahead and add a teaspoon or two to your liking.
Print

Homemade Baconnaise
---
Author:

Honest Cooking

Total Time:

5 minutes

Yield:

1 cup

1

x
Description
Introducing a savory twist on the classic condiment, marrying two of our favorite things in the world, bacon and mayonnaise.
---
1

organic/pastured whole egg

1

organic/pastured egg yolk

2 tsp

apple cider vinegar

1/4

–

1/2

tsp salt

1 tsp

organic cane sugar

1

cup

melted bacon grease
---
Instructions
Pour all the ingredients except the bacon fat in a measuring cup or wide mouth jar. Blend with a stick blender, moving the wand slowly up and down.
While blending, gradually add the bacon fat until the mayonnaise has emulsified completely.
Store in the refrigerator. Leave at room temperature for 10-15 minutes to soften.
Prep Time:

5

Category:

Side, Condiment

Cuisine:

American
Keywords: Bacon, Bacon Grease, Mayonnaise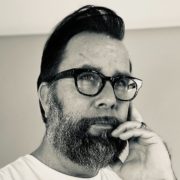 Kalle Bergman
Kalle Bergman is a food writer and media entrepreneur who is the founder of Honest Cooking and PAIR Magazine. As a food writer, his writing has been regularly featured in publications like Gourmet, Los Angeles Times, Huffington Post and Serious Eats. He is obsessed with simple food, more often than not from his native Scandinavia.