This mayonnaise recipe has great flavor and is a great way to use up bacon grease.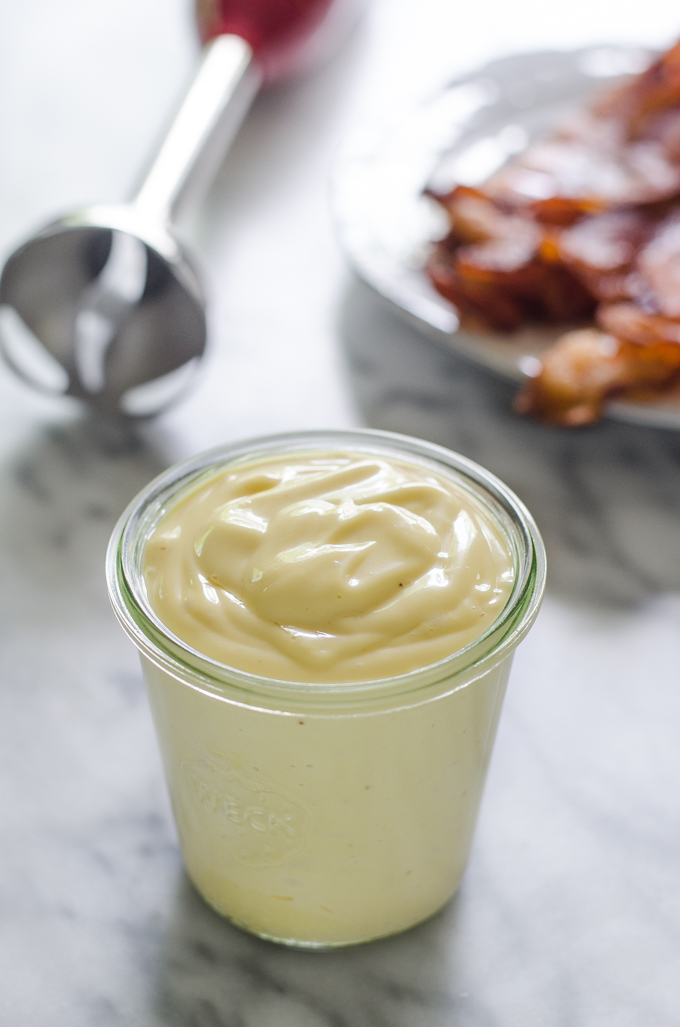 Have you ever heard of baconnaise before? Mayonnaise made with bacon grease = baconnaise.
I'll bet you're going, "Why have I never thought of this before?!" It's a little bit of brilliance. The smoky flavors from the bacon translate so well to a mayonnaise. Especially when you add a bit of sweetness as a counterbalance.
Let me show you how this mayonnaise recipe is made!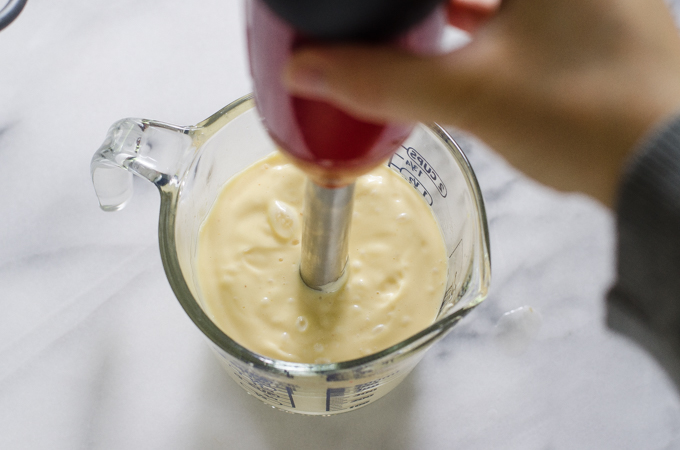 First, let's talk bacon grease.
I like to keep mine in a little jar in the refrigerator. I build up my store slowly and either use it in my day-to-day cooking, or use it all at once in this baconnaise.
For more ideas about how to use bacon grease, check out my post on The Pioneer Woman's blog: 20 Ways to Use Bacon Grease
You can simply pour off the bacon grease from the pan that you used to cook your bacon. No need to strain out any bacon pieces! Don't worry if you don't have a full cup of bacon grease – you can top it off with some avocado oil.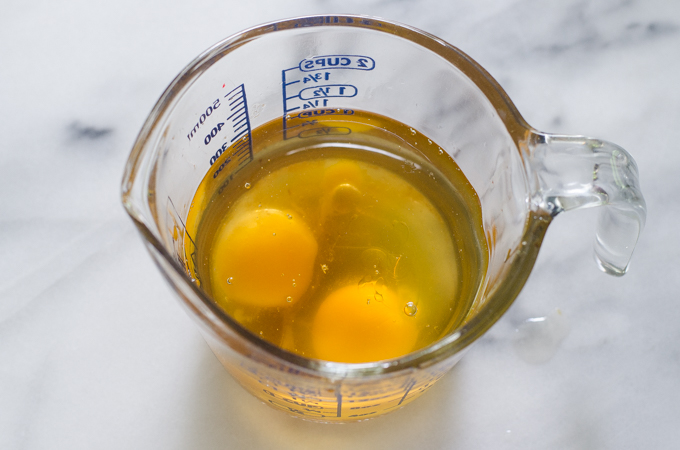 Place the remaining ingredients in the measuring cup.
See Also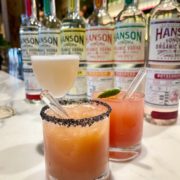 Blend everything together using a stick blender. You can do this in a regular blender as well, but I highly highly recommend using a stick blender: it's super fast, and you don't have to dirty up your blender. Win-win!
You could also blend it in a wide mouth jar that has cup markings on the side if you're not planning to use the mayonnaise right away. That's one less dish you have to clean while making this mayonnaise! You can thank me later.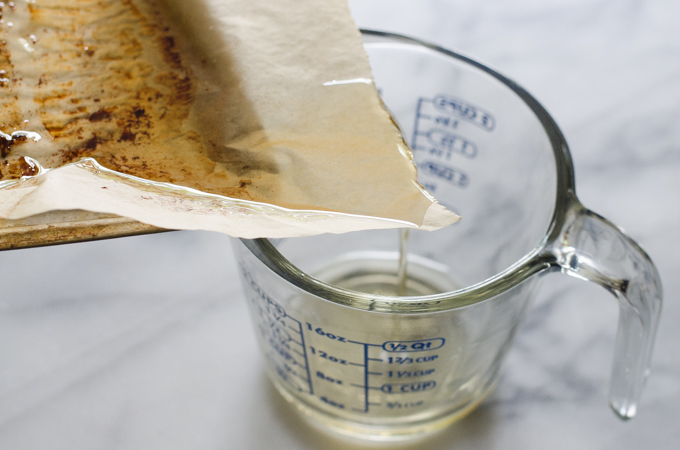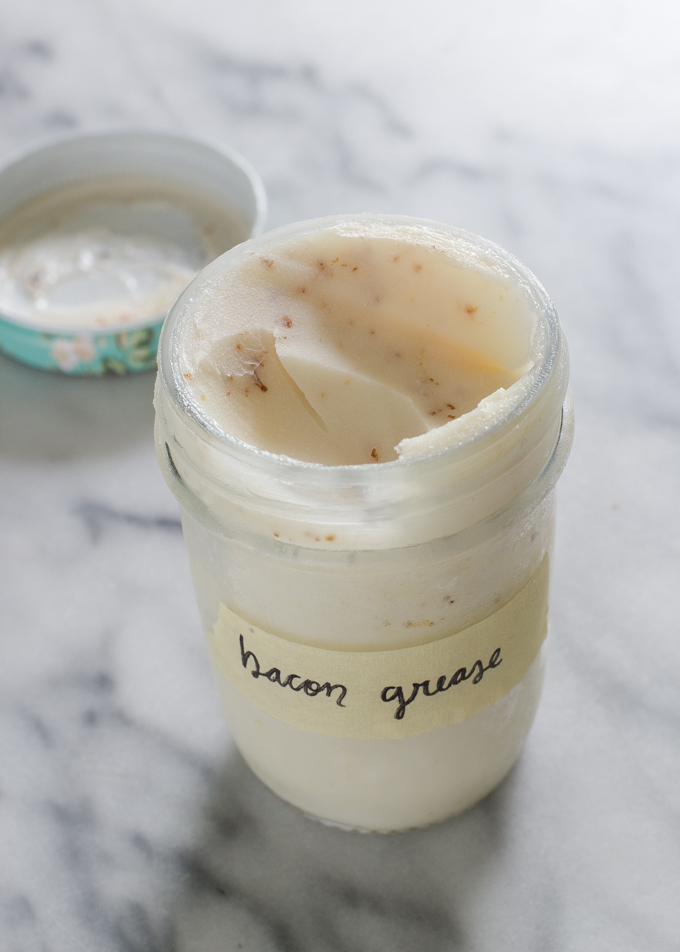 NOTES ABOUT THIS MAYONNAISE RECIPE:
Store any leftovers in the refrigerator. If you use 100% bacon grease in this recipe, it will solidify some in the fridge. It won't get as hard as coconut oil or butter mayonnaise, though. Simply set the mayonnaise out at room temp for a while and it will get soft again. You can also substitute avocado oil for half of the bacon grease to get a softer mayo.
I wrote this recipe without mustard since I wanted the bacon flavor to shine. If you're partial to mustard in your mayonnaise, go ahead and add a teaspoon or two.
Start with the smaller amount of salt. Bacon grease contains some salt, so it's better to add more as needed than discover that you've over salted your mayonnaise.
Click HERE for the recipe.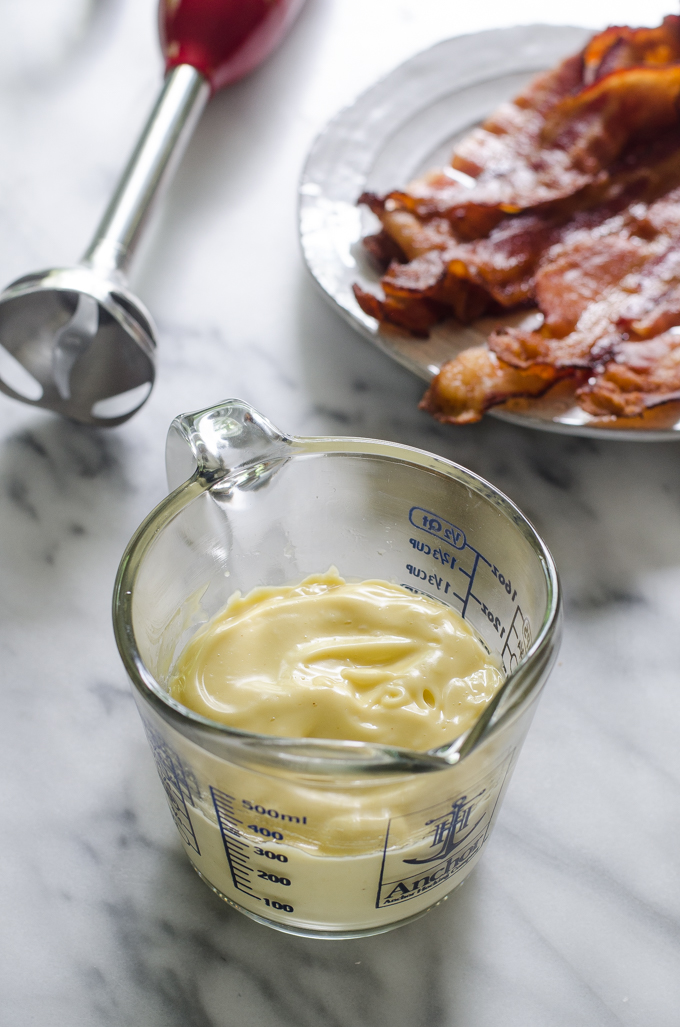 Erica Kastner
Hello! I'm Erica Lea. I'm a 20-something Christian living in northern Minnesota with a desire to cook quality food for my husband, Reuben, my little girl, Helen, and (eventually) my little boy, James. On Buttered Side Up I share recipes I have tried & modified (to be a tad healthier) and found to be delicious. My main focus is recipes with a healthy touch.