Super moist and flavor-packed recipe for a Cardamom-Pear Cake with sweet honey.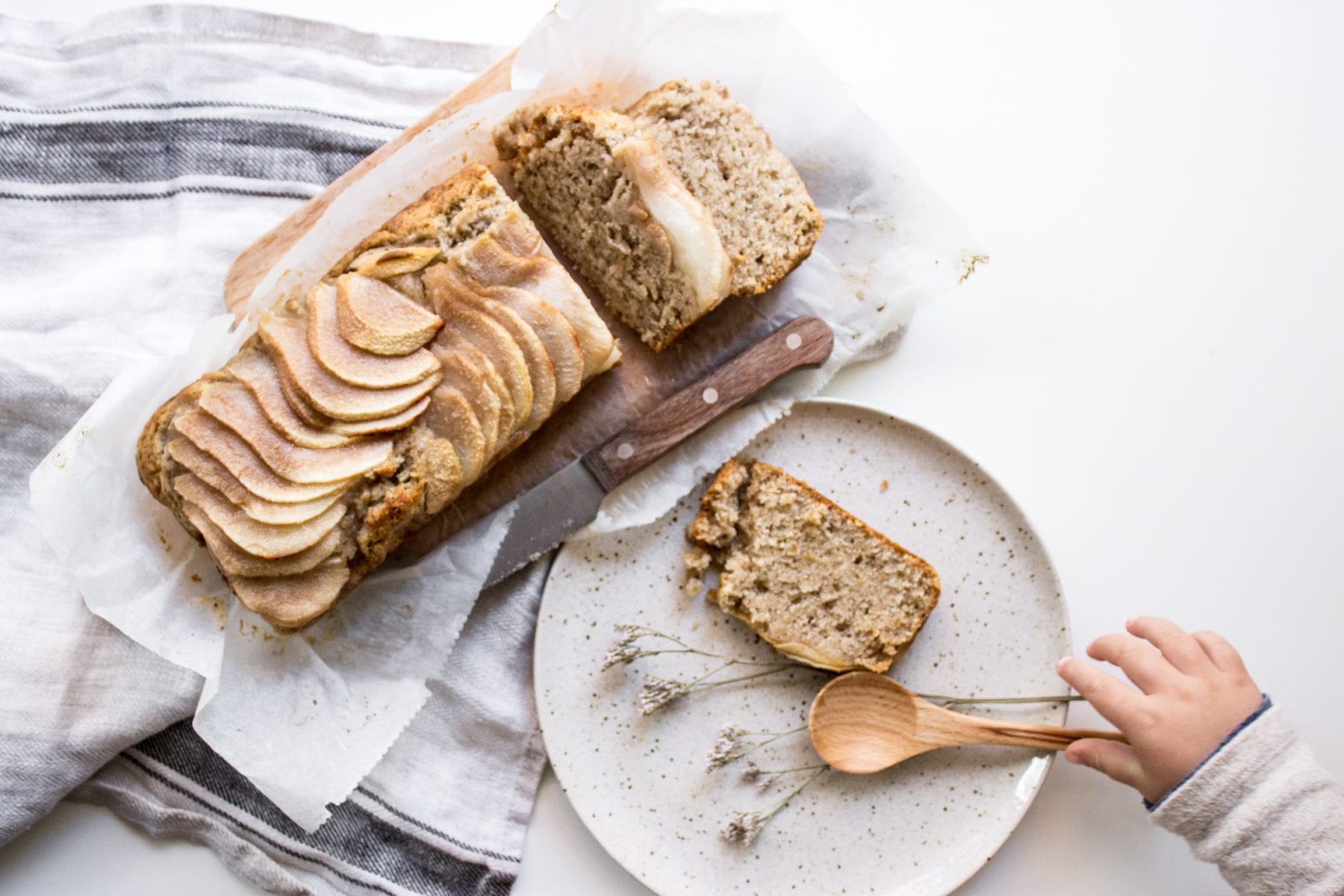 I rediscovered cardamom a few weeks ago when making hot cocoa and I added a few pinches of this aromatic spice. I kind of become hooked on it, as it makes every dish pop with flavours and it brings back the memories of last year autumn, when we were still in the Middle East. Oh, and it pairs so nicely with pears! Which, being in season are a staple in our pantry this time of the year.
David has the cutest way of pronouncing the Slovenian word for pear. Which might not be adorable for anyone not speaking our language, but anyway, I really want to share guys. So instead of saying "hruška", his first attempt sounded a bit like "šuška" and has now developed into "šunka", which actually means a ham. A strange word coming from a vegan baby and sometimes a bit confusing for people.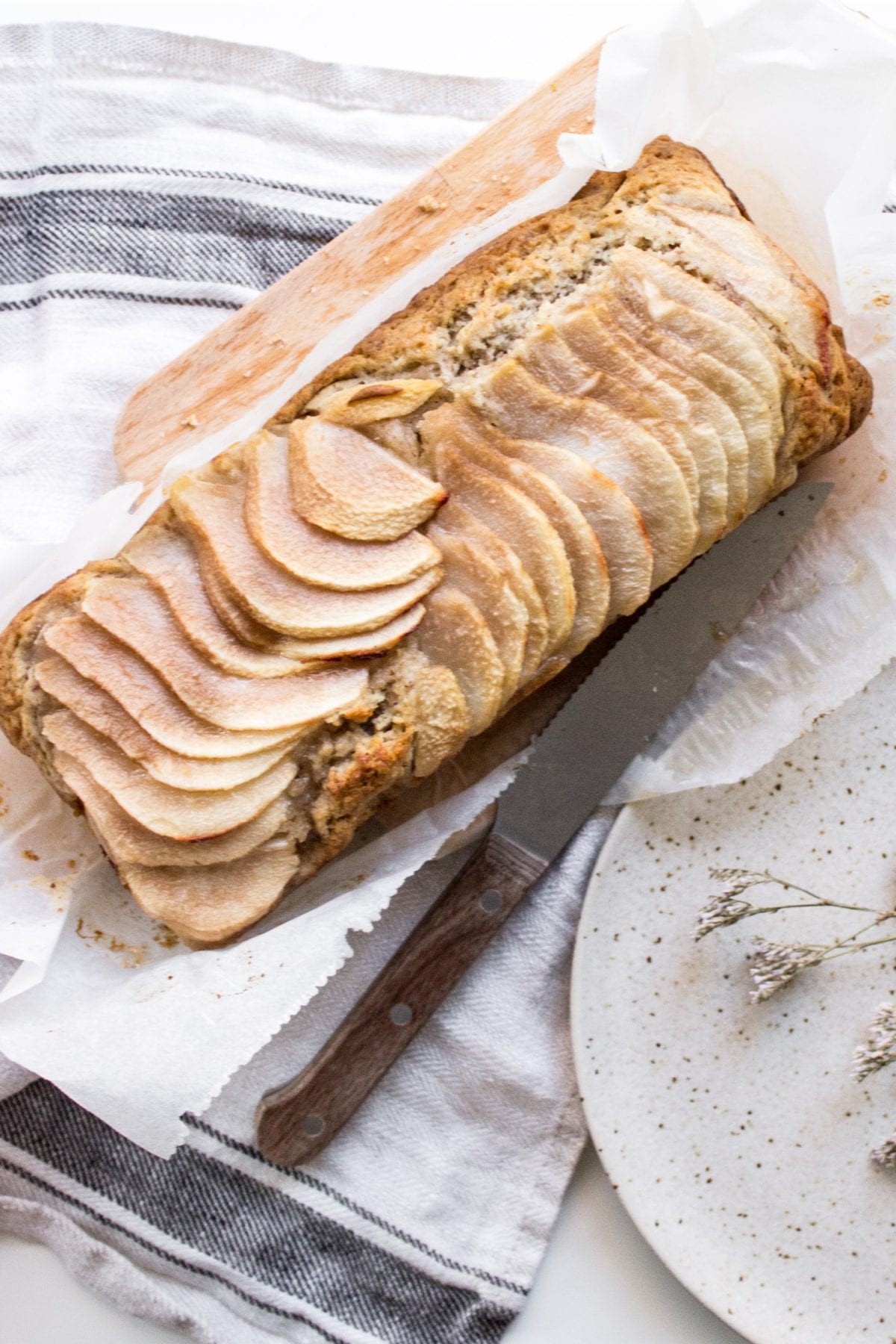 As David is very interested in cooking and baking (and most definitely eating), we have this weekly baking or cooking projects. And with his obsession with pears lately, and cakes, which he calls "chocolat" – French for chocolate, we made some nice pear cakes this week. And ended up creating a delicious, moist loaf cake, packed with winter flavours and so easy to make.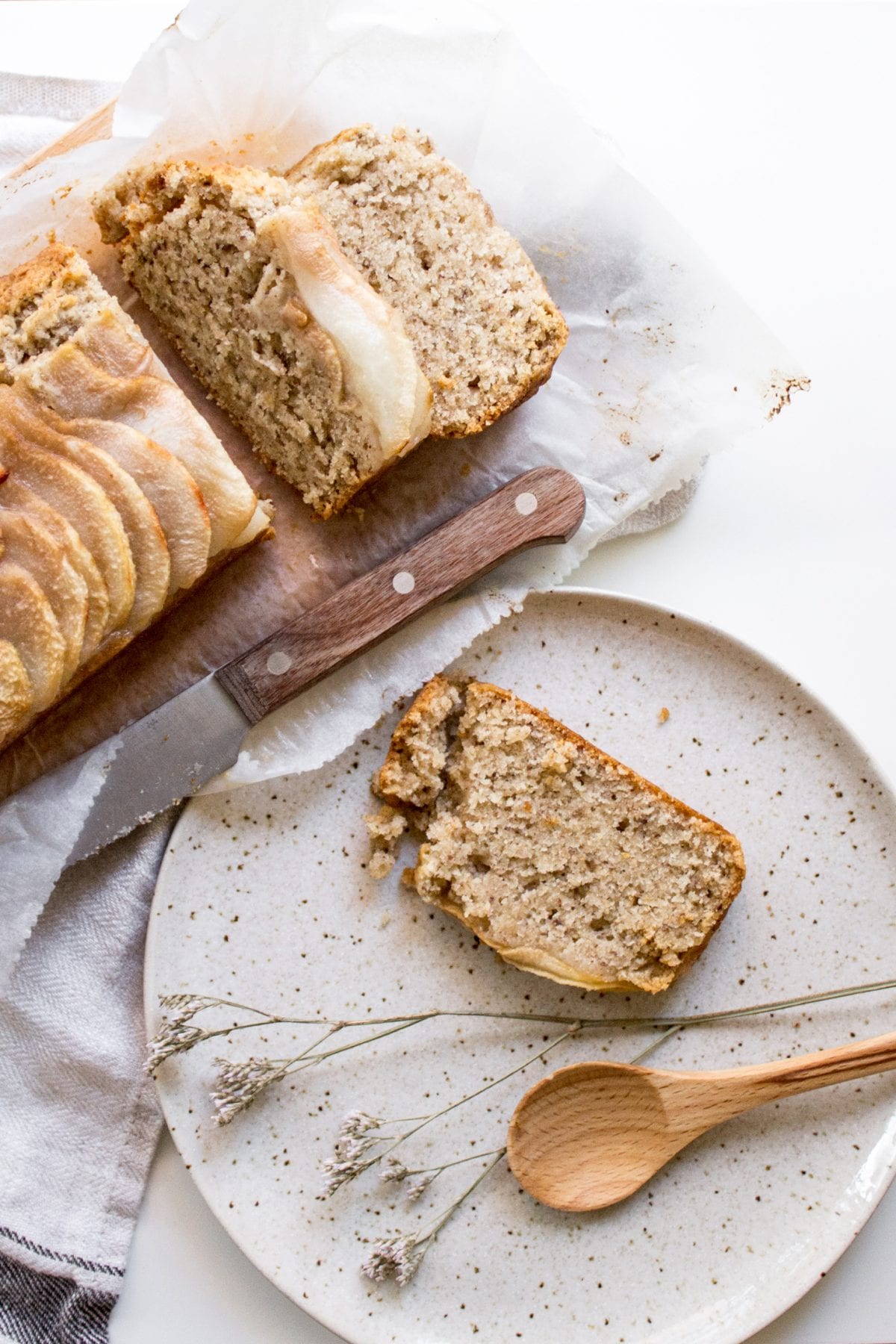 Click HERE for the recipe.