Get ready to treat Mom to something truly special and luxurious this Mother's Day with one of these incredible getaways.
M is for the million things she gave you. And this Mother's Day it's time to celebrate mom with an extravagant gift. While she may always show gratitude and express love for the handmade flower arrangement and card — take the gift giving up a notch this year, by booking a stay at a luxury hotel somewhere far away from home.
Undoubtedly these luxury hotels will make a dent in your pockets but the silver lining, it means mom will remember this gift for a lifetime. The other silver lining? Since you won't want mom to celebrate alone, you can tag along for the fun. Whether it's pasta making in the Umbrian Hills, or delighting in an afternoon tea in Ireland's picturesque countryside. Whatever her style, we've rounded up seven incredible hotels you and mom can visit to celebrate mother's day. Put down the Hallmark cards and get those passports ready.
Reschio Estate in Umbria, Italy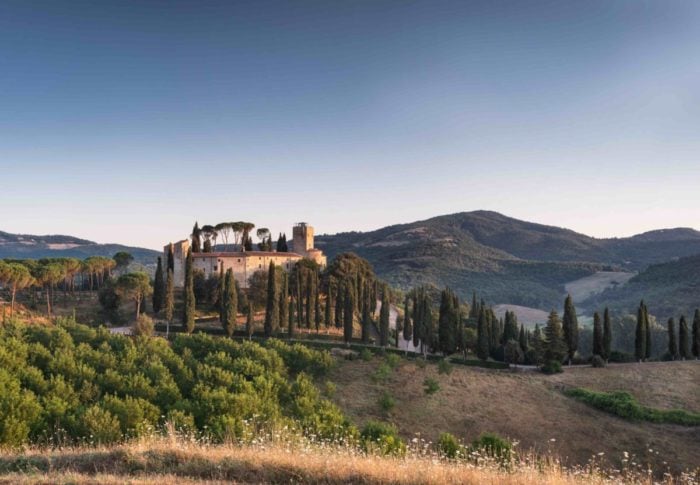 Located where Umbria meets Tuscany, the 3,700-acre Reschio Estate in the Umbrian hills is an oasis of stunning architecture, breathtaking design, ecology, history and exquisite cuisine. This mother's day getaway will allow you and mom to live out the Italian dream, wine drinking, pasta making and more. This luxury hotel features a restaurant whose terrace offers a breathtaking view of the surrounding hills, the Palm Court bar where guests sip local wines as they listen to a jazz pianist, an outdoor infinity pool and a bathhouse and spa located in the castle's ancient wine cellars. It also has an on-site cooking school called Accademia di Cucina della Bottega, where you both can learn how to create a variety of dishes by transforming Reschio's local produce into delicious Italian meals.
Sheen Falls Lodge, Country Kerry, Ireland.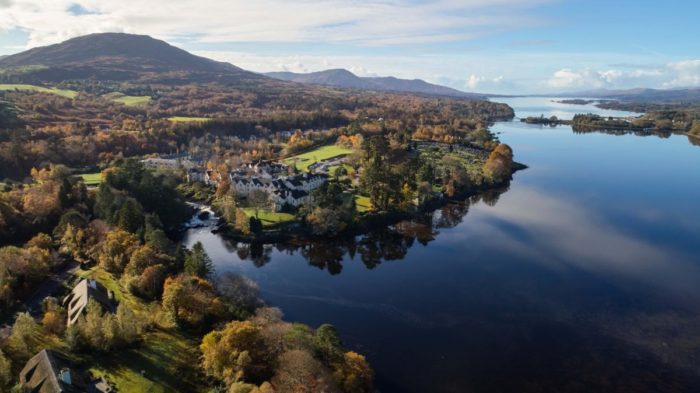 At the five-star hotel located in Kenmare Bay, mom can celebrate her day by delighting in an Afternoon Tea, a gourmet dinner at The Falls restaurant, and relaxation time at the Easanna Spa. For a more adventurous option, she can try falconry, horseback riding, fishing, archery and golf. What makes Sheen Falls Lodge an exceptional mother's day getaway is that it provides breathtaking views of the picturesque Sheen Falls, and is a perfect base to explore local picturesque towns, unspoilt coastlines, dramatic mountains, scenic drives and more.
The Merrion Hotel, Dublin, Ireland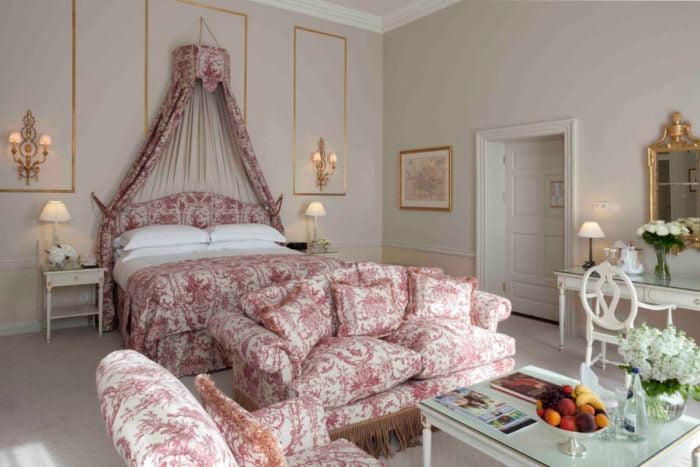 If the Irish countryside is too quiet for mom, try the Merrion Hotel located in lively capitol of Dublin. Start the celebration at one of the Merrion Hotel's bars: the Cellar Bar or the intimate cocktail bar, No. 23. Following a refreshing cocktail or two, visit the Garden Room restaurant, or the Patrick Guilbaud, Ireland's only two-star Michelin restaurant. Another culinary option is the Merrion's Art Afternoon Tea, a lavish tea service serving up delicious tea sandwiches, scones and delicate pastries. Afterwards, mom can completely decompress at Merrion's Spa and Health Club, offering a range of treatments, as well as a steam room, sauna, gym, and an in-house pool.
La Borde en Sologne, Loire Valley, France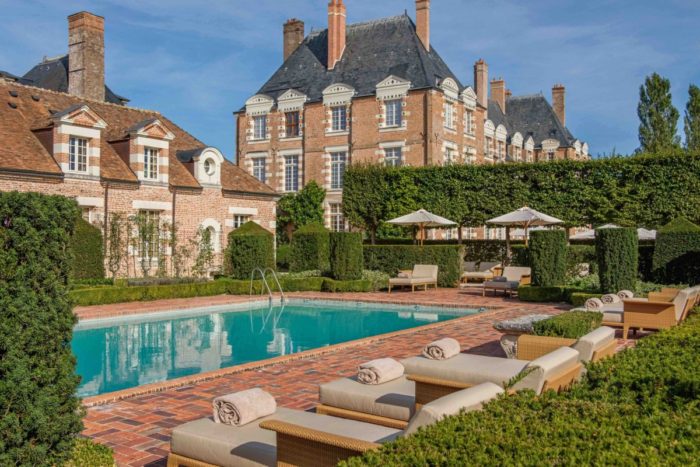 Ideally situated in Loire Valley, La Borde en Sologne  is an amazing place for you and mom to experience the magic of castle life. From the majestic rooms featuring views of the French and English gardens to dining at Mémoire, celebrating flavors of the moment. It also has a spa boasting serene views of the nature as well as a sauna, hammam, and massage rooms. It's basically heaven on earth for mom and her plus one ( ahem you.)
Le Relais Bernard Loiseau, Burgundy, France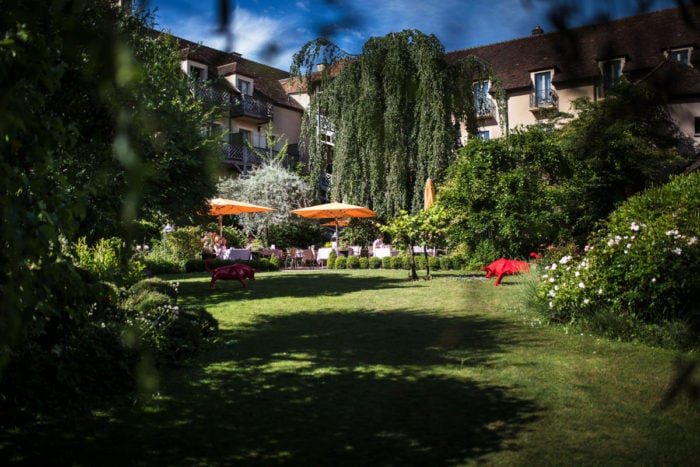 Le Relais Bernard Loiseau is an incredible haven for luxury, extraordinary gastronomy, charm and wellness. It boasts one of the finest wine cellars in Burgundy with 15,000 bottles. If mom is a wine enthusiast, this is an ideal mother's day getaway. Beyond fine wines, the hotel also features a 16,000-square-foot spa, located in a new structure built next to the hotel's lush gardens, called La Villa Loiseau des Sens, housing a multi-sensorial experience through the multiple pools, hammams, experiential showers, and a top-floor VIP Spa Suite.
Hotel Hassler Roma, Rome, Italy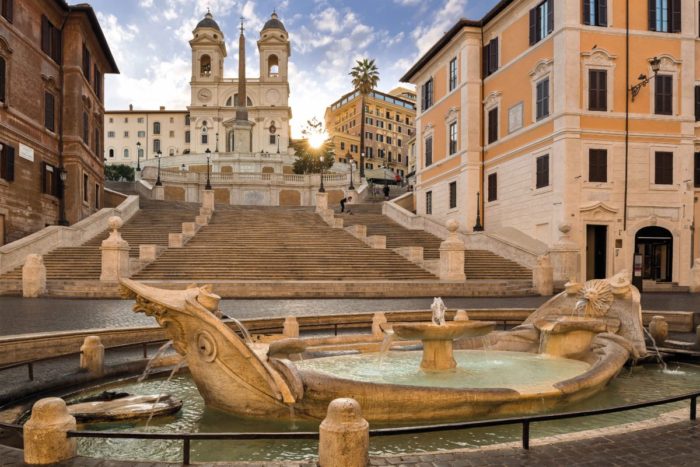 Set atop the Spanish Steps and featuring a panoramic view of the entire city, Hotel Hassler Roma has continued its legacy as Rome's five-star lodging of choice for the world's elite and discerning travelers. The Hassler is an ideal mother's day getaway who want to relive their own Roman Holiday as Audrey Hepburn stayed at the Hassler while shooting the 1953 classic film. Must-dos at this luxury hotel include dining at Imàgo, the Michelin-starred panoramic restaurant (featuring views of the Rome skyline), getting a spa treatment at the Amorvero Spa, and sipping on a Hassler Martini (made with vodka, lime juice and pomegranate juice) at the elegant Hassler Bar.
Regina Isabella Resort, Ischia, Italy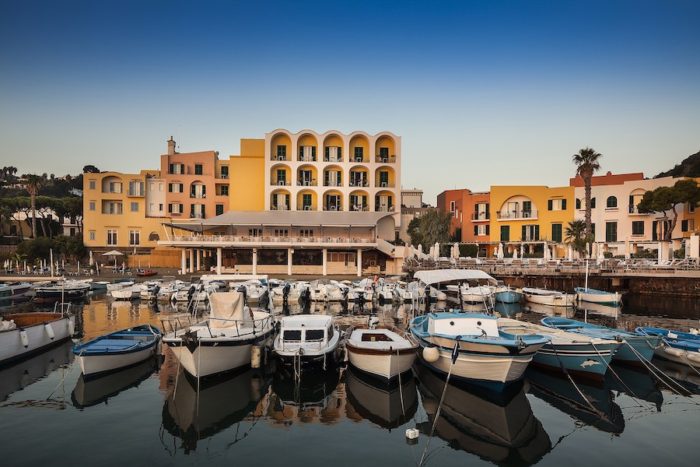 Nestled on a private beach overlooking the Bay of Naples, the Regina Isabella Resort combines Italian chic with traditional and modern styles. This luxury hotel is another solid mother's day getaway, here's why. You and mom will experience an unparalleled seafood-centric Italian cuisine from Indaco, the resort's Michelin-starred restaurant. Additionally you both can indulge in top spa treatments from the Terme della Regina Isabella Spa. As the Italians say "Lascia che la vita ti sorprenda" and a getaway at Regina Isabella will do exactly that.
Hôtel Beau-Rivage Palace, Lausanne, Switzerland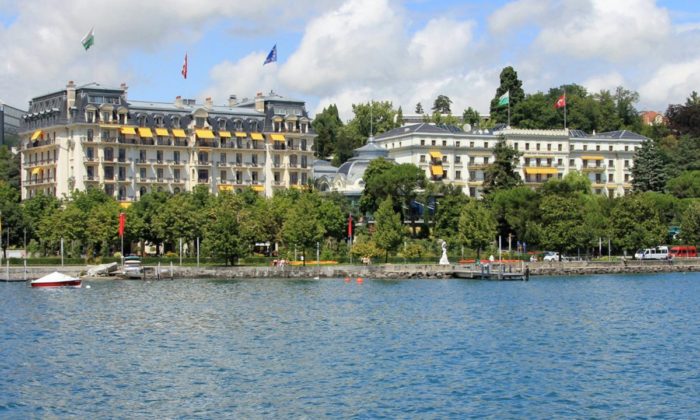 Hôtel Beau-Rivage Palace will provide mom with a luxurious Swiss getaway. Start the trip touring through the hilly streets of the old quarter or the beautiful Palace gardens. Next indulge in an extravagant meal at two-Michelin-star restaurant, Anne-Sophie Pic, located on the Palace. Next it's an absolute must to slip into a relaxing treatment at Cinq Mondes Spa.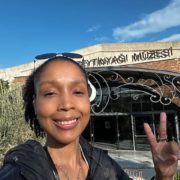 Alyssa Holder
Alyssa Holder is a writer specializing in food and travel topics since 2015.