Luxury fun while engaging sustainable farmers and wine vendors that embrace sustainability in Sonoma in a thrilling and educative manner!
In January 2014, Sonoma County Winegrowers announced it would become the nation's first 100% certified sustainable wine region. The Sonoma County Sustainability Program helps to preserve agriculture and multi-generational family farms. Sonoma County Sustainability Camp takes you on an adventure that provides you an opportunity to indulge in the finer foods and develop a relationship with the growers, makers, and community members.
"The mission of the Sonoma County Winegrowers is to increase the value of Sonoma County wine grapes and to nurture and protect this agricultural resource for future generations."
Thus creating the ultimate experience for wine lovers, earth lovers, foodies, supporters of sustainability and people who just want to have fun in beautiful Sonoma County while becoming fully immersed in the Sonoma County sustainable lifestyle. Taste and tour through a variety of our wineries while learning about sustainability beyond the vineyards, wines, food, and non-profits that give back to the community.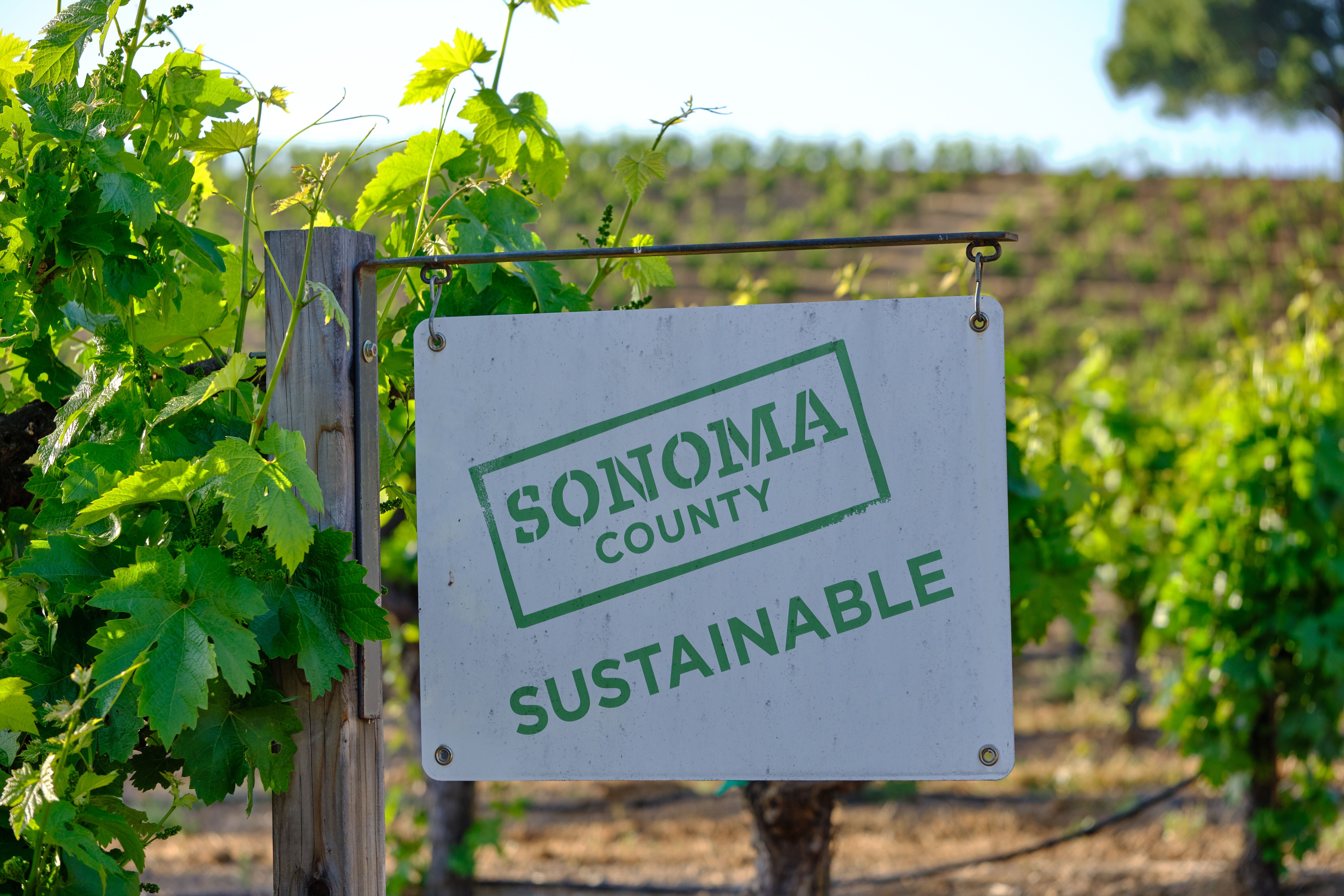 I had the opportunity to immerse myself at the launch as the first #scsustainablecamp camper, with an exclusive on how my adventure uncovered a learning experience of huge magnitude and importance!
Day one, I explored what it means to make Sustainable wine and I got to see some of the highlights Sonoma County has to offer! As I explored the hills of Sonoma County I would hear, "Sonoma wine on a label means something," As I toured the wineries I began to understand exactly what they meant. Each maker puts their full heart and soul into every bottle.
Silver Oak Cellars– looking at every process of the vineyard and how to improve it to make their process more sustainable for the environment. When asked which bottle of wine is their best they responded, "We have yet to make our best bottle of wine, we always aim higher each and every year."
La Crema Estate – vineyards were gaining a reputation as California's most coveted source of Chardonnay and Pinot Noir, with land as far as the eye can see that to this day romanticize in my dreams.
Pedroncelli Winery– Family runs in the core values of the grapes as it is a winery farming in the Dry Creek Valley that has been run by the family for 90 years and they state that they are here for the long term and the way they achieve that goal is by protecting its environment with sustainable farming.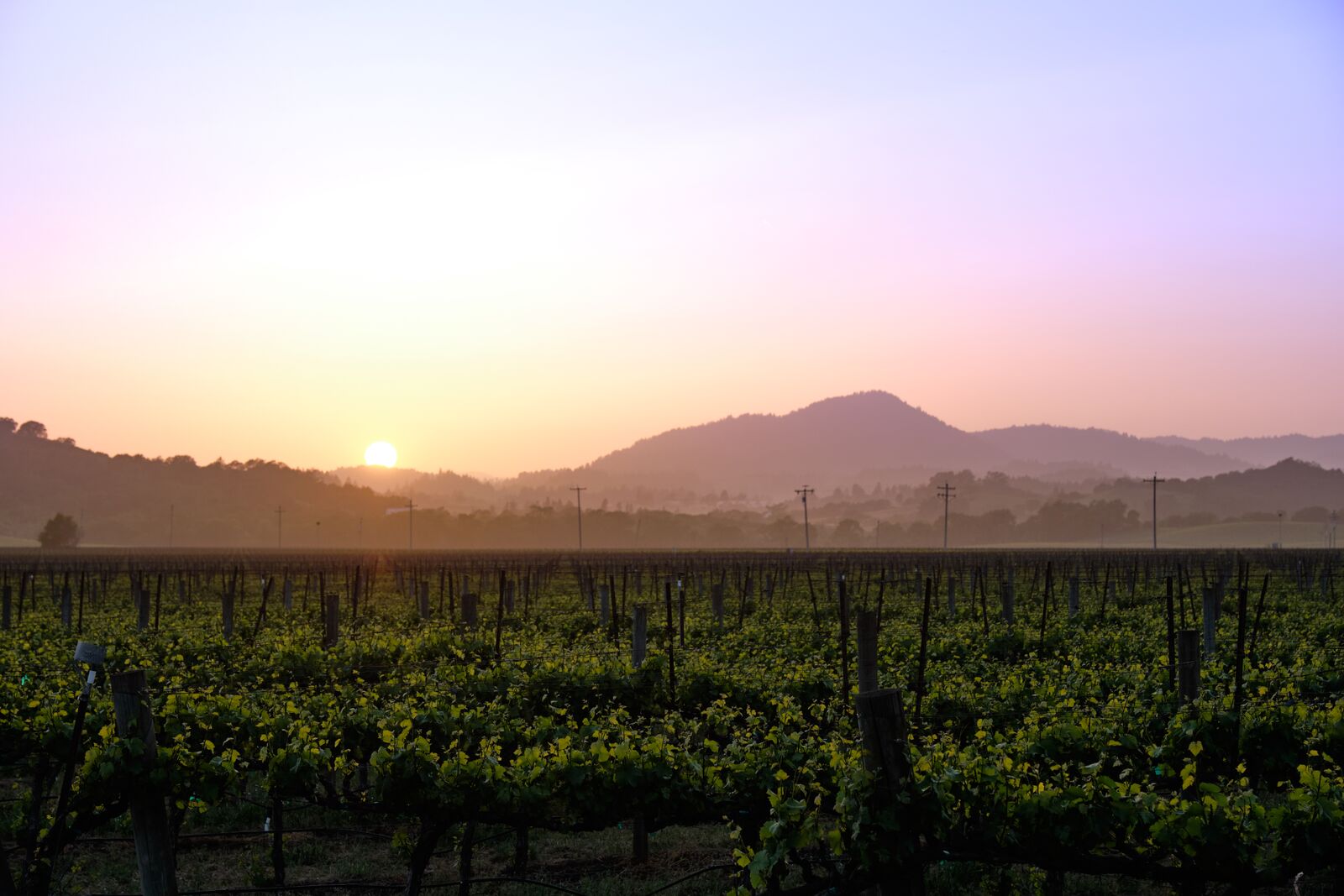 As I finished the first night off with my mind full of information, I checked in at the H2 Hotel in the charming historic town of Healdsburg with Bamboo floors and no plastic movement in the hotel which effortlessly correlated to the sustainability movement showcased in Sonoma County. H2 Hotel is a LEED Gold Certified boutique hotel located in Healdsburg that features a 75% living roof! After a luxurious night of sleep, I was ready to take on day two, to further explore the meaning and idea of sustainability in the wine country.
What better way than to start the morning with the sunrays waking up and hitting the misty valleys at Amista Vineyards with estate-grown sparkling wines at hand and Breakfast served farm style with Spinster Sisters freshly roasted strawberry scones infused with whipped Strauss butter.
The knowledge provided blew my mind regarding the steps that grape growers take behind the scenes of the vineyard planting regarding decisions such as cover crops, grafting, and housing systems for their workers which collectively showcases how the farmers keep their farms sustainable.
Then I was taken on a Wine Education Seminar at Medlock Ames with a Master Sommelier, tasting 8 wines ranging from Lower Slope Chardonnay 2016, Russian River Valley AVA with elevated acidity to create a watery mouth then to Trombetta Family wines Gap's Crown Vineyard Chardonnay 2017 Petaluma Gap AVA lean transparent notes where you notice everything about the wine bringing everyday light into every sip and finish off with Fifty Tons Cabernet Sauvignon 2014, Alexander Valley AVA with herbal and wood notes.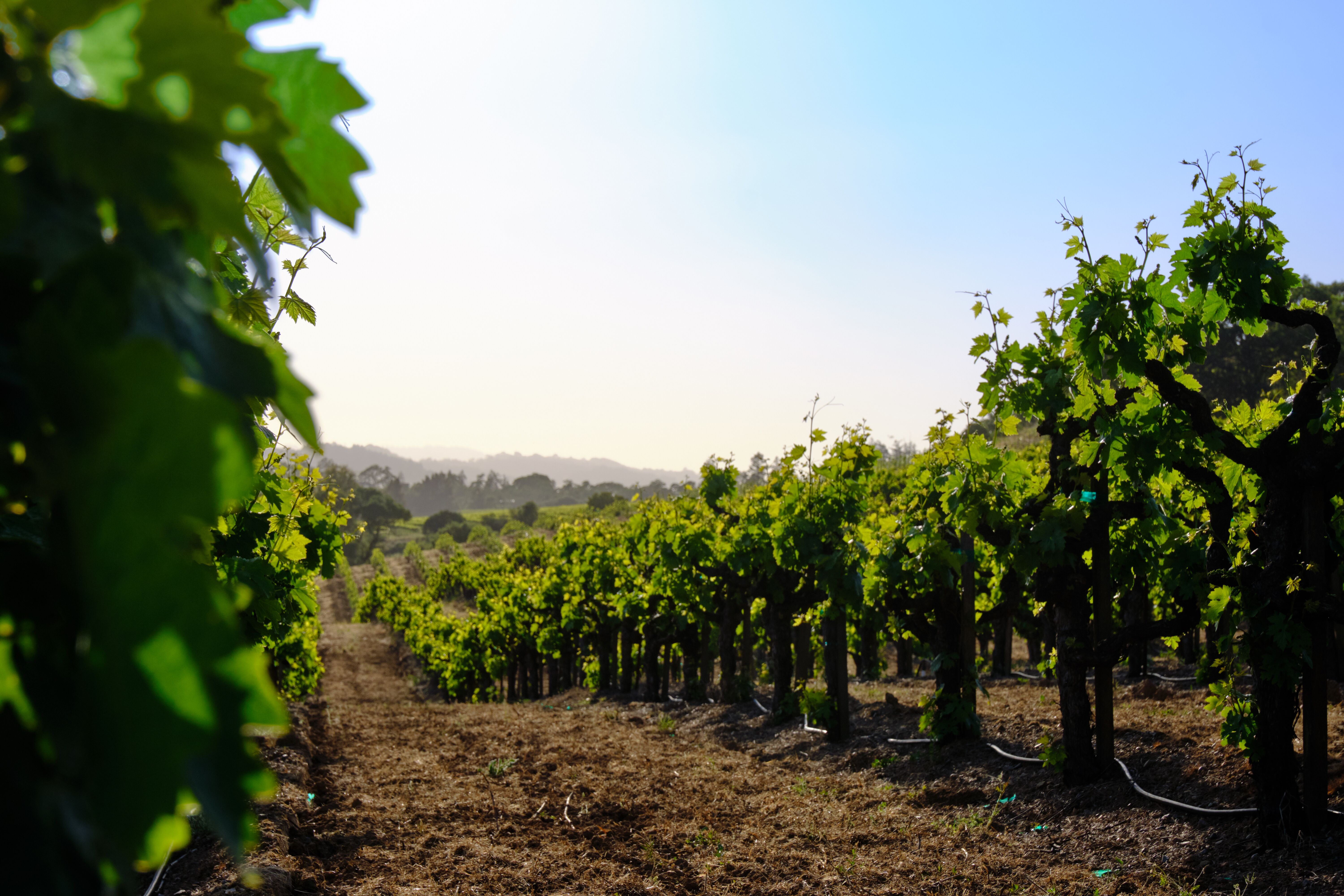 Day three was without any debate was my favorite day as it provided an opportunity for self-immersion into the movement of sustainability. The day started with tractor talk and tour with local Sonoma County grape growers Mike and Mary-Pat Rowen, a multi-generational farmer family with stories to tell about their love of sustainable farming. With a cup of coffee at hand we walked their farm and talked about the struggles, triumphs of being self-sustainable, and the strengths of having Sonoma County as a support system in the movement to become 100% certified sustainable wine region.
Then in the afternoon, Front porch farms allowed us to do some volunteering, by gleaning with Farm to Pantry which was launched in 2008 as a way to serve the community that is most vulnerable such as schools, senior homes, and low-income housing complexes. Farm to pantry volunteers are using their time to donate food to people in need that would be plowed over otherwise. Fresh produce is expensive, give it back to the community that can't afford it otherwise, thus, in turn, providing healthy food throughout Sonoma County.
It would be my honor if you join me on my journey today to increase awareness and recognize the quality and diversity of Sonoma County's grapes and strive to be better for our environment by purchasing Certified Sustainable wines from Sonoma County! Download the app; Sonoma County Sustainable Wine to learn more as the app brings the story of sustainable winegrowers to life and brings you personally into the adventure!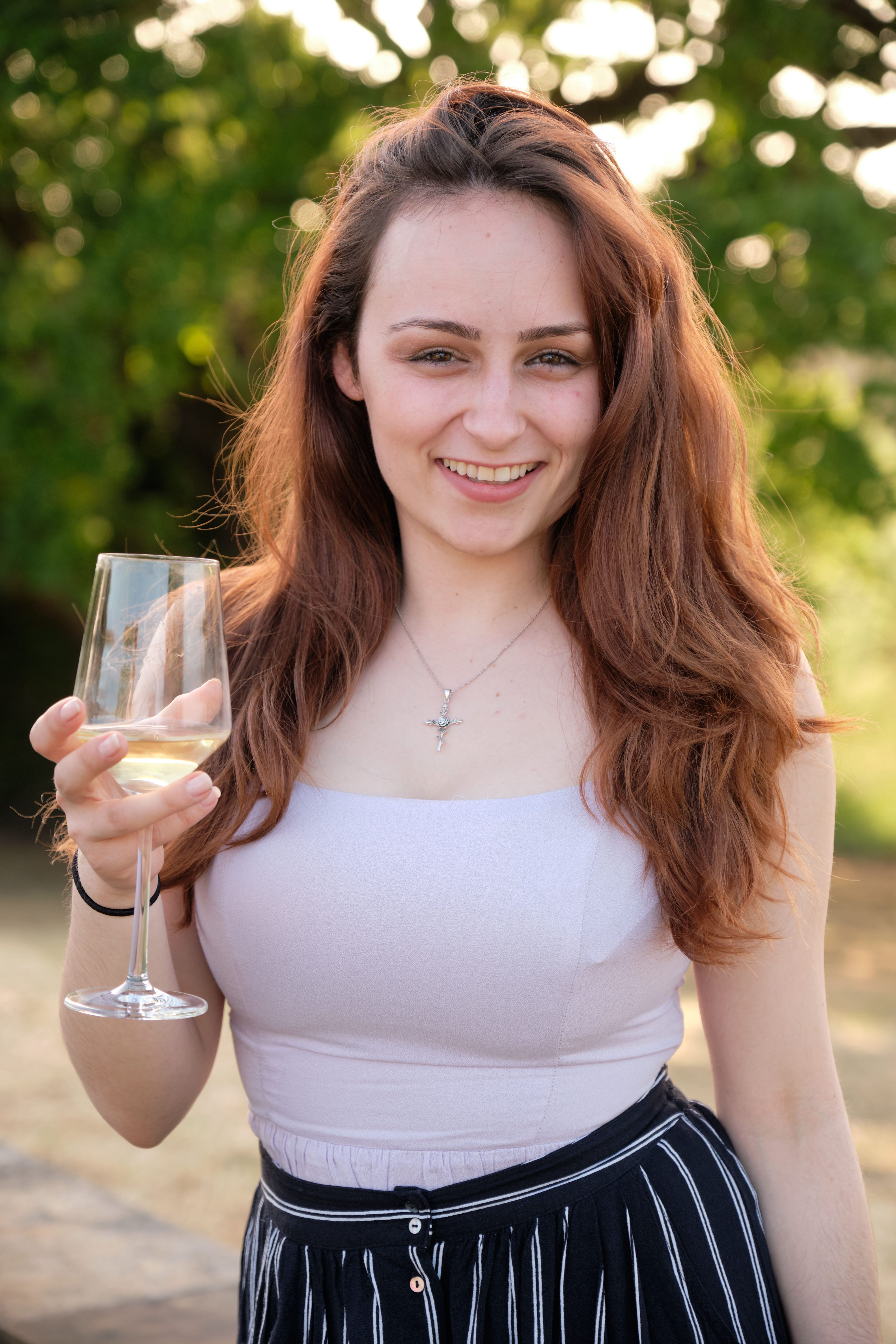 Till next time, Salute… Na zdrowie… Salud… A votre sante… Cheers!
I'm holding a 2017 Joseph Swan "Catie's Corner Vineyard" Russian River Valley, Sonoma County, Viognier; What's in your glass??
https://sonomawinegrape.org/sustainability/certification/
https://www.jacksonfamilywines.com/
https://www.amistavineyards.com/
https://www.lacrema.com/saralees-vineyard-part-2-the-spirit-of-a-place/
https://www.silveroak.com/visit-us/alexander-valley/
https://h2hotel.com/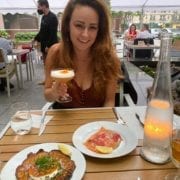 Izabela Jay
Izabela is passionate in the beauty and grace in the simple things in life. Izabela continues to have a passion for searching for the next food trend and trying the next unique next pairing for ingredients & flavors. She hopes you will join her on her journey to explore cultures and intensify the wanderlust that the palate hungers for.